3 Kanazawa Restaurants for Affordable Sushi
27.04.2018
While dining sushi restaurants, like the revered Komatsu Yasuke, are worth the months-long advance reservations and high price, sometimes time—or even our wallet—is not on our side. Thankfully, with the Sea of Japan so close, succulent, fresh fish is available for any budget. Here are three of our favorite affordable sushi restaurants in walking distance of Tatemachi Street.
Sushi Ippei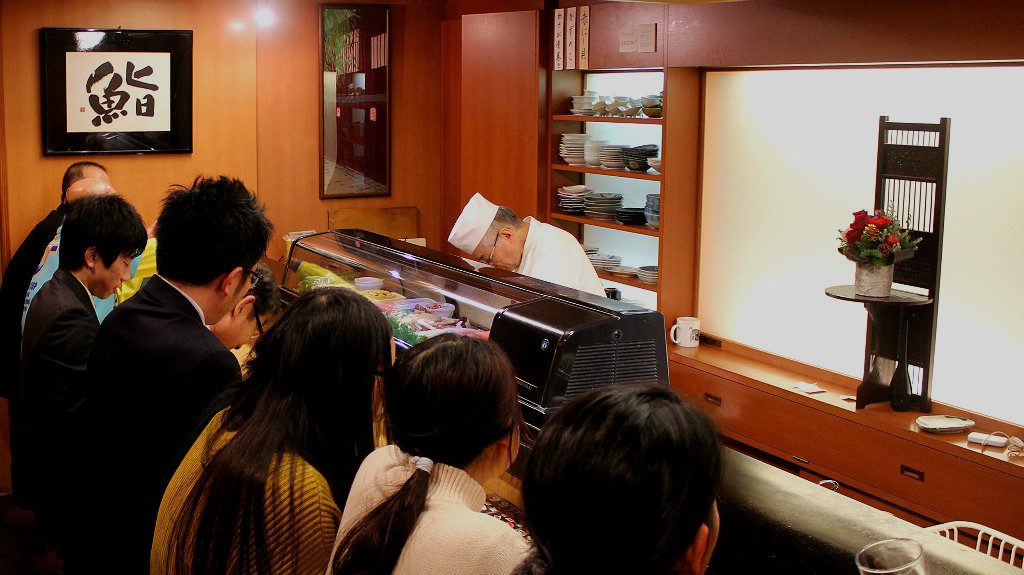 Down a dark, charcoal gray alley, amid steam and smoke from other nearby restaurants, Sushi Ippei might be lost, save the bright, diamond light outside their door. Inside that door, however, is a visual reprieve of white paint and wood grain. Despite only nine bar seats, the space feels open, modern, and refined.
A true mom-and-pop shop, Sushi Ippei is owned and operated by a local husband and wife, the latter of whom will happily practice her English on customers. The menu includes English as well. Most notably, substitutions are welcomed, and the price of a sushi set is adjusted accordingly—great for someone like me, who's a bit squeamish about the texture of raw squid, but who's always tempted by a nigiri set!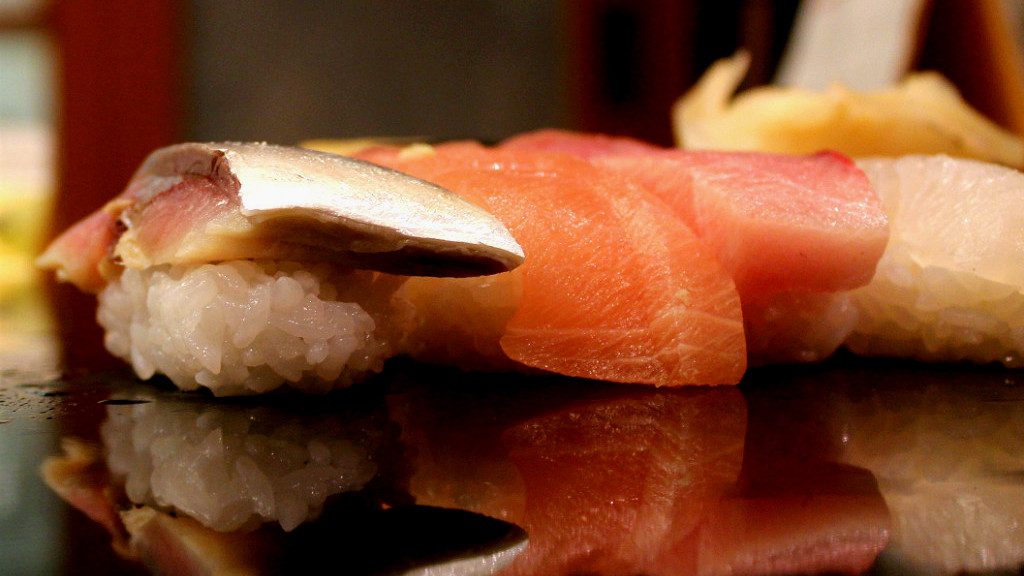 English accessibility and accommodating service put this restaurant on tourists' radar. Each piece of sushi is perfectly bite-sized, and it was a little too easy to keep ordering one more of this or another of that. The set, a beer, an a few extra of my favorite sushi bites came to just under two thousand yen.
Same day reservations on weekdays are often no problem. For weekend visits, check a few days ahead, if possible.
Sushi Shusai Nakamura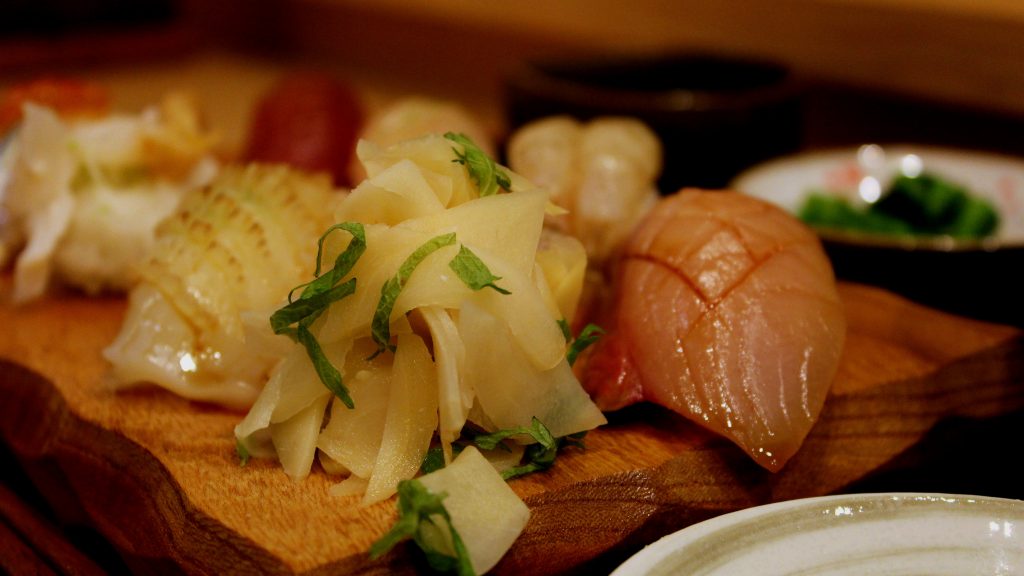 Sushi Shusai Nakamura is the kind of romanticized hole-in-the-wall restaurant many dream about finding when visiting Japan. It doesn't even exist on Google's map at the time of this post! The entrance hides in the hallway next to the fish-cake restaurant, Ageha—not easily noticed from the street and difficult to find if you don't know what to look for.
With only five seats at the counter, I can see everything the shop owner does: how he stores, handles, and makes detailed and precise cuts into the meat. He measures precisely how much of each ingredient will go into my chirashi, a bowl of all kinds of fish and vegetables served over rice. He carefully tops each of my friend's sushi pieces with the perfect flavoring or accompaniment: one of several sauces on one piece, salt on another, fresh salmon roe on a third.
The conversation is light and friendly, and the master even offers a lesson in sushi making for reservations of five (the full house) during dinner courses. And for as wonderful as lunch was and as full as I left, it was surprisingly cheap; we each paid about a thousand yen each before drinks. Expect more for dinner, though you'll get what you pay for: a delicious multi-course meal.
Kourin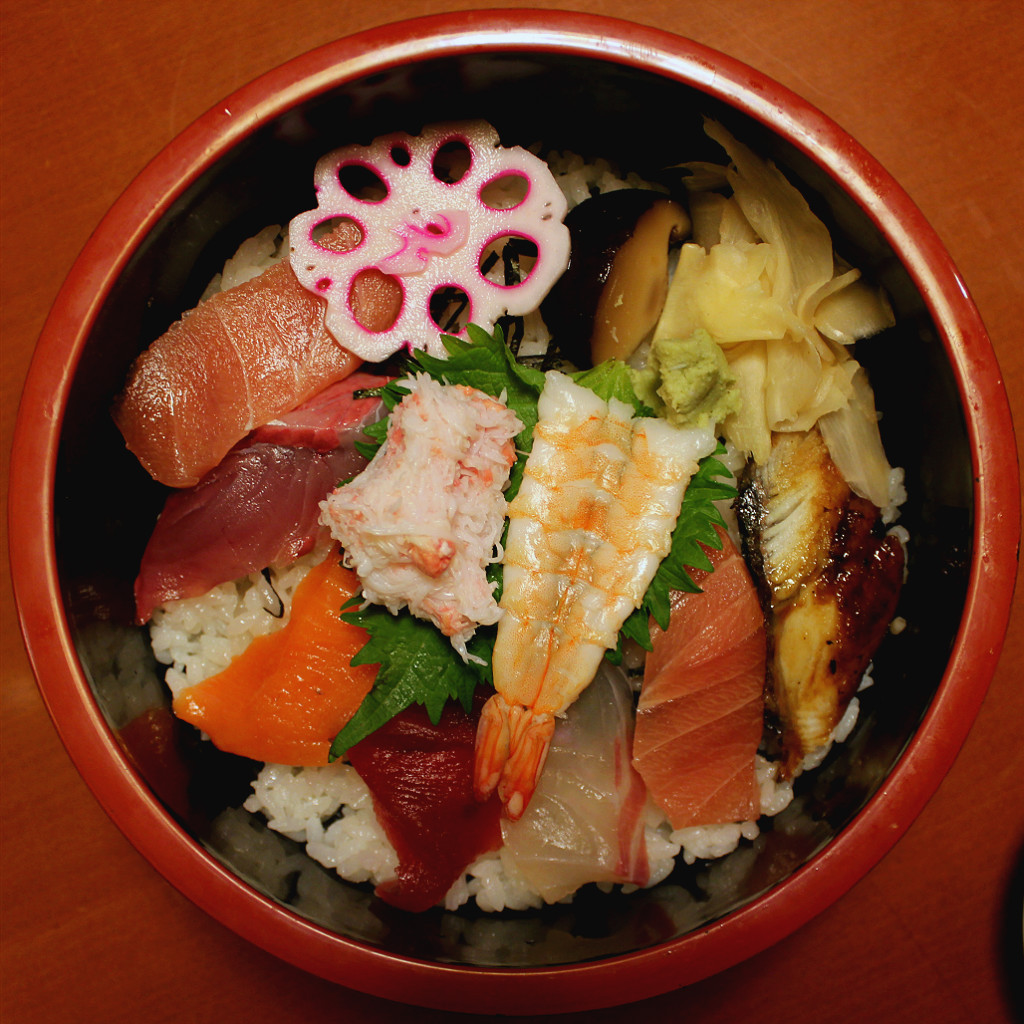 18 minutes on foot, 14 by bus & on foot
Kourin ranks number one on TripAdvisor for sushi restaurants in Kanazawa, though I suspect its location and affordability factor heavily. It hides behind Omicho Market and less than a block from the red-fenced Ozaki Shrine, making it a convenient lunch spot after a morning perusing the market. Favored among Kanazawa's hostel guests, Kourin is a great place to run into other travelers as well.
We made a point to get reservations. They aren't typically needed more than a day prior, but Kourin fills up fast and stays busy through the evening. The staff's language is limited, but English signs are everywhere. Despite the bilingual texts and tourists, there's a definite authenticity to the place. It's the kind of Japanese restaurant that locals bring coworkers and friends to. Get a bite, a beer, and a bit of conversation that can't be had in louder, smokier itzakayas (Japanese bars).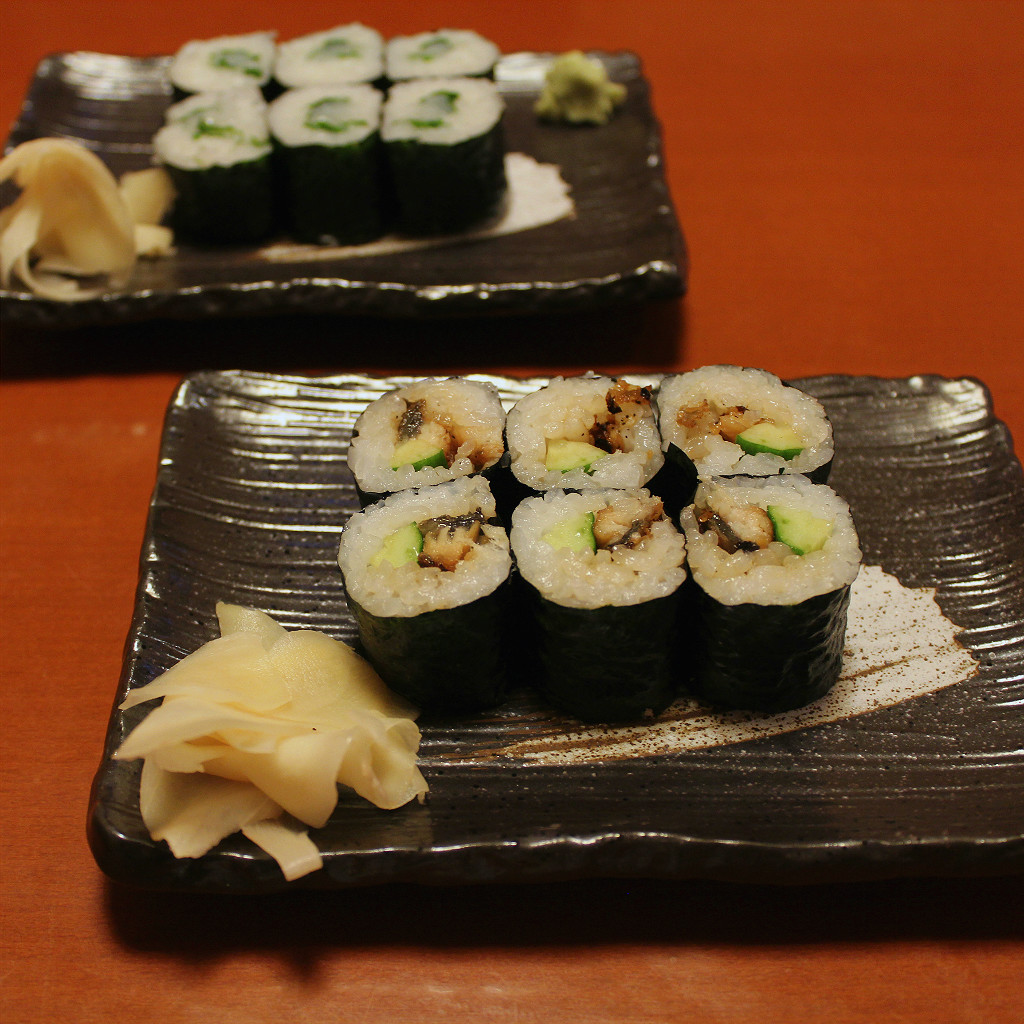 The restaurant has a selection of seats. Watch the masters at the bar, or seat a family in western-style table-and-chairs. We slipped off our shoes and settled into a low table on a tatami (straw mat) floor. Large beers arrive ahead of our orders of pickles, negi-toro sushi, maki rolls and a bowl of chirashi with long strips of fish. Once again, I'm leaving with a happy belly full of sushi for only two thousand yen.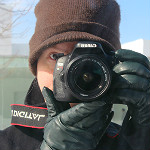 Ryann
Half a decade ago Ryann fell off a bus and then fell in love with this traditional-crafts and ice-cream-consuming capital of Japan. Editor and amateur photographer with a penchant for nature and history. Not actually fifty songbirds in a trench coat.