Your Custom Kanazawa Tour at Kaname Inn!
19.07.2018
Hello! My name's Fumie Shirae, and I've lived in Kanazawa most of my life. I currently reside near the Asano River where cherry blossoms line the banks with their magnificent beauty. It's my favorite spot in the city. History and culture are my passions, and my curiosity for Buddhism keeps me traveling to other old cities like Nara and Kyoto. For me, the best part of Morning Tours is learning about other cultures and sharing my own with guests from across the globe.
---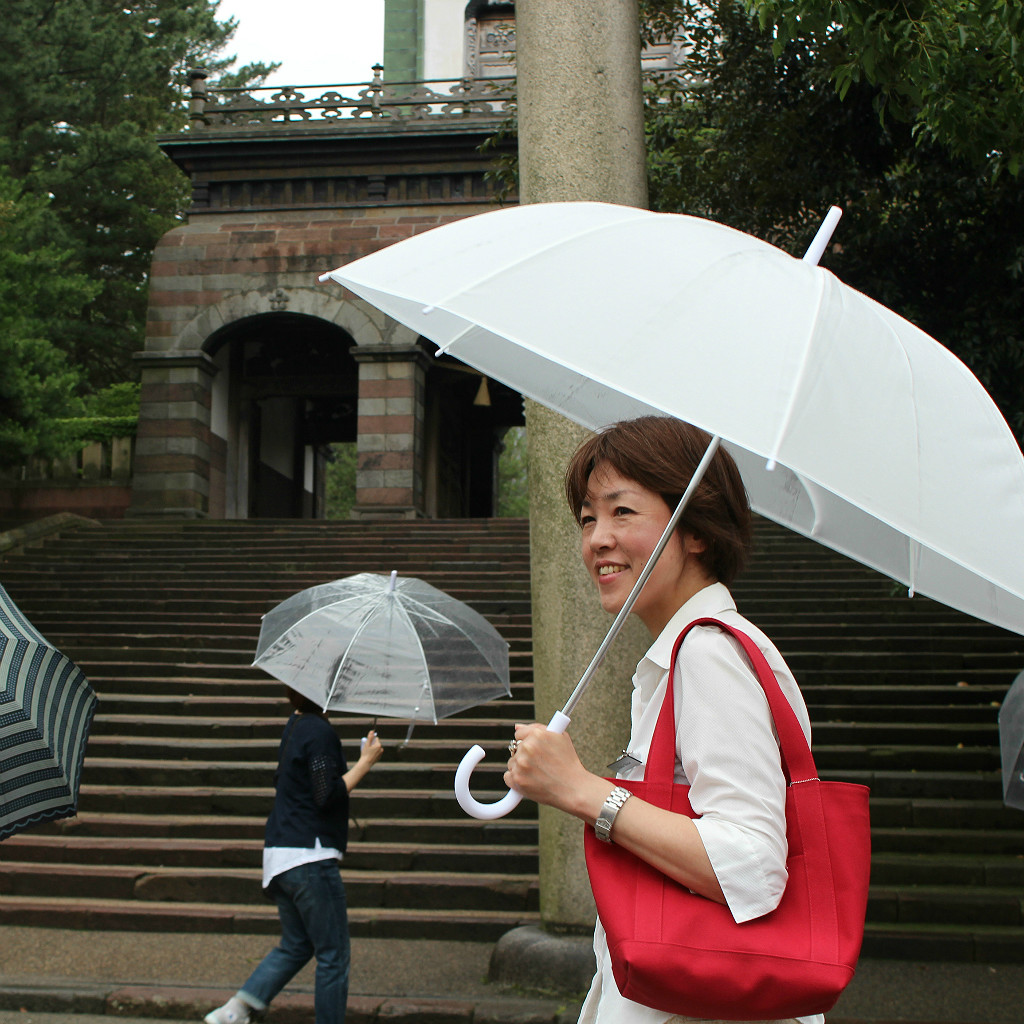 Let me help you design your own private, customized tour, working from an existing itinerary or building from scratch. Walk and talk with me as we get to know this castle town of samurai culture even better.
But where to start? How about . . .
Kenroku-en & Seisonkaku Villa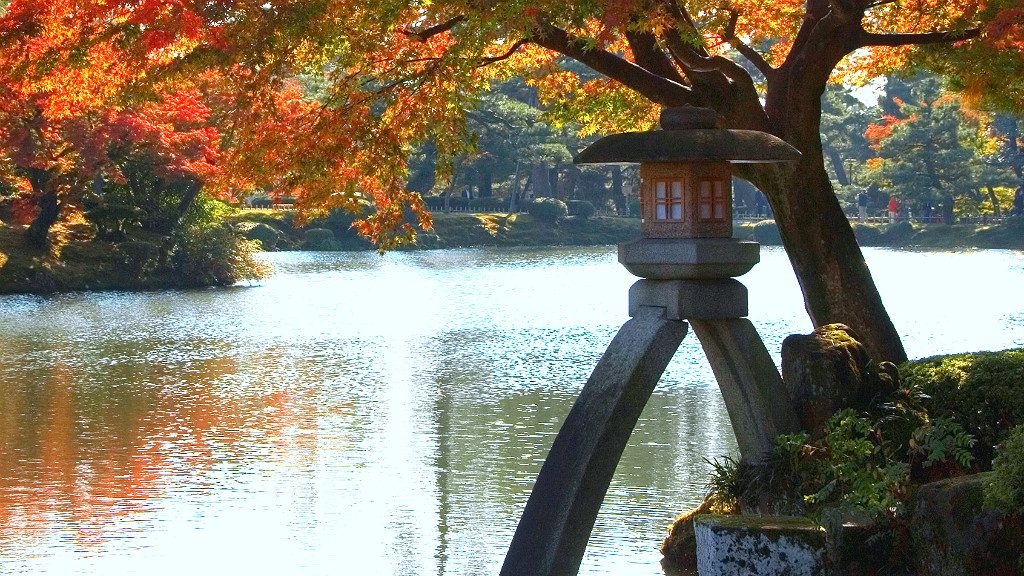 courtesy the City of Kanazawa

You may have already heard that Kenroku-en is one of Japan's "Three Great Gardens" or even the most beautiful in Japan. But I'll share with you all the secrets of this place. Don't miss Seisonkaku a samurai villa the 13th Maeda Lord built for his mother, Shinryuin—herself a daughter of one of Kyoto's most prestigious families—from the palace that once stood in the middle of Kenroku-en. The building itself has several architectural marvels. Many mistakenly pass up this miniature palace for the entry fee. But along with the chance to escape the crowds, you can see the treasures of Kanazawa's royal family in the very house they originally belonged to.
Let's take a closer look at the flowing waters of the Tatsumi Yosui waterway. I bet this isn't in your guidebook! The third lord of Kanazawa, Toshitsune, had this built almost 400 years ago. Drawing its water from up the Sai River, 10 kilometers away, it was to aid with fighting fires at the castle. It was later used to irrigate Kenroku-en and still does today.
Oyama Shrine & Gyokusen'inmaru Garden at Kanazawa Castle Park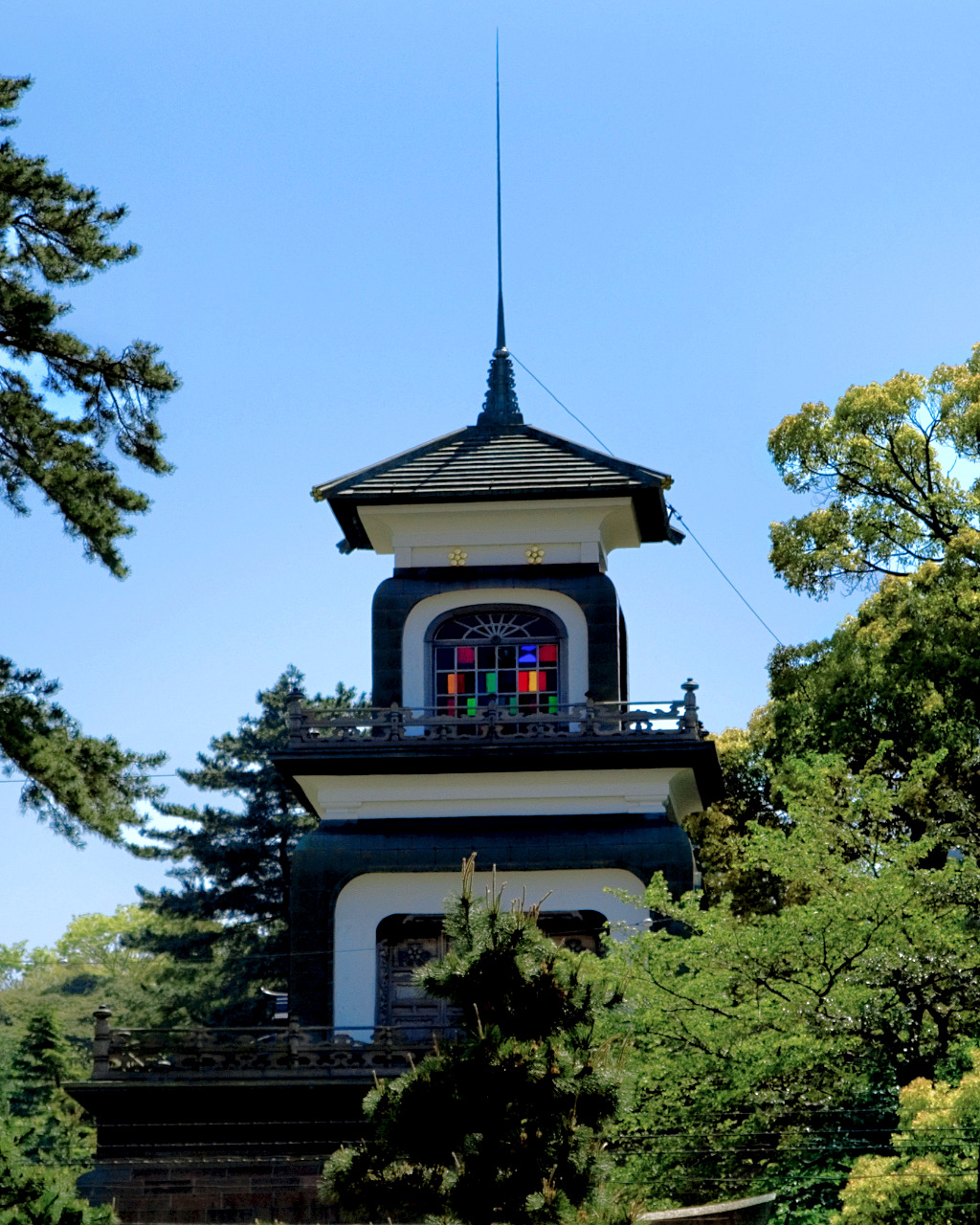 courtesy the City of Kanazawa
Do you know the difference between temple and shrine? Do you know how to pray at a shrine, cleansing your hands, and bowing and clapping in a particular order? If you have a question about Japanese customs and rituals, a tour through Oyama Shrine is your chance to ask away!
The gorgeous and recently fully-restored Gyokusen'inmaru Garden is a part of Kanazawa Castle. This royal miniature strolling garden is deliberately designed and very photogenic. Let's enjoy a view the garden while enjoying matcha tea in tea in the nearby rest house as part of your tour!
Nagamachi "Samurai District" & Nomura Samurai Residence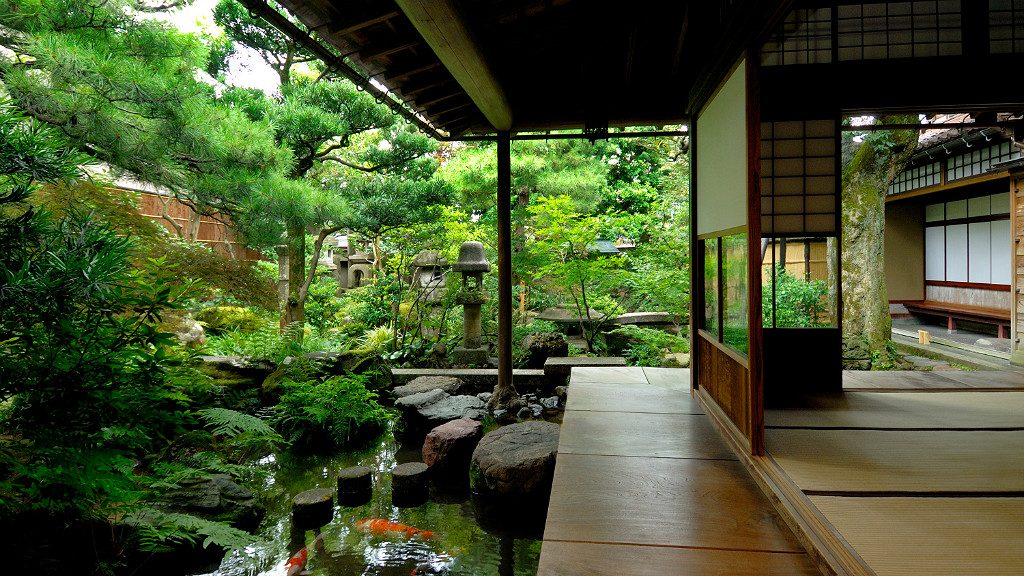 courtesy the City of Kanazawa

Let's stroll Nagamachi, the streets where samurai homes still stand. I'll share with you all the details that most people miss between these fortress-like walls. The high point of this tour is the Nomura Samurai Family Residence. The legacy and heirlooms of this high-ranking samurai retainer are immortalized in this merchant's home-turned-museum. Marks of Edo-era wealth are evident in every room, and the pièce de résistance is the two-Michelin Star private garden, one of the highest ranked in Japan.
Higashi Chaya, the Eastern Geisha District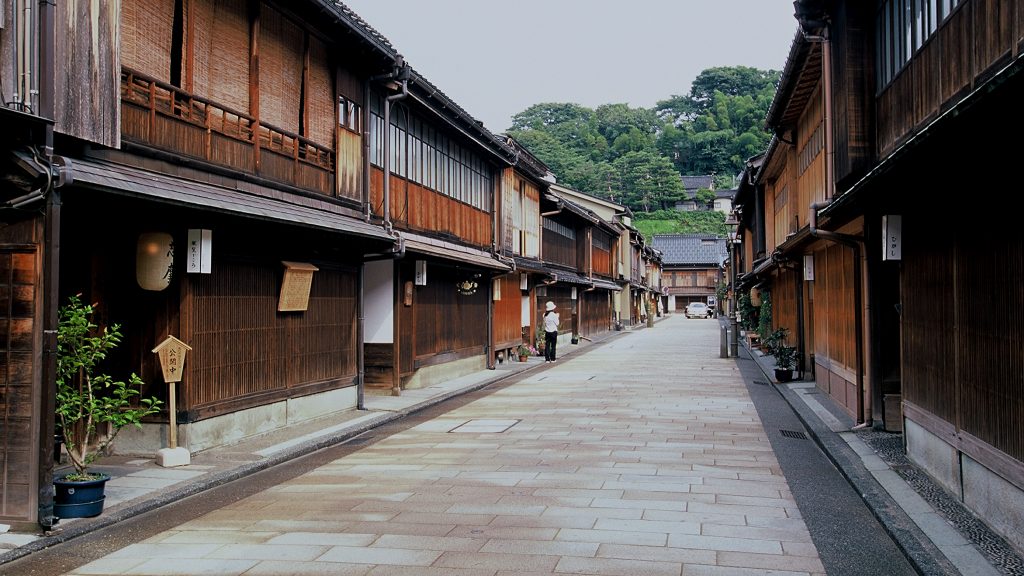 courtesy the City of Kanazawa
Once a cloistered red light district, this eastern most of the city's three geisha districts is now the most popular tourist attraction. Kimono-wearing sight-seers snap photos and patron the many cafés and souvenir shops. But with me as your guide, you'll be able to see the authentic history behind the wooden walls.
The cherry on top of this tour is the tea ceremony! Although you can enjoy matcha in many places in Kanazawa, here you'll learn to prepare the powdered green tea for each other. If you're planning to visit the area anyway, why miss this hands-on and historical experience?
Have somewhere else in mind?
Of course, I'll gladly make an original plan for you. Tell me your interests, be it food, culture, crafts, architecture, history—whatever! Feel free to peruse our other articles for ideas.
Kaname Custom Tours
Prices per group:
2-hour tour: 5000 yen
4-hour tour: 10,000 yen
all-day tour (8 hours): 20,000 yen
Please make reservations one month in advance.
---
I also host a regular Sunday Morning Walk for guests of Kaname Inn for free most weeks! If your timing is good and you don't mind company, join us on our pre-planned itinerary.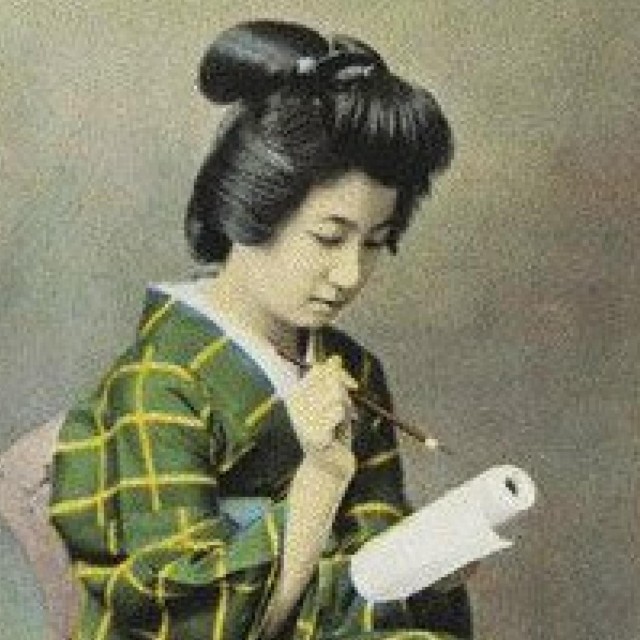 guest authors
Do you have a Kanazawa experience you'd like to share? Have you been a guest in one of Kaname's accommodations or restaurants? We'd love to share your story! Contact us about submissions to see your experience featured here.