Shirakawa-go, Japan's Winter Village
28.02.2018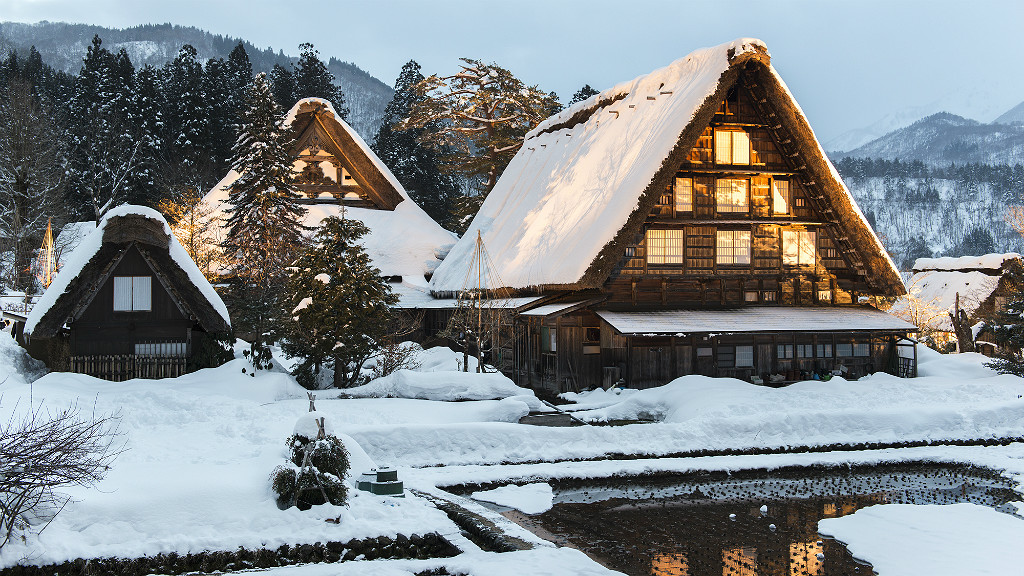 Shirakawa-go, comprised of centuries-old gasshou-style farmhouses, is only an hour's bus-ride away from Kanazawa. Named for the roofs' appearances of praying hands, these centuries' old residences are accessible to visitors.
Across the way in the village proper are centuries-old gasshou-style farmhouses, so named for the roofs' appearances of praying hands. Many of the buildings are accessible to visitors; be ready to cast off your shoes frequently to walk around inside. Although the village itself is free to enter, individual houses that act as architectural museums may have separate charges. The centrally located store has more souvenirs, as well as sake-flavored soft-serve ice cream.
The village is lit up for limited times between January and February, usually on Sunday. Winter is peak season for visitors to Shirakawa-go, so booking direct bus tickets early is strongly recommended.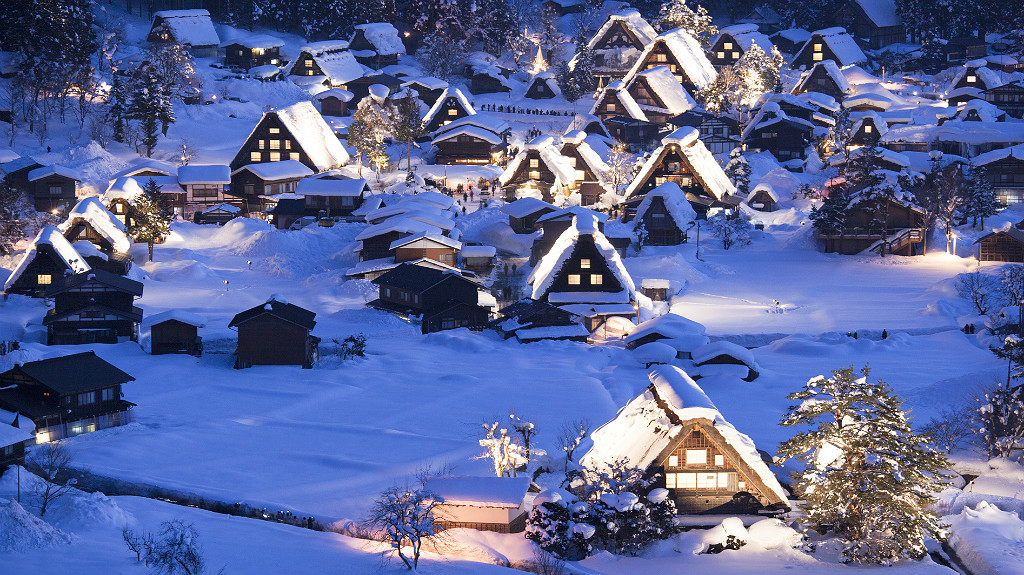 Shirakawa-go is famous for its winter beauty, but is certainly enjoyable throughout the year, and is particularly striking in autumn. The Doburoku Matsuri Festival Hall, open from April to November, offers a tasting of the town's home-brewed sake. The festival proper takes place mid-October.
Getting to Shirakawa-go from Kanazawa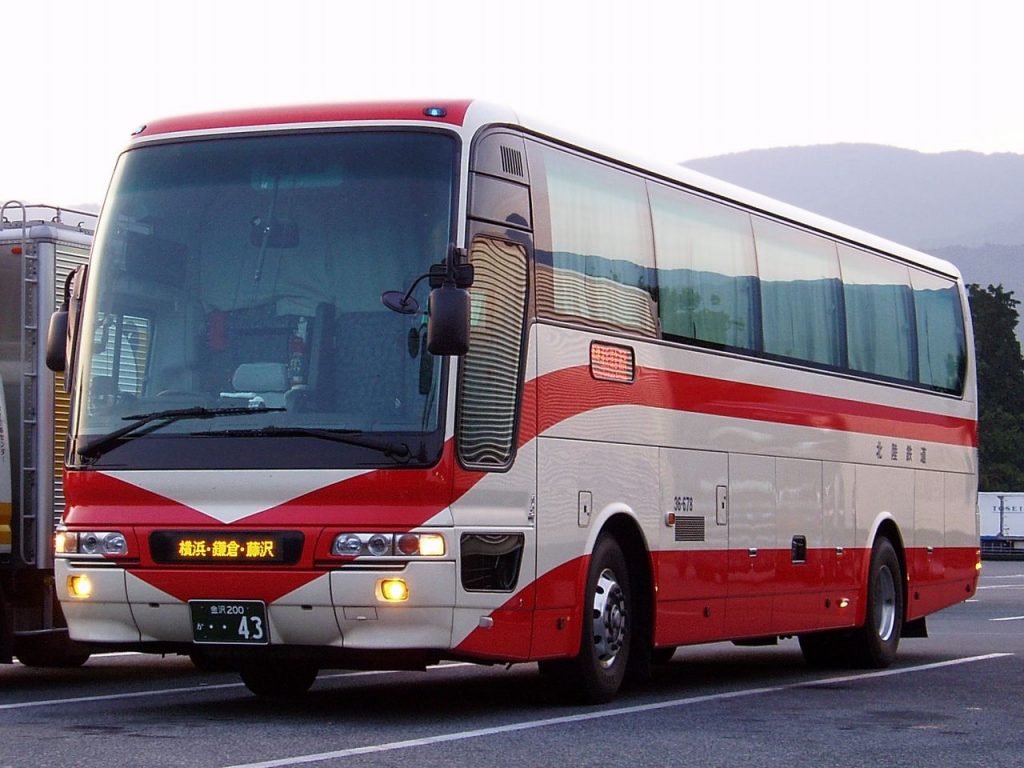 Hokutetsu and Nōhi buses run regularly throughout the day and are the fastest direct route. Kaname can make reservations on guests' behalf, pending availability.
1 hour, 15 minutes
reservation required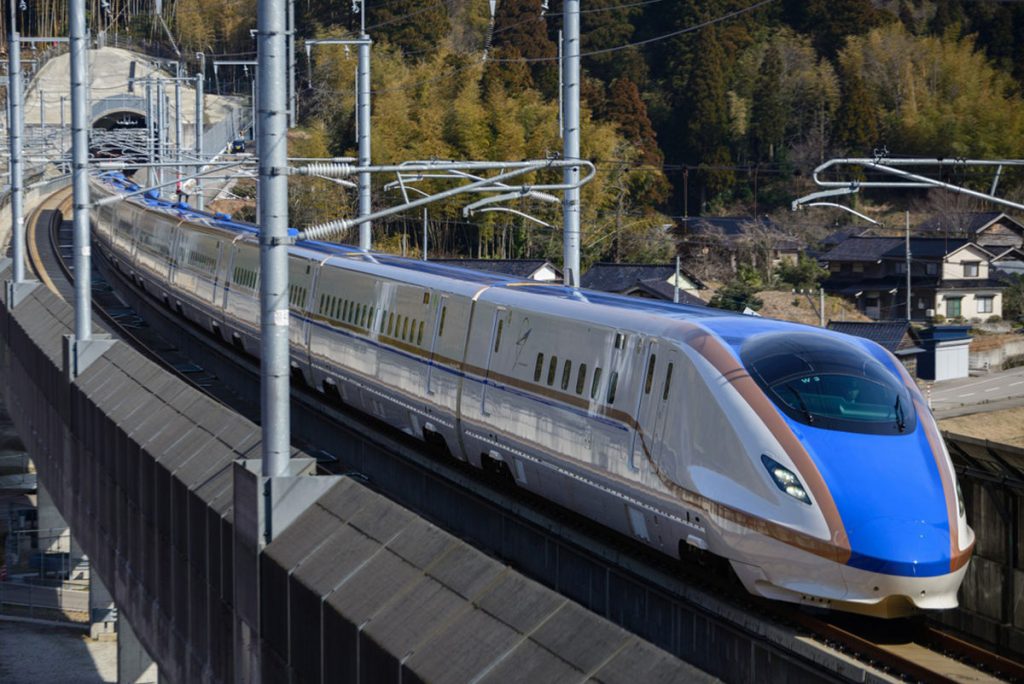 If the highway buses are full, take a bullet train (shinkansen) to Shin-Takaoka (新高岡), and then a local bus from there to Shirakawa-go.
2 hours, 15 minutes (+30 minutes if not using the bullet train)
no reservation required
A third option is to take trains to Takaoka (高岡) first, which vary in time and require one transfer. Upon reaching Takaoka, take a local bus to Shirakawa-go.
2 hours, 55 minutes (± 5 minutes)
no reservation required
Any bus taken to Shirakawa-go drops visitors off in a lot separated from the village proper by a massive riverbed and a suspension bridge. The nearby tourist information hub will have English maps of the village, along with souvenirs and local treats.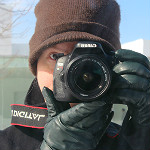 Ryann
Half a decade ago Ryann fell off a bus and then fell in love with this traditional-crafts and ice-cream-consuming capital of Japan. Editor and amateur photographer with a penchant for nature and history. Not actually fifty songbirds in a trench coat.