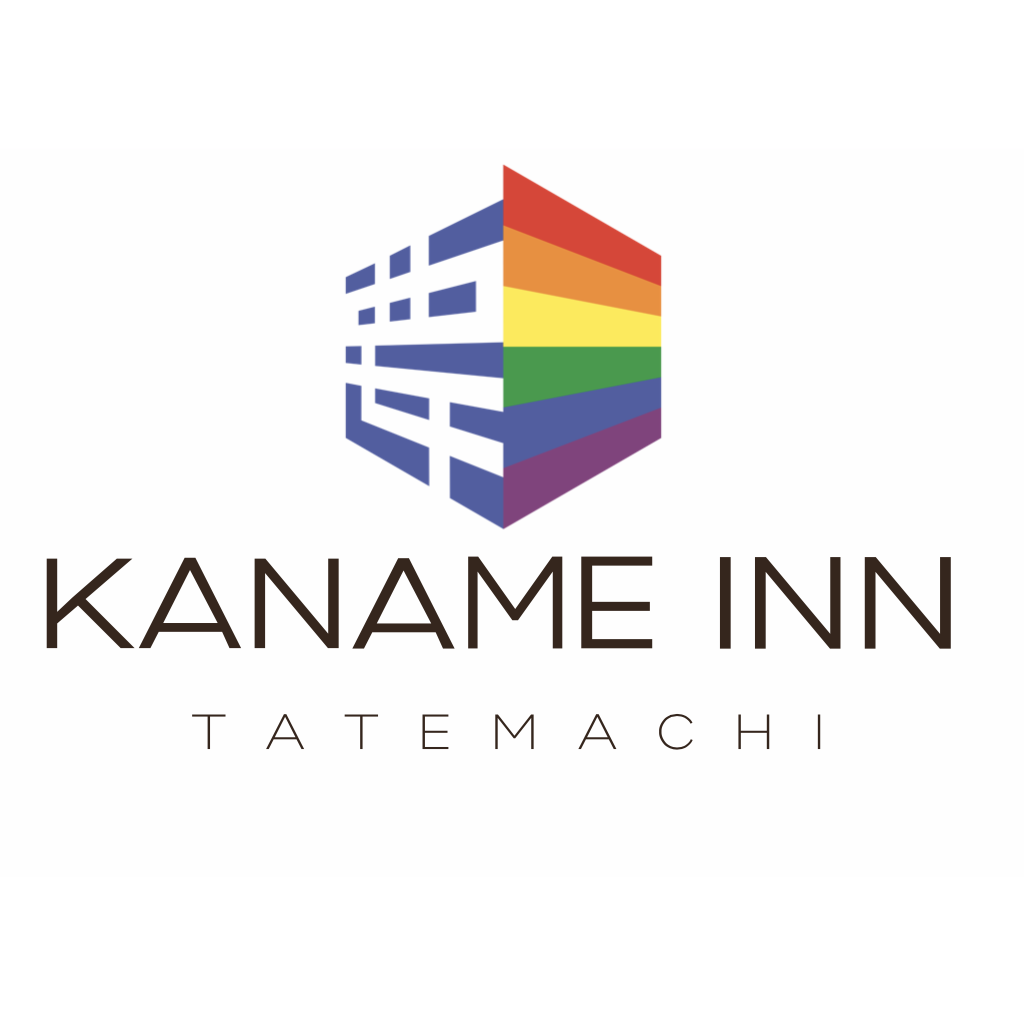 Though Japan is often considered the safest Asian country for LGBTQ+ travelers, citizens still struggle to have their rights legalized and their humanity recognized. The culture pushes for conformity, and the history-rich (and very conservative) Hokuriku region of central and west Japan is no different.
But small, firm steps forward can help pave the way.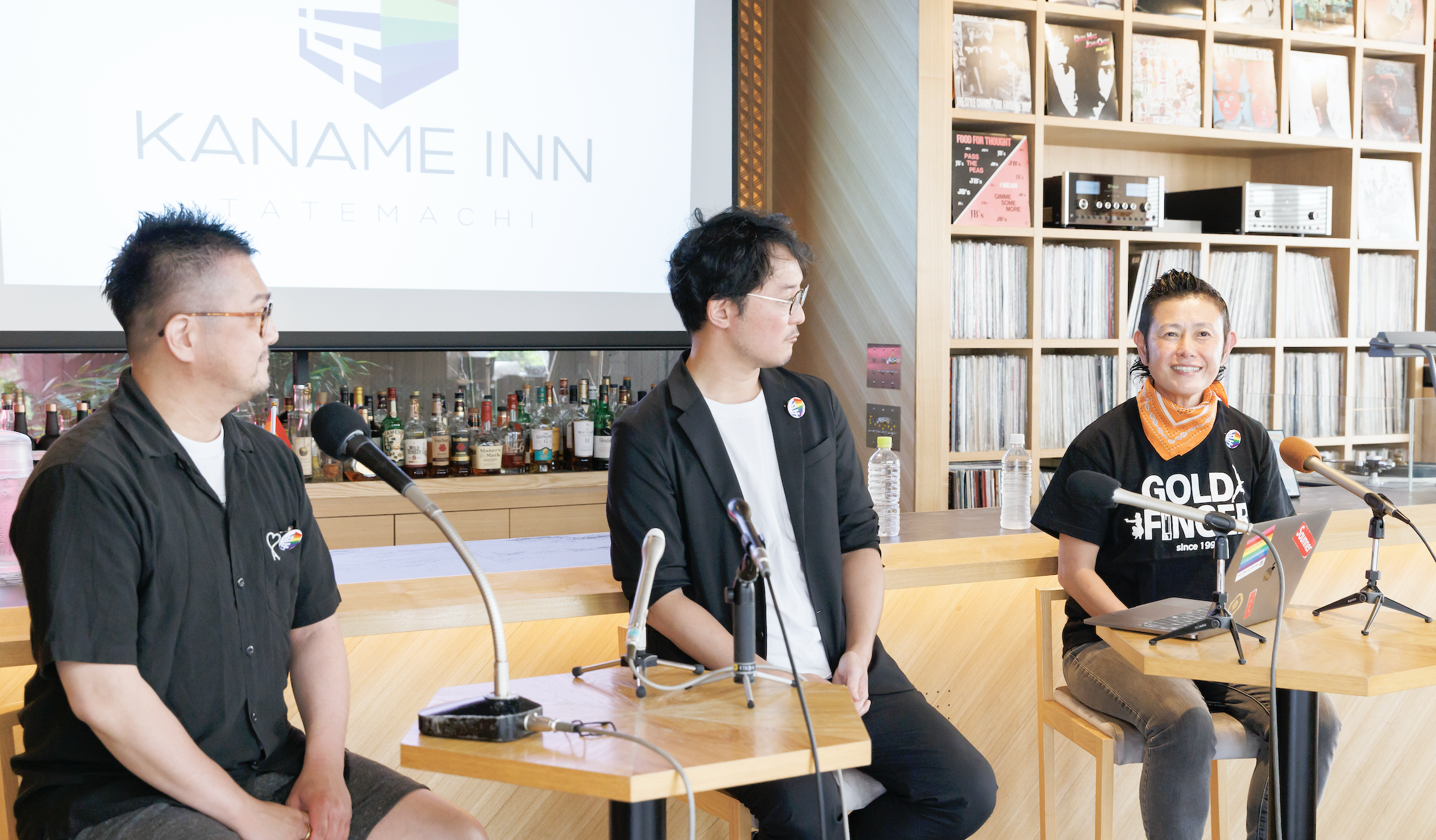 left to right, Gon Matsunaka, Hiroshi Hosokawa, and Chiga Ogawa
On June 23rd, 2022, president of Kaname Japan (and avid foodie), Hiroshi Hosokawa, hosted a press conference to announce the public stance Kaname Inn Tatemachi would take with their LBGTQ+ acceptance, a big step in Japan. He was accompanied by Gon Matsunaka, who will be the company's new Chief Diversity Officer, and Chiga Ogawa, the new Chief Communications Officer. Such positions are a first for businesses in Ishikawa Prefecture, and Hosokawa emphasized an interest in hiring more sexual- and gender-minority staff.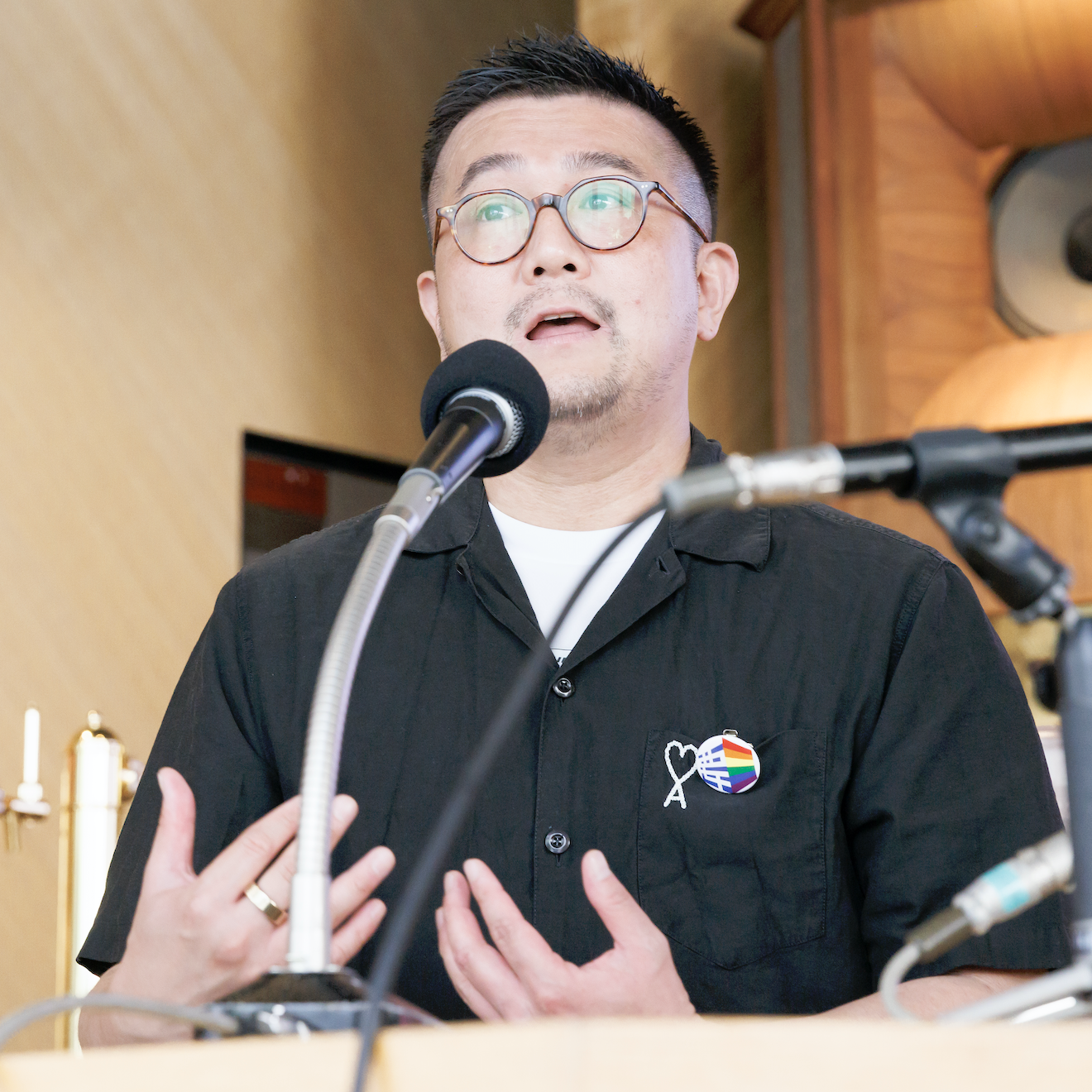 Matsunaka is also president of the local LGBTQ+ organization, Kanazawa Rainbow Pride.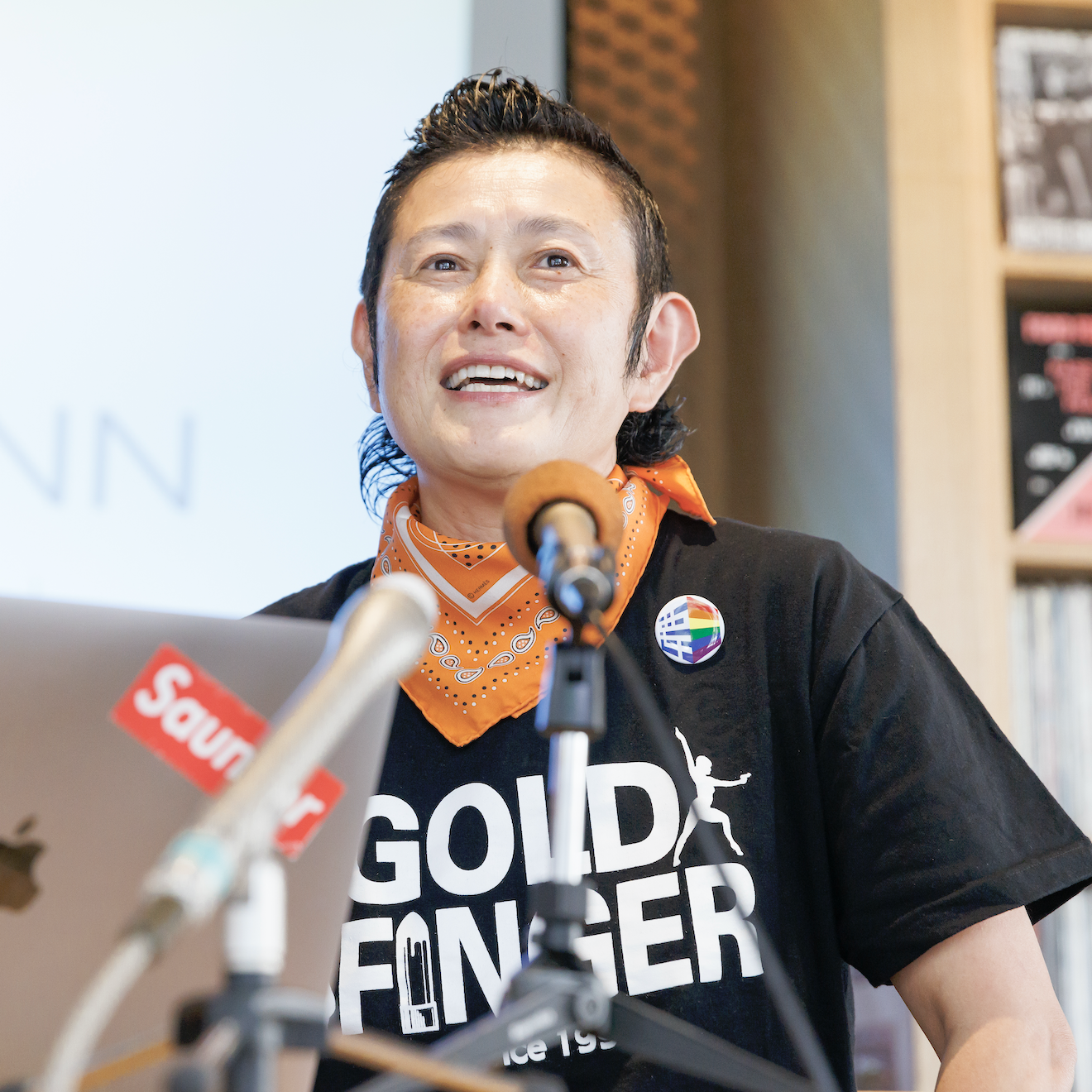 Ogawa is also a LGBTQ+ spokesperson and producer of the women's only event and a bar of the same name, "Gold Finger," in Tokyo.
Staff and officers of the hotel have been and will continue to receive training on LGBTQ+ sensitivity. Additionally, the first floor restrooms shared with Kanazawa Music Bar underwent renovation, transforming the originally divided "men's" and "women's" restrooms into gender neutral ones. All restrooms are individual rooms with locking doors.
Kaname Inn Tatemachi has also declared its intention to become the first hotel in the Hokuriku region to achieve a Gold Certification on Japan's Pride Index. The organization in Japan known as "Pride" is an association of LGBTQ+ supporting businesses, and the index measures the level of support and action a business makes to support diversity in its community and across the country.
On the same day of the press conference, the city of Kanazawa began a new initiative for LGBTQ+ citizens to receive licensed counseling for related issues with work and family. In July of last year, Kanazawa also began recognizing same sex couples under a "partnership oath system" within the municipality. As of May 2022, eight couples have participated.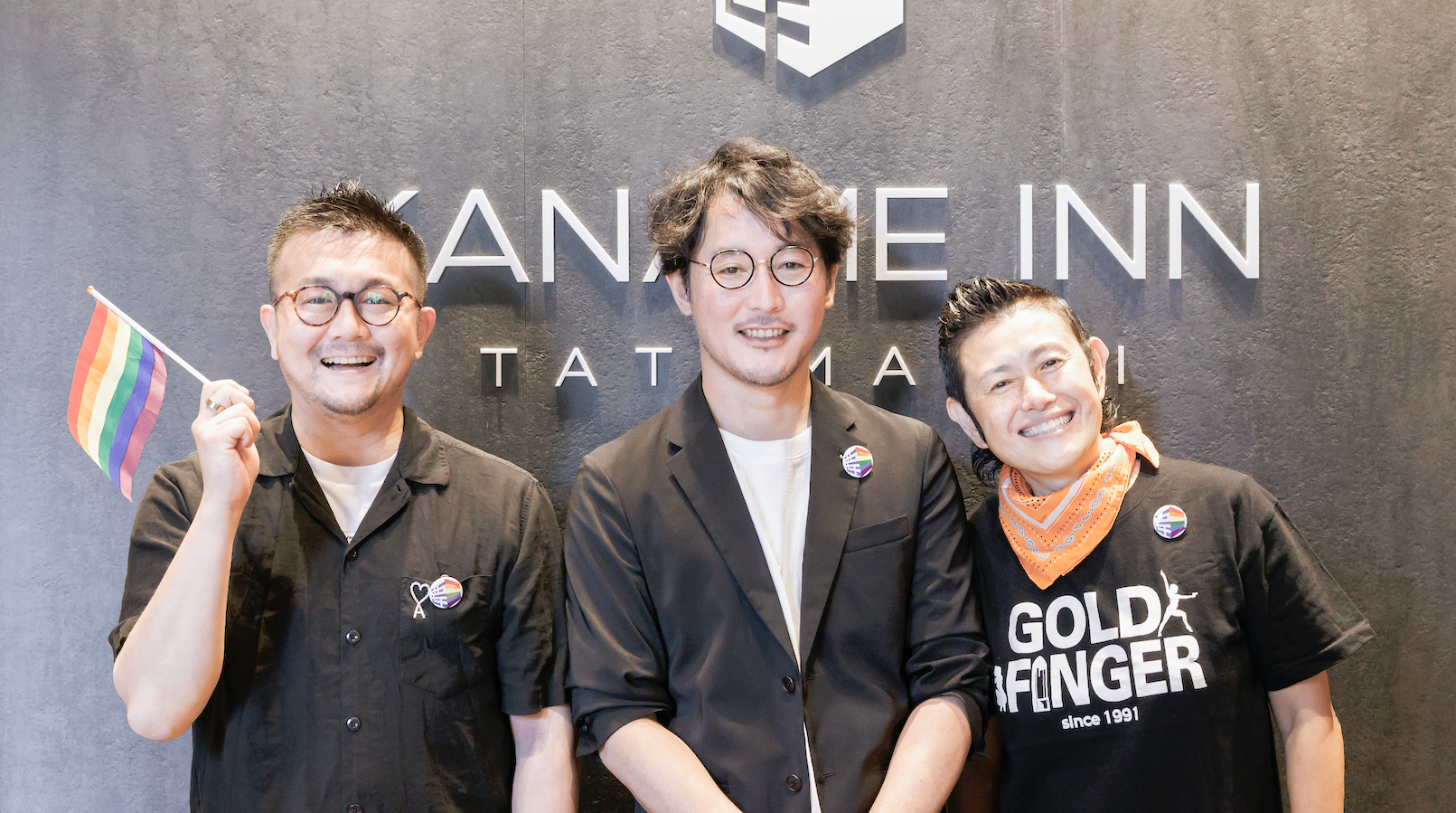 Kaname Inn Tatemachi is proud to echo the logo of Kanazawa Rainbow Pride:
みんなが楽しく安心できるまちへ
All Are Welcome Here ❤️
←Back