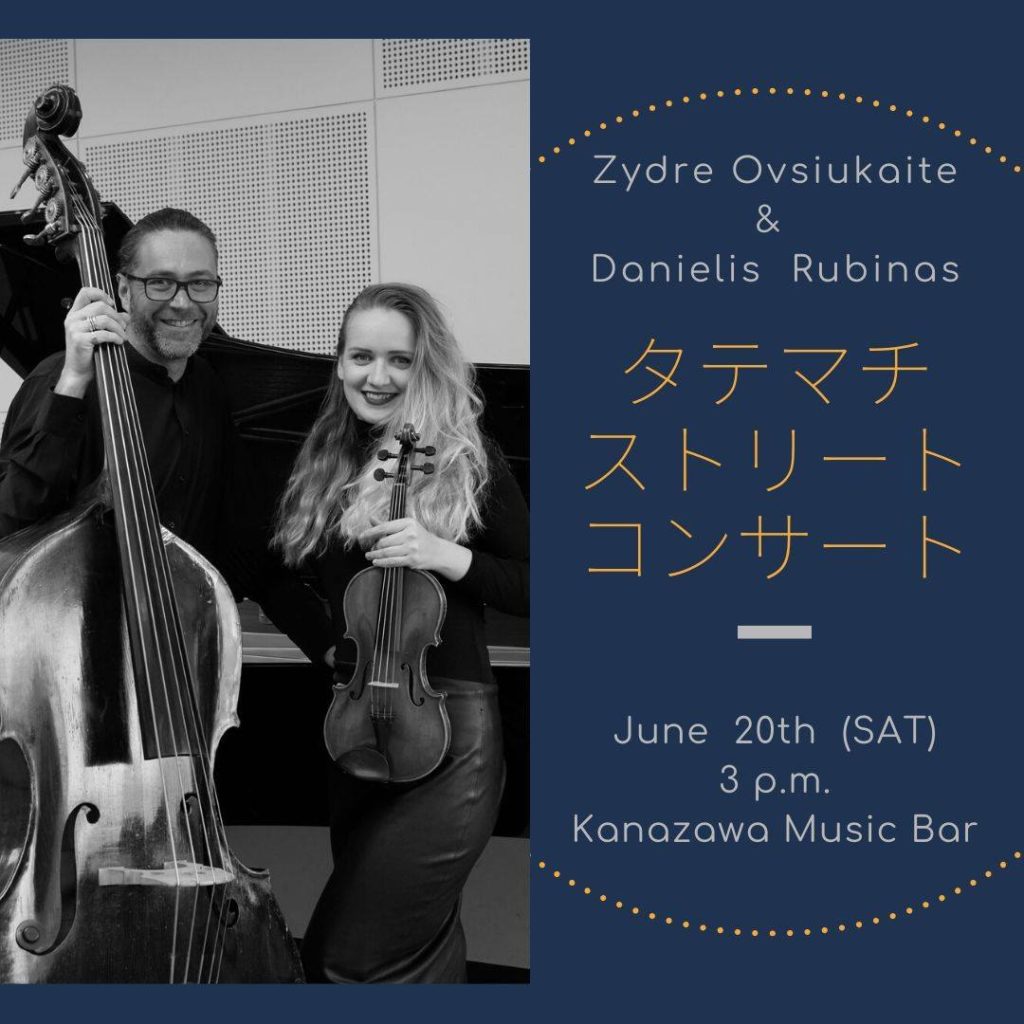 Kanazawa Music Bar will host a string duet, starring renowned musicians Zydre Ovsiukaite (violin) & Danielis Rubinas (double bass), to "re-energize Kanazawa with music." Kanazawa Music Bar will be open with a drink menu. Please join us for an early summer evening of masterfully-made music.
date: June 20, 2020
time: starting from 15:00 (3:00 p.m.)
venue: Kanazawa Music Bar (41 Tatemachi)
 if sunny: on the outdoor terrace
 if raining: inside the bar area
admission: free
Infection Prevention Measures
All staff will be using face masks and gloves and will disinfect the venue with alcohol with more frequency than usual. Seating will be limited to ensure social distancing measures. (We recommend calling ahead to reserve seats.)
For additional details about the concert and our musicians, please see our Japanese news page.
←Back