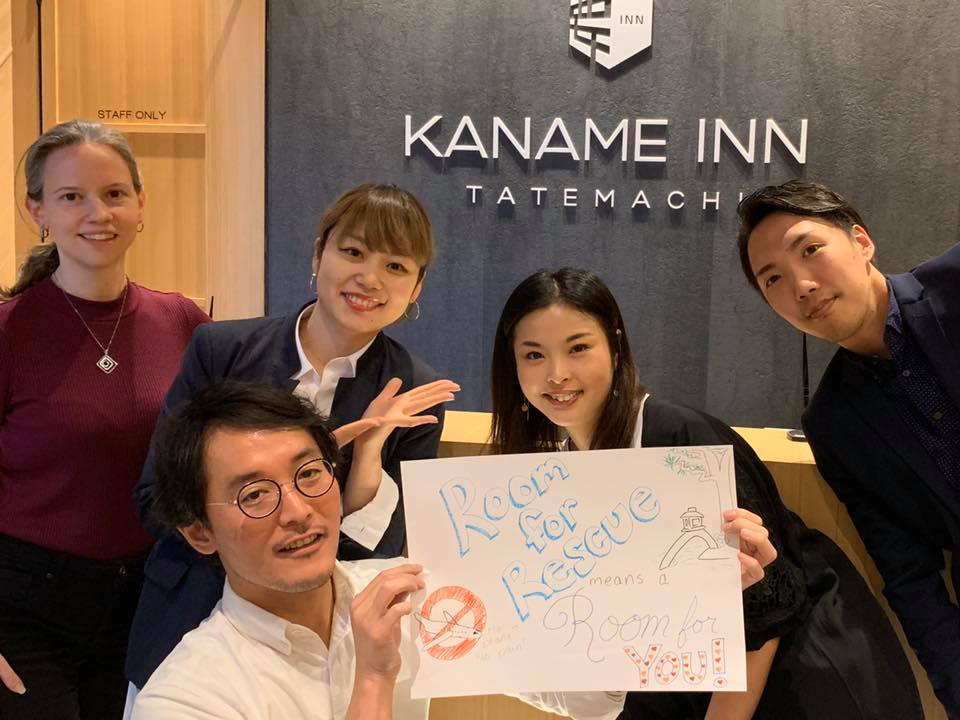 Kaname Japan authors and concierge members ready to welcome stranded travelers to Kanazawa.
UPDATE: The deadline to apply has been extended to May 15th
and the last day to check out to May 31st.
The current novel coronavirus pandemic is affecting many people across the world, including here in Japan. Many visitors find their plans cut short or overextended as flights are cancelled.
Company president and food blogger, Hiroshi Hosokawa, recalls his first experience with an acquaintance in just such a situation:
Someone had contacted me with an urgent message: "My Dutch friend is having difficulty getting back to his home country. Can you take him in for two weeks?!"

I wouldn't have imagined this kind of trouble, and I immediately wanted to help other people if I could. At first, I reached out to friends and to friends of friends, but there are many more people who need this help than I can reach on my own. So I wanted to extend this offer to any travelers who cannot get home.

We want you to provide you a place to feel safe, and of course, we are happy to share Kanazawa with you, as with all our guests.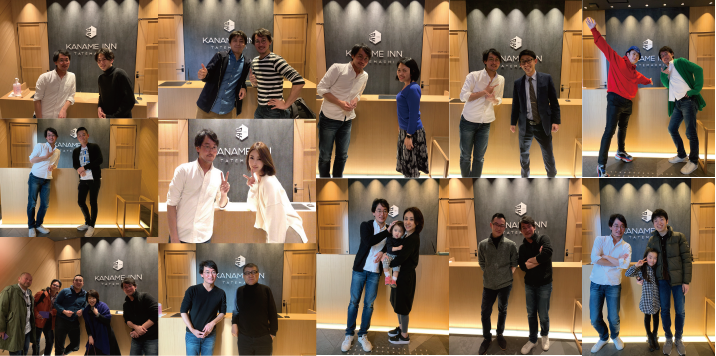 The first guests Hiroshi was able to host during international flight cancellations due to the coronavirus.
If you are a tourist stranded in Japan and need a place to stay, Kaname Inn Tatemachi in Kanazawa is opening its doors to you.
For a limited time, Kaname Inn Tatemachi is offering free accommodation to international tourists who are unable to return to their home countries through their crowdfunding project, "Room for Rescue."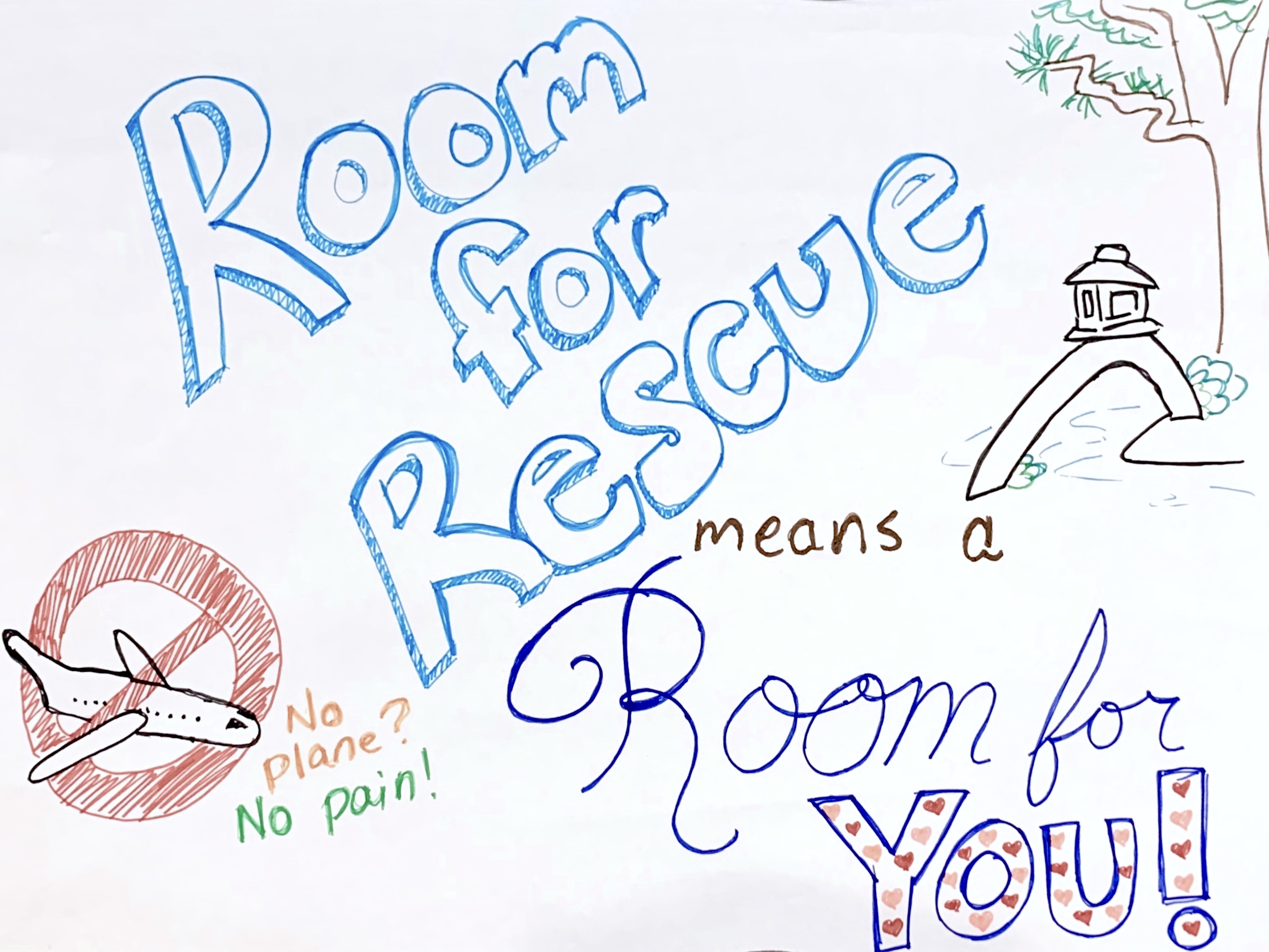 "I want to help! What can I do?"
Of course housing guests for free still costs our staff. Please check out our crowdfunding page, now also in English (scroll below the Japanese). Donors receive recognition and perks based on support level.
If you can't donate, we'd be grateful if you would share it on your favorite social media so word can spread!
"I'm someone who's stranded!! What do I do?"
Email us at r4r@kaname-japan.com with the subject "ROOM FOR RESCUE" before 5:00 p.m. (17:00) Japan Time, of May 15th. (Emails that use other subjects may be filtered out and missed.) Please fill out the following information:
name on reservation:
nationality:
number of adults:
number of children:
requested check-in date:
expected check-out* date:
cancelled flight number**:
* We can only accept a check-out date on or before May 31st, 2020.
** Please bring a copy of the notification you received about the cancellation of your return flight.

We will answer as soon as possible, but please understand that it may be hours, or in the event that our inboxes are flooded, days before we can respond. We will answer inquiries on a first come, first served basis.
We cannot guarantee availability. We also cannot honor specific room requests at this time. We may ask you about nearby dates if your requested dates are unavailable.
As part of our standard amenities, we have a limited number of baby beds available, which "Room for Rescue" guests may also be able to reserve for free, on a first come, first served basis.
TERMS, CONDITIONS, AND DISCLAIMERS:
We cannot accept walk-in guests for the "Room for Rescue" offer. Only confirmed reservations are eligible.
The offer only covers the room charge at Kaname Inn Tatemachi.
Rooms booked for "Room for Rescue" will automatically include our Eco Plan (reduced waste and no excess housekeeping) but will not be eligible for our Eco Plan reward voucher.
Breakfast is not included.
All other terms and conditions for standard hotel stay apply.
←Back