How to Experience Geisha in Kanazawa!
15.02.2023
Kanazawa has many geisha throughout its three separate geisha districts. Also called geiko or geigi locally, the geisha of Kanazawa are even shyer than the geisha of Kyoto. However, you can easily see Kanazawa's geisha at one of the many events and performances listed below.
Where can I see geisha in Kanazawa?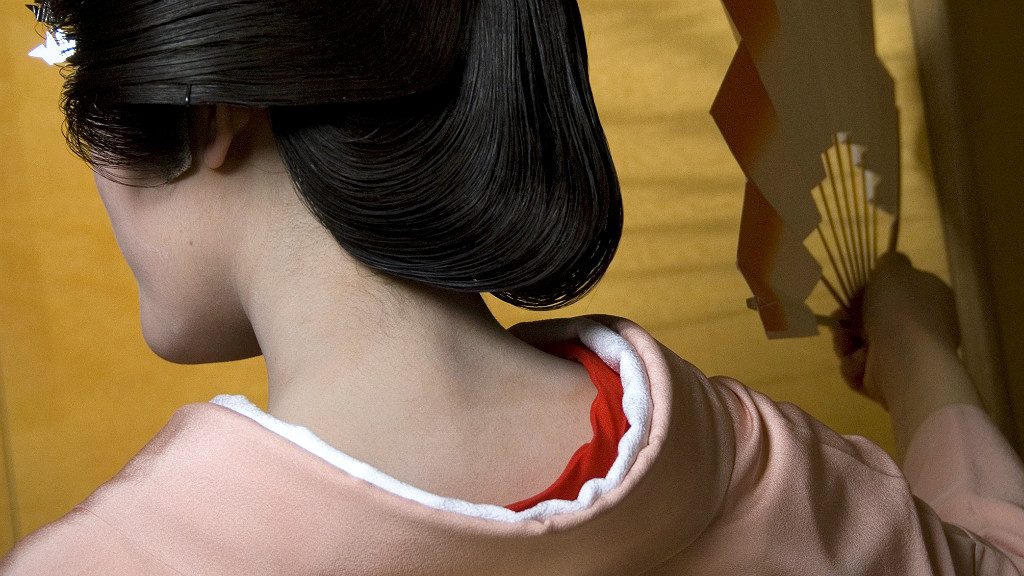 Scheduled Events
There are a number of scheduled events to see geisha for a range of budgets, from the highly popular spring- and fall-only "Geisha Evenings" to smaller, hour-long performances throughout winter and summer.
Geisha Evenings, at Kaikaro Tea House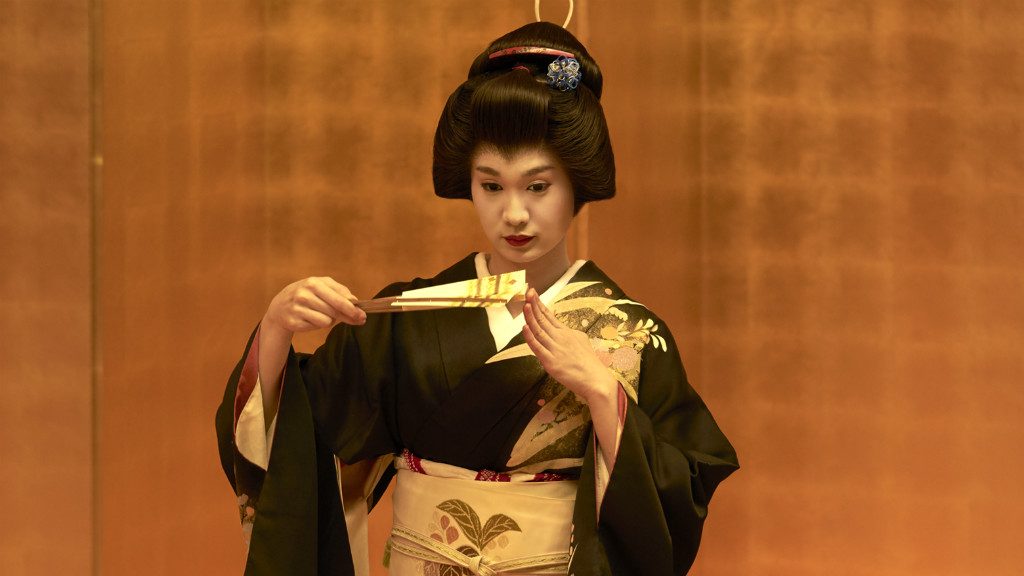 At Kaikaro Tea House in the east-most teahouse district of Higashi Chaya, a living museum by day, working tea house at night, special "Geisha Evenings" are available to the public during select days in autumn and spring each year.
The host is the gregarious Lady Baba, proprietor of the tea house. She provides an introduction into the house and geiko culture, dance, taiko and photography sessions. What's more, Lady Baba gives her presentation entirely in fluent English, making hers one of the most engaging—and most popular—geisha events in Kanazawa.
Seats are not cheap, so bring your wallet. For details on availability and price, please see their official website.
Kanazawa Geisha Experience, various locations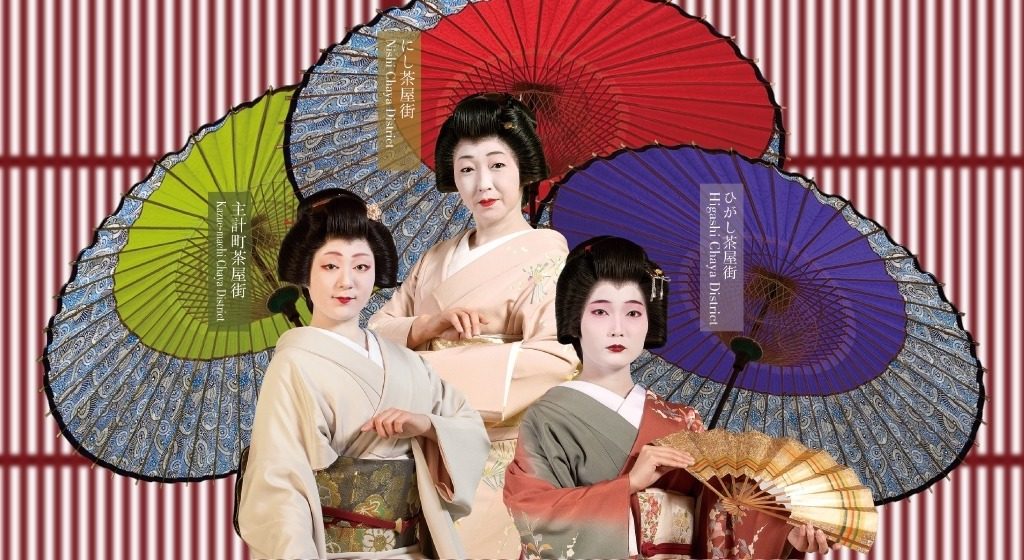 The next step down in price has two names. On their English site, the event is simply titled "Kanazawa Geisha Experience," while the Japanese title translates to the more dreamlike "The Journey that Touches the True Art of Kanazawa Geisha."
The Kanazawa Geisha Experience is a chance to see geisha in full makeup and dress in the very teahouses they perform for clientele, along with matcha green tea and a traditional sweet.
This event occurs during select Saturdays for most of the year in the early afternoon. The venue changes by week. Reservations can be made early. However, payment must be made at least three days in advance to the Kanazawa Tourist Association.
Kanazawa Geigi no Mai, at the Ishikawa Prefectural Music Hall
During select days throughout the months of October through March, geisha from each of Kanazawa's tea districts take turns on the stage at the Ishikawa Ongakudo Concert Hall near the station. With sponsorship from the prefecture, the "Kanazawa Geigi no Mai" is the cheapest ticket to see geisha perform live and in full makeup. One performance a month also includes a tour of the staging facility.
Reservations are strongly encouraged, but walk-ins are welcome pending availability. English text and audio assistance is available.
Geigi Practice & Experience
Mid-summer months have always been "off-season" for geisha performances. The geigi take a break from make-up and fine kimono for something more relaxed while they prepare for the coming high season. Kanazawa's most recent addition to its many geisha performance opportunities has taken advantage of this time with "Geigi Practice & Experience."
At this event, you can see geisha as they are during daylight hours, with natural hair and make up and traditional casual yukata, and even join their practice sessions. The price is very affordable, though attendance is accepted by application only.
Appointments
As you may already know, private appointments are hard to come by. You must be introduced to the geisha by an already trusted client to become one yourself. Geiko bars are somewhat more lenient, but new guests are still treated cautiously and only introduced by current ones.
That leaves many asking, "Is it possible to have a private geisha experience?" To which the answer is, "Yes!" Though few, there are private appointments with geisha available for visitors with the budget for them.
In Kanazawa House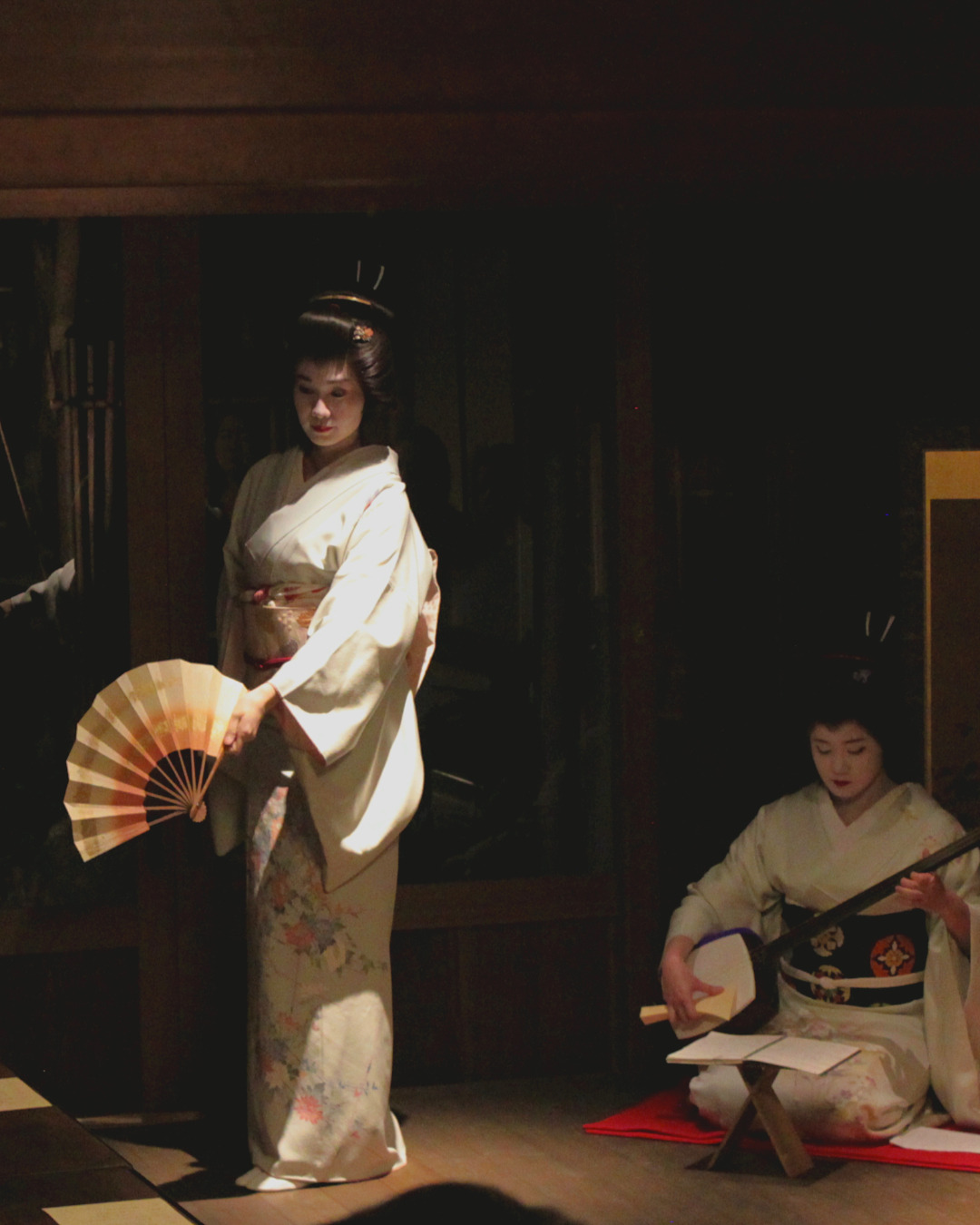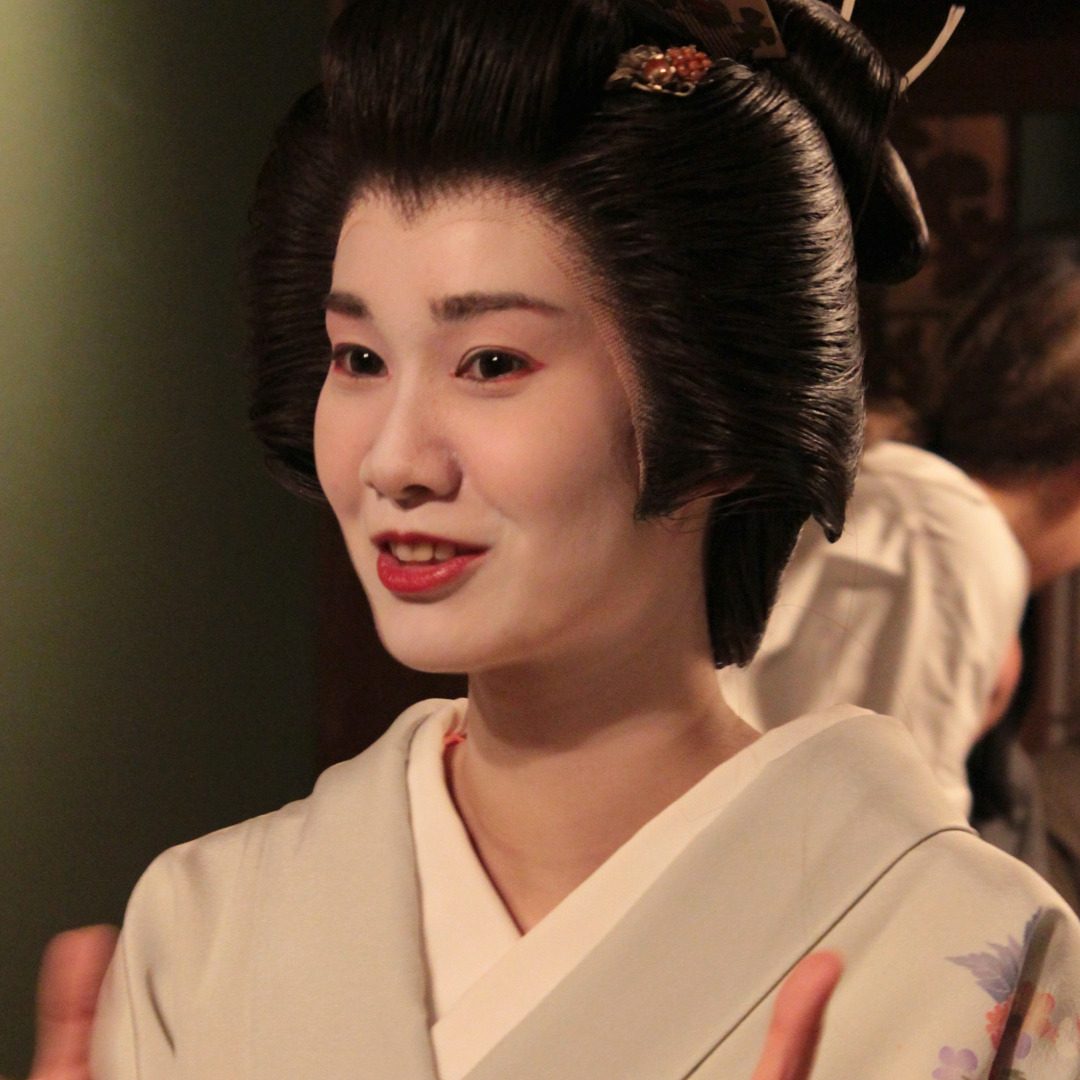 One of the newest additions to Kanazawa's geisha performance events is that put on by In Kanazawa House. Their "Geisha (Geigi) Performance & Dinner Experience" is the most expensive in the city but covers a kaiseki-style meal of local cuisine and translation assistance while getting to speak face-to-face with the geisha at your table.
Advance reservation and payment by credit card or PayPal is required. Current availability can be found on their official website.
Kikumi, Japanese Fine Dining
Kikumi is a restaurant that ranks highly for its dining and drinking experiences. But, beyond the exquisite set course meals, Kikumi also offers a unique experience among Kanazawa restaurants. With advance reservation and payment, guests can schedule a geisha performance and interaction with their meal at the restaurant's bar counter.
Privacy is optional, and guests may offer to share their geiko time with walk-ins or other reservations. (It's not unusual to offer to split the bill in such cases.)
Kikumi must be contacted directly for details. Note, reservations and geiko interactions are in Japanese only. We are happy to assist guests of Kaname Inn Tatemachi in booking this venue.
Special Events
A couple of times in the year, geiko spend time with the public outdoors for special seasonal events.
Setsubun, February 3rd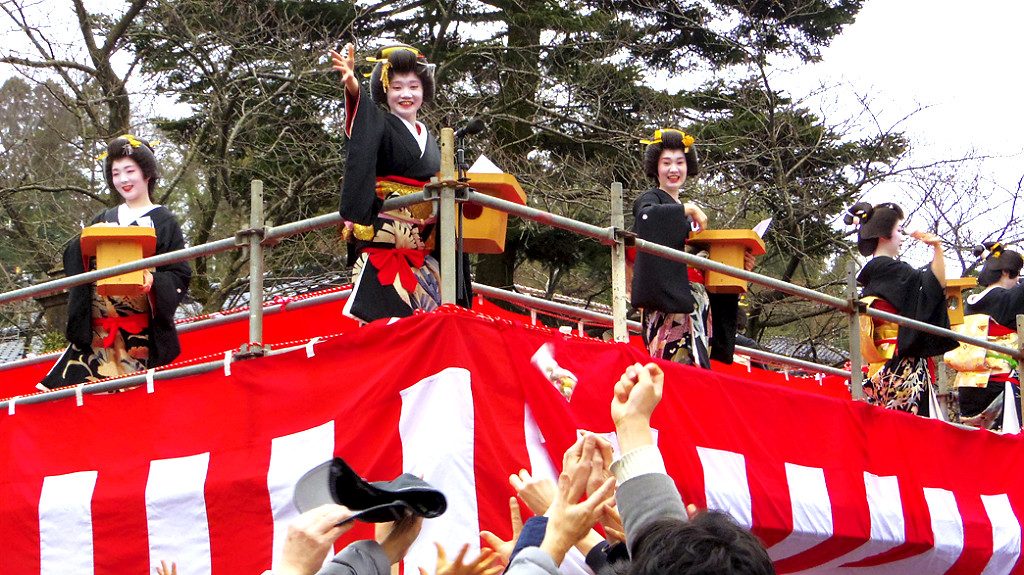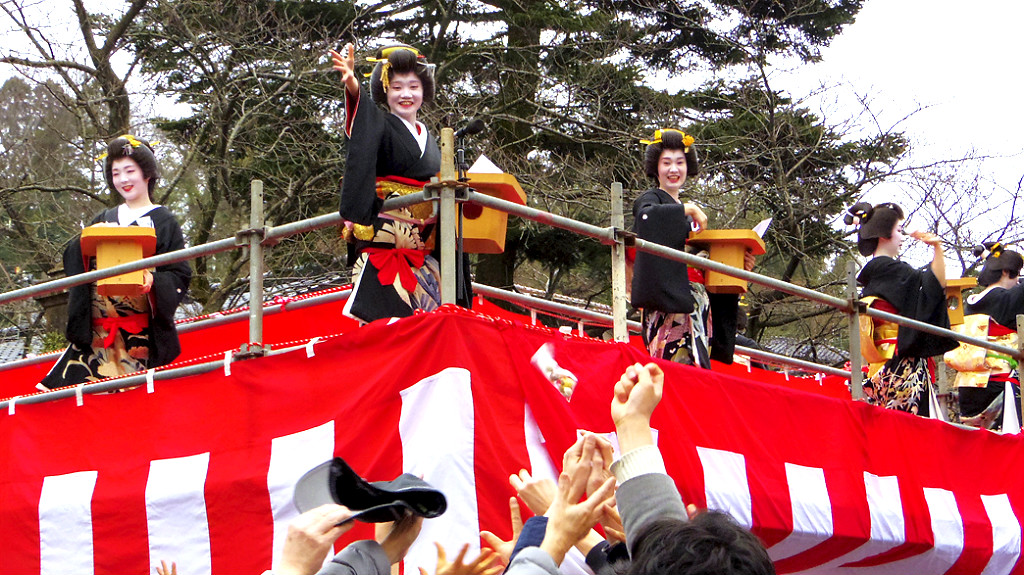 The bean-throwing festival known as Setsubun is an ancient holiday. Families welcome the coming year with several activities meant to ensure good luck. Beans, a symbol of purity in Shinto belief, help cast away evil spirits. These are often first obtained at shrines, where they are thrown to an eager crowds of families on the day of Setsubun, February 3rd.
At Utasu-jinja Shrine, the geiko from the neighboring Higashi Chaya district do these honors. Adorned in black with dried rice in their hair, the geiko approach the shrine one at a time. After a celebratory dance, the geisha spread across an extended elevated stage ready to toss New Year's beans to the shrine's audience. Underneath, a large and excited crowd gathers to catch the beans and take photos!
Furumai Sake, Golden Week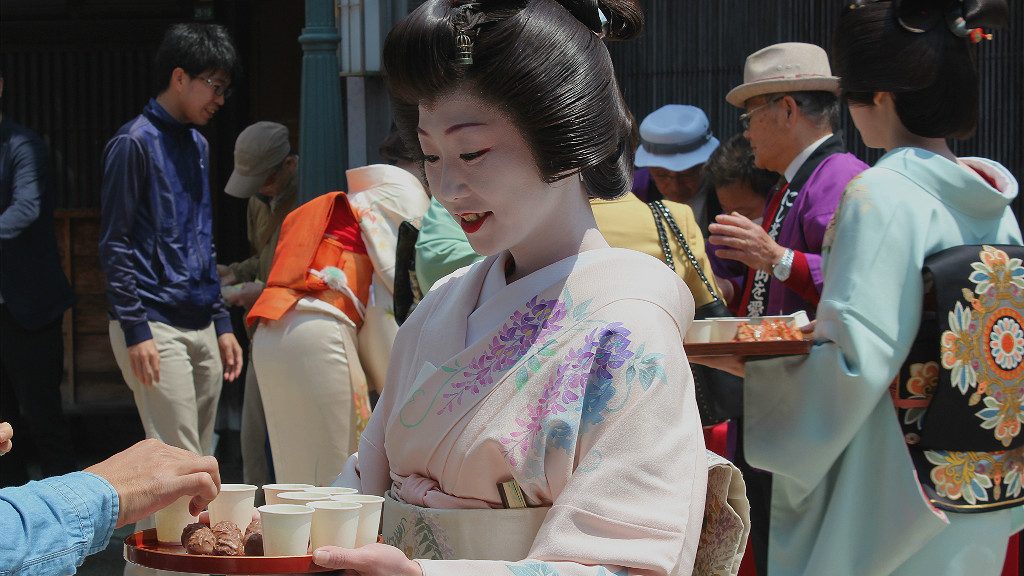 At the end of Golden Week in late spring, the geisha of Nishi Chaya come out in full dress to serve free sake to the public. Translating roughly as "Sake of Good Manners," Furumai Sake is served gratis as an expression of good will and blessings for all.
The event starts early with a morning market for local produce. Sake serving starts around 11:30 and continues for several hours. Additional Shinto festivities continue the following day at the nearby Kasuga Shrine.
Kanazawa Odori, Silver Week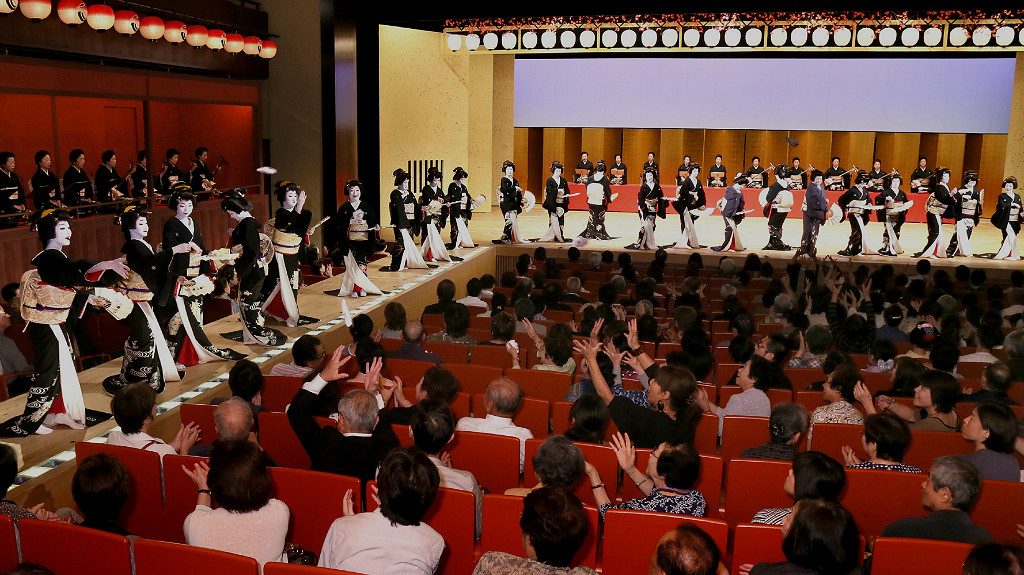 During a September weekend close to Silver Week, geisha from all three teahouse districts come together to perform on stage for the "Kanazawa Odori." The grand event celebrates the geiko's history in Kanazawa and the traditions of their unique Kaga style, and includes large group dances.
The event runs for four days, with twice-a-day performances for eight total. Some geisha perform for smaller audiences during an evening meal. Tickets for these dining and dancing events are separate.
For updated prices and booking information, please check their official website (Japanese only).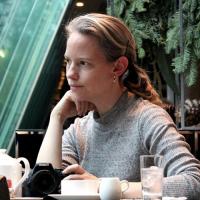 Rachel
About a decade ago Rachel fell off a bus and then fell in love with this traditional-crafts and ice-cream-consuming capital of Japan. Editor and amateur photographer with a penchant for nature and history. Not actually fifty songbirds in a trench coat. (Former penname: Ryann)