Kanazawa Curry: Not Your Basic Japanese Curry!
25.11.2022
Curry is deeply entrenched in the culture of Japan and especially of Kanazawa. It stands the test of time! Japanese people are familiar with it, and it's very popular. And our local variety, Kanazawa curry, is becoming more known bit by bit with Japanese and American foodies.
And of course Kanazawa has several good curry restaurants. If you have plans to come to Kanazawa, just try it and I'm sure you'll like it.
You wouldn't expect curry to be representative of food culture in Kanazawa. Sometimes our guests ask for lunch recommendations, and I say "How about Kanazawa curry? It's not like Indian or ethnic curry. It's an original curry of Kanazawa." They're always very surprised that Kanazawa dining is not just about sushi or fresh fish!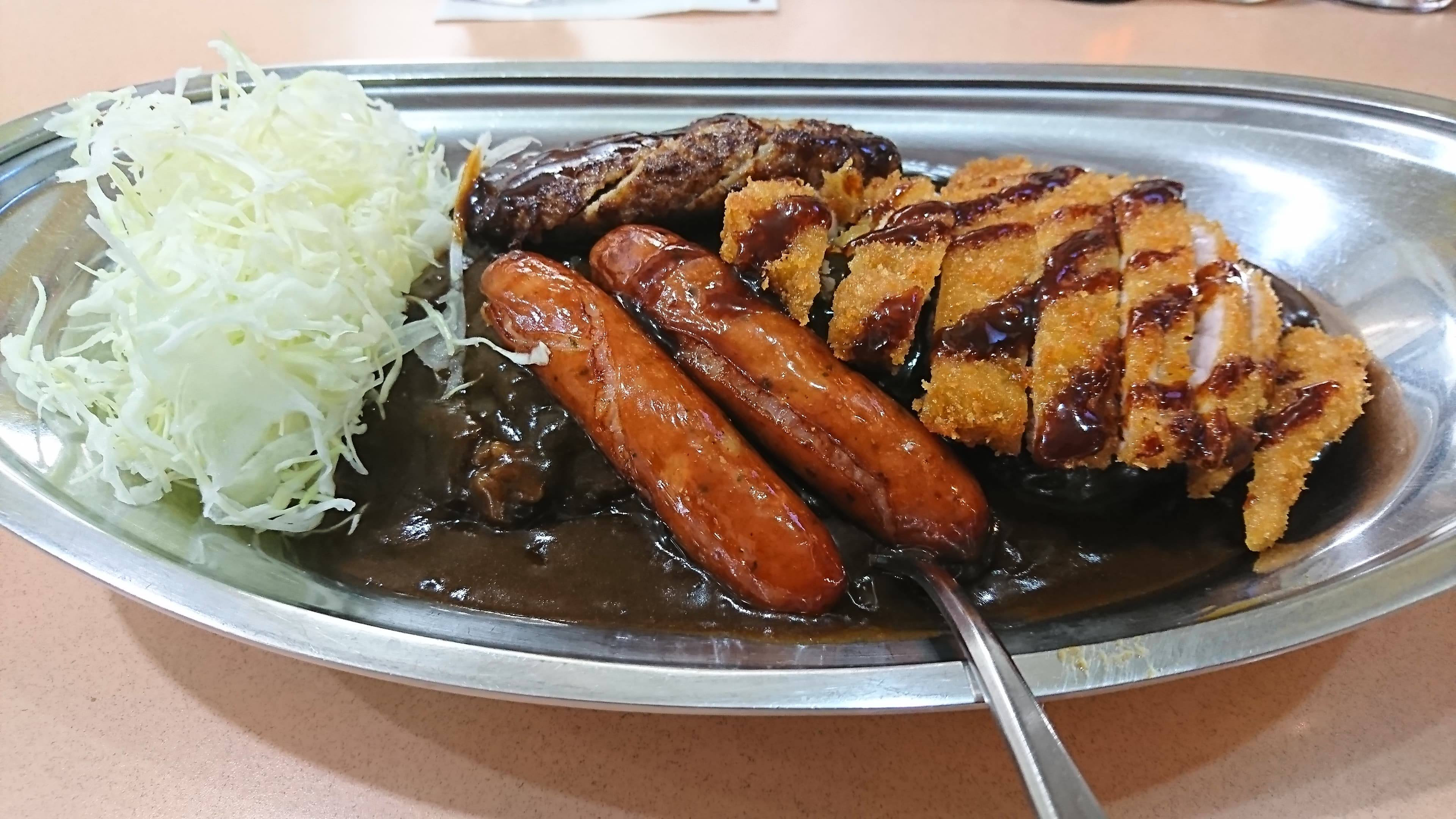 The History of Japanese Curry in a Truly Local Style
The idea for Kanazawa curry first began in 1955 as a specialty of a western-style restaurant. That restaurant, Yoshoku Tanaka, was named for its owner and chef, Yoshikazu Tanaka. The curry quickly became a best seller. By 1963, what would be called "Kanazawa curry" was fully established, though it was not called that until 2005. Eventually Tanaka's restaurant specialized only in Kanazawa curry and changed its name to Champion Curry.
So, what's the difference between your basic Japanese curry and Kanazawa curry?
the curry sauce has a rich taste and is quite thick
the color is deep brown, like chocolate
it's served on stainless dishes
it includes thin-sliced cabbage
the main protein is a crispy, deep-fried pork
Although today, you can choose from other deep-fried favorites, like prawn or sausage.
Kanazawa Curry Restaurants
Turban Curry
Turban Curry has been serving from heart of Kanazawa for 50 years. I think Turban Curry has the thickest texture and darkest color compared to other Kanazawa curry restaurants. This curry will really fill you up! (And I mean your heart and your stomach!). And it's good for quick lunch.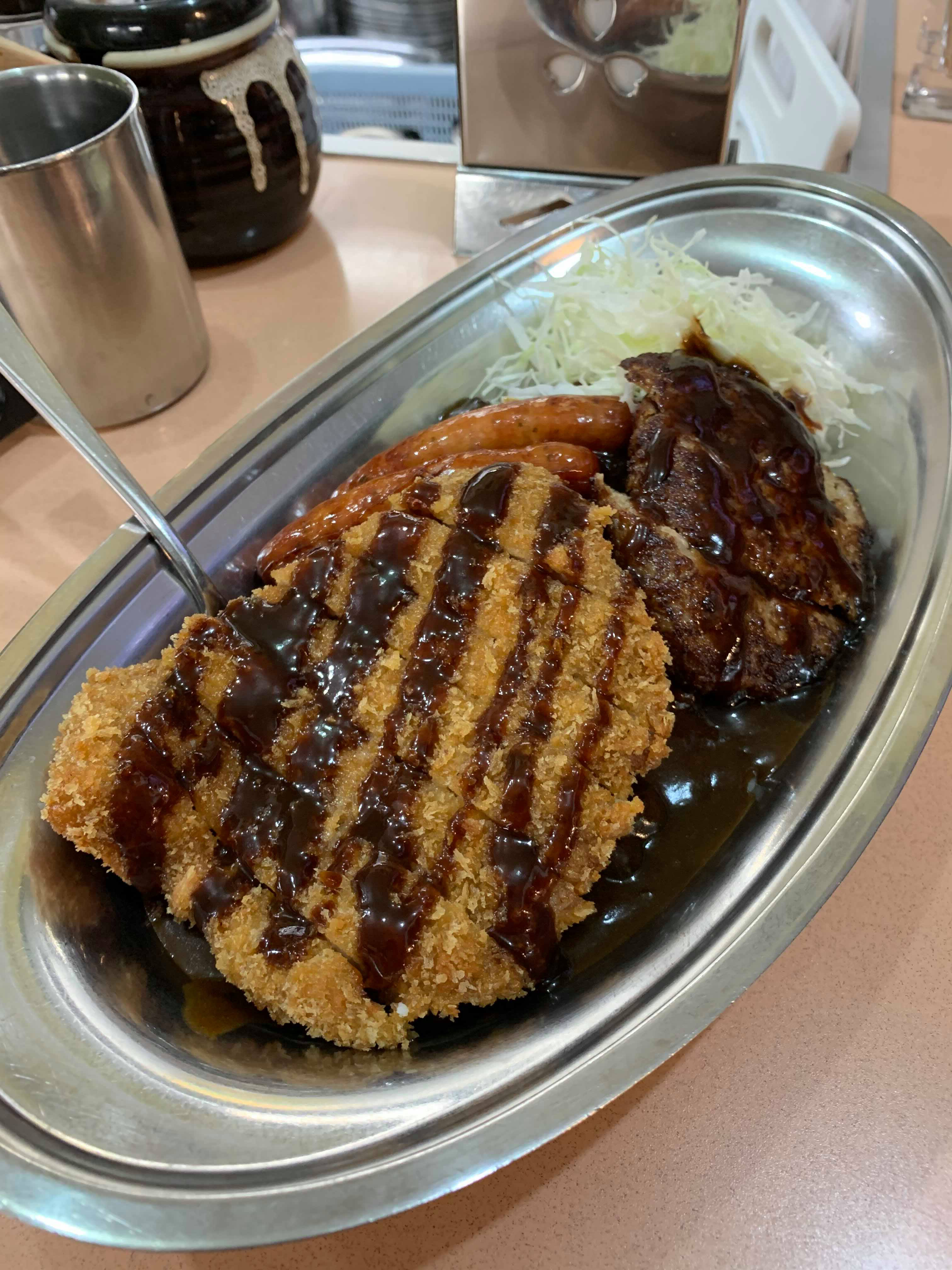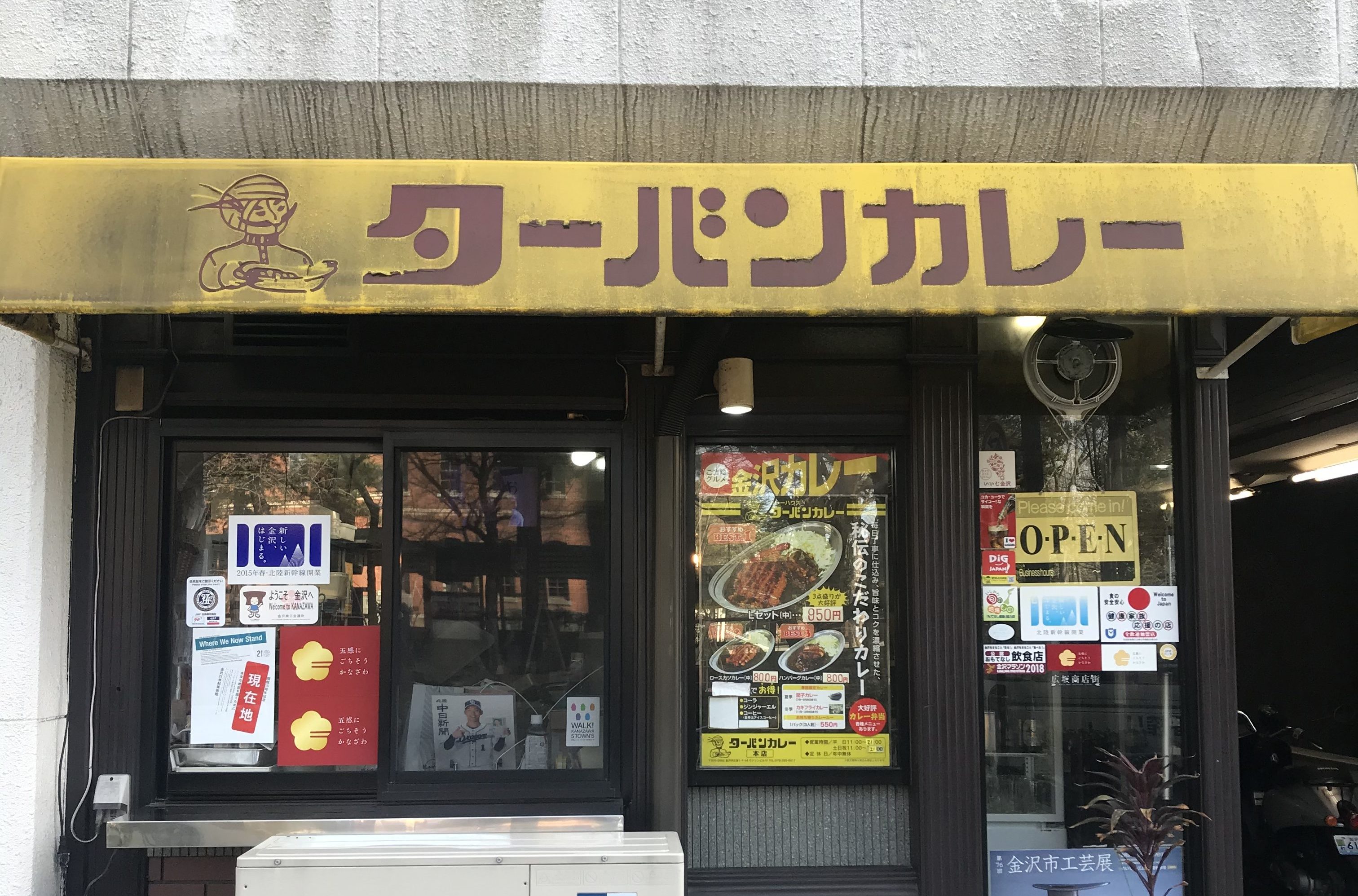 Just 3 minutes from Kaname Inn Tatemachi.
Opening hours:
weekdays: 11:00 a.m. – 3:00 p.m., 5:30 p.m. – 8:00 p.m.
weekends: 11:00 a.m. – 8:00 p.m.
Holidays: Open all-year-round (excludes New Year holidays)
Champion Curry
Champion Curry's catchphrase is "Like no other; it's the champion!" They have earned this confidence by being the originator of Kanazawa curry 50 years ago, and still now, local people are big fans of them!
Champion Curry in the basement of Omicho Market.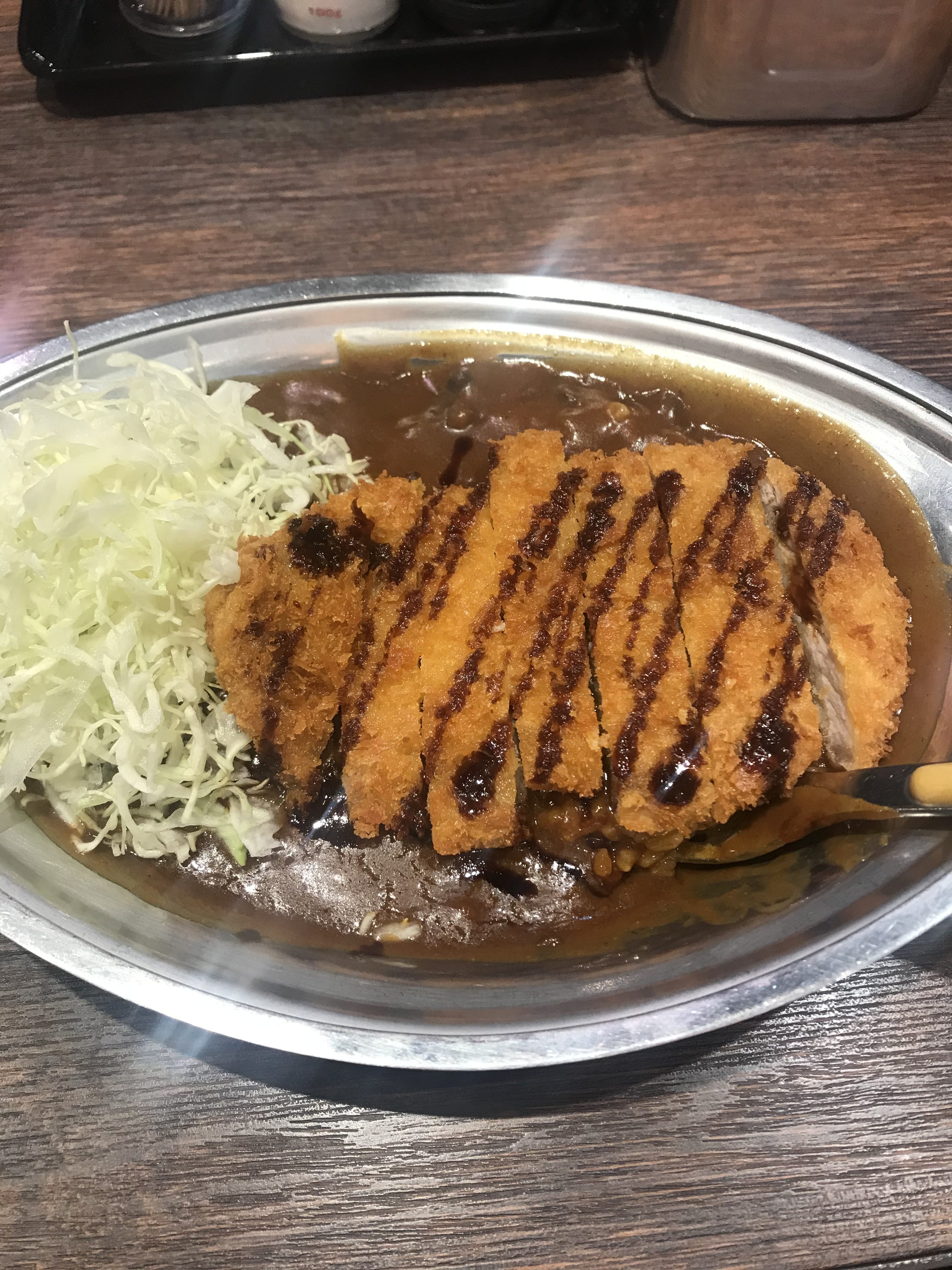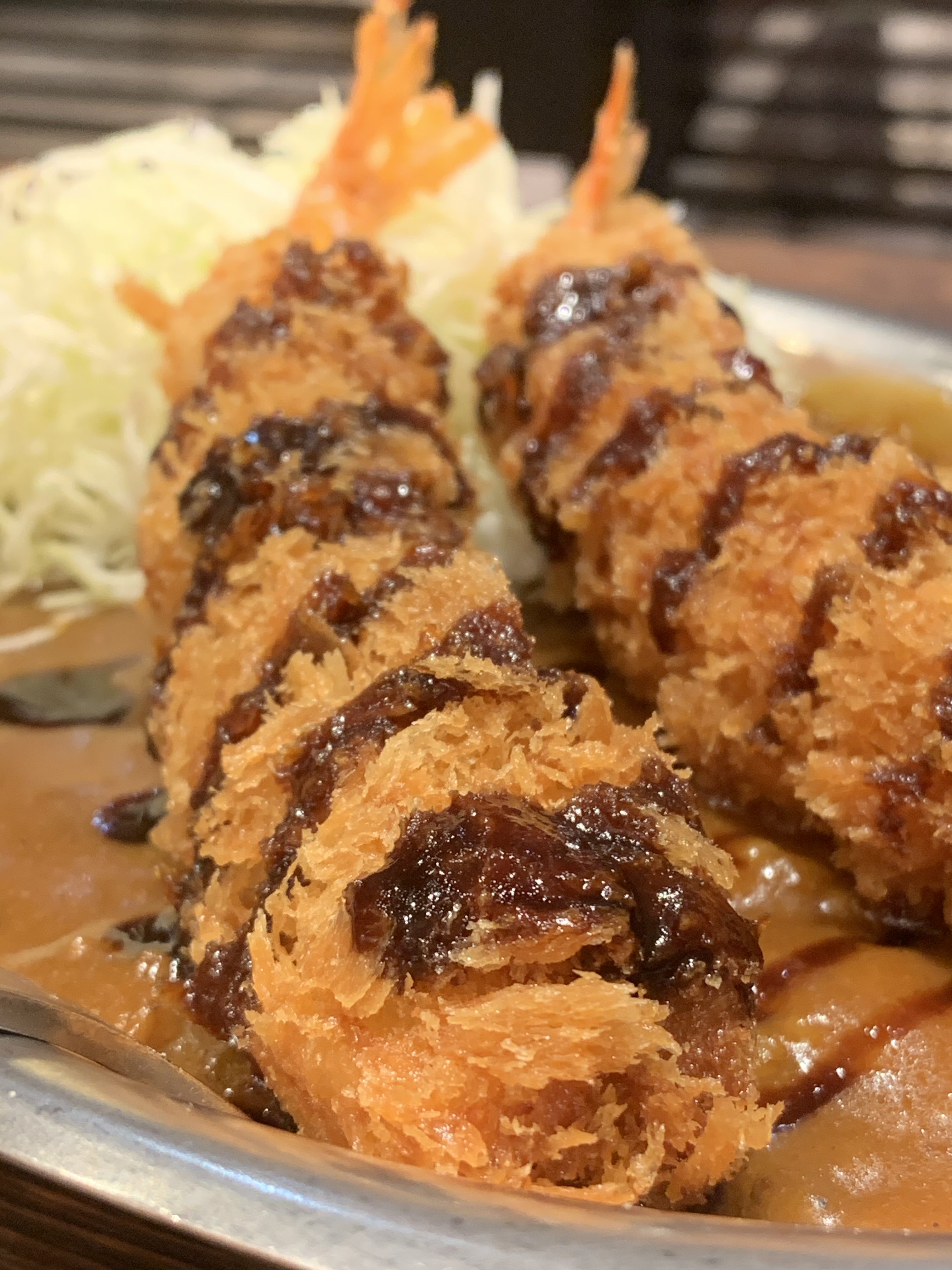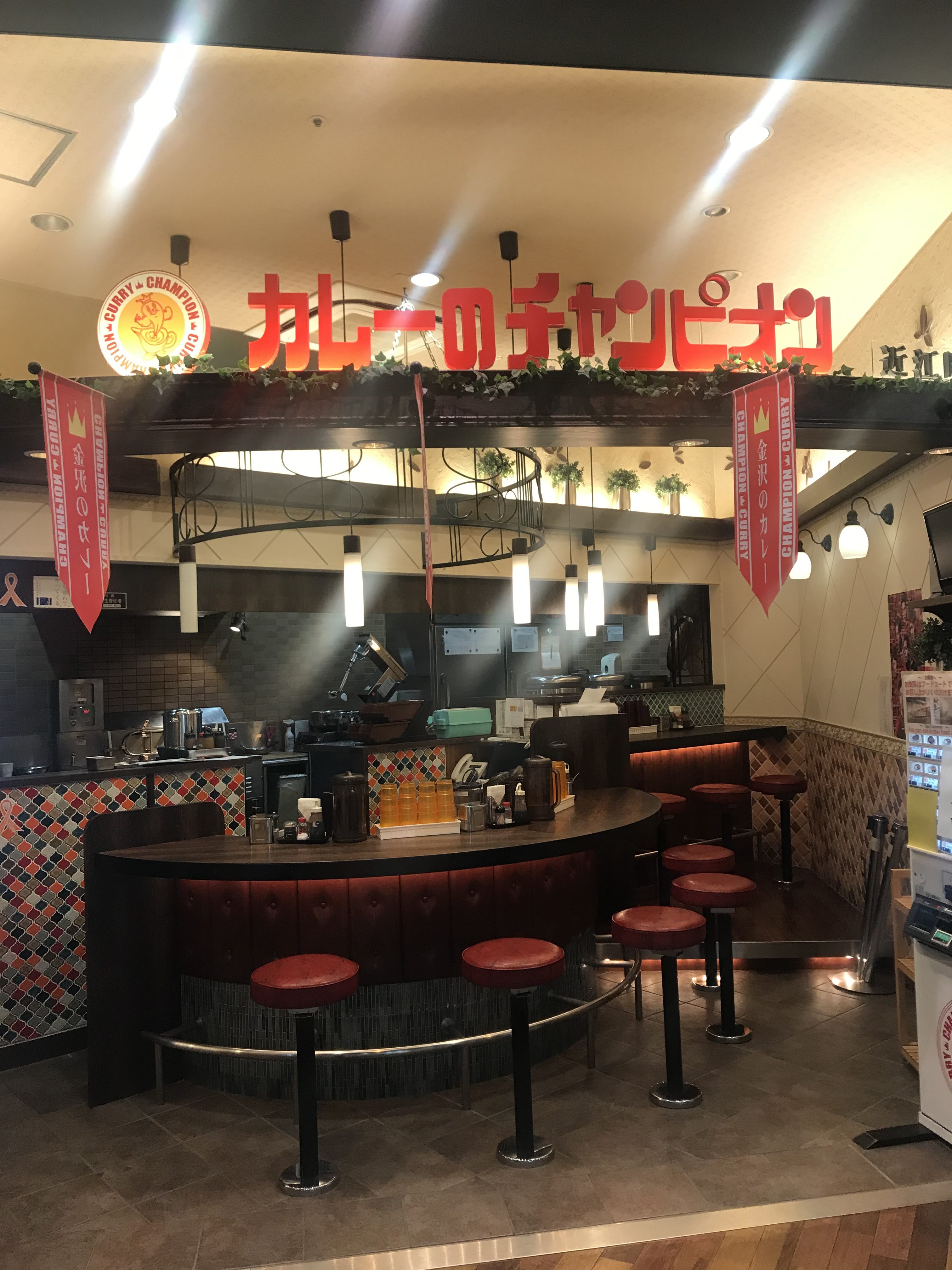 Opening hours: 11:00 a.m. – 7:30 p.m. (opens at 10:00 a.m. on weekends)
Holidays: generally open all-year-round
Kanazawa Nanahoshi Curry
Typical Kanazawa Curry has a bold taste and is high in calories. But Nanahoshi serves a new type of Kanazawa Curry.
Their curry does not include ingredients like sugar and wheat. And the taste is more mild and gentle. I would especially recommended the bean curry for vegetarians and vegans.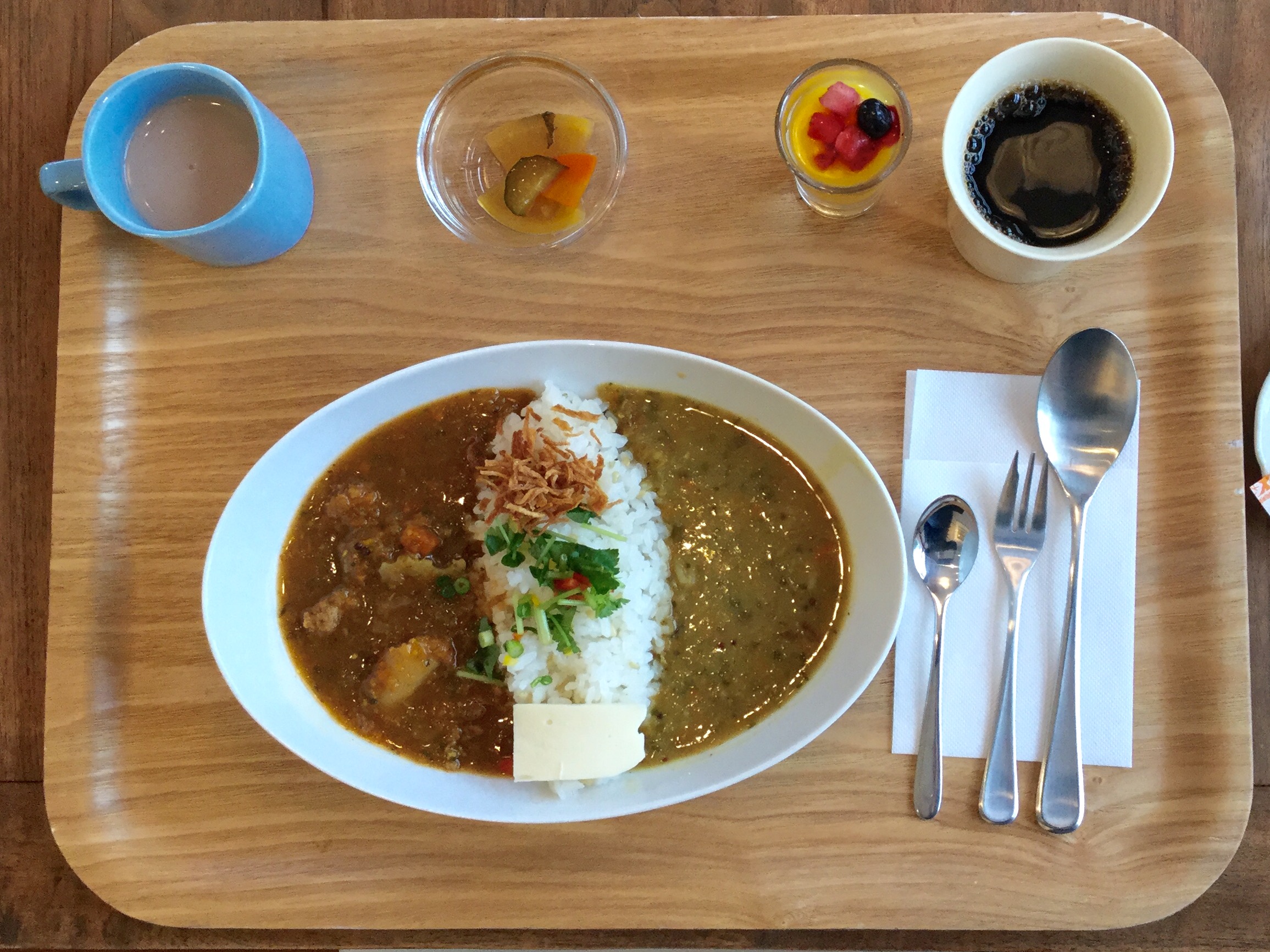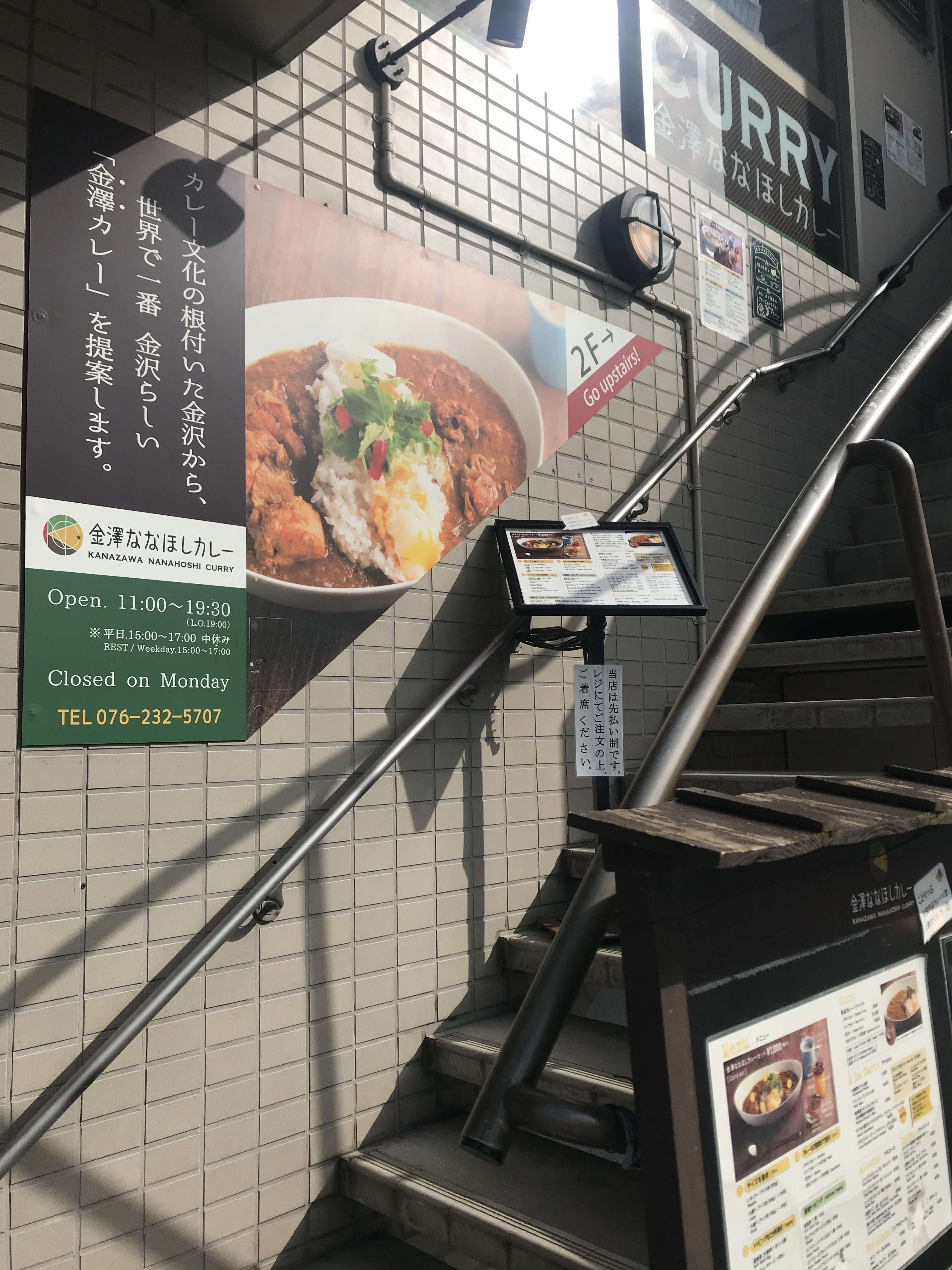 Kanazawa Music Bar
Kanazawa Music Bar adjoins Kaname Inn Tatemachi. They provide a special Kanazawa curry, "KMB curry," at lunch time. The curry includes pureed tomato, garlic, masala powder and lot of unique spices. The taste is fruity and a little spicy. It's a modern take on Kanazawa curry.
We have received excellent comments from our guests!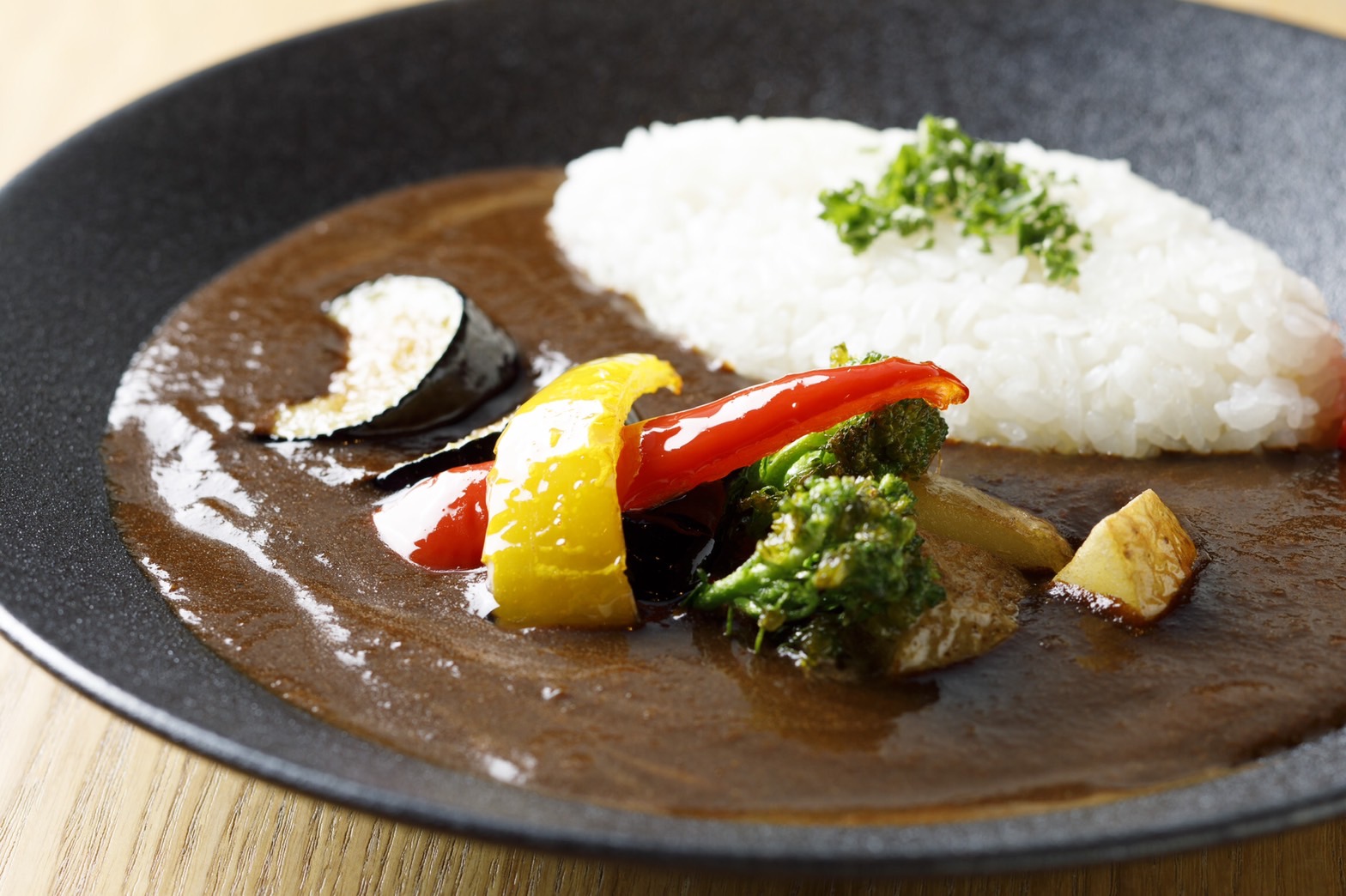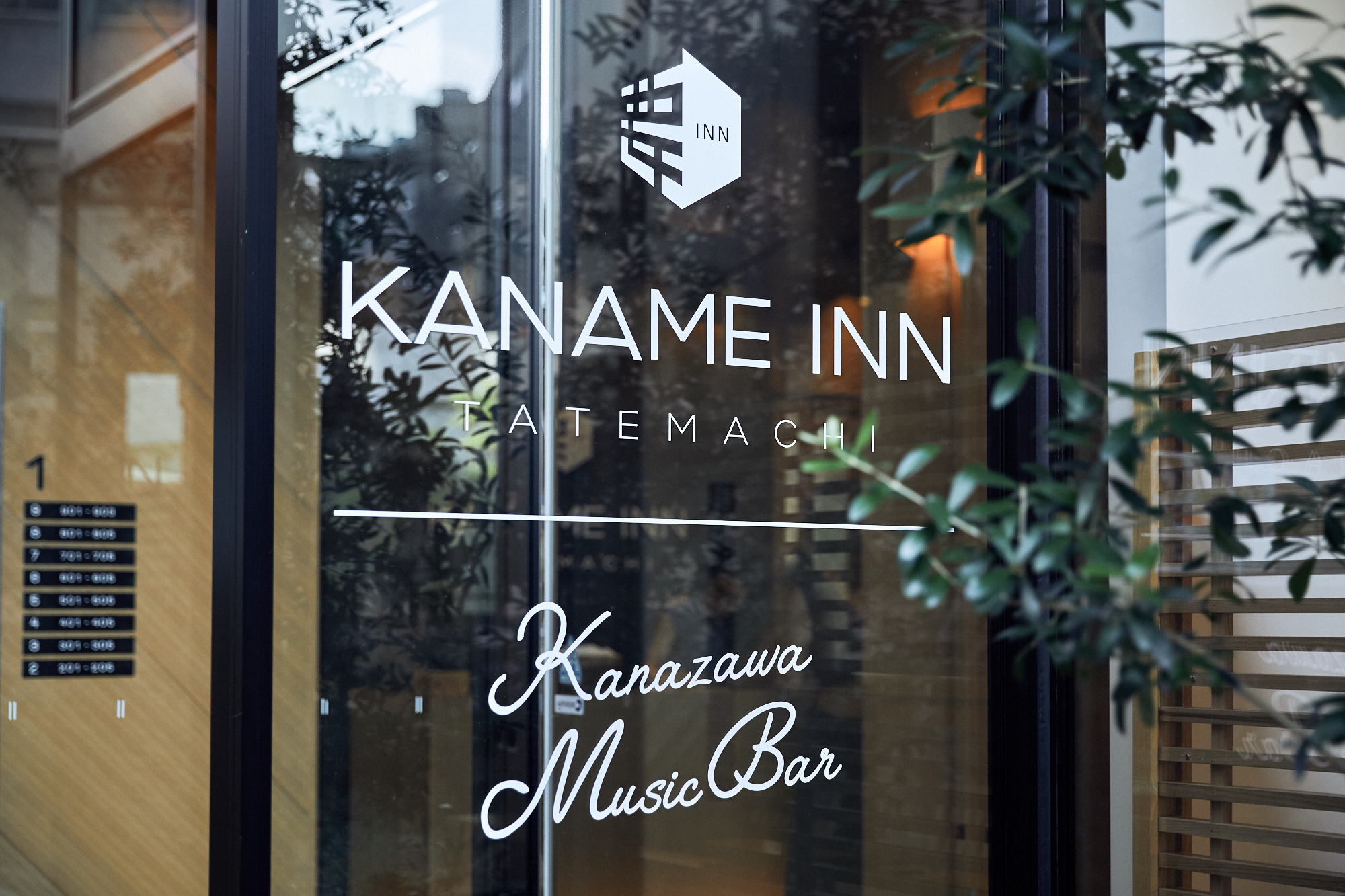 Opening hours: 6:00 p.m. – midnight, Friday & Saturday
---
One Final Mention: Go Go Curry
Go Go Curry is probably one of the most well-known curry restaurants. They have 7 branches in New York and 76 in Japan.
In Japanese culture, one must train many years as a protege before becoming a "master" of their own work. It's how we've kept our traditions so long and so strong!
However, the owner of Go Go Curry reportedly only trained for two months as a part time worker before opening up his own restaurant in Tokyo in 2004. Because of this, many people argue whether Go Go Curry is "real" Kanazawa curry or not.
I'll leave that one up to you!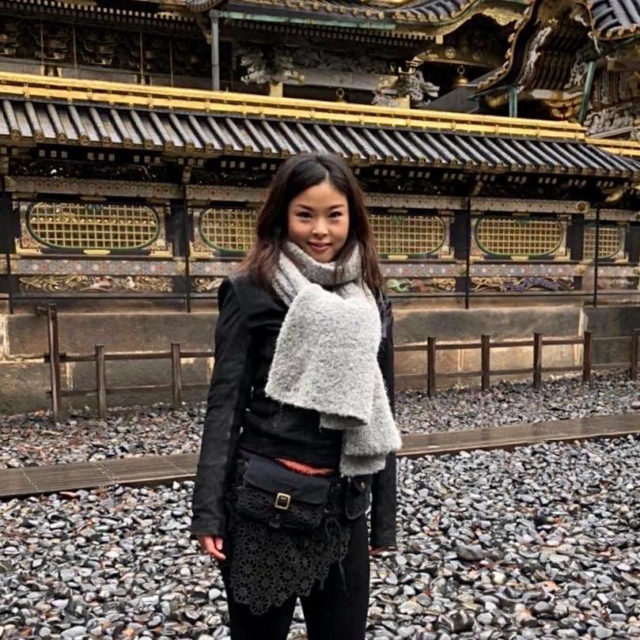 Ayumi
Ayumi was born and raised in Kanazawa. She's a concierge at Kaname Inn Tatemachi and knows just the right restaurants to recommend for every budget. Her favorite part of Kanazawa is definitely the food!