The 3 Geisha Districts of Kanazawa
26.07.2019
Many a tourist asks "Which way to the geisha district?"
To which I reply, "Which one? Kanazawa has three!"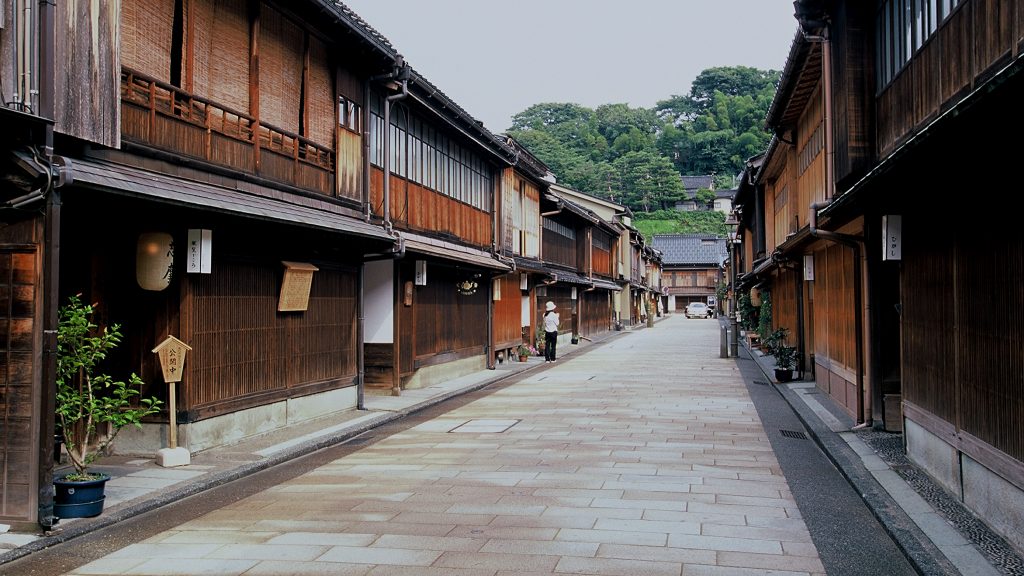 courtesy the City of Kanazawa
Of course, they most likely mean the most famous, Higashi Chaya. But the significantly smaller, yet equally charming Nisha Chaya and Kazue-machi districts are hidden gems of the castle town that few know.
Along these streets are many still-active tea houses open only in the evening and only to select clientele. Occasionally, the lucky visitor can spot a geisha walking to and from their work, or seeing clients off to their taxis.
(Thank you for not disturbing them. Instead, see if you can catch one of their venues open to the public!)
So, what can you expect as you visit all three?
1. Nishi Chaya Gai, One Sweet Street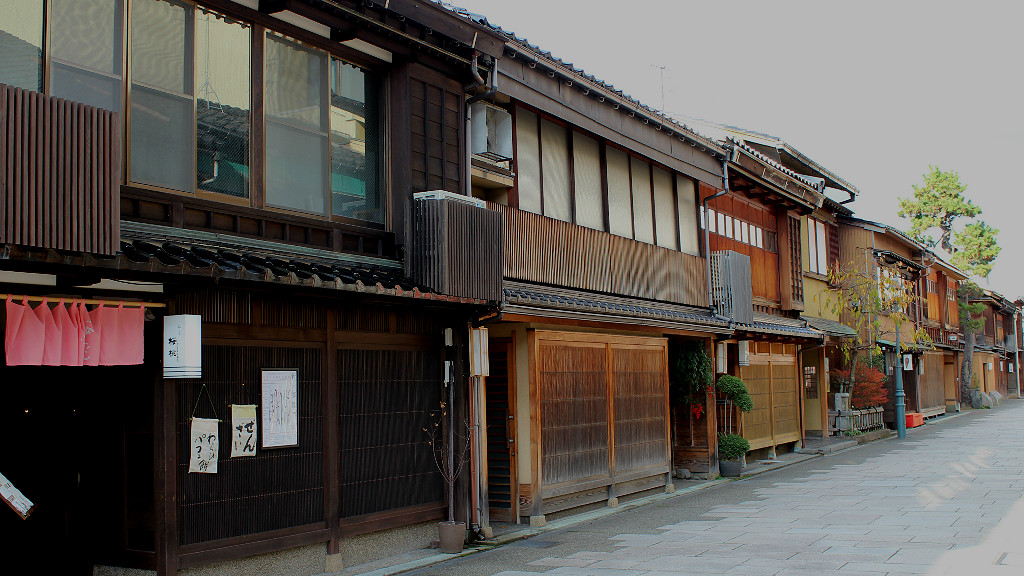 Kanazawa survived the Second World War without a scratch. This means the city has retained the layout of the roads and the Edo period architecture that defined the look of feudal Japan. Kanazawa's mysterious tea districts (read: entertainment districts of geisha's tea houses) rank among the nation's most photographed areas for just that reason.
Do you want to enjoy such settings yet avoid the more tourist-crowded areas? Nishi Chaya Gai is the recommended destination. Though only a single road, this geisha district has maintained its charm.
"West Geisha District"
During the day, chocolate and sweet nut and bean shops, a casual cafe, and a wine bar occupy the street. The staff of each are open and friendly, and the top of the sweet shops offer a place to sit with a treat and a view of the street.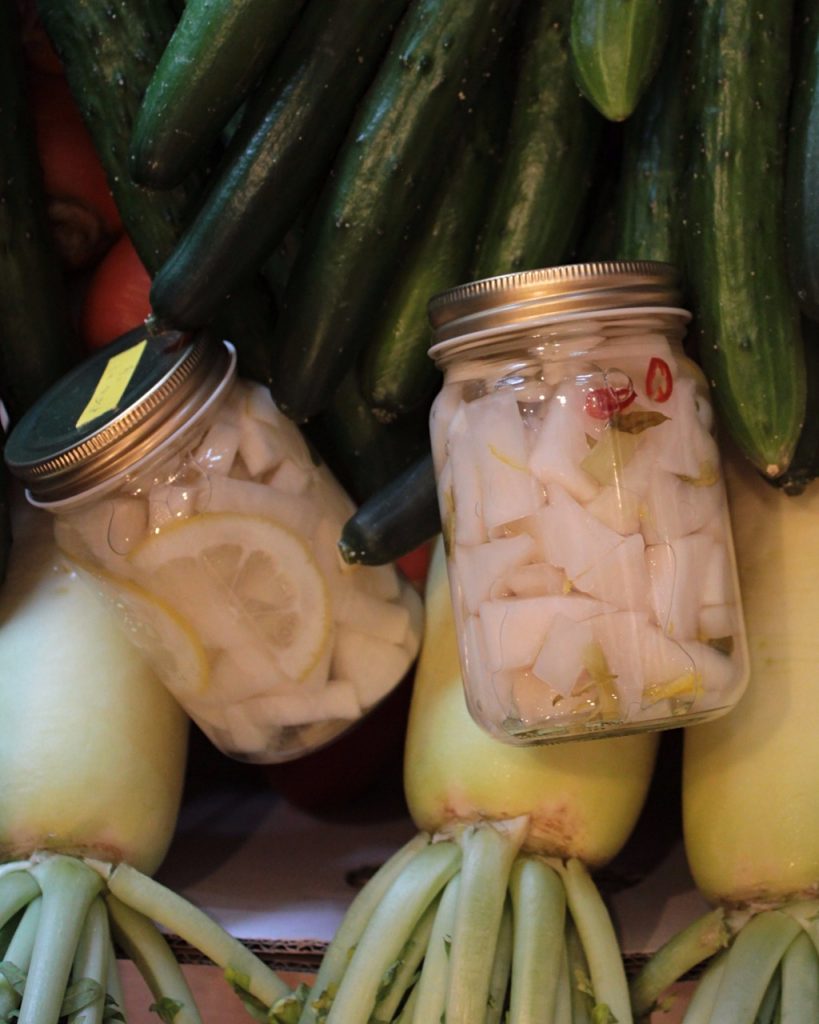 Around the corner, "Kanazawa no Pickles" sells jars of pickled regional veggies in a variety of flavors: soy sauce, vinegar, mustard, mint, etc. Jam lovers will find a treasured jar of something sweet here, too.
Rakugan, the Kaga Region's Dry Sweet of Choice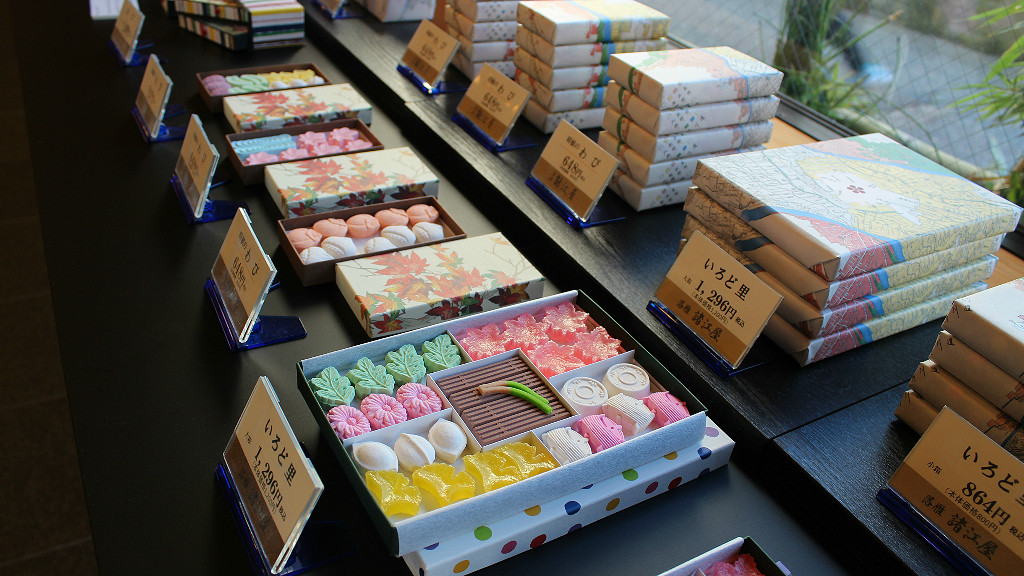 The first shop in the street proper is a dried sweets shop, Moroe-ya Rakugan.
Rakugan comes molded into seasonal shapes and is perfect with hot tea or coffee. Unlike wasanbon, the similarly molded sugar cakes of central Japan, rakugan incorporates rice flour, making the latter a softer, smoother, melt-in-your-mouth treat. Beloved for their long shelf-life in the winter months, rakugan make beautiful and delicious omiyage, "food souvenirs."
Visitors can enjoy a sampling of rakugan or the soft sweet, wagashi, with matcha tea in a cafe in the back of the shop, overlooking a small garden. You can even cook your own mochi rice cakes should you opt for a sweet soup of red bean or white sesame.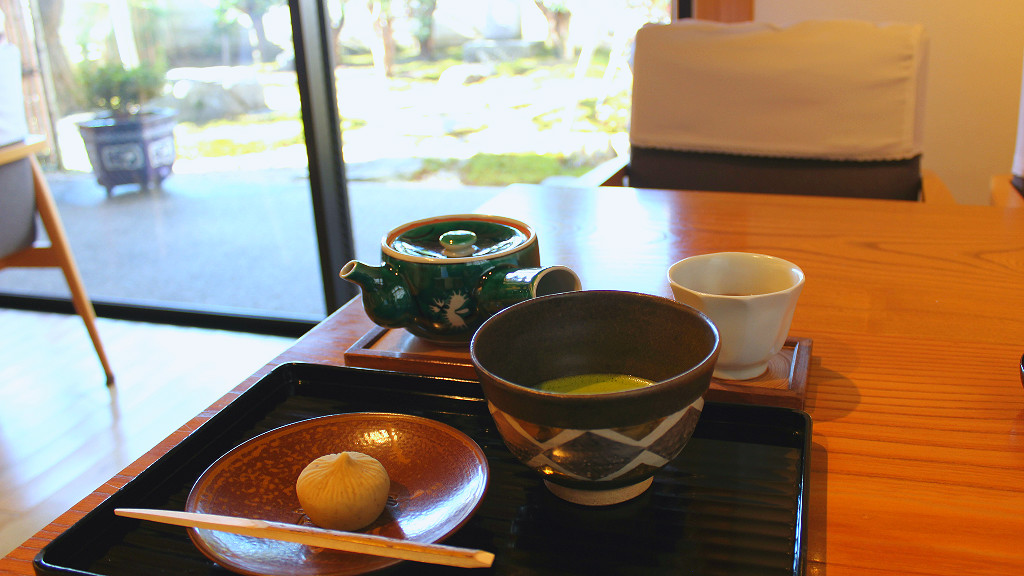 The Dolls Museum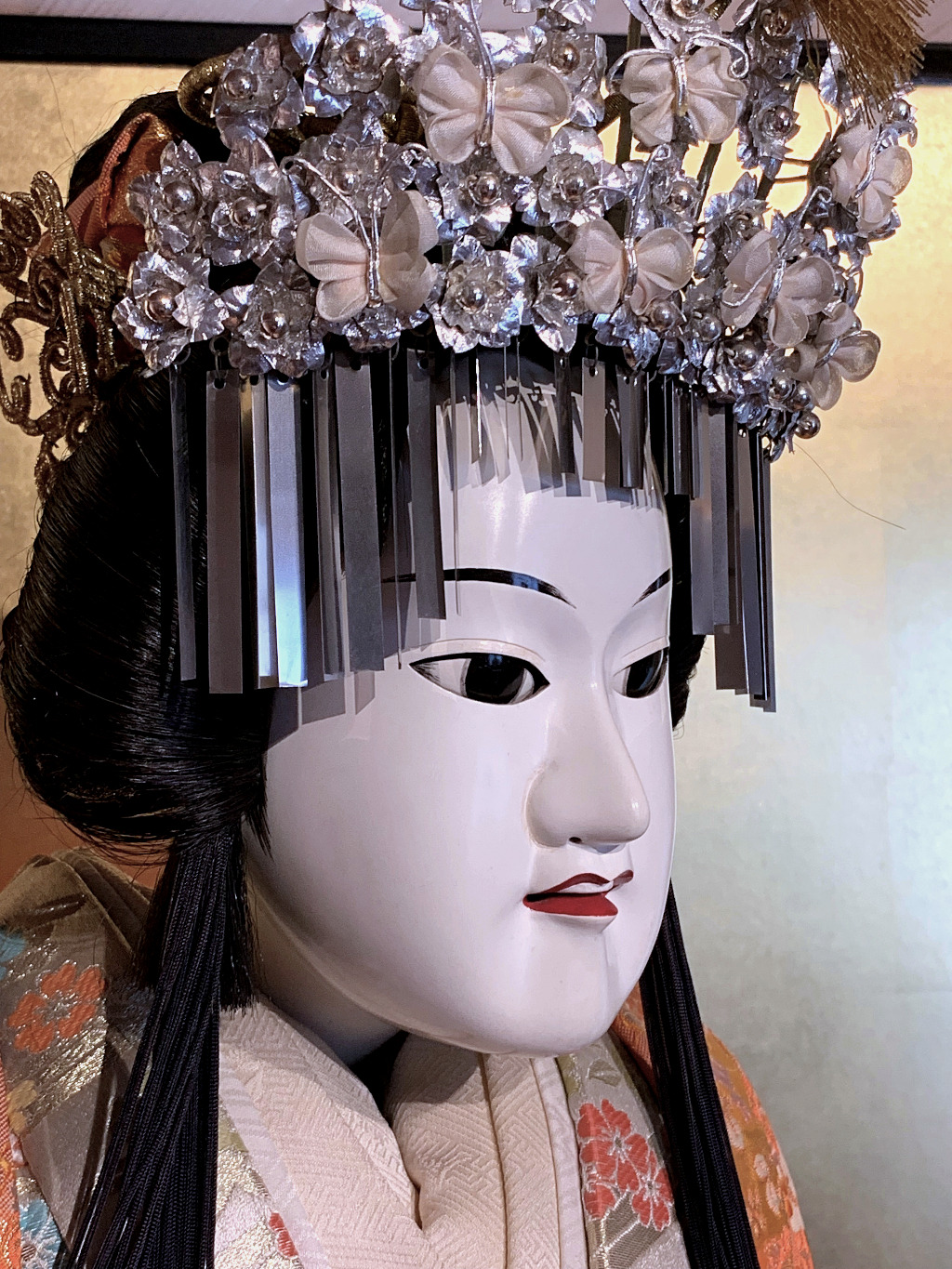 The district's newest addition is the Dolls Museum, a geisha tea house turned museum for an extensive collection of Japanese dolls. The various rooms feature dolls of all types and ages. In one room, a large table shaped like Japan's three largest islands exhibits doll types by region.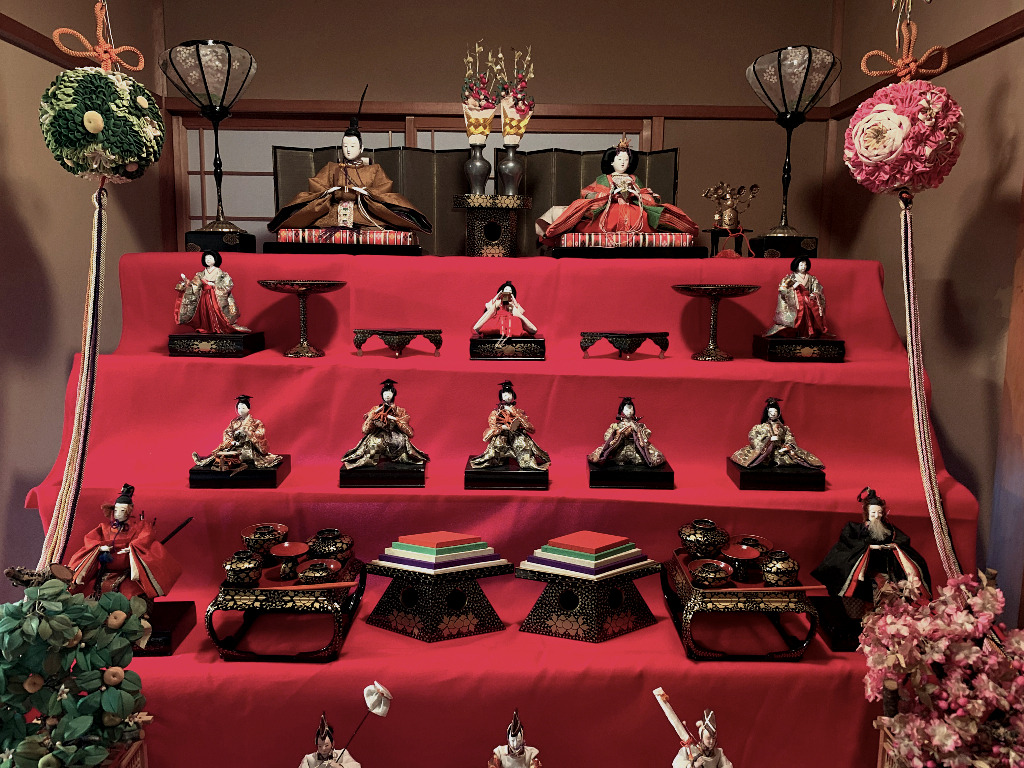 A Hina Matsuri display is usually seen in March for "Girl's Day," but at the Dolls Museum, this one stands indefinitely.
The museum is pricey at 800 yen per person, but the size of the collection, not to mention the beautiful tea house itself, makes the ticket worthwhile.
A Geisha's Museum and Music
At the street's opposite end is a free museum, the Nishi Chaya Shiryokan Museum, easily spotted by the lion dance masks in the front window.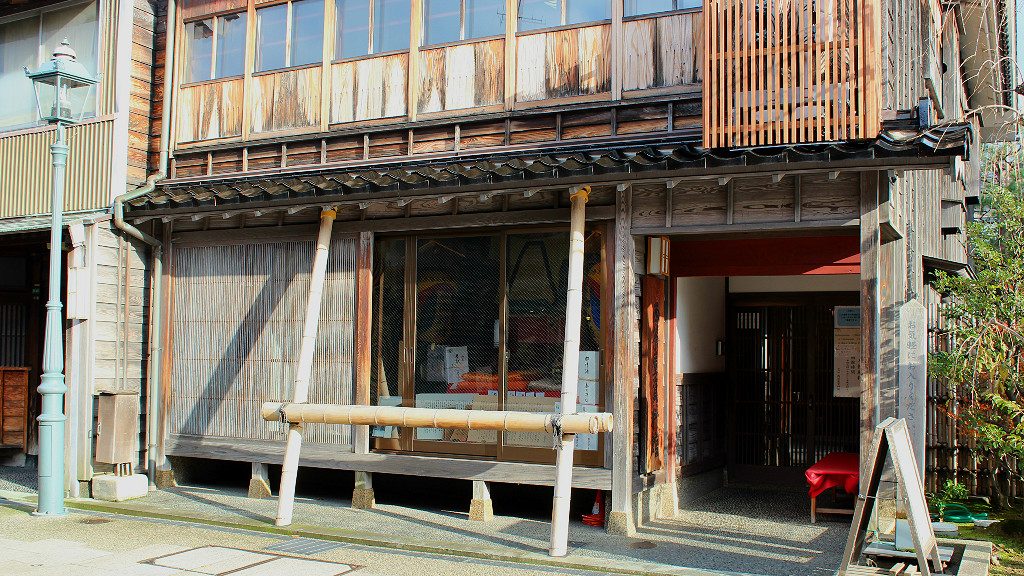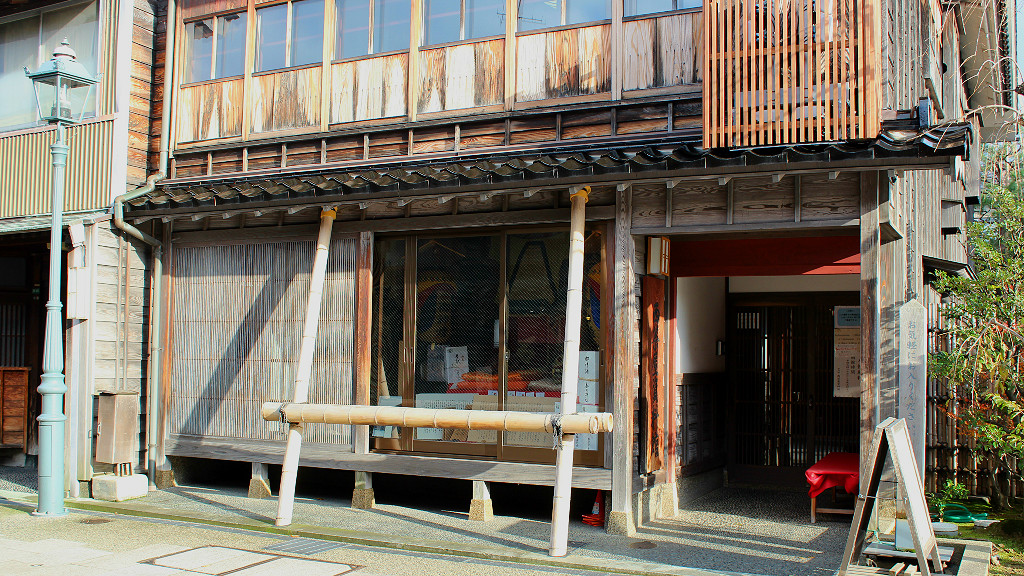 Its second floor showcases the specially decorated rooms geisha use to entertain guests: a bright, bengala-red dance room with an assortment of geisha instruments, and a traditional, intimately-small tea room.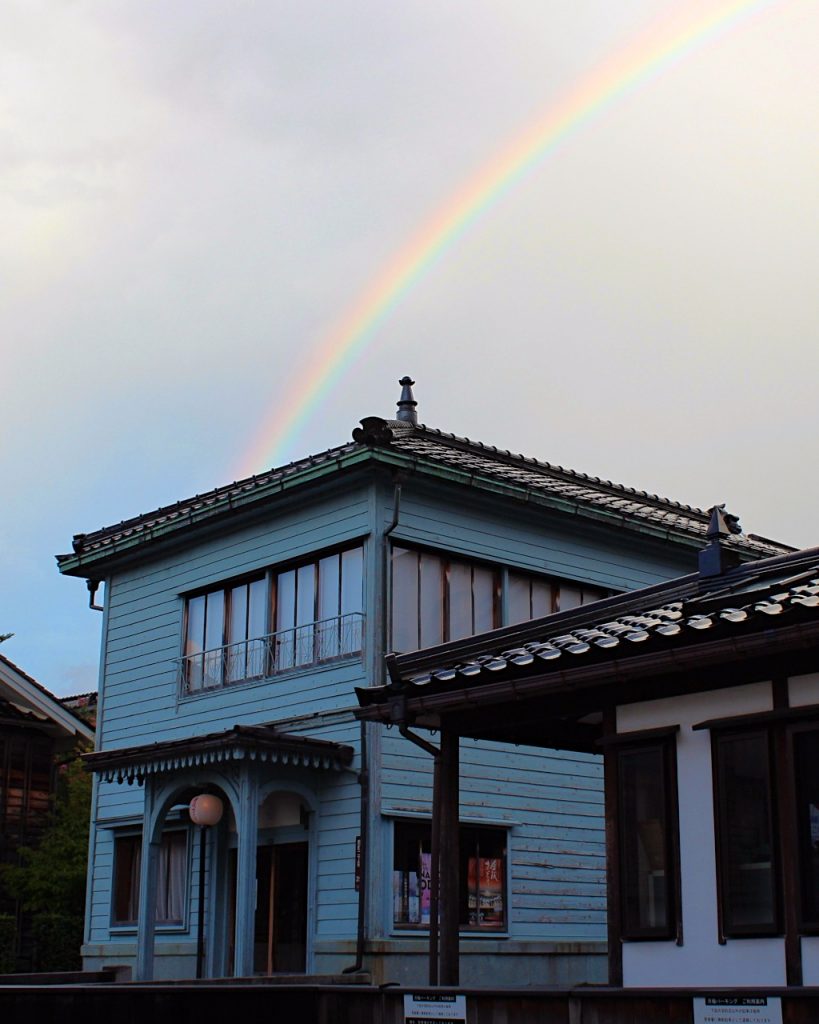 The powder blue European-style building next door is a geisha training hall, housing a music school for geisha. The sounds of taiko drums and shamisen strings often spill out onto the street.
---
Nishi Chaya Gai makes for a relaxing stopping point before or after the nearby Ninja Temple (250 m) or painting ceramics at the Kutani Kosen Kiln (350 m) just a few blocks away, or roaming the Samurai Residence District of Nagamachi (1 km).

Nishi Chaya Gai is 900 meters away from Kaname Inn Tatemachi and 150 meters from the nearest bus stop (広小路, Hirokoji).
2. Kazue-machi, the Puzzle Box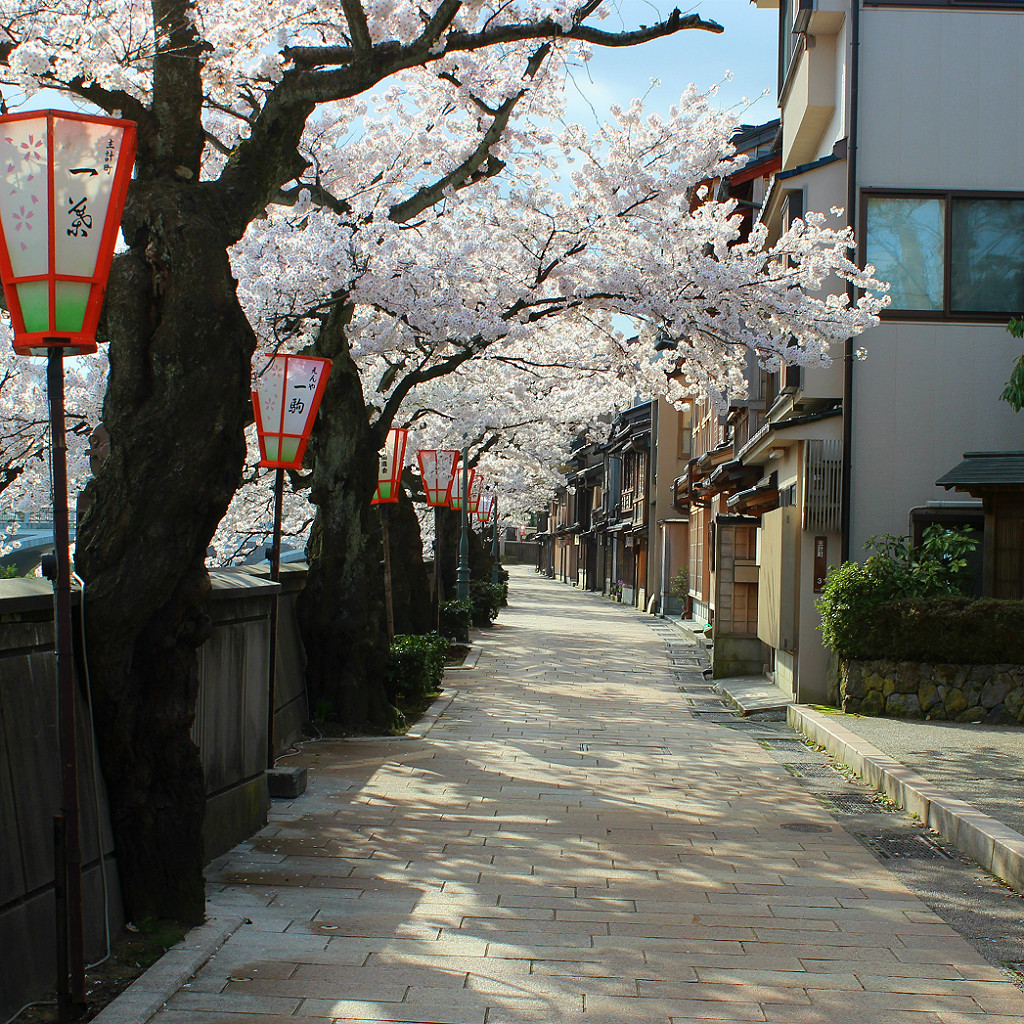 The most secretive of Kanazawa's three geisha districts in both its design and feeling of discretion is Kazue-machi, named for Todakazue, a samurai family of the Kaga region.
Though it is larger than Nishi Chaya, it is also relatively small, made of only about twenty households packed tightly between bars and restaurants, in a small labyrinth of alleyways. With a walk along the cobbled riverside street, it's no surprise that this district was the setting for forbidden romance in the 1978 novel Asanogawa Boshoku ("Asano River Dusk") by Hiroyuki Itsuki.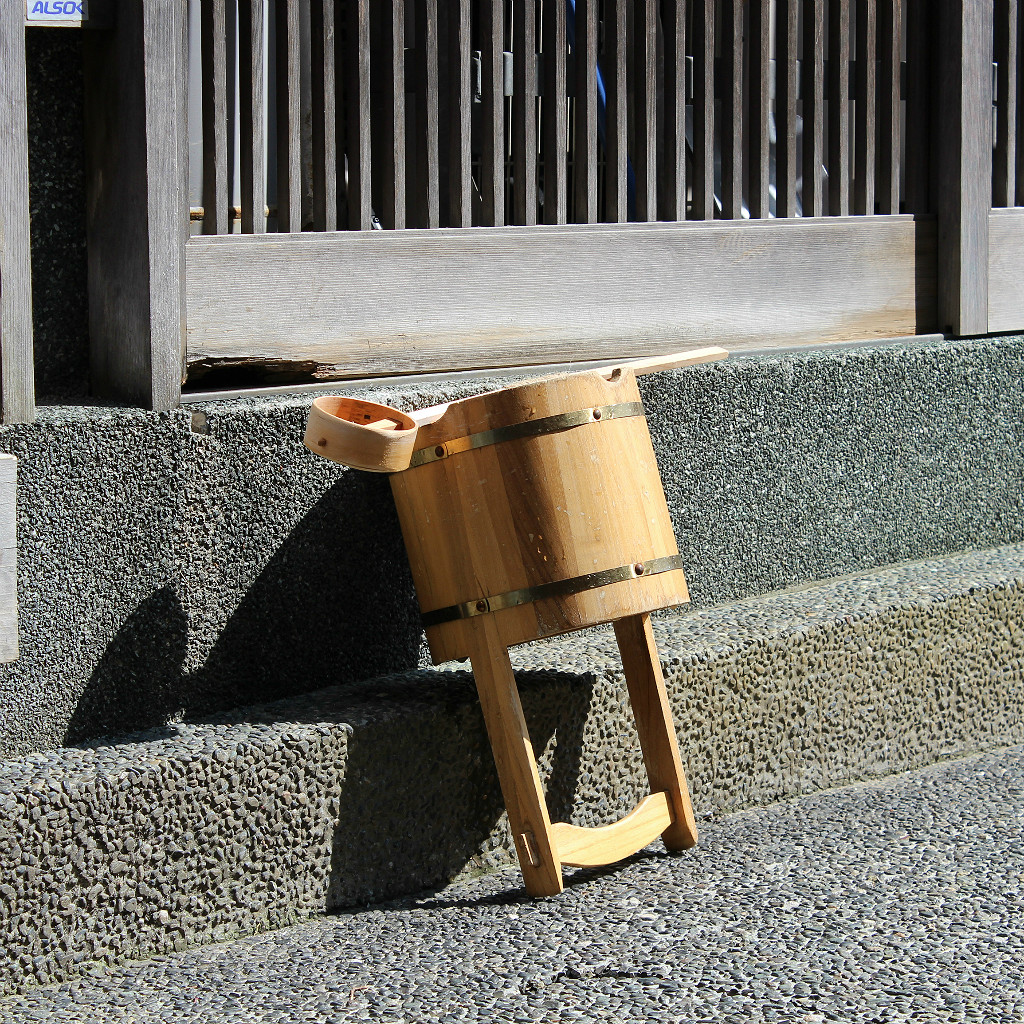 Fewer shops are available to the public here, though the atmosphere and architecture alone are worth a stroll. Along the riverside is Sushi Asanogawa, a fine dining sushi restaurant open to non-Japanese guests and with a lovely view of the river. Or make group reservations early at Mifuku, a unique hotpot experience only available from November to March each year.
Hidden Stairs of Darkness and Light
With its rocky hills and proximity to the mountains, Kanazawa is known among the Japanese for its characteristic slopes and stairways that pepper the city. Two of the most notable are directly connected to the Kazue-machi geisha district: Akari-zaka, the "Lighted Slope," and Kuragari-zaka, the "Dark Slope."
Toward the east side, Akari-zaka is the easiest to find, and bathed in sunlight on a clear day. It's closest to the Hashibacho bus stop, and descending it feels like slipping into something mysterious and quiet, a neighborhood that sleeps even during the most bustling, sunny days.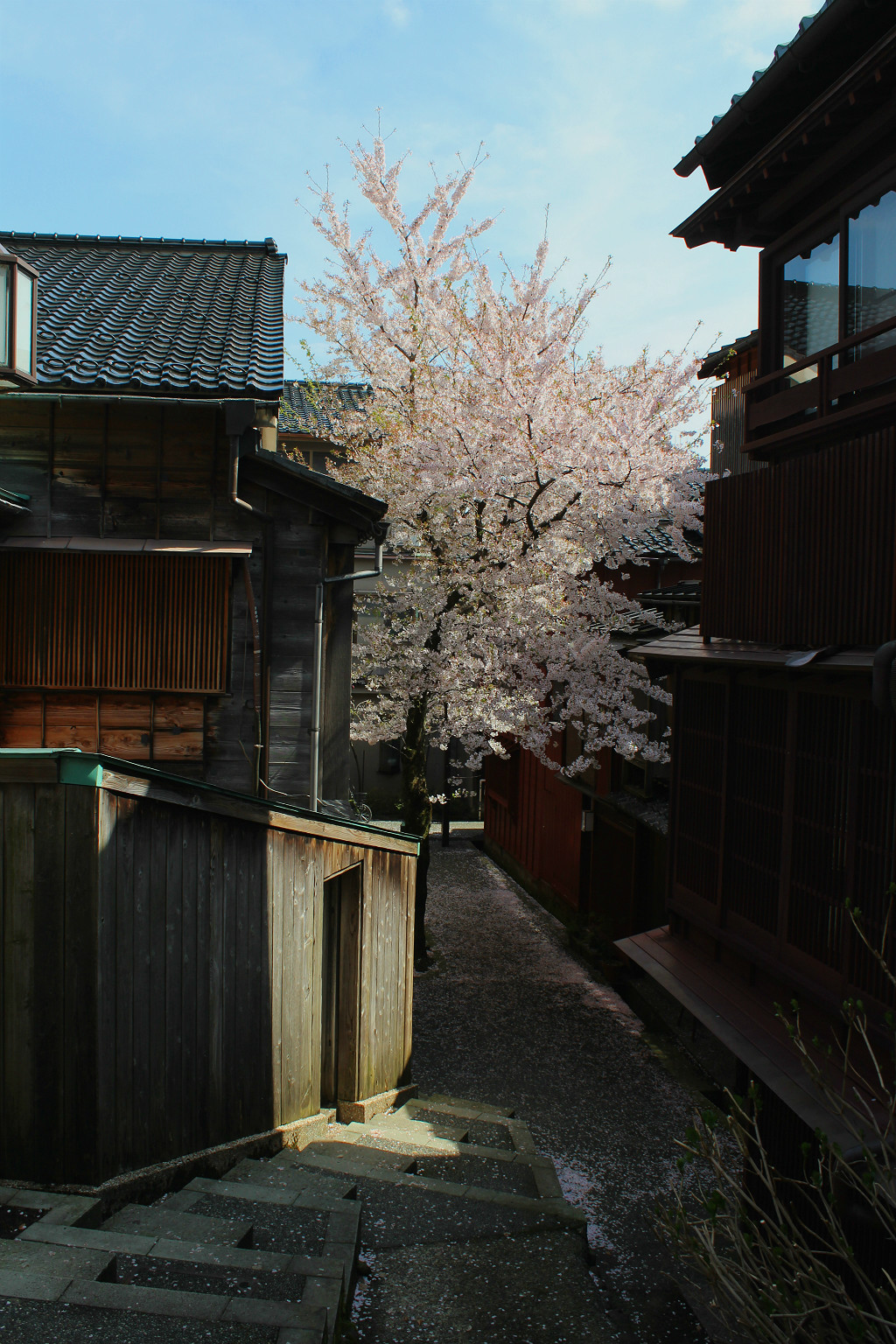 Hidden around the back side of Kubo-ichi Otsutsurugi-gu Shrine is Kuragari-zaka.
The stairs are blocked on all sides, receiving sun only around noon of the clearest days. Yet at the bottom grows a lone sakura tree in front of the geisha's practice center. Just to the side, you'll find a door of wooden rabbit silhouettes. This is the private gallery and shop of a late modern woodblock artist who depicted Kanazawa and Kyoto in striking, vivid colors.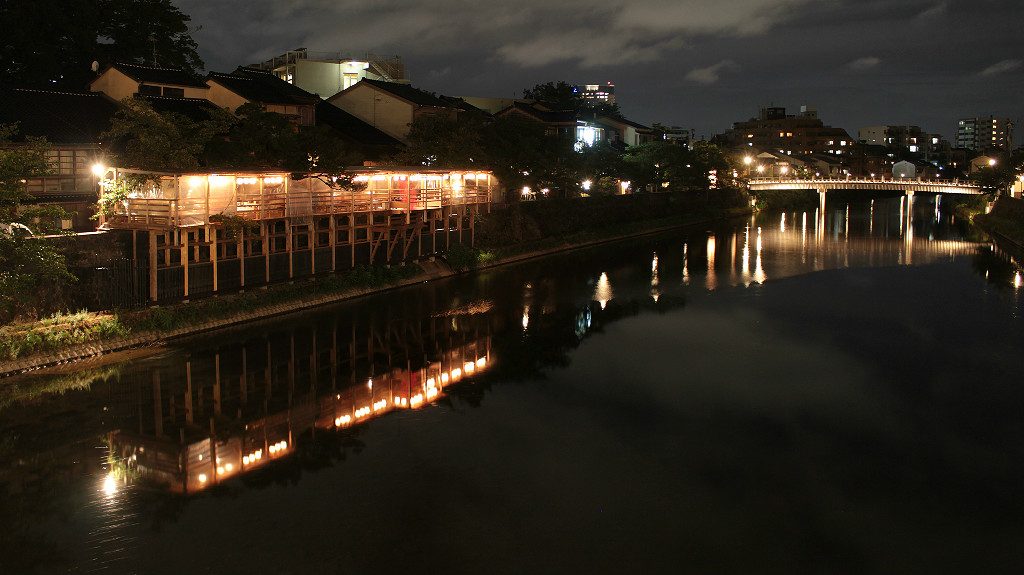 Kazue-machi expands its riverwalk during the Obon festival in August.
---
Kazue-machi is a photogenic spot between Kanazawa Castle and Higashi Chaya. It's close to the residence of Kurando Terashima, the banished samurai (400 m), and the Morihachi Confectionery Molds Museum. It's also directly diagonal to Higashi Chaya (200 m).

Kazue-machi is just over 2 kilometers away from Kaname Inn Tatemachi and a few feet away from the nearest bus stop (橋場町, Hashibacho).
3. Higashi Chaya Gai, the Big One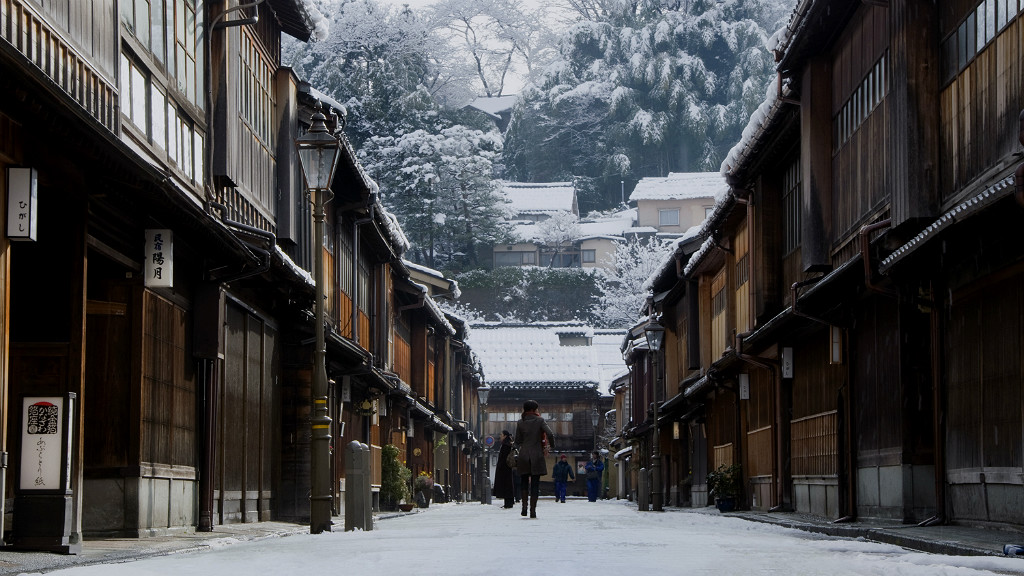 courtesy the City of Kanazawa
This is what you came for.
The geisha district of Higashi Chaya consists of a main street of the most famous tea houses in Kanazawa, surrounded by several neighborhoods of craftsmen, artists, and cafes. Often called Kanazawa's "Old Town," the stately wooden townhouses and cobbled streets are designed with for the merchant classes and the descendants of samurai. (Contrast with Takayama's "Old Town," built by and for the peasantry.)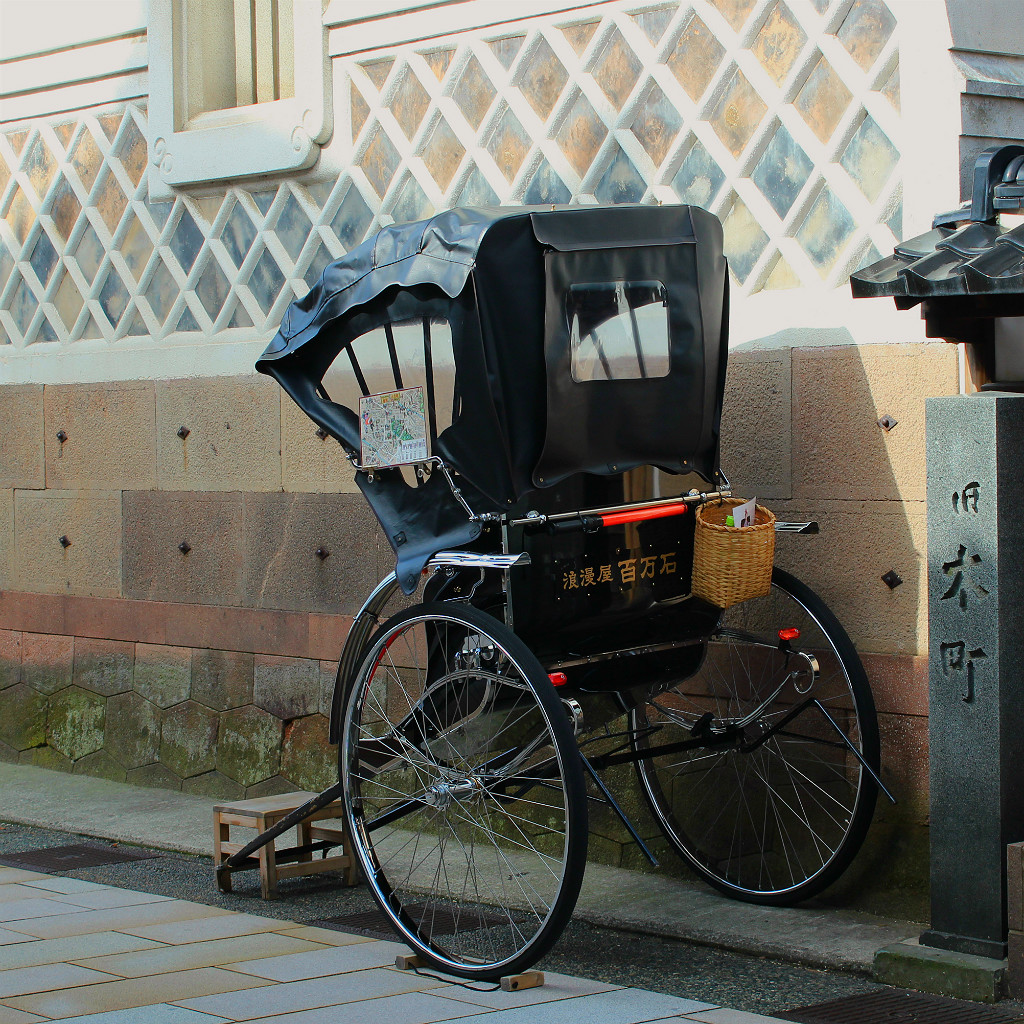 "East Geisha District"
Higashi Chaya and Nishi Chaya opened together as east and west entertainment districts in the early Meiji Era under the local government. Originally, activity and movement were tightly regulated, with the districts being sealed off areas of the city.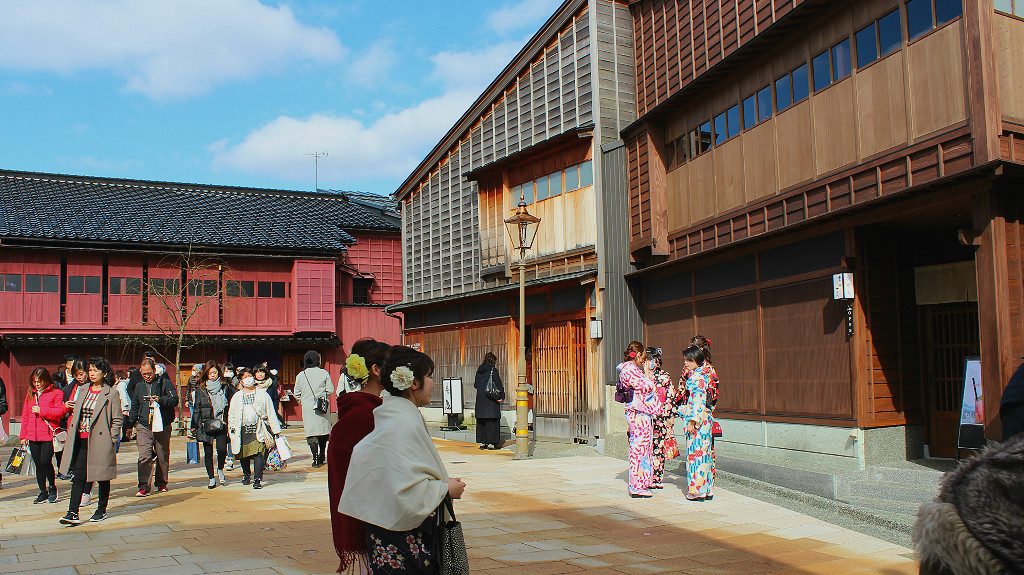 About two-thirds of the 140 buildings that make Higashi Chaya are protected. The most prominent are Kaikaro and Shima tea houses. Kaikaro features a tea room floored with gold-woven tatami mats and seasonal geisha shows in English. Both provide tours of pristine geisha entertainment houses, as well as matcha tea and sweets service.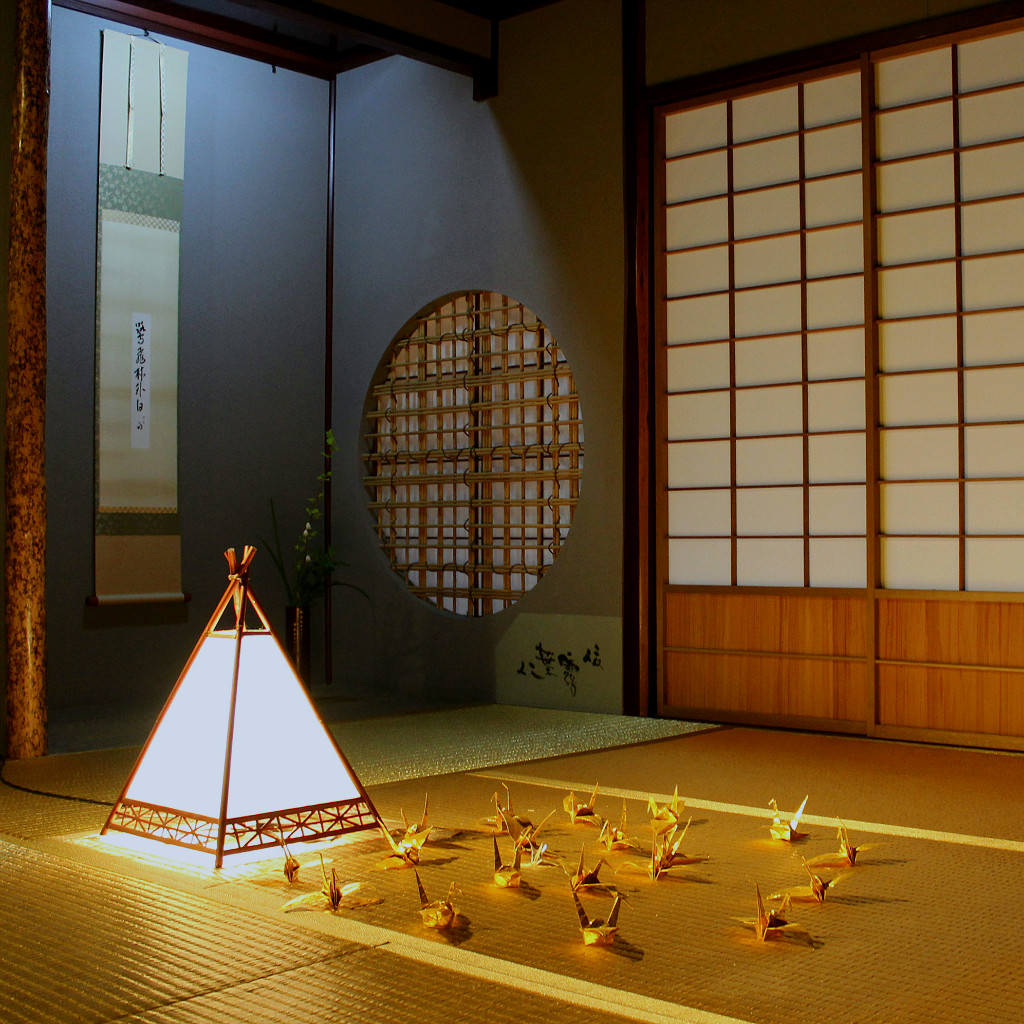 Higashi Chaya has a plethora of cafes and small restaurants, and signs with English are plentiful. I highly recommend Soba Buemon, just a few steps into a small alleyway from the main square. For traditional grilled fish and a wonderful sampling of sake rice wine from all around Ishikawa, Sake Bar Makoto is great for lunch or dinner.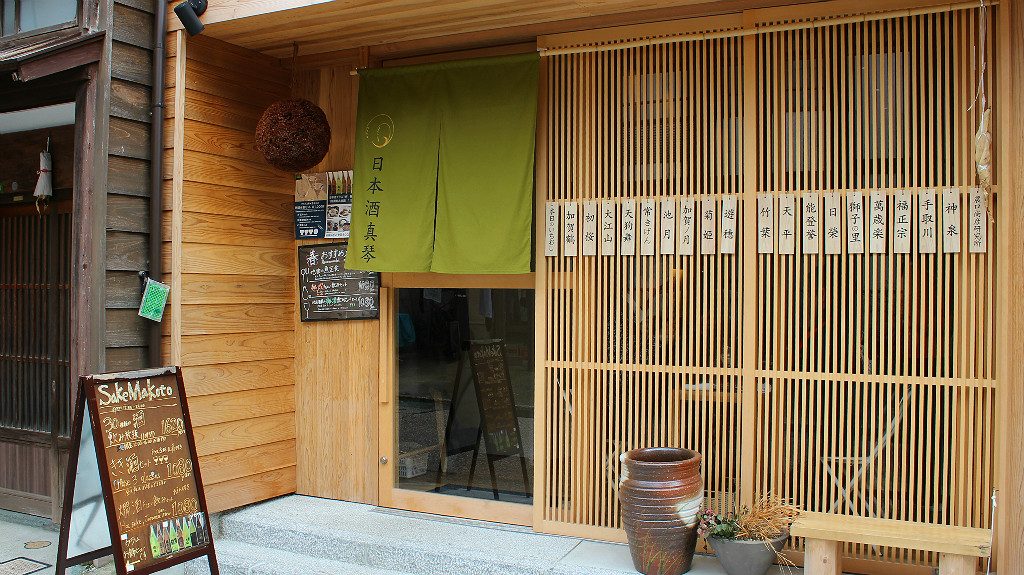 Ice cream lovers
shouldn't miss the shop 
Kanazawa Ice
along the main street, where they can try
ice cream that does not melt
, invented here in Kanazawa. Around the side of Higashi Chaya is a small
Yamato Soy Sauce & Miso
shop, where, among other wares, visitors can taste
salty-sweet soy sauce ice cream
.
Of course, it being a feature tourist spot of Kanazawa, there is no shortage of gold leaf ice cream…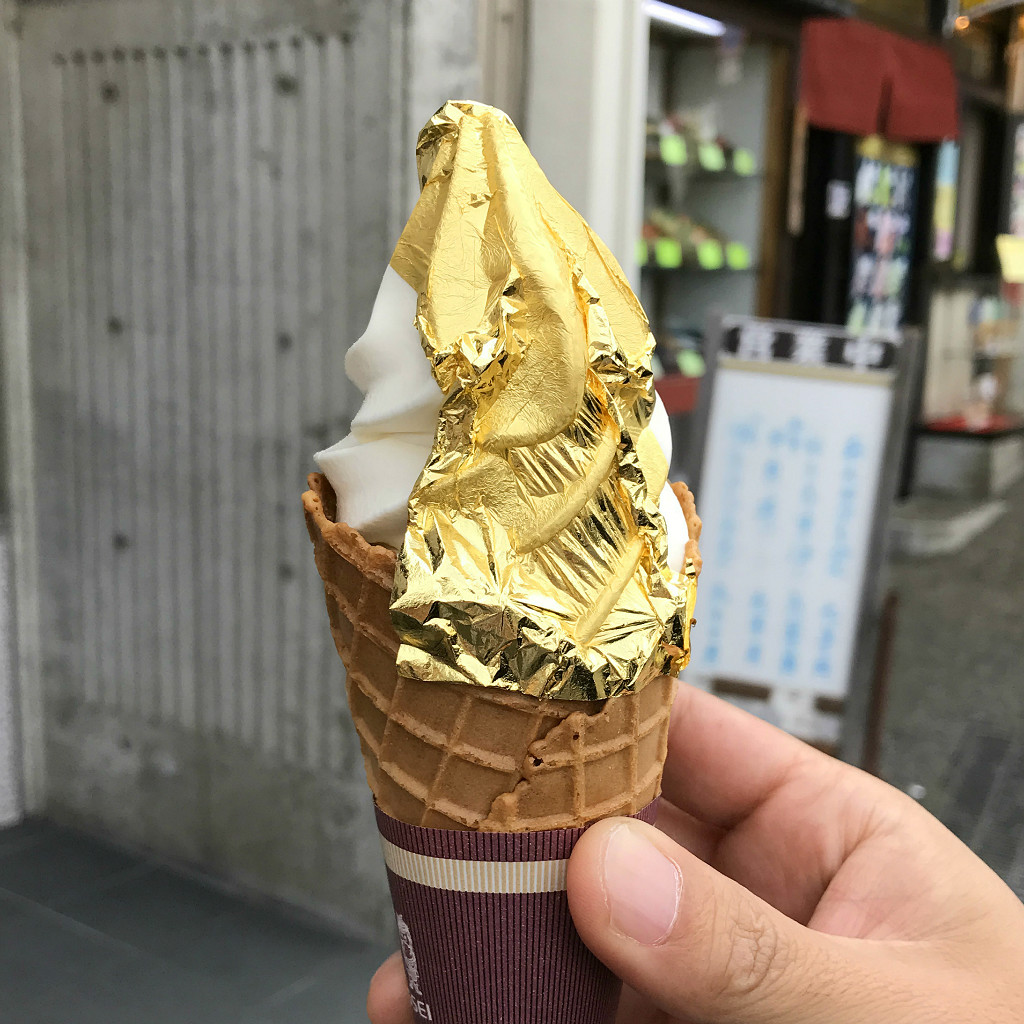 Higashi Chaya is also overflowing with shops featuring products made from gold leaf, one of Kanazawa's chief crafts. Don't neglect the alleyways away from the central street! A lot of these have small handmade craft shops and galleries, perfect for finding unique and interesting souvenirs.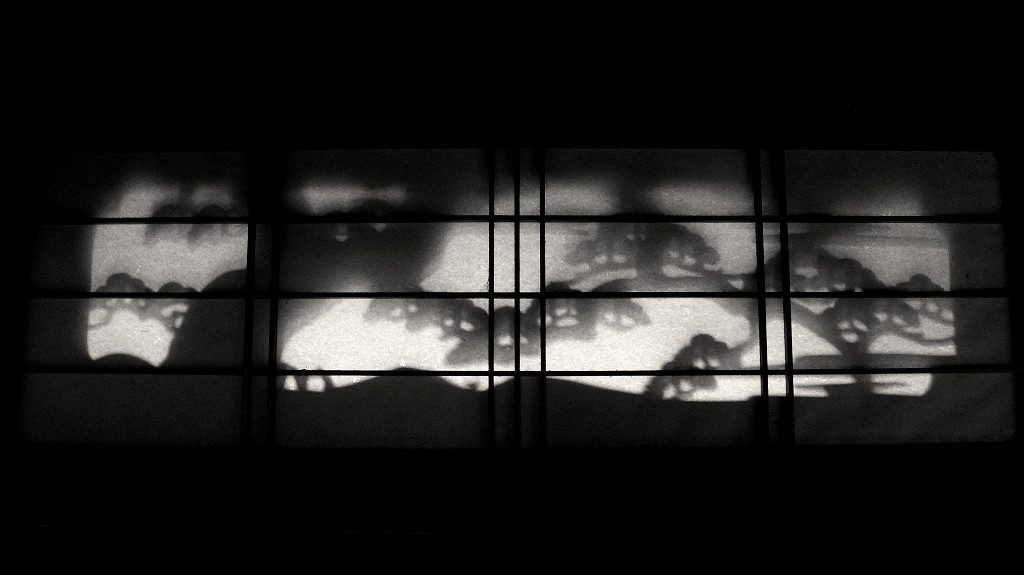 ---
Higashi Chaya Gai is very close to the Kanazawa Yasue Gold Leaf Museum (100 m) and the Utasu Shrine (200 m). It's also a short walk from Dining Bar Huni (550 m) further up the Asano River.

Higashi Chaya Gai is just over 2 kilometers away from Kaname Inn Tatemachi and a 200 meters from the nearest bus stop (橋場町, Hashibacho).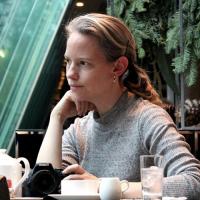 Rachel
Half a decade ago Rachel fell off a bus and then fell in love with this traditional-crafts and ice-cream-consuming capital of Japan. Editor and amateur photographer with a penchant for nature and history. Not actually fifty songbirds in a trench coat. (Former penname: Ryann)