Eating Kanazawa: Hiroshi's Favorite Udon & Soba
19.01.2019
— ARCHIVED —
This article is no longer being updated and may contain old or incorrect information. For the latest information on Kanazawa and recommendations for guests of Kaname Inn Tatemachi, please check our
IDEAS main page
.
Ramen isn't the only delicious noodle dish around, though I have recommendations for ramen if you need! But if you're in the mood for thick strands of udon or earthy buckwheat soba, here are my recommendations!
Buemon Otoyu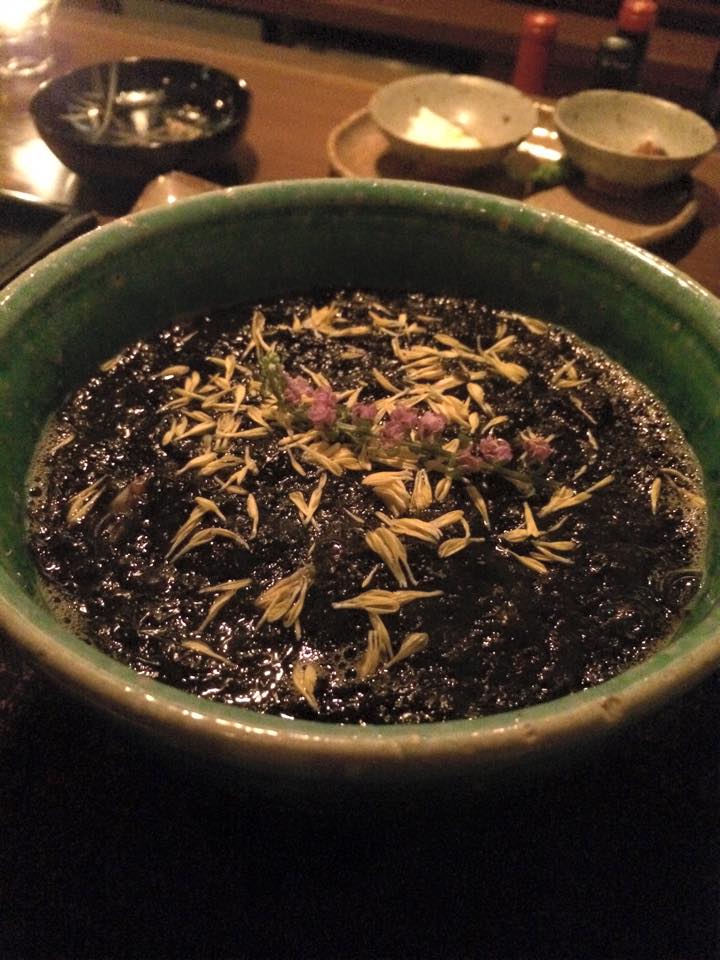 If you're headed to the Higashi Chaya district, you must lunch at Buemon. Their specialty is Kaga-bocha noodles, infused with the flavor of the region's famous roasted twig tea. Their tempura dish is is equally popular.
But my go-to is the Hanamaki soba. The surface of the soup is coated in black seaweed from the Noto Peninsula and garnished with pickled cherry blossoms. The flavor matches the dashi fish stock very well. I usually don't care for hot soba, as the texture can degrade quickly, but this dish is always an exception.
If you want some amazing cold soba, try the Shirayuki soba, with an egg yolk nestled in a bed of beaten egg whites. The flavor can be almost overwhelming, but delicious.
武右衛門・音ゆ
11:30 a.m. – 4:00 p.m. (lunch)
6:30 p.m. – 1:00 a.m. (dinner)
irregular holidays, check website (Japanese)
1-15-5 Higashiyama, Kanazawa-shi
076-251-7557
2.3 km from Kaname Inn Tatemachi (18 min. by bus or 10 min. by car)
---
Sanuki Udon Hironosuke
On the other side of the Asano River near the Morinosato neighborhood of southeastern Kanazawa is one of Kanazawa's most famous udon shops. There's no English assistance here, so be prepared or be adventurous with an "Osusume 'o kudasai!" to ask for the chef's recommendation.
Even most Japanese won't find this shop by advertisements, and since it's not downtown, few are likely to stumble on it exploring. Nevertheless, this shop finds it's way to most through word of mouth, and its reputation precedes it. It's also known for having a line, but as always with such places, it's worth the wait.
Inside, you'll be surrounded by a traditional Japanese noodle shop aesthetic. It feels like eating at a shop in a Japanese period film! The noodles are thick and chewy, the quintessential udon. While a bowl will certainly fill you up, it's also smooth and satisfying and a recommended meal if your stomach just needs something warm and comforting to settle down with if you've had a little too much fun the night before.
讃岐饂飩宏之輔
11:15 a.m. – 2:00 p.m.
closed Sunday, Monday & Friday
16-16 Tagami-machi, Kanazawa-shi
4.5 km from Kaname Inn Tatemachi (30 min. by bus or 12 min. by car)
---
Souan Soba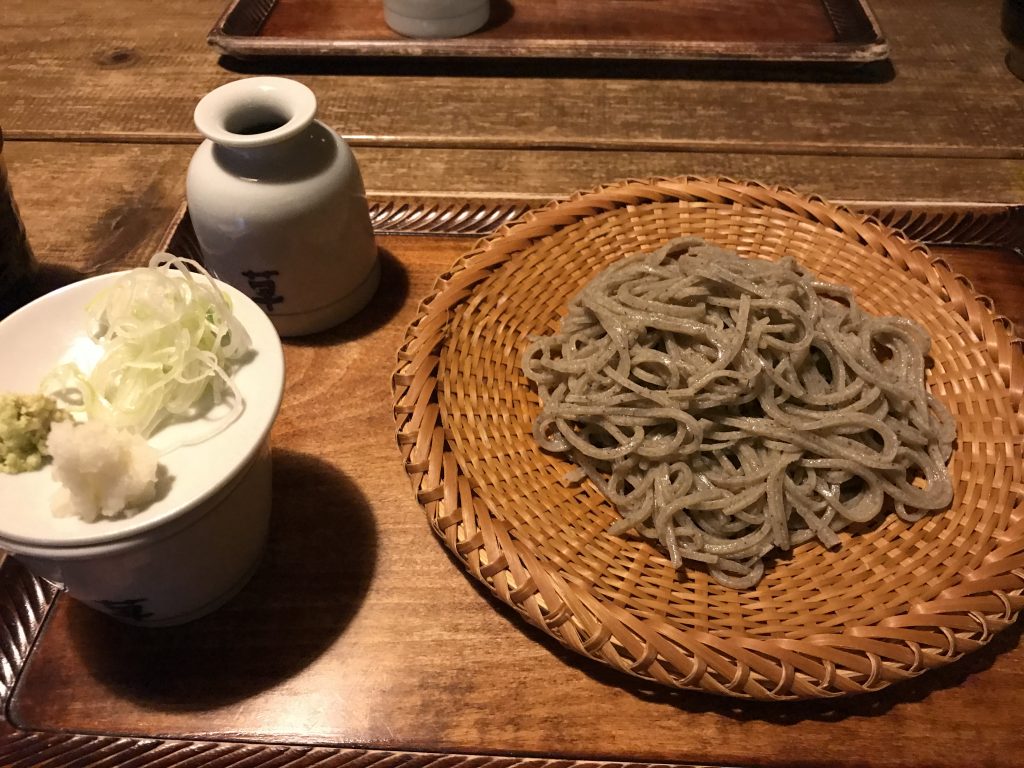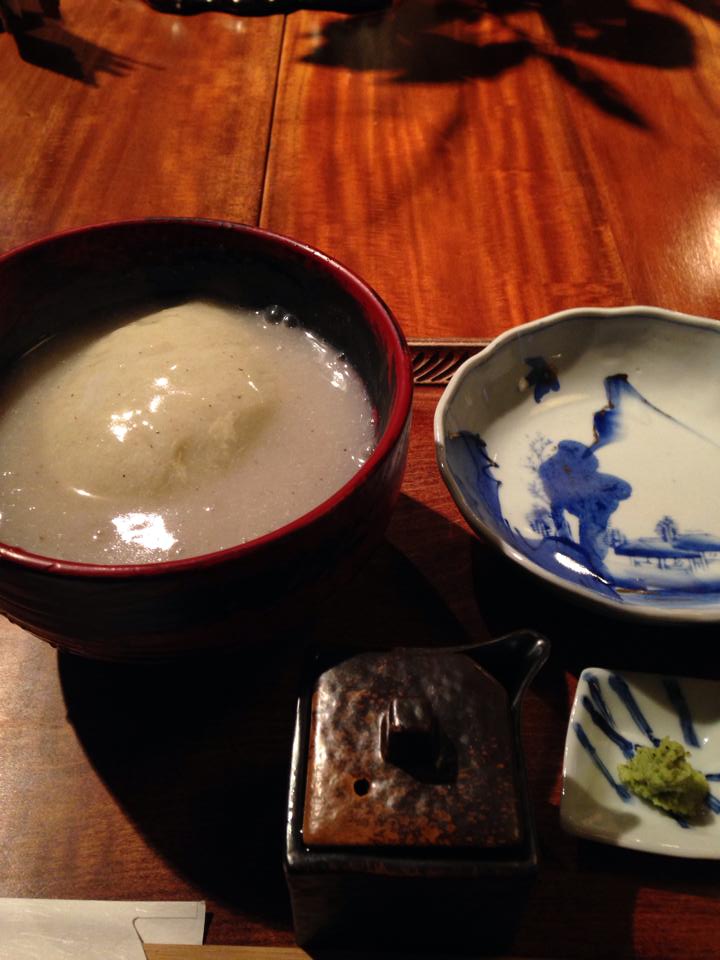 Getting to this restaurant takes wheels, but you won't regret the effort. Souan Soba inhabits a beautifully renovated machiya (old Japanese townhouse) just a kilometer away from Hakusan Hime Shrine. The latter is surrounded by nature and history, making the pair a nice one-two stop for a day trip south of Kanazawa. Plan ahead, though, as Souan doesn't accept reservations; skip the line and arrive before 11:30 a.m. for lunch.
I always get the Inakasoba ("country style soba"). The flavor and texture are the epitome of what soba should taste like! If you're with a group, order the Sobagaki (mashed soba powder with water)—it has a mochi-like texure—the Negimiso (green onion with miso paste) and Kamo-yaki (grilled duck) with soba, too. So, so nice.
草庵(そば)
11:30 a.m. – 4:00 p.m. (or until sold out)
closed Thursdays
Ro-32, Tsurugi-hiyoshi-machi, Hakusan
076-273-1090
15 km from Kaname Inn Tatemachi (approx. 30 min. by car)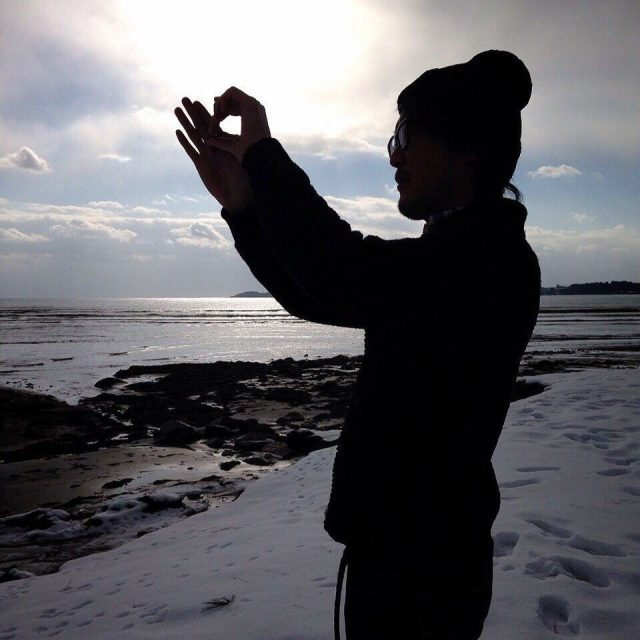 Hiroshi
A foodie who has explored all things edible in Kanazawa, from high-end sushi and ryokan multi-course dinners to casual meals and snack bars. His recommendations have been shared by friends and now even magazines ask for his opinions! Unofficially the best taster in the city. ;) Ask him anything!