Eating Kanazawa: Hiroshi's Favorite Udon & Soba
19.01.2019
Ramen isn't the only delicious noodle dish in town (though I have recommendations for ramen if you need!). If you're in the mood for thick strands of udon or earthy buckwheat soba, here are my recommendations!
Tamaya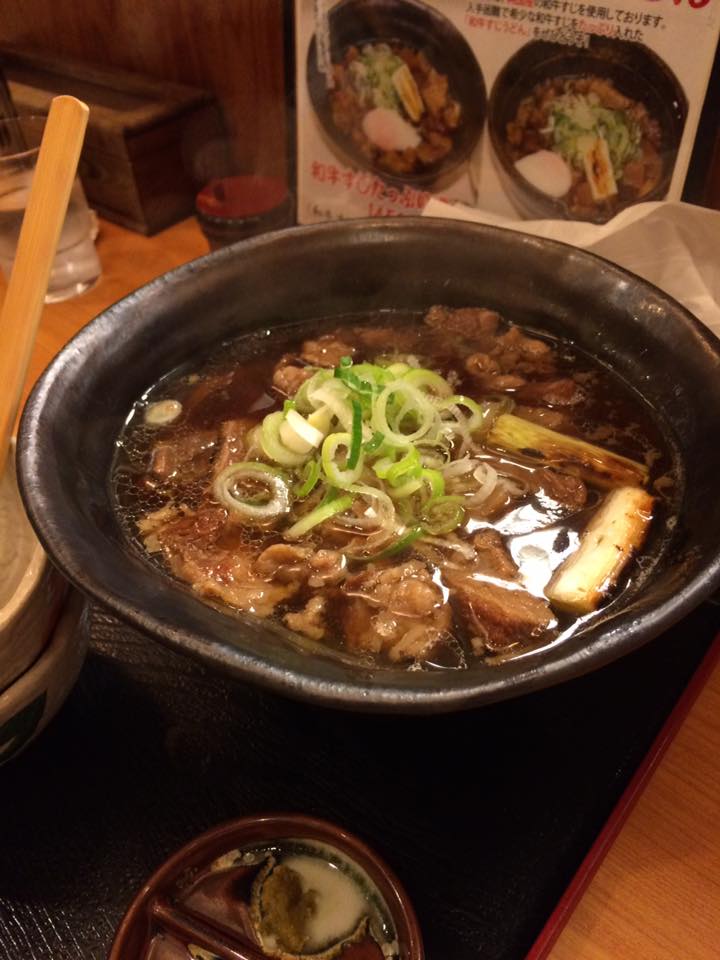 Sweet, umami and salty, Tamaya's udon is dangerously delicious. Their udon with beef sinew stew  is particularly addictive, and many of my Tokyo friends make a point to come here after a night of drinking in Kanazawa.
It's part of Japanese culture to have noodles as a last meal after an evening out. Being drunk makes us hungry. Is it weird? But you can see this culture reflected in the late hours of most ramen, soba, and udon shops. Tamaya opens really late at 10:00 p.m. (22:00) and stays open until 4:00 in the morning!
Long lines will form, mostly of Japanese businessmen, waiting to have the last dish of the day: a good indicator that such a restaurant is worth that wait.

牛すじうどん たま屋
10:00 p.m. – 4:00 a.m.
closed Thursdays
1-6-1 Katamachi, Kanazawa
076-263-2251
210 meters from Kaname Inn Tatemachi

---
Souan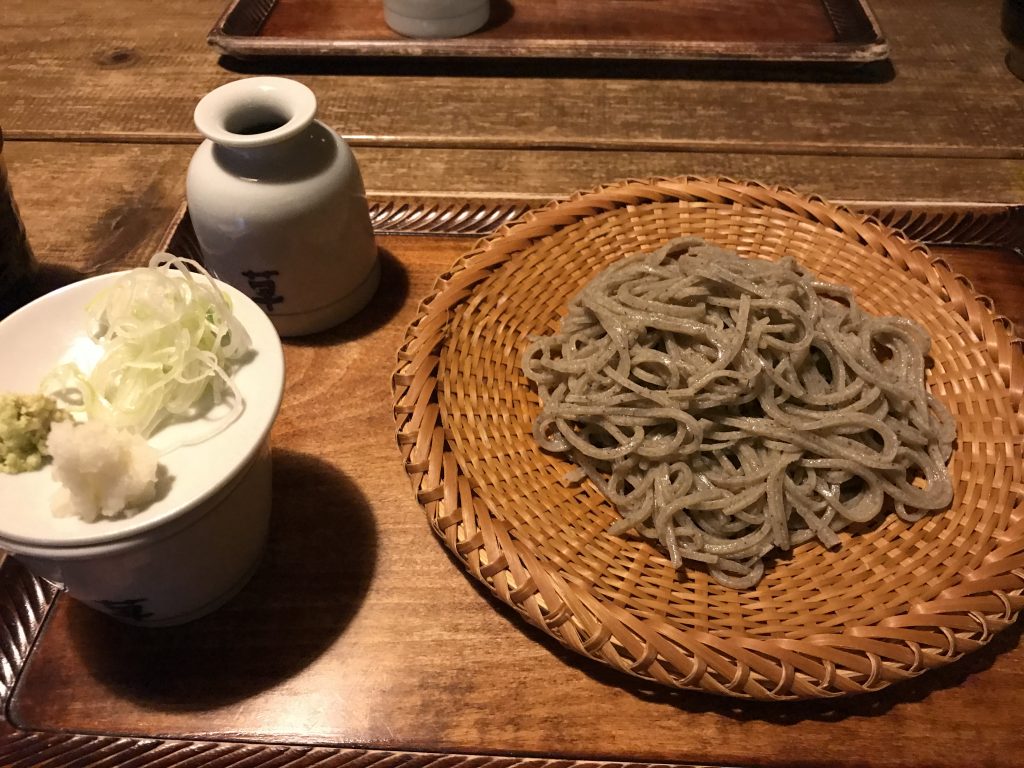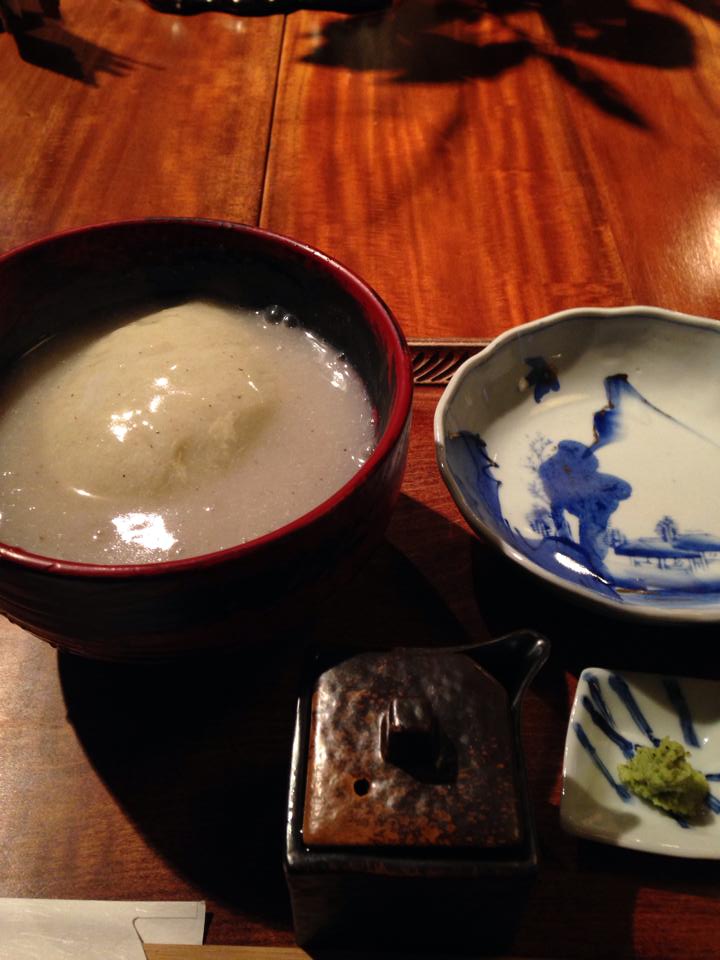 Getting to this restaurant takes wheels, but you won't regret the effort. Souan Soba inhabits a beautifully renovated machiya (old Japanese townhouse) just a kilometer away from Hakusan Hime Shrine. The latter is surrounded by nature and history, making the pair a nice one-two stop for a day trip south of Kanazawa. Plan ahead, though, as Souan doesn't accept reservations; skip the line and arrive before 11:30 a.m. for lunch.
I always get the Inakasoba ("country style soba"). The flavor and texture are the epitome of what soba should taste like! If you're with a group, order the Sobagaki (mashed soba powder with water)—it has a mochi-like texure—the Negimiso (green onion with miso paste) and Kamo-yaki (grilled duck) with soba, too. So, so nice.
草庵(そば)
11:30 a.m. – 4:00 p.m. (or until sold out)
closed Thursdays

Ro-32, Tsurugi-hiyoshi-machi, Hakusan
076-273-1090
15 km from Kaname Inn Tatemachi (approx. 30 min. by car)
---
Buemon Otoyu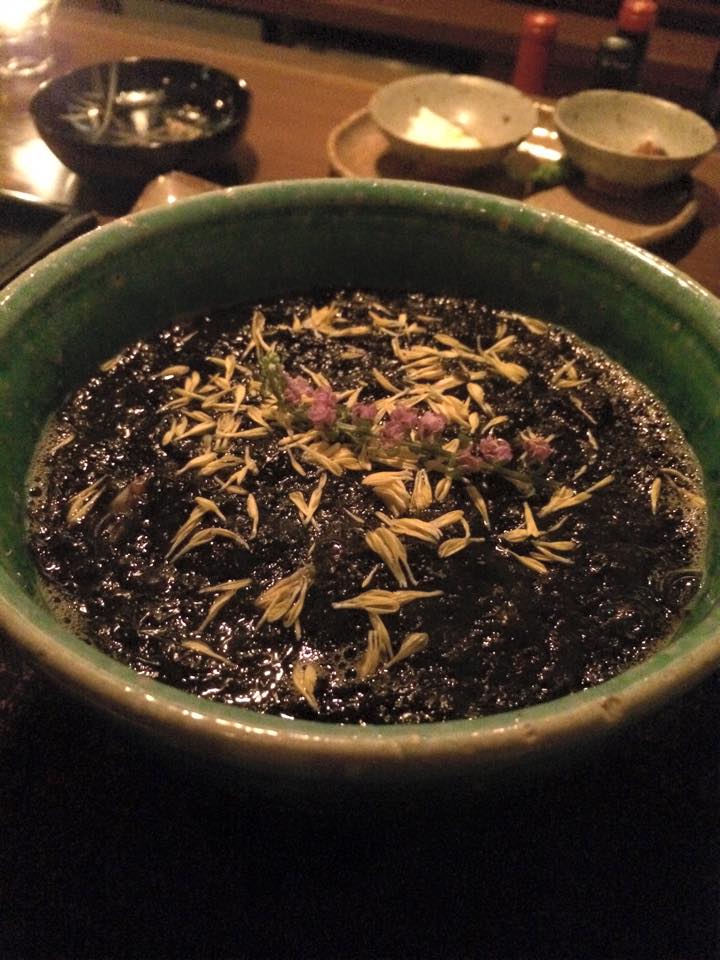 If you're headed to the Higashi Chaya district, you must lunch at Buemon. Their specialty is Kaga-bocha soba, infused with the flavor of the region's famous roasted twig tea. Their tempura soba is is equally popular.
But my go-to is the Hanamaki soba. The surface of the soup is coated in black seaweed from the Noto Peninsula and garnished with pickled cherry blossoms. The flavor matches the dashi fish stock very well. I usually don't care for hot soba, as the texture of the soba can degrade quickly, but this dish is always an exception.
If you want some amazing cold soba, try the Shirayuki soba, with an egg yolk nestled in a bed of beaten egg whites. The flavor can be almost overwhelming, but delicious.

武右衛門・音ゆ
11:30 a.m. – 4:00 p.m. (lunch)
6:30 p.m. – 1:00 a.m. (dinner)
irregular holidays, check website (Japanese)
1-15-5 Higashiyama, Kanazawa-shi
076-251-7557
2.3 km from Kaname Inn Tatemachi (18 min. by bus or 10 min. by car)

---
Bon appétit!
---
Notice concerning COVID-19: Information and services for the above sites may be temporarily suspended due to the coronavirus pandemic. Please check again close to the dates of your visit. Guests of Kaname Inn Tatemachi may also use our concierge service to make inquiries as necessary. Thank you for your understanding, and we eagerly look forward to your stay.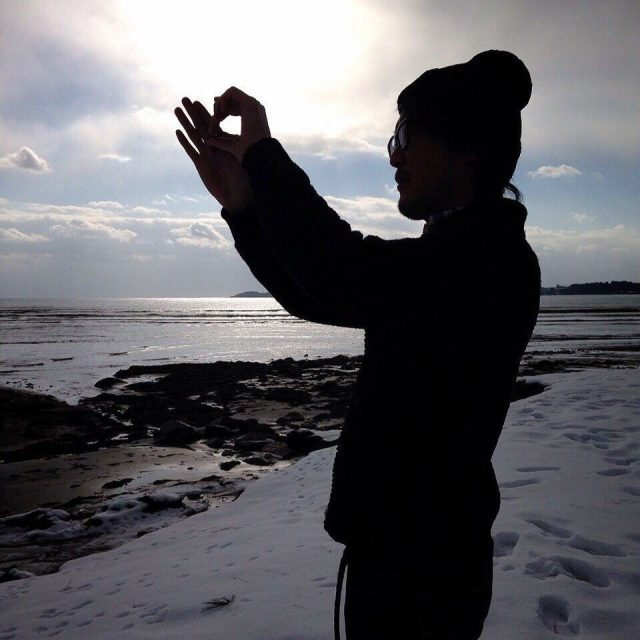 Hiroshi
A foodie who has explored all things edible in Kanazawa, from high-end sushi and ryokan multi-course dinners to casual meals and snack bars. His recommendations have been shared by friends and now even magazines ask for his opinions! Unofficially the best taster in the city. ;) Ask him anything!