Eating Kanazawa: Hiroshi's Favorite Ramen
29.12.2018
— ARCHIVED —
This article is no longer being updated and may contain old or incorrect information. For the latest information on Kanazawa and recommendations for guests of Kaname Inn Tatemachi, please check our
IDEAS main page
.
Whether you're a die-hard fan Japanese ramen or just curious about the variety of ramen out there, here are my recommendations!
Uguisu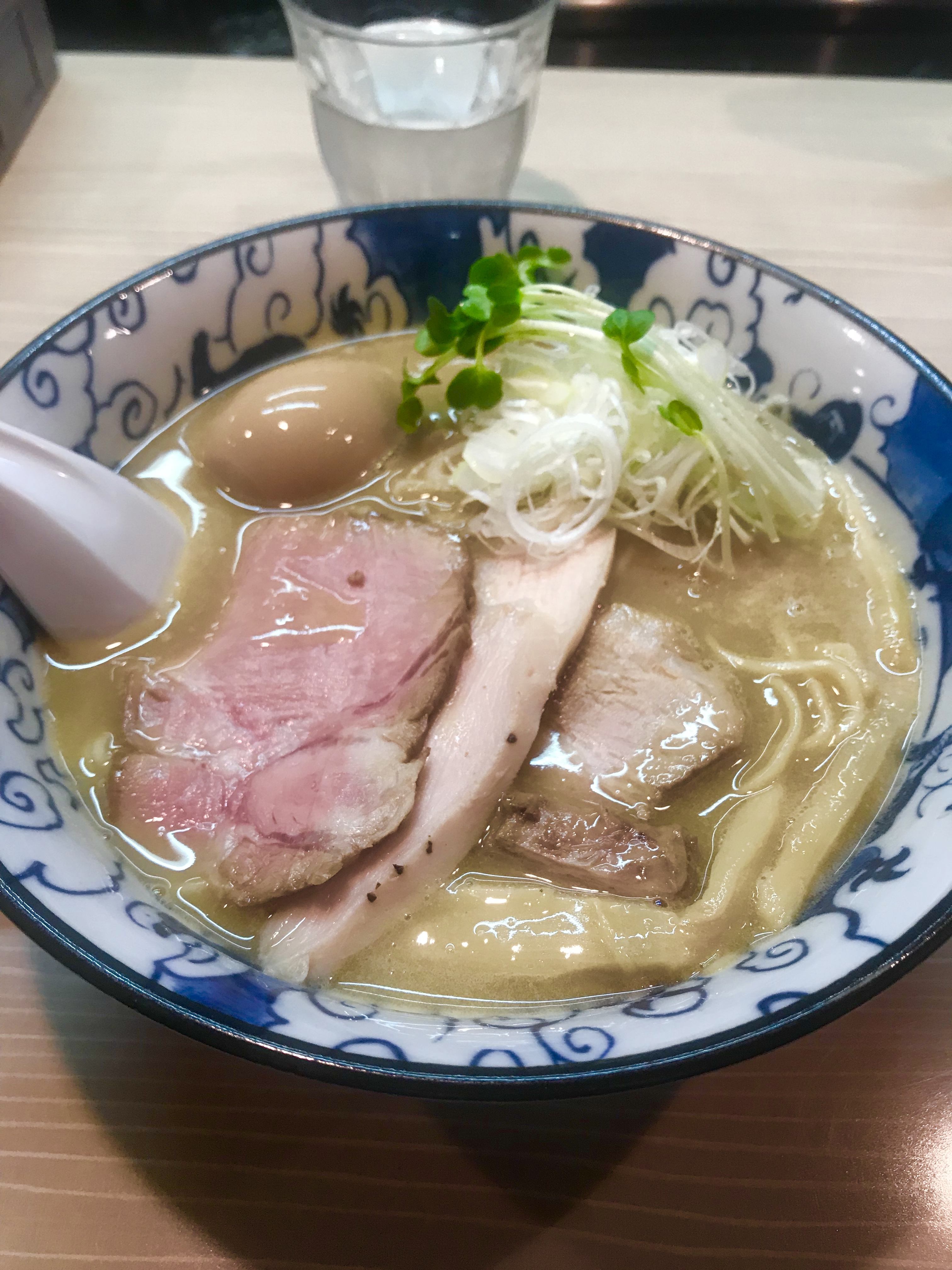 Just around the corner from the hotel, this shop's marriage of soup and thin noodle. . . Wonderful! Make a point to order the Tokusei Kōmi Chūka Soba ("flavorful special Chinese-style ramen," 特製香味中華そば) for 1030 yen. In it are three different types of slow-cooked pork and soft-boiled egg. Scrumptious!
If you're with a friend, order the a-edama, "extra flavor," on the side for 300 yen. (Don't be fooled by the price. It's too much for only one!) Like seafood mazesoba, its a soup-less noodle with lots of flavor. I have never had a ramen quite like it!
麺屋 鶯
11:30 a.m. – 2:30 p.m. (lunch)
6:00 p.m. – 2:00 a.m. (dinner)
dinner only on Monday & Tuesday, closed Sunday
1-5-32 Katamachi, Kanazawa
080-9726-0626
120 meters from Kaname Inn Tatemachi
---
Kabukimono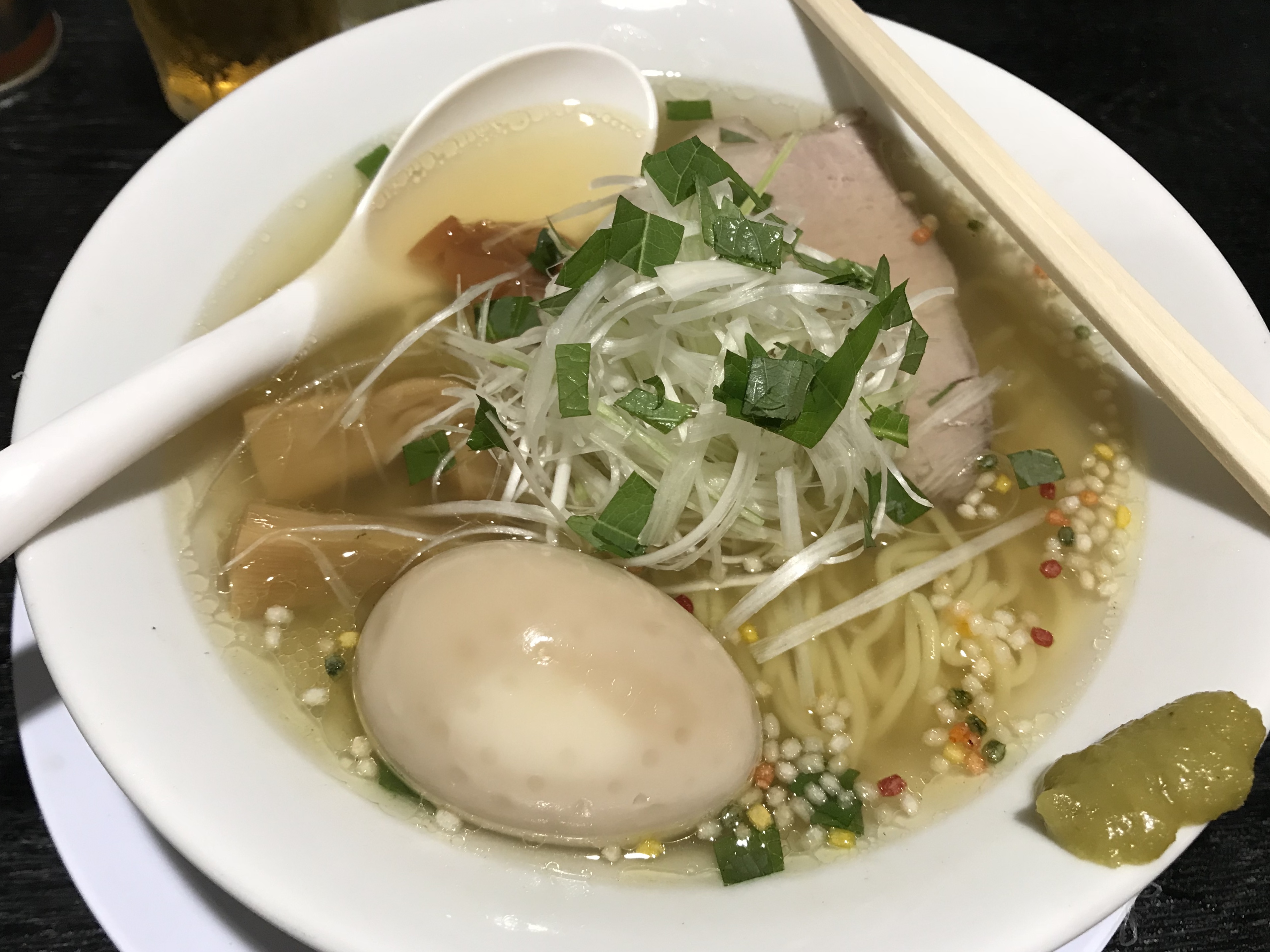 Often with ramen, the broth is not drunk without noodles or rice. But at Kabukimono, you can drink up all of this shio, or salt-broth soup. Add spicy wasabi and tangy paste of ume, pickled pulm, bit by bit to adjust the taste of the soup. It's a perfect cap to a night of bar hopping!
らぁめん傾奇者
8:00 p.m. – 2:00 a.m.
closed Sunday
1-11-24 Katamachi, Kanazawa-shi
090-1637-9929
100 meters from Kaname Inn Tatemachi
---
Ton Jin Chi
This one's actually a ways away from Kanazawa (though it's perfect for rounding off a day trip through the Noto Peninsula).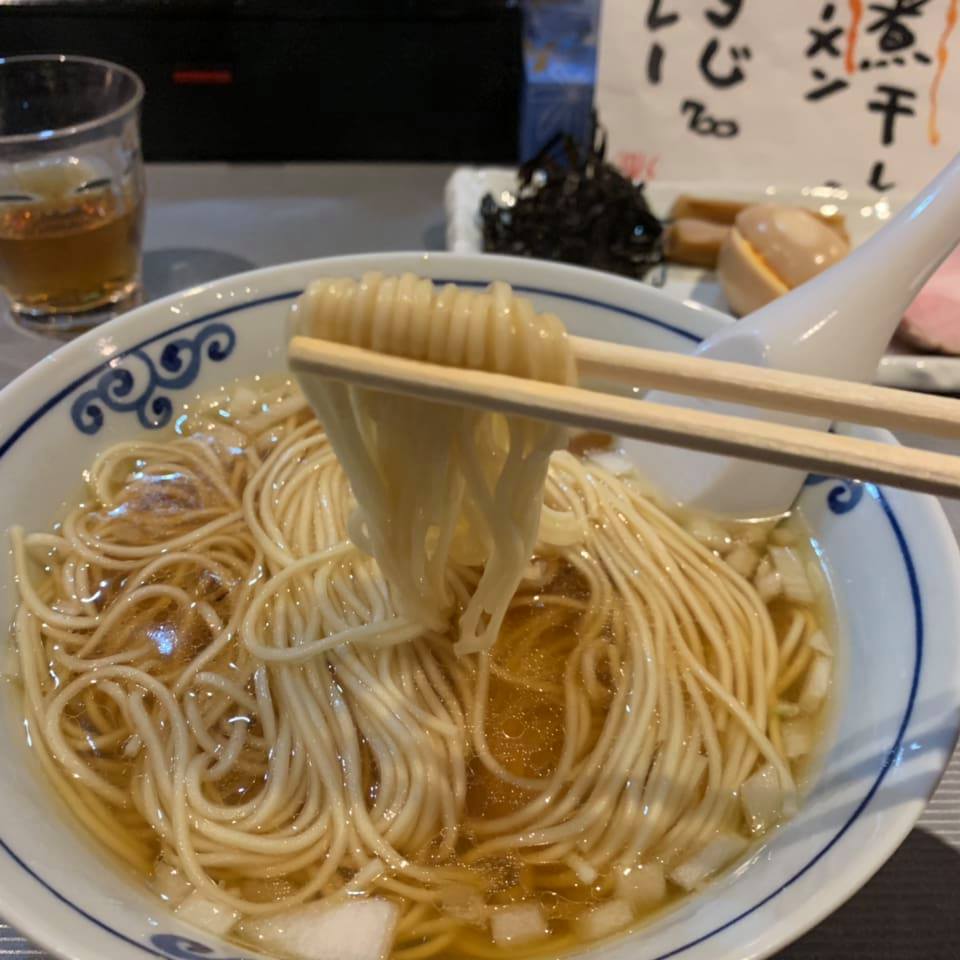 If I hear of a delicious meal somewhere, I will go taste it, even it is far away. About an hour from Kanazawa is one such place I'm happy to revisit, Ton Jin Chi. There is served an elegant niboshi ramen, made from dried anchovies. The usual fixings—egg, meat, seaweed, bamboo shoots—are not in this ramen. When I taste the broth, I can understand the lack. The soup delivers enough taste on its own.
貧瞋癡
11:30 a.m. – 2:00 p.m. (lunch)
7:00 – 9:00 p.m. (dinner)
7:00 – 8:00 p.m. (Sundays)
closed Monday
1-1 Asahihon-machi, Himi, Toyama Prefecture
0766-72-0104
1 hour from Kaname Inn Tatemachi by car or 2 hours by bus/train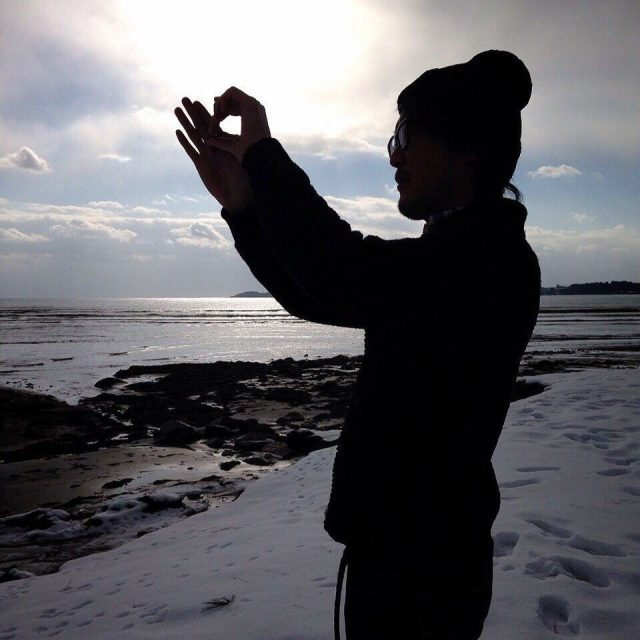 Hiroshi
A foodie who has explored all things edible in Kanazawa, from high-end sushi and ryokan multi-course dinners to casual meals and snack bars. His recommendations have been shared by friends and now even magazines ask for his opinions! Unofficially the best taster in the city. ;) Ask him anything!