Japan's Noto Peninsula: A Breathtaking Road Trip
17.01.2023
The Noto Peninsula north of Kanazawa has so many scenic areas, especially along the coastline. Tour buses travel through the peninsula, but going by car is better if you want to take your time at each beautiful spot.
Our Half-day Itinerary:
Ganmon
Wajima Morning Market (brunch)
Senmaida
Mitsukejima (Coffee time!)
Yume Terrace
Ganmon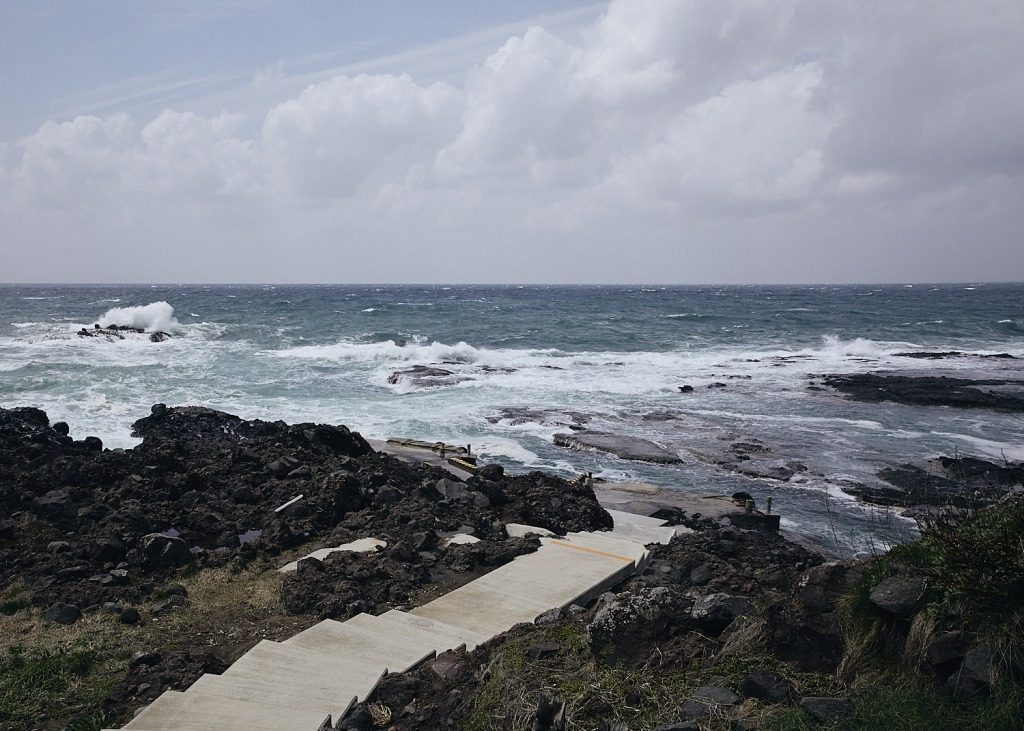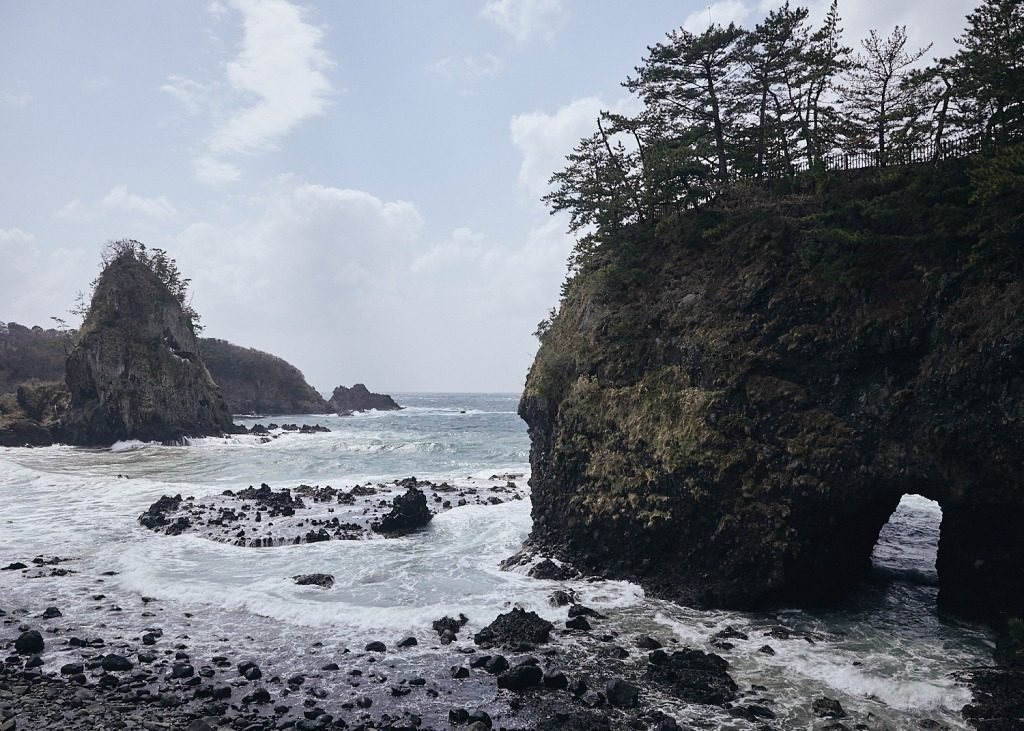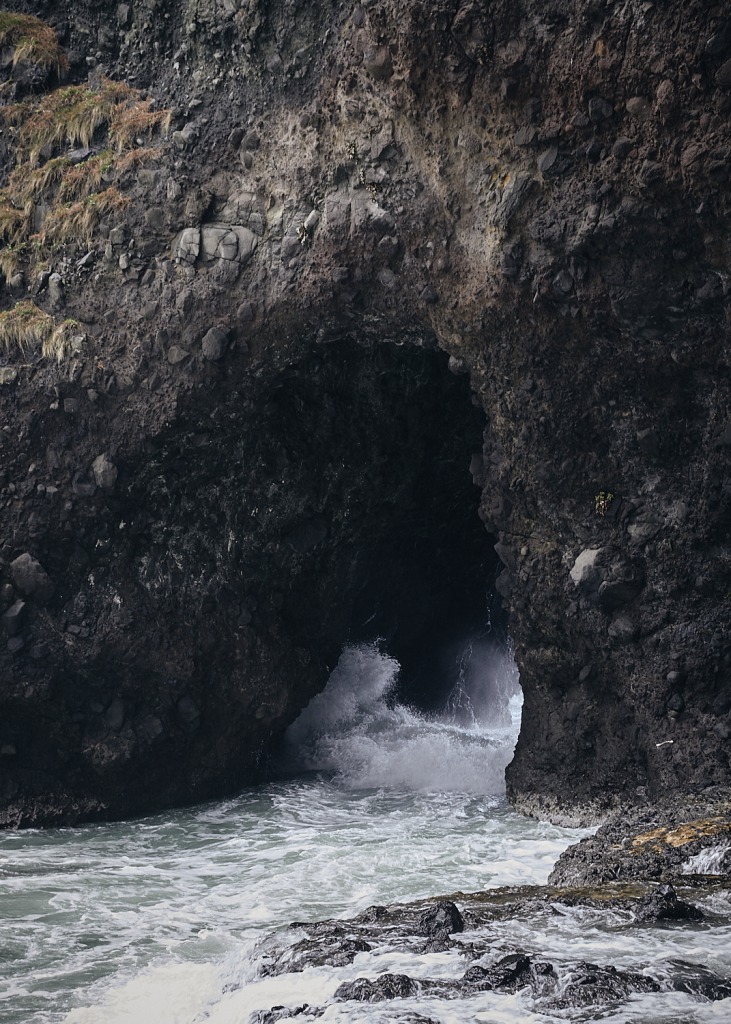 The landscape is amazing!
Ganmon is the highlight of the Noto Kongo Coastline. This rock was created entirely naturally under water ages ago and rose up to its current position over time.
Ganmon means "rock gate," and you can walk right down to it to see the formation up close along with the crashing waves from the East Sea off the coast of Japan. When the weather is calm, you can take a boat out across the water.
Wajima Morning Market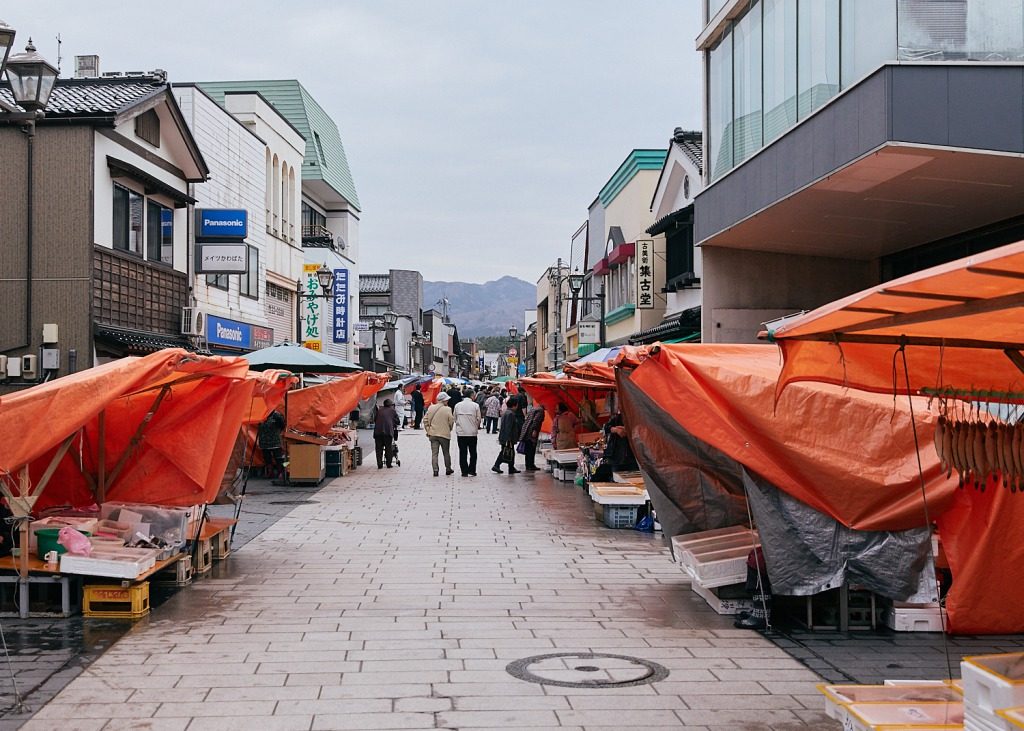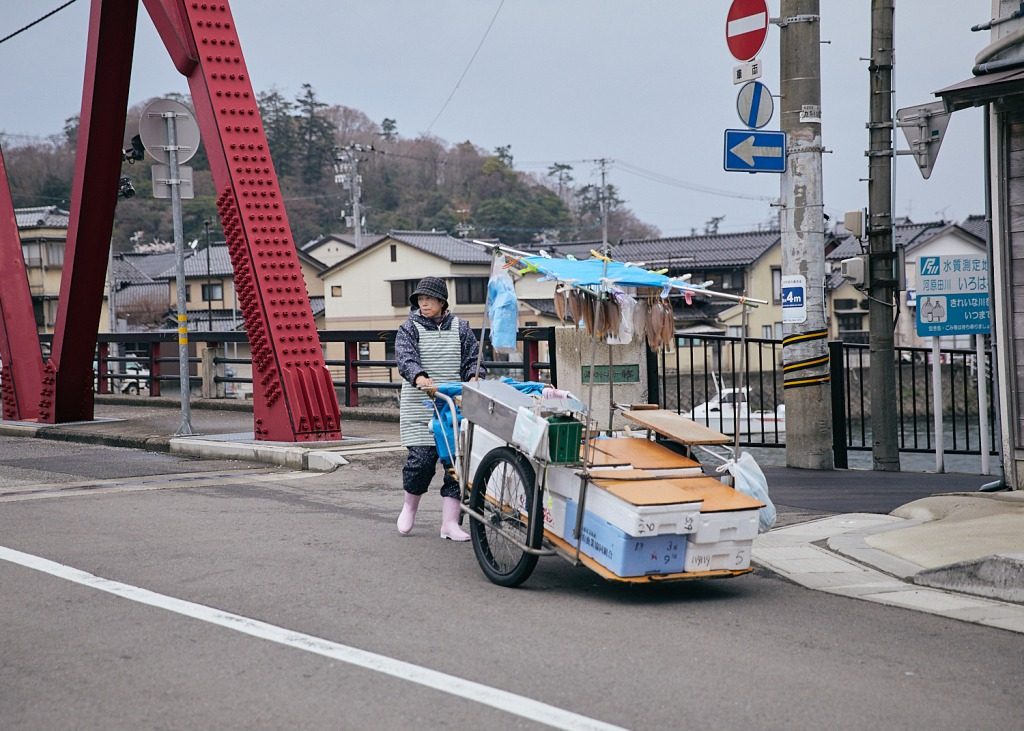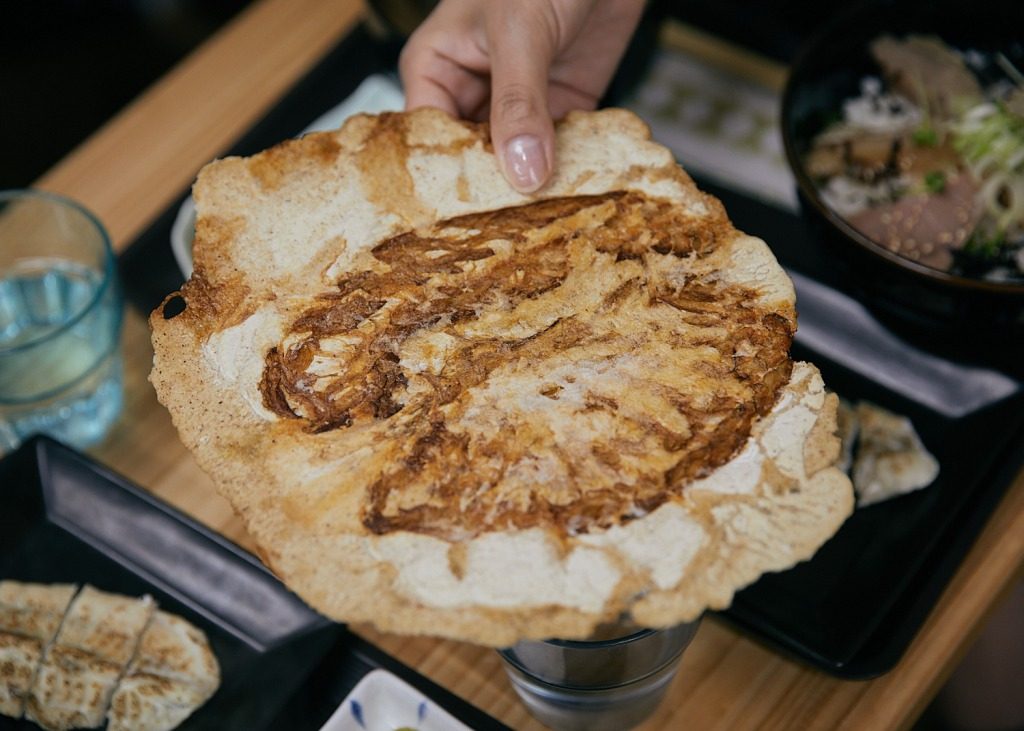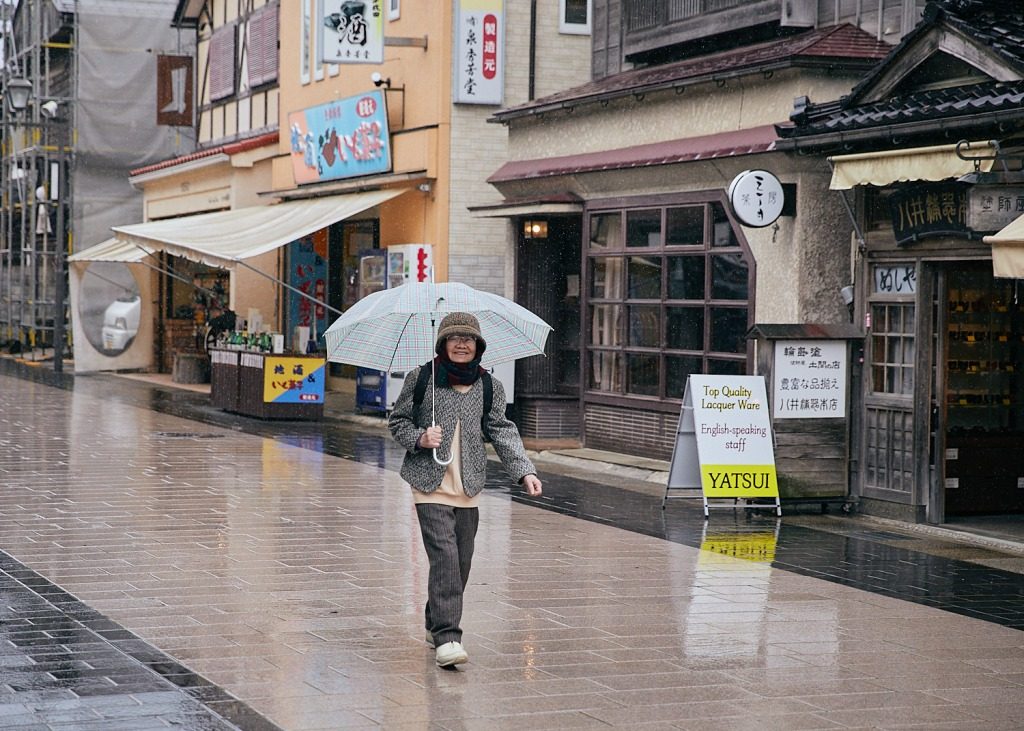 From 8:00 a.m. to noon, the morning market opens in Wajima Port. This market is one of the three largest in Japan. More notably, it's the oldest, and has been running for over 1000 years!
The area is packed with locally-owned-and-operated lacquerware shops, fish markets, grocers and restaurants. The older women were the most enthusiastic salespersons, peddling their umeboshi (pickled plums), dried mushrooms, and other homemade morsels. We enjoyed a bowl of seafood and fugu chips made from blowfish. So fresh and delicious!
Senmaida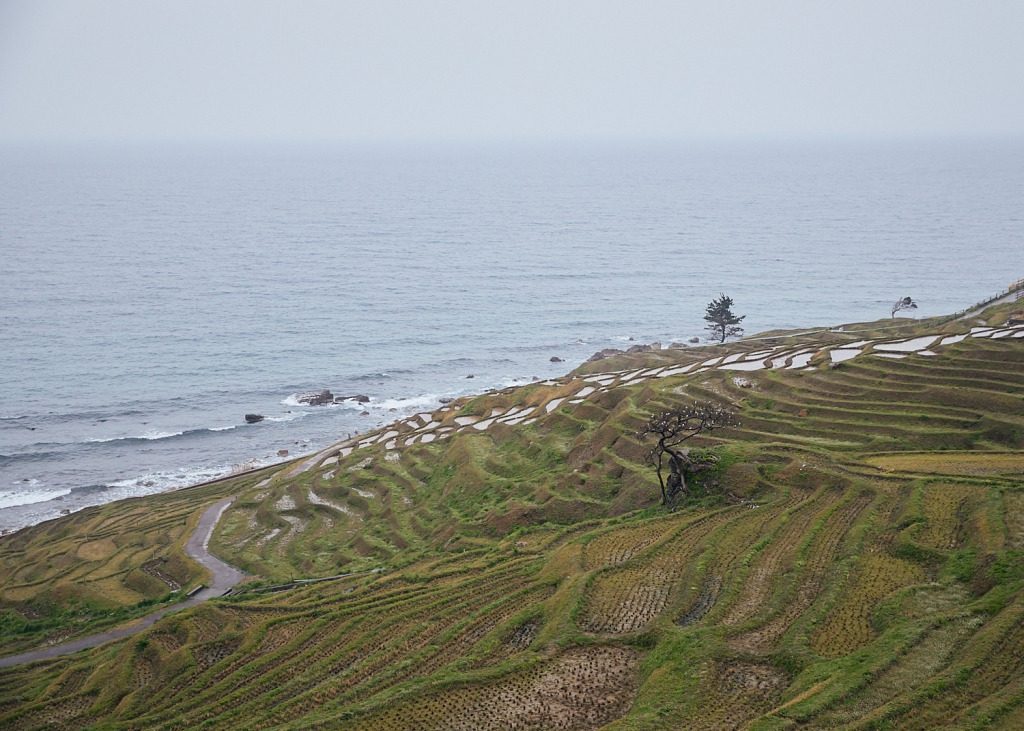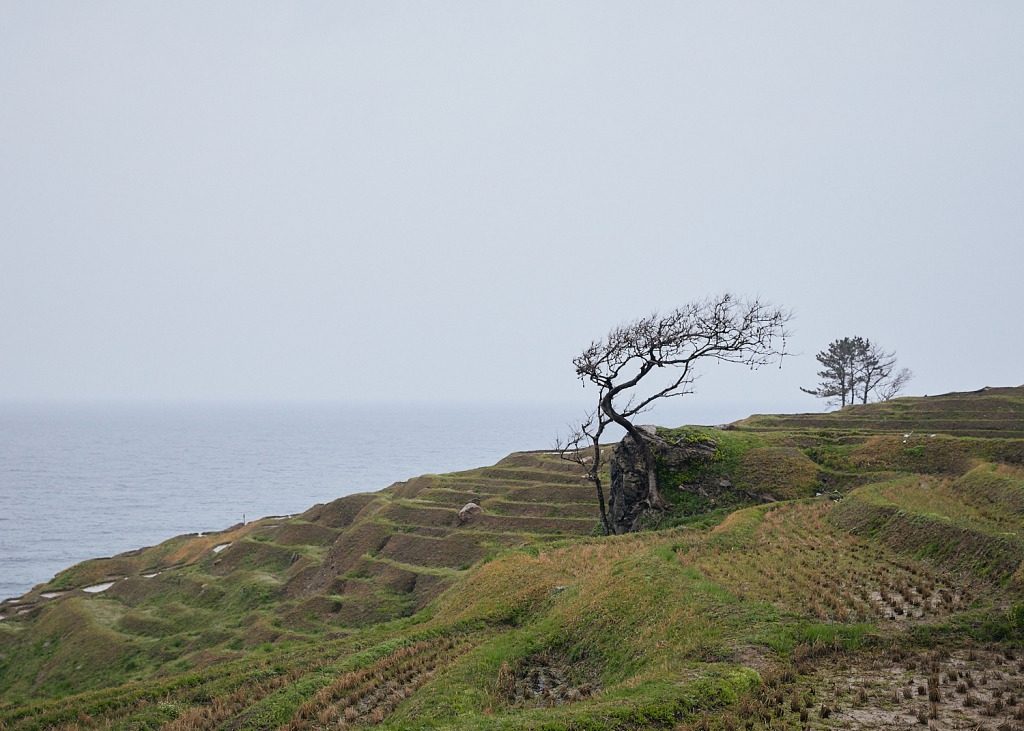 By the time we got to Senmaida, the weather was misty and rainy. Even so, the landscape was beautiful, and I could imagine how perfect it is when sunny.
Senmaida means "1000 rice fields," and 1004 small paddies occupy the slope overlooking the sea. Rice planting happens in May, harvesting in September, and all is done by hand! I definitely want to return at that time.
That lone, stalwart tree seemed to escape the salty winds.
Mitsukejima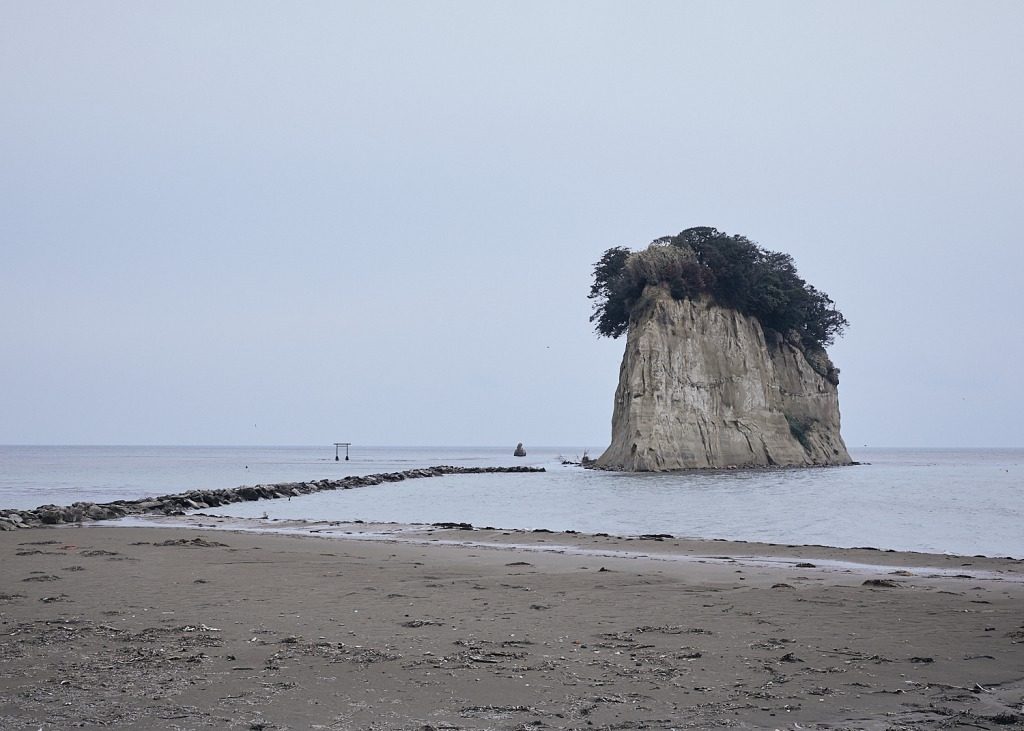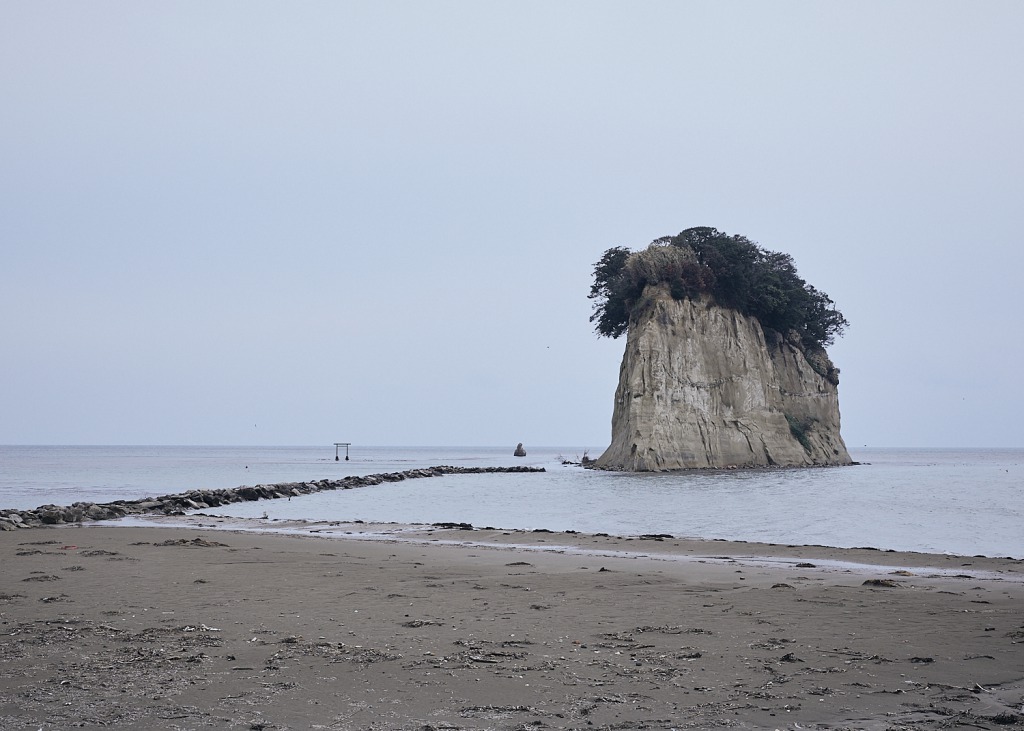 Mitsukejima is near the tip of the Noto Peninsula said to be first discovered by the Buddhist founder Kukai 1200 years ago. As it resembles a great ship, it's often called Gunkan-jima, or "Battleship Island." It's an amazing spot at sunrise as well.
In 10 minutes, we were in the center of Suzu City with cafes and restaurants. We found some take-away and excellent coffee at Nizami Coffee.
Bessyodake Sky Deck Noto Yume Terrace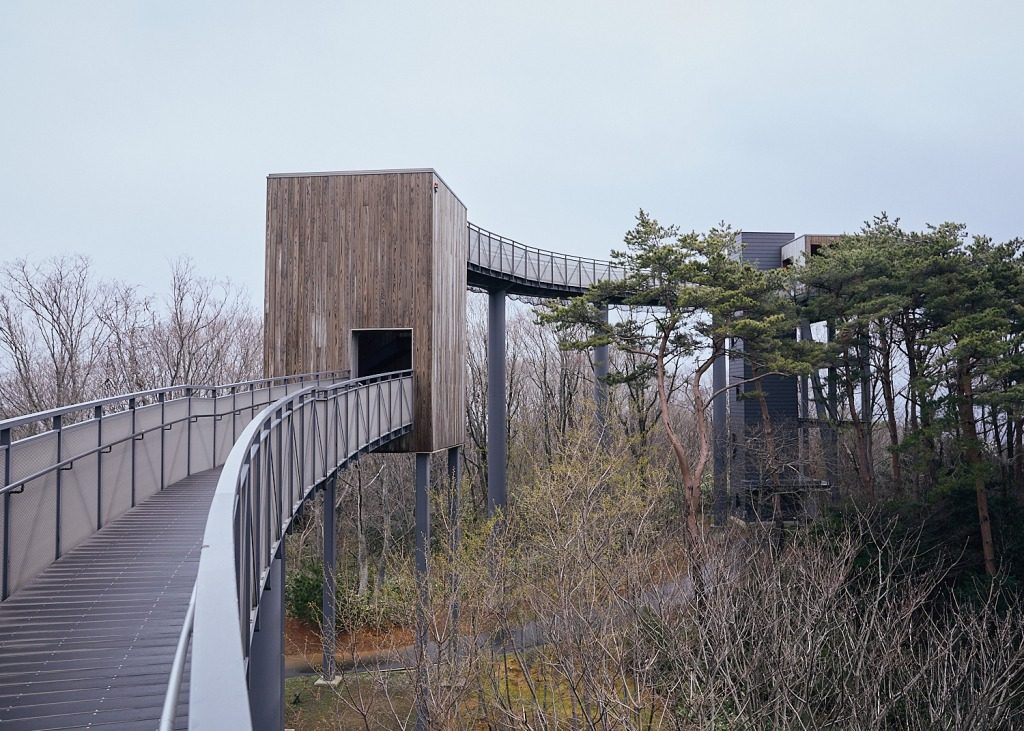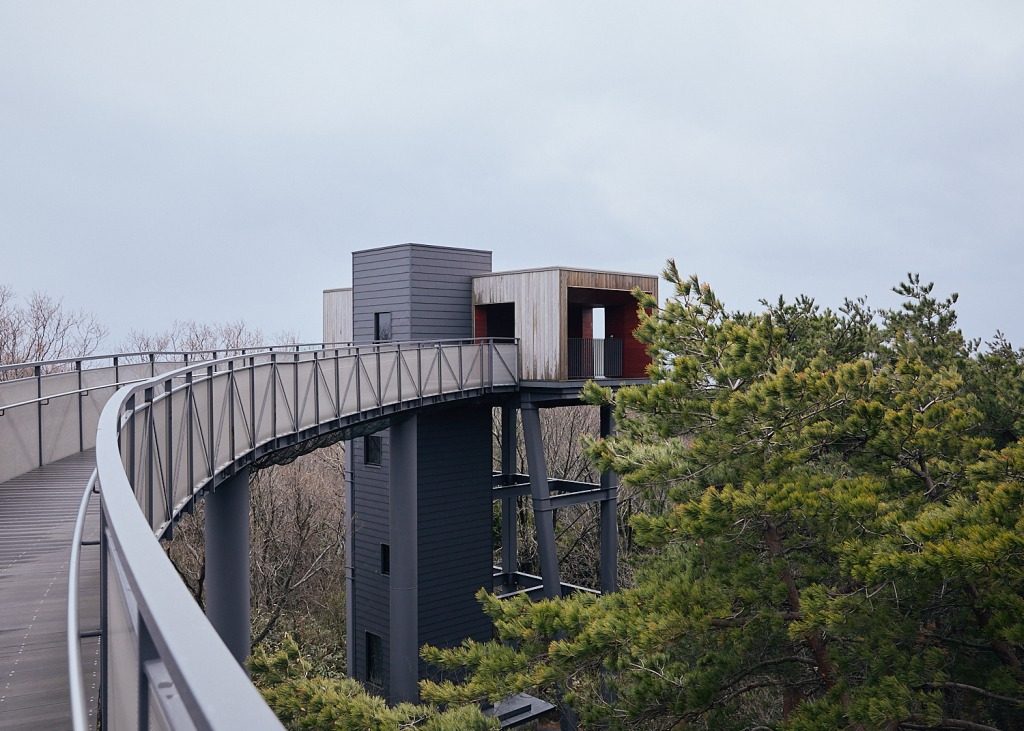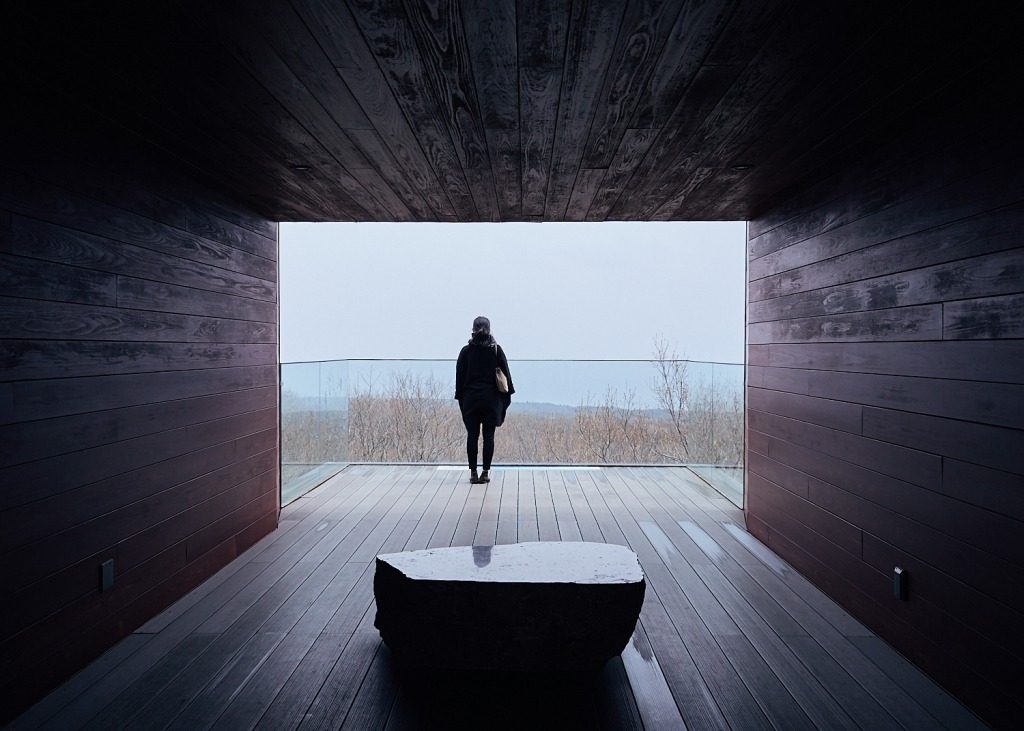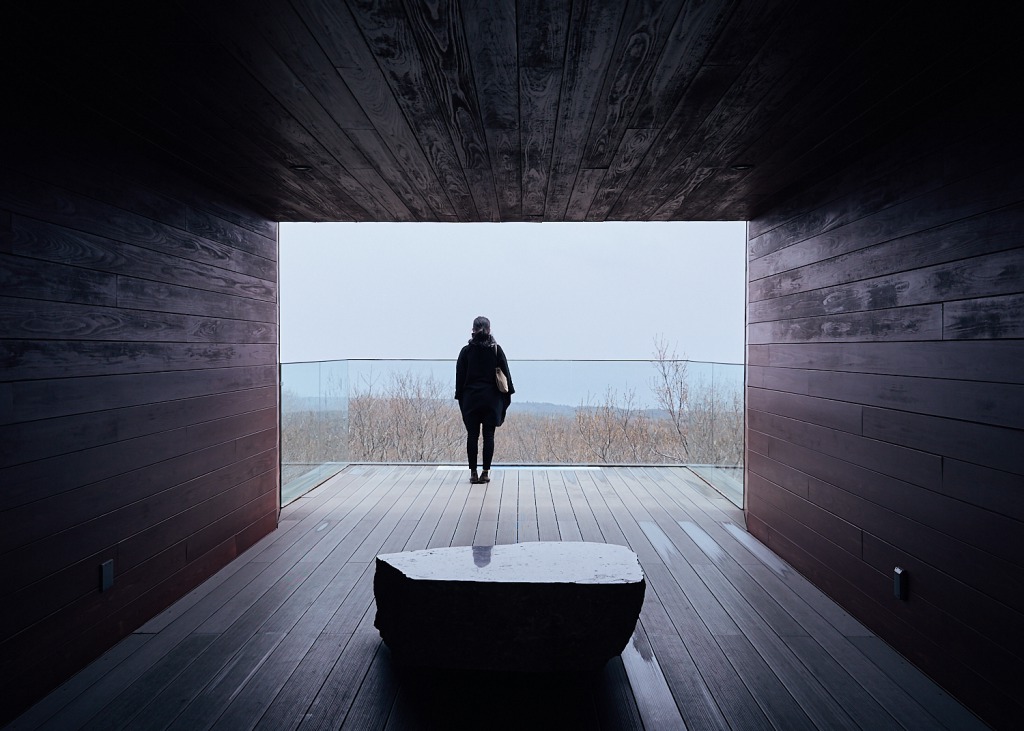 Along the Noto Satoyama Highway is a special parking area, "Yume Terrace." At 13 meters high, the view of Noto-jima Island is breathtaking. When the sky is clear, you can even see the distant Tateyama Mountains. The quiet moments there overlooking the landscape made the perfect gentle ending to our sightseeing day.
---
Our route by car:
Kaname Inn → Ganmon: 1 hr 15 min
Ganmon → Wajima Morning Market: 1 hr
Wajima Morning Market → Senmaida: 17 min
Senmaida → Mitsukejima: 20 min
Mitsukejima → Yume Terrace: 1 hr
Yume Terrace → Kaname Inn: 1 hr 20 min
Touring by Bus from Kanazawa Station:
Local Tour Bus English Information
photos by Nik van der Giesen (hitonoto