Shirakawago & Beyond: Farm Villages of the Japanese Alps
21.10.2022
Farm Villages in the Japanese Alps:
Shiramine (my personal favorite)
Gokayama
SHIRAKAWAGO
Takayama
» traveling there from Kanazawa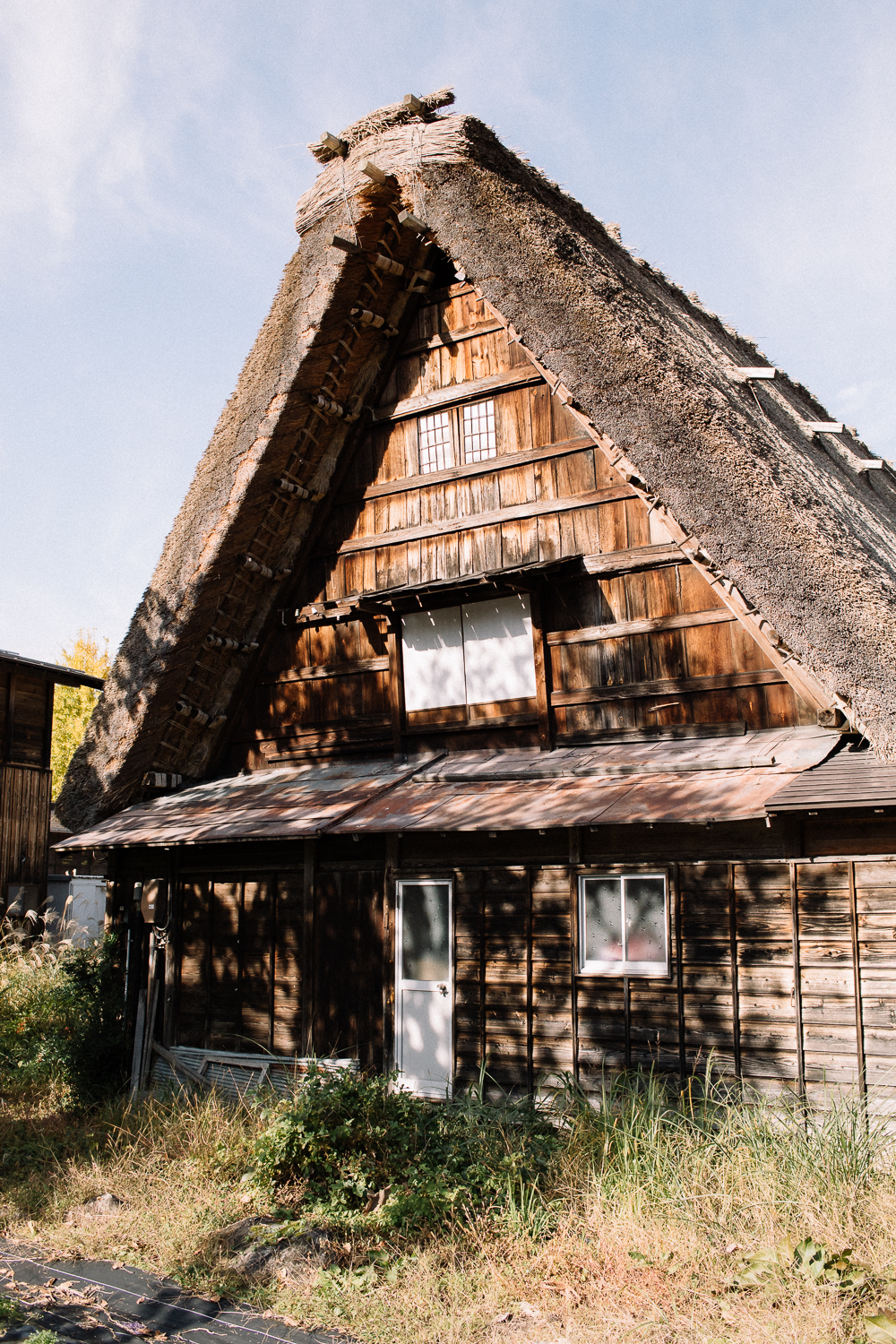 The timeless village of gasshou-style farmhouses like those of Shirawakago are only an hour or two away from Kanazawa. Many of these places are accessible to visitors, even while generations of villagers still reside there, living as their great, great, great grandparents did.
Most people think only of Shirakawago when they want to visit a beautiful farmhouse village in Japan. But there are more in and about the Japanese Alps. Gokayama and Takayama are along bus routes, and Shiramine is even more hidden away. Each place has its own charm and character. Which might you be interested to see?
---
Shiramine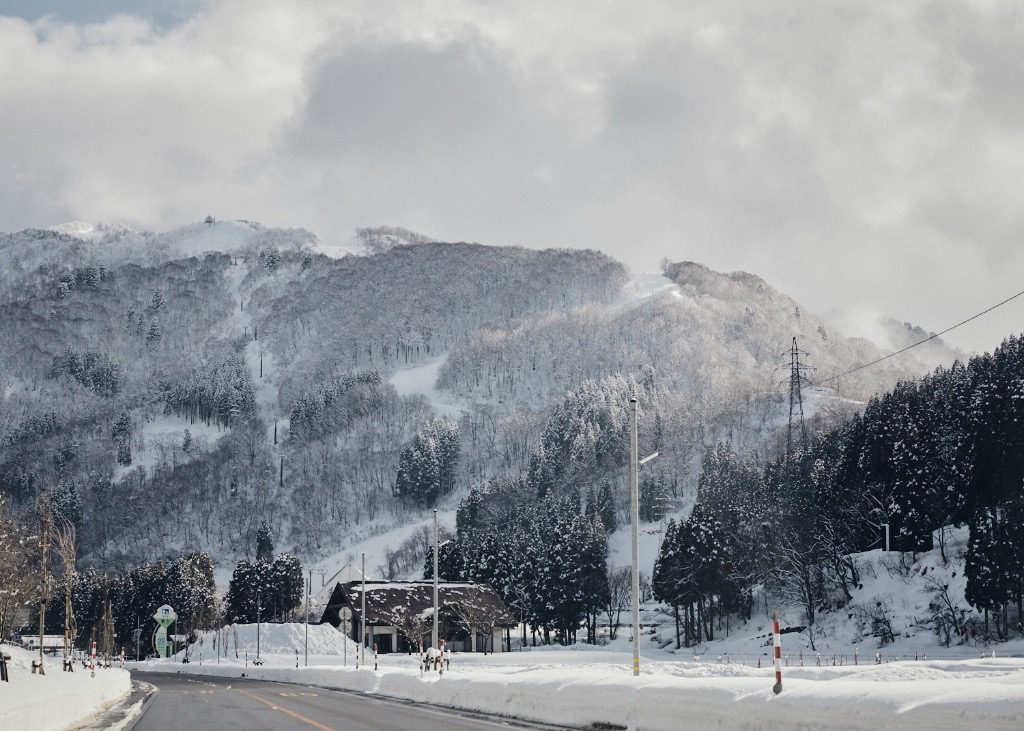 While not famous, Shiramine Village in Hakusan City is personally my favorite place, even more so than all the others listed below. There's no touristy feeling to it at all. Everything feels more than simply authentic; it feels honest. The villagers all know and greet their neighbors. Even though we visited in the heavy early winter snows, it felt warm.
(Actually, we visited after a really heavy snow. The snow in winter usually isn't as much as in the current pictures!)
At a local shop I pick up some tochimochi, chewy rice cake with Japanese horse chestnuts covered with sweet red bean paste. After grabbing a Japanese beer to go along with it, I walk about. The entire area feels so chill.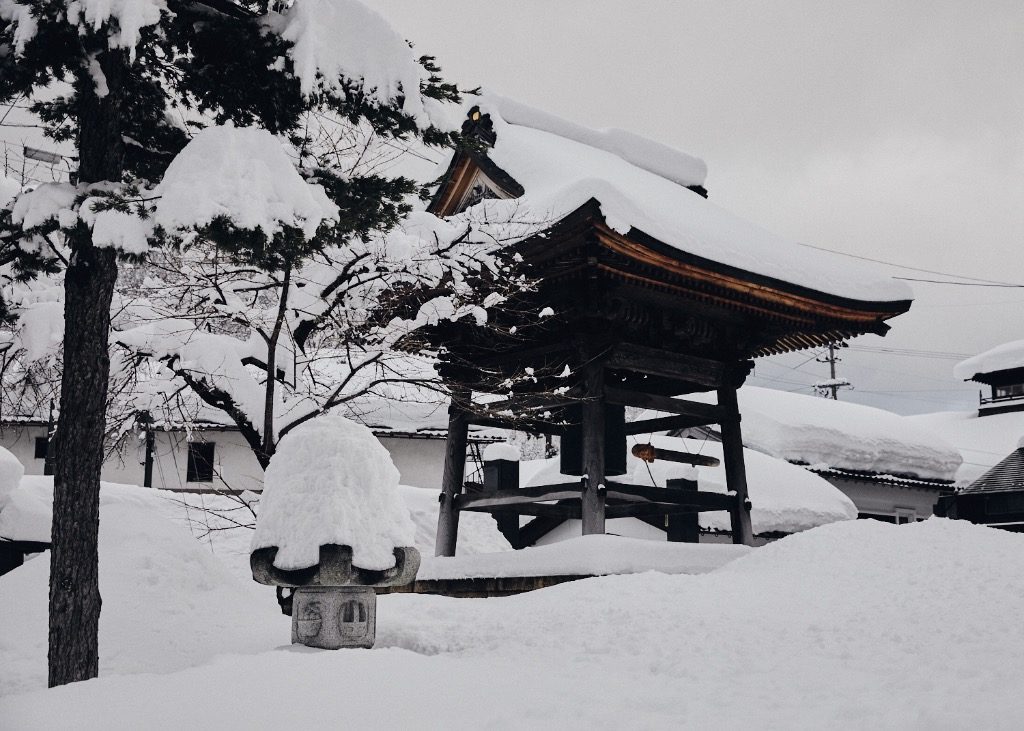 The Shiramine onsen is the specialty here, and the water of the hot springs is like lotion. After a bath my skin feels soft and moisturized. This is the local people's bathing spot. Rather than showering each in their own house, they get a yearly pass to the onsen and go every day. It's also a social event for them.
Often only one bus travels to and from Shiramine, so I recommend an overnight stay. Such lack of flexibility is the price for hidden gems like Shiramine. (On weekends during hiking season, up to three  buses run per day.)
Kanazawa Station →  Shiramine: 1 hour, 45 minutes
The Hokutetsu bus to Shiramine leaves from bus post #1 at the east exit of Kanazawa Station (Kenrokuen Gate).
(Bus information, Japanese only.)
---
Gokayama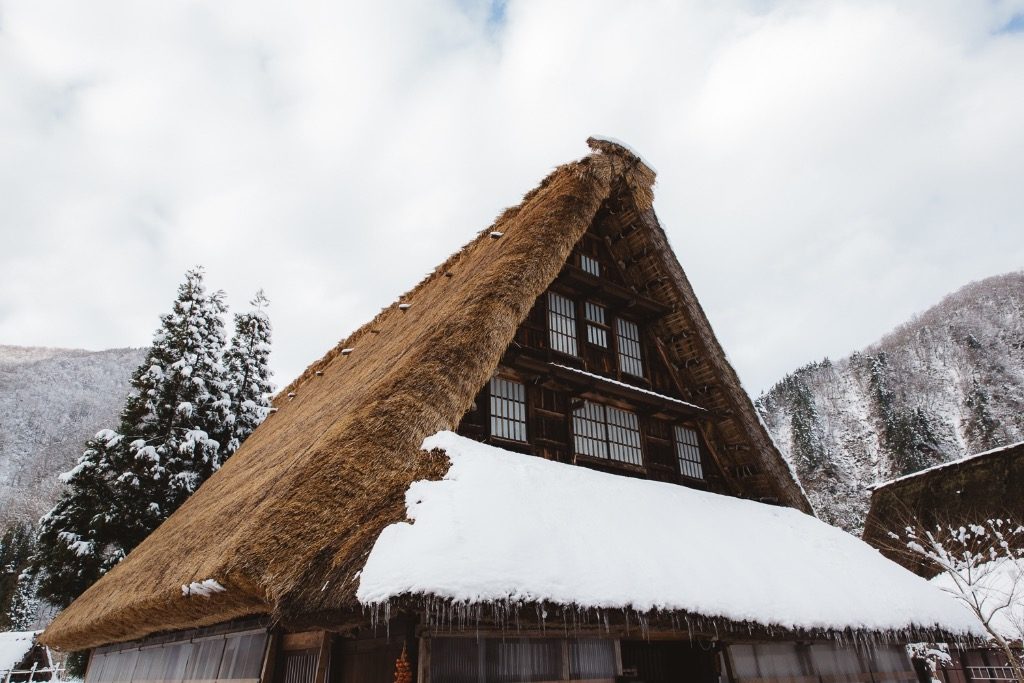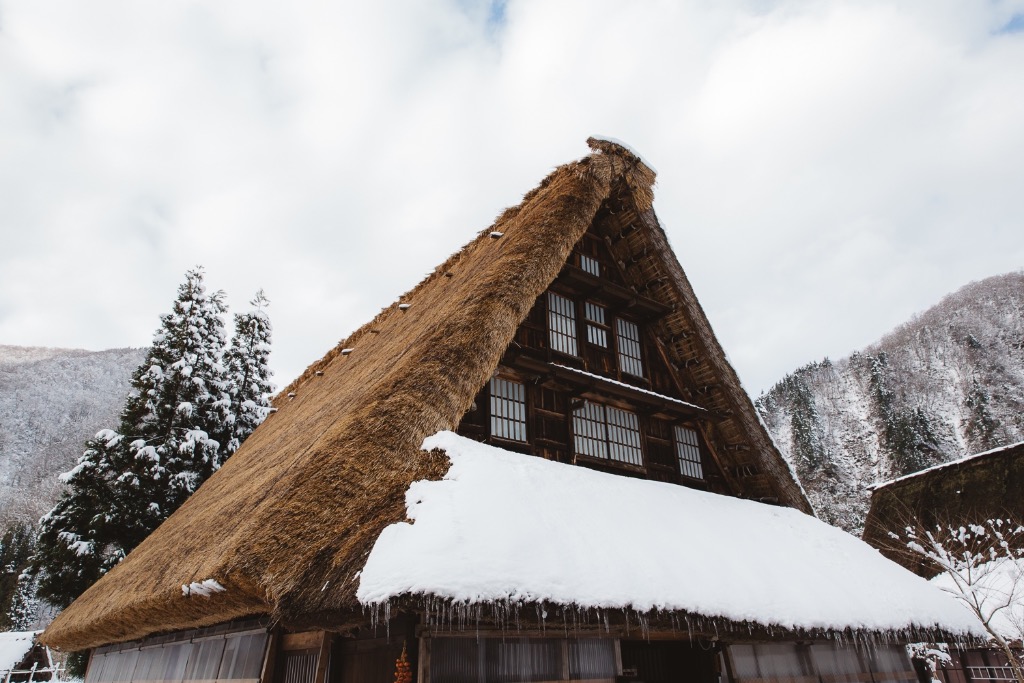 With fewer tourists, Gokayama is far less crowded than Shirakawa or Takayama. When we visited, we were the only travelers. We had soba noodles for lunch, enjoyed a daytime onsen visit and then came back to Kanazawa.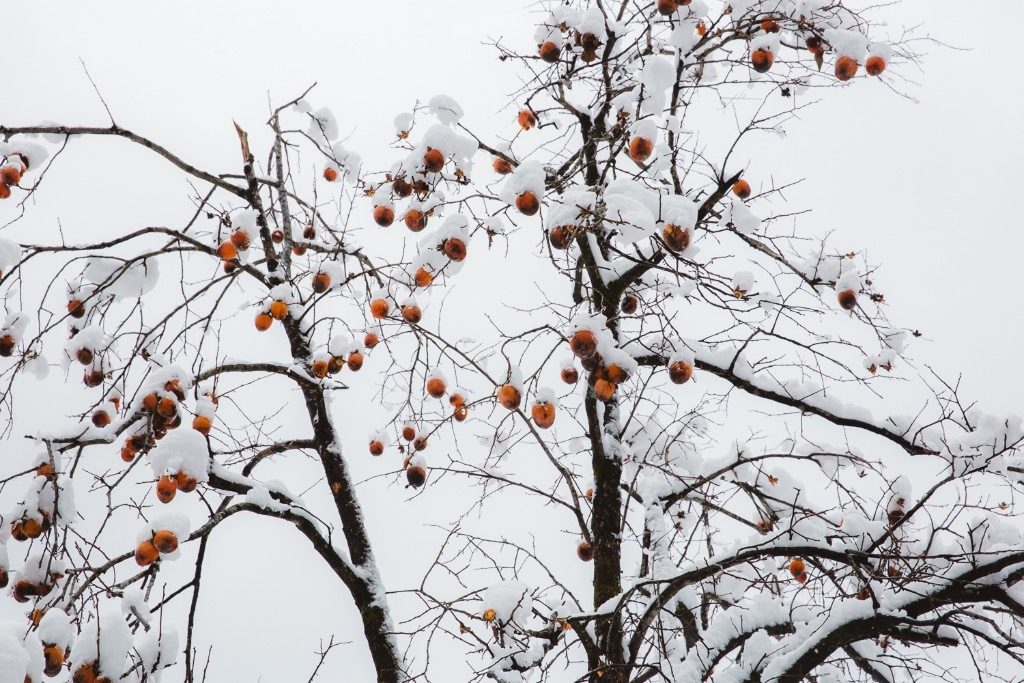 We only spent about an hour there. It's an excellent stop on the way to Shirakawago. The World Heritage bus between Gokayama and Shirakawago make it easy, and it only takes about half an hour.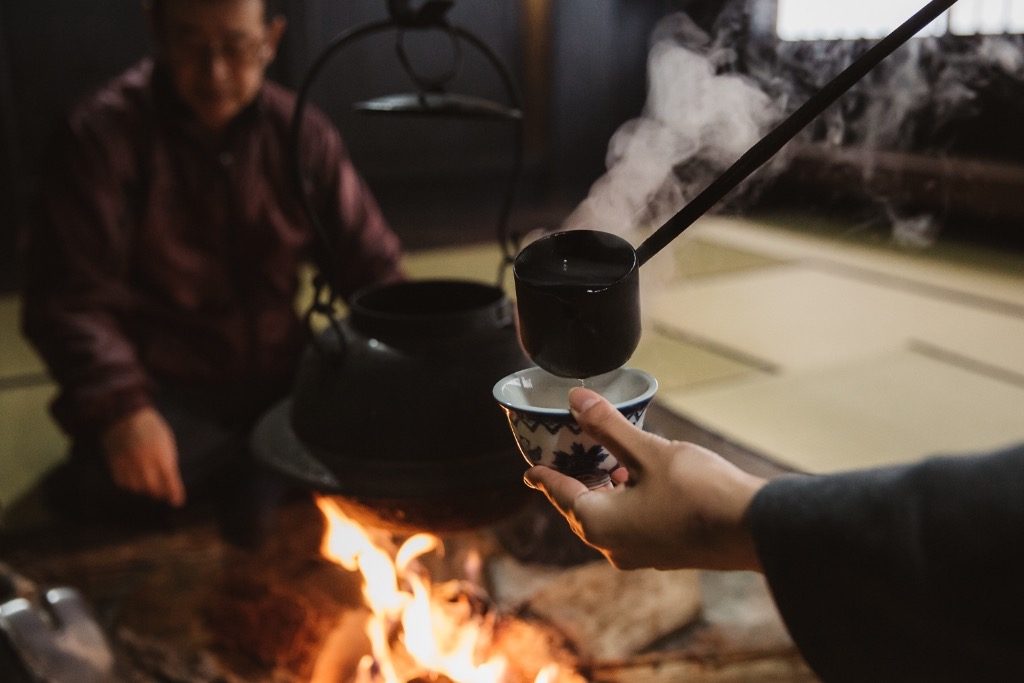 We checked out some of the oldest houses. It was January and freezing cold inside. One gentleman served us hot tea in our room, then suddenly burst into song!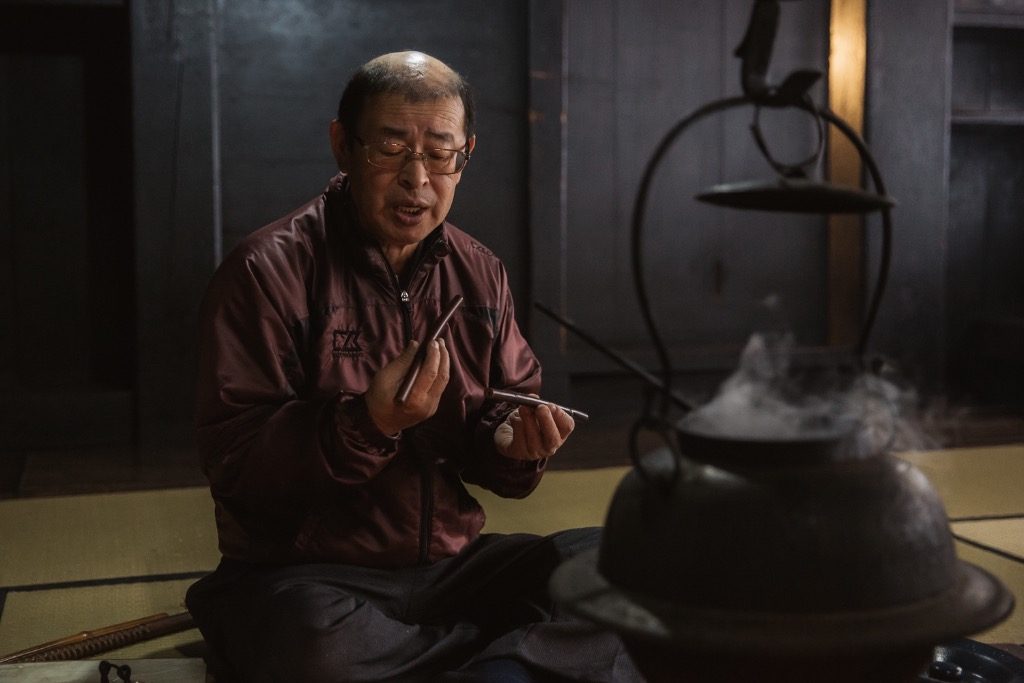 The traditional min'yo melodies took us back centuries ago. Even now, I can still feel the rhythm of Gokayama's tunes.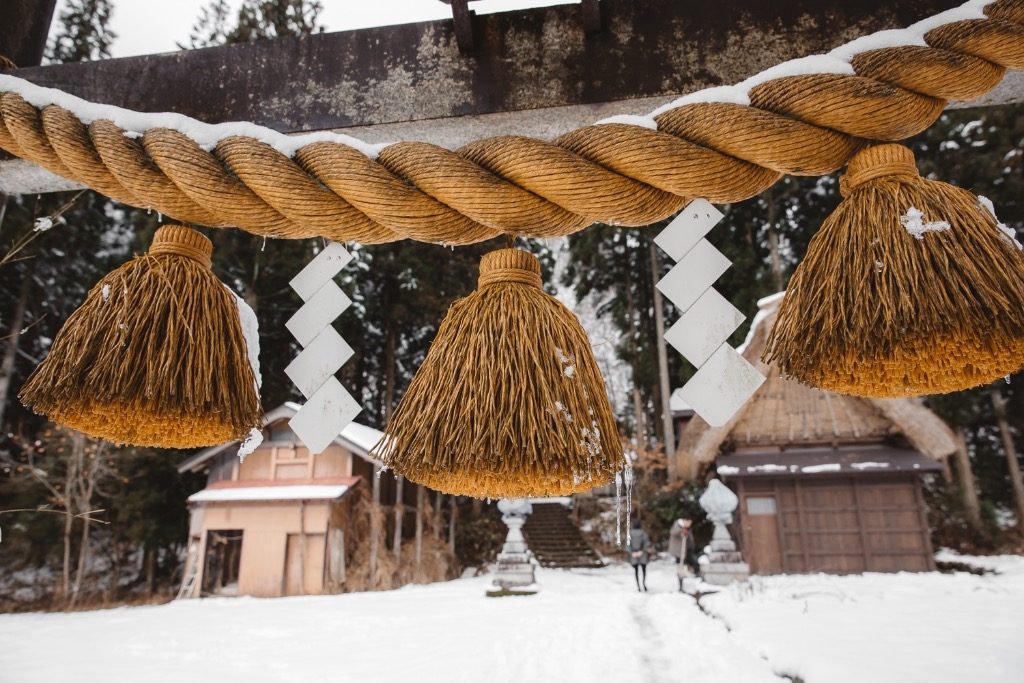 The village asks that visitors do not come very early or late in the day so as not to disturb the residents. Many of the homes are private, so be sure to only enter the buildings marked for visitors.
Shirakawago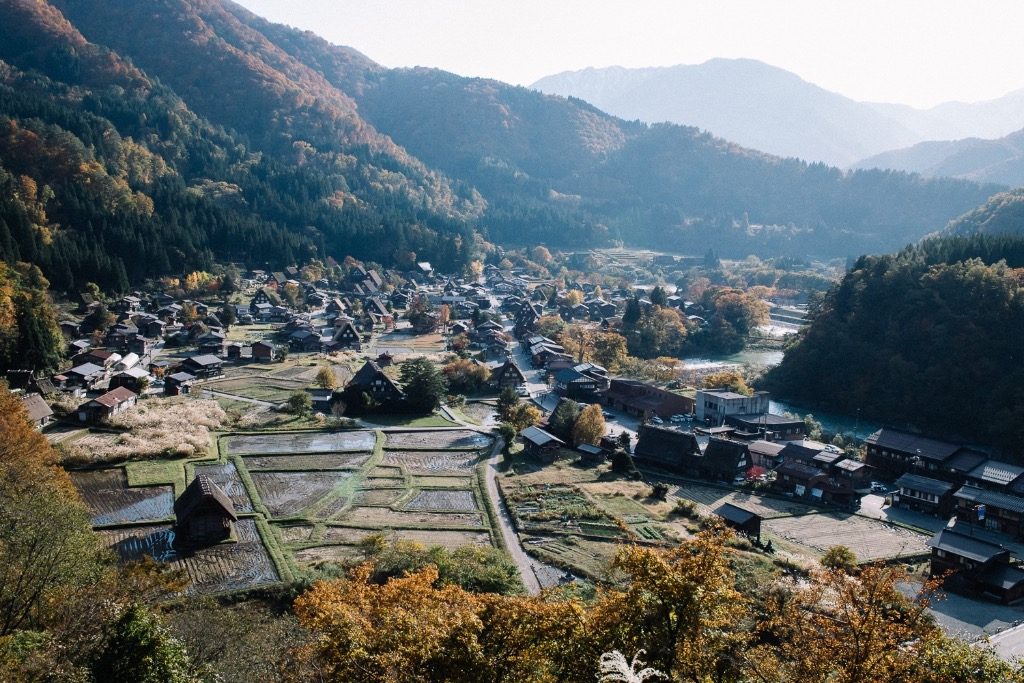 That Shirakawa View
We spent about four hours in Shirakawago (sometimes written as "Shirakawa-go"). It's well organized for tourists with many old houses to visit the inside of, and it feels just enough like the Japanese countryside. The Tenshukaku Observatory is the spot to get that bird's eye view of the village you so often see in pictures and pamphlets.
That Shirakawa Food!
Bring your stomach! Don't miss eating goheimochi, a sticky mashed rice grilled with soy sauce and seaweed and then served on stick. Its taste suits the scenery.
Save room for the unique flavors of Shirakawago Gelato that would surprise even the Italians: tochinomi (chestnut), doburoku (unrefined sake), matcha tea, and many other Japanese favorites. Very tasty! Even on cold days, I can't help but get a serving or two.
The centrally located store has more souvenirs, as well as sake-flavored soft-serve ice cream.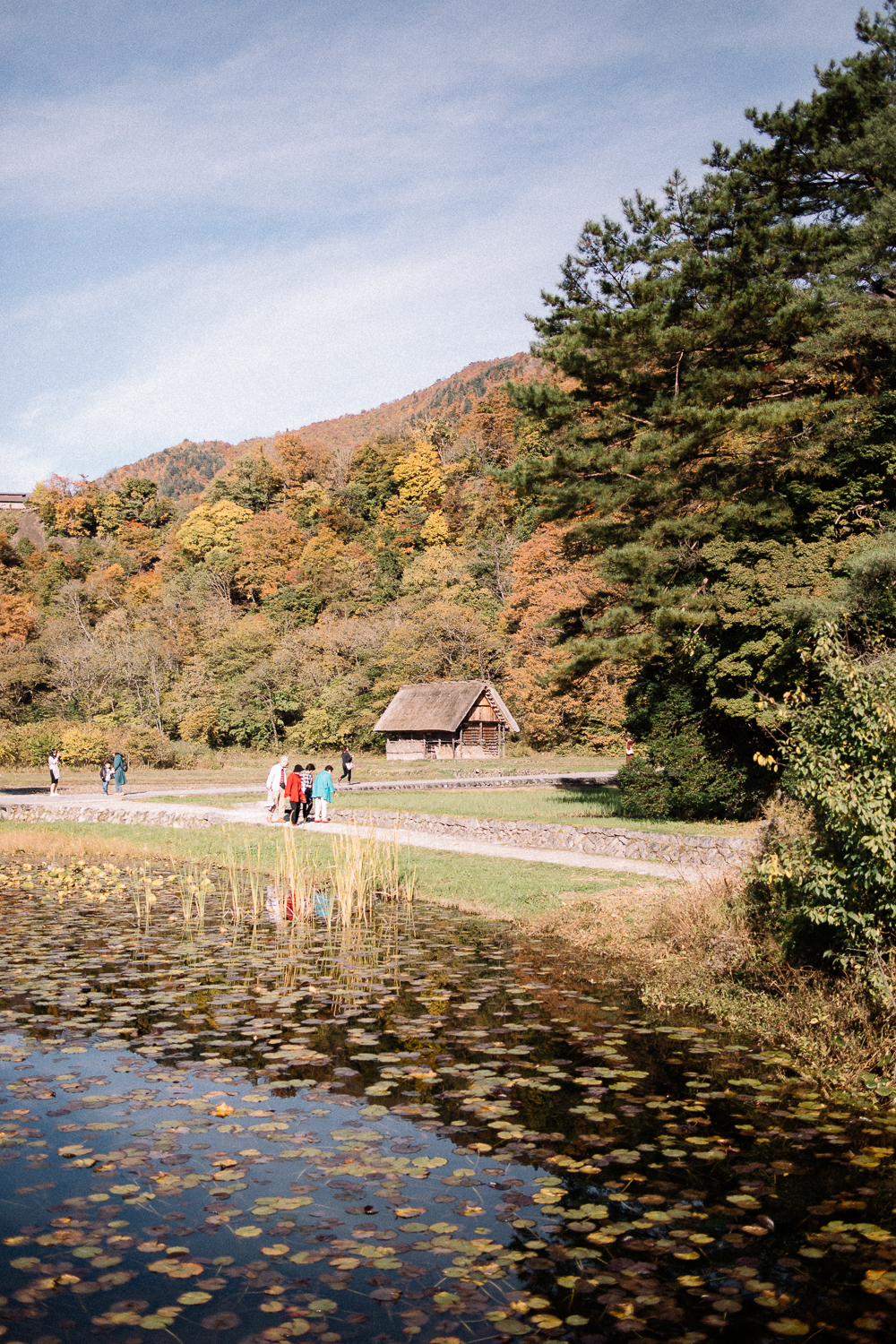 Takayama
Even for Japanese people, Takayama is time traveling experience. The main street, Sanmachi-dori, part of "Old Town," flourished as merchant town in the feudal era of Japan. If you go here from Kanazawa with plans to continue elsewhere, I recommend staying over in Takayama for the night. The distance can be a bit much for a one-day trip.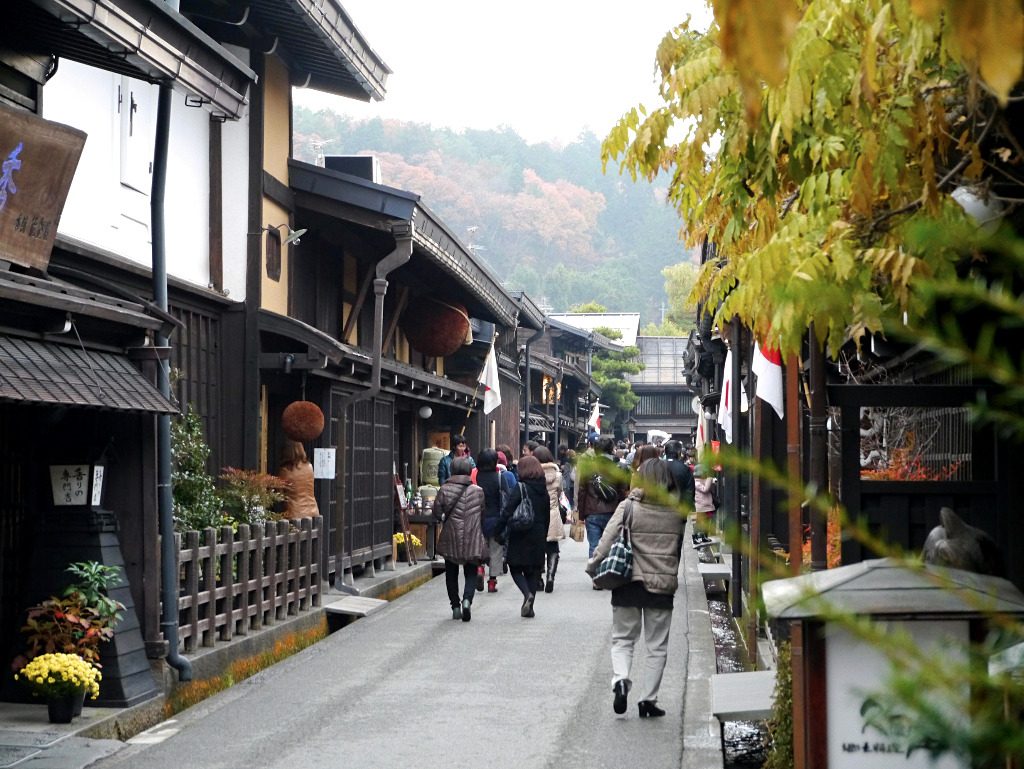 courtesy the City of Takayama
Every morning in Takayama, the Miyagawa Morning Market offers fresh vegetables and fruits and chats with the local grandmothers. Mitarashi dango shops abound, and you're sure to find one to your taste. Takayama's specialty is Hidagyu, a local premium beef sold almost everywhere in the town.
Just southwest of the city's center is Hida no Sato, the Hida Folk Village with more than 30 traditionally constructed thatched houses. All of them are open to the public and showcase the different styles used throughout the region. The nearby crafts center is excellent for those who like hands-on experiences. Events in the village happen throughout the year.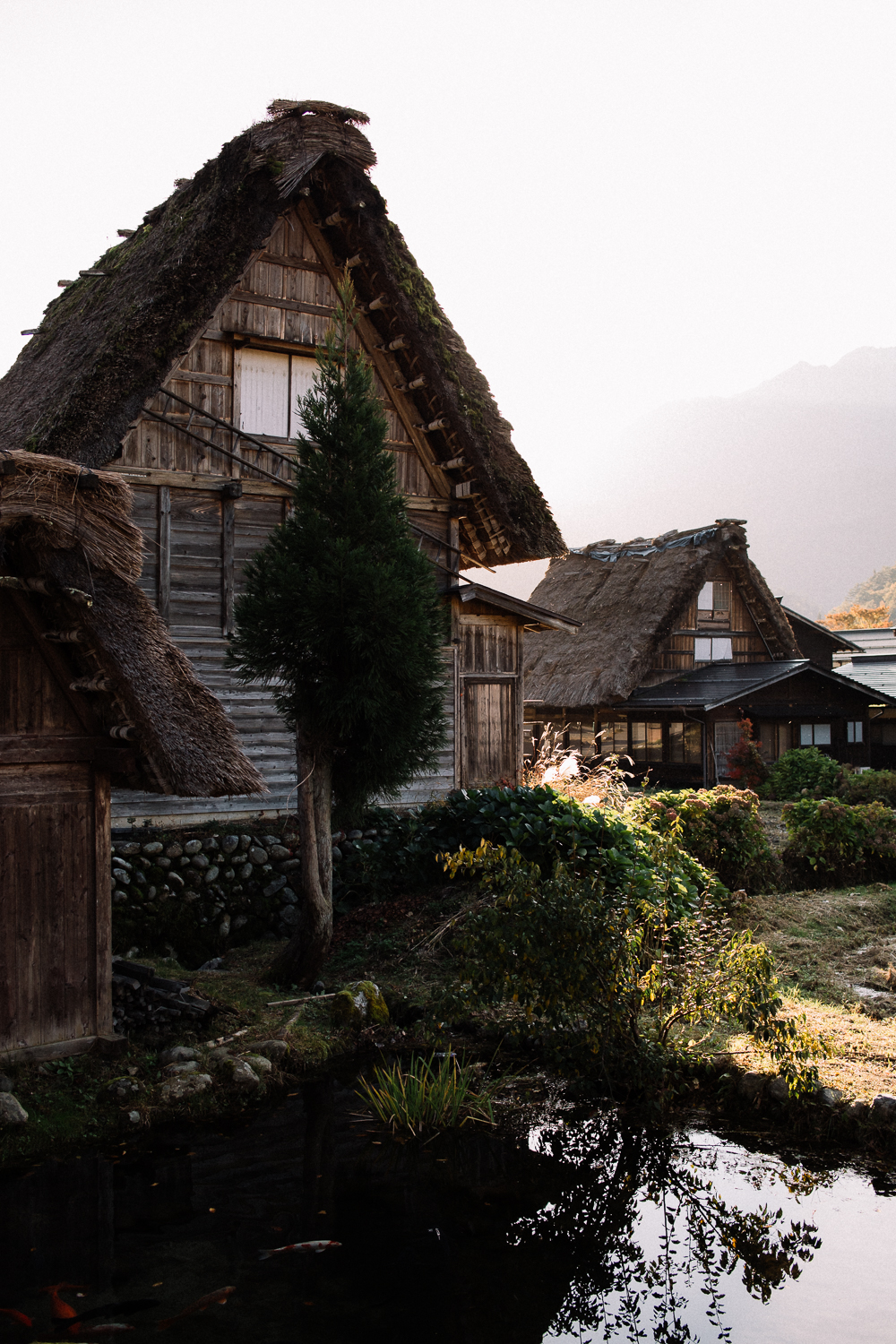 Be careful traveling April 14th and 15th and October 9th and 10th, as those are the spring and autumn Takayama Festival times, respectively. The city will be extremely crowded and last minute reservations will be exceptionally difficult.
---
Getting to Gokayama, Shirakawago and Takayama from Kanazawa
By Nohi or Hokutetsu Bus
I've found many guests say they can't go to Shirakawago because all the Nohi buses are full. It seems many people don't realize Nohi only runs half of the schedule, and the other half is run by Kanazawa's local Hokutetsu bus company. Nonetheless, one-day travel is especially popular in winter, so book seats for a round trip a month in advance.
Hokutetsu and Nōhi buses run regularly throughout the day and are the fastest direct route. Kaname can make reservations on guests' behalf, pending availability. All buses go to Shirakawago. Many stop in Gokayama or continue to Takayama. Nohi's buses run the most between Takayama and Shirakawago. To be sure you catch a bus that stops where you need, check the English schedule on the official Hokutestsu site.
April to November
Kanazawa Station →  Gokayama: 1 hour
Gokayama → Shirakawago: 25 minutes
Shirakawago → Takayama: 50 minutes
Year Round
Kanazawa Station → Shirakawago: 1 hour, 15 minutes
Shirakawago → Takayama: 50 minutes
Note that direct buses from Kanazawa Station to Gokayama only run from April to November. To reach Gokayama in winter and early spring, plan to go . . .
By Train & Local Bus
This is also your best option if the highway buses are full.
Take a bullet train (shinkansen) to Shin-Takaoka (新高岡), and then a local bus from there to Gokayama and Shirakawago. Bullet trains are covered on the JR Pass.
Note that if you are not taking the bullet train, you'll need to take local connecting trains to Kurikara or Toyama, then to Takaoka and finally to Shin-Takaoka.
The villages of Gokayama are in two locations Ainokura and Suganuma, only 15 minutes apart by bus and shuttle.
2 hours, 15 minutes (+30 minutes if not using the bullet train)
no reservation required
Or take the scenic route . . .
. . . along the White Road through the Japanese Alps of Hokuriku between June and October. You can also take the more direct routes throughout the year. When driving in winter, ensure your car is properly equipped to handle snow.
When visiting the gasshou villages by car, prepare to pay for parking, which various in price from place to place.
Please note: during Shirakawago's peak winter season, parking will be limited and awarded by an advance reservation lottery system.
Photos by Nik van der Giesen unless otherwise noted.