Komatsu: Pines, Performances & Peace
11.05.2021
Our Komatsu Itinerary:
Otabi Festival
Moss Garden
Natadera
Takigahara Café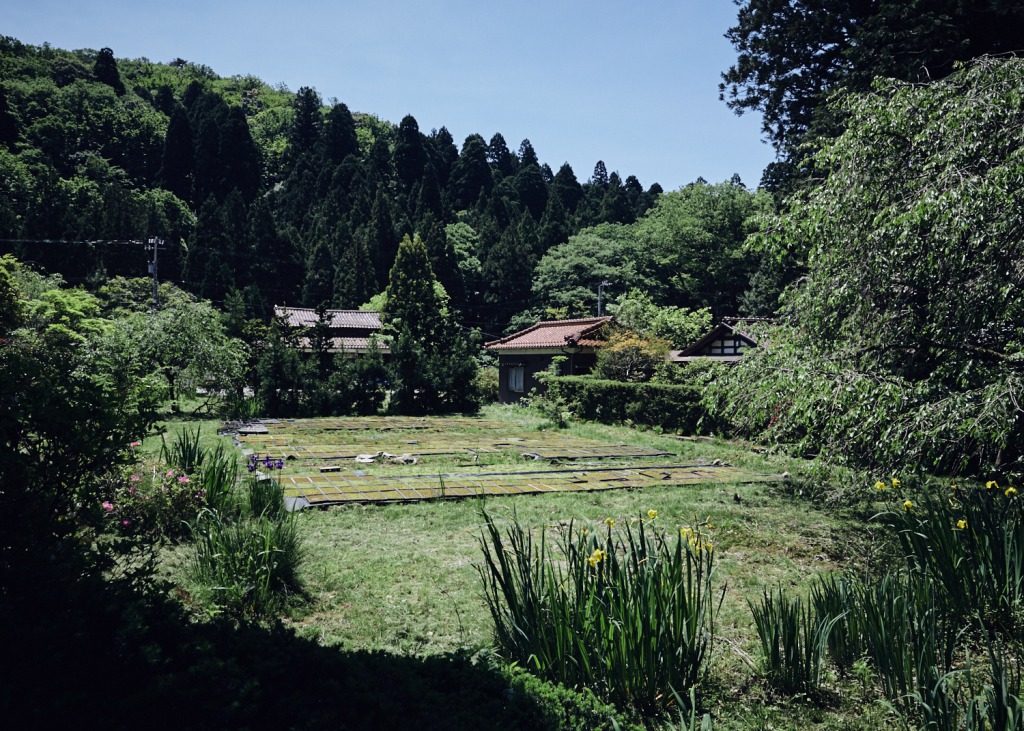 Only 17 minutes from Kanazawa by express train is the third biggest city in Ishikawa, Komatsu. You may have heard the word before if not the city. If you don't quite remember, there's a huge reminder next to Komatsu Station:
Komatsu Ltd. is a famous Japanese multinational corporation that manufactures industrial vehicles and equipment. That Komatsu is named for the city in which it began.
Komatsu was also the first home to Kanazawa's legendary sushi restaurant, Komatsu Yasuke!
So what's special about Komatsu?
Children's Kabuki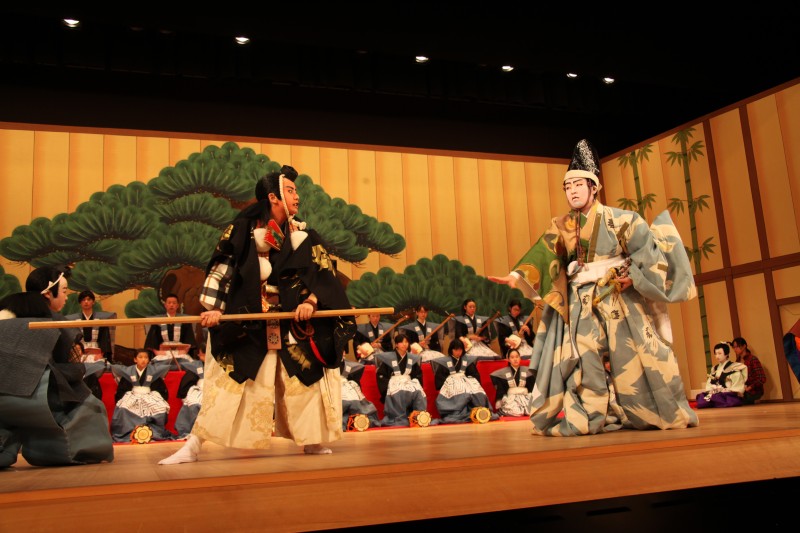 image courtesy of the Komatsu Tourism Bureau Network (写真提供:こまつ観光物産ネットワーク)
Kanazawa's 3rd Maeda lord, Toshitsune retired to the newly built Komatsu Castle in 1640, where the lovely Rojou Park now stands. A large population of samurai, merchants and craftsmen followed and began developing the culture of the area.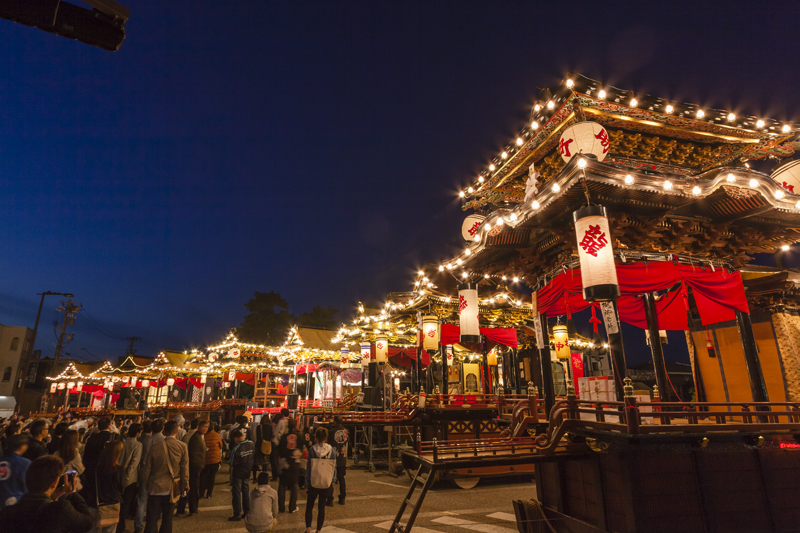 image courtesy of the Komatsu Tourism Bureau Network (写真提供:こまつ観光物産ネットワーク)
One of the more unique performances that developed was Children's Kabuki, featured prominently during the city's Otabi Festival in mid-May. For more than two and a half centuries, children have trained to perform on hikiyama, the beautifully detailed hand-crafted mobile stages.
Evergreen from Canopy to Floor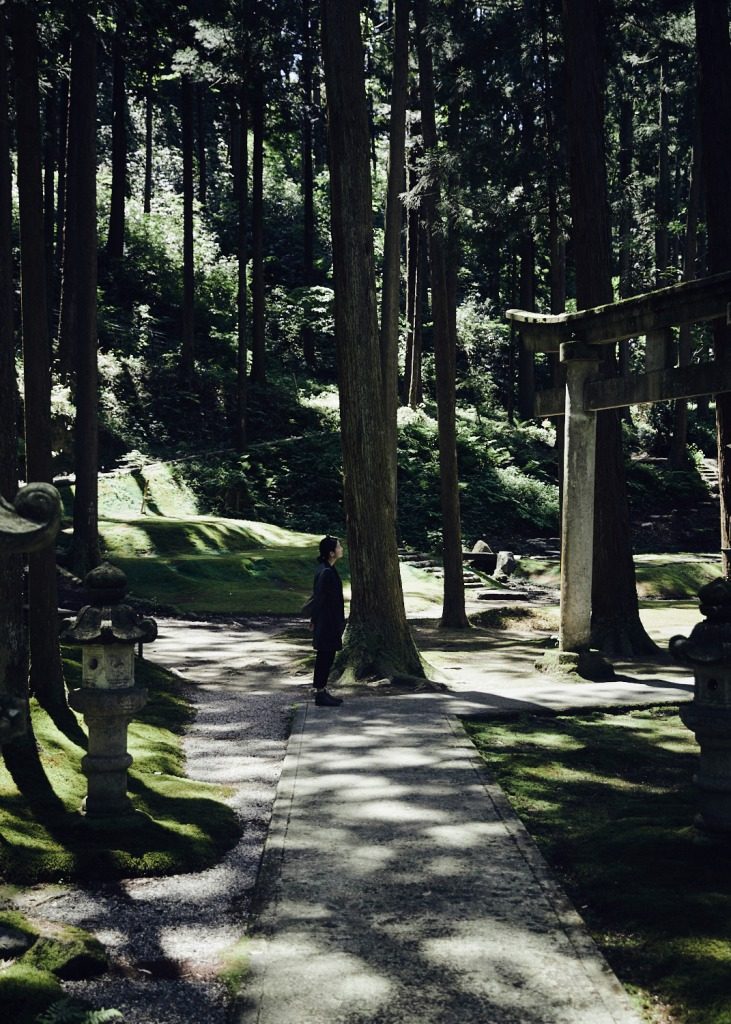 Komatsu has many cultural and historical spots, but I'd most recommend its nature, including its rich selection of seafood, houses more spacious than those in bigger cities, and easy to access to sea and mountains. We believe living close to nature is essential for a quality life. The most amazing places in Komatsu are those that are not only beautiful, but allow us to be close to nature, too.
Forest of Wisdom: Komatsu's Moss Garden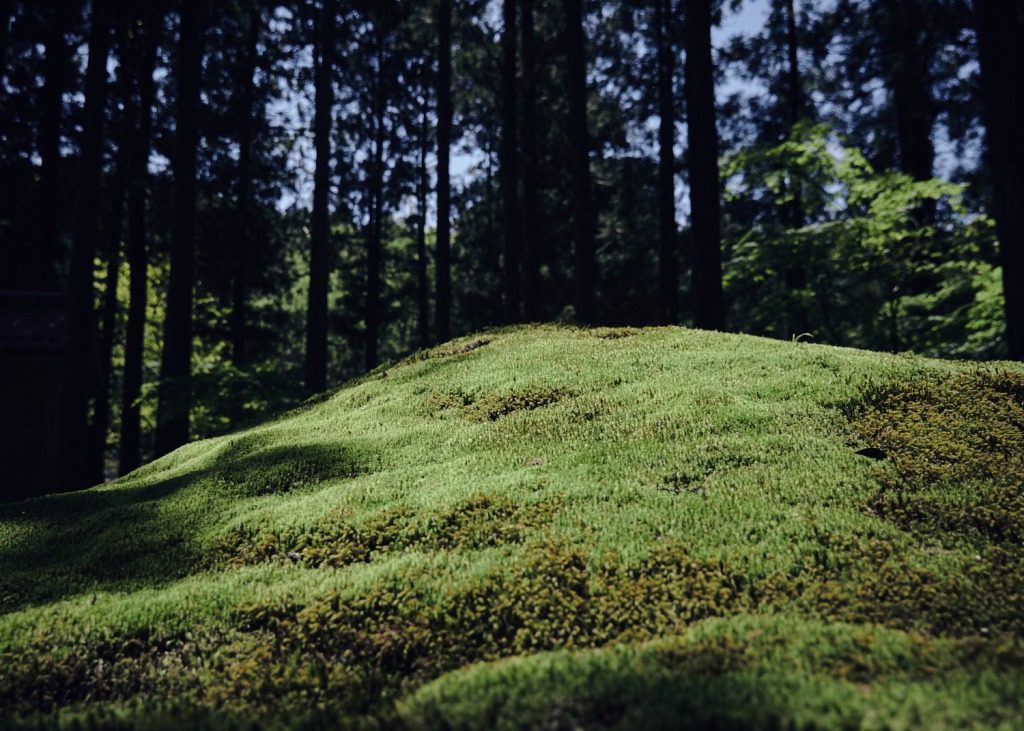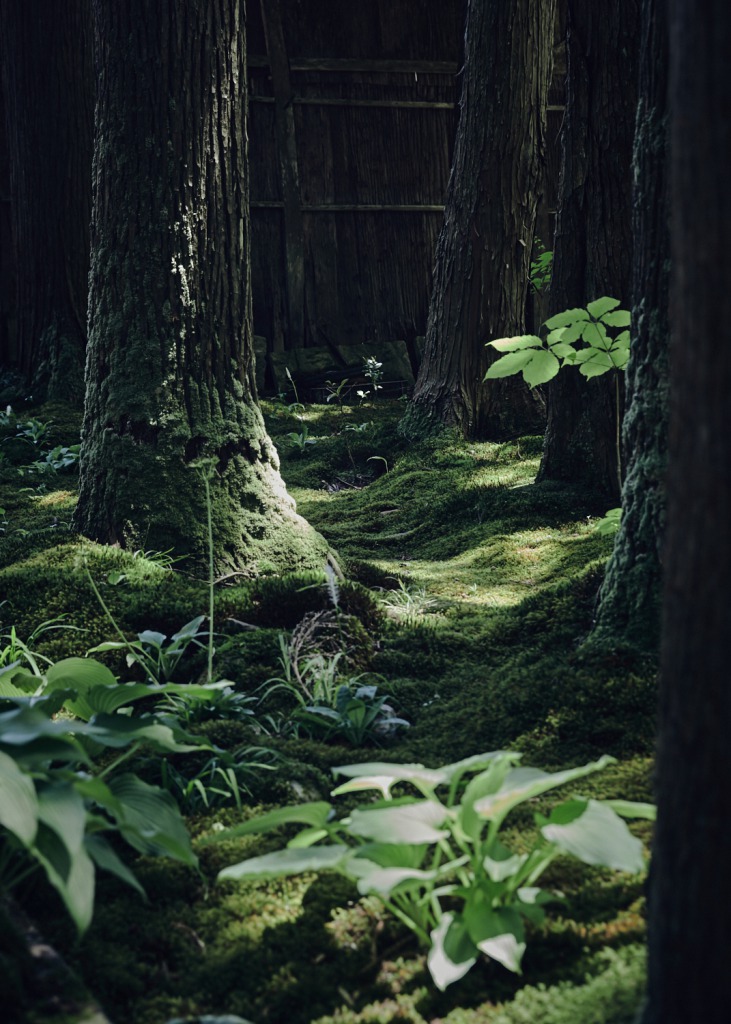 Hiyomachi is a small town of only seven houses in Komatsu. The people who live there work toward sustainability and coexisting with nature. They maintain a beautiful moss garden called the "Forest of Wisdom," an amazing place for a moss lover! If you don't already love moss, you may find your appreciation of it here. Moss surrounds you on all sides, carpeting the floor as far as the eye can see.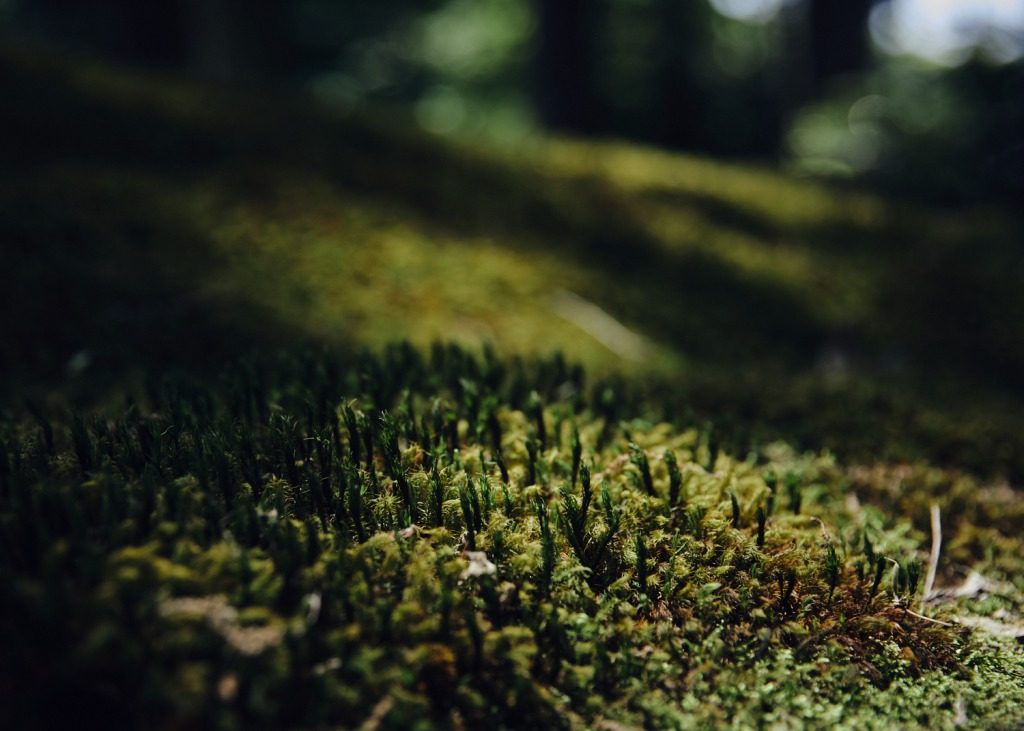 Japan's shrinking, aging population means fewer laborers in the industries of agriculture and forestry. The landscape maintenance and management that keep private homes and nature in symbiosis have become more difficult each year. It's an issue throughout Japan, and even throughout the world, so gardens like this one are a precious natural heritage and a culture in danger of being lost forever.
Natadera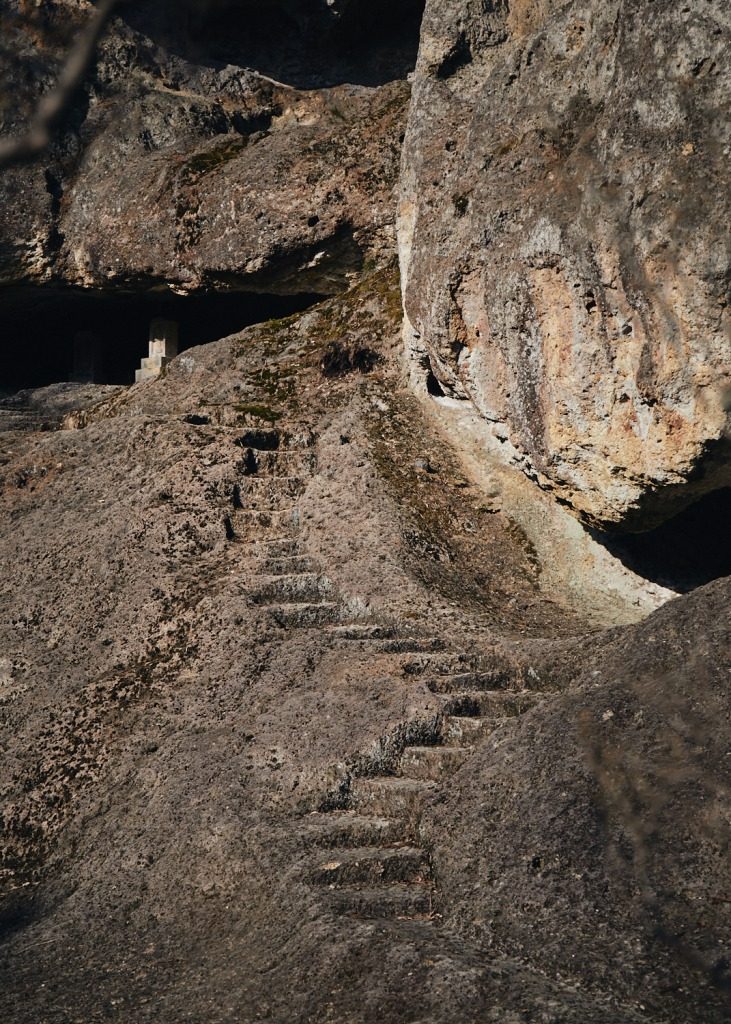 You may have already seen many temples in Japan, but Natadera is a special and unique place. Geographically, it's gorgeous! Its strange rock boundary is a nationally designated scenic spot that can be enjoyed from afar or climbed. The temple cherishes the "nature of Nature," imposing as little artificiality as possible. This means no handrails, so be careful moving about and wear sports shoes or sneakers!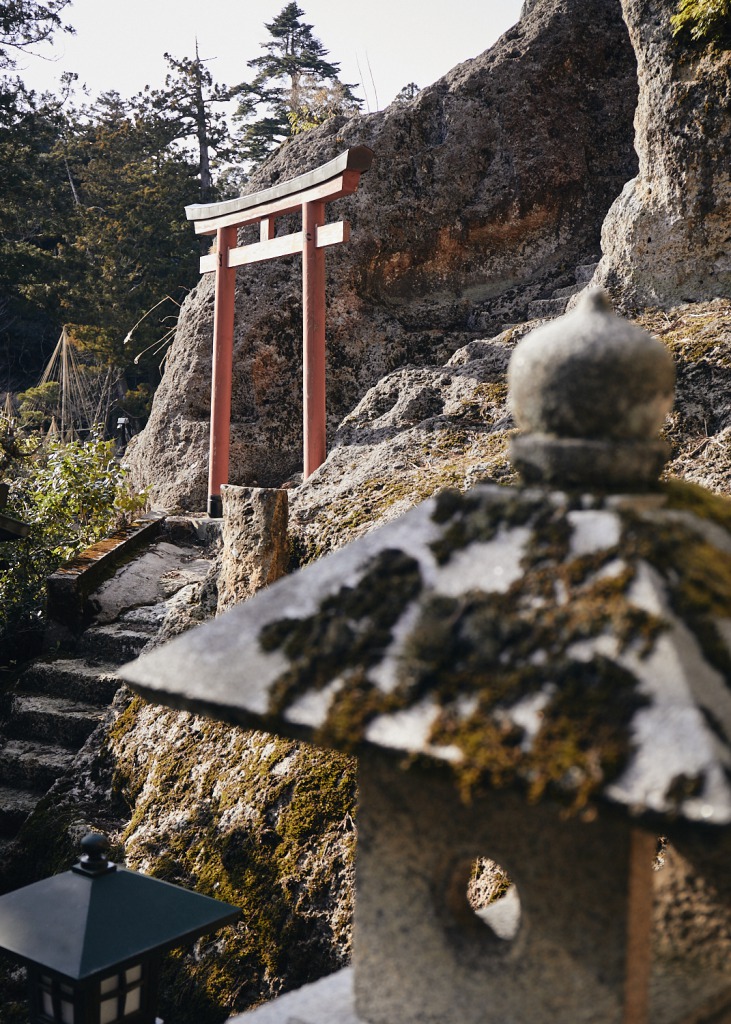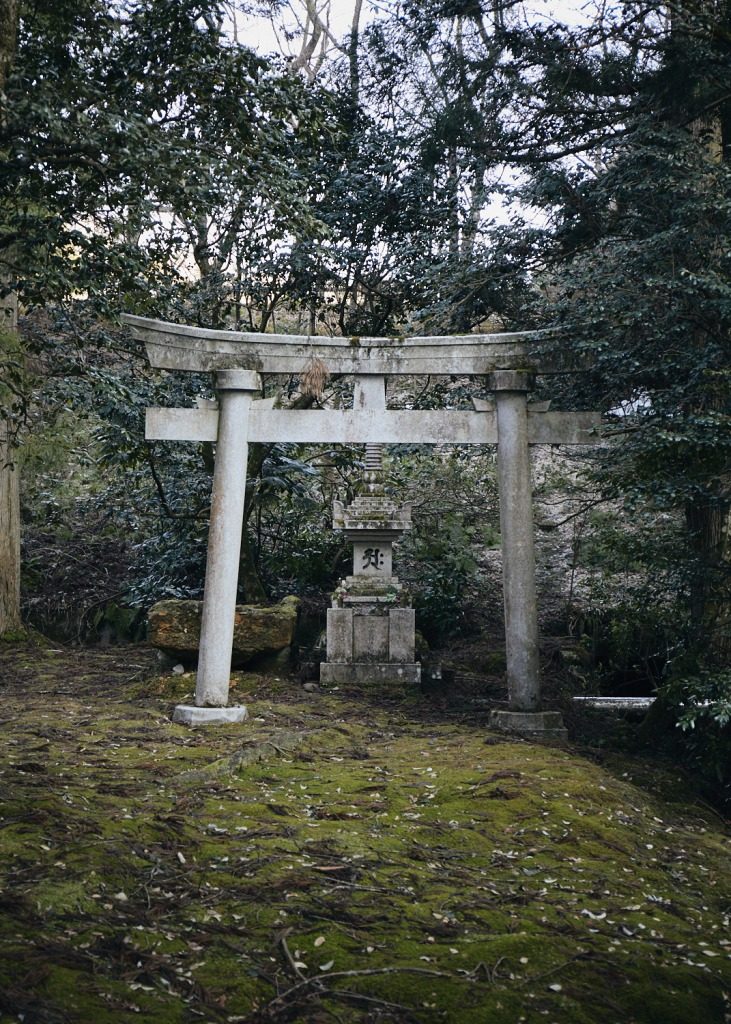 Because many aspects of nature were integral to ancient peoples, nature itself is as a god. Japanese religions are steeped in animism, the belief that many things, especially in nature—waters, rocks, trees, grasses, even the soil—house spirits and should be revered. After all, if not for these elements of nature, people could not have thrived.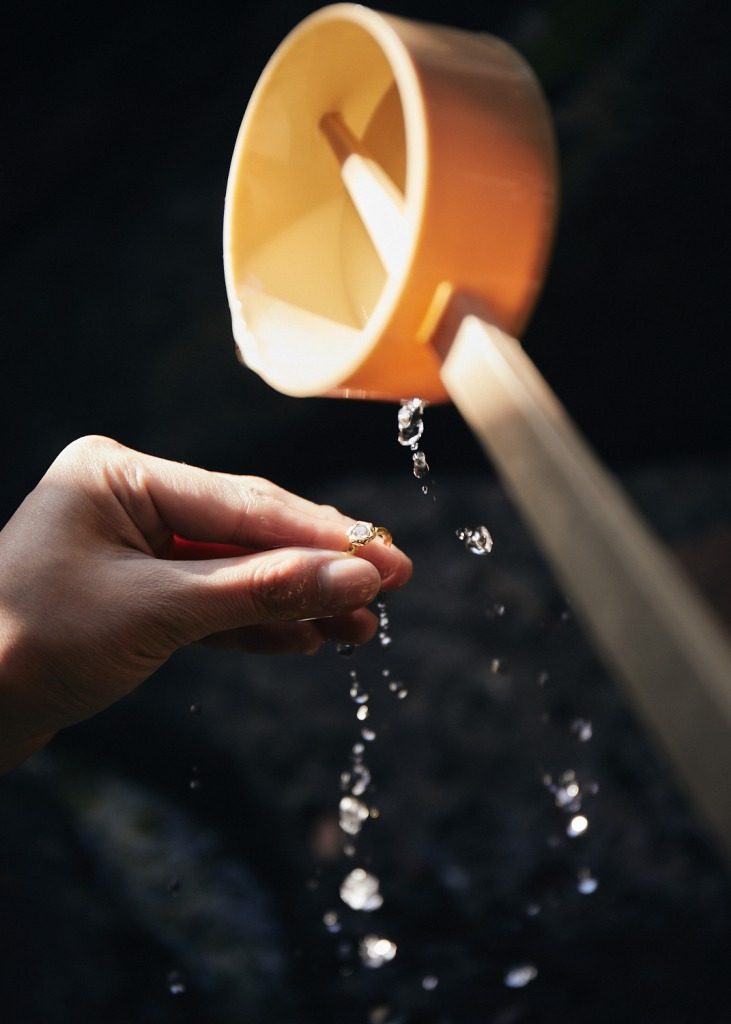 There are wells filled with sacred water here. I purified my favorite ring for luck.
The cost of visiting Natadera is included in a stay at the temple's nearby shukubo, Ikumo.
Takigahara House & Café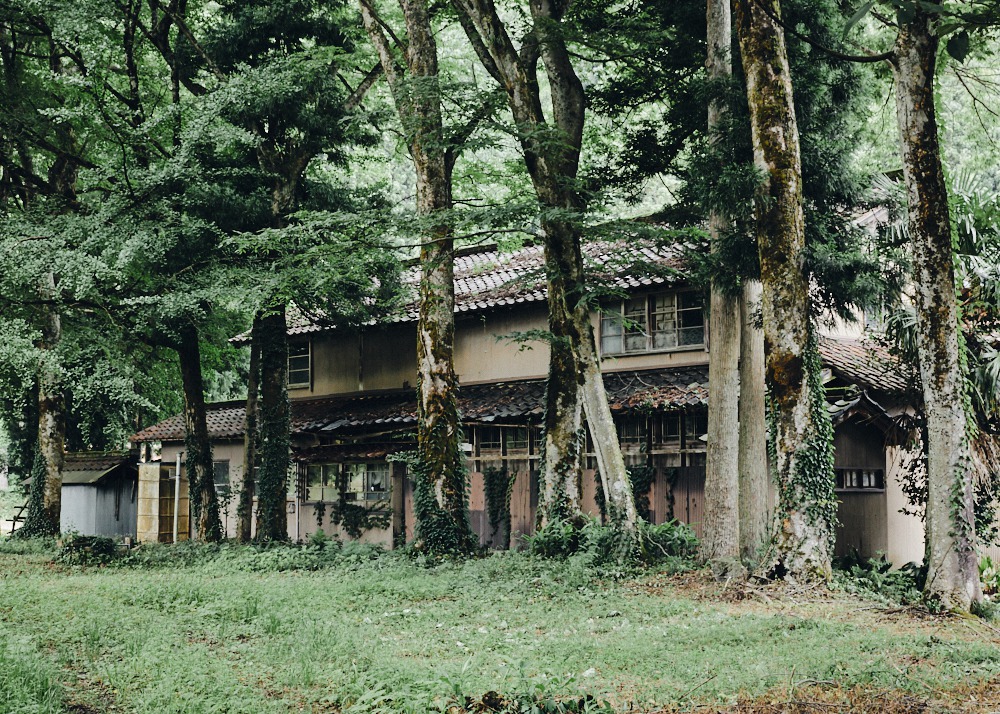 Even some Komatsu folks don't know about Takigahara. In 2016 a team who organized the farmers' market in Aoyama, Tokyo moved into a huge farmhouse and renovated it, cultivating the land around them. Feeling that modern life has grown too separated from the nature, they believe agriculture is a path back to a pure mind.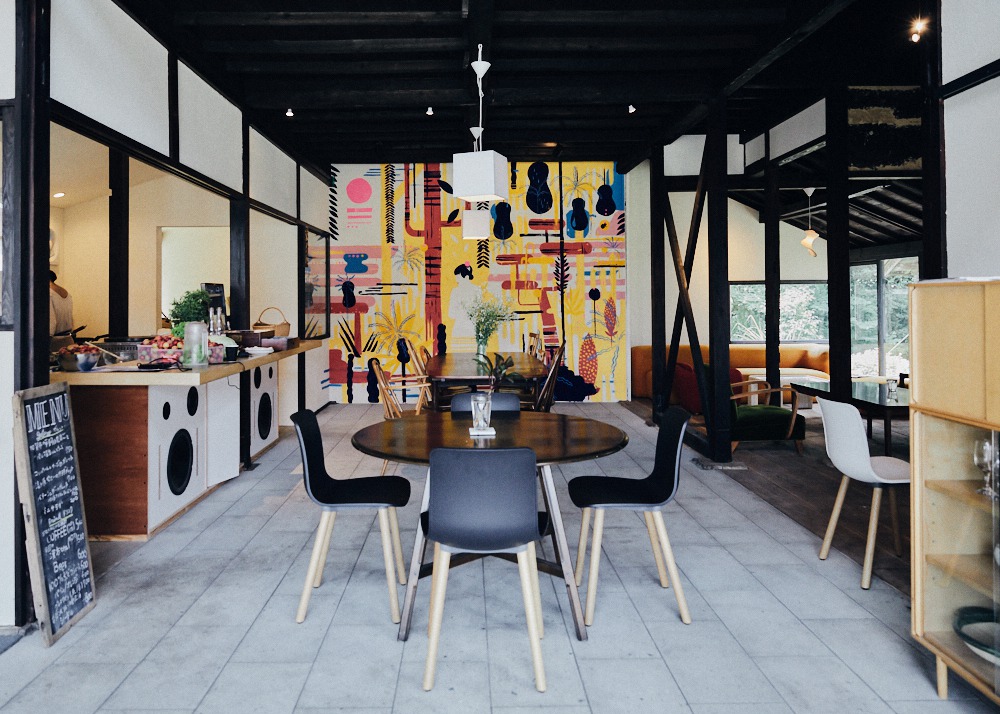 I was inspired. Before they came here, they had no direct experience with farming. Soon, experienced older farmers taught them traditional methods, and they taught themselves much of what they know as well. They've now successfully produced a great variety of vegetables and herbs, opened the Takigahara Café and organized events throughout the year. Creativity was everywhere.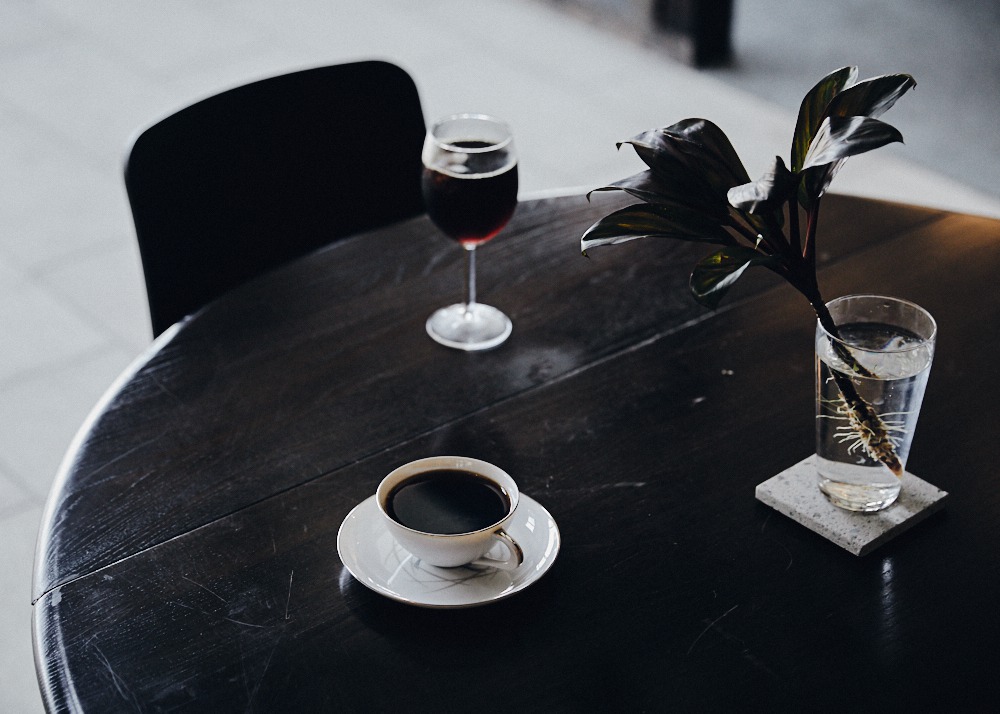 When I went arrived, they were so welcoming! They traveled with us to Kaga Onsen together only an hour after we'd met. We had dinner at their house, and I slept on tatami mat floors their house itself. These are the kinds of experiences that defined Takigahara: locals, Japanese, and people from all over the world sharing tastes and camaraderie through farm life. People connect naturally in this place.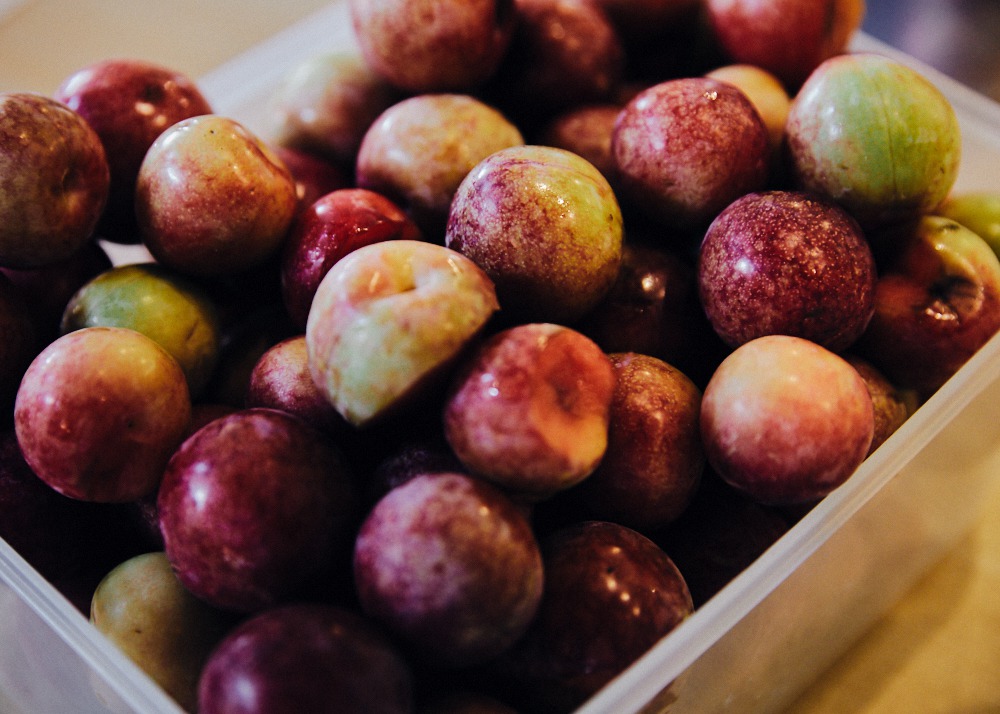 ---
Unfortunately, most these places are difficult to get by bus or train, so I recommend renting a car to see them all. You can go at your own pace and enjoy the beautiful countryside. Even my friends from abroad rented a car in Ishikawa Prefecture and said it was less worry than they expected.
Our route by car:
Kaname Inn → Moss Garden: 55 min
Moss Garden → Natadera: 9 min
Natadera → Takigahara Café: 10 min
Takigahara Café → Kaname Inn: 1 hour
Bus & Train to Natadera only:
Kaname Inn → Kanazawa Station: 13 min
Kanazawa Sta. → Kaga Onsen Sta.: 25 min (Ltd. Express) / 45 min (JR Line)
Kaga Onsen Sta. → Natadera: 55 minutes (Kaga Tour Canbus, Mountain loop)
photos by Nik van der Giesen
---
Notice concerning COVID-19: Information and services for the above sites may be temporarily suspended due to the coronavirus pandemic. Please check again close to the dates of your visit. Guests of Kaname Inn Tatemachi may also use our concierge service to make inquiries as necessary. Thank you for your understanding, and we eagerly look forward to your stay.