A Legendary Sushi Shop in Kanazawa: Komatsu Yasuke
05.01.2020
— ARCHIVED —
This article is no longer being updated and may contain old or incorrect information. For the latest information on Kanazawa and recommendations for guests of Kaname Inn Tatemachi, please check our
IDEAS main page
.
NOTICE
At this time, Komatsu Yasuke no longer accepts unsolicited reservations, regardless of language ability. When Komatsu Yasuke is not available, our staff have always readily recommend the following high-end and delicious sushi-ya restaurants:
Sushi Mitsukawa (みつ川)
Asanogawa (あさの川)
Shinosuke
Shinosuke in particular comes highly recommended for folks looking to taste Master Marita's work, as Shinosuke is run by one of his protégés!
Additionally, please see Hiroshi's selection of favorite high-end sushi restaurants.
As we felt it unfair not to share our experience at this once-in-a-lifetime restaurant, the original text for Komatsu Yasuke is below.
---
A Legendary Sushi Shop in Kanazawa: Komatsu Yasuke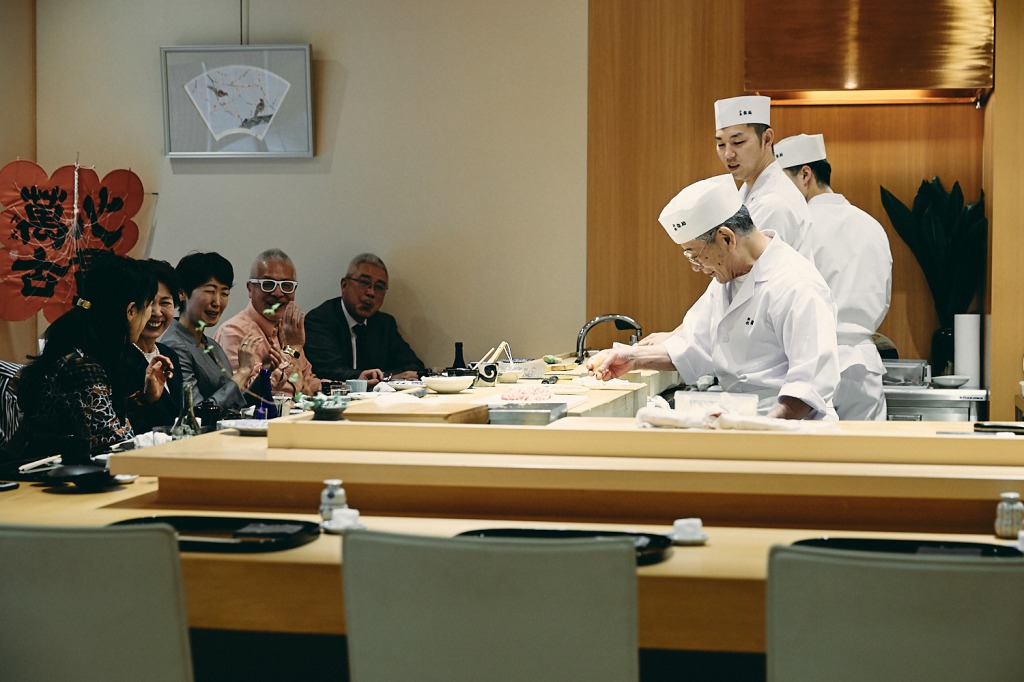 A Legendary Sushi Master in Kanazawa
Kanazawa has many top level sushi restaurants, and it's often difficult to get seats, requiring a few months' booking in advance. Among these, Komatsu Yasuke is well worth the wait.
Komatsu Yasuke's master, Kazuo Marita, is one of Japan's sushi legends. The staff of Ginza Kyubey's main restaurant acknowledge that "he is the best." Now over 80 years old, Marita still amazes us with his sushi. I've heard many a politician, actress and CEO fly from Tokyo just to have his sushi for lunch. Many people say, "I need his sushi in my life!"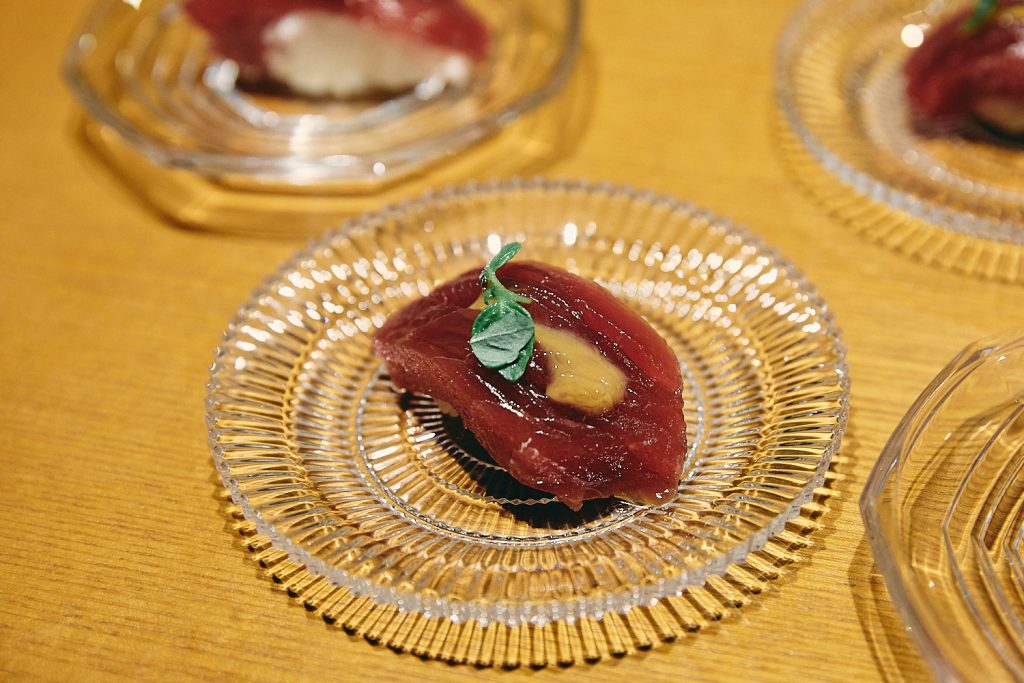 Why is this? . . .
He told me in his own his words during my last visit:
I don't need to use the best ingredients. I could make fancy sushi, but I want to serve sushi at a reasonable price for everyone. Quality seasonal ingredients and locally-grown rice complement and unify each other. Each brings something the other lacks.
Some luxury sushi restaurants may push many different highlights beyond ingredients, but such is not his position. He hand serves each piece of sushi to his customers and says with a smile, "Isn't it delicious?"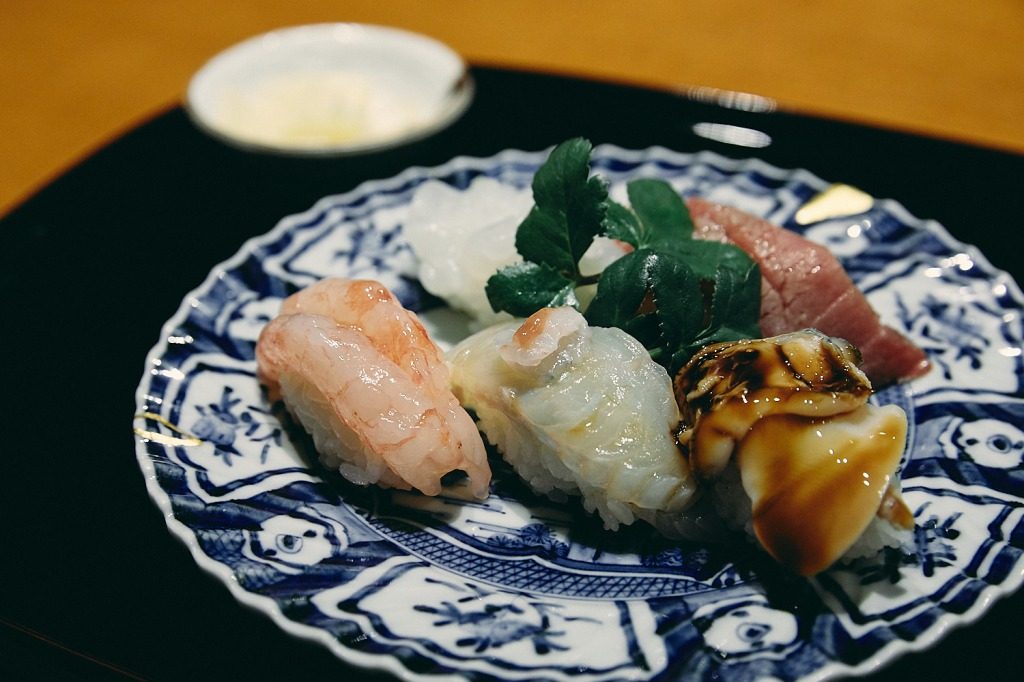 A few years ago, his original restaurant in Komatsu (for which the current restaurant is named) grew so popular, he became overly busy, and closed his shop briefly, saying he couldn't make sushi with his heart. In 2017, he opened his current sushi shop in Kanazawa with a renewed passion. Many people had longed for the day, as his sushi is memorable and heartwarming. There is simply nothing like it.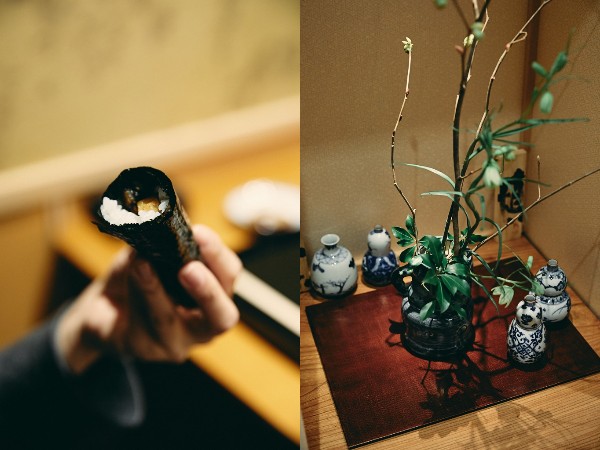 If you have a chance to visit Komatsu Yasuke, I recommend skipping the appetizers and order from sushi menu, and especially the maki sushi, or sushi rolls! His unakyu maki (eel and cucumber roll) and negitoro maki (tuna and green onion) are the best in this world.
I hope he remains healthy, happy and making sushi as long as possible. I want to have my favorite hand rolled sushi one more time. . .
---
Komatsu Yasuke
Honmachi 2-17-21, Kanazawa, Ishikawa
11:30 a.m. – 4:00 p.m.
closed Wednesdays & Thursdays
5 minutes from Kanazawa Station
2.6 km from Kaname Inn Tatemachi (approx. 15 min. by bus)
Direct reservations only (by phone, in Japanese)

Lunch begins promptly at 11:30 a.m., 1:00 p.m. and 2:30 p.m. Please arrive 15 minutes before your reservation time and remain in the waiting area until called. The staff speak only Japanese. Ask for the house sake!
photos by Nik van der Giesen