Toyama, for Crafts & Nature Lovers
20.05.2021
Are you itching to get off the beaten path? Can't decide between enjoying nature or some souvenir shopping for a piece of unique regional craftwork? A stop in Toyama Prefecture might just hit the spot!
Let me show you our half-day itinerary through the sparkling Toyama Glass Art Museum, the elegant River Retreat Garaku and the nearby Rakusuitei, the cozy Toyama Municipal Folkcraft Village, and the austere Kotoku-ji Temple, whose grounds are peppered with local pottery!
But first, a quick tour of the lesser-known gems of Toyama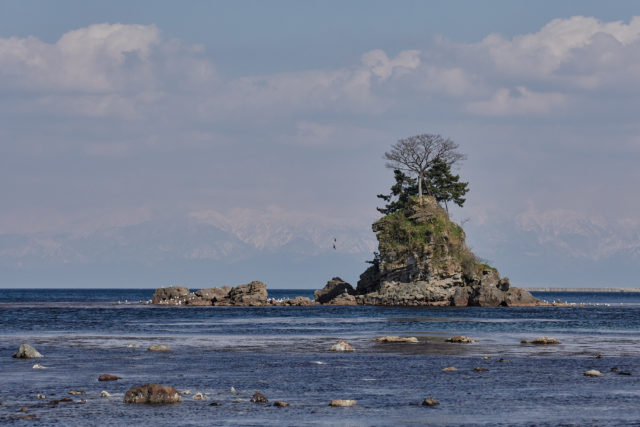 Amaharashi Coast. Behind the tiny island is the Tateyama Mountain Range.
Tateyama, a.k.a. Mount Tate
Toyama is the next prefecture over from Ishikawa, and symbolized by the beautiful Mount Tate (i.e., Tateyama), the pride of its people. On a clear day, you can see these same mountains from the bullet train between Tokyo and Kanazawa. Be sure to sit next to a south-facing window!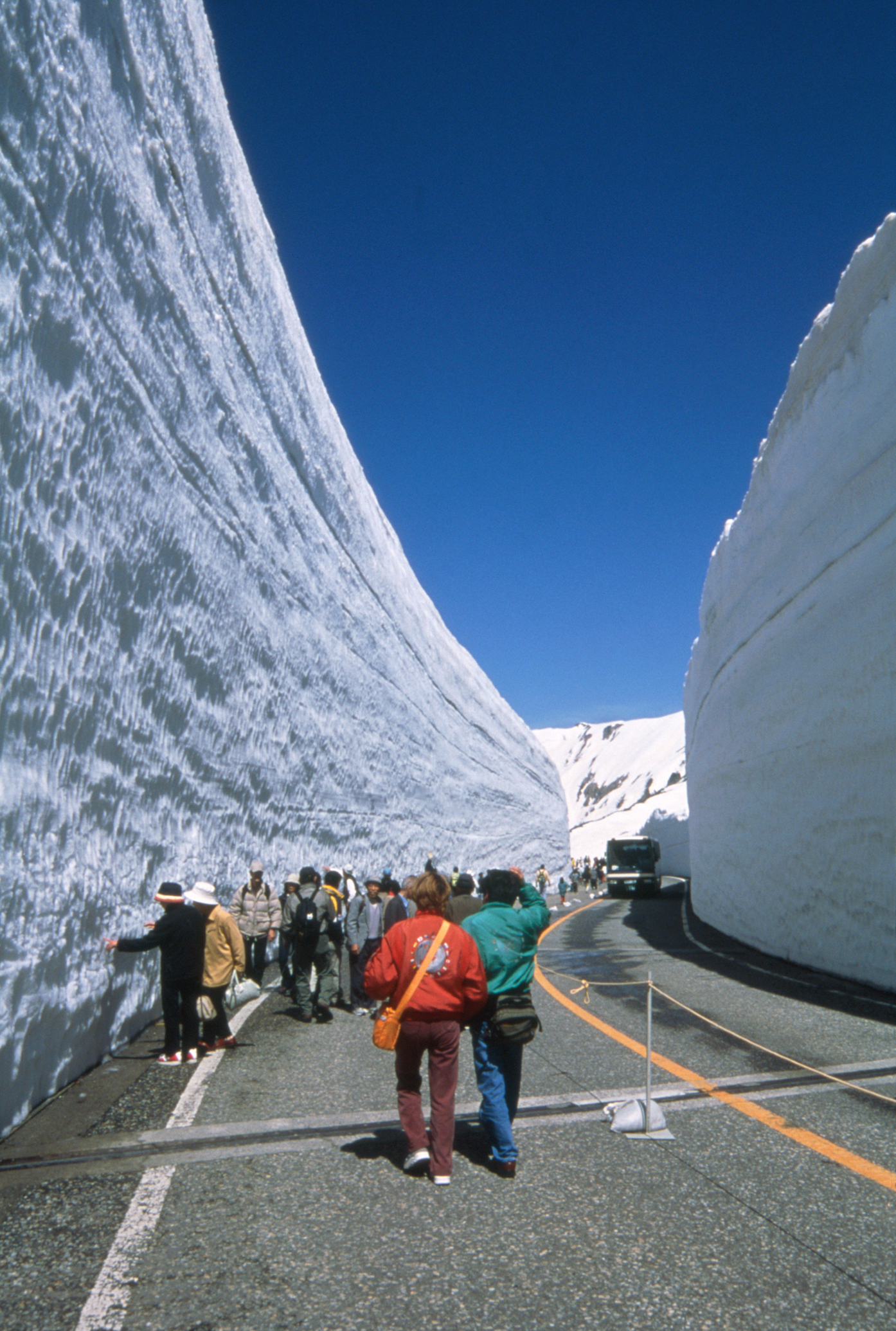 courtesy Toyama Tourism Association
The Alpen Route
In April and June, the Alpen Route is opened for tourists to see the wall of snow over 20 meters tall. The view is unreal!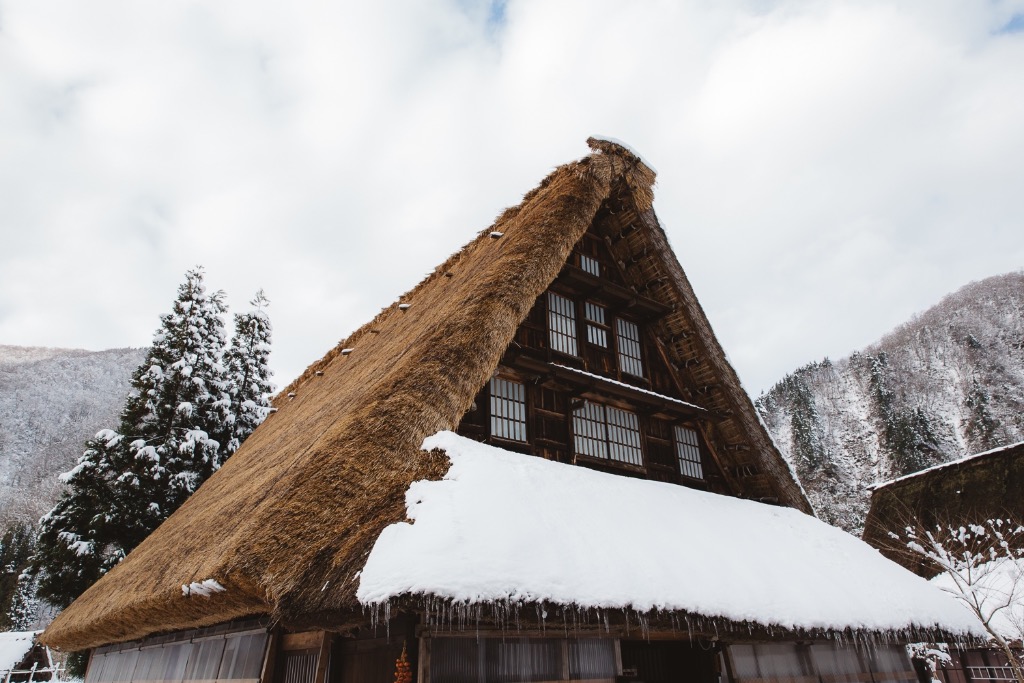 Gokayama
World heritage site Gokayama is also in Toyama. A smaller and quieter farm house village than Shirakawago, this is the one to visit if you want to avoid crowds.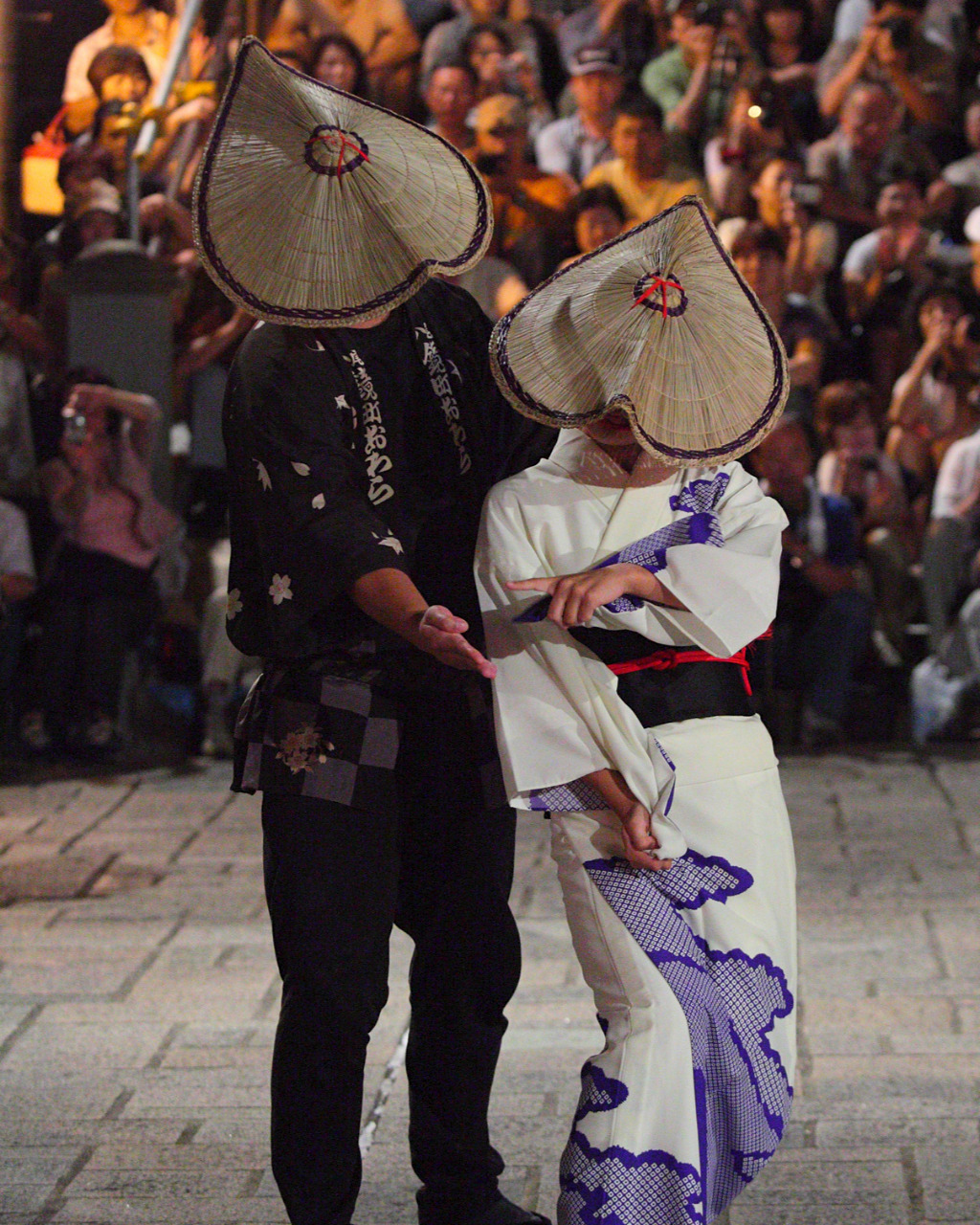 Toyama's Bon Festival
At summer's end, the mysterious dancing festival of Owara-Kaze-no-Bon is held in Yatsuo, not far from Toyama City. Each year, more and more people from all over the country gather to watch.
There are many charming spots in Toyama, but from here I want to share everything that appeals to my craftwork-loving heart! So let's start:
Toyama Glass Art Museum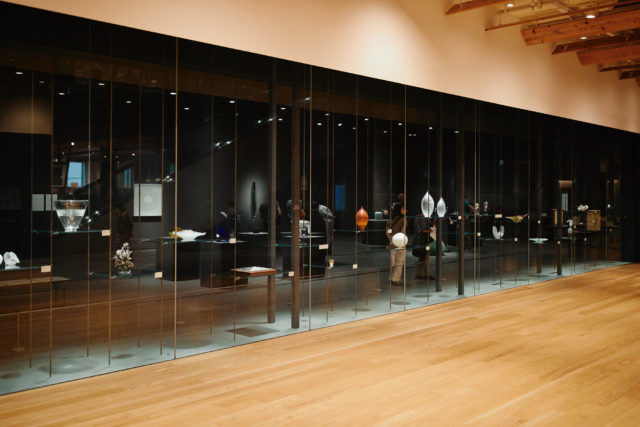 One of Toyama City's aims to be a host of glass art, and the collection here is simply amazing! Dale Chihuly's "Glass Art Garden" on the 6th floor is particularly striking.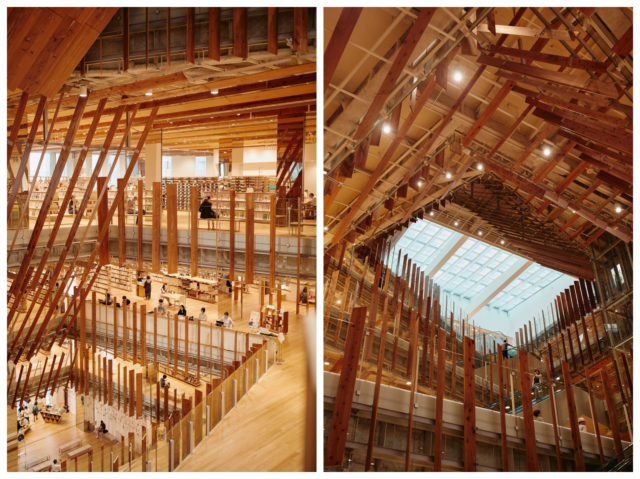 If you don't go for the glass, go for the architecture! The museum is designed by the world renown architect and professor, Kengo Kuma. The museum also hosts a city library that is so beautiful, I wish I had such a one in my own neighborhood.
River Retreat Garaku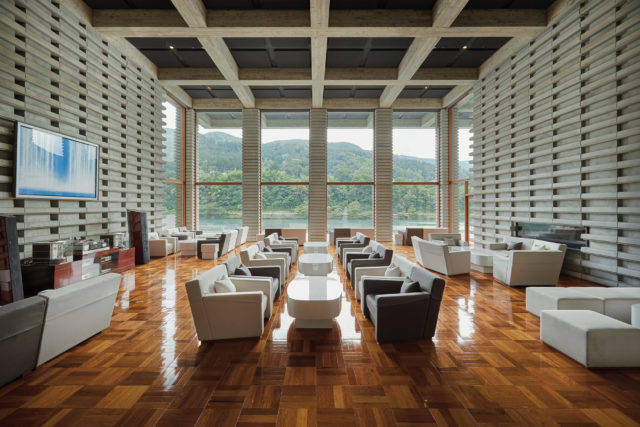 Staying at River Retreat Garaku is like living in a museum. From the entrance to details of each room, artistry is everywhere. This is a truly luxurious experience. We stayed in a room with a view from one of the newer buildings. It was a huge room for only two people.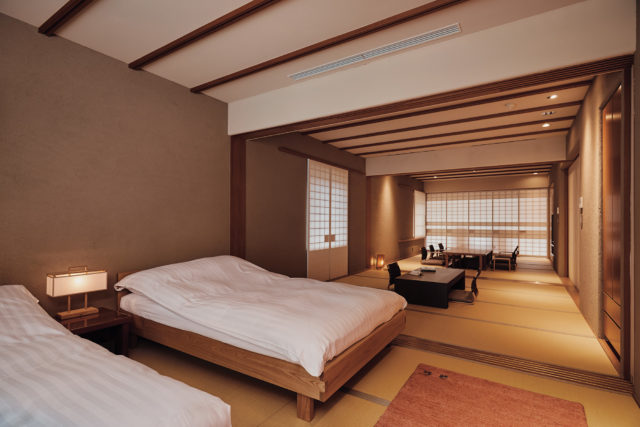 We could spend all day in the hotel, overlooking the river surrounding nature from our room—Even our bath had a beautiful view!—enjoying spa treatments, or dining on a fantastic meal at their restaurant, with drinks after at Bar Millennium.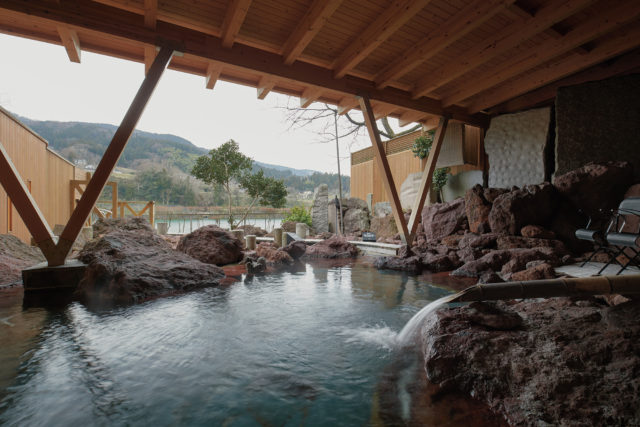 The staff were super attentive. When it snowed unexpectedly the same morning we had to leave by 5:00 a.m., the staff brought my car around and cleaned the snow off, giving me time to spare. From understanding to action, their flow was professional.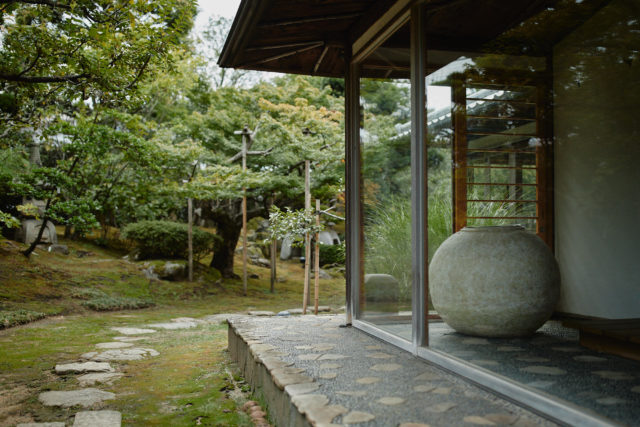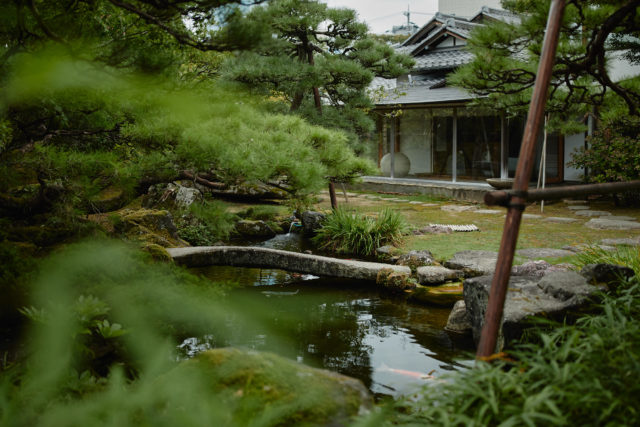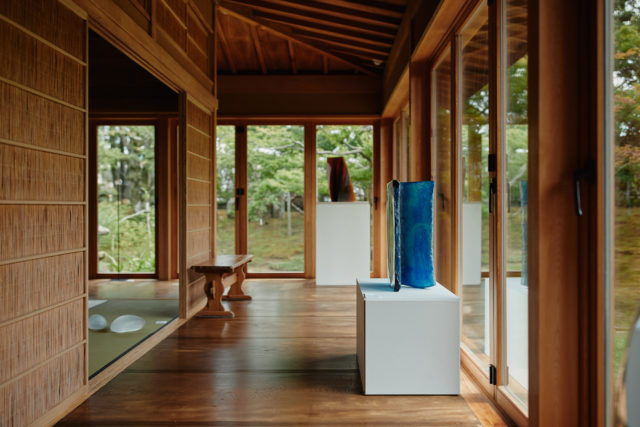 Near Toyama Station is Garaku's sister museum, Rakusuitei. Meaning "enjoying green", Rakusuitei has a view of beautiful gardens from each exhibition room. The ever-changing collections on display were impressive, and so, too, the minimal Japanese design of the museum house itself.
COVID-19 Notice: As of January 4th, 2021, Rakusuitei is temporarily closed.
Toyama Municipal Folkcraft Village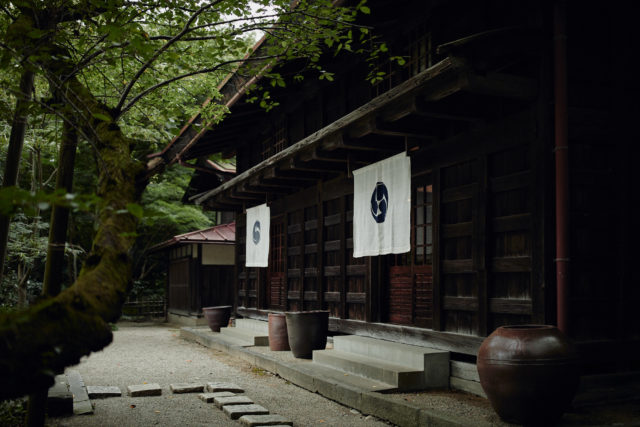 The village has nine museums of different types, but I most recommend the Museum of Ceramic Art and the Thatched Roof Folk Art Museum. The sense of wabi-sabi, of "beauty in imperfection," is everywhere there.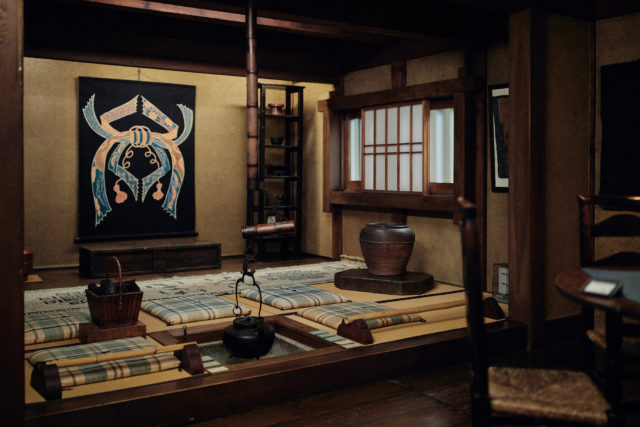 Because the village isn't a mainstream sightseeing spot, there's no crowd to speak of and you can freely take your time. It's only 9 minutes by car from Toyama Station.
Nearby, Mount Kureha Park Observatory has a fantastic view of the surrounding rural area. If you're lucky with the weather, you can see the Tateyama Mountain Range and Mount Tate, and come to appreciate how people have come to admire it so much.
Kotoku-ji Temple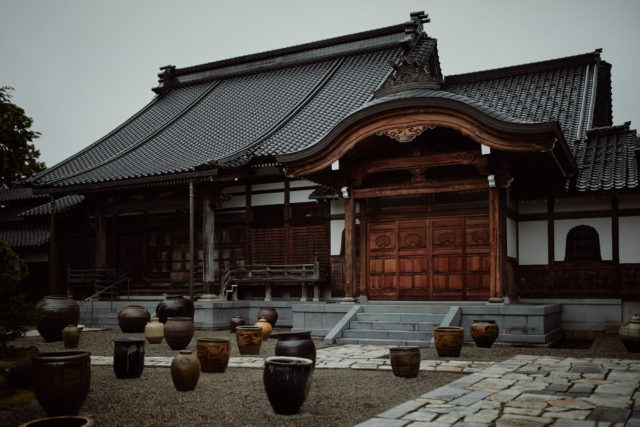 Kotoku-ji is no ordinary temple. Shiko Munakata, one of Japan's most prolific and honored modern folkcraft artists, resided in the area for part of his life. A collection of his works, as well as works by Sori Yanai and other craftsmen, litter the temple's front garden.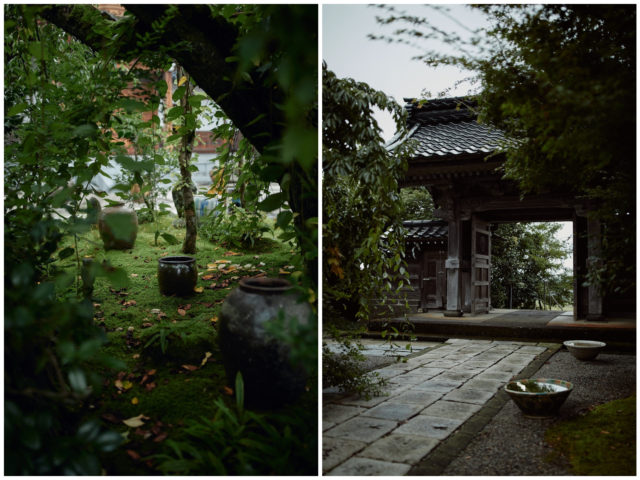 If you're driving from Shirakawago or Gokayama to Kanazawa, this temple area is just in between, in Nanto, the southern area of Toyama. If you have the chance to explore the area, you may notice that the homes of rural Toyama are much larger than in any other place in Japan.
Getting There
by train from Kanazawa to Toyama Station
Take the Hakutaka, Tsurugi or Kagayaki express (2o minutes, 2810 yen, price varies by season and car) or the IR Ishikawa Line (57 minutes, 1220 yen) to Toyama Station.
by Canbus from Toyama Station
You can take the Canbus  from Toyama Station for a 700 yen pass that allows you to board throughout the day, worth the price if you plan to see other places around Toyama city area. Some buses shortcut across various sites, and if you miss a bus, it can be more than an hour's wait for the next, so be very careful when planning your route on the Canbus.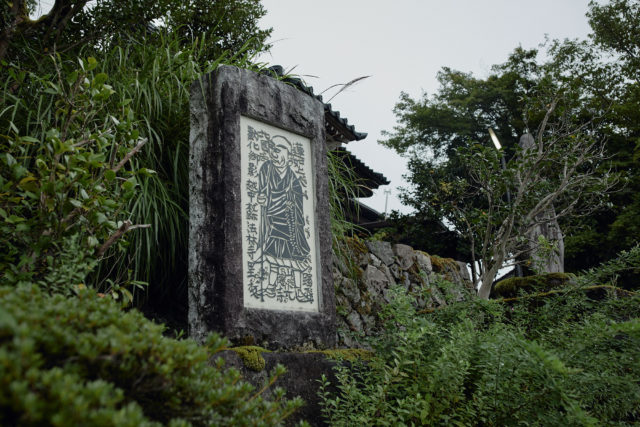 Enjoy this special trip!
photos by Nik van der Giesen (hitonoto), unless otherwise noted
---
Notice concerning COVID-19: Information and services for the above sites may be temporarily suspended due to the coronavirus pandemic. Please check again close to the dates of your visit. Guests of Kaname Inn Tatemachi may also use our concierge service to make inquiries as necessary. Thank you for your understanding, and we eagerly look forward to your stay.