Shokudo YArn: Fusion Food with a Twist
03.09.2018
Yes, spelled just that way. The entire experience will give you a double take.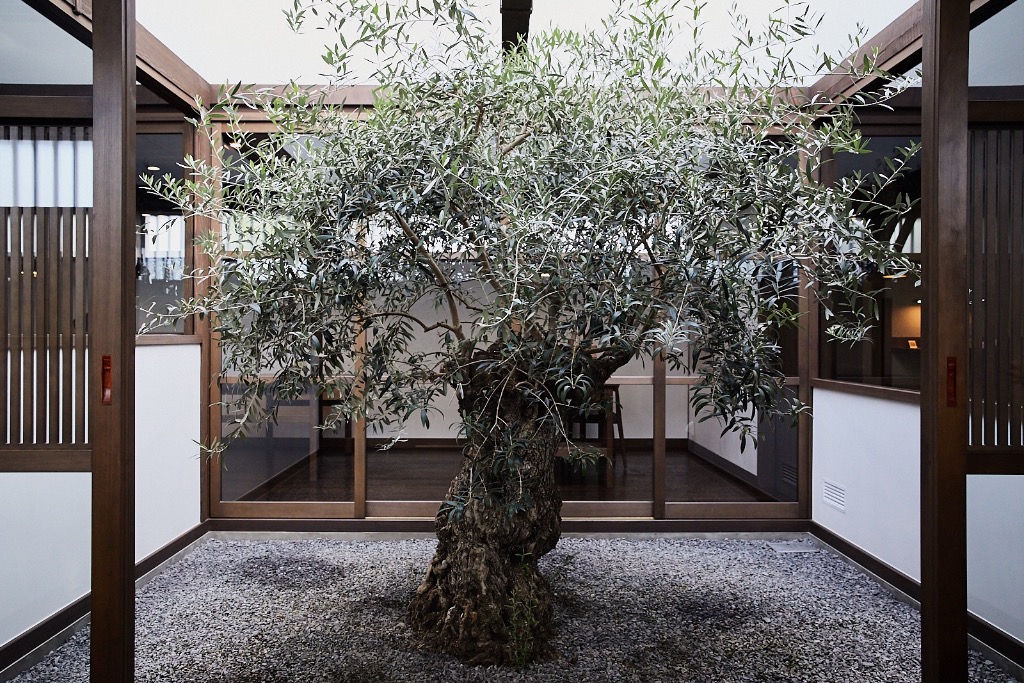 Located in Komatsu, YArn is owned by a local husband and wife. They renovated a twisted yarn factory  into this beautiful restaurant in 2015, but it is not their first. They've worked several restaurants in Japan and Europe, including the renown three-star El Bulli in Spain.
The essence of innovation flows through every serving dish and menu item, particularly in the ingredients and plateware taken mainly from Ishikawa Prefecture.
Just as yarn is made by twisting many threads together, the owners of YArn have been intertwining the history of the building and the various aspects of their own backgrounds to create one unique experience.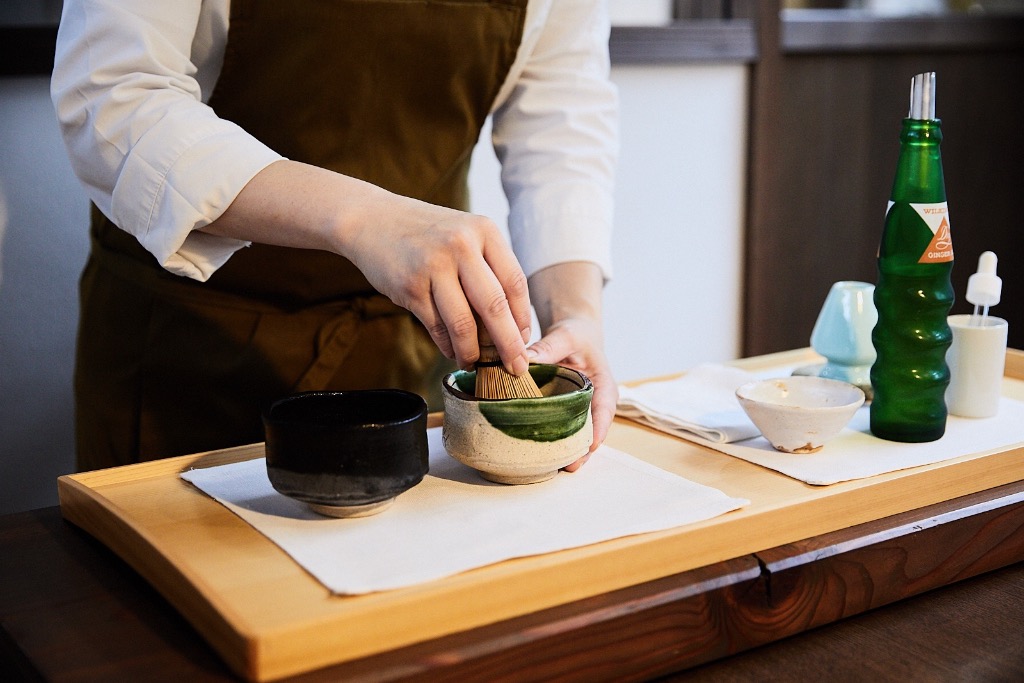 Their cuisine is very experimental. For example, this matcha green tea is whisked with ginger ale and a secret ingredient of the house is poured in. It's makes for a cool, summer flavor of matcha and an entirely new green tea experience. The ingredients change seasonally, as does the menu.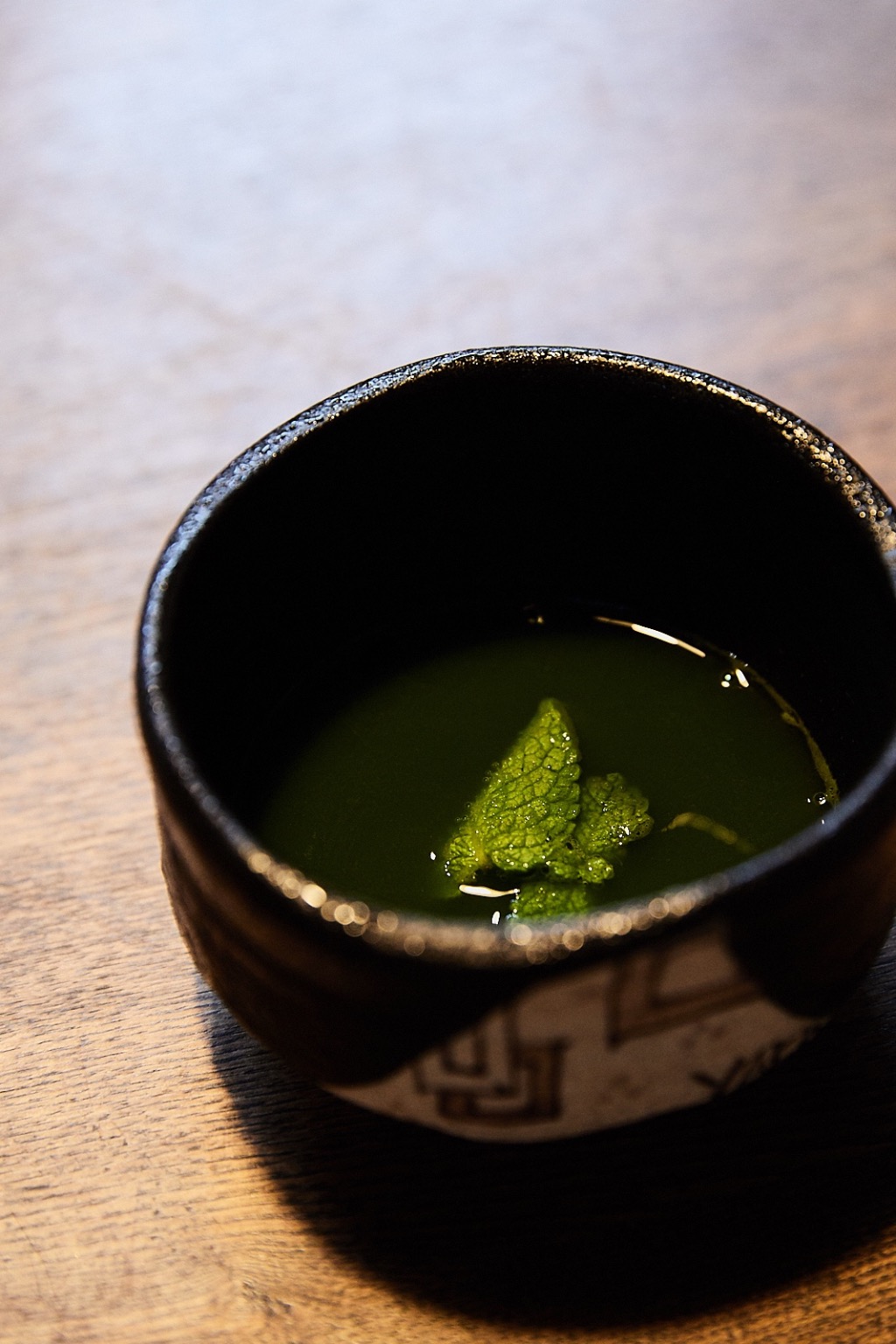 It looks like grilled corn . . .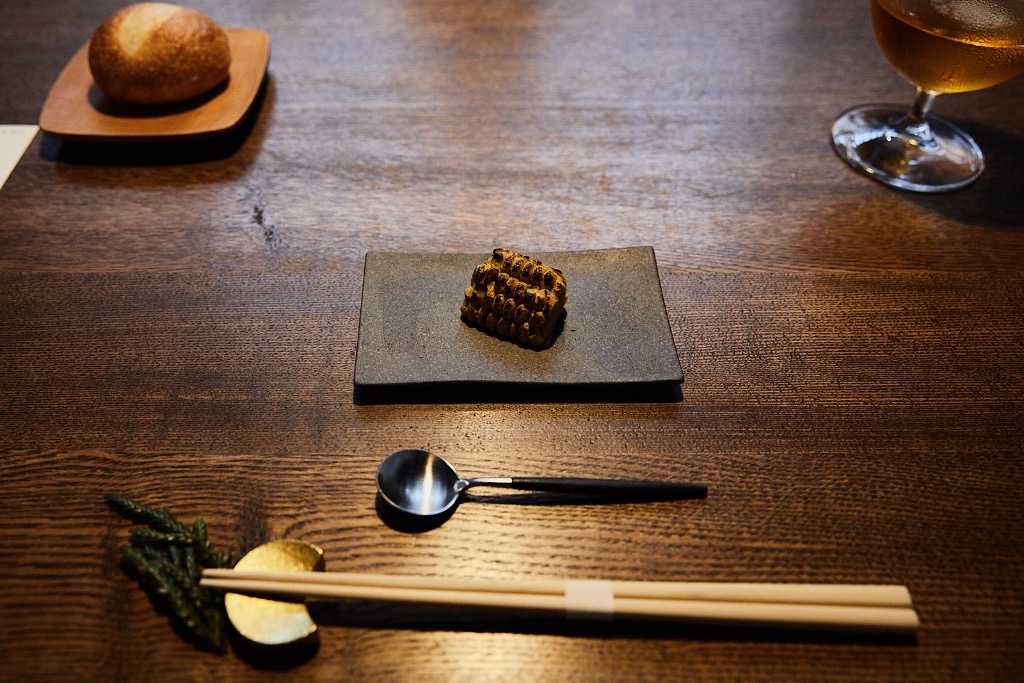 . . . but it is not. Not quite. Corn is first made into a creamy paste, molded and then charred. It was so soft, we had to eat it with a spoon. A mild sweetness arose from the corn itself.
We could feel the respect for each ingredient, as their natural taste was enhanced. 
A salad bouquet presented standing upright. How? you may ask . . .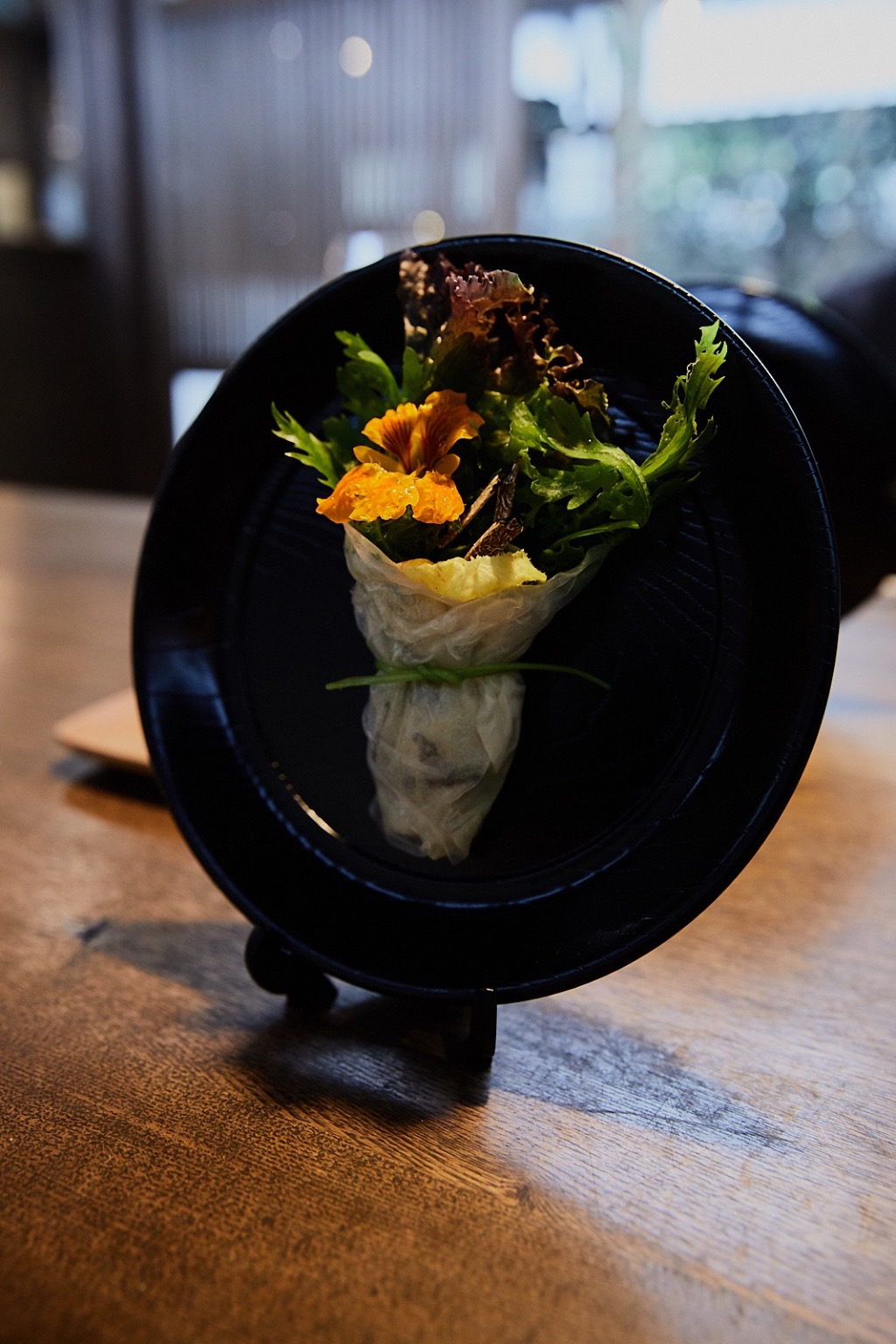 The sticky wrapping suspends it on the plate even when held vertically. You can eat the entire thing. Pay close attention not only to the taste, but also to the color from every angle and the texture of each bite.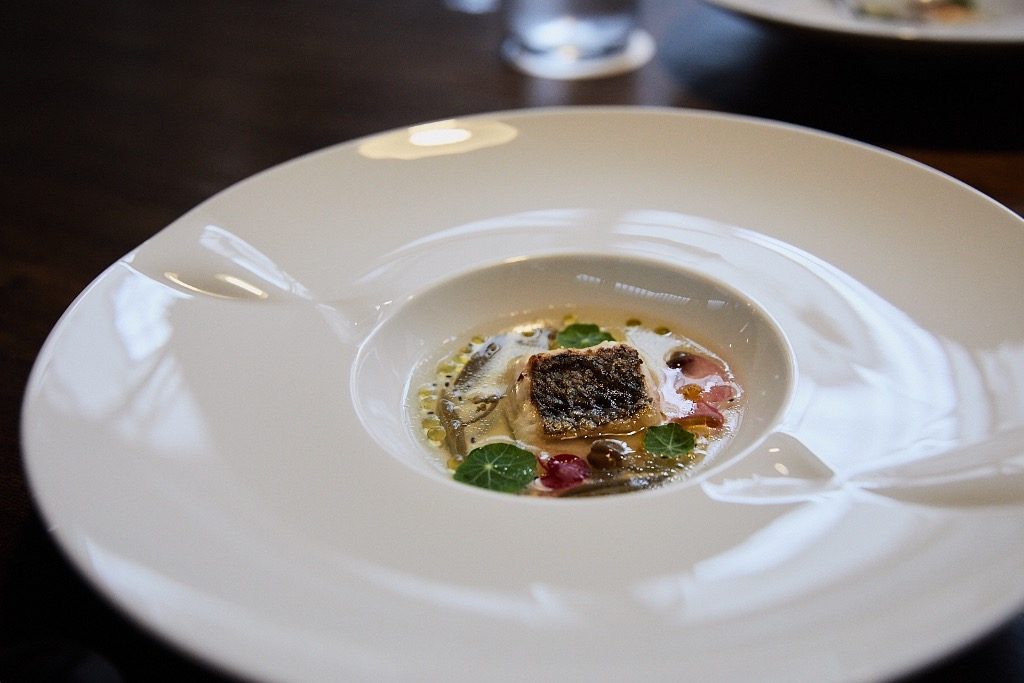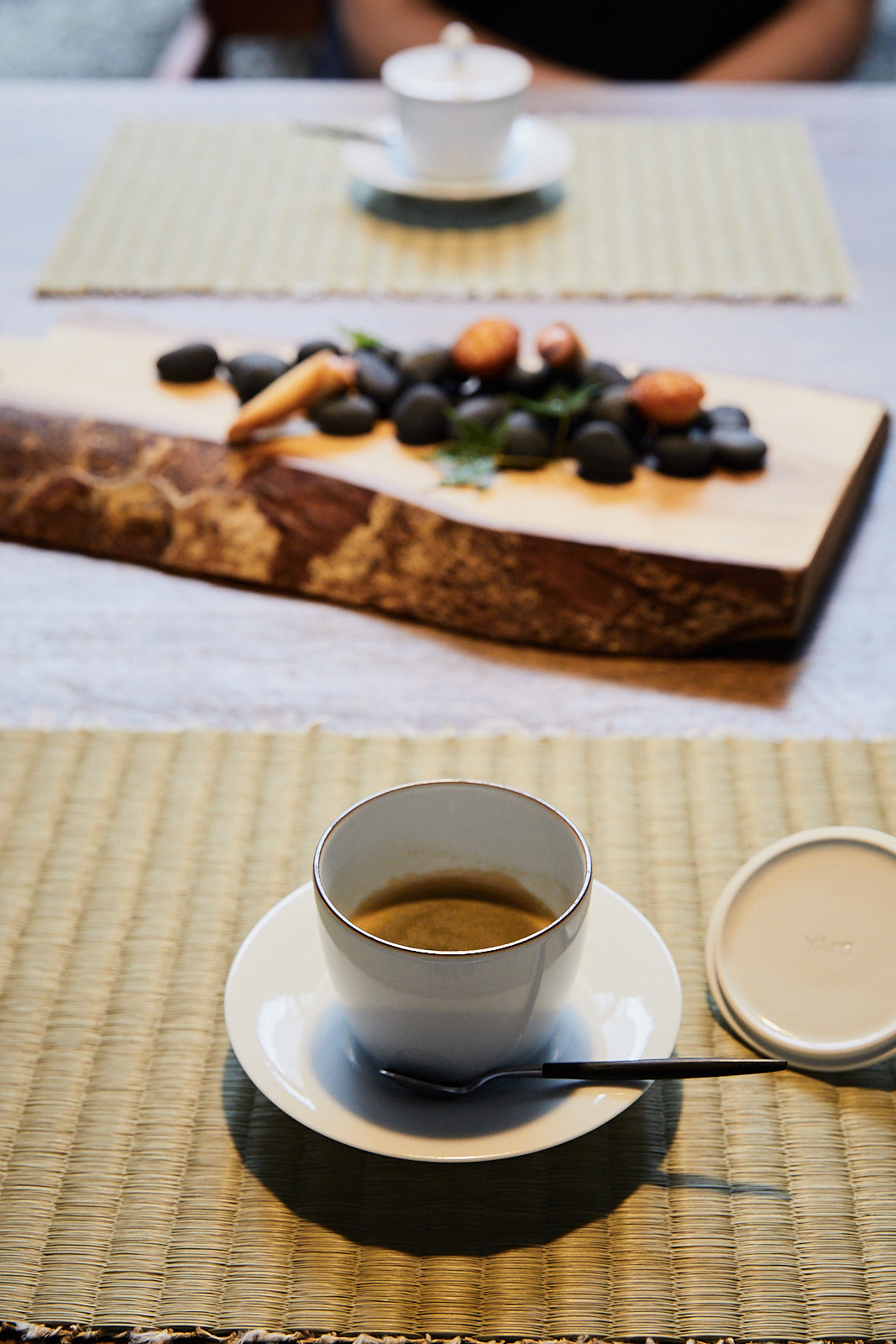 Their ideas, history of experiences, and the time and effort given to each creation surprise us every time. Everything looks beautiful and provides a unique and delicious taste and even novelty. I can say it entertains all the senses!
---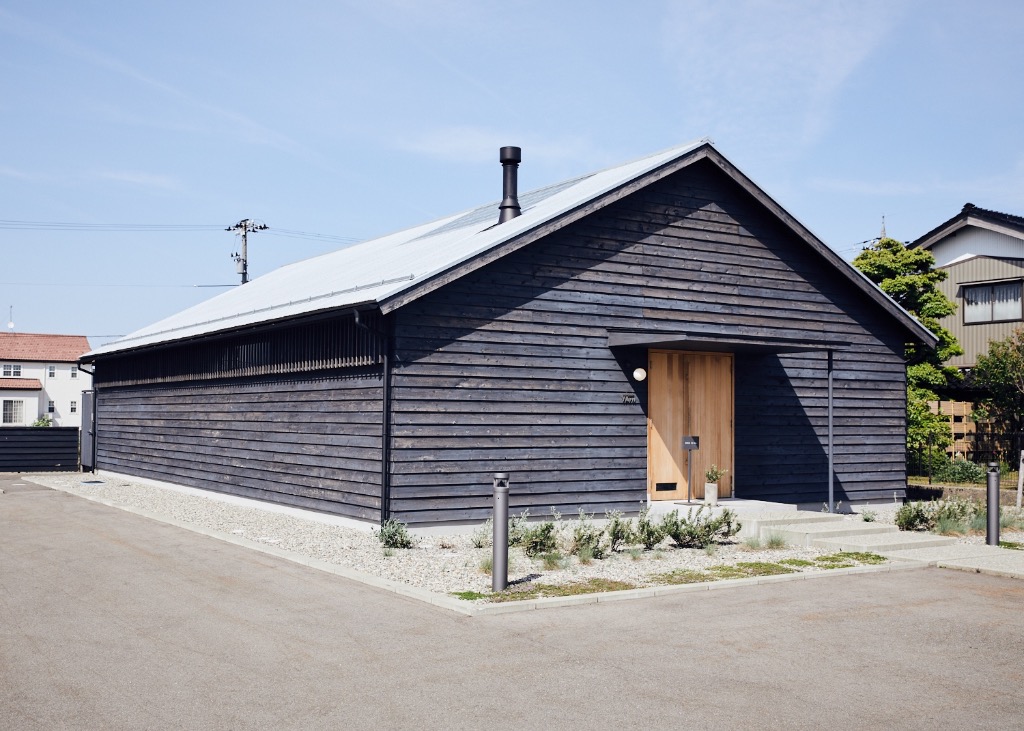 YArn
website
1-37-1, Yoshitakemachi, Komatsu-shi
42 minutes from Kaname Inn by car, or
16 minutes from Kanazawa station to Komatsu station by rapid train
9 minutes to YArn by taxi
photos by Nik van der Giesen