Dancing Women, Faces Hidden: Toyama's Owara Kaze no Bon Festival
19.08.2019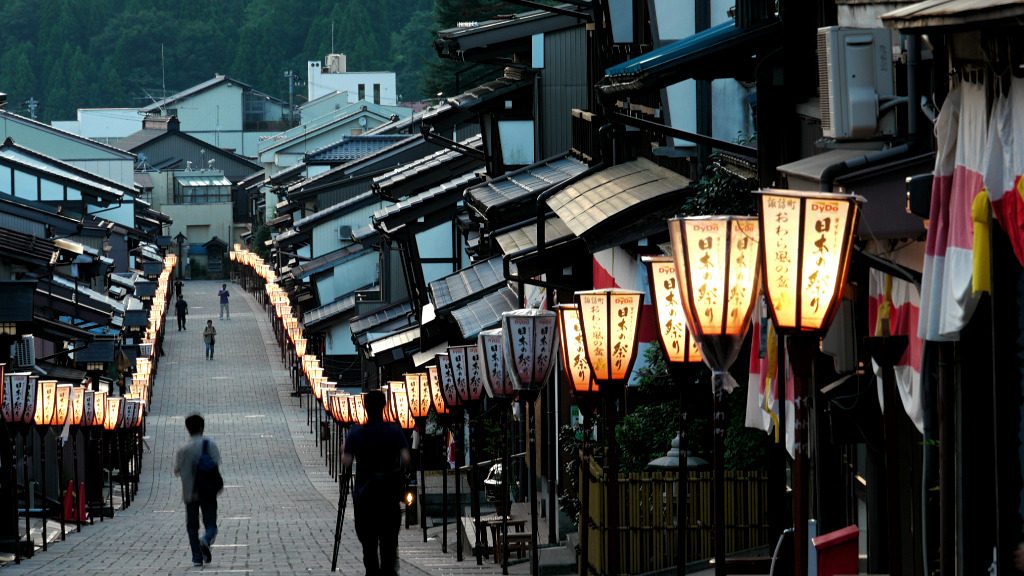 It's the end of summer in Japan, and typhoon season is here. In the small, rustic district of Yatsuo, on the south side of Toyama City, thousands of paper lanterns line the streets. Businesses close, and people gather. Hundreds of women in uniform kimono in groups according to their home neighborhood, move gracefully in step through the town, faces hidden under folded straw hats. Their ghostly dance is a prayer to the wind to spare them this year. It's Owara Kaze no Bon, Toyama's Festival of the Dead.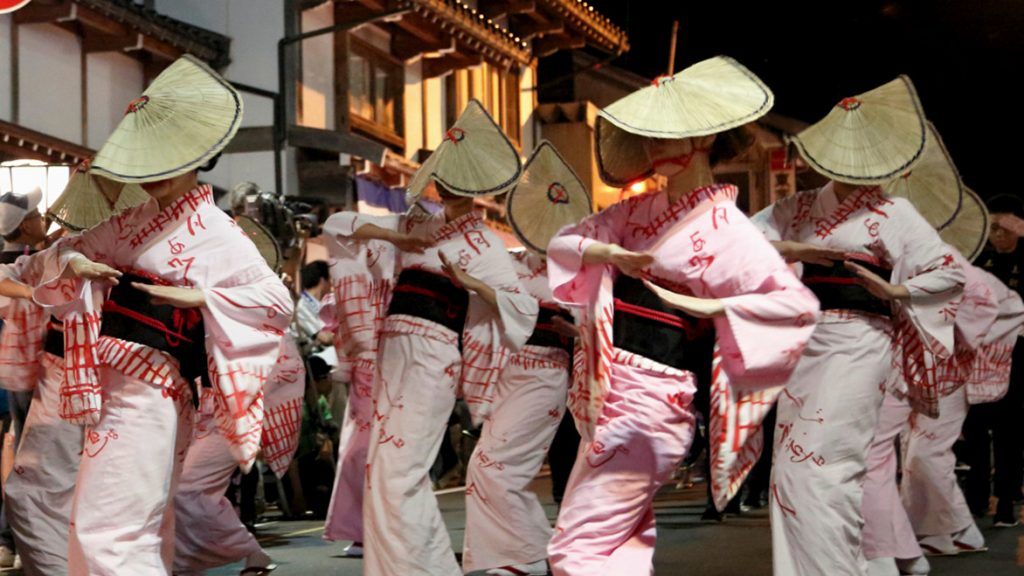 The featured musical piece, set to shamisen strings and taiko drums, is the local "Ecchu Owara Bushi," one of the most sophisticated and difficult folk songs in Japan. The lyrics call out the 210th day of the year on the old Japanese calendar, which is the festival's start date of September 1st. It was traditionally the busiest day for farmers and one of the most feared days for typhoons.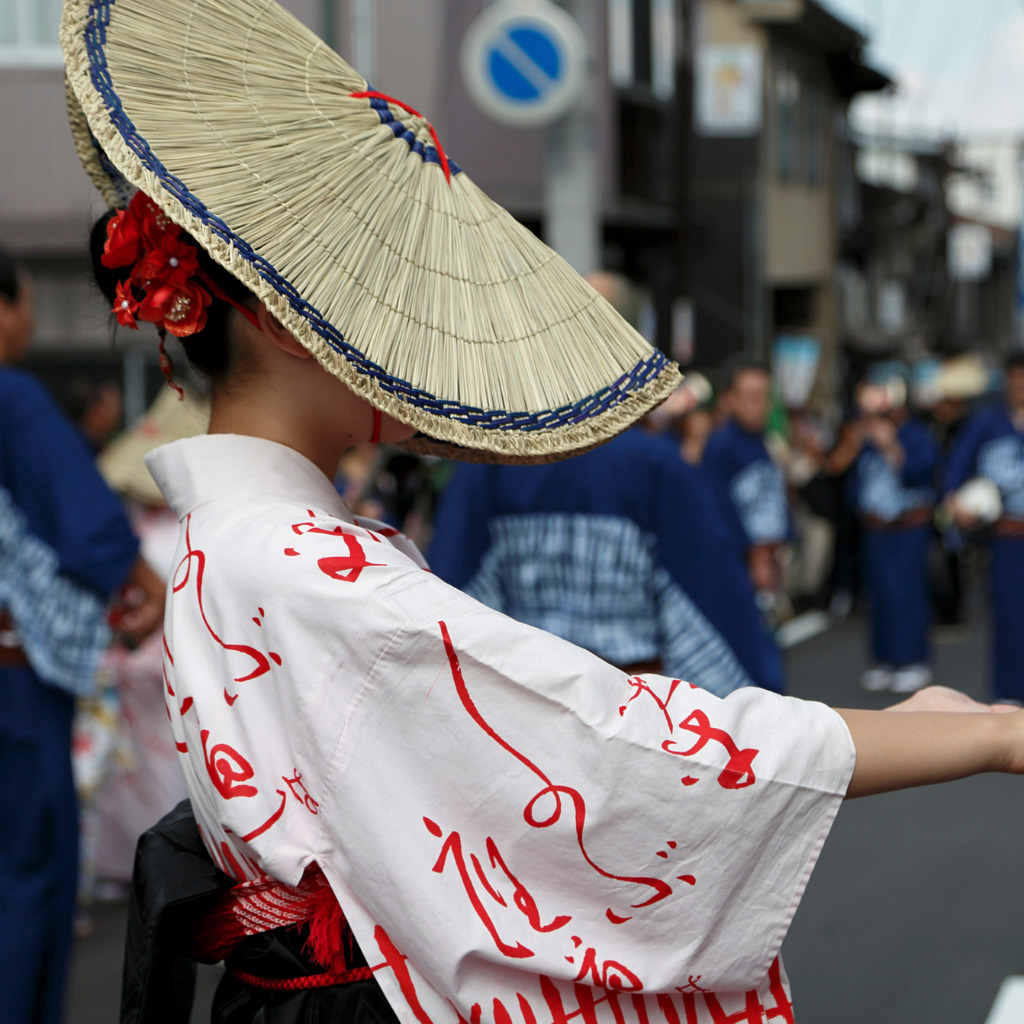 As the women dance, their movements mock the hunting of fireflies in summer. Men dance as well, wearing black happi jackets and black pants, imitating farm work in both movement and dress. Attendees are invited to join a third style of dance, which also mimics agricultural movements but is easier to follow with less practice.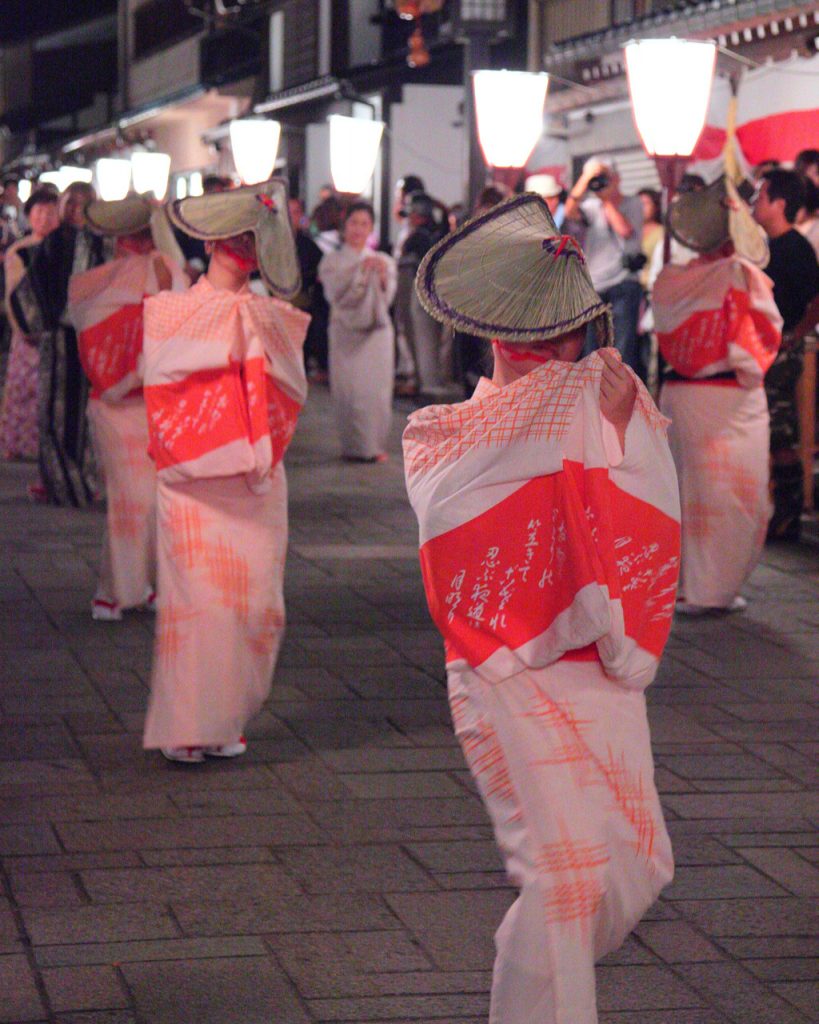 As protection from the summer heat, as well as assistance with sweat, farmers traditionally wore towels in front of their faces as they worked the soil. It's believed the amigasa, the iconic straw hats worn by the dancers, derived from this practice in the late 1600s, when Owara Kaze no Bon began to take its contemporary festival form.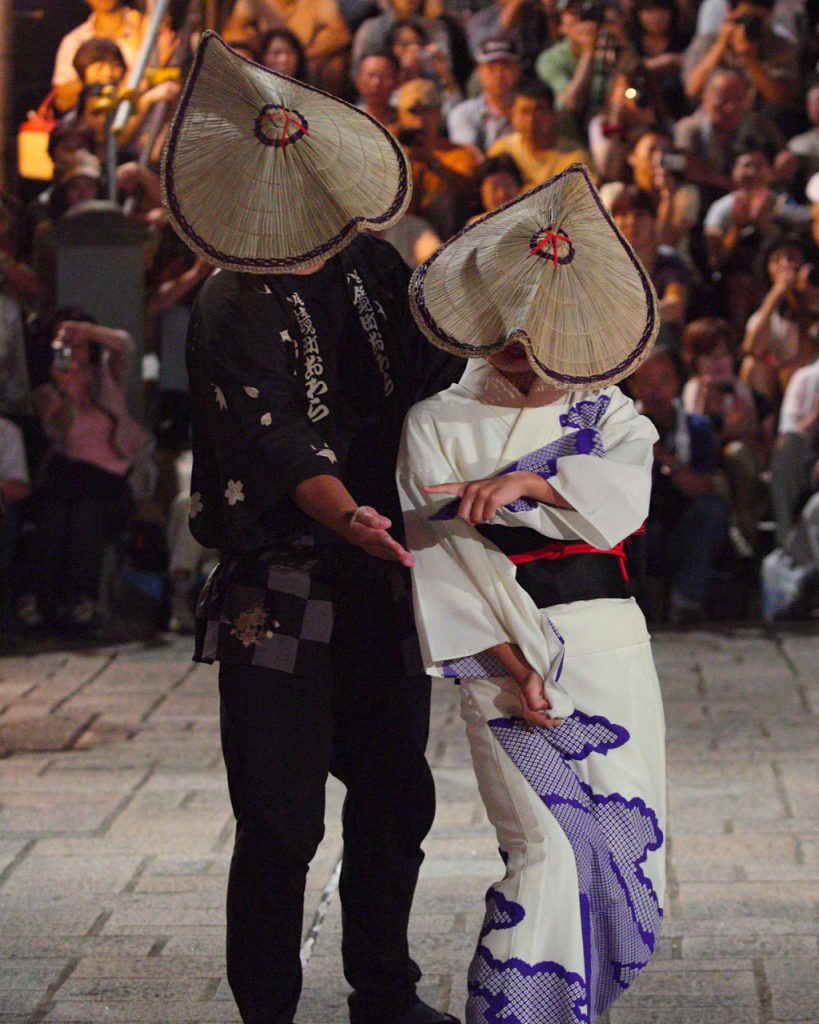 The event takes over several streets and music halls. In addition to group numbers, dancers perform in romantic duets and small ensembles. Despite an official ending time of 11:00 p.m., many continue dancing through the night until dawn.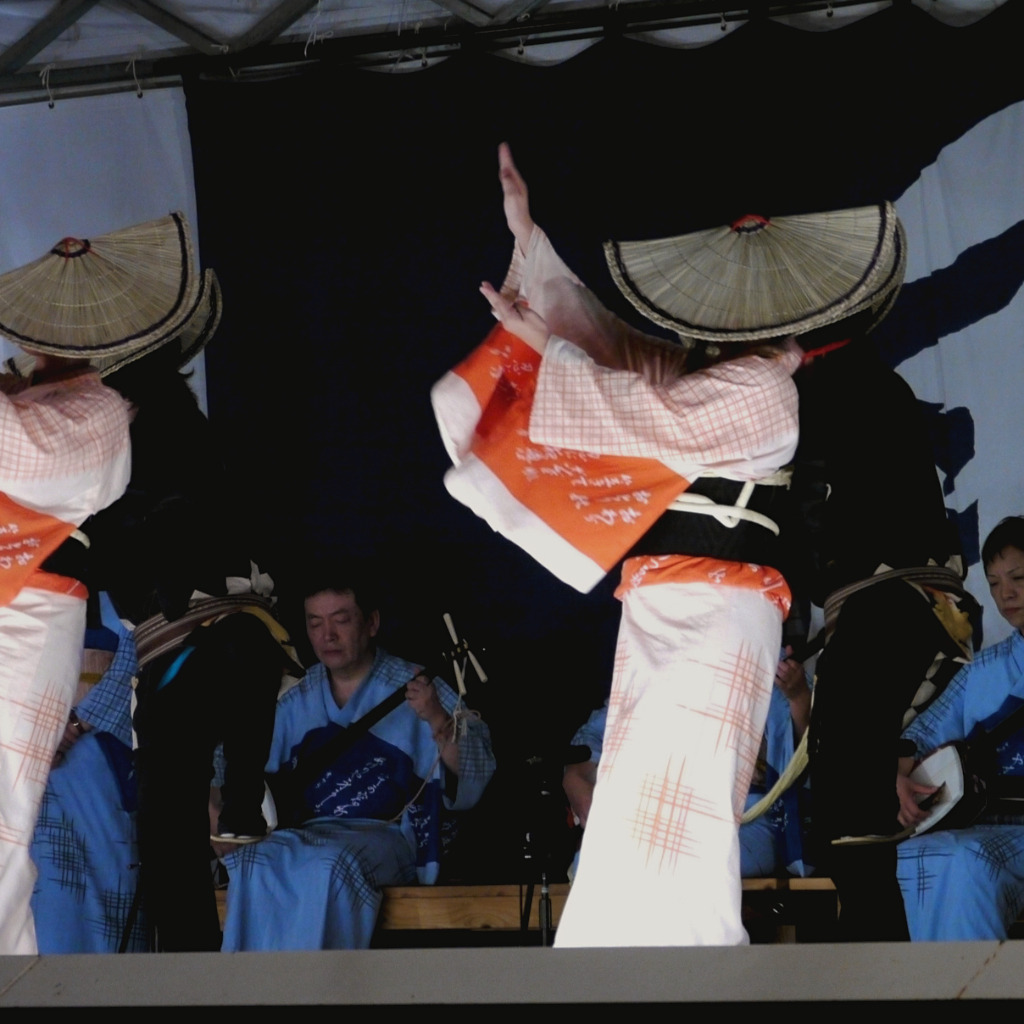 Late August visitors to Toyama can enjoy the early shows at the Hikiyama Exhibition Hall, followed by ring dances, which tourists are welcome to join.
---
August 20 – 30: Pre-festival Events
Hikiyama Exhibition Hall
6:30 – 8:00 p.m.: dance exhibitions
8:00 – 11:00 p.m.: ring dances
September 1 – 3: Owara Kaze no Bon
Yatsuo, Toyama, Toyama (various venues)
3:00 – 11:00 p.m.: festival dances
5:00 – 7:00 p.m.: dinner break
Events may be cancelled for inclement weather. (Yes, I know…)
---
By Bus & Train
Kaname Inn → Kanazawa Station
•  bus, 13 min., 200 yen
Kanazawa Sta. → Toyama Station
•  bullet train, 22 min, 3530 yen (reserved, high season)
•  local line train (connection in Kurikara), 58 min, 1220 yen
Toyama Sta. → Yatsuomachi area / Etchu-yatsuo Sta.
•  shuttle (festival only), 30 min, free
•  Takayama Line, 28 min., 320 yen
•  Hida Ltd. Exp., 16 min., 1790 yen (reserved, high season)
Images courtesy of the City of Toyama.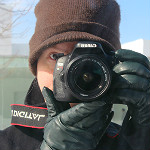 Ryann
Half a decade ago Ryann fell off a bus and then fell in love with this traditional-crafts and ice-cream-consuming capital of Japan. Editor and amateur photographer with a penchant for nature and history. Not actually fifty songbirds in a trench coat.