Noh Business Like Hosho Business
29.06.2018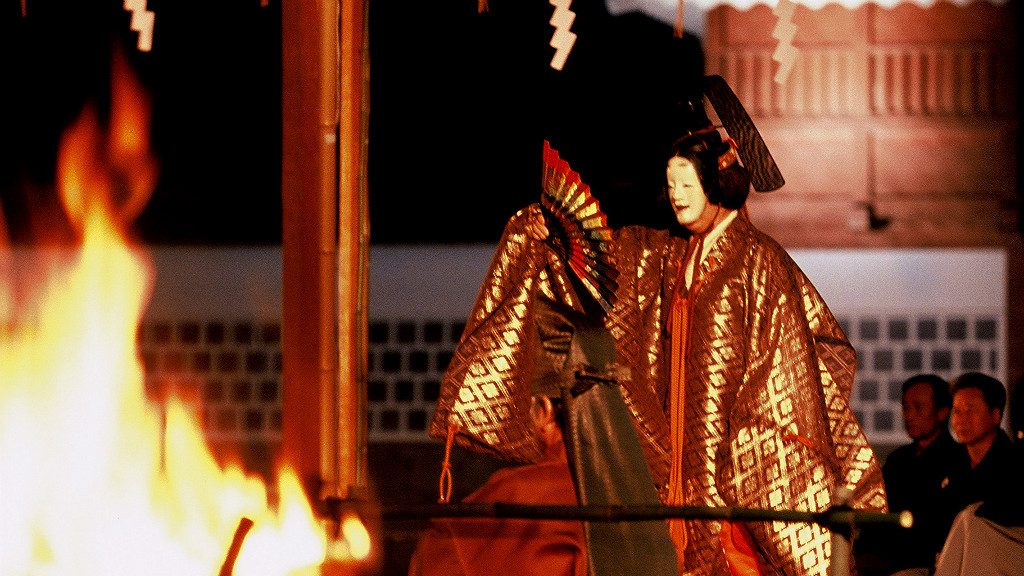 image courtesy of the City of Kanazawa
Take, for example, a Shakespearean drama. Reduce it to two acts. Cut out most of the dialog, but keep all of the monologues and asides. Now remove all the props, but keep one fan. Slow the speech down. And the movements. Slow them down more. More. Even more. Now sing the lines like a Buddhist chant. Now do it in Japanese.
Welcome to Noh.
From Ancient Entertainment
Among many of China's ancient cultural imports to Japan was a variety-show style of theatre called gagaku. Over eight centuries, it mingled with Japan's original fine arts, and morphed and spun offshoots. One of these focused on storytelling set to music, chant, and dance, and rose just as Japanese literature was taking hold (among the literate upper class).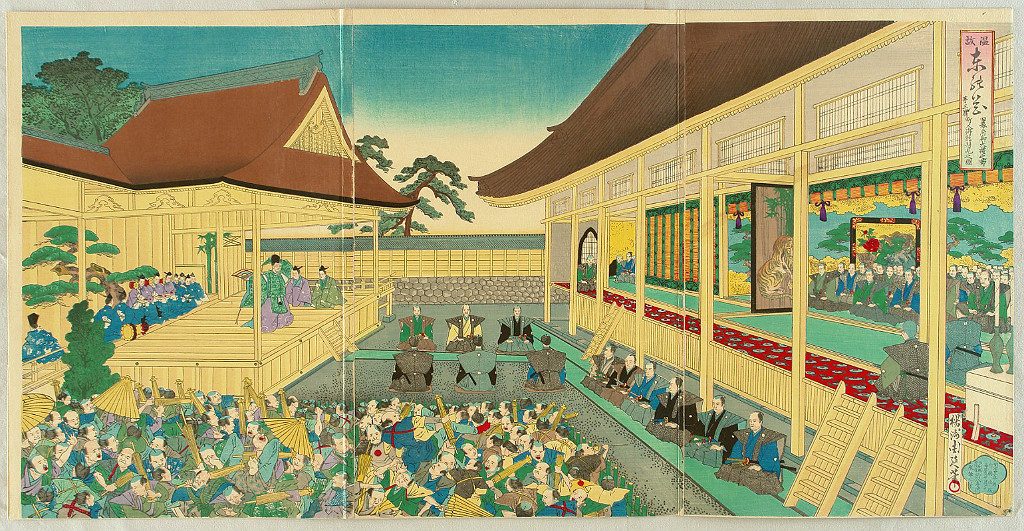 "Noh Theatre" by Chikanobu Toyohara, 1838-1912
Throughout most of the art's history, Noh entertained the aristocracy: the royal family, the lords of various provences, and, rarely, wealthy merchants. Most of its audience were the samurai class. However, in Kaga Province, where Kanazawa is now, the lords of Japan's Edo era opened the theatre up to the public.
Alongside Noh, kyogen, a shorter, more comical theatre style developed with wide appeal. Kyogen plays use wildly more dynamic voicing, simpler costuming, fewer characters, and no masks, as opposed to Noh, which uses Noh masks. Today, Noh and kyogen plays are often presented in the same program, with the kyogen comedies providing relief between the longer, heavier Noh dramas.
No Noh Like Hosho
Several schools of Noh exist, each with different emphases and styles. The Hosho School, named for its founder and principle performer Dayu Hosho, presented abstract, simple dance against a more complex musical scale.
Hosho style Noh conveyed a dignity and refinement that appealed to patrons in both the local government and Japan's ruling shogunate.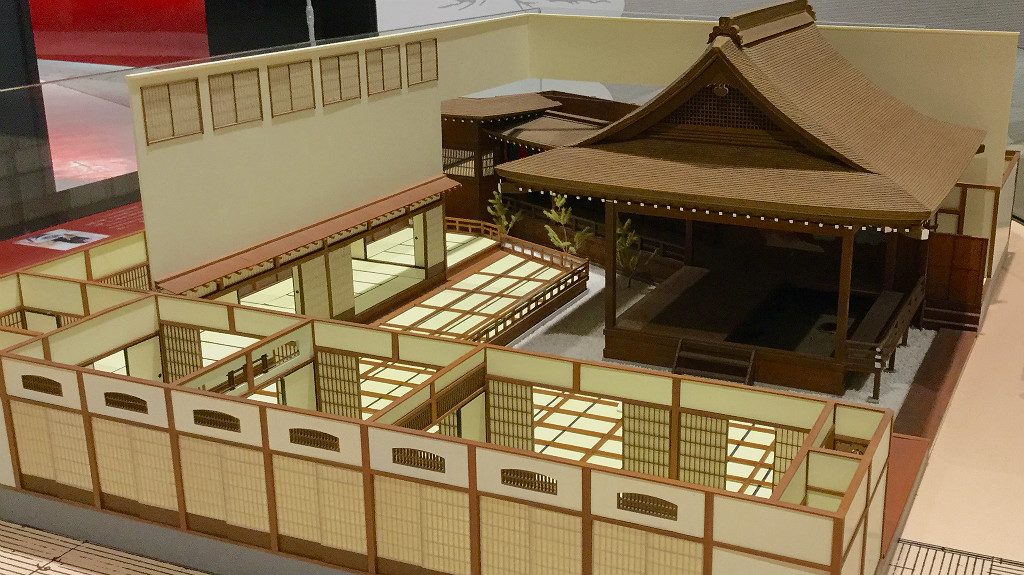 The term "Kaga-Hosho" became popularized after Shiyuki, a renowned Noh actor originally from Tokyo, moved to Kanazawa and added his own influences the art. Kanazawa and it's surrounding Kaga region became the center for the Hosho School's continued development.
Kaga was notable for allowing citizens to participate in Noh plays by becoming assistants to professional Noh actors as a second job. These citizens were permitted to take stage names and enjoyed tax exemptions for their contribution to the art.
It also became common to hear carpenters and gardeners working atop roofs and trees to chant their songs, lending to the adage, "In Kanazawa, Noh rains from the heavens."
Nearly Lost to History
During the Meiji Restoration, the samurai class was abolished, and a massive audience—and income—for Noh was lost. Financial strains forced many full-time performers to seek work elsewhere. The masters who remained were often relocated by their patron lords to other locations. The art declined significantly, and was in danger of being lost forever.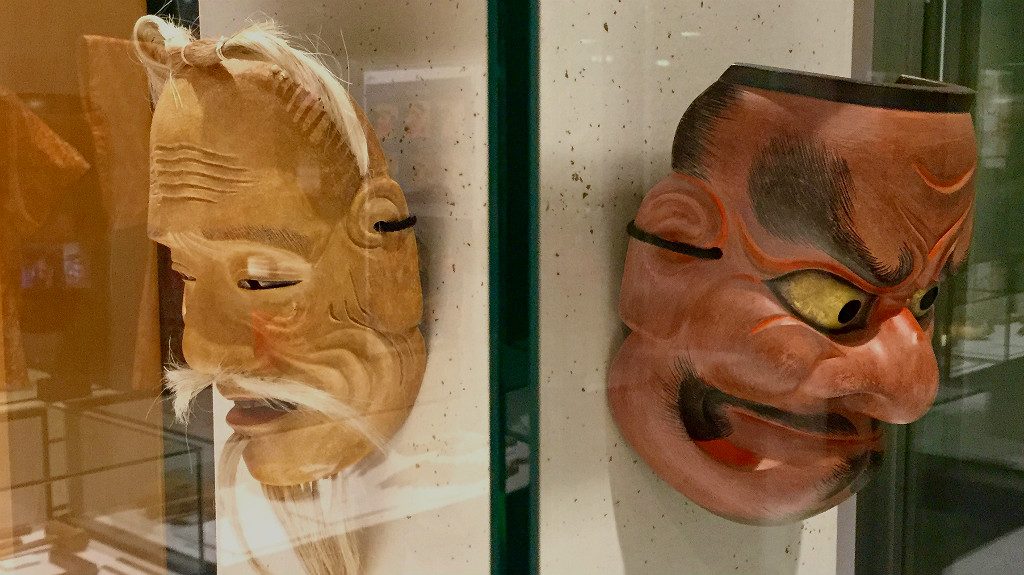 Kanazawa's 12th Daimyo, Lord Nariyasu Maeda, a military man and Imperial Conselor, was an emphatic patron of Kaga-Hosho. At the age of 68 and alongside Kuro Hosho, the then grandmaster of the Hosho School, Maeda performed Choryo and Ataka for Emperor Meiji and Empress Shoken, respectively.
A few months later, Kuro Hosho performed Mochizuki for United States President Grant, internationally solidifying Noh and kyogen as high Japanese art.
In Kanazawa, Noh rains from the heavens.
Then, Kaga's investment in its citizenry paid off. A footwear salesman, Kichinosuke Sano, had developed an intense interest in Noh, encouraged by its accessibility and cultural influence in the region. He invested heavily in collections of costumes and masks and even built his own theatre.
At the turn of the century, the Kaga Noh Association formed with the aim of preserving the tradition and practice of the art and used Sano's theatre until the now Ishikawa Prefectural Noh Theatre's construction. Even today, the name Sano is commonly heard in theatres around the Hokuriku area, and Kichinosuke himself is known as "the Father of Kaga-Hosho's Revival."
An Experience Like No(h) Other
Catch a Show or Enjoy a Private Tour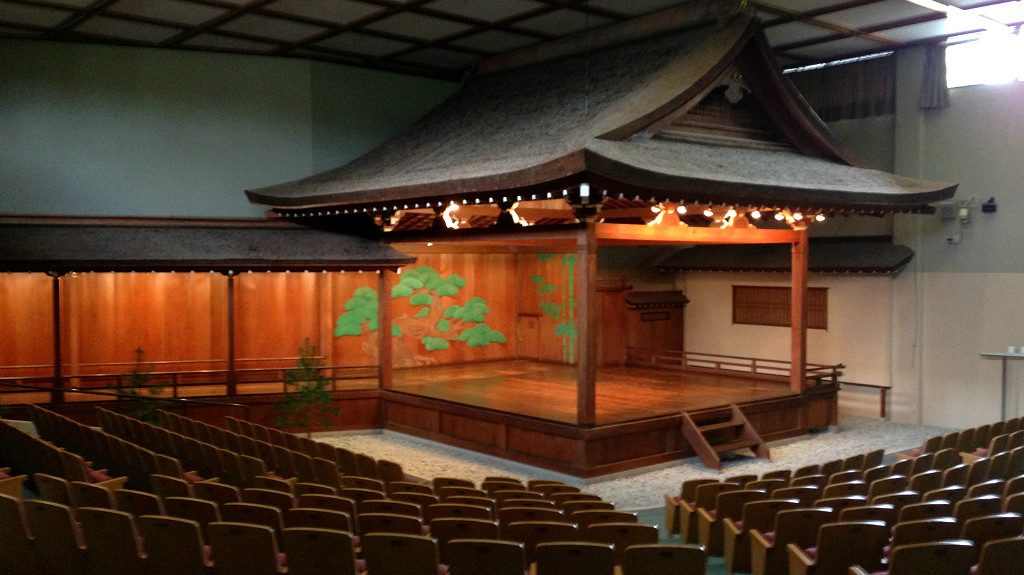 The Ishikawa Prefectural Noh Theatre is one of the first and few stages to be protected under a prefecture's purview. Full-day recitals by professional performers are offered monthly for those who want the complete experience.
(I feel I should note that Noh can put even the most dedicated fans to sleep, so don't feel bad if you find yourself dozing as well under the droning, mysterious chants!)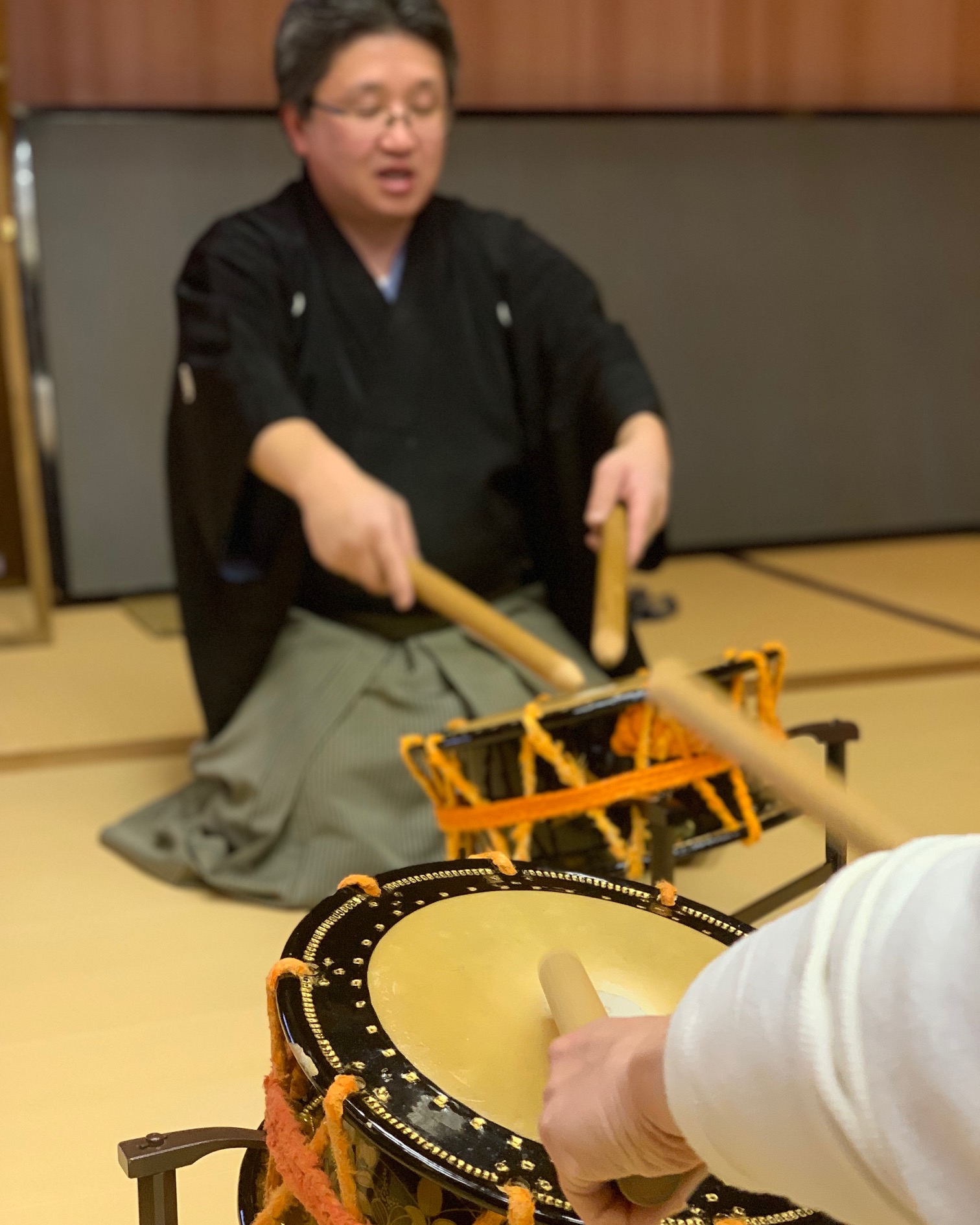 Affordable double features of one kyogen and one Noh play are held weekly in select seasons. These now include English translation assistance. (Book a tablet in advance if you want English commentary while watching the Noh performance.)
During the day, you can check in with the theatre's office to get a free tour. Whether an English speaker is available varies, so if you require language help, schedule your appointment ahead of time (our accommodations concierge can assist with that) or bring a translating friend.
Really Get Into Character!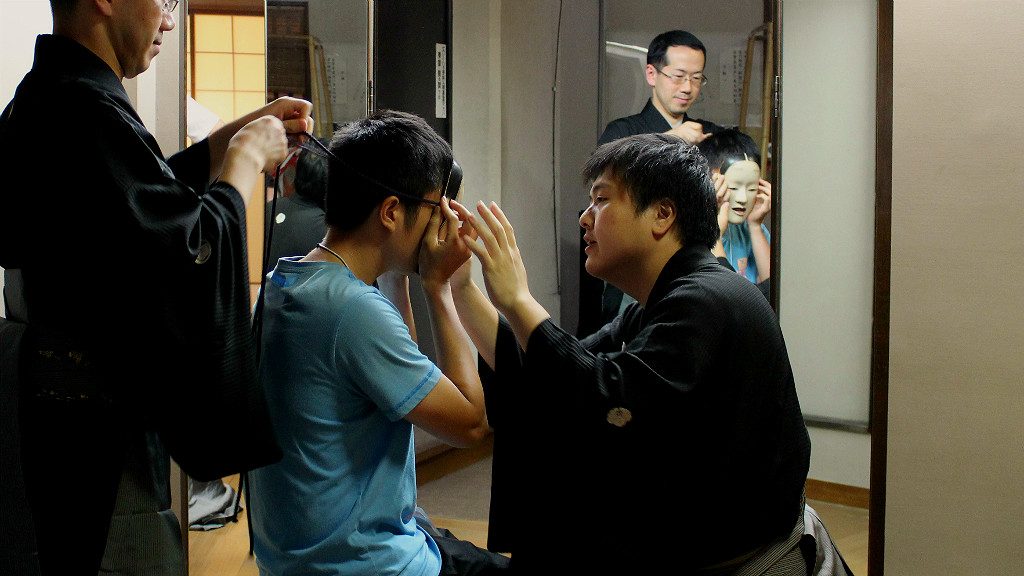 Before the theatre was carefully deconstructed and reconstructed in its current location, it stood where the Kanazawa Noh Museum is now. Although the second floor serves as a history museum and costume gallery, the appeal at this location is on the first floor.
Visitors can don a Noh costume and mask, feeling the weight of the heavy intricate fabric while attempting to see through the small holes of the eyes. Inside such a costume, how well do you think you would fare as an actor? Don't forget to snap a selfie.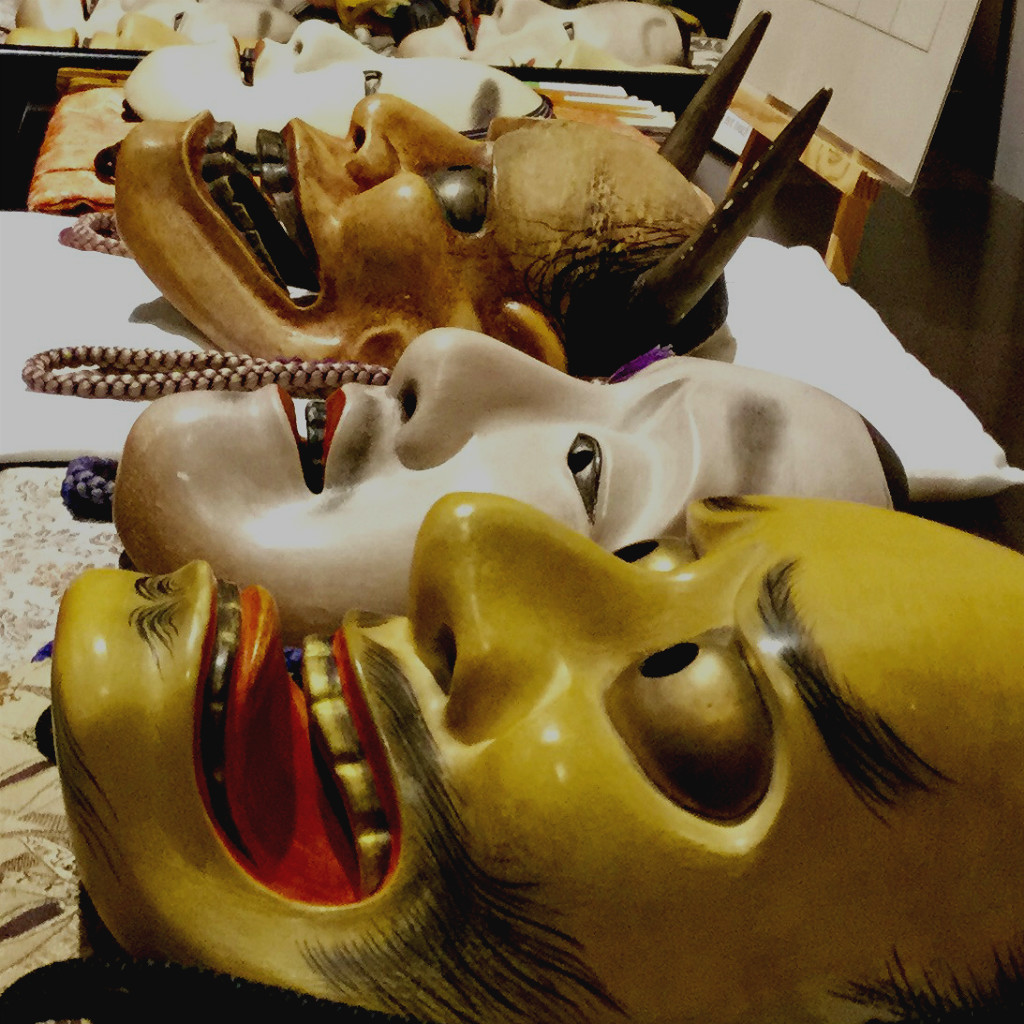 Don't forget to check out the other masks, noting how the expressions change with the degree of their tilt. The museum also includes a diorama of the traditional Noh theatre, tools for crafting masks, and a number of crafted works on display.
The Kanazawa Noh Museum neighbors Hirosaka Crafts, an excellent spot for regional souvenir shopping, and is only a few steps away from the 21st Century Museum and the oldest and most popular shrine among the locals, Ishiura Shrine.
Free for a Festival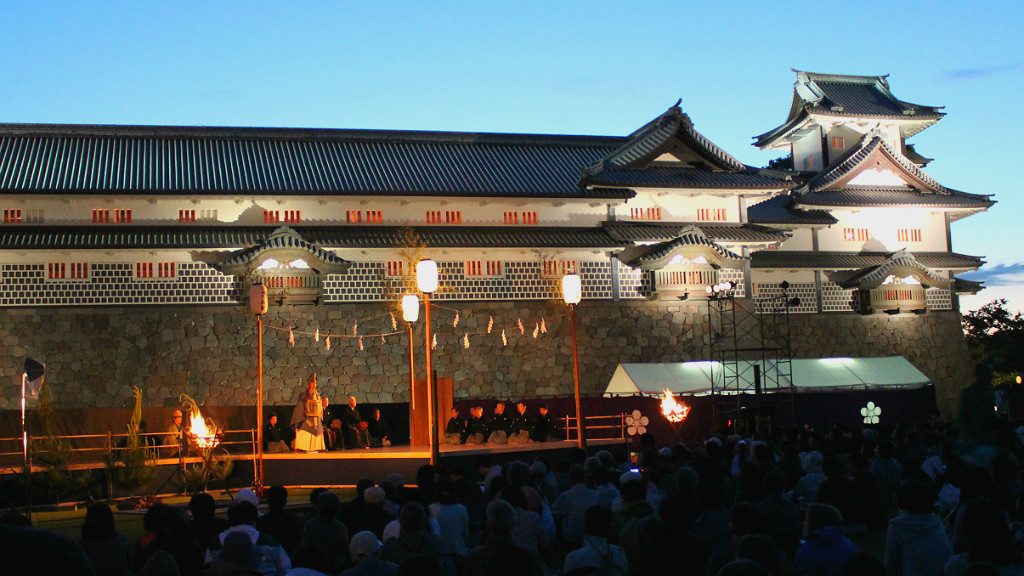 On the second night of Kanazawa's Hyakumangoku Festival in early June, two Noh plays are performed free for the public. A children's version followed by a professional production are put on in Kanazawa Castle Park. As the evening sun goes down, the plays continue by firelight.
---
Ishikawa Prefectural Noh Theatre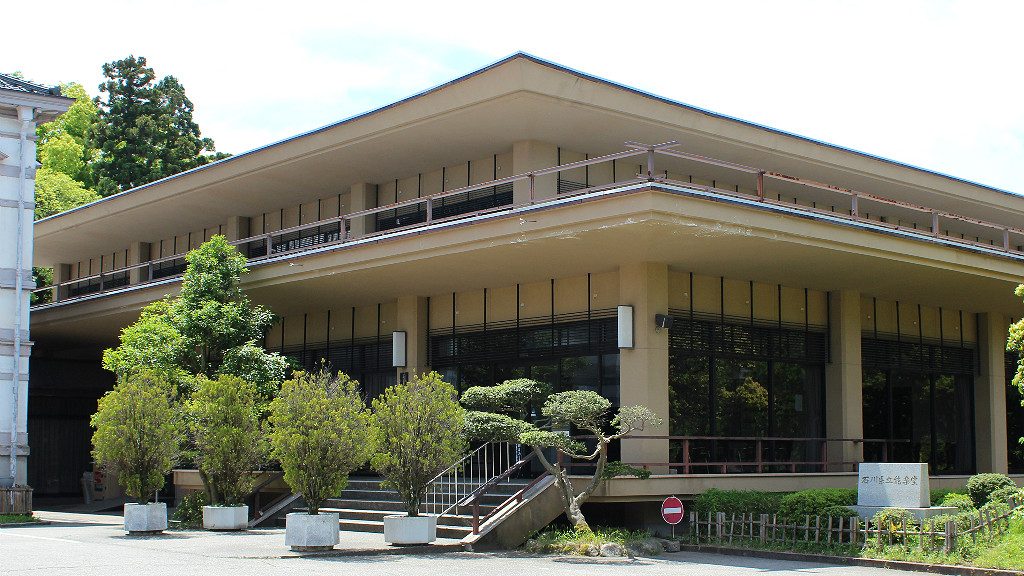 4-18-3 Ishibiki, Kanazawa, Ishikawa 920-0935
+81 (0)76-264-2598
office & ticket hours: 9:00 a.m. – 10:00 p.m.
calendar of events
(Japanese only)
Evening Noh Theatre ticket (regular 2-hour show): 1200 yen
Evening Noh Theatre ticket (special showing): 3000 yen
tour hours: 9:00 a.m. – 5:00 p.m.
Tours will not be available during rehearsals.
closed: Mondays, national holidays, Dec. 29 – Jan. 3
13 minutes from Kaname accommodations on foot
Kanazawa Noh Museum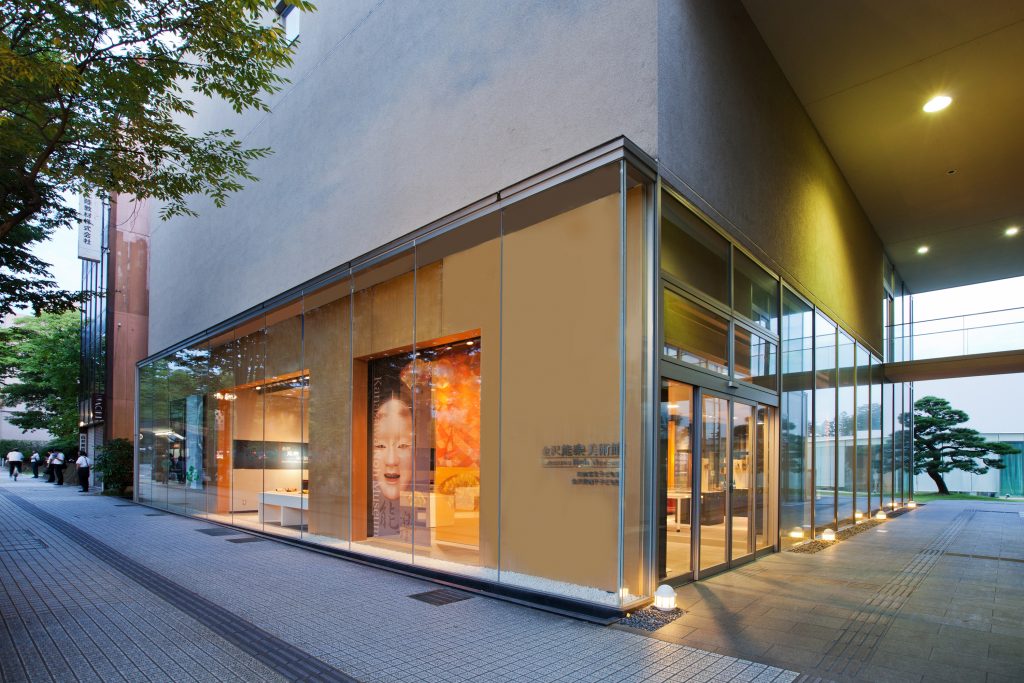 image courtesy the City of Kanazawa
1-2-25 Hirosaka, Kanazawa, Ishikawa 920-0962
+81 (0)76-220-2790
10:00 a.m. – 6:00 p.m. (last entry 5:30 p.m.)
300 yen (65+: 200 yen; 18 and under: free)
21st Century Museum combo ticket: 510 yen (65+ & 18 and under: 460)
7 minutes from Kaname accommodations on foot
Prices listed are approximate. Please check with the venue for the most updated information.
---
Notice concerning COVID-19: Information and services for the above sites may be temporarily suspended due to the coronavirus pandemic. Please check again close to the dates of your visit. Guests of Kaname Inn Tatemachi may also use our concierge service to make inquiries as necessary. Thank you for your understanding, and we eagerly look forward to your stay.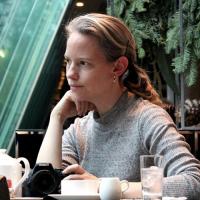 Rachel
About a decade ago Rachel fell off a bus and then fell in love with this traditional-crafts and ice-cream-consuming capital of Japan. Editor and amateur photographer with a penchant for nature and history. Not actually fifty songbirds in a trench coat. (Former penname: Ryann)