Yamanaka Onsen, Hot Spring Resort in Kaga Onsen
13.01.2023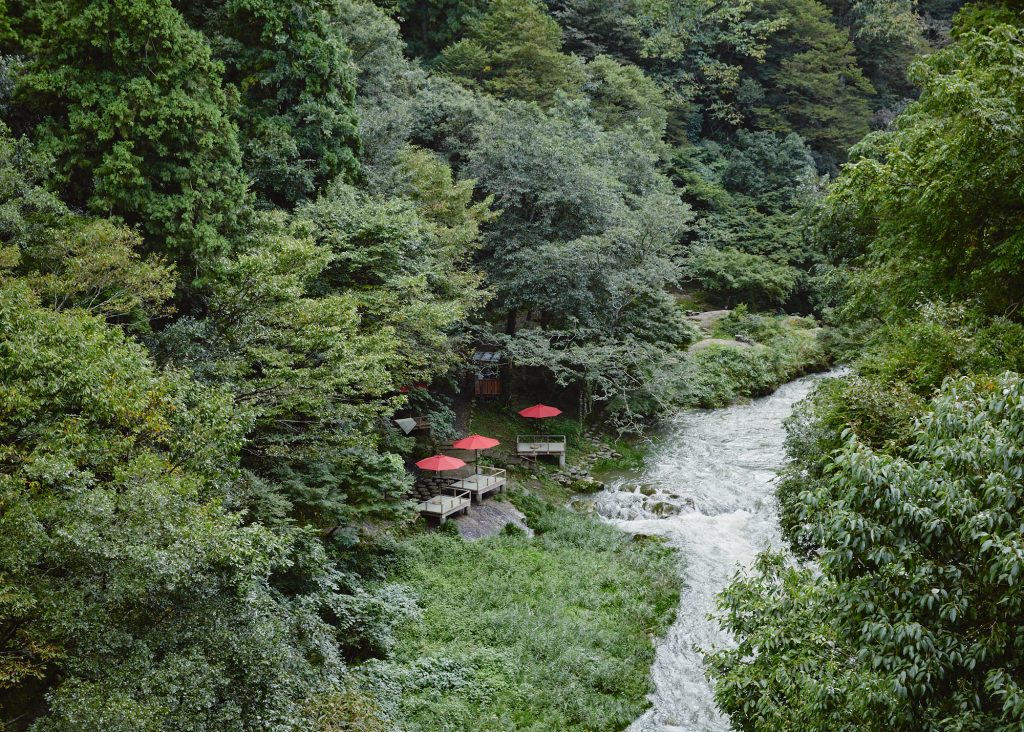 Planning a stop at an onsen during your Japan trip? Go to Kaga Onsen and head south to the Kaga City resort, Yamanaka Onsen!
Our half-day itinerary:
Ayatori-bashi
Kawadoko
Washu Bar Engawa
Yamanaka Lacquerware Experience
Yamanaka Soyu
Kaga Onsen is a collection of four major hot springs in Kaga City. The district of Yamanaka Onsen is probably the most popular for many tourists, and rightfully so. It is historic and beautiful. It began more than 1300 years with a legend: a Medicine Buddha greeted a traveling monk and instructed him to dig to find the natural spring, whose temperature would be perfect for curing any illness.
It's certainly perfect for curing my stress!
---
Ayatori-bashi Bridge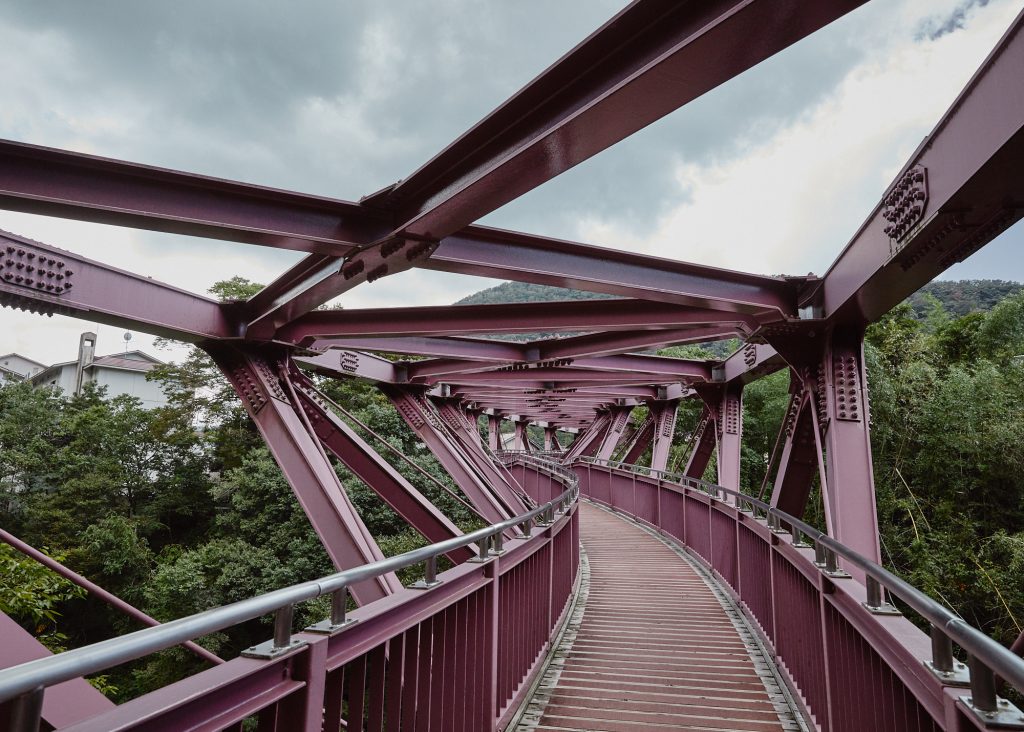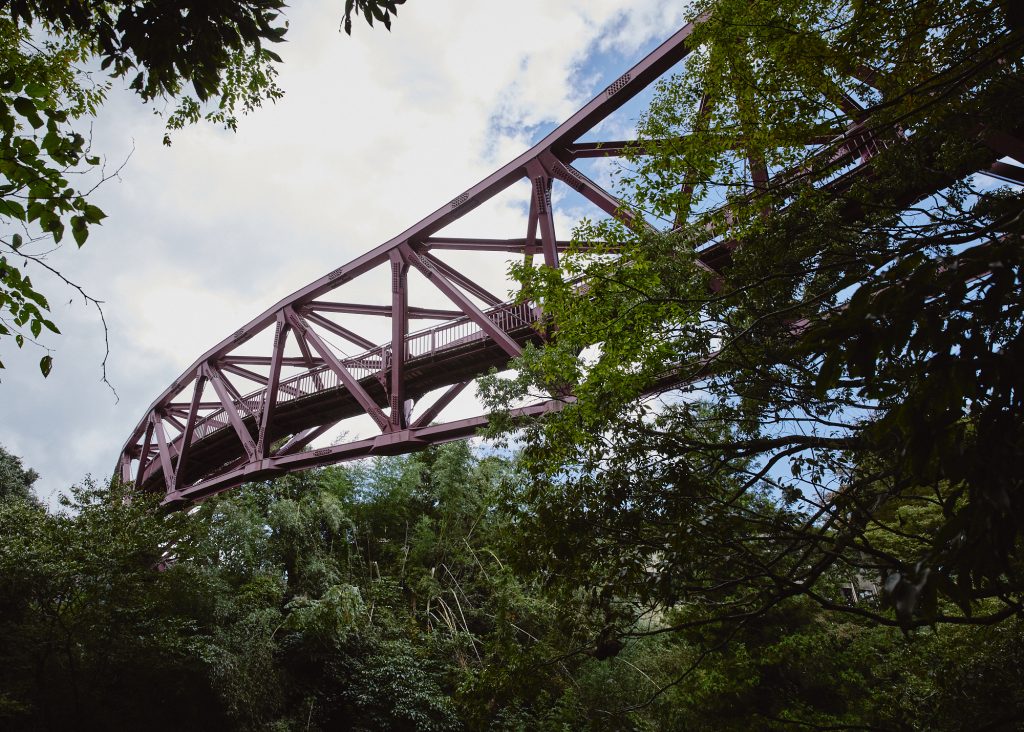 We started our day from the uniquely shaped bridge, "Ayatori-bashi." Ayatori is the Japanese name of the children's string figure game. You might even see a "Jacob's ladder" in its cross beams.
The bridge was designed by Hiroshi Teshigawara, an avant garde filmmaker and the son of the founder of Sogetsu-ryu school of ikebana, Japanese flower arrangement. As ikebana aims for harmony between the arrangement and the environment, so the concept of this bridge is to suit the scenery naturally.
Kawadoko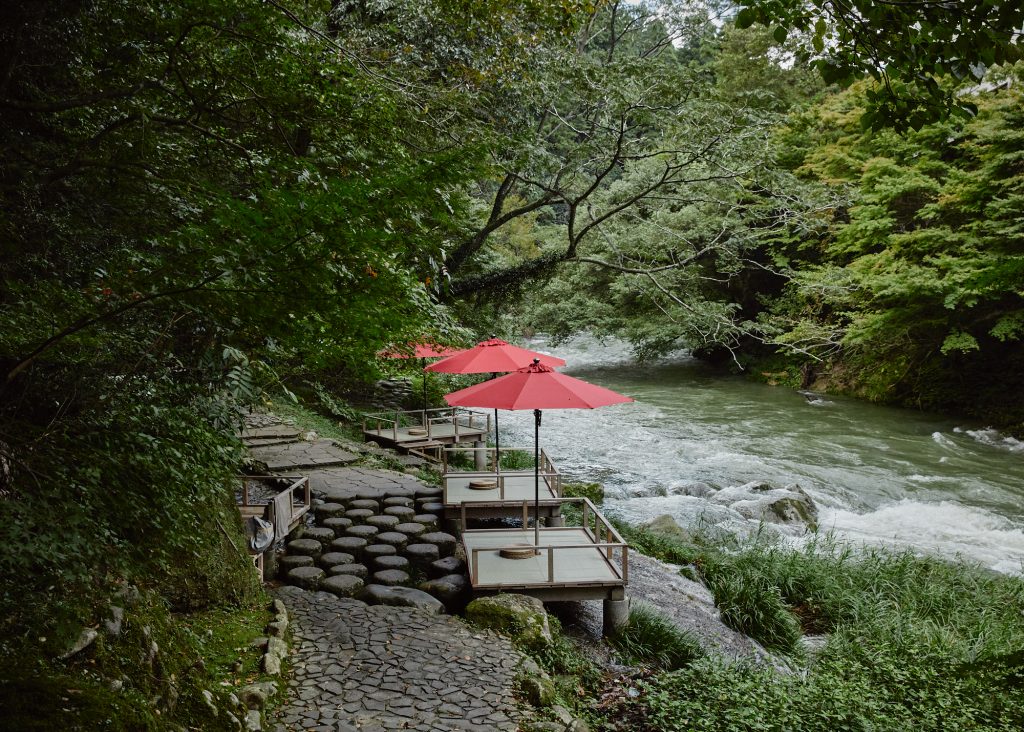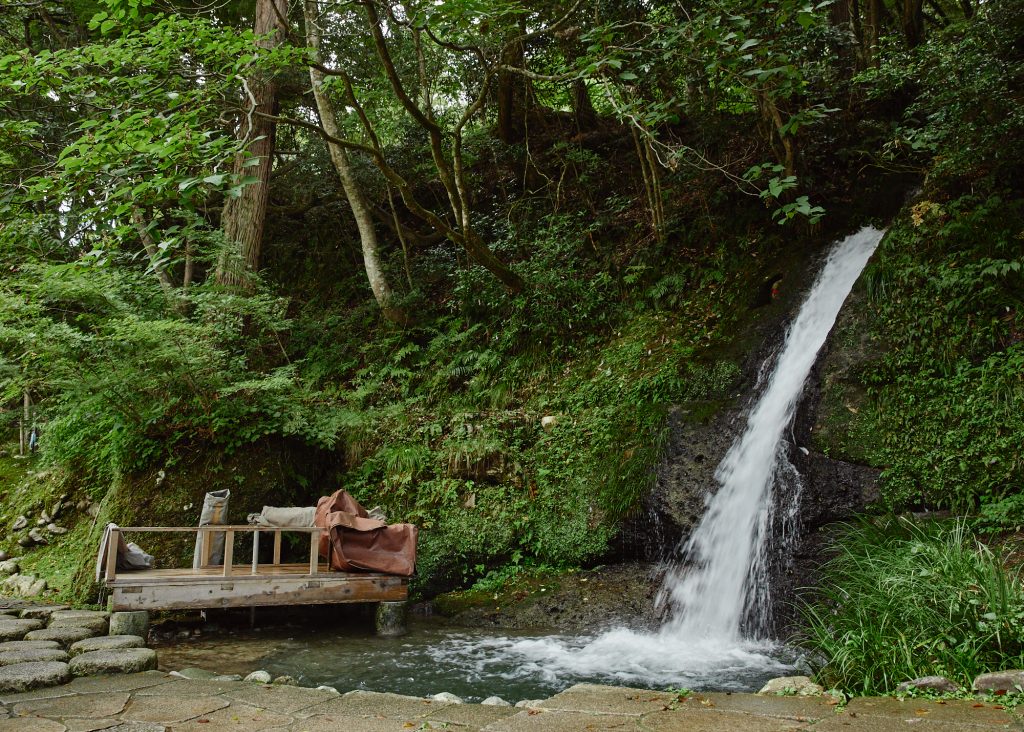 Such a lovely walking course! Summer and autumn are especially beautiful for the best scenery. Enjoy a sweet with Kaga-bocha tea along the riverside.
Kaga-bocha is the local "twig" or "stem tea" from the Kaga region, made by gently roasting green tea stems. Fantastic rich aroma!
Washu Bar Engawa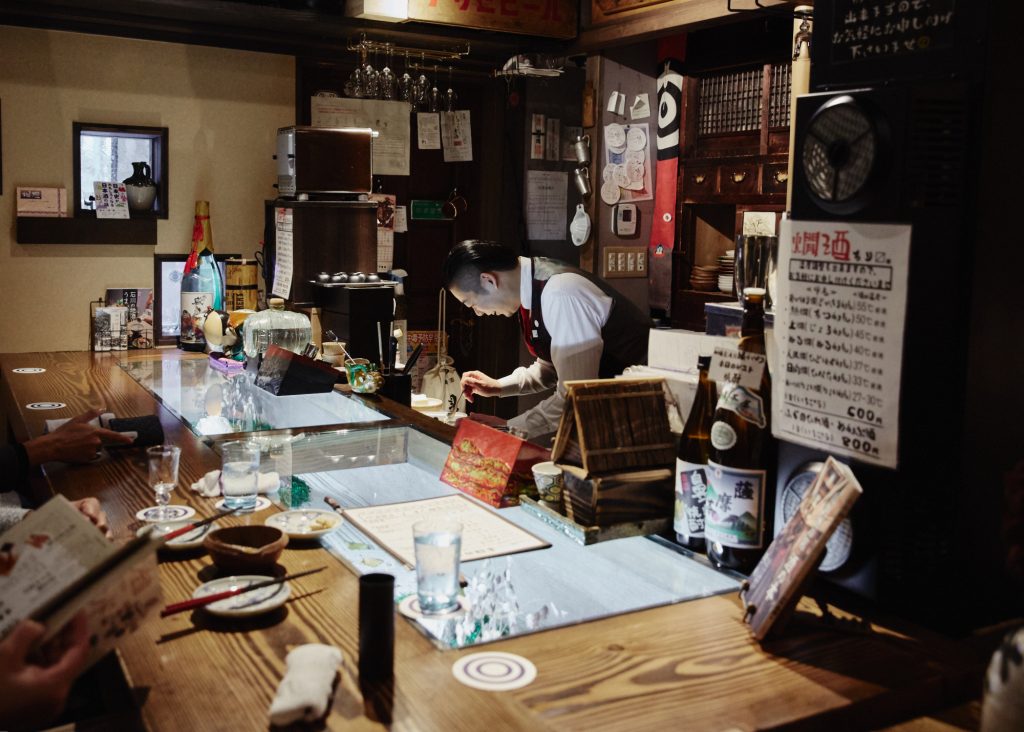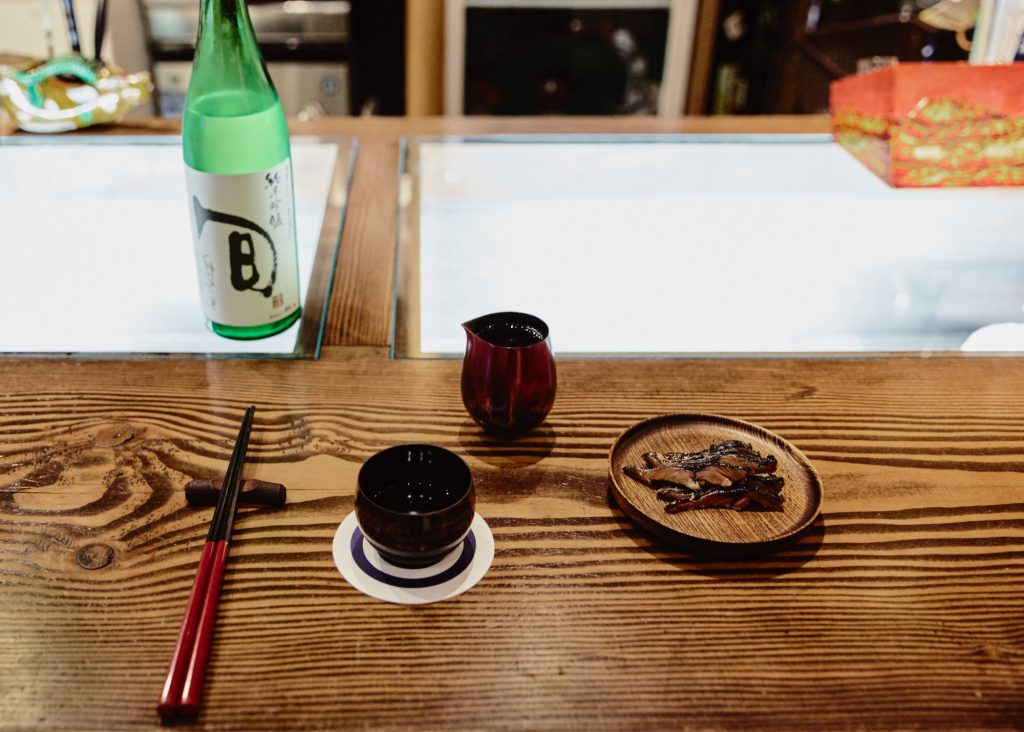 Washu (和酒) translates as "traditional Japanese spirits," and Washu Bar Engawa specializes in sake (rice wine) and the stronger shochu. The owner and master of Washu makes suggestions according to your mood, the season and best temperature and presentation of each drink.
Yamanaka Lacquerware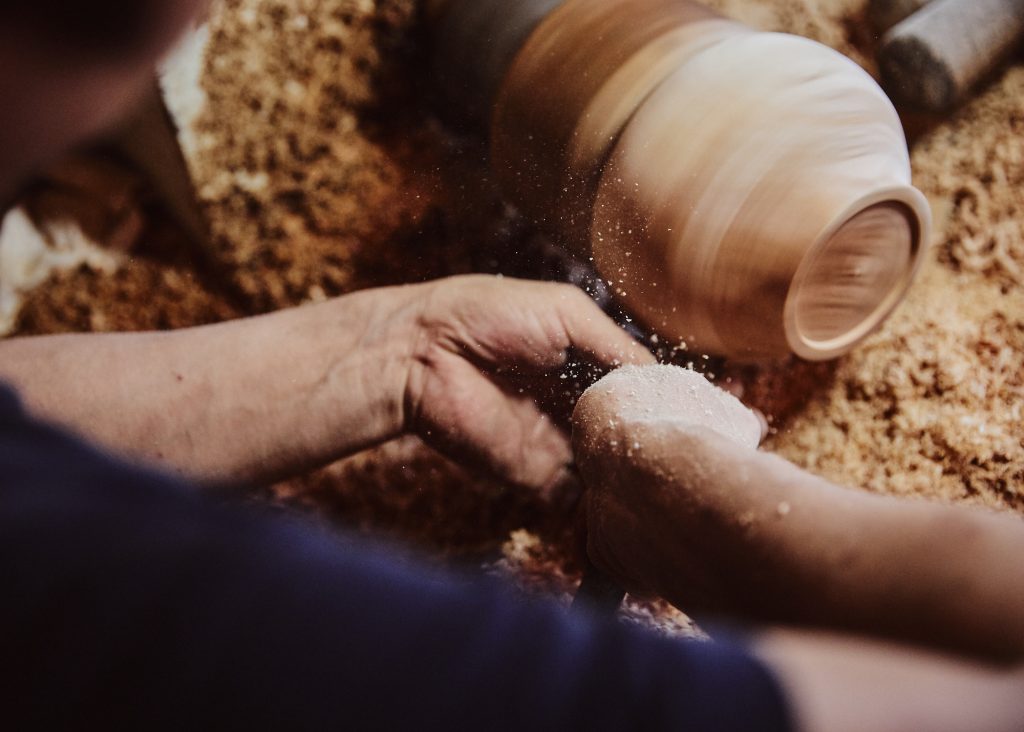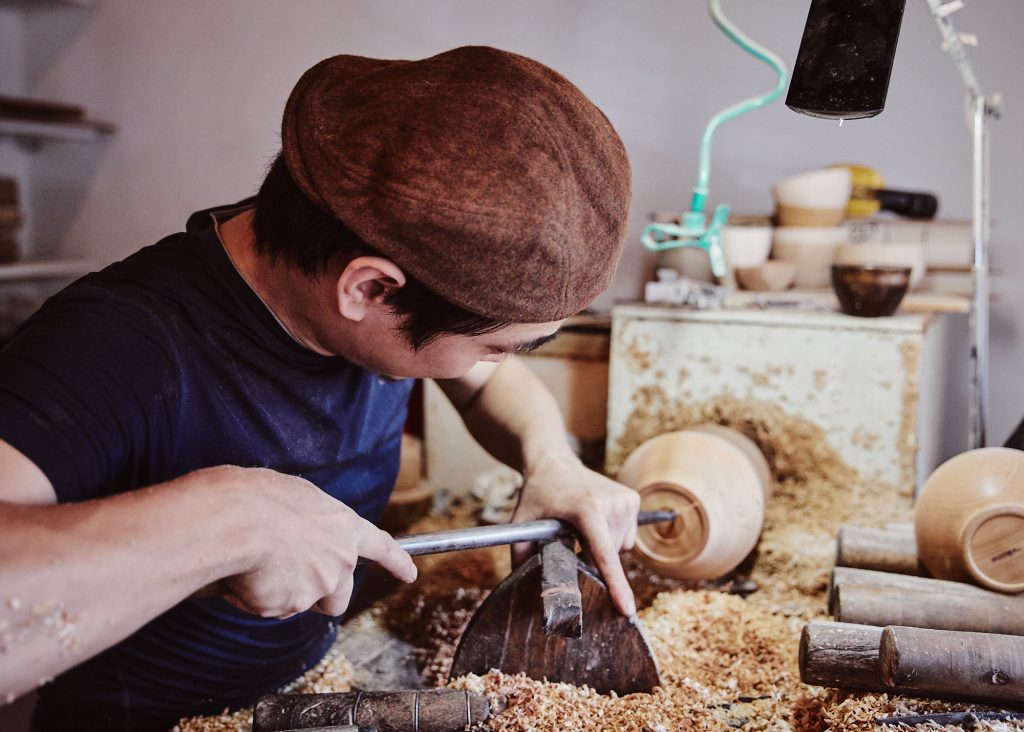 As with much of the Kaga region, Yamanaka is a famous for traditional crafts. Even within Japan, Yamanaka is famous for fine lacquerware. Naturally, many galleries and shops exist throughout, featuring the local style. My favorites are Lacquerware Kihachi and Gato Mikio, both of whom respect traditional techniques while producing modern and sophisticated shapes. I recommend trying your hand at making lacquerware as well; you'll appreciate the craftsmanship even more.
Yamanaka Soyu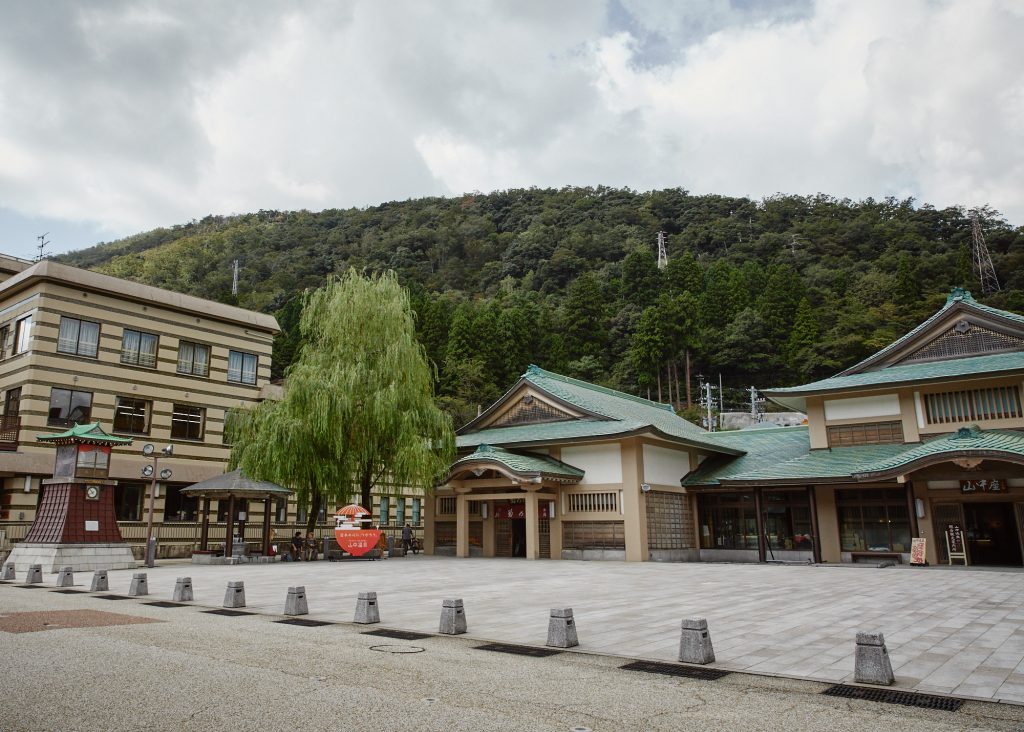 The end of our day is the best time to bathe! Some locals never even bathe in their own homes, and instead they go to the public bath every day. I wish I could live close to an onsen so I could do this, too.
---
Getting There
Highway Bus from nearby Kohrinbo to Yamanaka Onsen
From the Toyoko-Inn-mae bus stop in Kohrinbo, 600 meters from Kaname Inn Tatemachi, you can take a highway bus directly to Yamanaka Onsen. (The same bus also passes by Kanazawa Station on the Port Exit side. A timetable is available online in Japanese.)
Trains from Kanazawa to Kaga Onsen . . .
Take the Shirasagi or Thunderbird JR Limited Express (26 minutes, price varies by season and car) or the JR Hokuriku Line (53 min.) to Kagaonsen Station.
. . . Local Buses from Kagaonsen Station to Yamanaka Onsen
From Kagaonsen Station, take any bus reading 温泉山中線 to Yamanaka Onsen, approximately 31 minutes.
You can also take the Canbus (Mountain Route) from Kaga Onsen Station for a multistop pass that allows you to board throughout the day, worth the price if you plan to see other places around Kaga Onsen or Komatsu. Some buses shortcut across various sites, so be very careful when planning your route on the Canbus.
photos by Nik van der Giesen (hitonoto)