The Paths Less Taken: Secret Spots in Kanazawa
24.11.2019
— ARCHIVED —
This article is no longer being updated and may contain old or incorrect information. For the latest information on Kanazawa and recommendations for guests of Kaname Inn Tatemachi, please check our
IDEAS main page
.
Of course, the geisha and samurai districts are lovely to walk about in, but they are often crowded by tourists. But for a taste of Kanazawa sans the circus, check out these secret spots and hidden paths:
Satomi-cho, a Quiet Samurai District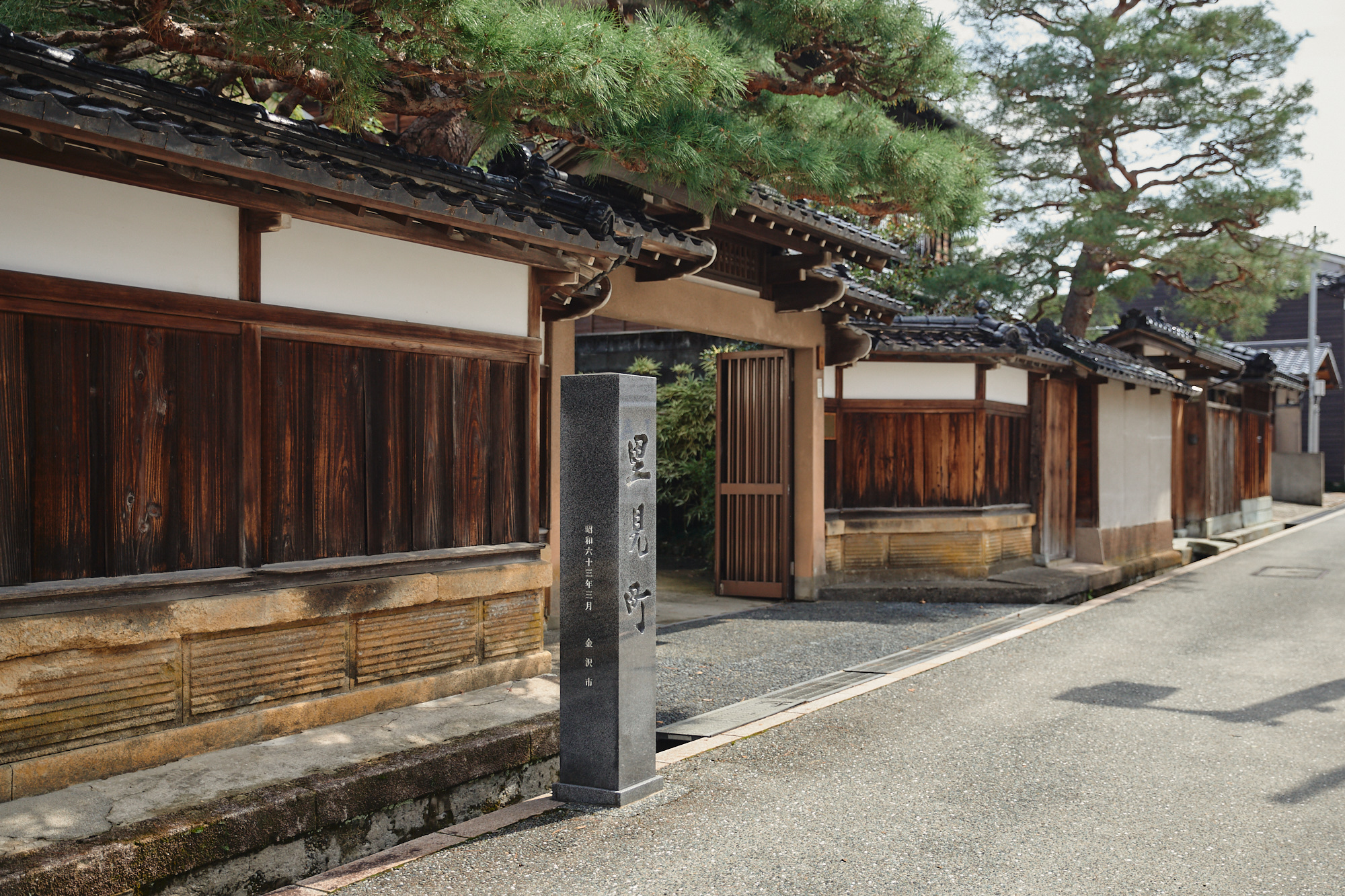 This quiet residential neighborhood runs parallel to our shopping promenade of Tatemachi Street. Named after a samurai who resided there, it maintains the characteristics of a samurai town. Appropriately, the characters of Satomi's name also mean "the village view" or "to see your parents' home."
Bonus:
Check out the lovely fashion boutique, "Taine" while there to shop choice Japanese brands.
Kazuemachi in Hikoso, another Geisha District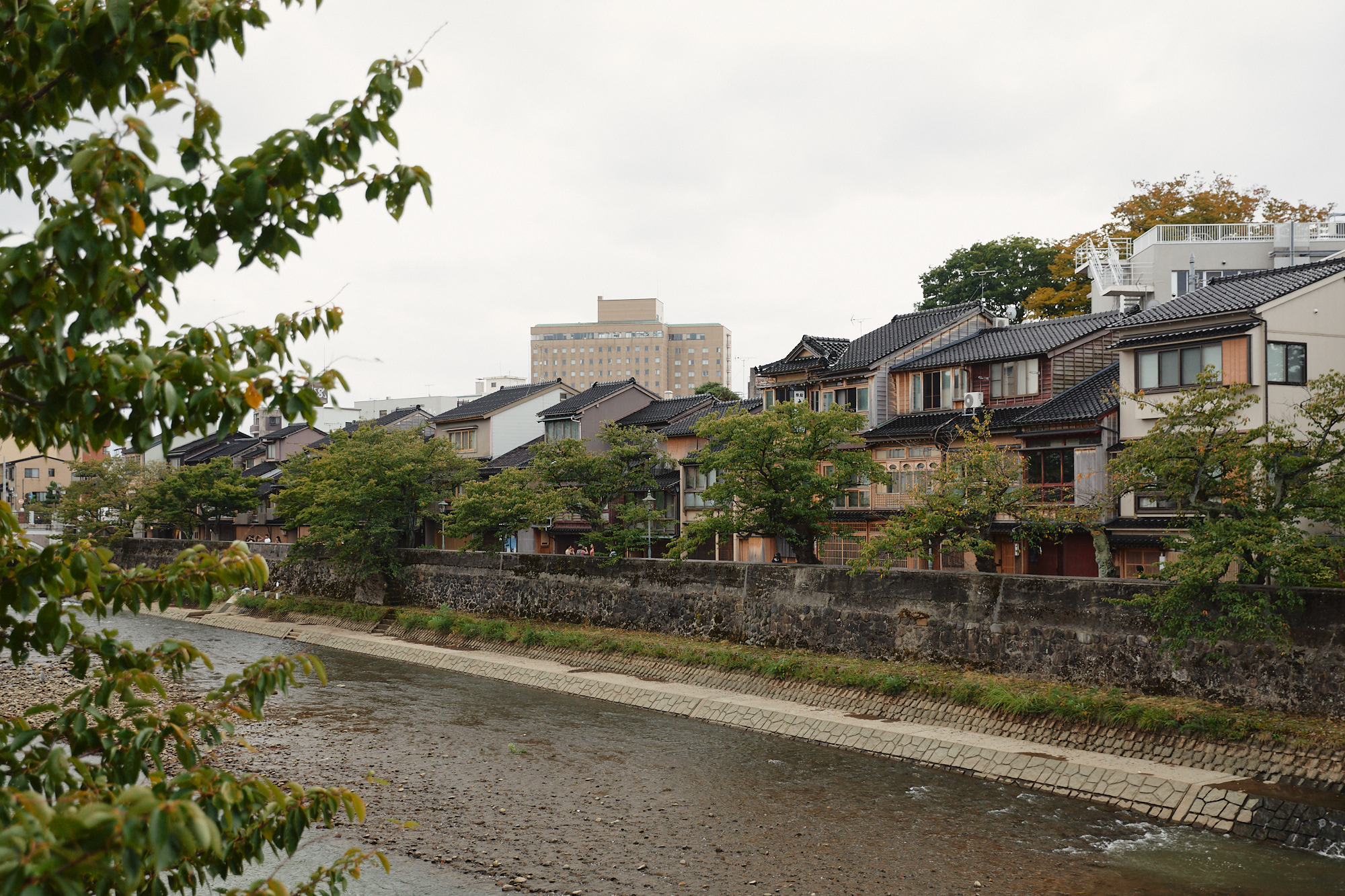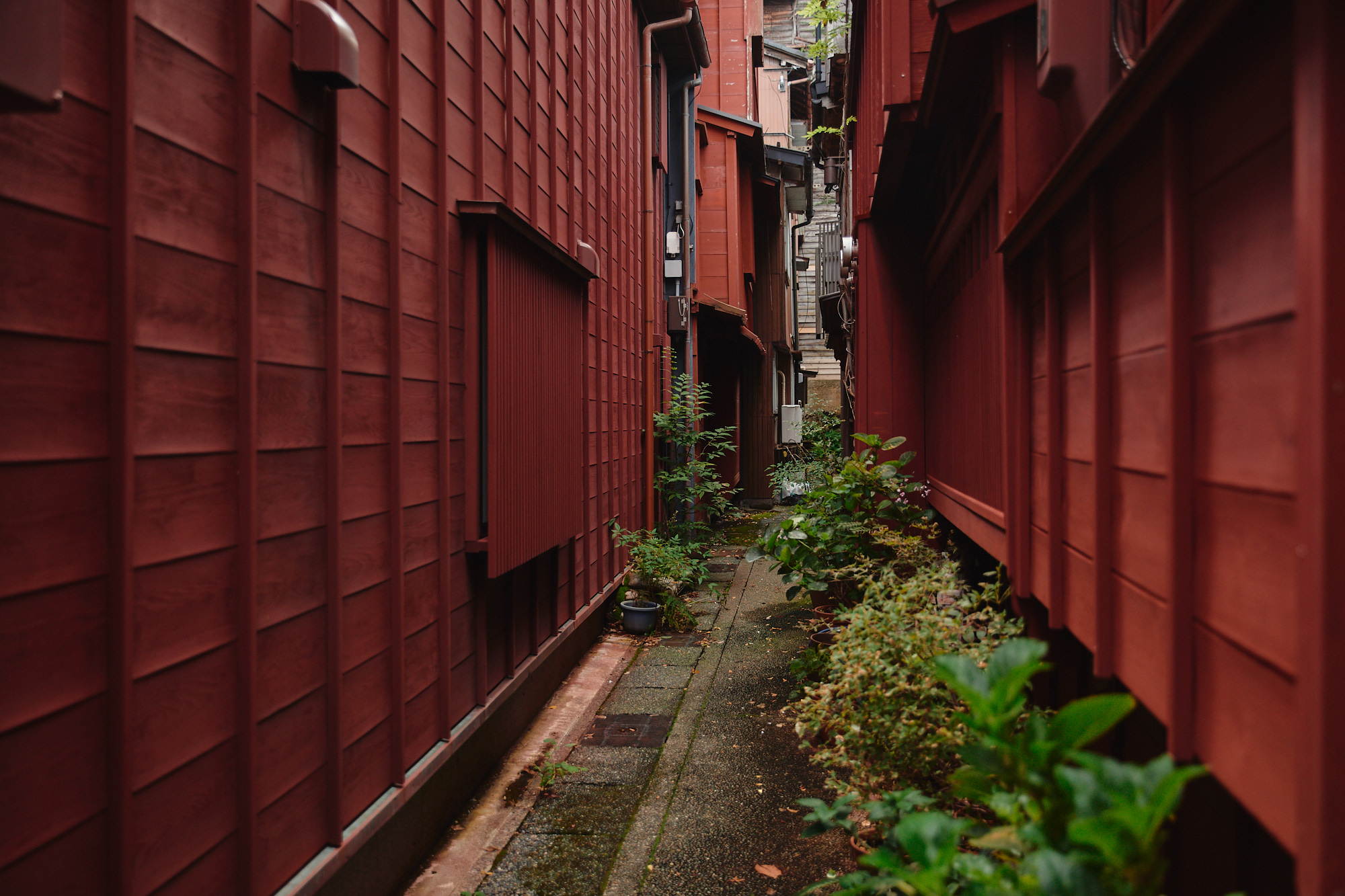 Though not technically a "tea house" district, Kazuemachi is still counted among Kanazawa's three geisha districts, along with Higashi Chaya and Nishi Chaya. The few alleyways that comprise Kazue-machi are along the Asano River, located diagonally across the Asanogawa Great Bridge from the more famous Higashi Chaya.
During the Meiji era, the eastern geisha district quickly filled with tea houses and entertainment venues, and new businesses spilled over into what is today this secretive neighborhood. Although Higashi Chaya has become more and more a shopping and tourism district, Kazuemachi has stayed relatively untouched over the years.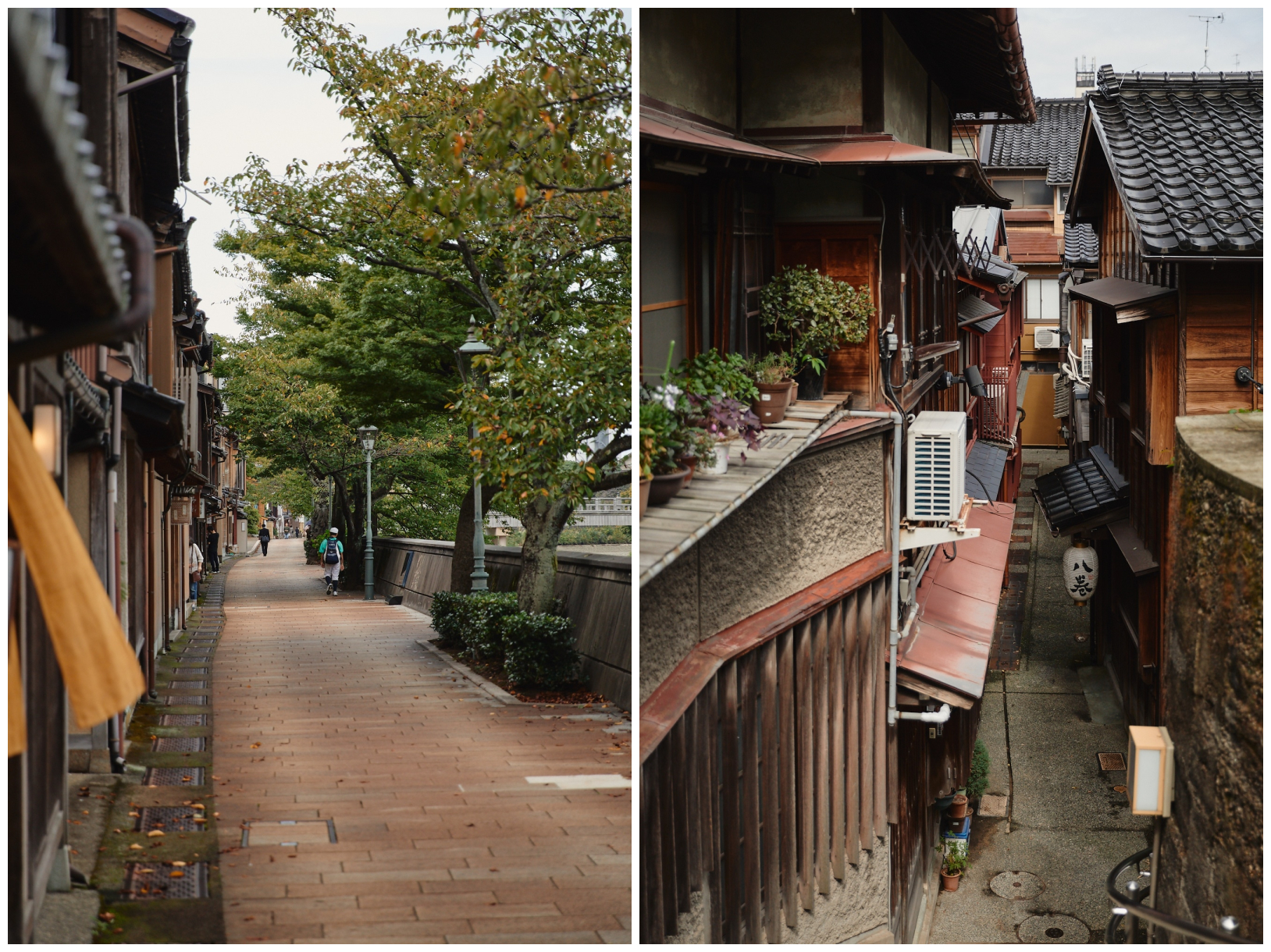 Bonus
The steep stairways known as Kuragari-zaka and Akari-zaka (the "dark slope" and "lighted slope," respectfully) are quite photogenic. At the foot of Kuragari-zaka is the gallery of Clifton Karhu, an American woodblock artist who spent his last days in Kanazawa.
The Verdant Path, Secret Spots from Zen, through Green, to Art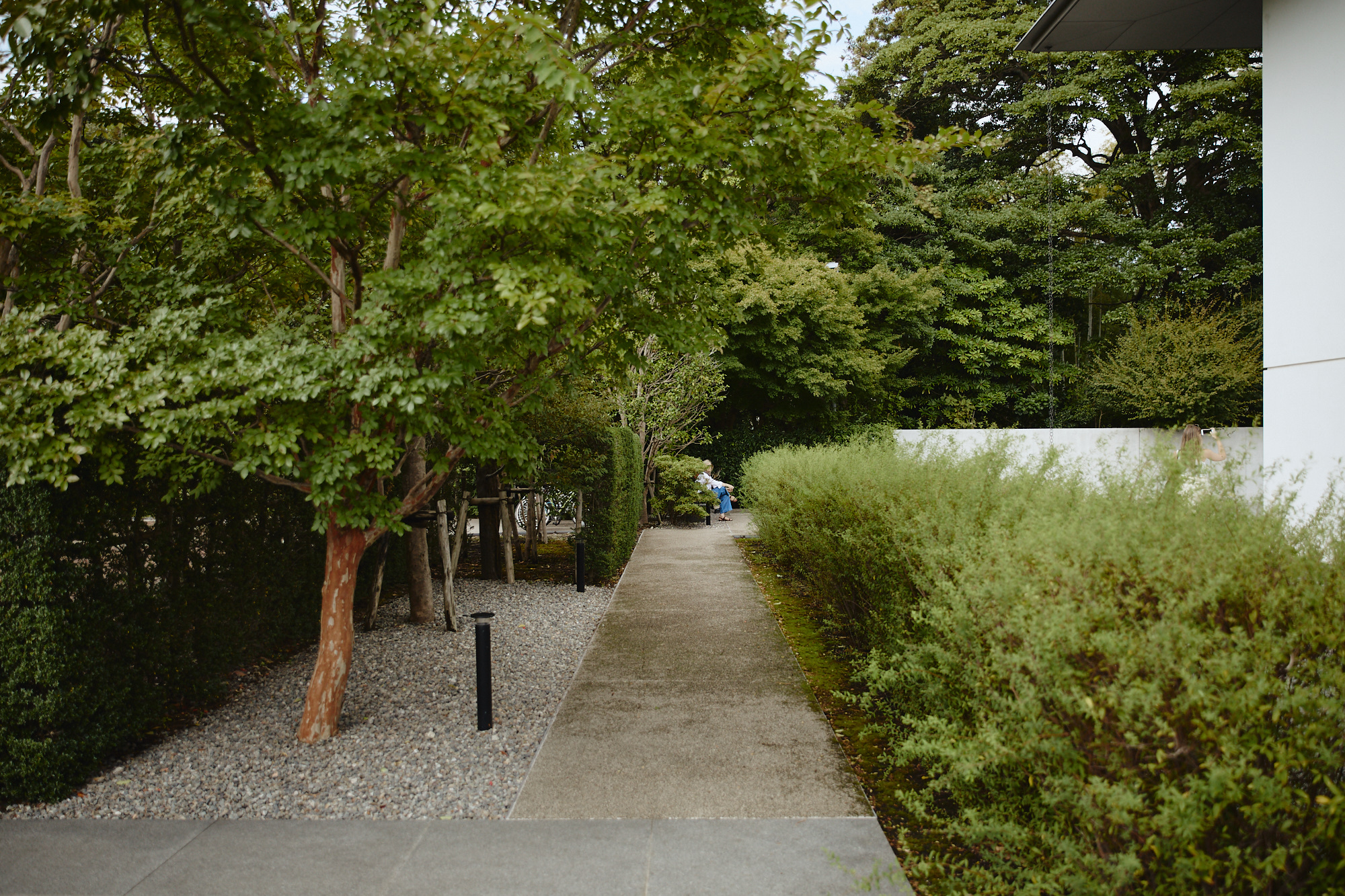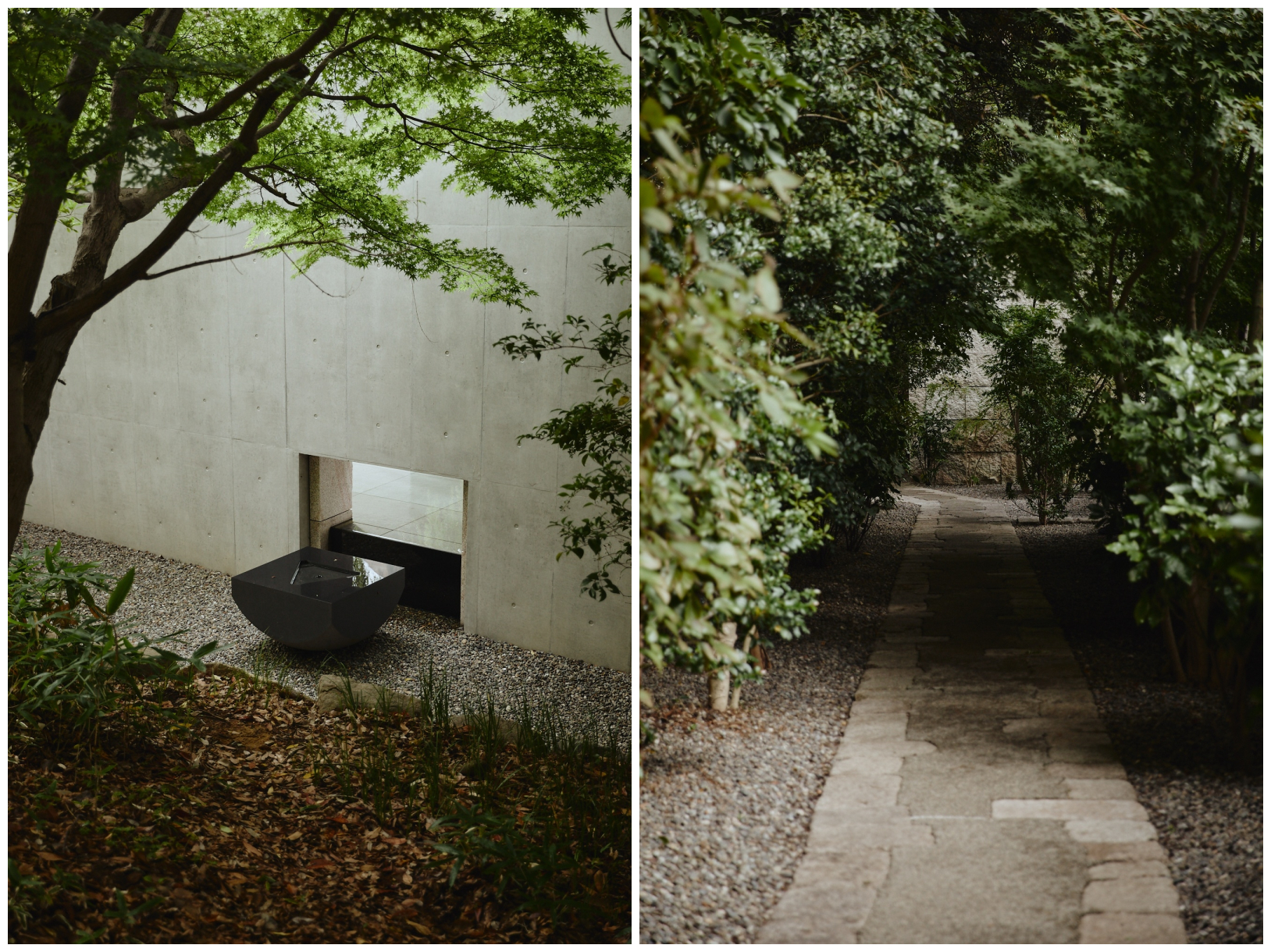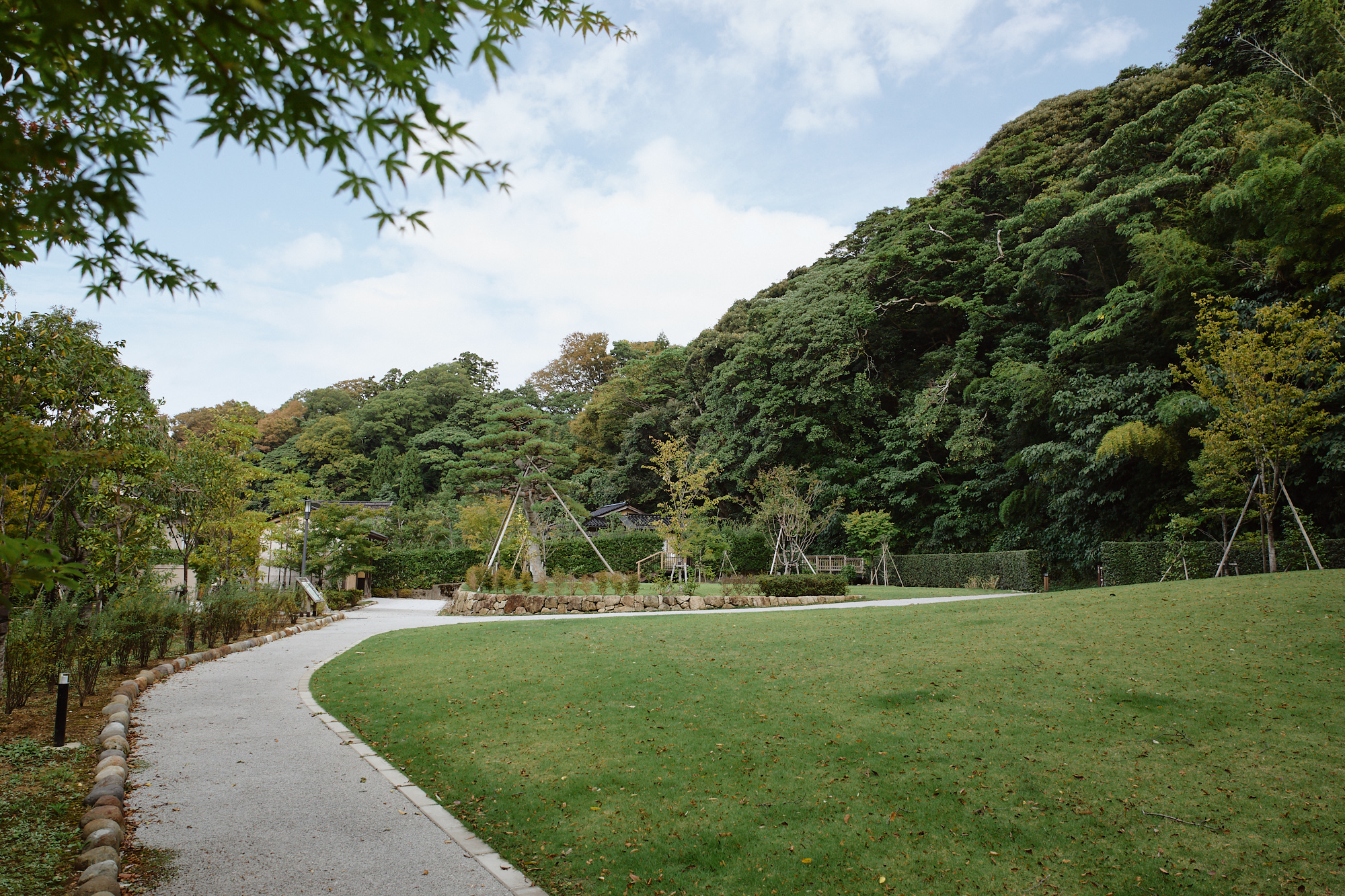 In the middle of Kanazawa City, you can feel lost in a forest. Along the outside of the D.T. Suzuki Museum starts a small stone and pavement pathway through Honda Park leading to two other museums.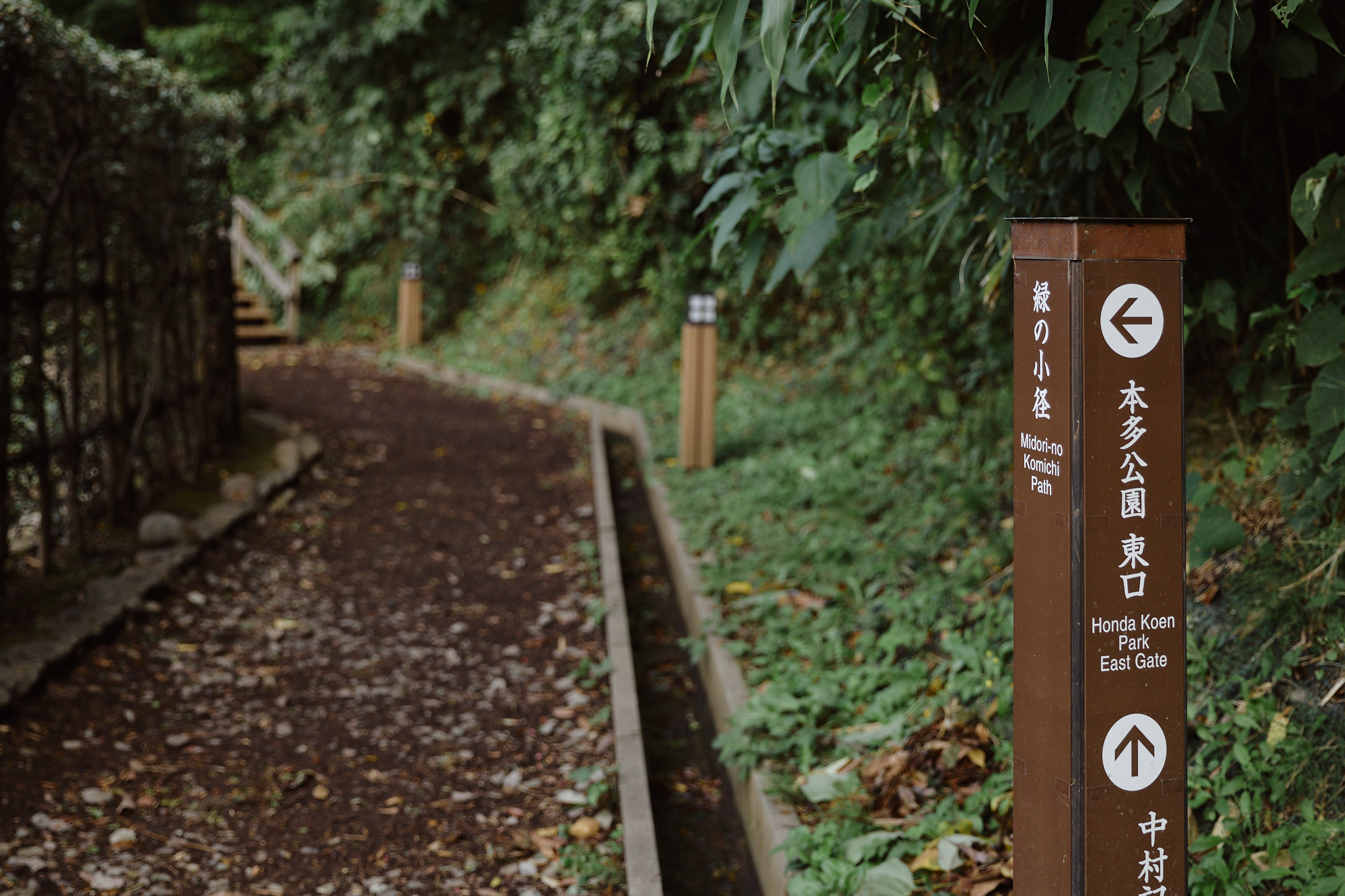 The pathway has its own name: Midori-no Komichi, literally meaning "green path," appropriate for the lush surroundings thick with bamboo and various trees.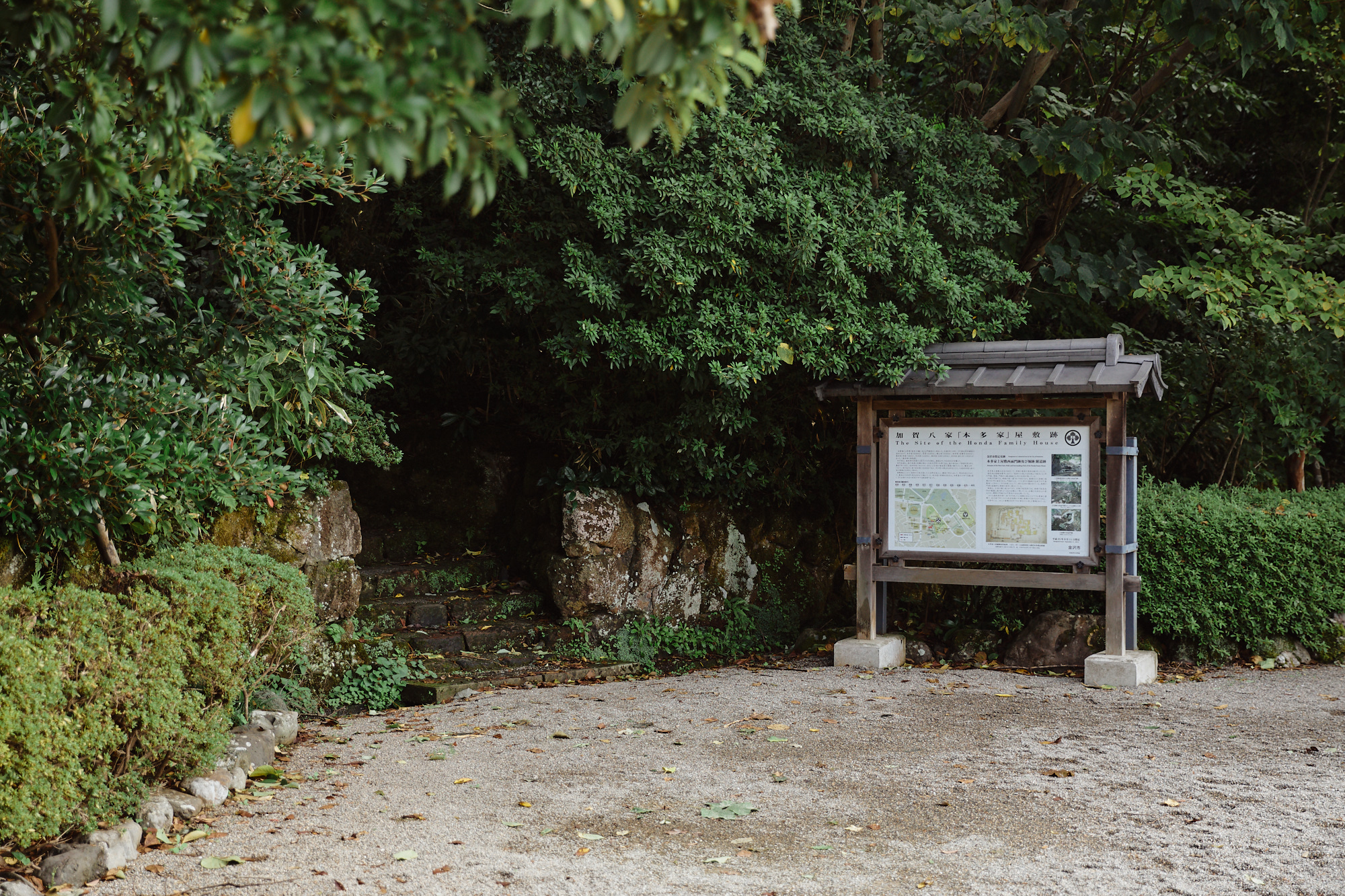 The path ends at the Nakamura Memorial Museum (one of Kanazawa's plethora of municipal museums), a storehouse and display of one of Kanazawa's most prominent Meiji-era merchants' private tea ceremony collection.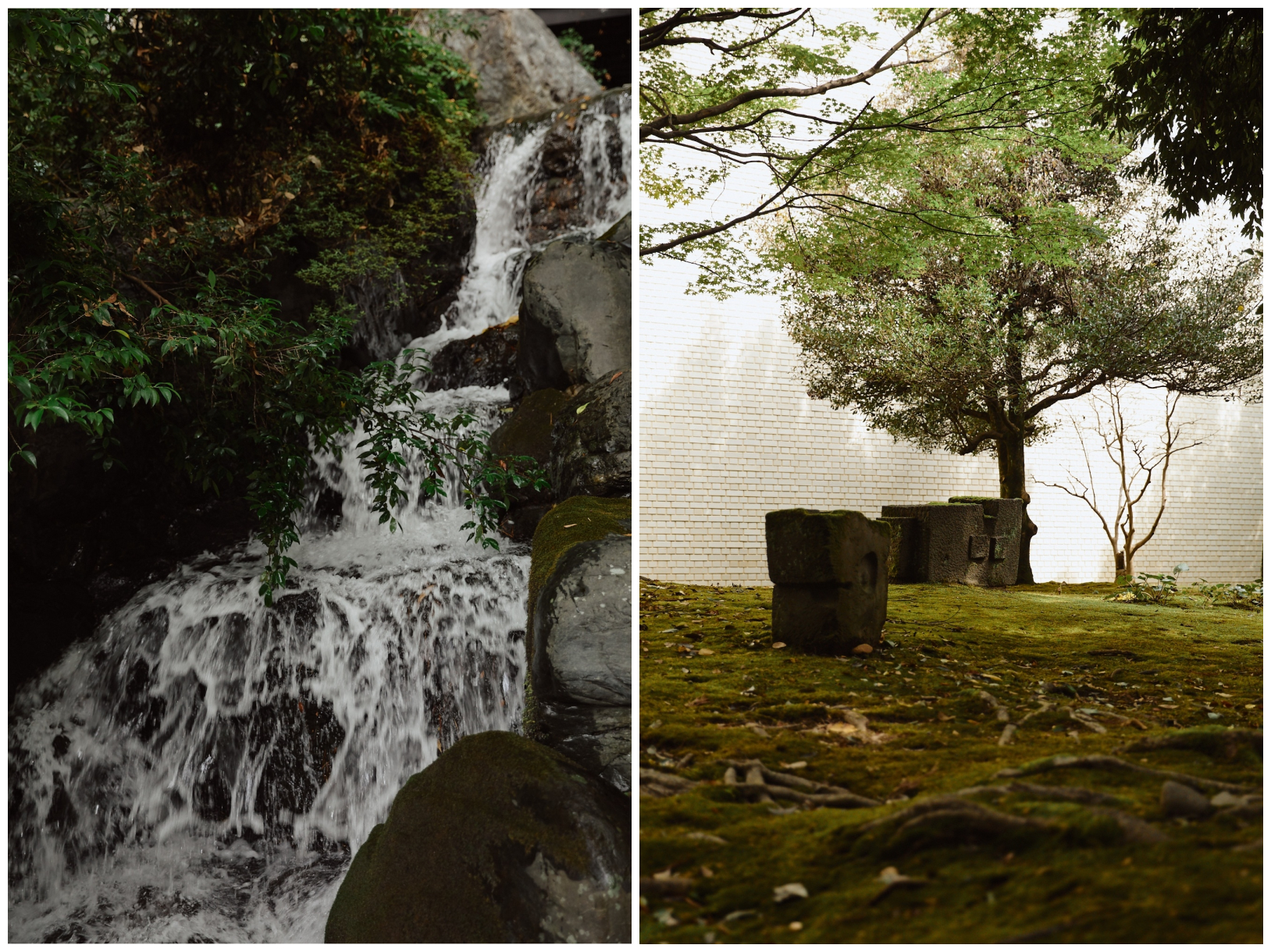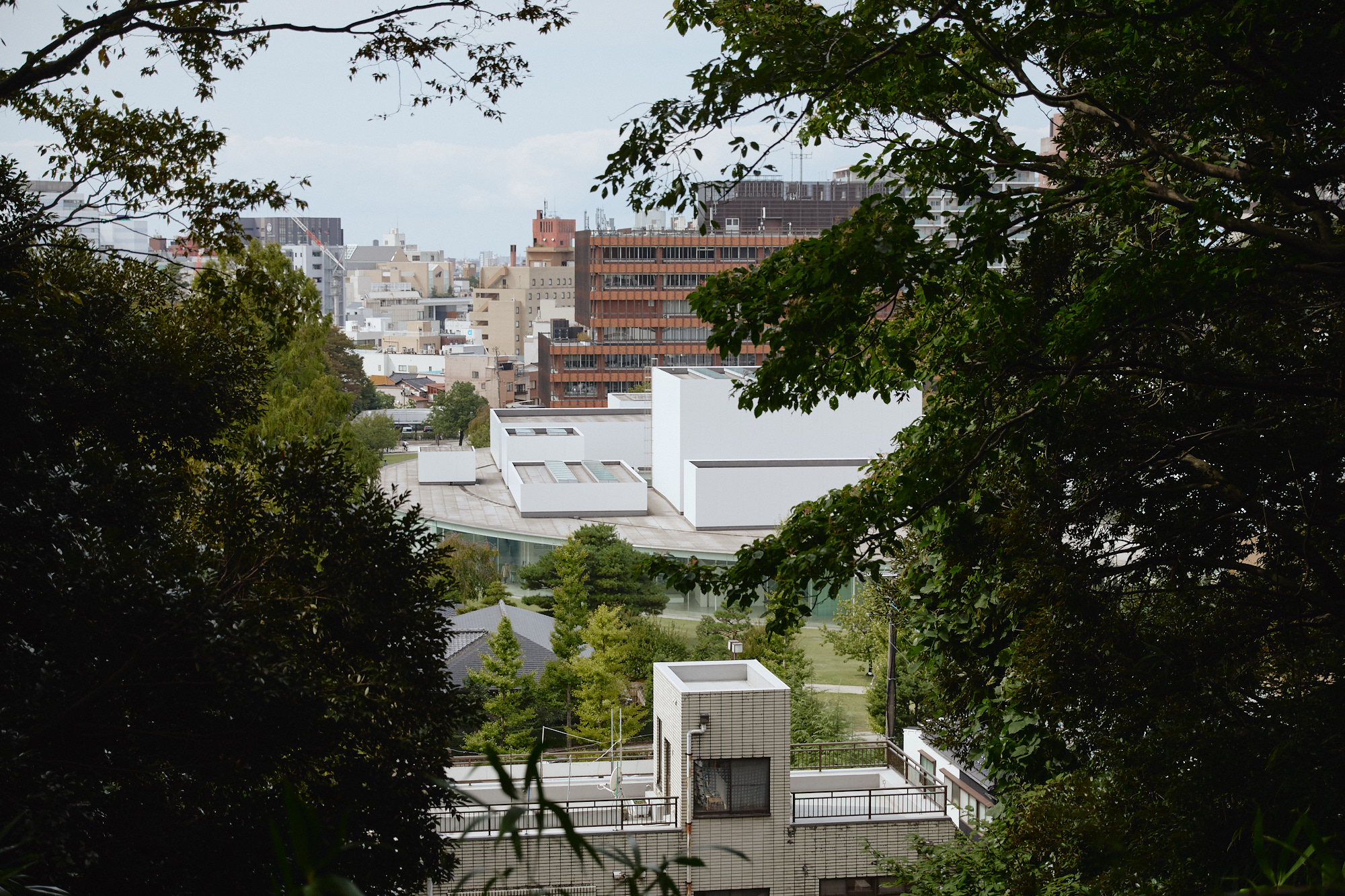 Keep walking beside the wooded area to find another stairway leading up another path: the Rekishi-no-Komichi, "path of history," ending at the Ishikawa Prefectural Museum of Art. You will find a small waterfall and a view of the 21st Century Museum's rooftop.
Utatsu-yama, a City View Up the Slope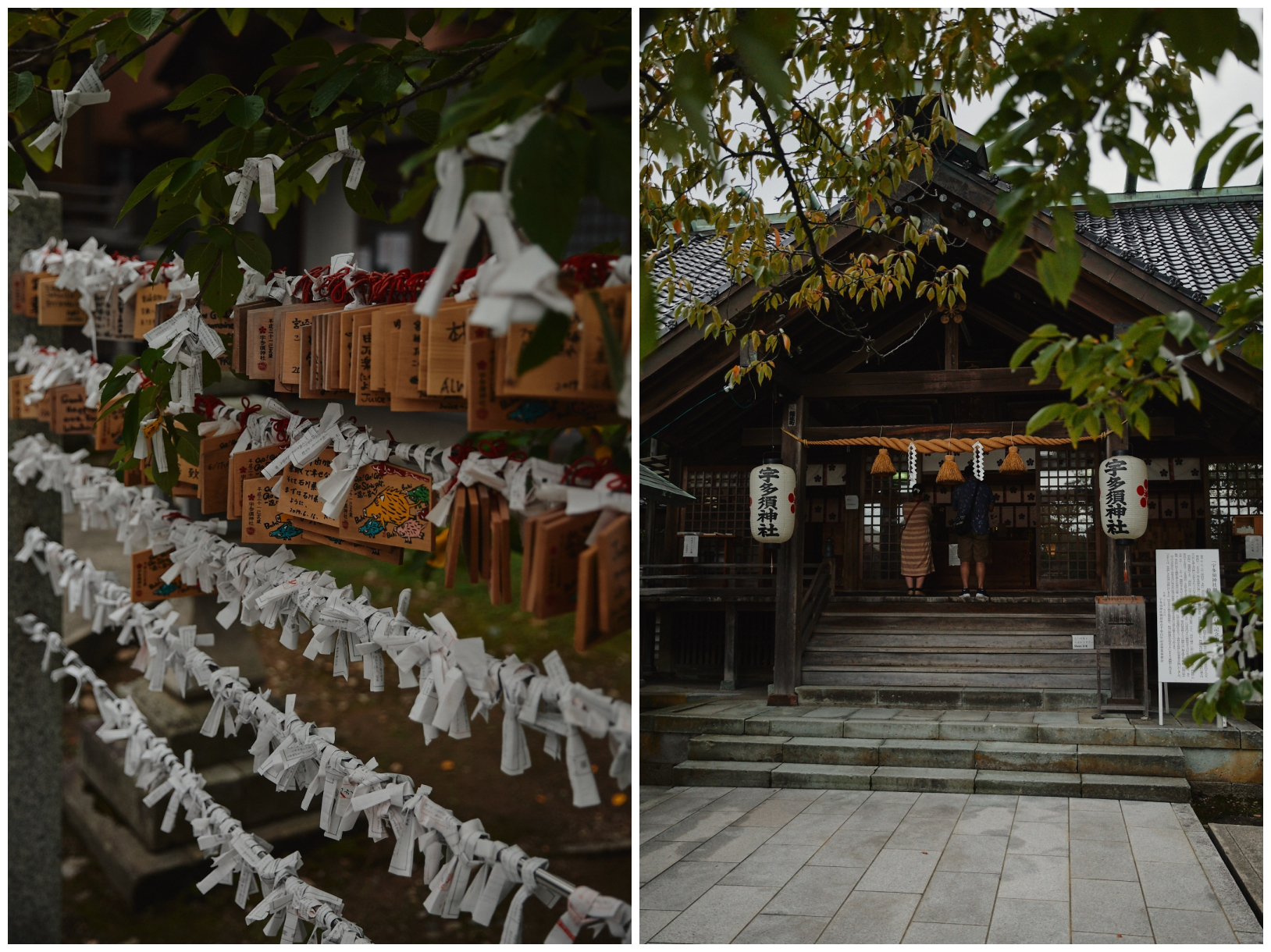 Behind the eastern geisha district of Higashi Chaya is Mount Utatsu. The slope leading up it starts with Utasu Shrine. (The names sound similar, but the characters are quite different!) It's a bit of a work out to reach Hosen-ji Temple. I always run out of breath. But the trek is worth it for the view.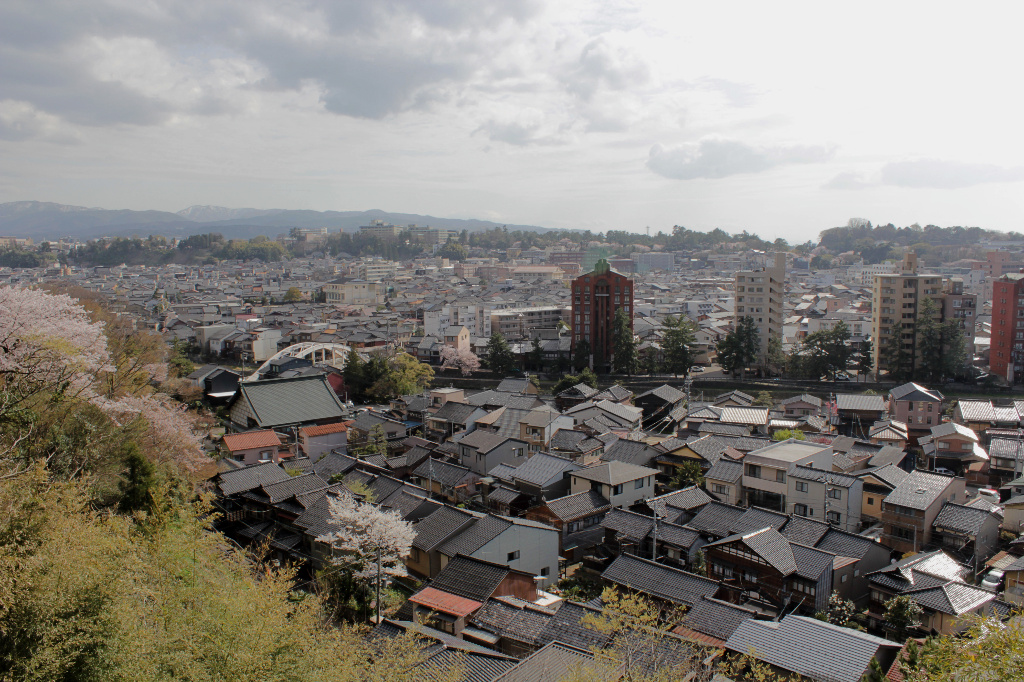 photo by Rachel Q.
Bonus
For a soba noodle lunch with a great view, check out Ukyo. Nearby, Kannonzaka Ichie is a lovely cafe. In June and July, you can enjoy a view of over 200,000 iris flowers!
The Saigawa, a Riverside Walk with a Mountain View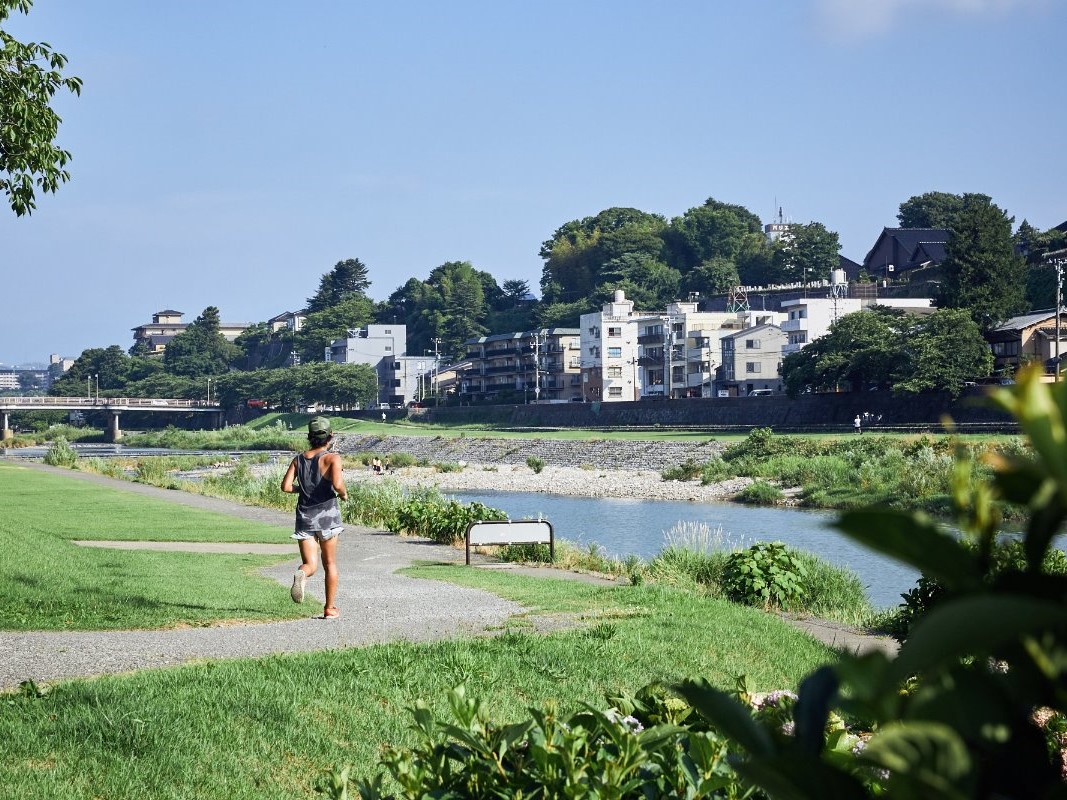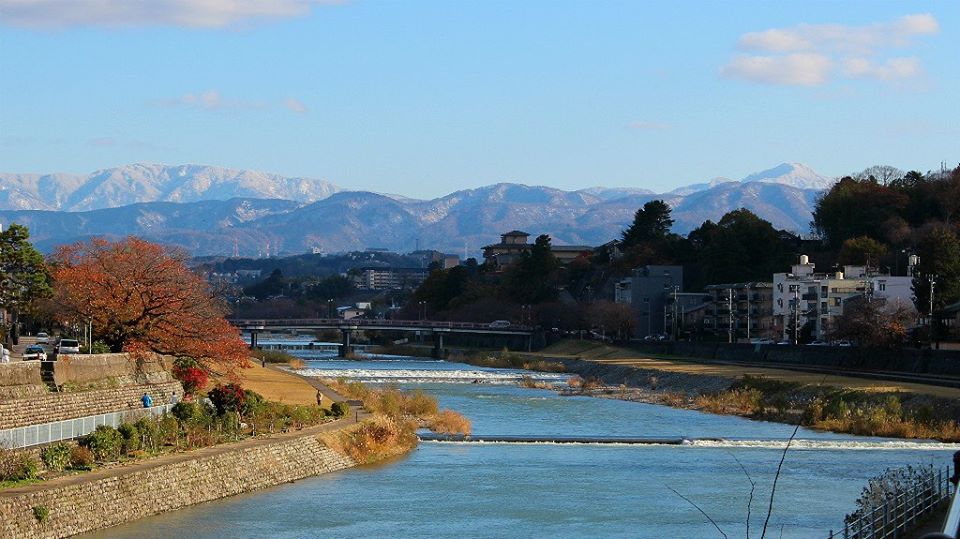 bottom photo by Rachel Q.
The Saigawa River is a great spot to see the mountains or the sunset and is a very popular route for walkers and runners. During the cherry blossom season, locals love to eat and drink along the banks for hanami, but during other times of the year, you can still find the occasional picnic or camping tent.
Bonus
Along the southern bank is Factory Zoomer, a glass, crafts and fashion gallery and shop where you can also enjoy a cup of coffee specially-ordered from Ooya Coffee in Kyoto.
Are there any "roads not taken" that you wish you had? What secret spots will you find on your next trip to Japan?
photos by Nik van der Giesen (hitonoto), unless otherwise noted