"Thank you, Hakusan!" Hiking Japan's Holy Mount Haku
02.06.2019
Mount Haku, called by the Japanese and in this article as Hakusan, has footing in three different prefectures: Ishikawa, Fukui and Gifu. Along with Tateyama in Toyama Prefecture and the most well-known Fuji, Hakusan is one of Japan's Three Holy Mountains, beloved not only for their grand size and beauty, but as kami, Shinto gods in and of themselves.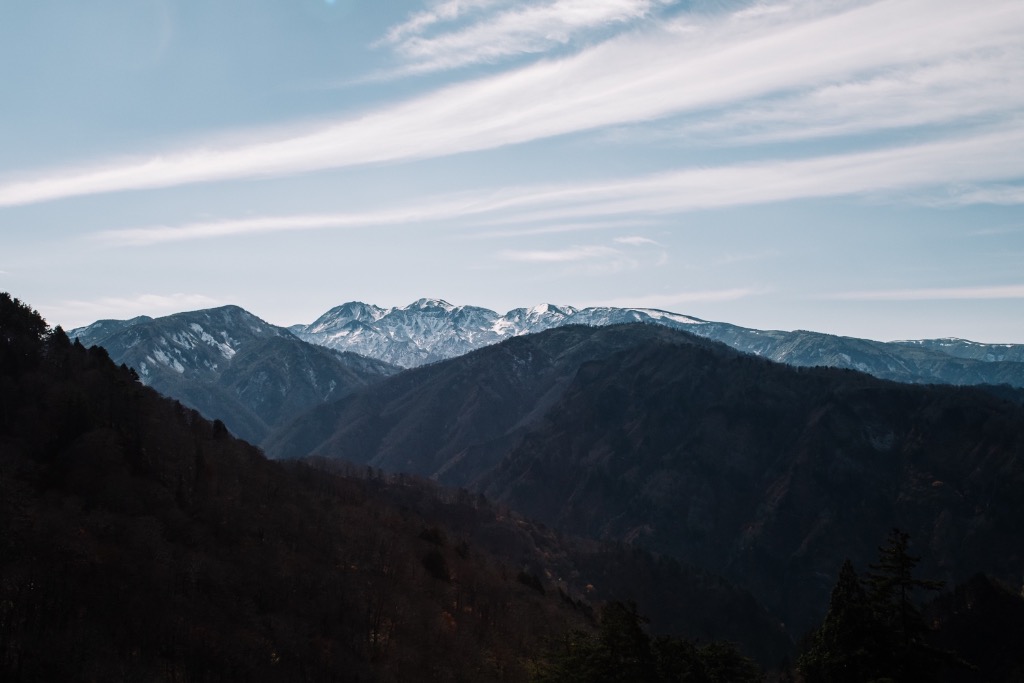 Photo by Nik van der Giesen
"Thank you, Hakusan!"
You'll hear this from older folks in Ishikawa when typhoons are taken off course away from the prefecture. My grandparents said it as well. Even many younger people have inherited this belief, as have I. Whether there is some scientific reason behind it, natural disasters are few in Ishikawa.
Hakusan means "white mountain" (白山). Although the –san refers to the mountain itself—you may have similarly heard Mount Fuji referred to as "Fujisan"—it sounds just like the –san we use for Mr/Ms/Mx. We would call a Mr. Tanaka, "Tanaka-san." Because of this homophone, we often speak of Hakusan as if it were in fact a he. And naturally, we feel endeared to "Mr. Haku."
Japan has over 2,000 shrines dedicated to Hakusan as a Shinto deity. The head shrine, Hakusan Hime Shrine, is in Hakusan City, Ishikawa, a short drive south of Kanazawa.
This divine mountain keeps nature rich and flourishing. When spring is over, little by little snow melts and water flows over the land, filling out our rice fields, so we can have enough food without fear of poverty.
Members of a sake brewery from Komatsu, Higashi Shuzo, hike every year to fetch water from the peak for their sake production. They say it's the water that makes their sake delicious.
Hiking Hakusan
Many people in Ishikawa hope to reach the top of Hakusan someday, I think.  I was one such person.
Hakusan's hiking season spans from late July to late October. There are several routes and peaks. The most popular route begins at Betto Deai (別当出合登山口),  an hour and 40 minute drive by car from Kanazawa Station.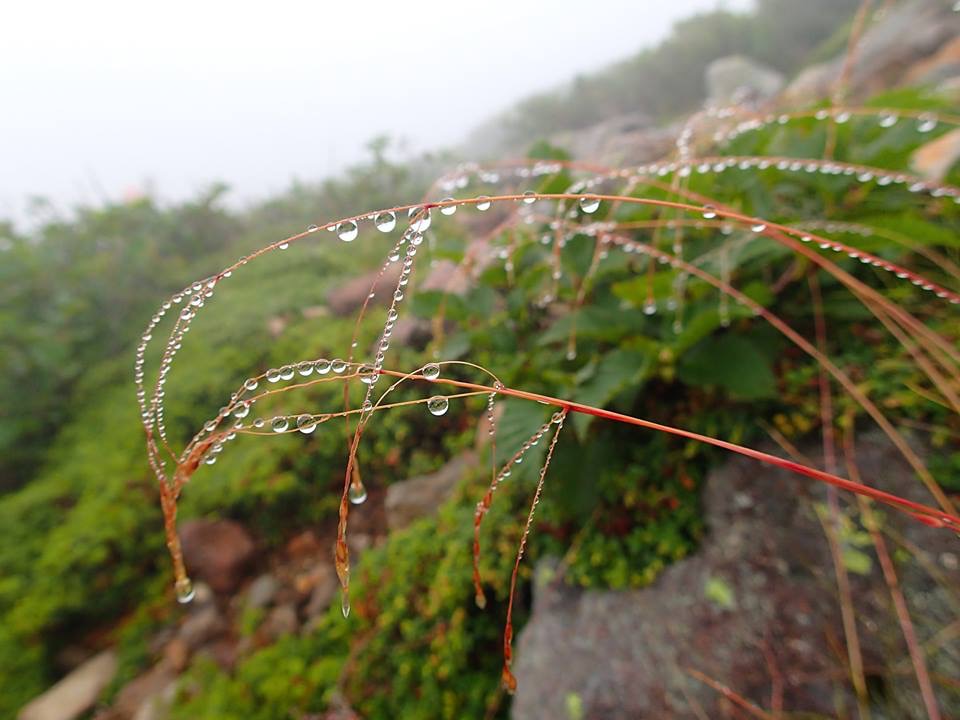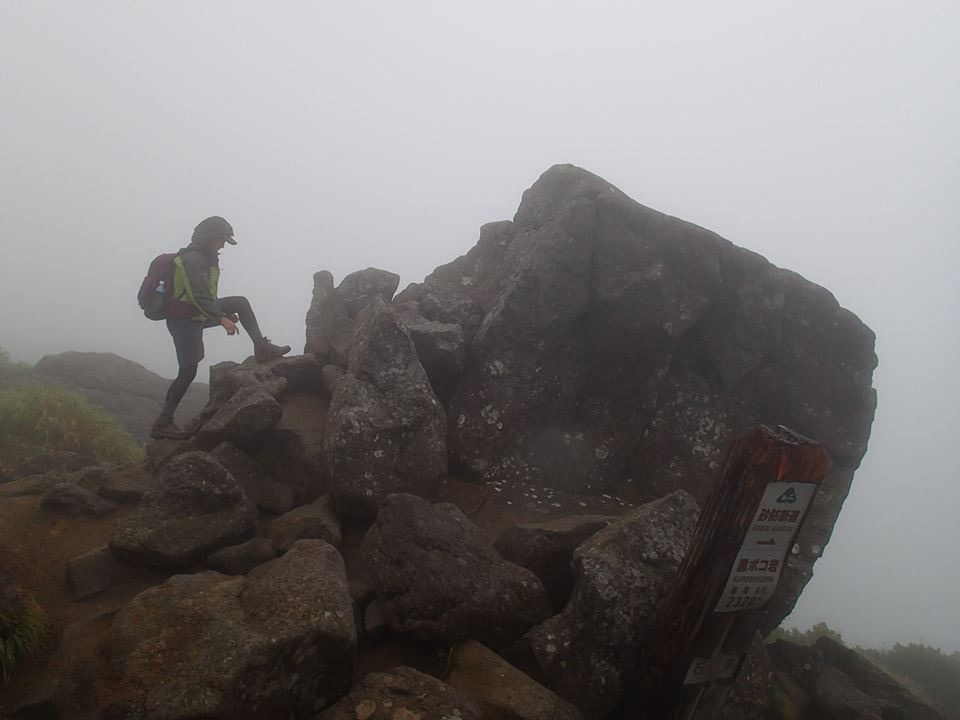 Because of Hakusan, Ishikawa has the highest precipitation in mainland Japan. When I hiked, there was mist all day. It staved off the heat, but I'd hoped for blue skies.
I'm no hiking expert, but compared to Mount Fuji, the climb is quite hard. Mt. Fuji is large and long, but Hakusan's paths are steeper with uneven and often large steps. The difference in elevation from Betto Deai point to the top of Hakusan equals the 5th point of Mount Fuji to its top. So for the inexperienced hiker, it's a really tough trek. It's like muscle training and hiking at the same time. The day after, my feet are in so much pain…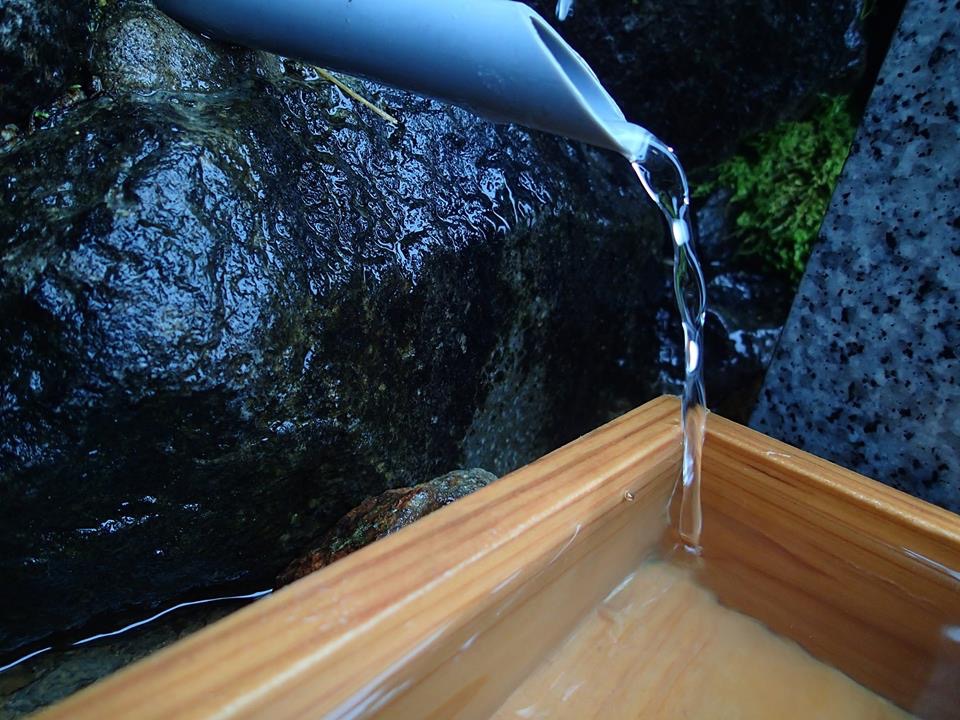 The water is fresh and drinkable. I felt like it literally saved my life for how it eased my thirst. No wonder this water is considered so sacred.
If it is still early July, you may even see ice and snow near the summit.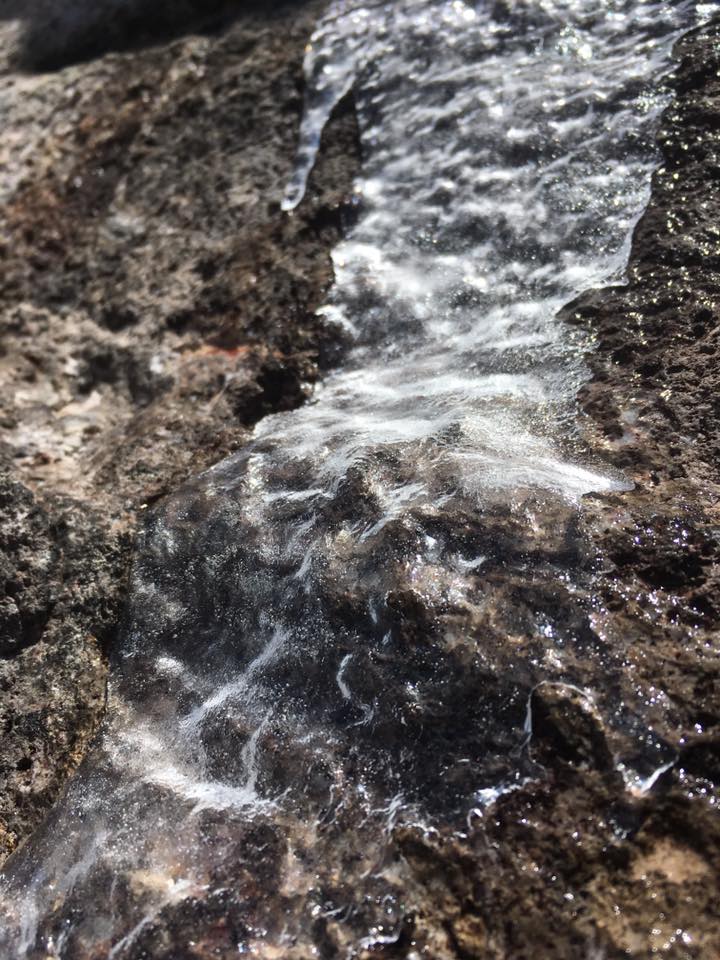 It's spectacular.
Step by step by step by step… Hiking lovers may take less than 4 hours to reach the top, where they can see Hakusan Hime Okumiya, the shrine that marks the peak of the holy mountain. There I prayed, from the bottom of my heart, "Thank you!" Though I was exhausted, I'd made it!
What will you say to Hakusan when you go?
It's about a 30-minute walk from the top to Midori-ga-ike, "green point lake," formed in a caldera. If you have energy left, you should see it. It's part of what we enjoy about hiking Mount Haku, with an abundance of alpine plants growing there. Though I was looking forward to seeing it, it was too misty.
But when it's sunny, it looks like this: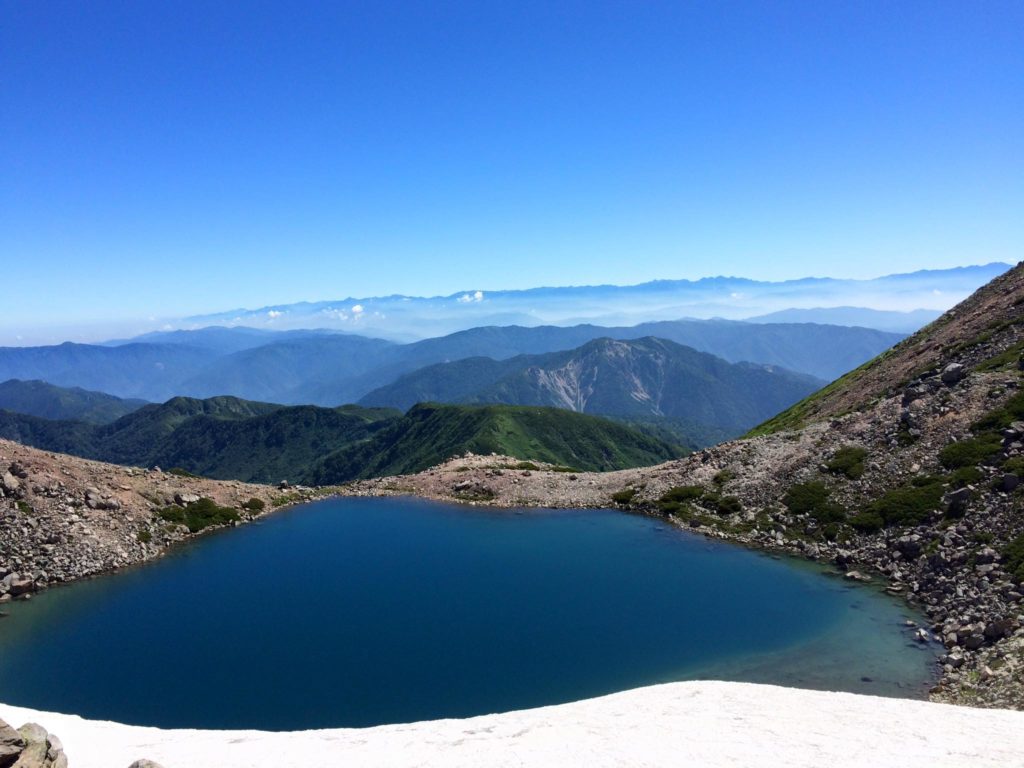 This photo is taken by my mother. When I look at it, I feel like, "Ah, Hakusan says I need to come back again!" So I'll have to climb again soon. After every climb, exhausted, I lament, "This mountain is for only seeing, not climbing!" But then, time passes, and I can't resist its call.
Even if you can't go there yet, you can still enjoy Hakusan from a distance. The rapid train between Kanazawa and Kyoto passes right by it; be sure to sit on the west-facing side. If you are lucky, the sun will bounce off the mountainside.
---
Getting to Mount Haku
Without a car, the easiest way from Kanazawa is to take the Hokutestu Shuttle Bus, usually departing from post #1 of Kanazawa Station's east exit. This bus is especially for hikers and goes from Kanazawa station to Betodei (別当出合) only during the hiking season. The trip takes just under 2 hours and costs 2000 yen each way.
Drivers can park at Hakusan Visitors Center for free. The center has a lot of information about routes, wildlife and lodging, but most of it is in Japanese only. On maps, centers are marked with gray houses and are usually only open during hiking season (May – October).
Data:
Summit elevation: 2,702.2 m
Round-trip distance from trail head: 10.6 mi / 17 km
Round-trip time from trailhead: approximately 8 hours
More information about hiking Hakusan at their official website.
---
Notice concerning COVID-19: Information and services for the above sites may be temporarily suspended due to the coronavirus pandemic. Please check again close to the dates of your visit. Guests of Kaname Inn Tatemachi may also use our concierge service to make inquiries as necessary. Thank you for your understanding, and we eagerly look forward to your stay.