House of the Banished Samurai, Kurando Terashima
23.02.2021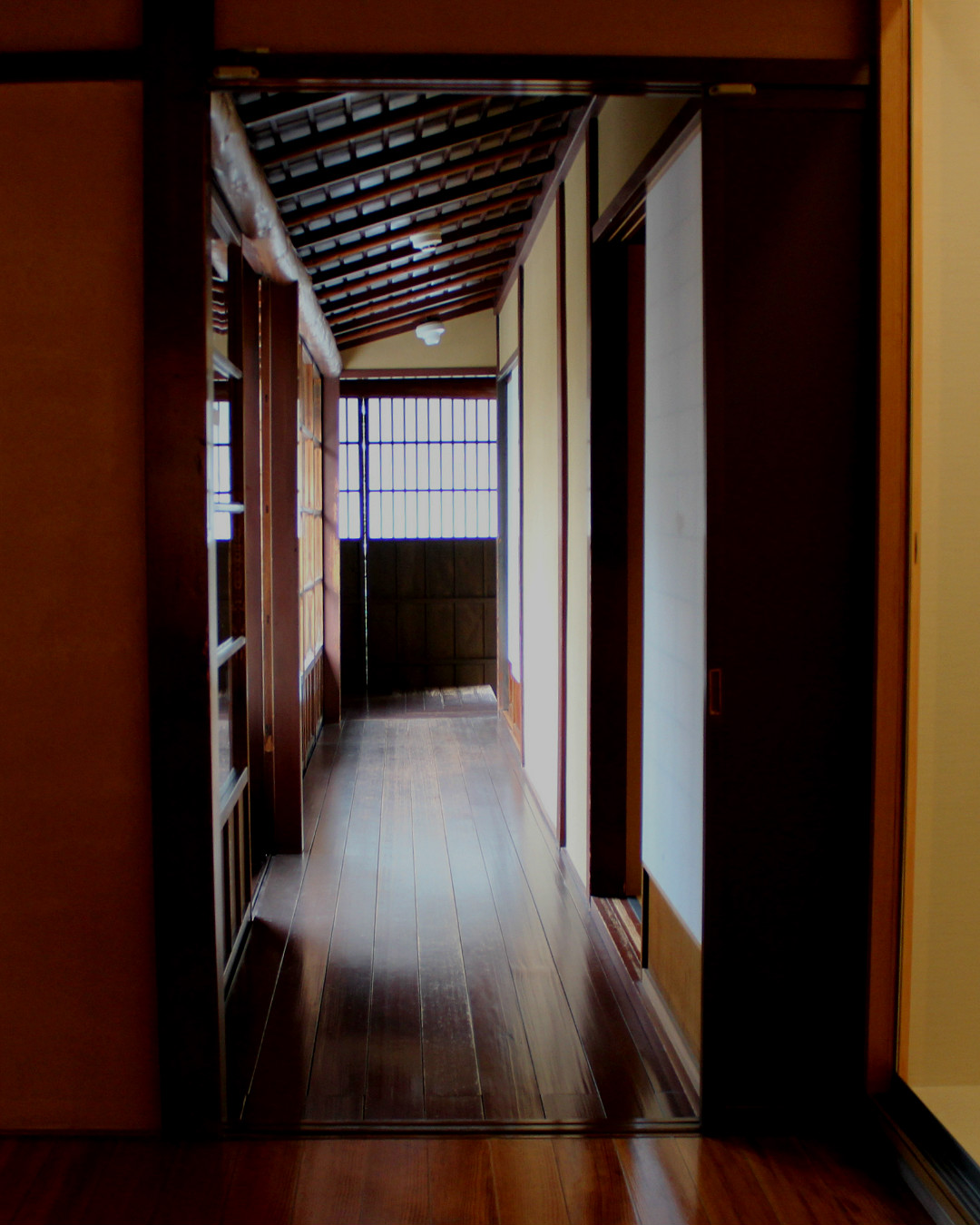 The Samurai Who Spoke Out of Turn
There's an old Japanese proverb, Deru kui wa utareru, "The nail that sticks up gets hammered down." Although it's sometimes interpreted as a moral imperative, it better serves as a cautionary adage. As such, it should be no surprise that's often referenced in stories about Kurando Terashima, the banished samurai of Kanazawa.
A Loyal Servant of the Father
Narinaga Maeda was the 11th daimyo and 12th Lord of the Kaga Provence from the Maeda Clan. During his rule, he dismissed one Teruzane Okumura in disgrace from his office as retainer for squandering the clan's finances.
A samurai of high rank and skill in mathematics, Terashima was appointed as a financial magistrate to the Kaga Provence. He was a member of the Black Coat Party, a local political faction that strongly supported Narinaga. But even as a supporter of Narinaga, Terashima spoke out against the 1819 Village Chief Mass Arrest, earning him a reprimand and a reputation for ferocity.
However, the end of Japan's Edo era was a turbulent time of economic troubles and constant reform, and in Kanazawa that was no exception. After Narinaga's death, his son and heir, Nariyasu, held other ideas about governance, and allowed Okumura back in office. Thereafter, the feud between Terashima and Okumura went into full force.
A Thorn in the Side of the Son
While Terashima's Black Coat Party pushed to grow local manufacturing and trade, Okumura's administration heavily taxed the people, borrowed funds from the Imperial bank, and looked the other way while receiving bribes from someone who was, by all accounts, a prominent smuggler. Indignant, Terashima openly and harshly criticized the government.
Terashima was promptly dismissed, yet continued to fight openly against unjust policies, earning him the nickname "Tiger of the Front Gate" from Okumura.
Terashima was eventually exiled to the island of Noto-jima off the coast of the Noto Peninsula, where he soon passed from failing health.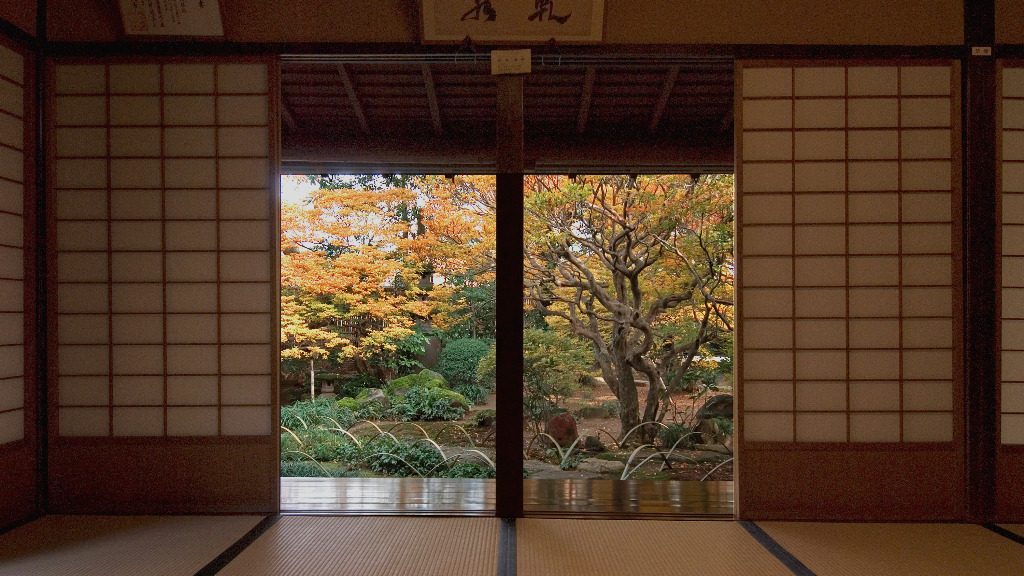 courtesy the city of Kanazawa
The Brush Over the Sword
Often translated literally as "The Old Site of Mr. Kurando Terashima's House," this house museum recounts the daily life of Kanazawa's banished samurai in the time before his exile.
The house itself is unique in Kanazawa. While most visitors look to the Nomura Samurai Residence for a fine samurai home, Nomura's is actually a merchant's abode, hosting the samurai's gallery of artifacts alongside the decor of the merchant's vast wealth. Terashima's home is a true samurai mansion, broad and carefully arranged with a peaceful garden and simple style.
One of the house's highlights is the dry bed garden. Strolling bridges cross over creeks of moss and stone winding alongside pagodas and lanterns. Azaleas in early summer are a local favorite, and the entire garden is most striking in autumn.
Among the rooms are two tea rooms, one of which is designed to enhance the sounds of a Japanese harpist performing. The calligraphy of Terashima's contemporaries is featured prominently, and visitors may walk along the singing nightingale floor to reach the gallery room.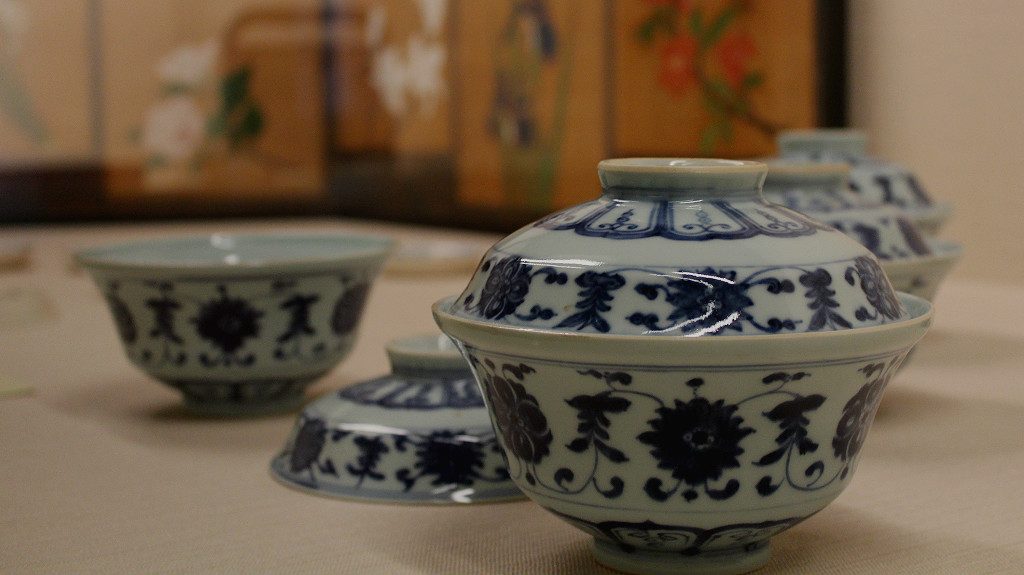 The gallery displays Terashima's personal belongings, including hand-crafted kutani ceramics, lacquerware tea sets, and finely carved metal stirrups.
Terashima was also a prolific artist, and along one wall, his own paintings hang. The museum cycles through them, providing a different experience on each visit.
Oft-missed, but conveniently located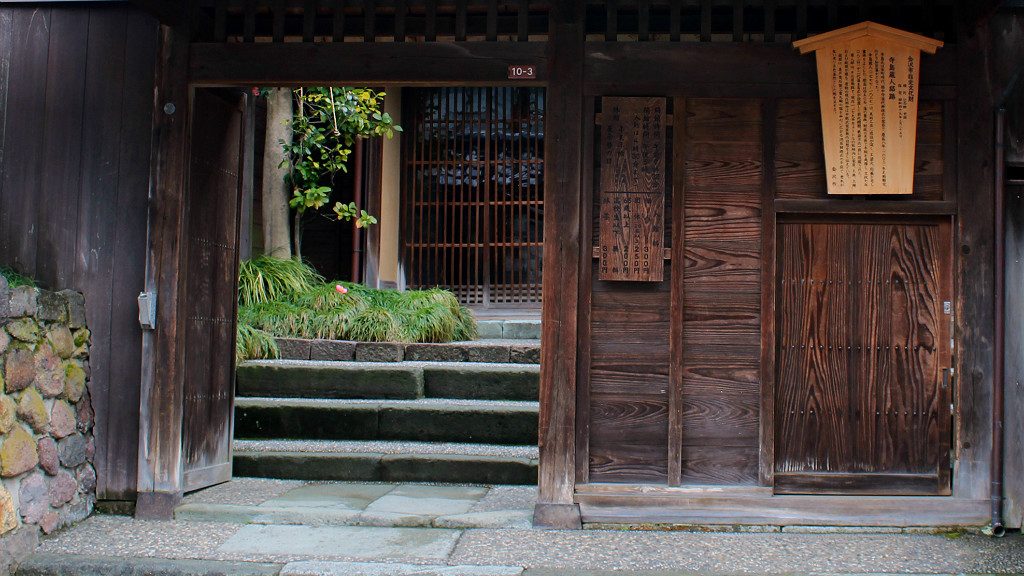 Worth a visit in its own right, Terashima's house is conveniently located halfway between the Higashi Chaya District and the castle and Kenroku-en parks, hidden behind the Morihachi confectionery molds museum. (You can even enjoy a bird's eye view of Terashima's garden from Morihachi's upstairs cafe!)
The Old Site of Kurando Terashima's House
9:00 a.m. – 5:00 p.m. (last entry: 4:30 p.m.)
closed December 29th to January 3rd
300 yen, free for 18 and under
+300 yen for matcha service on site
1.7 km from Kaname Inn
---
Notice concerning COVID-19: Information and services for the above sites may be temporarily suspended due to the coronavirus pandemic. Please check again close to the dates of your visit. Guests of Kaname Inn Tatemachi may also use our concierge service to make inquiries as necessary. Thank you for your understanding, and we eagerly look forward to your stay.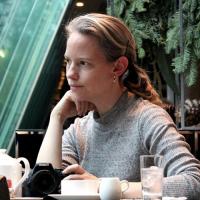 Rachel
About a decade ago Rachel fell off a bus and then fell in love with this traditional-crafts and ice-cream-consuming capital of Japan. Editor and amateur photographer with a penchant for nature and history. Not actually fifty songbirds in a trench coat. (Former penname: Ryann)