Spice Diner Hyouitsu
27.07.2018
Delicious curry, delightful atmosphere.
I brought some friends to check out Kanazawa's newst curry restaurant, Spice Diner Hyouitsu (Supaisu Shokudou Hyouitsu in Japanese) just 10 minute's walk from Nishi Chaya Gai. We ordered as much of the menu as we could sample without overstuffing ourselves.
The flavors were unusual for curry, intriguing to try and satisfying to taste. The menu was loaded with a pantry-full of spices and ingredients: lemon, peppermint, yuzu, ginger… We even tried a white soy milk curry!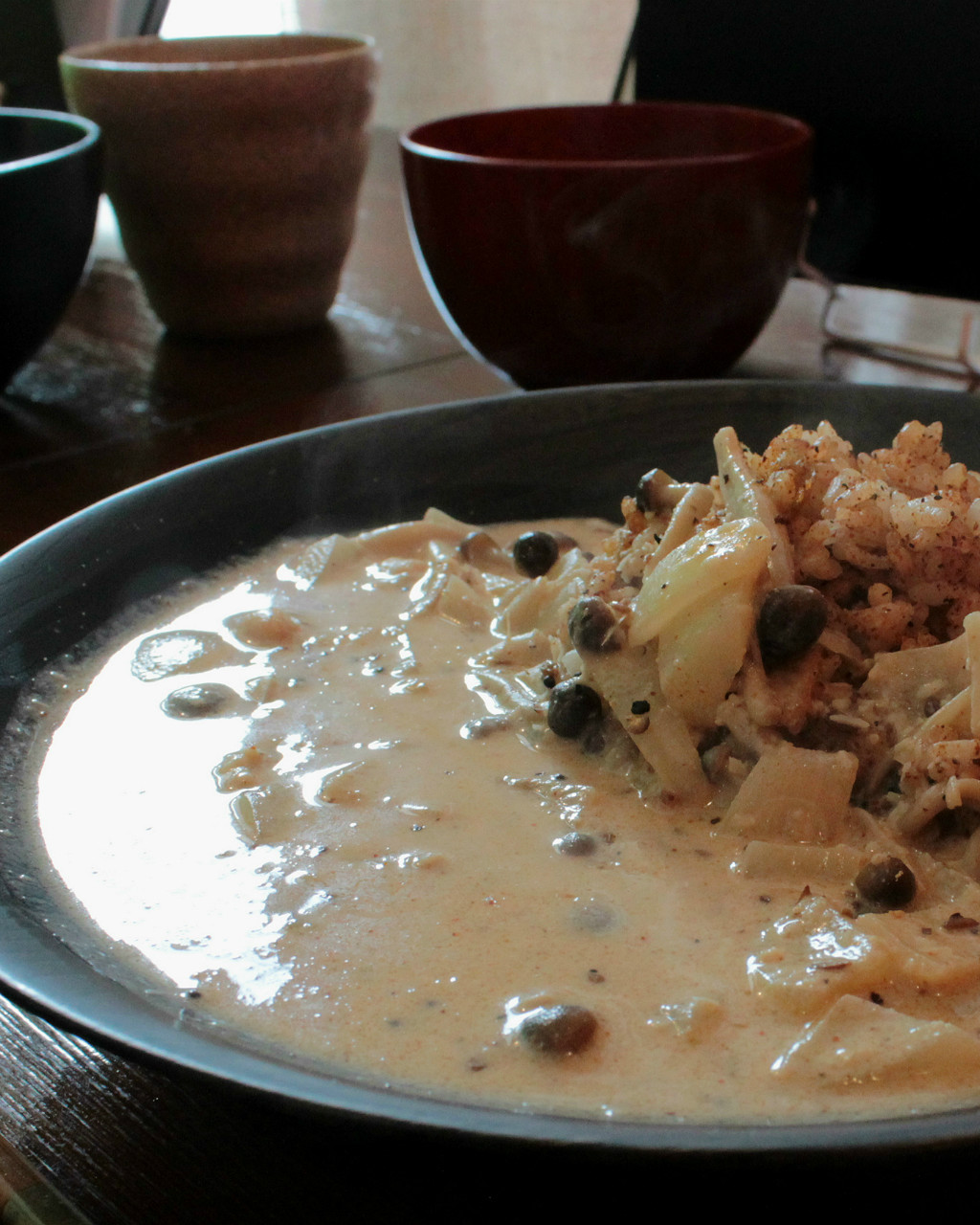 I've sometimes heard people say about exotic curry flavors, "Oh, it's so much better elsewhere." But I don't think I can imagine such a thing said about this unique curry shop.
Mine was an enjoyable level of spiciness, just enough to make me sweat suitably for the summer day. The ginger milk stayed warm in my throat for long after, and the rice flour chiffon cake was as light as a cloud.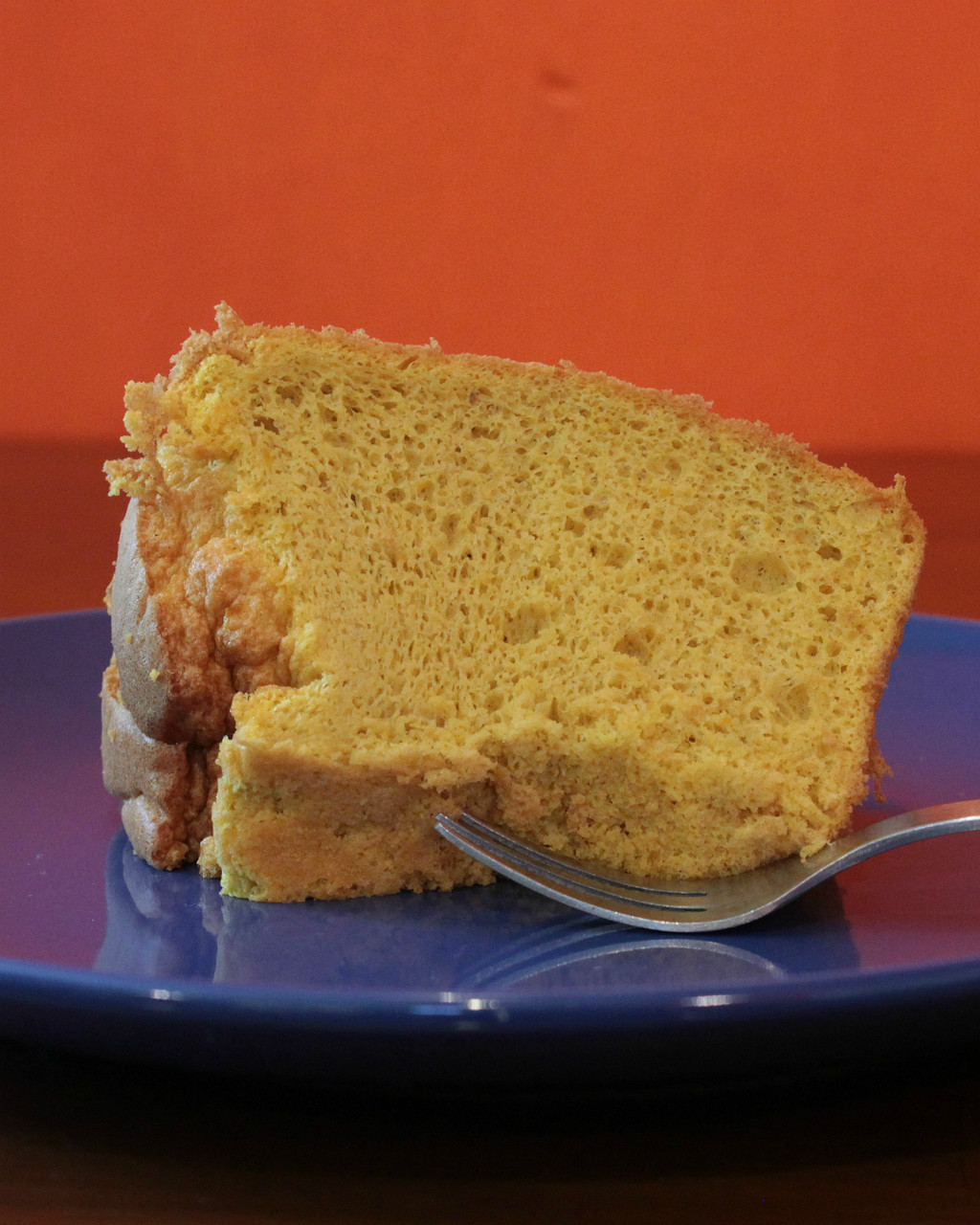 There is no English, but the owners are warm and friendly. They'd run a curry shop in Tokyo for five years before coming to settle down in Kanazawa. The gentleman also spent a year as a sake brewer and has a keen interest in the alcohol, as evidenced by the pages of sake selections in the back of the menu.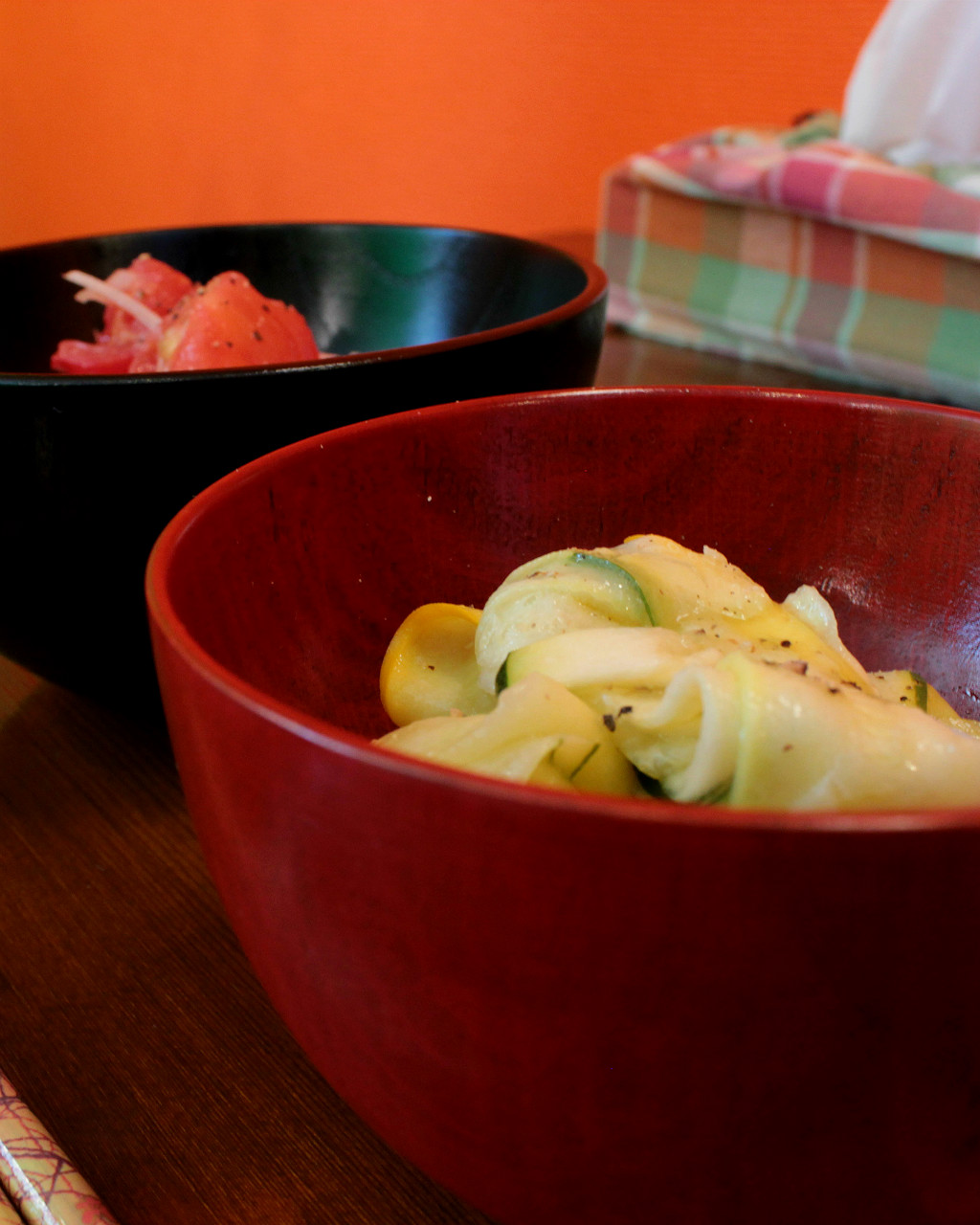 What attracted them to Kanazawa is also one of the attractions of their shop! The wooden dinnerware is Yamanaka shiki, a local lacquerware style unique to the Kaga region of Ishikawa Prefecture. Specifically, they were the style of Gato Mikio, whose style enhances the grain of the wood.
---
Spice Diner Hyouitsu
11:30 a.m. – 2:00 p.m. (lunch, l.o. 1:30)
6:00 p.m. – 9:00 p.m. (dinner, l.o. 8:30)
closed Sunday, Monday, Tuesday
24-16 Nakamura-machi, Kanazawa
1.3 km from Kaname Inn Tatemachi
900 meters from Nishi Chaya Gai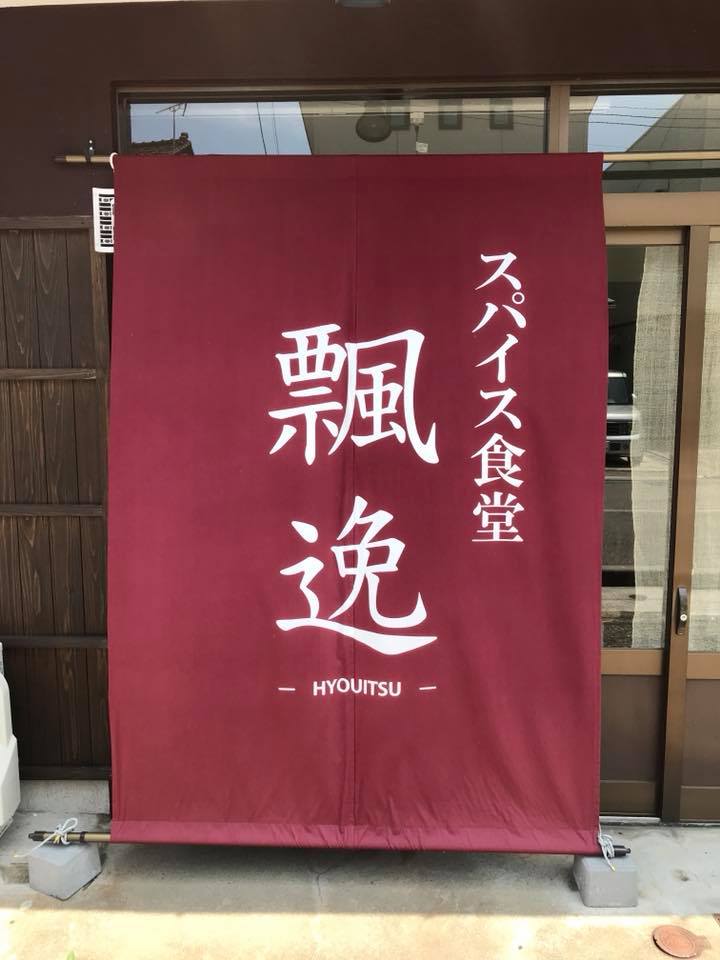 ---
Notice concerning COVID-19: Information and services for the above sites may be temporarily suspended due to the coronavirus pandemic. Please check again close to the dates of your visit. Guests of Kaname Inn Tatemachi may also use our concierge service to make inquiries as necessary. Thank you for your understanding, and we eagerly look forward to your stay.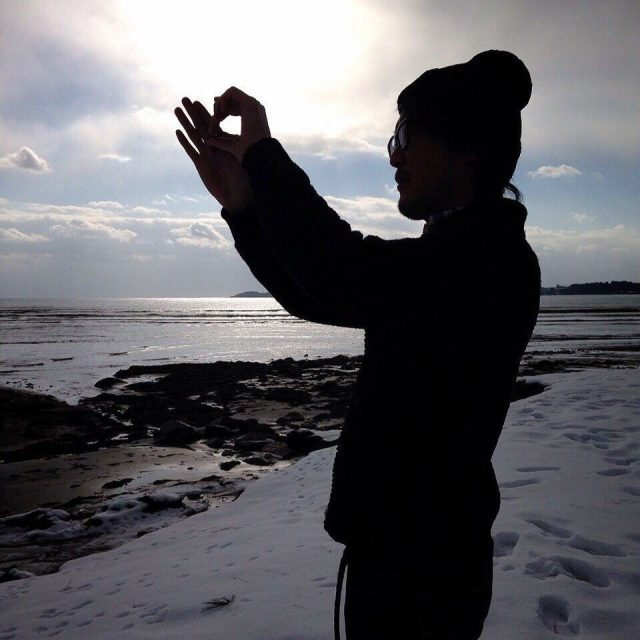 Hiroshi
A foodie who has explored all things edible in Kanazawa, from high-end sushi and ryokan multi-course dinners to casual meals and snack bars. His recommendations have been shared by friends and now even magazines ask for his opinions! Unofficially the best taster in the city. ;) Ask him anything!