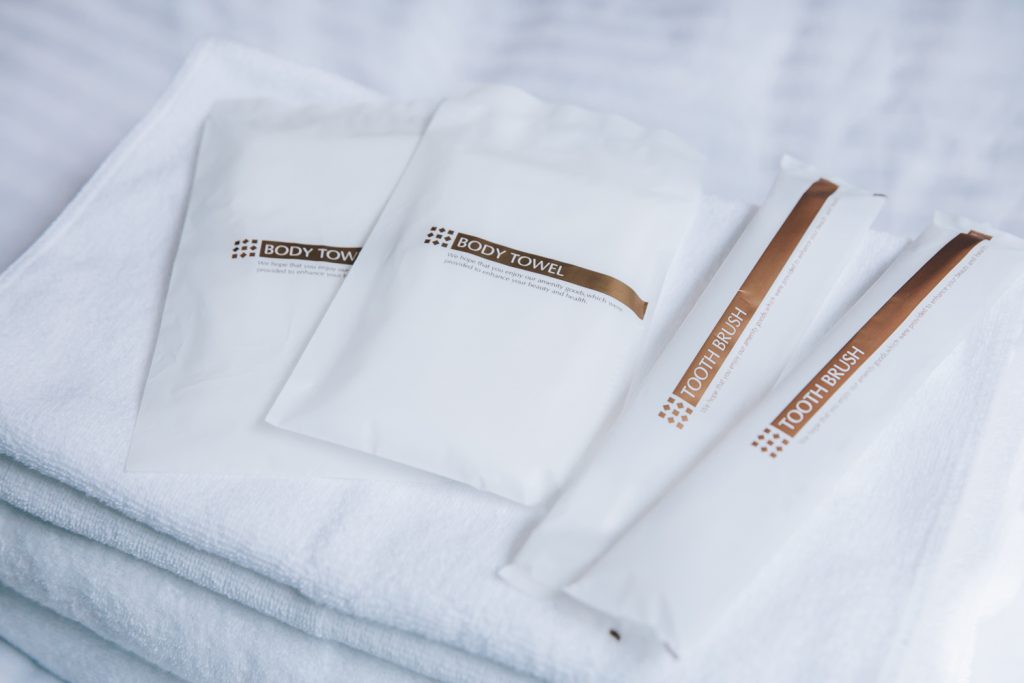 Though borders remained closed across many countries, eager travelers are itching to make plans for future excursions. Even so, the lingering fears of 2020's coronavirus pandemic leave many a little shy to travel too far, too long, or to too many places.
We at Kaname Inn Tatemachi completely understand your concerns, and we care deeply for our staff and our guests.
Here are some of the ways we are working toward ensuring our hotel is, and always will be, a safe and comfortable place for you.
Body temperature measurements upon check-in
All guests are asked to submit to a temperature check and record their recent travel history upon check-in. Guests who have a temperature of 37.5°C (99.5°F) or higher will be inquired about other symptoms.
Although we reserve the right to refuse a symptomatic guest, we will gladly call for medical assistance on your behalf or help set you up with a doctor's appointment. Additionally, we will help any guest at any time if they need such assistance, and we can connect you with English-speaking medical staff in Kanazawa as well.
Social distancing
We ask all our guests and staff to stay at least 1 meter apart from others whenever possible, and in that cases when that is not possible, to spend no more than 15 minutes in proximity.
Alcohol-based sanitizers readily available throughout hotel
Guests and staff can always find a dispenser filled with alcohol-based sanitizer at the first floor entrances and outside of each floor's elevator doors. We ask everyone to use them when entering and leaving.
Face masks to be worn in common areas
We ask all guests to wear masks in areas shared with other guests (hallways, front desk, lobby, etc.). If a guest does not have a mask to wear, we will be happy to provide one (1) per guest. We are also located very close to a drug store and two convenience stores for anyone who needs to purchase more.
Kanazawa Music Bar asks that customers wear masks to-and-from the restaurant. Single-use bags are provided to hold your mask while you dine.
Staff will also wear masks at all times while on site. You may also see staff wear clear face shields while cleaning or to provide visibility when the mouth needs to be seen for communication.
Frequently-touched surfaces sanitized with alcohol
Doorknobs, handrails, elevator buttons and other frequently-touched surfaces will be more frequently cleaned with alcohol-based sanitizer.
---

Through these measures, we aim to be in follow the World Health Organization (WHO)'s guidelines for accommodations during the COVID-19 pandemic, above and beyond our standard cleaning measures.
We may change these measures in the future as the need arises. As always, if you have any questions for us, please contact us.
←Back