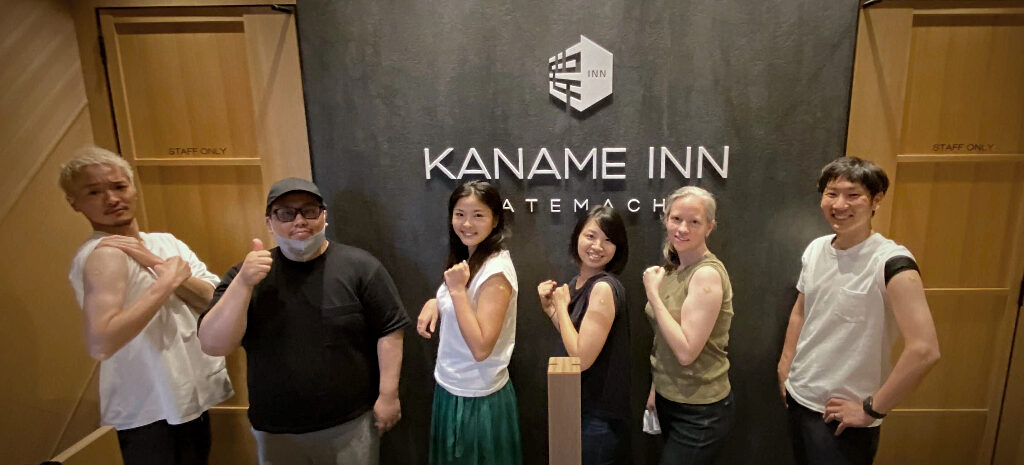 This week, the staff of Kaname Inn Tatemachi in Kanazawa returned to the hotel from the hospital where we received our second shot of the COVID-19 vaccination.
Vaccine rollouts in Japan began in mid summer but have picked up steam quickly, with more than 43% of the population fully vaccinated as of this writing. Vaccinations began with healthcare workers, the elderly, and the rest of the population by descending age groups. Companies, particularly in sectors most affected by the pandemic, could secure vaccinations for employees, including our hotel.
While the delta or any variant of the coronavirus persists, we remain vigilant in our health and safety measures, wearing masks, ventilating the hotel, and working remotely when possible. With our domestic travelers, we've remained flexible and understanding, ready to reschedule or cancel as needed with no worries about fees, considering the safety of our guests and staff first and foremost.
To our guests overseas, we think of you often and await the day we can expect your return. Please take care of your own health when and how you can, as we will do the same. When the borders open, we'll be ready as always to welcome you and provide the best Kanazawa experience.
We will see you again!
←Back