Kanazawa in Focus: The Slurp Heard Round the World
17.07.2018
— ARCHIVED —
This article is no longer being updated and may contain old or incorrect information. For the latest information on Kanazawa and recommendations for guests of Kaname Inn Tatemachi, please check our
IDEAS main page
.
Aaron Mannino is a multimedia artist based in the Greater Philadelphia area, which has shared a rich history with Japan since 1876. Mannino's artistic discipline is site-specific and involves film/video, photography, installation and drawing. They also dabble with the written word as an analytical film reviewer. While visiting Kanazawa, Mannino produced a series of articles cataloguing some of their favorite places, spaces and experiences in the City of Gold.
---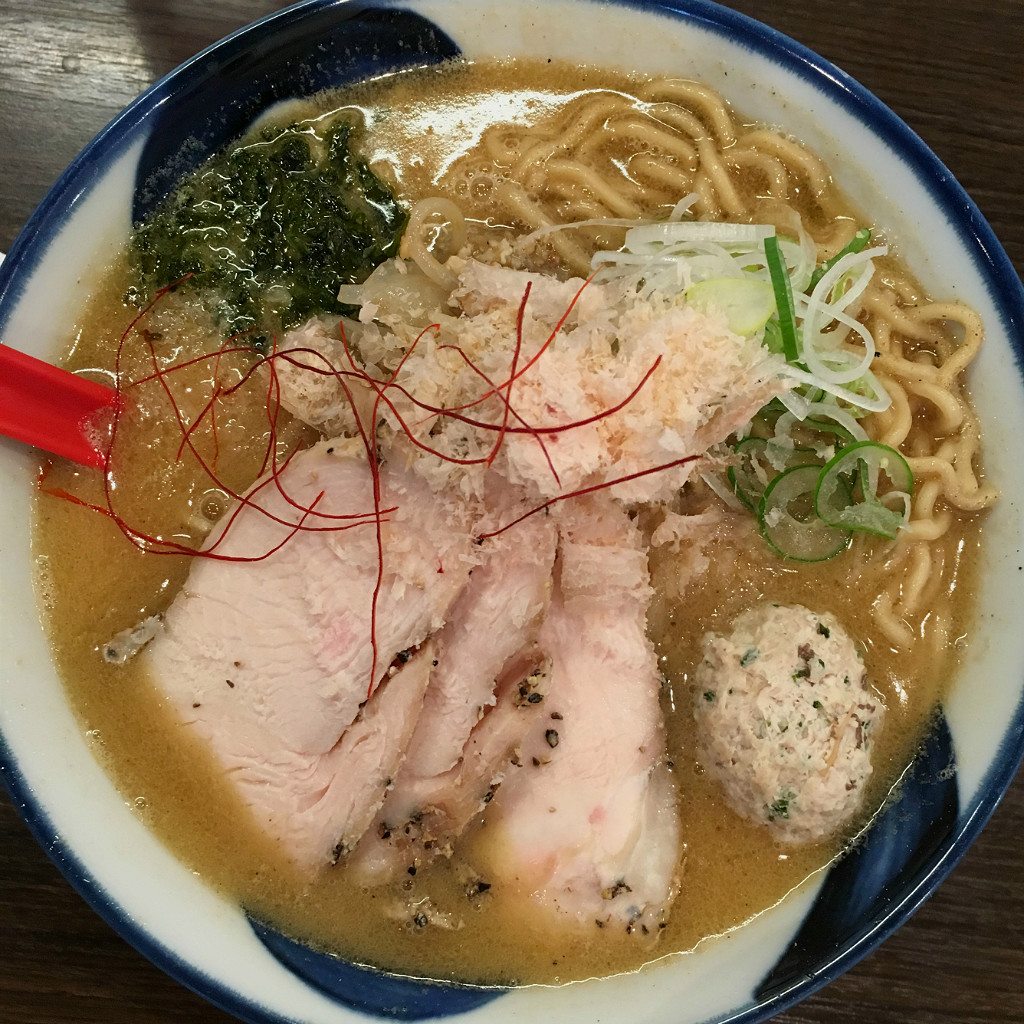 As with all craft, the seeming simplicity of ramen is arrived at through absolute focus. Within such refinement, the smallest of changes has a distinct impact on the outcome. Such is the beauty of Japanese cuisine. In the course of my Kanazawa travels, I made a particular study of these variations among the city's noodle houses, leaning on the recommendations of locals and aficionados. In this pursuit, my artistic fascination with textures as indicators of "place," and my basic need for sustenance dovetailed beautifully.
Isshin Ramen
一心屋
Tei-22 Kitamachi, Kanazawa  920-0055
11:30 a.m. – 3:00 p.m., 6:00 – 10:30 p.m. weekdays
11:30 a.m. – 10:30 p.m. Saturday & Sunday
If the proof is in the slurping, I did most of that at Isshin Ramen, located west of Kanazawa Station in Kitamachi. Greeted with a robust and round-robin "Irashaimase!" you are directed to pay first at a machine with picture buttons, then present your ticket. This makes for a much better dining experience than the misery of receiving "the check," after you've stuffed yourself silly.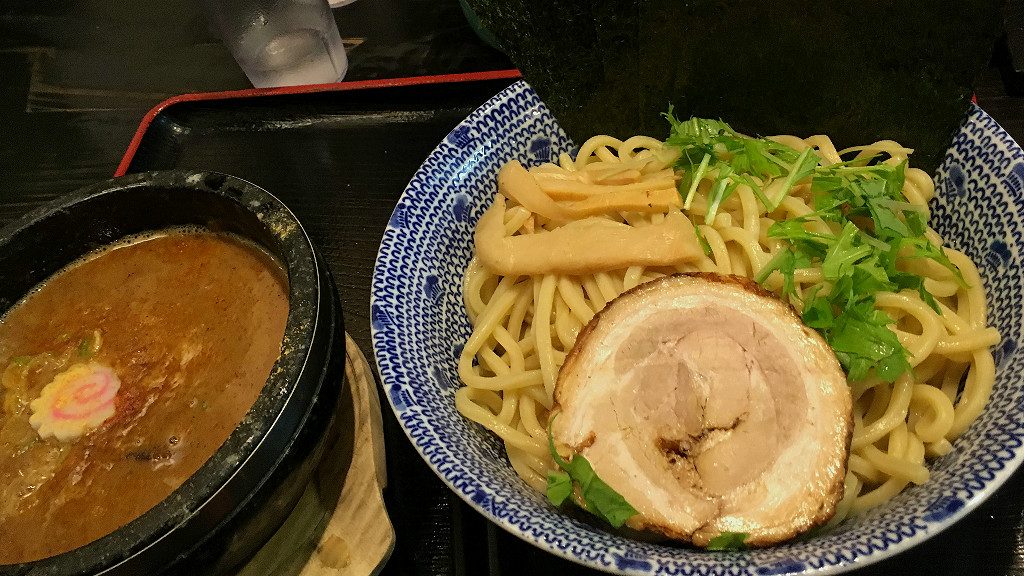 A ritualist at heart, I ordered the same thing all three times I went to Isshin: tsukemen with nori (toasted seaweed squares) and gyokai tonkotsu (pork and fish bone broth), ōmori (large portion). Tsukemen (dipping noodle) is essentially a bridge between soba (buckwheat) and ramen (wheat, alkaline).
Like soba, the noodles are kept separate and chilled, then dipped in sauce before eating. Like ramen, the noodles are wheat-based, the broth is pork-based and is piping hot. Once it lands in front of you, don't waste any time because the broth will begin to cool. Dredge the noodles in the tonkotsu and slurp! The world beyond your bowl will disappear as you consume and are consumed.
Their pork medallion is on the well-done side, which is the only "detractor" I can devise. If you simply cannot abide wasting any of the remaining broth (you should not), you can get a small portion of thinner ramen noodles for ¥100 to soak it all up, or use the kettle of hot clear broth that they offer and make a thinner soup to guzzle. Comfort defined.
Men'ya Taiga: Miso Ramen
麺屋大河
6-3 Horikawa-machi, Kanazawa  920-0847
11:30 a.m. – 3:00 p.m., 5:30 p.m. – 11:00 p.m. 
closed Monday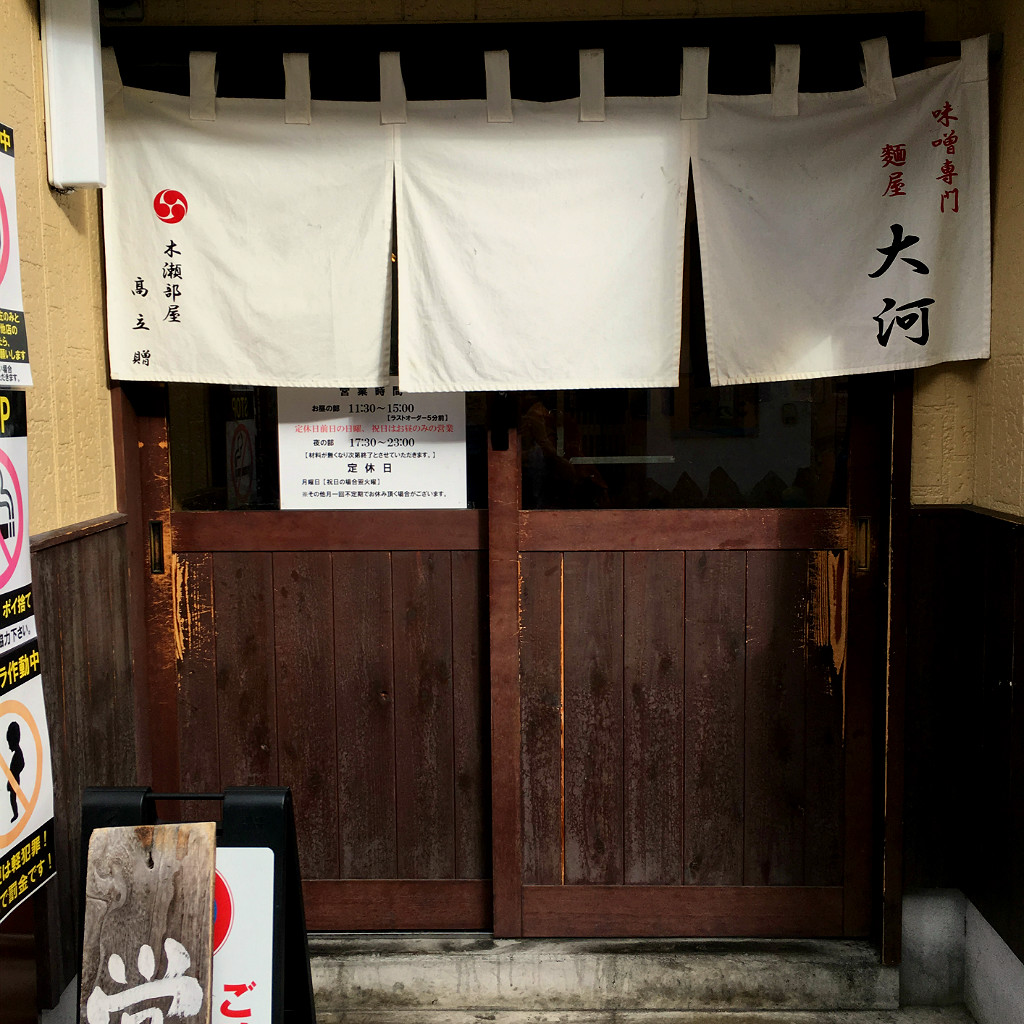 Men'ya Taiga Ramen, located a stone's throw east of Kanazawa Station is the little ramen shop you dream of. One bar, twelve seats, no frills, with a queue out the front door. Let me make this clear . . . it is worth the wait (although I always had good timing).
Taiga specializes in a miso-based broth with more classic chukamen noodles, notably large batons of menma (bamboo), bean sprouts and a fine crumble of ground pork. Their tender slices of chashu pork are a head above the rest, blushed a tantalizing medium-rare pink.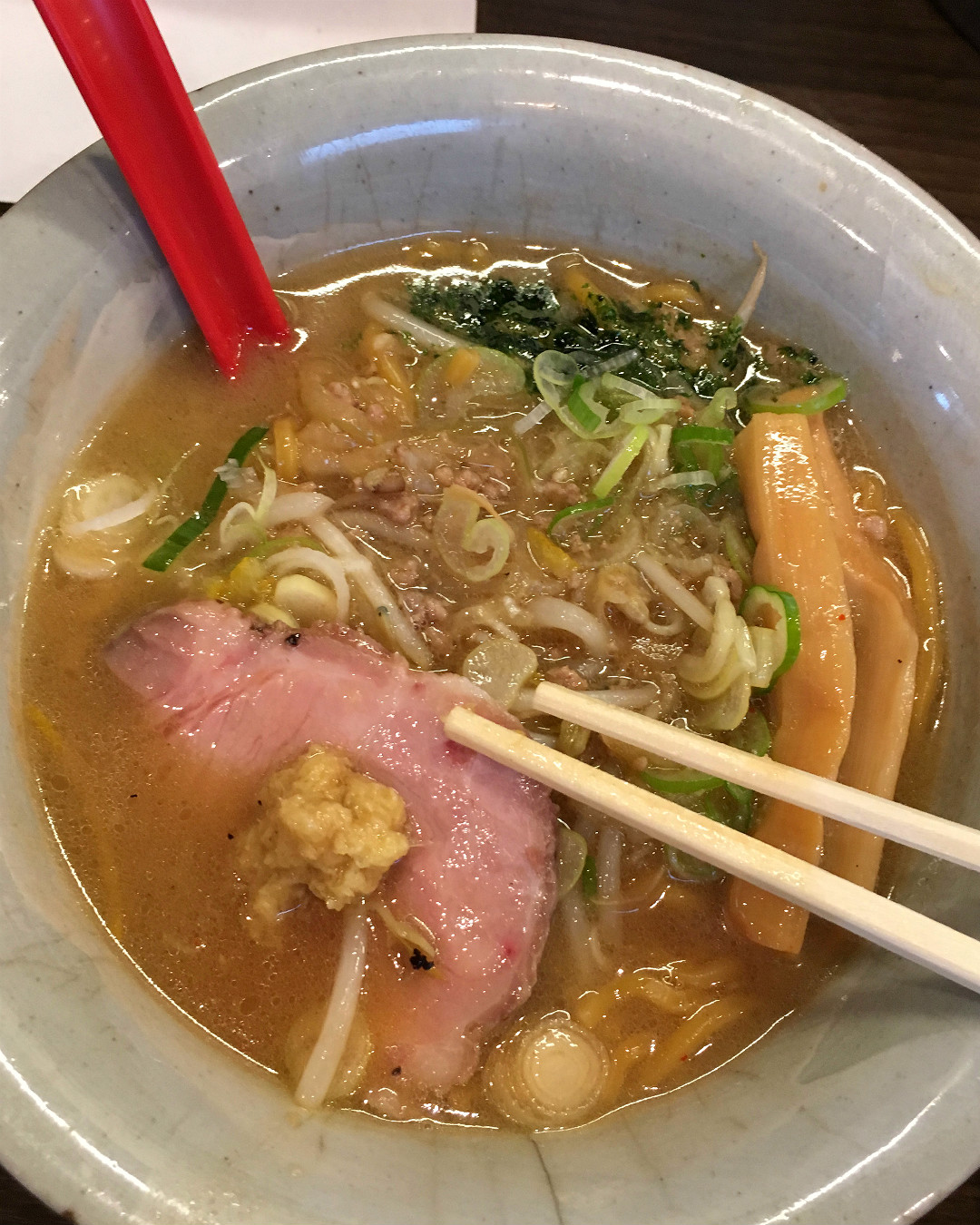 Taiga's flavor profile is complex with notes of ginger and a strong breath of yuzu zest that cut through the innate fattiness of pork broth. Where Isshin tsukemen is consistent all the way through, a bowl of Taiga ramen goes through phases of flavor as your own meddling with chopsticks merges the sharp and rich flavors more and more.
Fukuzo Ramen
麺や 福座
4-1-1 Arimatsu, Kanazawa  921-8161
11:30 a.m. – 2:25 p.m., 6:00 – 8:55 p.m. 
closed Monday
Fukuzo Ramen was a hike southward by bicycle, and the legwork was justified when, again with perfect timing, my Hostel-mates and I beat the crowd and indulged in a perfectly crafted classic bowl of ramen under the glare of hungry eyes. What stood out was the simplicity. Fukuzo presents its Ramen in a cloudy blonde pork tonkotsu. It's the kind of broth you could just drink out of a mug. Rich yet clean tasting. This was definitely a bottoms-up situation, especially with the amassing crowd waiting for their turn. Their pork was flecked with black pepper and had a firmer medium-well cook.
Shinsen Ramen
金沢神仙
4-7-1 Sainen, Kanazawa  920-0024
11:00 a.m. – 3:00 p.m., 5:30 – 11:00 p.m.
11:30 a.m. – 10:30 p.m. Saturdays & Sundays
West Kanazawa's Shinsen Soba with its floor-style seating was a distinct change from the aforementioned places, and their karai (spicy) tsukemen was the perfect remedy for my seiza-afflicted legs. Spicy is not a common flavor profile in Japan, so I relished the opportunity to set my mouth ablaze with each slurp. Shinsen boasts a softer and more thoroughly chilled noodle than Isshin (neither better nor worse) which were ideal for the generously spicy dipping broth. This experience solidified tsukemen's reputation as a summer delight, still appropriate in the abnormally warm October weather. As with all tsukemen, I was left feeling utterly full and also wanting more. (It's complicated.)
Kota Seimen
自家製うどん 粉太製麺
4-7-1 Sainen, Kanazawa  920-0024
11:00 a.m. – 3:00 p.m., 5:00 – 9:00 p.m.
closed Sunday
Kota Seimen (a sukiya style udon joint) just down the street from Shinsen is also situated across from Ponta Sushi, London Cupcake, and the Koppepan Bakery. Each of these are smack in the center of the Sainen section of the city. This unassuming street is a gastronomic smoking gun. Fortunately all the tourists are flooding the castle district and leaving the goodies to me and the locals (and hopefully you!).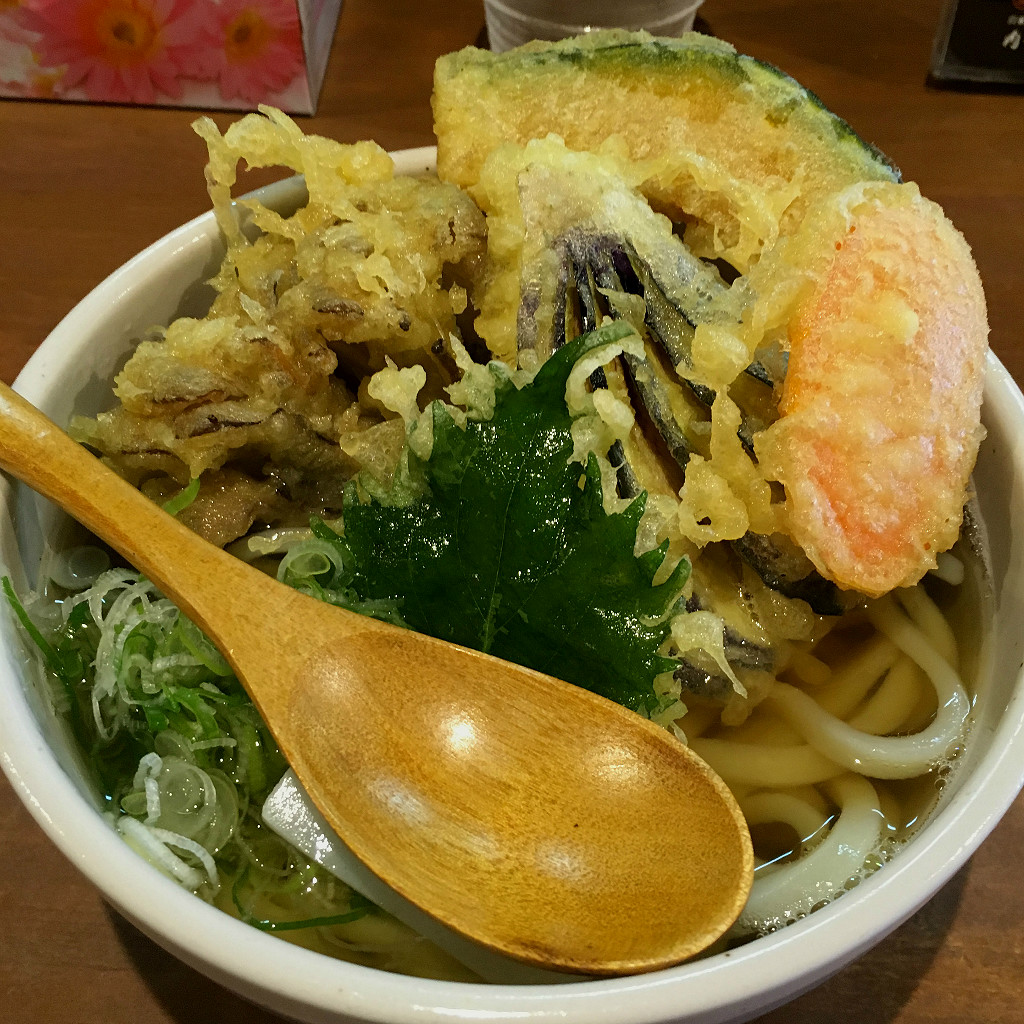 After the weeks-long mental fog of tsukemen had cleared, udon felt like a clean and soulful alternative. On a cool, gray, rainy day I went to Kota Seimen and ordered their yasai tempura udon (veggie tempura udon) and was restored through to my bones. The dashi-based broth is pure with delicate umami, the Sanuki-style noodles are pillowy and excellent for slurping. The tempura, perfectly crisped sides of fresh maitake mushroom, carrot, kabocha, and a single shiso leaf (*swoon*), brought a needed touch of fattiness to this otherwise light dish. It was so delicious in fact, that I returned there for dinner with a friend.
Something to remember, before you walk out the door, make absolutely sure to say with gusto as you bow your head, "Gochisousama!" ("Thank you for the treat!") It will be much appreciated.
---
Originally posted on the website of the Japan America Society of Greater Philadelphia. Republished with permission from the author.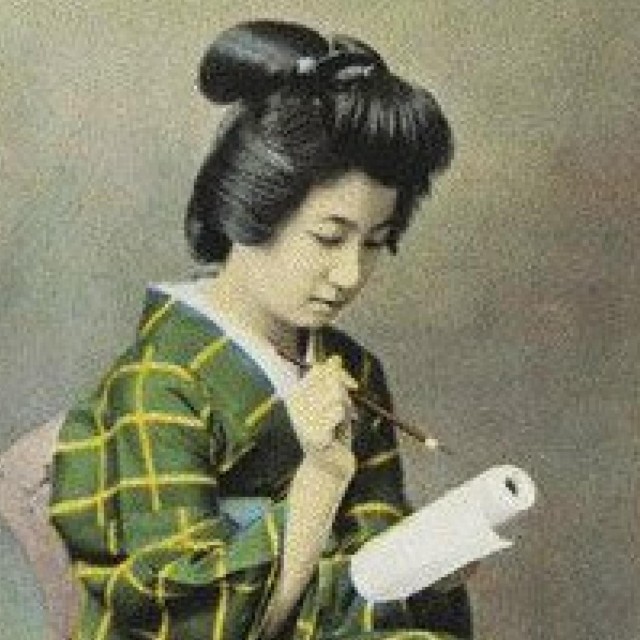 guest authors
Do you have a Kanazawa experience you'd like to share? Have you been a guest in one of Kaname's accommodations or restaurants? We'd love to share your story! Contact us about submissions to see your experience featured here.