I wish I'd planned more time to spend here…
26.05.2016
— ARCHIVED —
This article is no longer being updated and may contain old or incorrect information. For the latest information on Kanazawa and recommendations for guests of Kaname Inn Tatemachi, please check our
IDEAS main page
.
Andrew Blechman is an award-winning American journalist and author, who was fascinated by his first trip to Japan in January, 2018.
---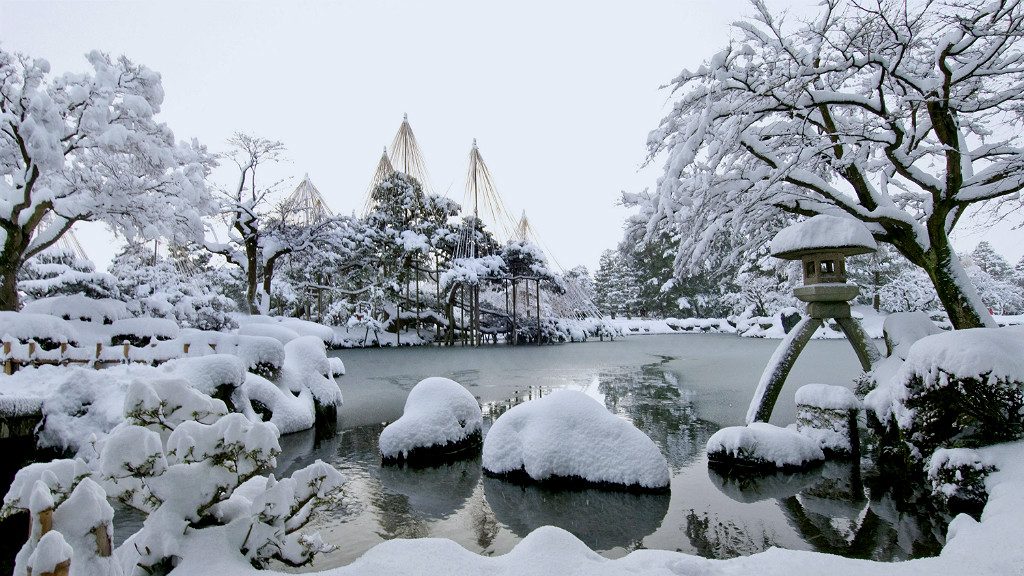 Kenroku-en Garden in Janurary; image courtesy of Kanazawa City
The biggest thing one hears from travelers passing through Kanazawa is: "I wish I had planned more time to spend here."
I knew close to nothing about the city when I arrived. A good friend who lives here invited me to visit, and boy am I ever grateful. After a ten-day tour through Tokyo and Nagano and a few other cities, I was really ready to cool out. And Kanazawa was just the place.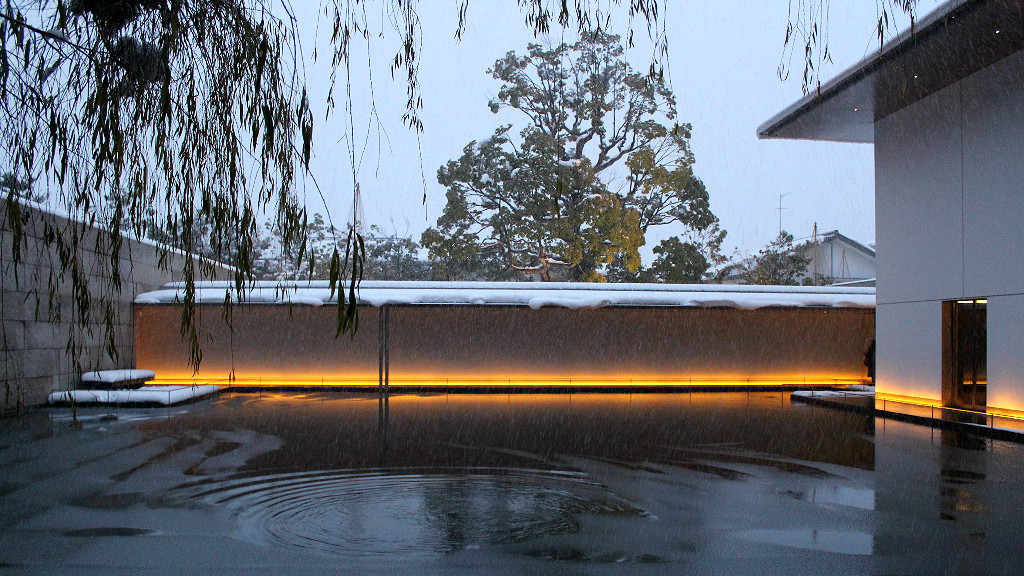 So many things about Japan impressed me – the food, the people, the food, the scenery, the food – but not everything. Most cities I visited surprised me with their chaos. Japan seemingly has no zoning laws and development is haphazard with temples against commercial buildings with neon lights, historical monuments besides gas storage tanks. (I mean, really?!)
But Kanazawa. Ah… Kanazawa. It was just the balm I needed. The streets were orderly, the buildings attractive, top shopping, parks everywhere, tons of history, and not the overly monumental feeling of Kyoto. Put simply, Kanazawa is surprisingly classy, artsy, and just the right goldilocks size for a city. One can really get to know it. I can't really think of an American equivalent, but the German equivalent might be Düsseldorf, and the British might be Bath.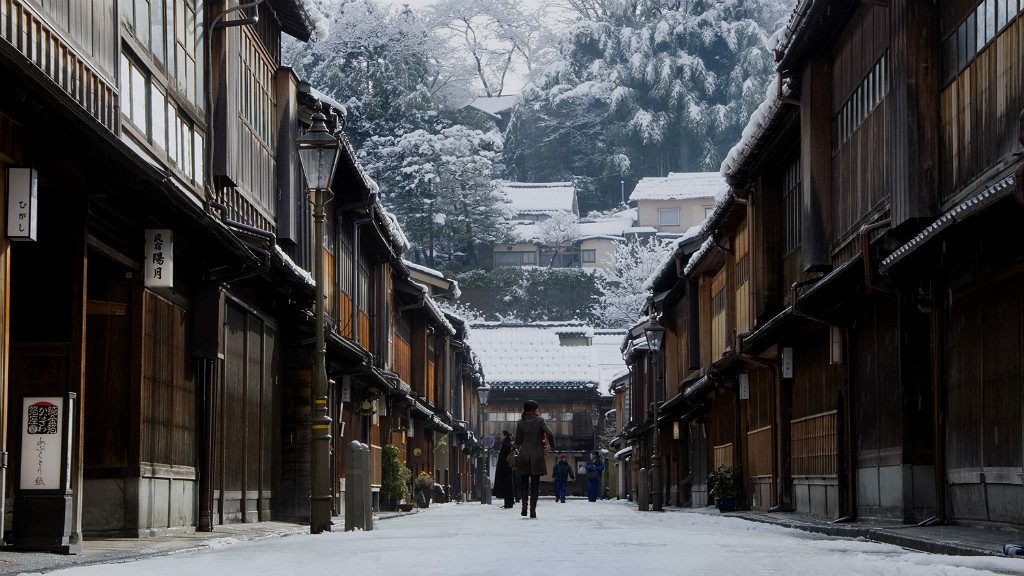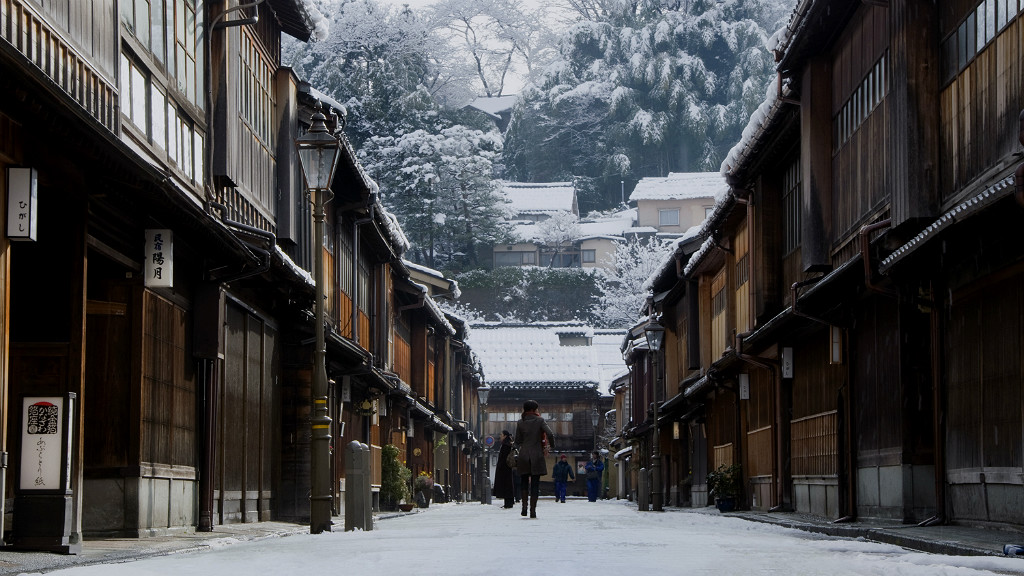 Higashi Chaya, the Eastern Geisha District, in Winter, courtesy of Kanazawa City
My visiting highlights included:
Walking in the geisha district, tasting fresh sake, admiring the historical architecture, walking up a hill to a temple where I could see the whole city.
Visiting the fish market and eating in a restaurant that's literally above it. Sushi so fresh it literally melts in your mouth.
Strolling through the samurai neighborhood where these swordsmen-cum-bureaucrats lived, amongst streams flowing right through the city
The castle and gardens, which are simply gorgeous. And then drinking tea in the park's historic tea house, listen to rain pitter-patter on the pond just outside
Walking the narrow alleyways tripping across an awesome ramen restaurant, another spot selling octopus balls, a totally cool yet totally unpretentious beer bar that featured microbrews from across Japan, a café that had just four seats. Kanazawa is the city of tiny cozy shops, restaurants, and bars.
The underground food extravaganzas where you can buy just about anything you could possibly want to eat or gift to someone.
And more.
As they say, I wish I had planned to spend more time in Kanazawa. I could have used well over a week.
But, then again, I'll be back.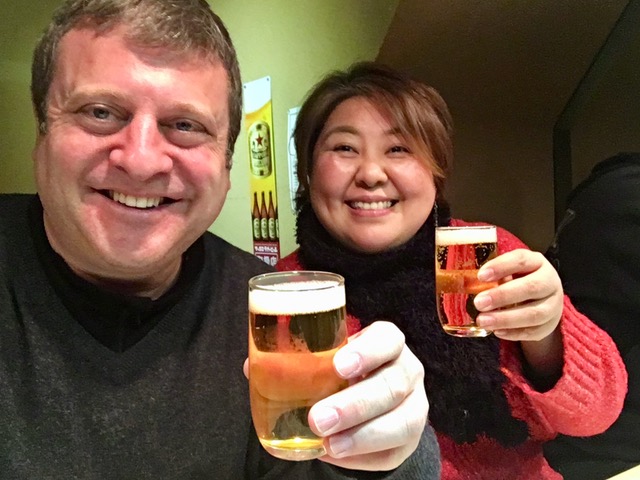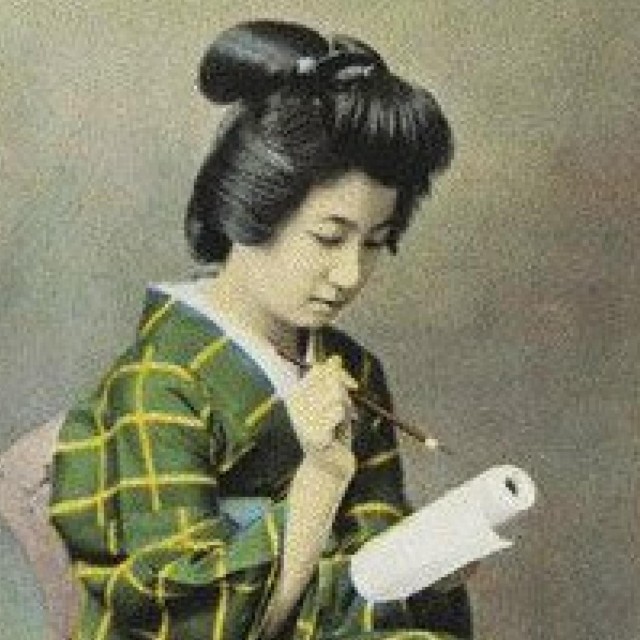 guest authors
Do you have a Kanazawa experience you'd like to share? Have you been a guest in one of Kaname's accommodations or restaurants? We'd love to share your story! Contact us about submissions to see your experience featured here.