Cocktail "Set List," Drinks inspired by radio hits at Kanazawa Music Bar
03.01.2023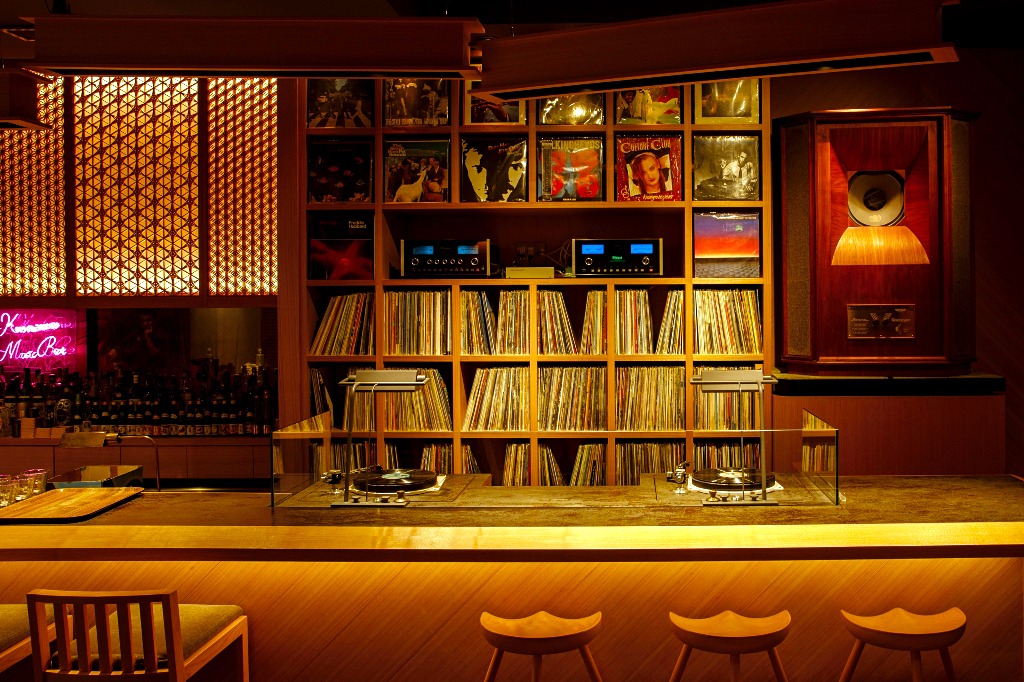 When you first enter Kanazawa Music Bar, the first thing to greet you are the massive Tannoy Speakers and floor-to-ceiling shelves packed with vinyls. No doubt, this bar's appeal is in its sound!
But crack open the menu and you'll find a selection of tantalizing drinks to match. In fact, some match so well, they've been placed on their own "Set List."
Unique Flavors, Paired with the Best Music
Viva Tirado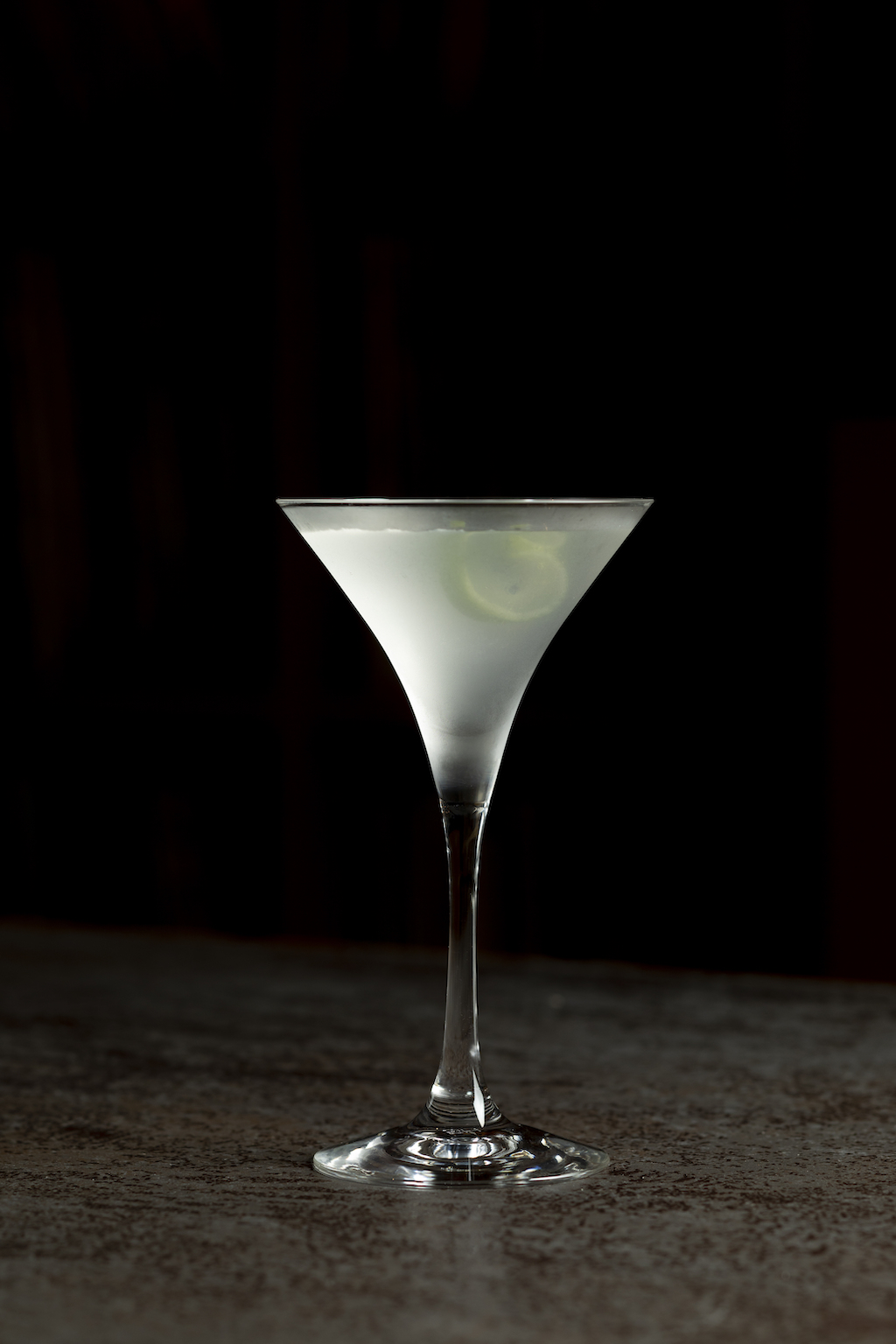 Incorporating rock, blues, funk, jazz, and salsa, El Chicano's Mexican-American sound is expressed in each sharp, but satisfying sip of this cocktail.
Tequila / Dry Vermouth / Aloe Liqueur / Lemon Juice
Rock Steady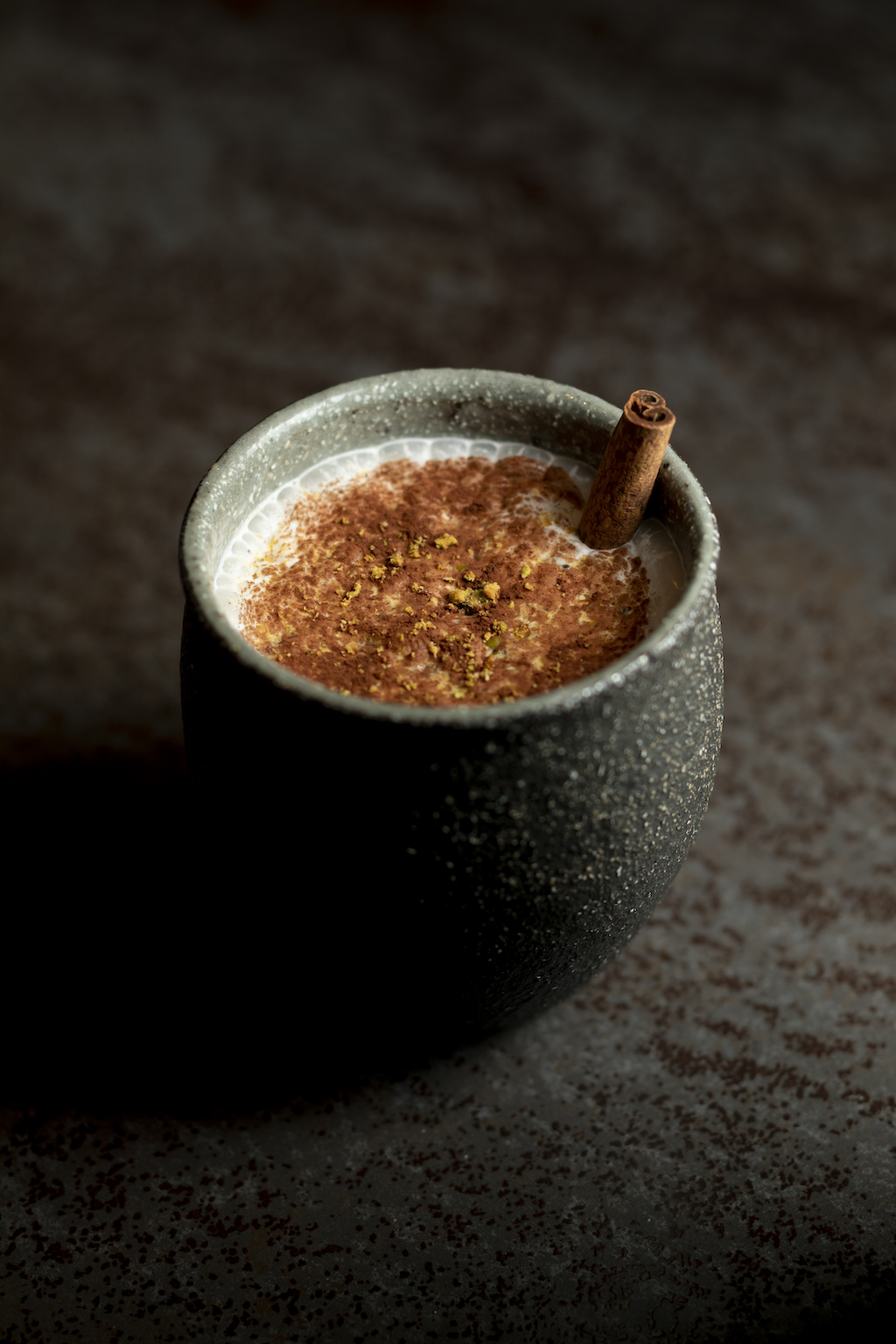 Aretha Franklin, Queen of Soul, fills the air with her sultry and world-famous set of pipes in her song, "Rock Steady." our nutty and creamy drink of the same name was crafted with that image of a woman who may be sweet, but is more so, strong.
Malibu / Galliano / Frangelico / Pistachio / Milk / Cream
Lujon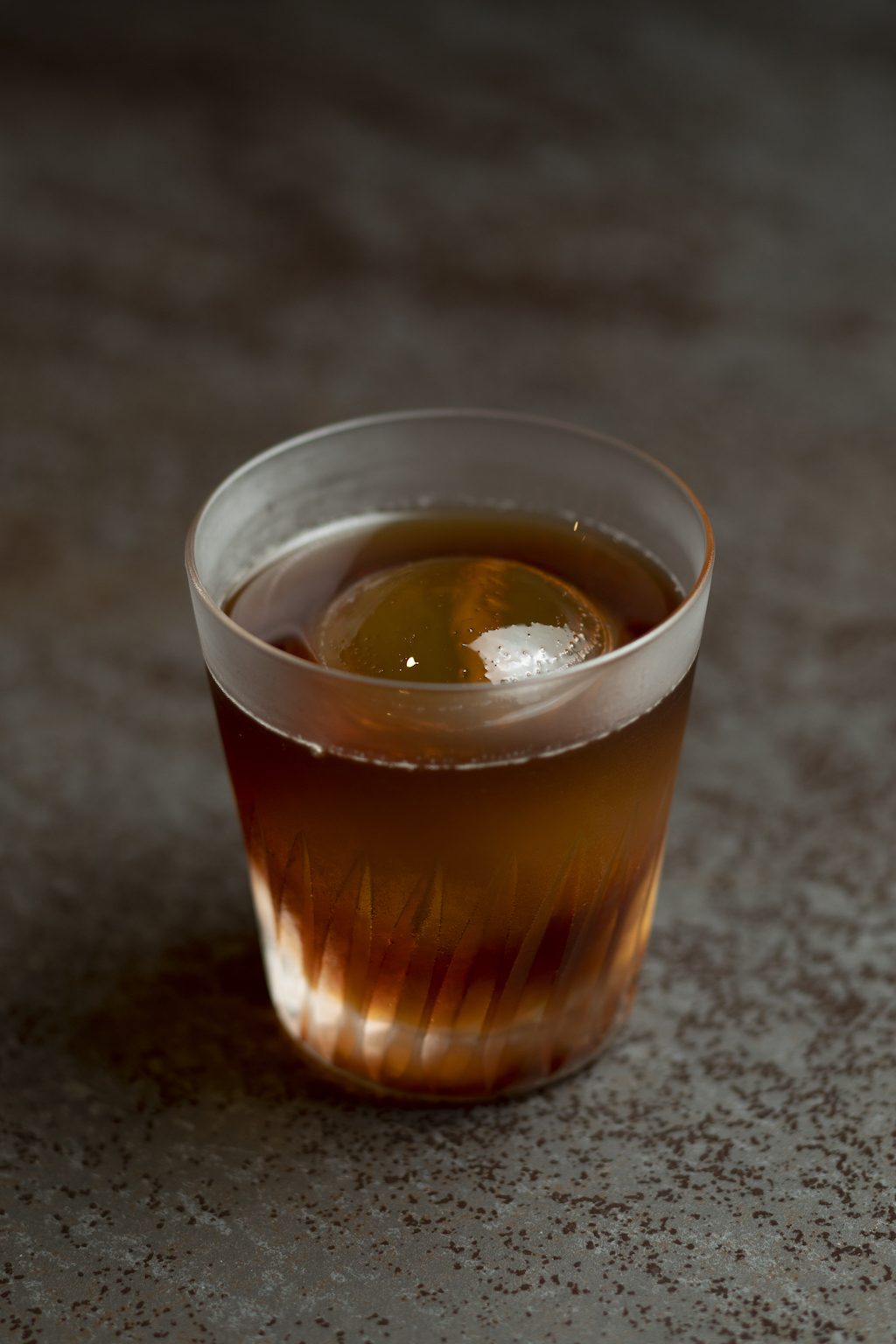 Henry Mancini. Savor a rich and bittersweet aroma against a nostalgic atmosphere evoked in the playing of the wooden lujon.
Calvados / Espresso / Amaretto / Popcorn Syrup
Sparkle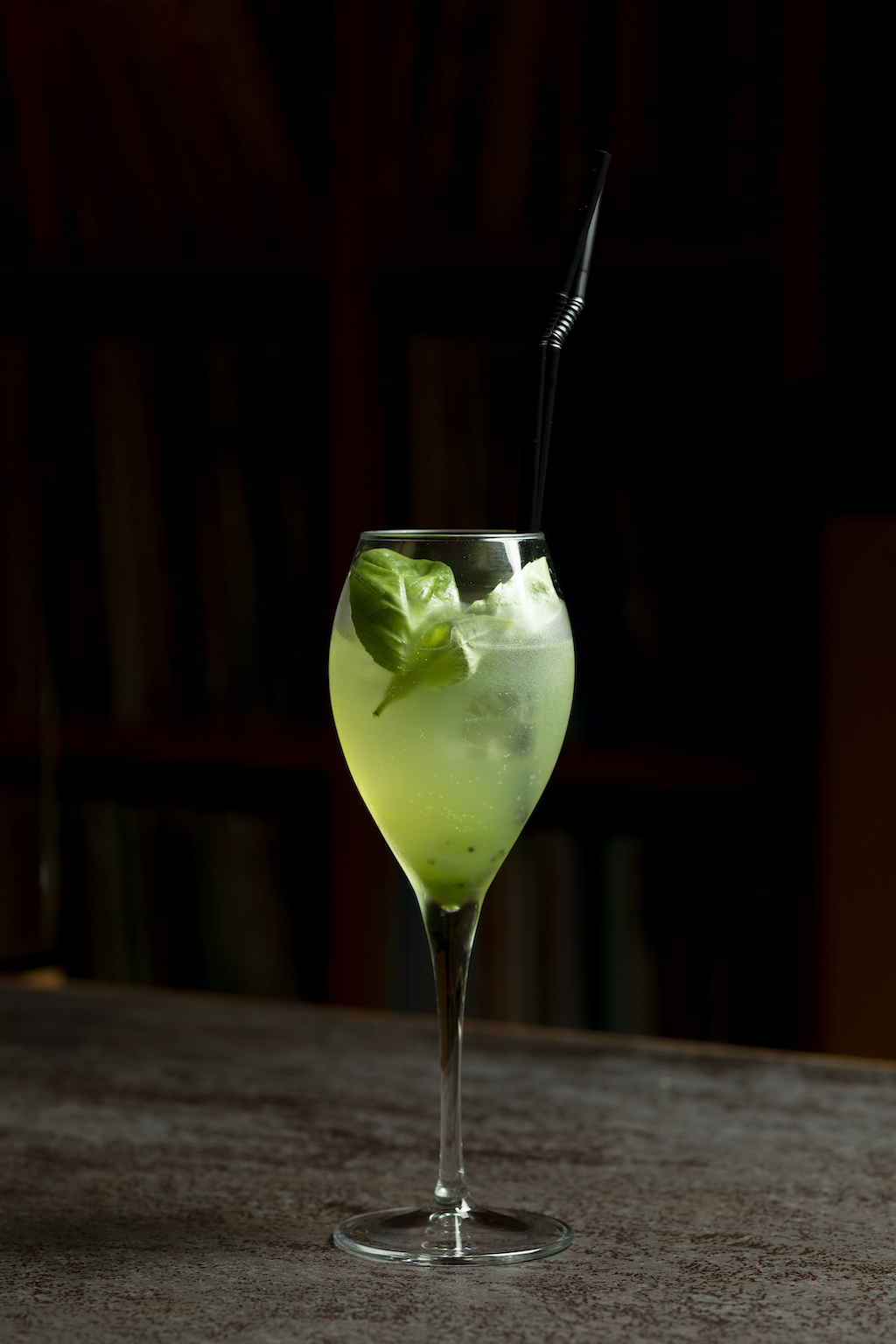 Inspired by Tatsuro Yamashita, one of the founders of Japan's "city pop" genre, whose masterpiece exploded on the '80s music scene. The bright, fruit flavor sings out against an exhilarating herbal tone. Just as the lyrics of the song declare, this will put a "sparkle in your heart."
Hendrick's Gin / Chartreuse Verte / Lemon Juice / Le Fruit de Monin Kiwi / Tonic / Basil
Promise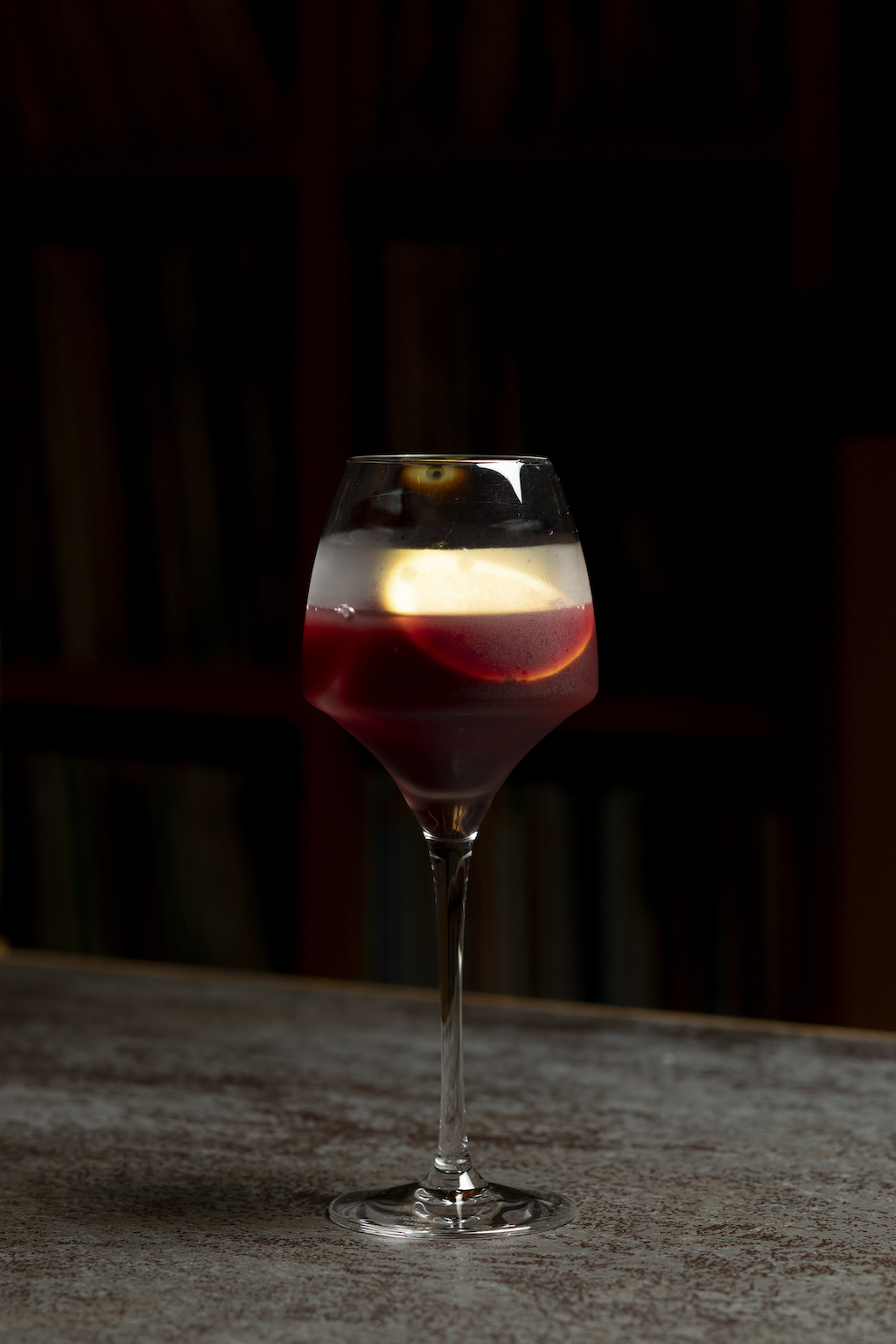 A drink that shares its name with Sade's timeless masterpiece, "Promise" expresses melodies both melancholy and dreamlike. The spice of ginger complements the body of red wine to evoke the feeling of a woman with whom the whole world is intoxicated.
Red Wine / Ginger Syrup / Orange Juice / Lemon Juice / Ginger Ale
Maneater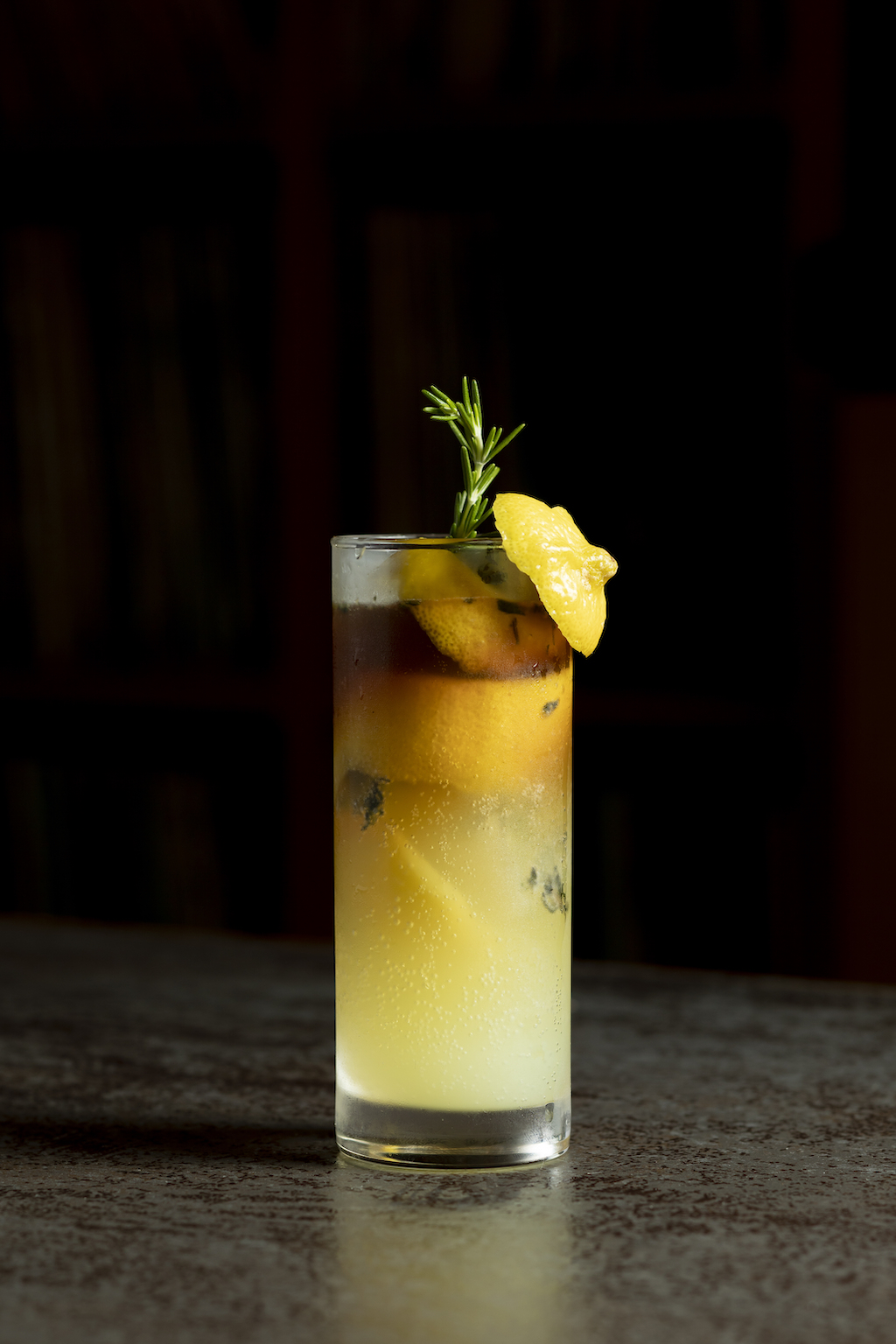 This cocktail's refreshing appearance belies its complexity in much the same way as the subject of Hall & Oats' song: A beautiful rose has her thorns.
Homemade Limoncello / Pernod / Tonic / Fernet Branca / Thyme

More one-of-a-kind drinks at Kanazawa Music Bar
Mellow Yellow Lemon Sour
(not pictured)
Inspired by Donavan's hit song, which reached no. 2 in the United States and no. 8 in the United Kingdom singles charts. Organically grown Shimanami lemons and light brown sugar soaked in gin makes for a glass of "mellow yellow" that is laid-back, jazzy, pop and psychedelic. And, it's as unique as Donovan himself!
Shimanami Lemon-infused Gin / Soda
The Original Moscow Mule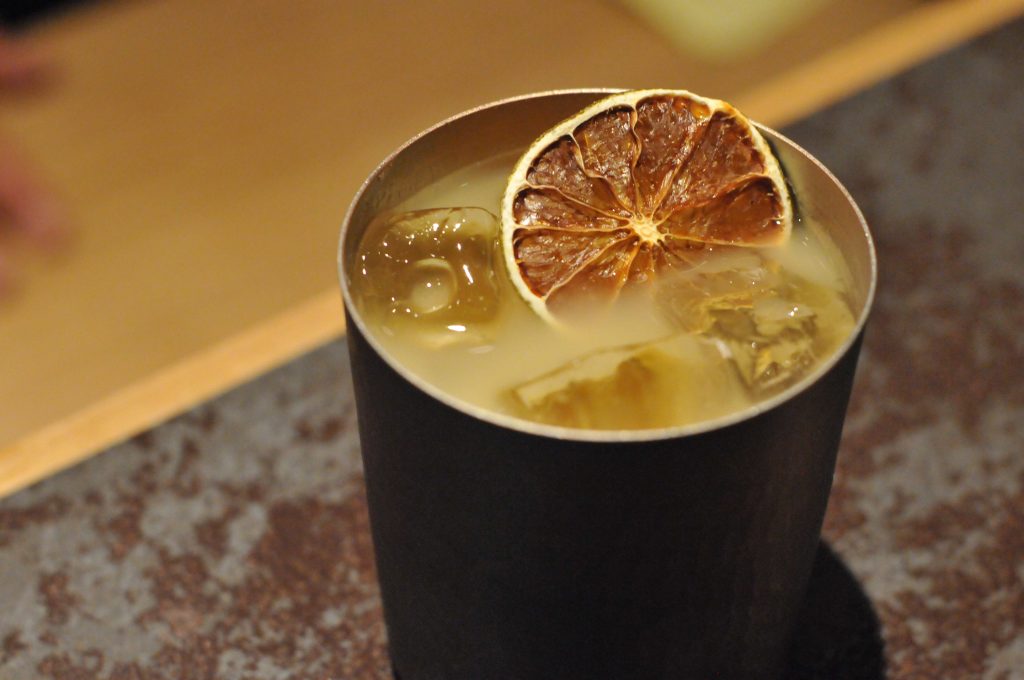 A ginger lover's dream, inspired by the Ginza Music Bar's drink. The strong syrup is handmade here at Kanazawa Music Bar. The heat of ginger down the throat followed by a spreading sweetness feels so good. This little nightcap is sure to be addictive.
Vodka / Homemade Ginger Syrup / Lime / Soda
Kanazawa Yuzu Mojito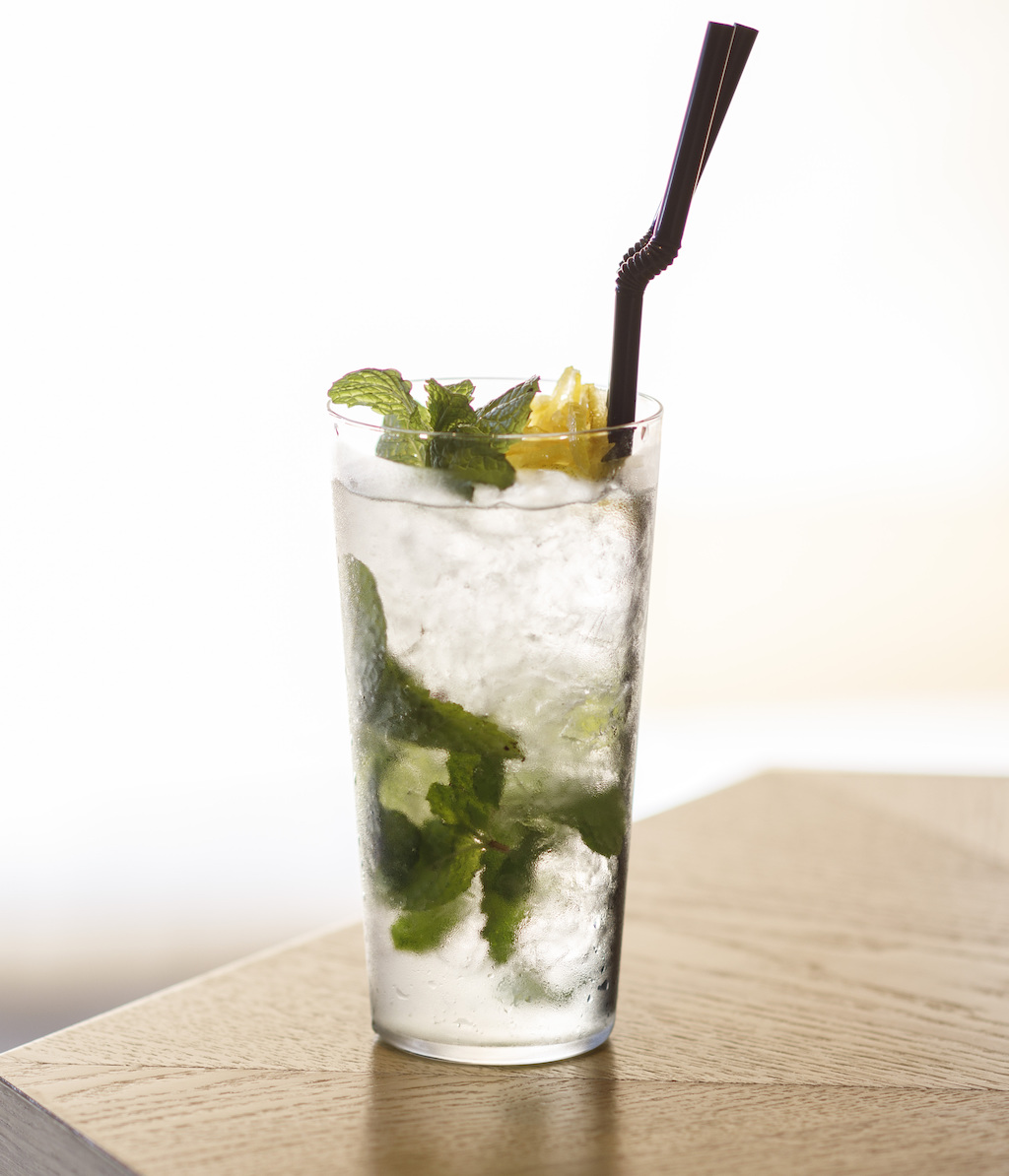 The classic Cuban cocktail was said to have been a favorite of Hemingway's. The flavor of the Asian citrus yuzu makes the mojito even more refreshing, and the cider produced in Kanazawa's onsen town of Yuwaku makes it an exquisite—and truly exclusive—cocktail. Drink it in the sunshine on Kaname's terrace along to chilled-out tunes.
Rum / Mint / Yuzu Otome Cider from Ishikawa
Highball: Hokuriku Edit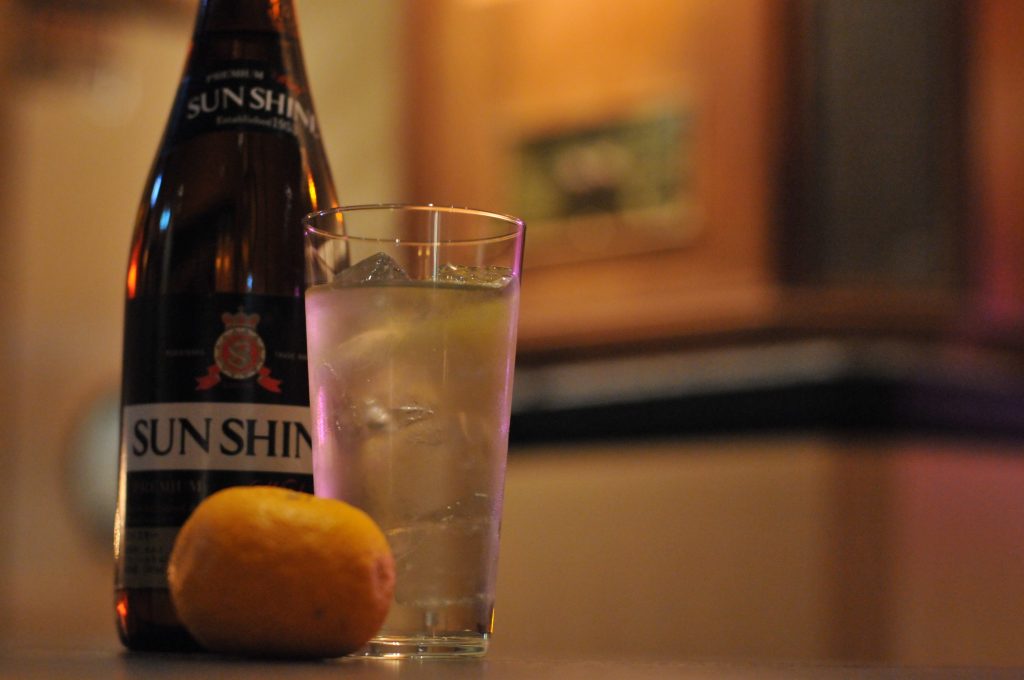 Start with a base of Sunshine Whiskey from the Wakatsuru Sake Brewery in Hokuriku. Infuse it with yuzu, Japan's pride in citrus produce. Finally, a splash of Japanese pepper bitters to enhance the flavor and add crisp, making for a refreshing and original highball.
Toyama Yuzu-infused Sunshine Whiskey  / Japanese Pepper
---
Kanazawa Music Bar
1F Kaname Inn Tatemachi
41 Tatemachi, Kanazawa
18:00 p.m. – 24:00, Fridays & Saturdays

Follow Kanazawa Music Bar on instagram and Facebook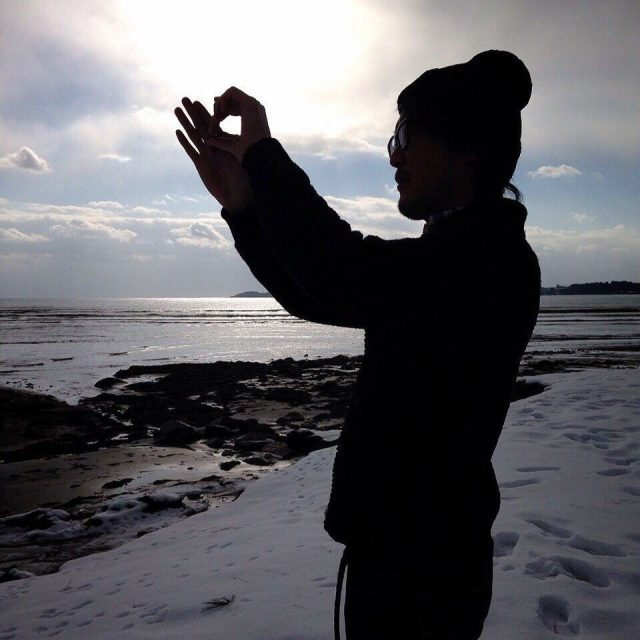 Hiroshi
A foodie who has explored all things edible in Kanazawa, from high-end sushi and ryokan multi-course dinners to casual meals and snack bars. His recommendations have been shared by friends and now even magazines ask for his opinions! Unofficially the best taster in the city. ;) Ask him anything!