Double Indulgence! Fluffy Souffle Pancakes in Japanese Townhouses
16.07.2020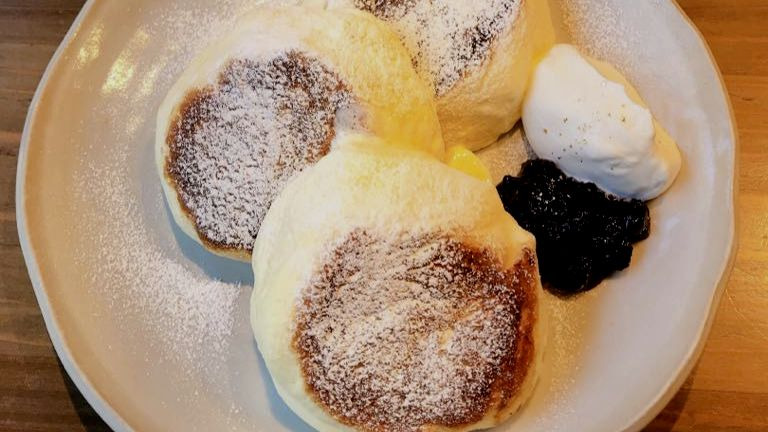 Japanese pancakes are uniquely fluffy and thick. But did you know the craze is relatively new? The first Hawaiian pancake shop in Japan opened around 2010, but their style quickly became popular across the country.
Of course, we've had pancakes in Japan for a long time, but they look more like the kinds you find in America or Britain. We also called them "hōttō keki" ("hot cake"). We used the term "pancake" to describe the savory okonomiyaki, another delicious comfort food, but a very different one!
Of course, Kanazawa is no exception when it comes to an assortment of Japan's famous sweet meal. My favorite places to enjoy them are in machiya, traditional townhouses that are distinctly Japanese! Here are my favorites, so please try one when you come to Kanazawa!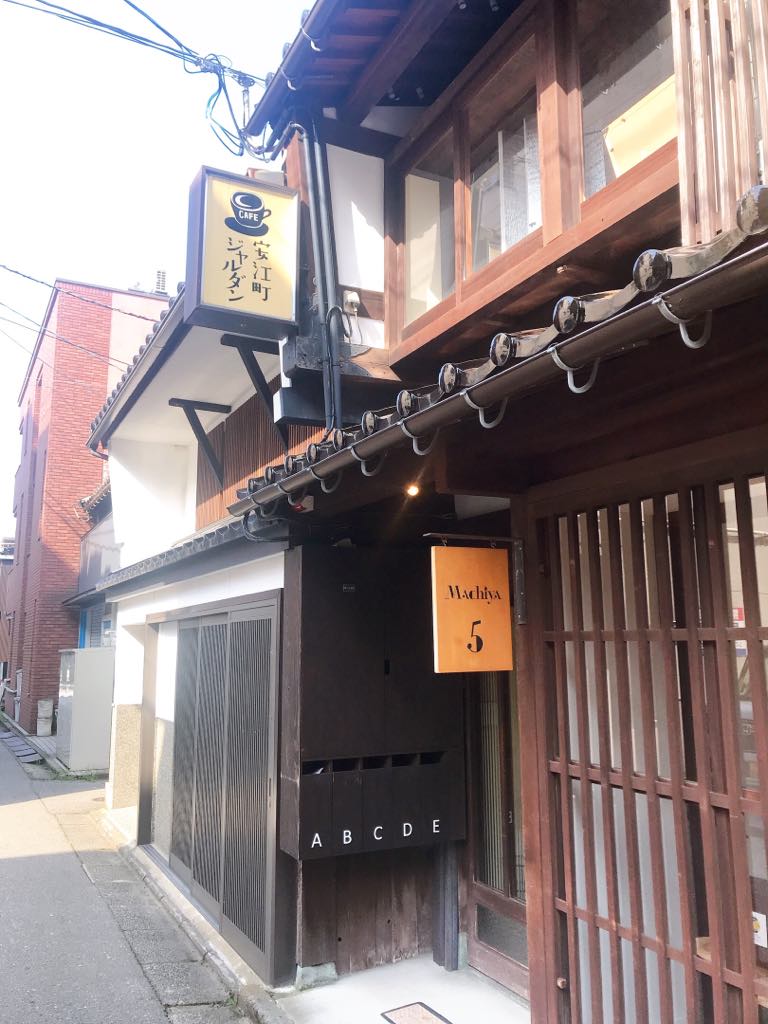 Yasue Jardin
You might pass the entrance to Yasue Jardin unknowingly as it looks like a hideout along a small street, even so close to Kanazawa Station and Omicho Market.
"Welcome!" The owner greets me with a smile after I cross the narrow hallway.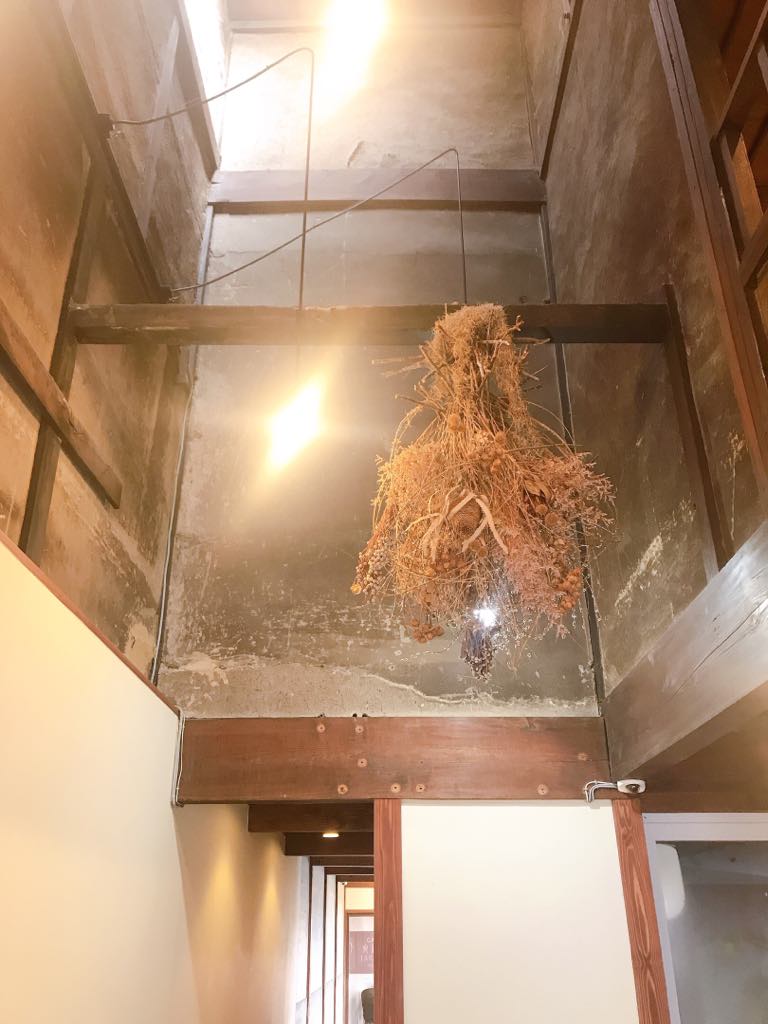 This place has the most relaxing vibe.
They have no shortage of other delicious goods like scones, but I highly recommended their pancake first.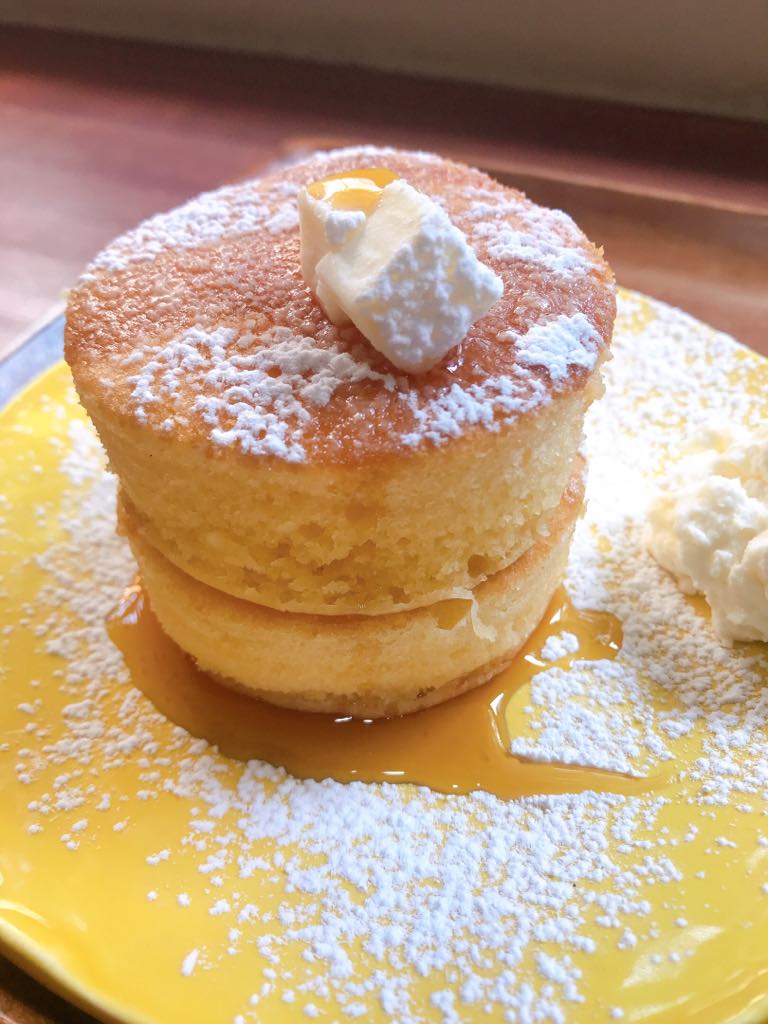 At 3.8 centimeters thick, this pancake is fluffy and moist. Even before you eat, you can how gentle and delicious it will be in your mouth. The scent is naturally sweet, like butter and maple, like you expect with simply made pancakes. The clotted cream is particularly outstanding.
The owner tells me that as much as possible, she uses local ingredients and is proud to make everything by hand. No wonder this can be called "comfort food."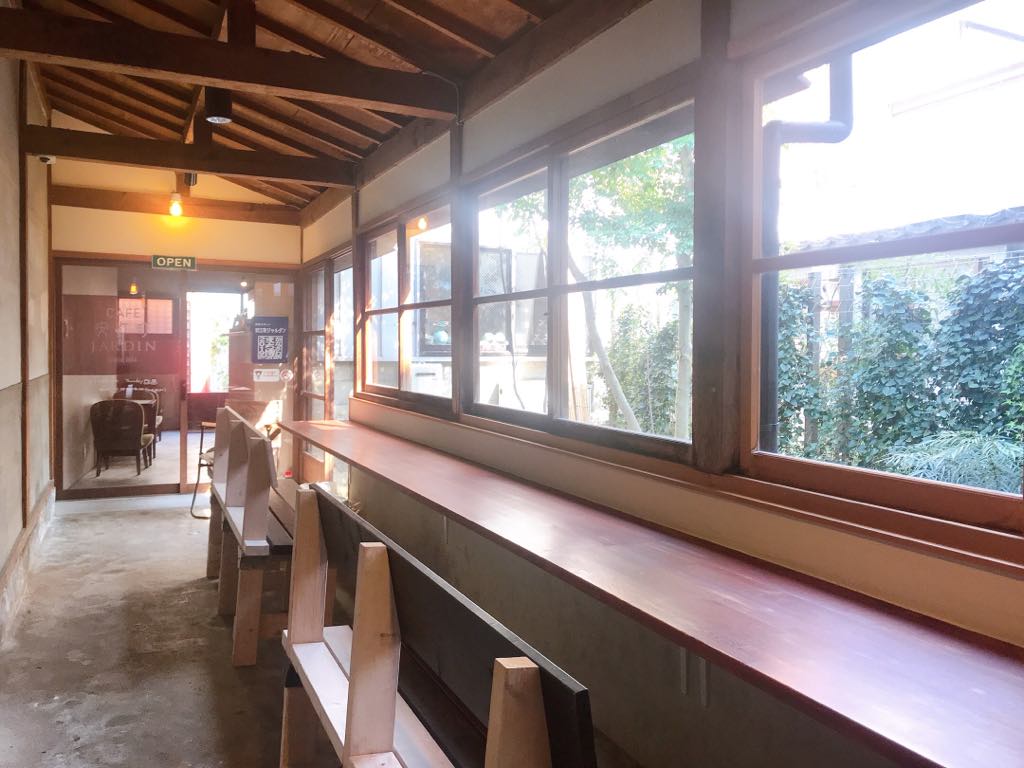 Soak in the sunlight at one of the large windows. There are another 12 seats at the back.
Yasue Jardin is housed in a 150-year-old machiya, or traditional Japanese townhouse. The cafe opened in 2014 after renovations. There's no shop curtain, so be careful not to miss it!
11:00 a.m. – 6:30 p.m.
closed Thursdays
8 min. walk from Omicho Market
18-12 Machiya No.5 1F, Yasuecho
Cafe Tamon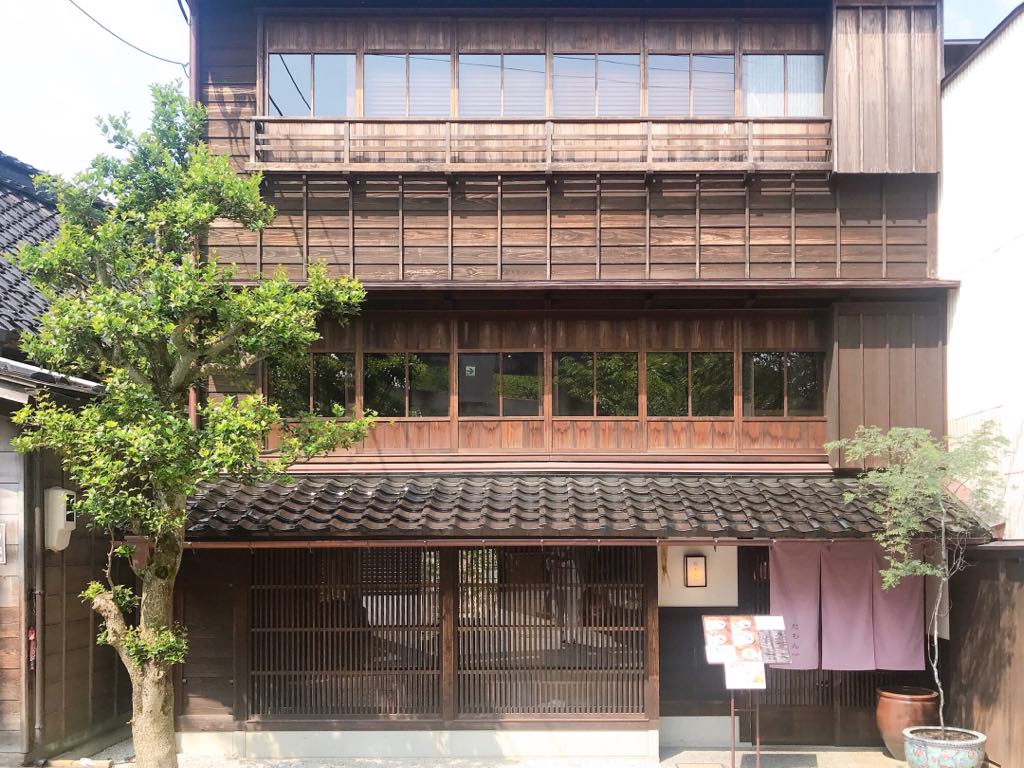 Cafe Tamon is directly in front of Utasu shrine, behind the Higashi Chaya Geisha District.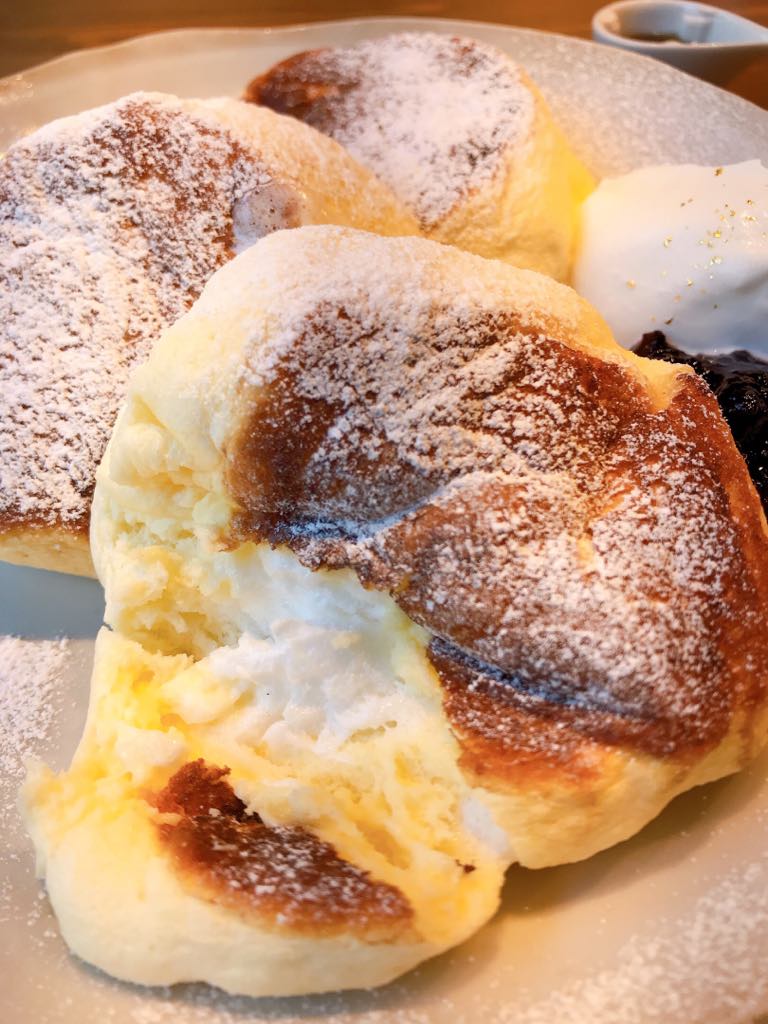 Look at how thick and fluffy it is! Don't worry about whether you can eat it all. That won't be a problem! These pancakes are lighter than they look with an airy texture that quickly melts and disappears. These have a bold egg-y taste, and the rich blueberry jam is excellent.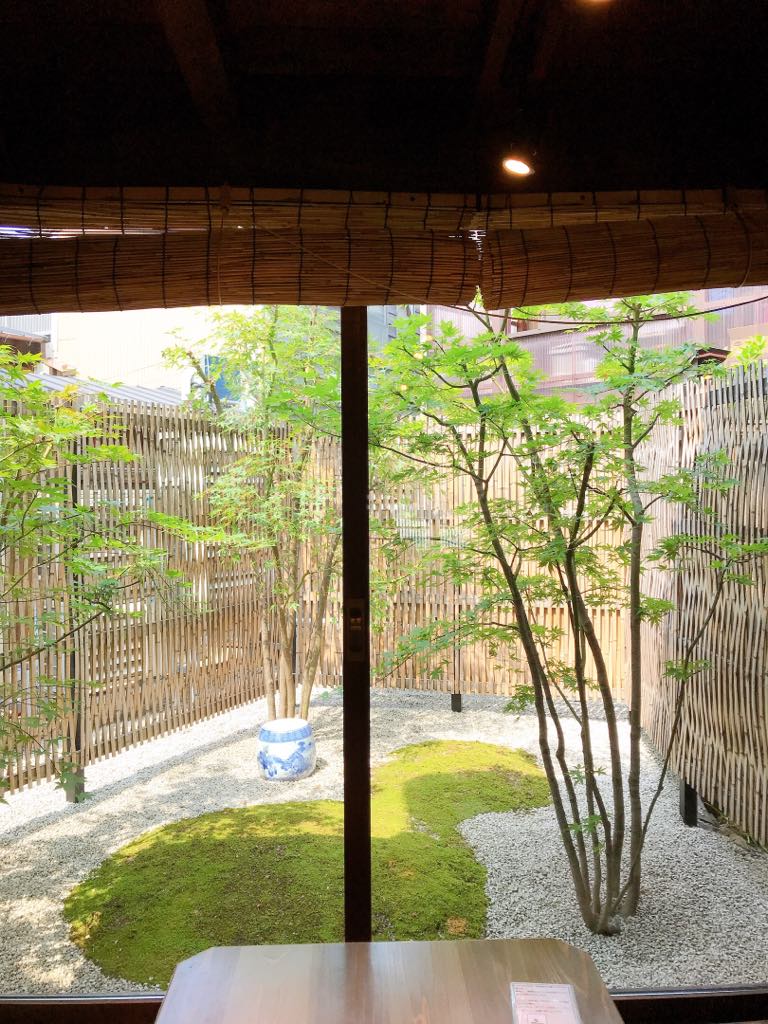 The ground floor has table seats, and upstairs has 31 seats in a tatami room.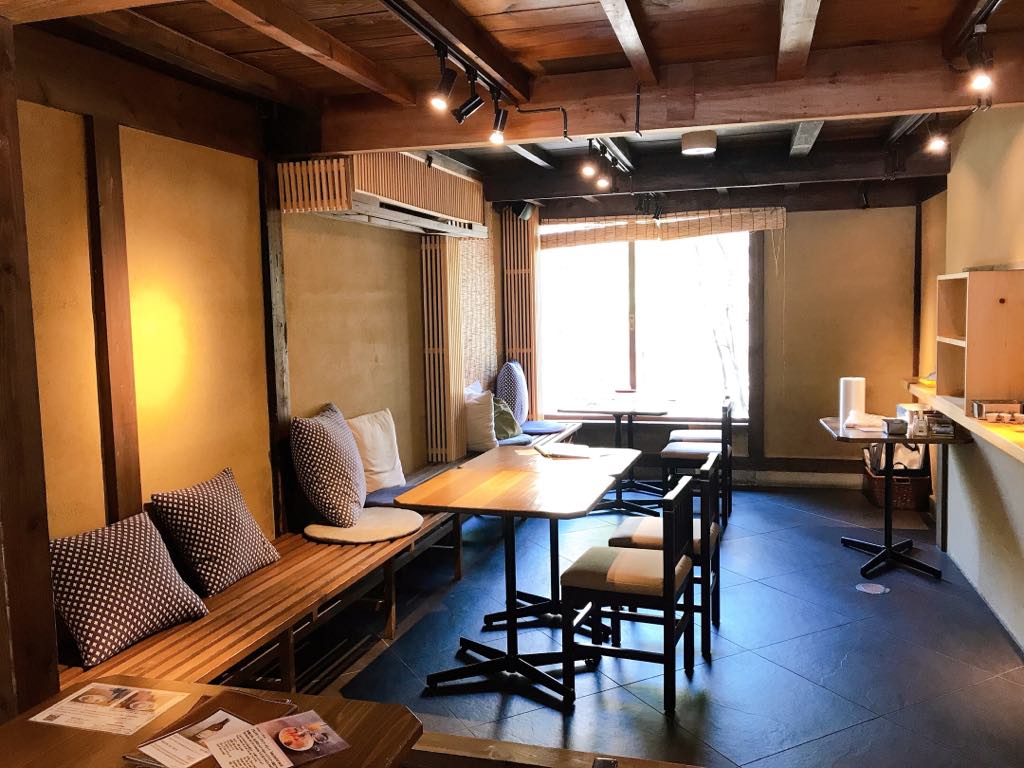 9:00 a.m. – 5:00 p.m.
irregular holidays
3 min. walk from Higashi Chaya District
1-27-7 Higashiyama, Kanazawa
Fluffy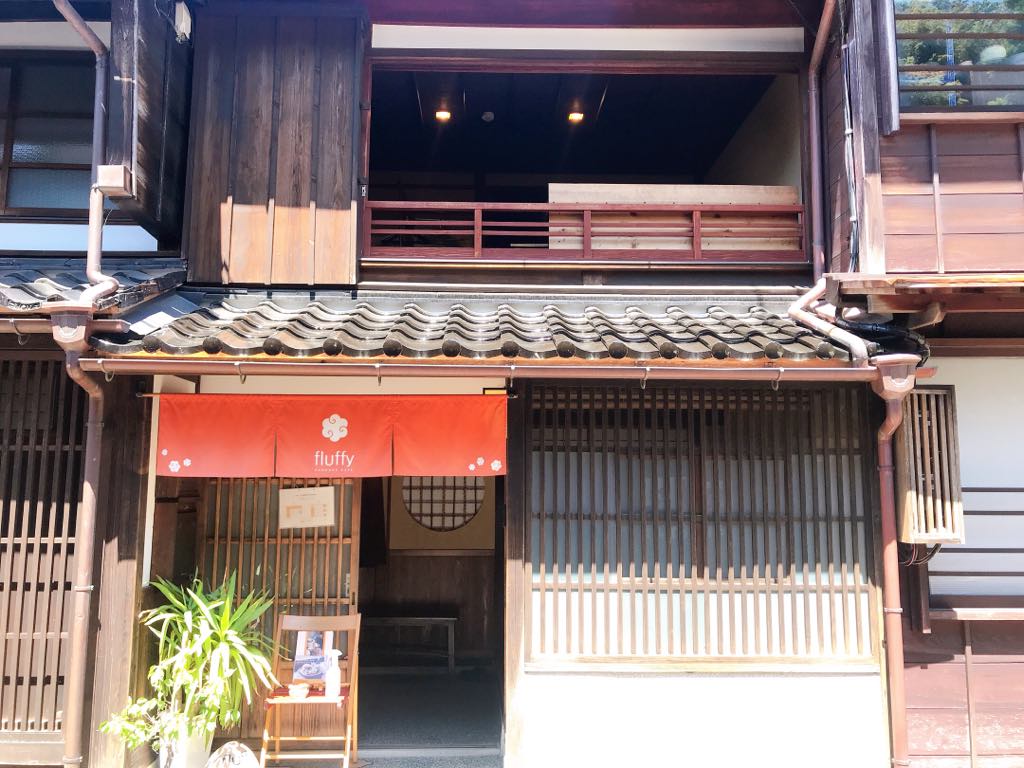 Simply and honestly named, Fluffy is just one block away from Higashi Chaya's main street. When you enter, be sure to take off your shoes, then go upstairs. The old floor creaks as you walk. It's all part of the atmosphere!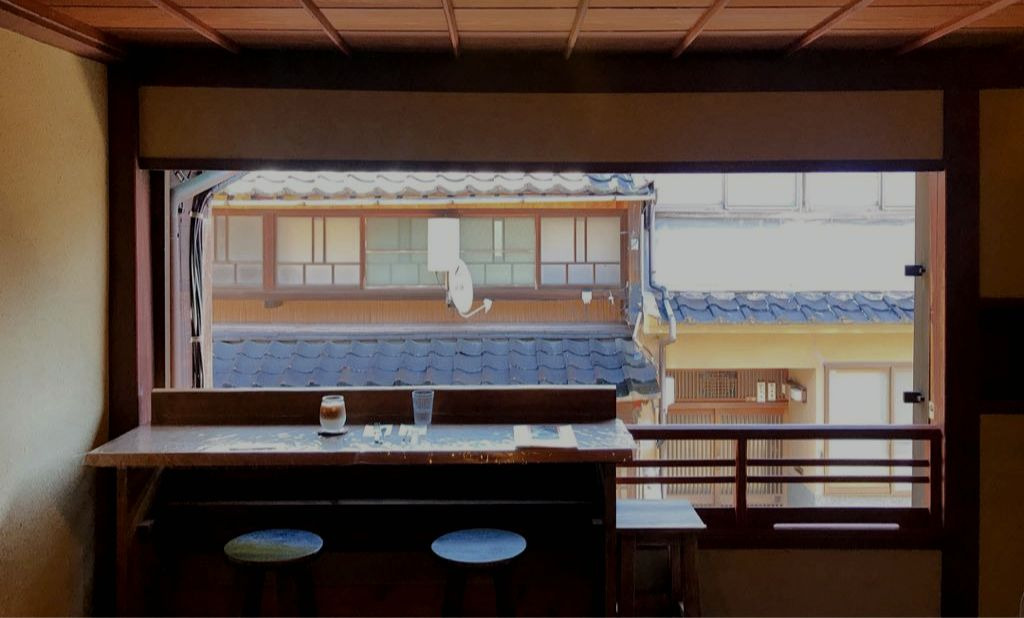 The dining area is a small tatami room and a breezy, window-side table.
Fluffy's best seller is actually their Buttermilk Pancake, and it's made with real buttermilk!
The owner tells me her secret for maintaining the fluffy and moist texture is 15 minutes of rest on a copper plate. She's quite particular about her choice of ceramics and dishes.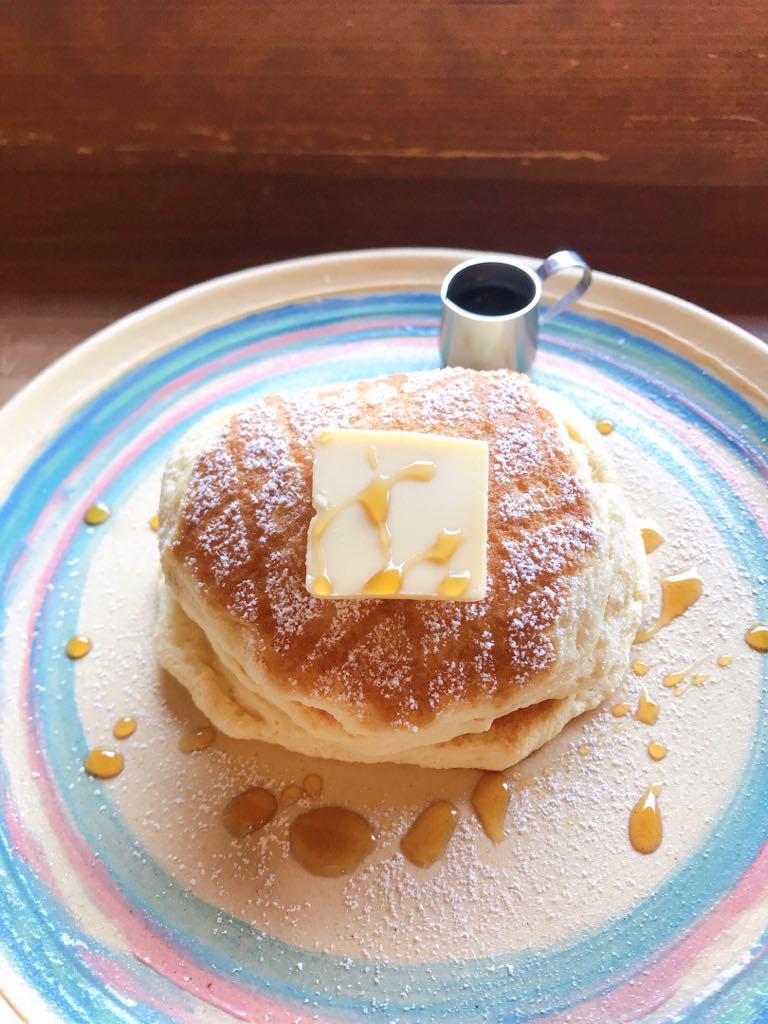 10:00 a.m. – 5:00 p.m.
2nd & 4th Fridays: 12:00 p.m. – 5:00 p.m.
closed Mondays and 1st, 3rd, & 5th Fridays
1 min. walk from Higashi Chaya District
1-23 Higashiyama, Kanazawa
---
Notice concerning COVID-19: Information and services for the above sites may be temporarily suspended due to the coronavirus pandemic. Please check again close to the dates of your visit. Guests of Kaname Inn Tatemachi may also use our concierge service to make inquiries as necessary. Thank you for your understanding, and we eagerly look forward to your stay.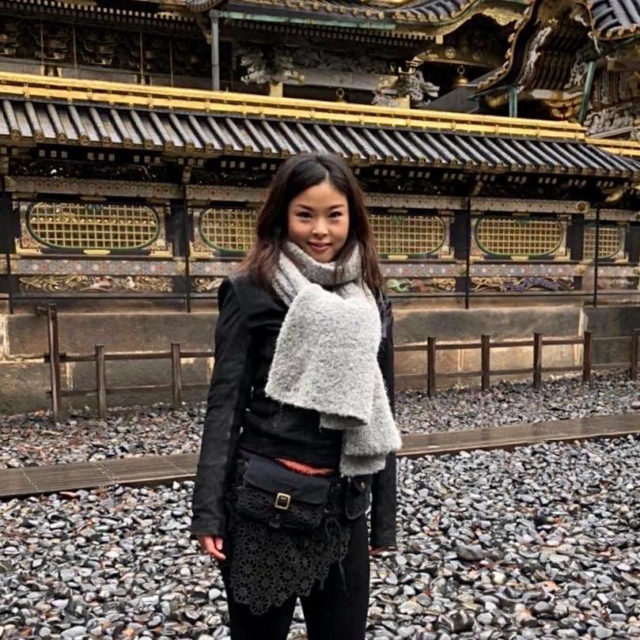 Ayumi
Ayumi was born and raised in Kanazawa. She's a concierge at Kaname Inn Tatemachi and knows just the right restaurants to recommend for every budget. Her favorite part of Kanazawa is definitely the food!