One Night in Kanazawa: 24 Hours in the City of Gold
10.05.2019
For travelers who want to get in as much of Kanazawa as possible while staying only a single night, I recommend this walking route around the city!
---
Arrival
11:00 ► Kanazawa Station
Welcome to Kanazawa.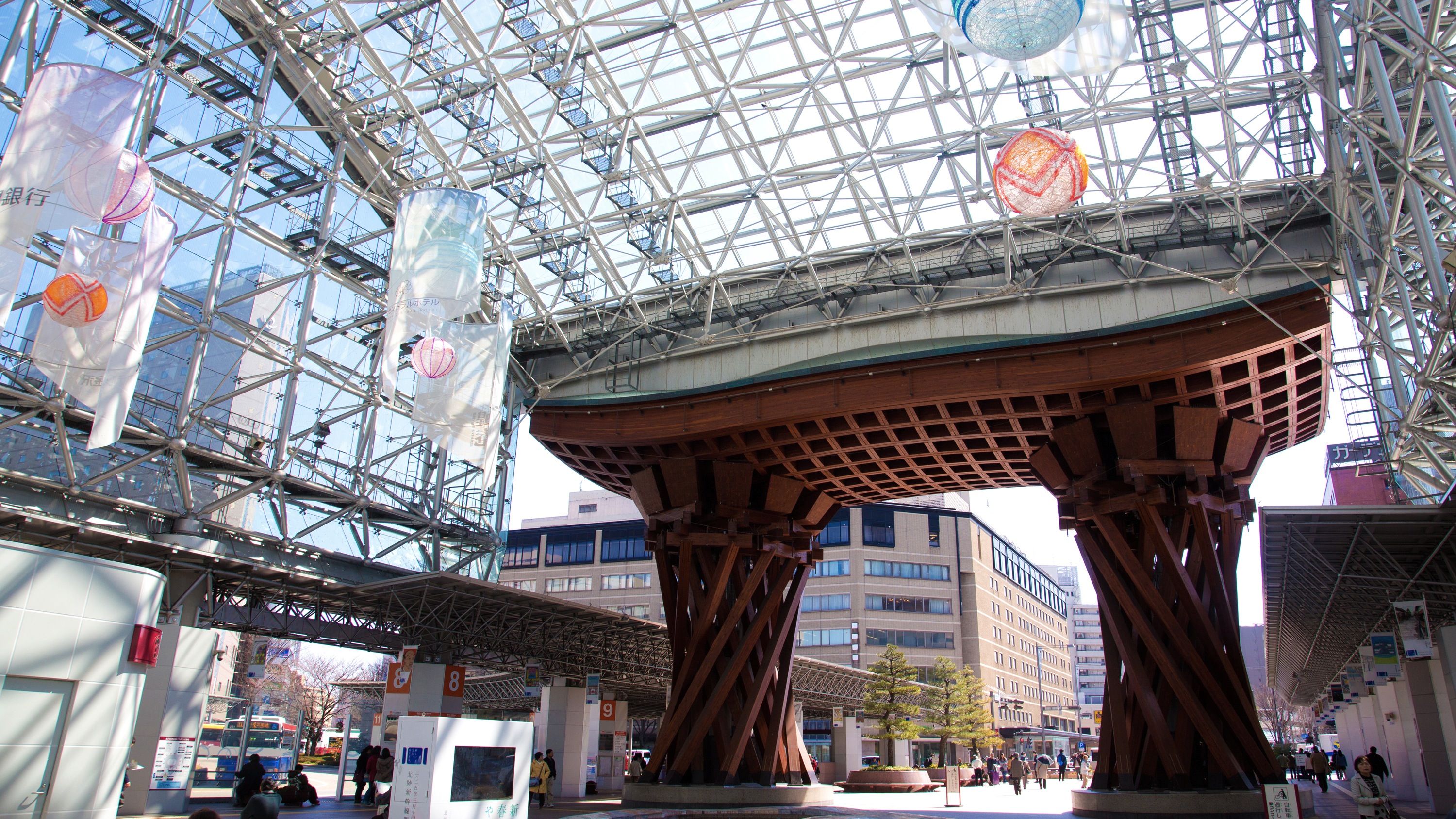 courtesy the City of Kanazawa
Take a few minutes to appreciate the building in which you've arrived. With an open concourse featuring the region's finest craftworks, a towering wooden gate designed after drums of Noh theatre, and an expansive glass roof, it's no wonder that Kanazawa Station makes nearly every list of the best stations in Japan.
Head to the Kenrokuen Gate (East Exit) for a taxi or hop a bus. (More details on our "Access" page.)
11:30 ► Kaname Inn Tatemachi: Lobby
350 meters, approx. 5 minutes (from Kohrinbo Bus Stop)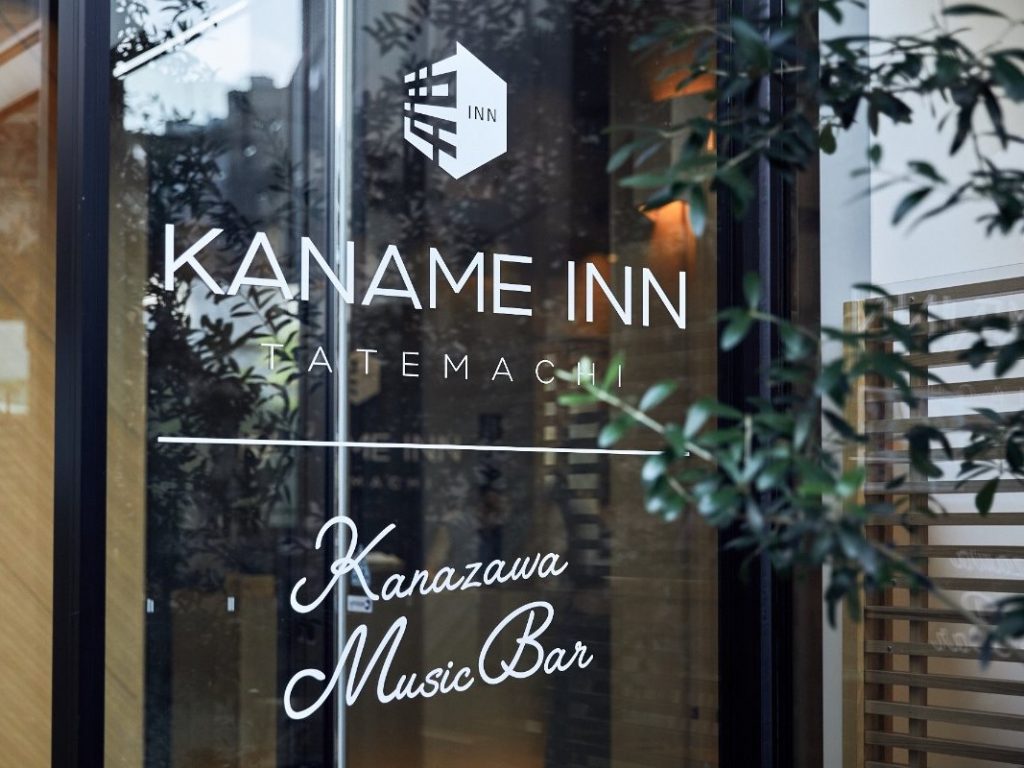 from kaname-inn.com
Drop off your luggage at Kaname Inn and pre-check in.
Check-in time may not be until 15:00, but we can get everything ready for you so that all you have to do when your room is ready is pick up the key.
You can save even extra time by having your luggage shipped to the hotel in advance. Just let us know to expect it and make sure the name on the shipping form matches your room reservation name.
12:00 ► Oyama Shrine
850 meters, approx. 10 minutes
Insider tip: You may be tempted to backtrack along the main road, but following the smaller roads behind the hotel will show more of the everyday life of the city, as well as a lovelier view.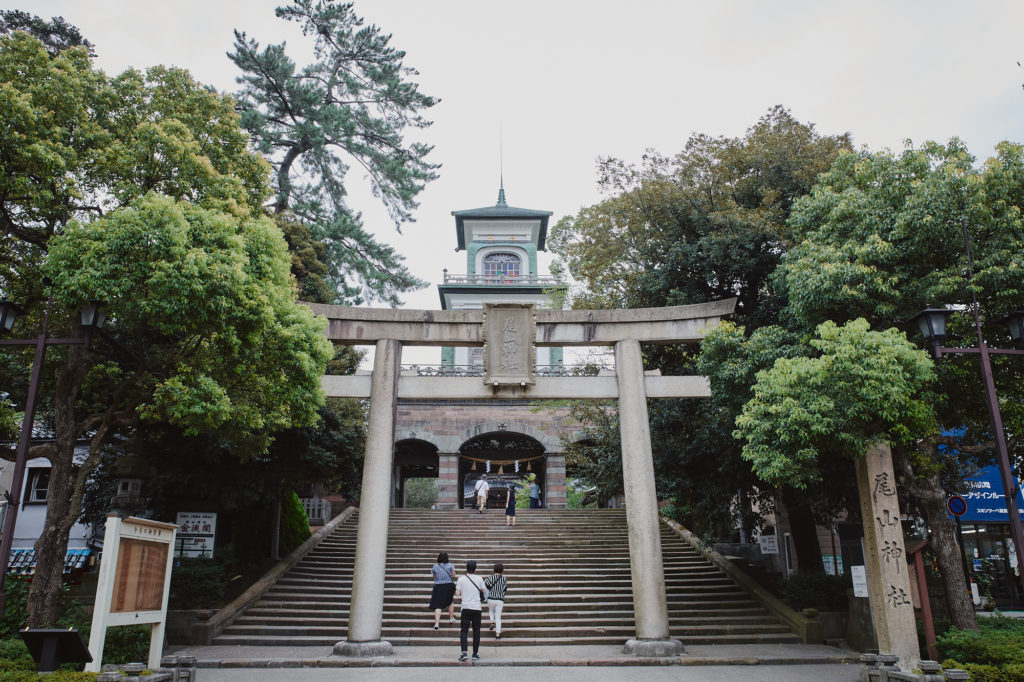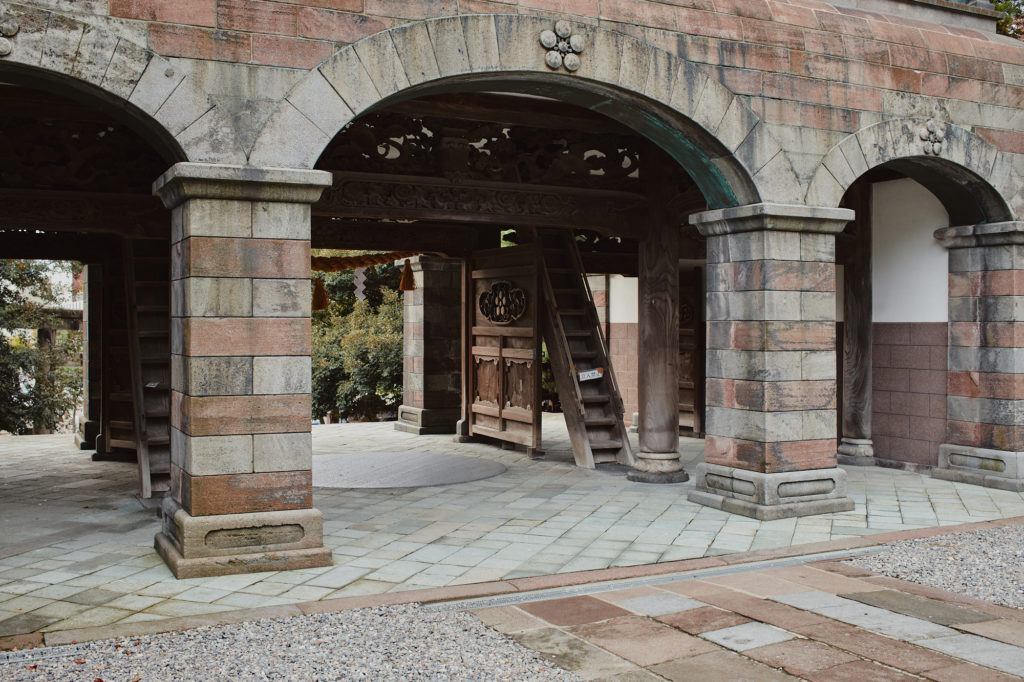 Oyama Shrine isn't just the most popular shrine in Kanazawa. It's also an open air history museum, art gallery, and private garden, all rolled up into one.
Rain is a part of Kanazawa's atmosphere and experience, but should it put you off walking, you can skip Oyama and instead take a bus from the Katamachi stop near Kaname Inn and get to the next destination in 7 minutes…
12:30 ► Omicho Market
650 meters, approx. 8 minutes
Insider tip: With the port closing on Sundays, many shops may also not be open on that day, and Wednesday is a common holiday for many Japanese shops. Check ahead if you're unsure!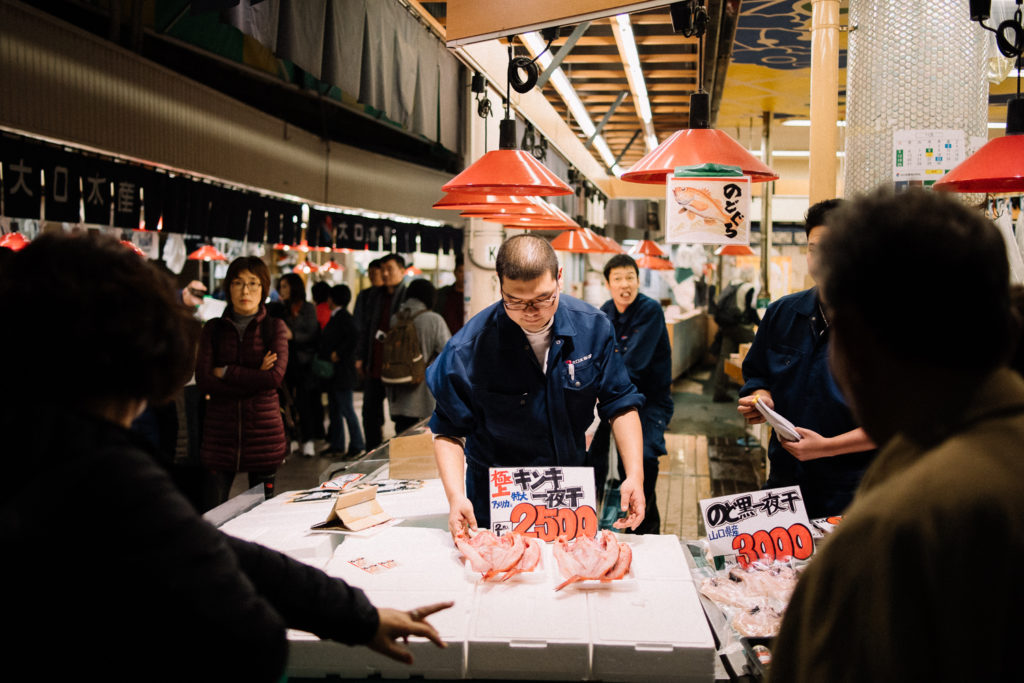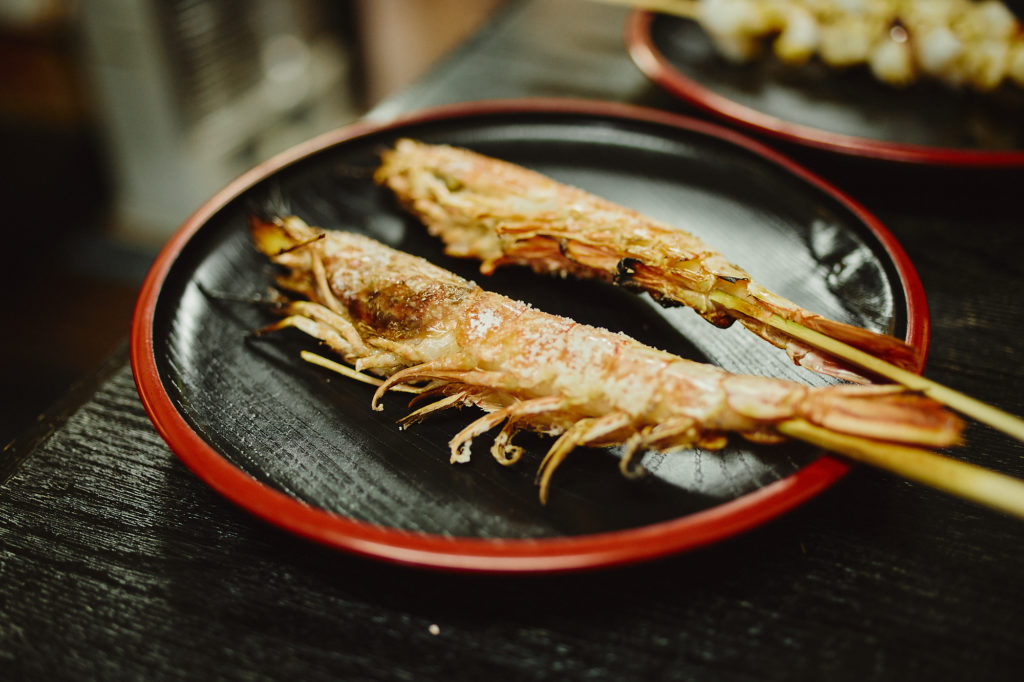 Known as "Kanazawa's Kitchen," Omicho Fish Market is always bustling midday. It's great for both breakfast and lunch. (Several of the sushi shops open extra early!) Seafood rice bowls are the most popular (and pricey) dishes there, but we like Hiroshi's approach of eating and drinking on the go while you tour.
13:30 ► Kanazawa Castle Park: Gyokusen'inmaru Garden
550 meters, approx. 7 minutes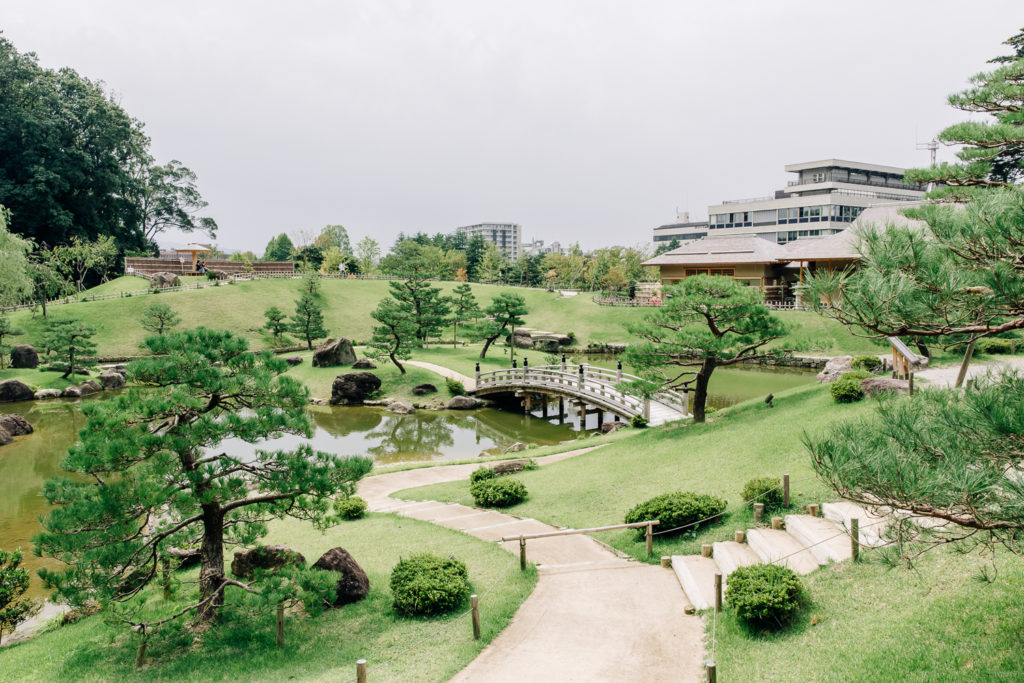 The north entrance of Kanazawa Castle Park, the Kuro-mon Gate, is only a few minutes away from Omicho Market. I recommend strolling down the west side first and find Gyokusen'inmaru Garden. This recently restored miniature viewing garden was the private garden of the local royal family.
14:00 ► Kanazawa Castle Park: Kanazawa Castle
450 meters, approx. 6 minutes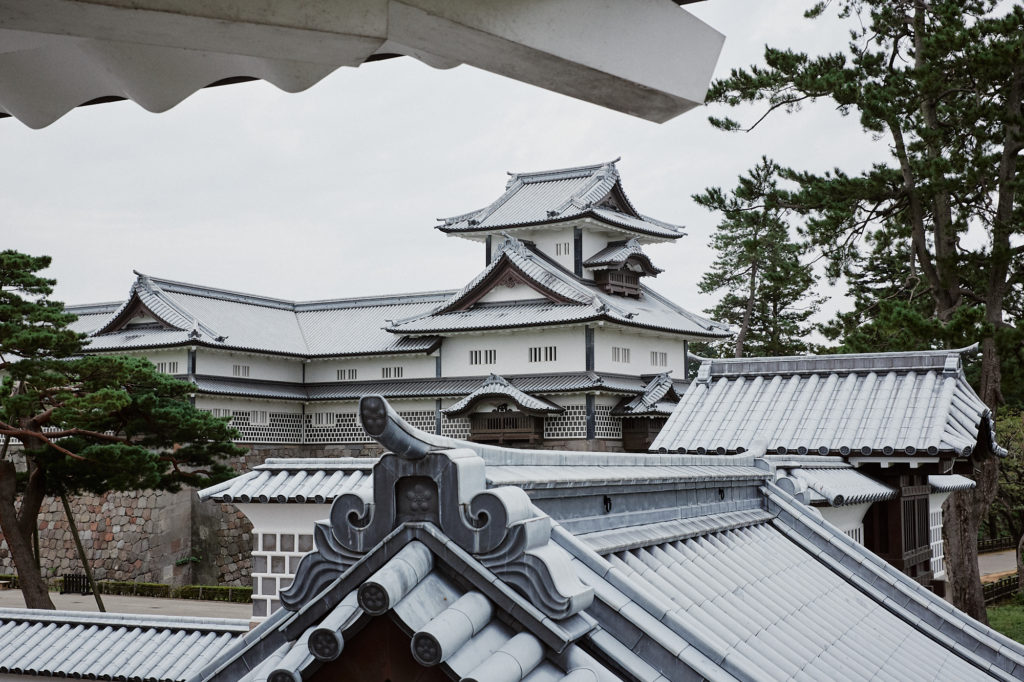 The stairs from Gyokusen'inmaru Garden lead up to the plateau on which this Japanese castle sits. Kanazawa Castle is distinct from others in Japan by its enlongated form and diamond-angled Higashi Yagura turret with custom-built carpentry. Check out the Kahoku-mon Gate on the north side for this view.
14:30 ► Kenroku-en Garden
250 meters, approx. 3 minutes
Insider tip: Kenroku-en opens from 8:00, so if you have an extra night to spare, I recommend coming again very early before the crowd rolls in, especially during high seasons in April and November.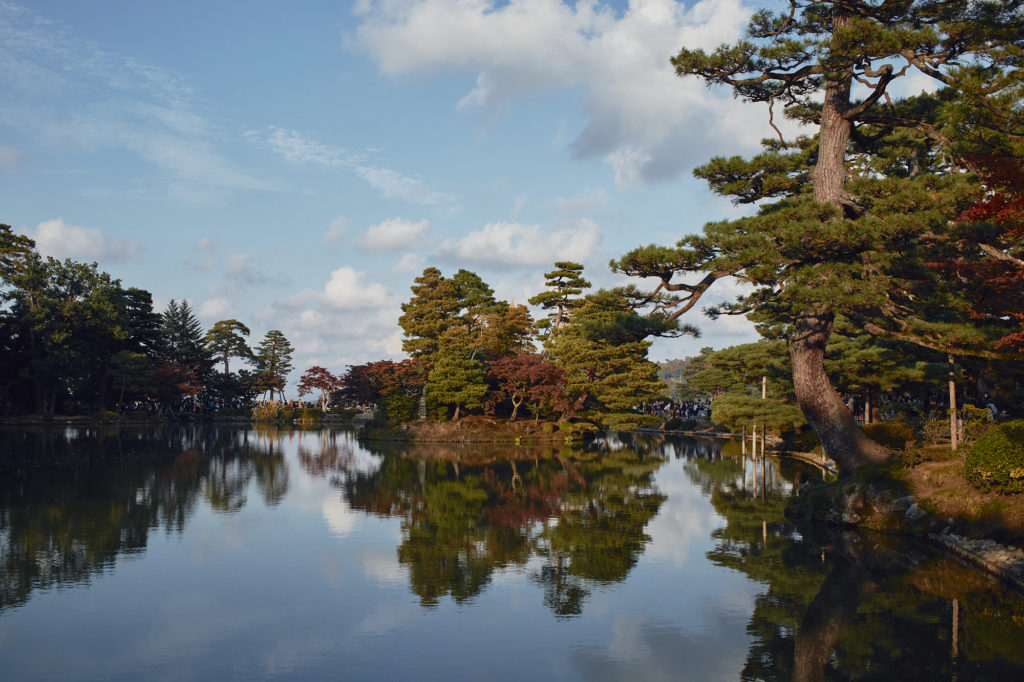 Exit Kanazawa Castle Park through the east-most Ishikawa-mon Gate to cross the bridge to reach Kenroku-en Garden. Also once a (much smaller) private garden, Kenroku-en expanded massively to become one of the "Three Great Gardens of Japan," and the only one to incorporate all six elements of Chinese garden aesthetic, earning its name meaning "Six Elements Garden."
15:00 ► Seisonkaku Villa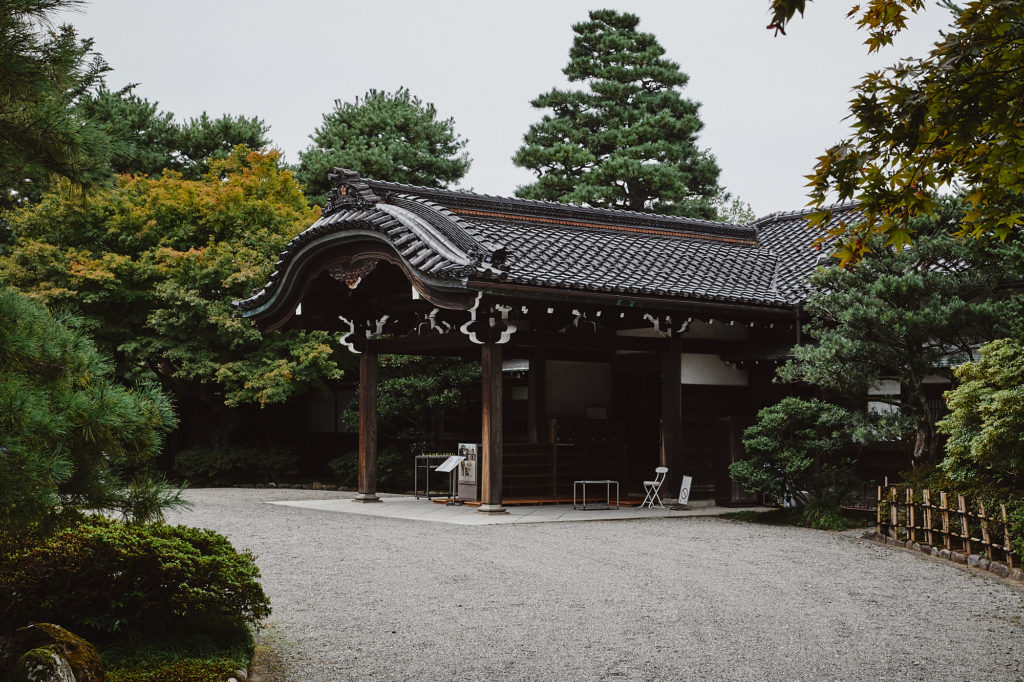 Along the east side of Kenroku-en is this miniature palace for an aristocratic lady. Seisonkaku Villa is an architectural marvel of mixed designs and materials. It's also one of the only museums in which you can see historical Japanese royal artifacts in the very environment where they were originally used. Check out the private garden in the back and the nightingale floor.
15:30 ► Kanazawa Shrine
150 meters, approx. 2 minutes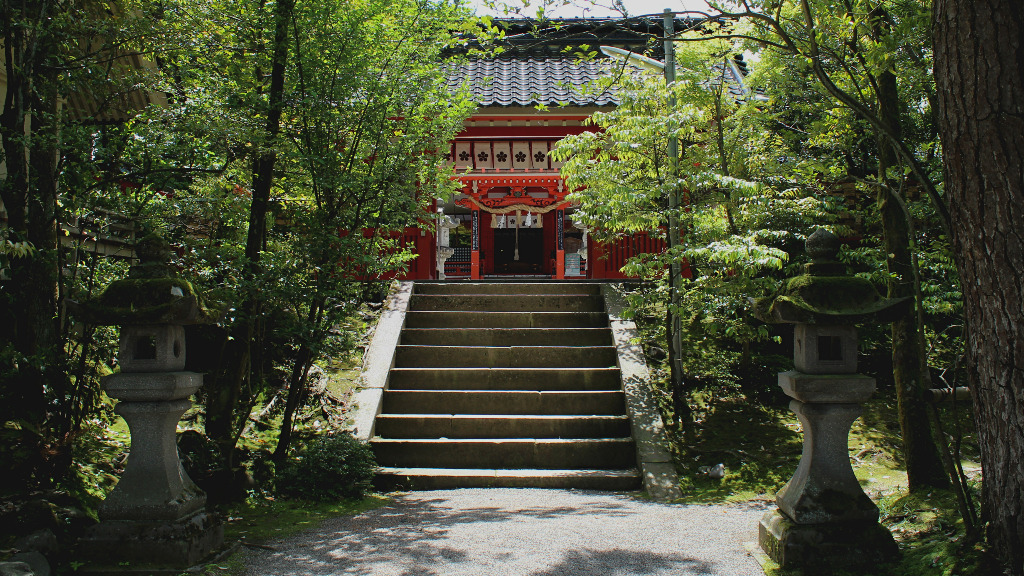 photo by Rachel
The grounds of this tiny, but brilliantly painted vermilion shrine hold several secrets, including a duck pond with lily and iris blossoms in early summer, a sacred well from which Kanazawa draws its name, and a medicinal stone.
Head back into Kenroku-en toward the western-most entrance, Mayumi-saka Gate.
16:00 ► 21st Century Museum of Contemporary Art
160 meters, approx. 3 minutes
Insider tip: If you go here midday, especially during weekend lunch times, the lines to get a ticket are crazy long! Instead, get a ticket from a convenience store in advance.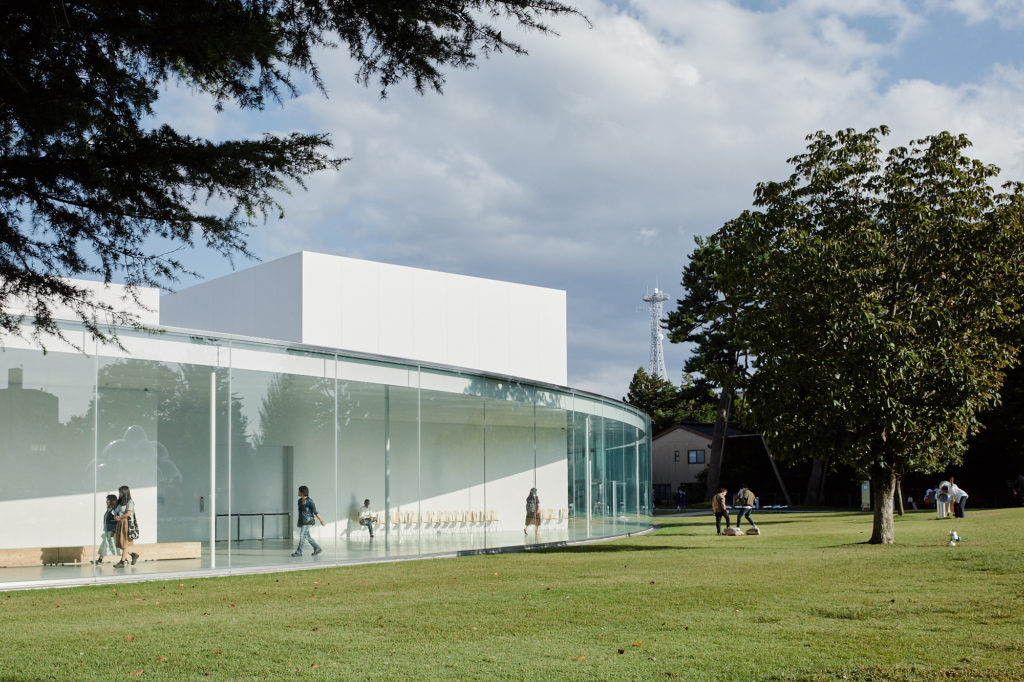 One of the most popular art museums in Japan and the world is the 21st Century Museum of Contemporary Art, Kanazawa. With transparent walls and a sprawling lawn, it's inviting as a public park as much as a museum. Children are encouraged to enjoy the outdoor exhibitions, making this a welcome area for families with little ones.
17:00 ► Kaname Inn Tatemachi: Room
500 meters, approx. 6 minutes
Pick up your key and luggage at the front desk and take a few minutes to relax and freshen up for the evening.
18:00 ► Happy Hour at Kanazawa Music Bar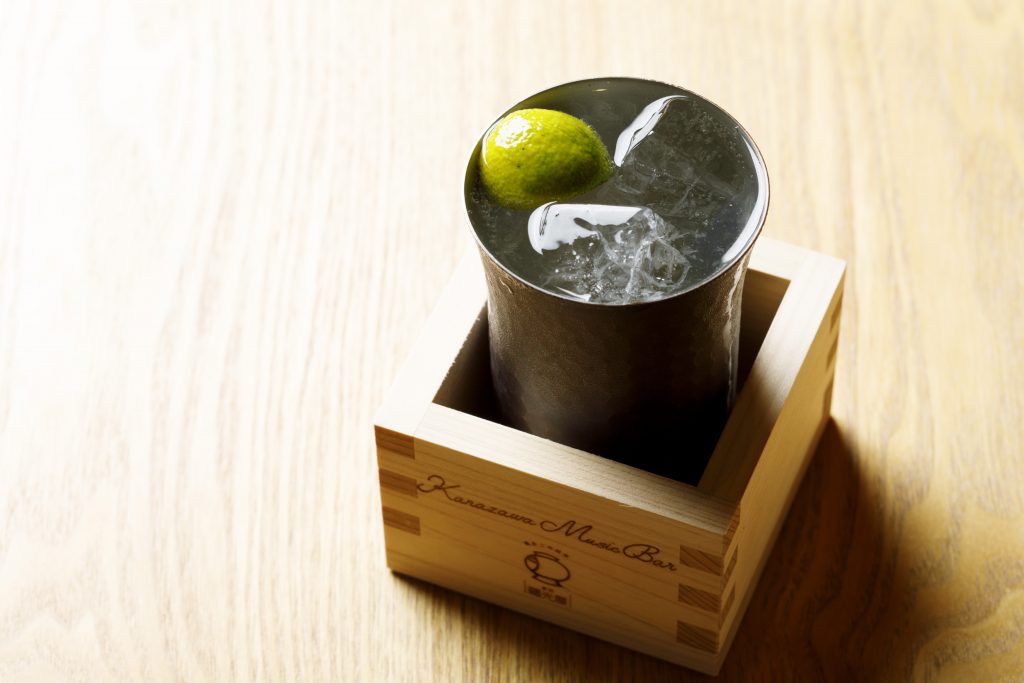 from kaname-inn.com
Kanazawa night life begins at the trendy Kanazawa Music Bar  on the first floor of Kaname Inn. While all customers can enjoy the selector's choice of vinyl tunes each evening, only guests of Kaname Inn get access to the Happy Hour menu, including a number of original and unique cocktails.
19:00 ► Dinner
350 meters, approx. 5 minutes
Kaname Inn is bordered by restaurant districts on several sides, but it's Katamachi that offers the most vibrant night life for Kanazawa. And if you don't already have plans for dinner, walk down the neighboring alley of Kiguramachi. Snacking from restaurant to restaurant and bar hopping for a range of drinking experiences is the locals' prefered way to enjoy the night.
Still looking for dinner ideas? Check out recommendations from our resident epicurean, Hiroshi.
Spend one night in Kanazawa's centrally located hotel, Kaname Inn Tatemachi
---
8:15 ► Kaname Inn Tatemachi: Lobby
Turn in your key and leave your luggage safely at the front desk. Time to head to the Samurai District!
8:30 ► Nomura Samurai Museum
800 meters, approx. 10 minutes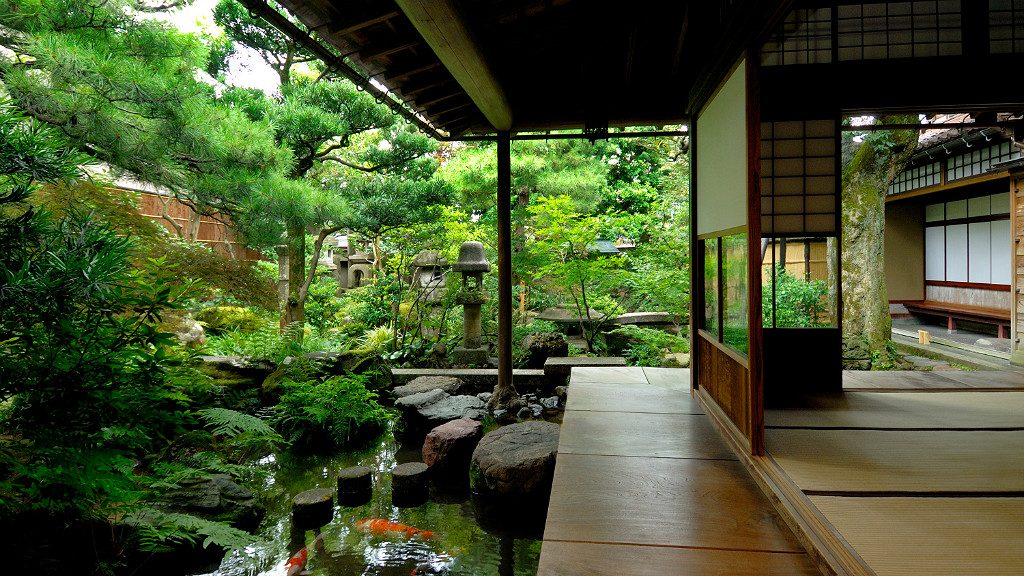 courtesy the City of Kanazawa
The most popular of Kanazawa's 5 samurai museums, the Nomura Samurai Family Residence, is best enjoyed as early as possible to avoid the crowd. Samurai lovers can fawn over the armor at the front and the collection of samurai family artifacts displayed in the back gallery. The biggest draw for the house itself, a relic of the merchant class, is the private garden, one of the top in Japan and worth two Michelin Stars in its own right.
9:50 ► The Ninja Temple
1.2 kilometers, approx. 17 minutes
Insider tip: Reservations required! The reception at Kaname Inn can hook you up, but be sure to arrive 10 minutes before your reserved tour so you don't miss it.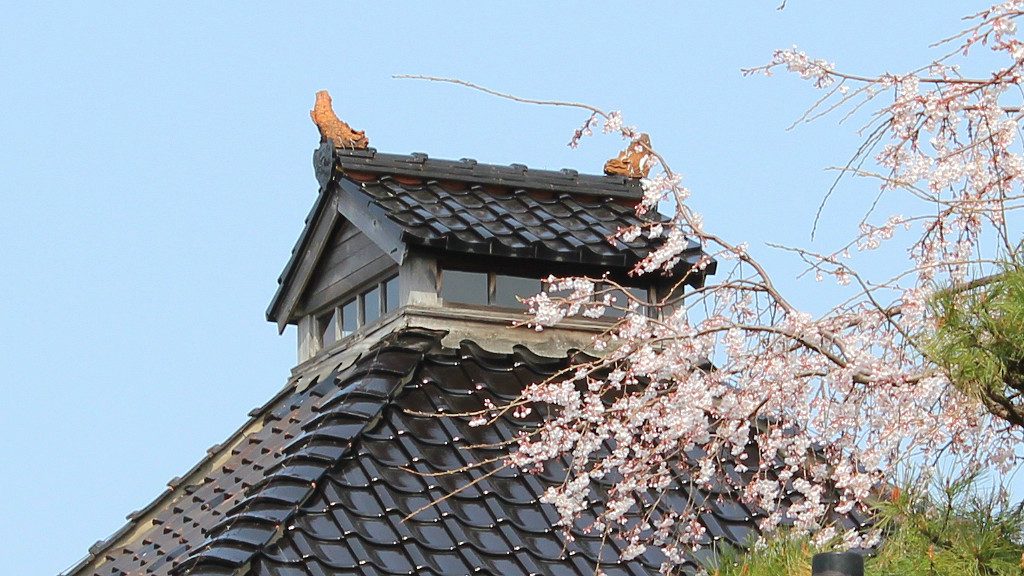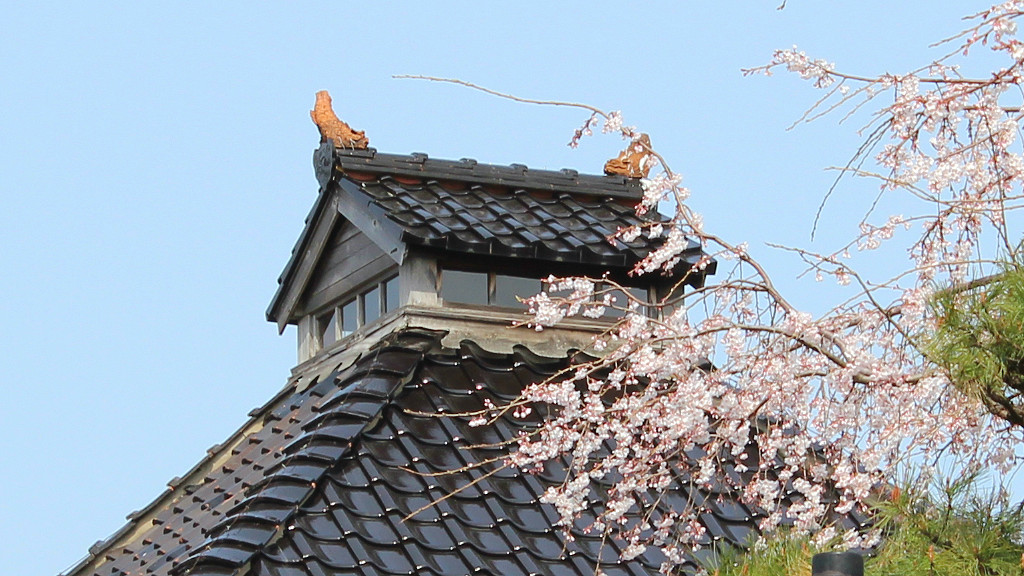 photo by Rachel
Famous for its trick doors, hidden chambers, and many traps, Myouryu-ji is often referred as Ninja-dera, or "Ninja Temple," though it has little to do with ninja at all. The temple was a sanctuary for a forbidden samurai army and offered escape routes for a military that lower lords were not legally allowed to posses.
11:00 ► The Sai River
450 meters, approx. 5 minutes to nearest bank
Insider tip: Fitness lovers should budget a little extra time for this route, a favorite of runners in Kanazawa!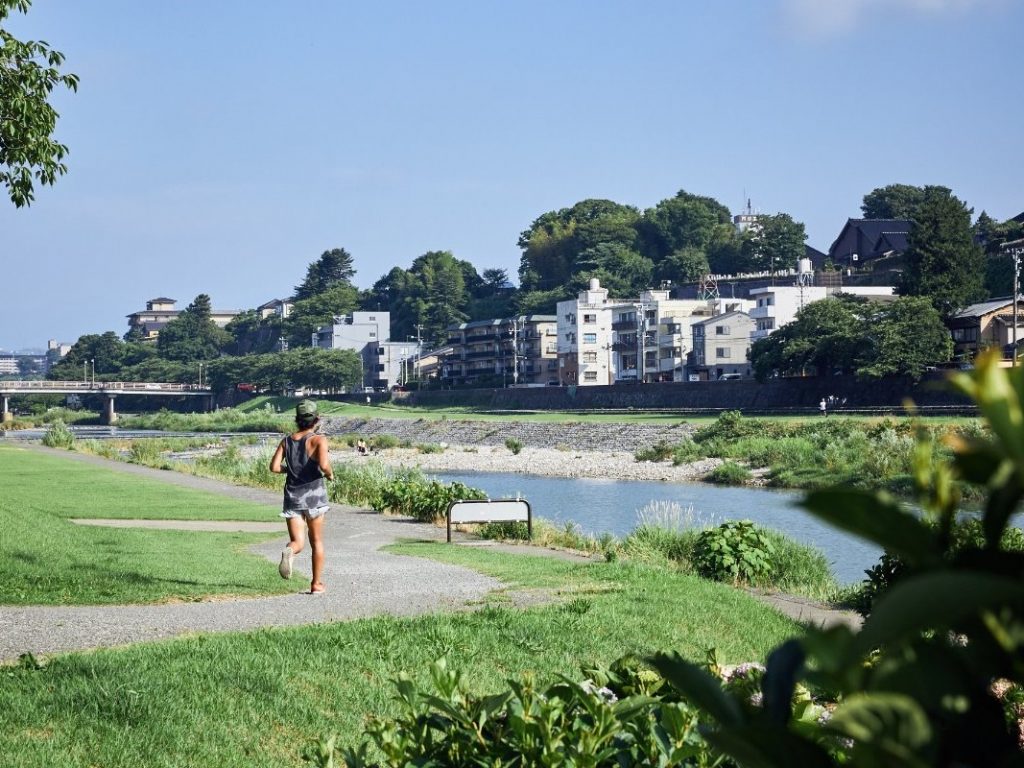 Traveling west along the wide banks of this river affords a lovely view of the nearby Japanese alps and, in spring, a nearly endless run of cherry blossoms. The stretch from the Saigawa Ohashi Bridge near Katamachi to the smaller Sakura-bashi Bridge upriver is only 700 meters, or 9 minutes while walking, but it's more than enough to feel refreshed.
11:30 ► D.T. Suzuki Museum
700 meters, approx. 10 minutes
Insider tip: After touring the museum, take the small path along the northern side around Honda Park to the small garden in front of the Nakamura Memorial Museum for a lesser-tread respite along the Honda Forest.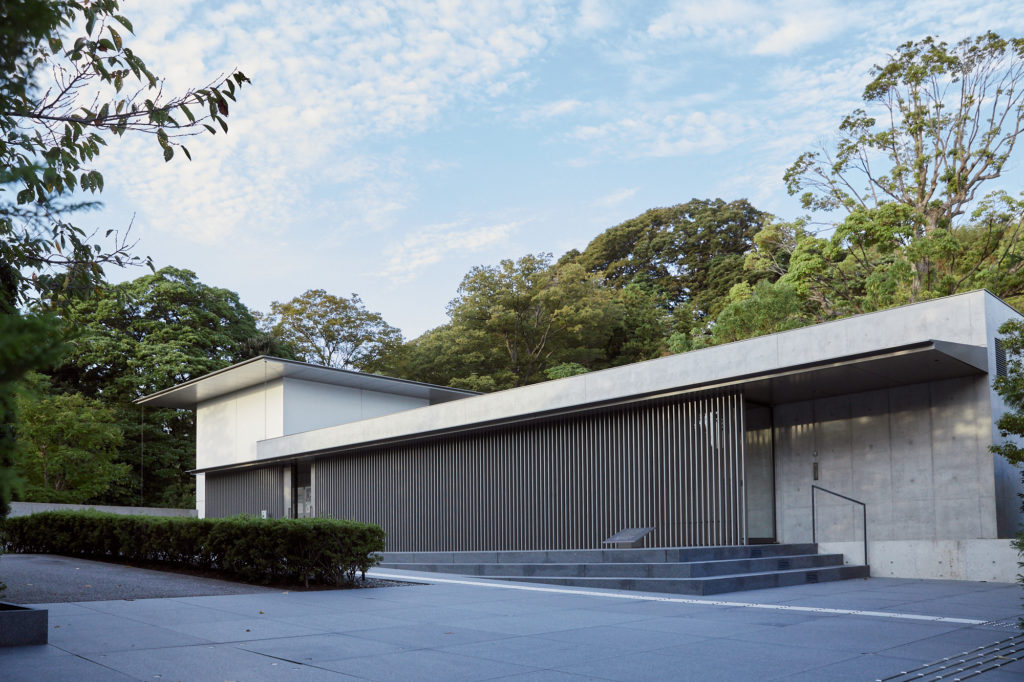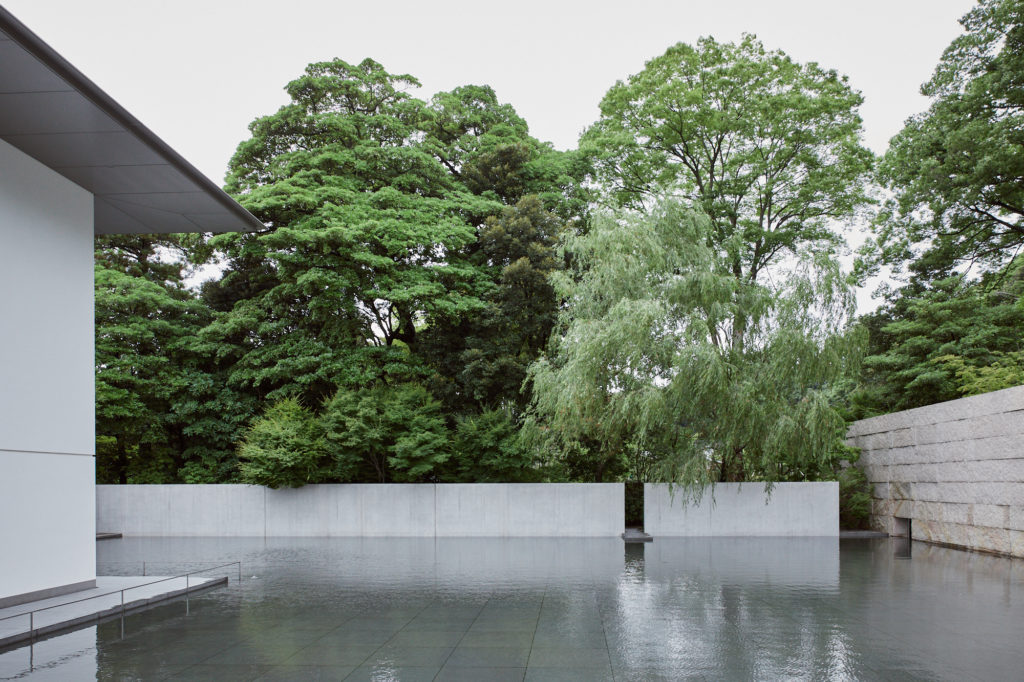 Dedicated to the man of the same name who almost single-handedly brought Zen Buddhism to the rest of the world is the D.T. Suzuki Museum, a must-see for both architecture lovers and anyone interested in understanding the Zen mind. In particular, the Water-Mirror Garden is freely accessible, and a trip to the birthplace of Zen in Japan is incomplete without a moment of meditation here.
12:20 ► Loop Bus Stop #8, by the 21st Century Museum
350 meters, approx. 4 minutes
Insider tip: Don't worry if you arrive to early or too late. A loop bus comes regularly to this stop every 15 minutes!
If you have a very late train in the evening with time and energy to kill, you can walk the 2 kilometers (about 25 minutes) to Higashi Chaya, passing underneath the bridge that connects Kanazawa Castle to Kenroku-en Garden. But for those tight on time, I recommend hopping on the Loop Bus (marked with an "LL") at this stop and getting off at Hashiba-cho (¥200, stop #10) to reach the area in only 6 minutes!
12:30 ► Higashi Chaya Geisha District
260 meters, approx. 4 minutes from Hashiba-cho Bus Stop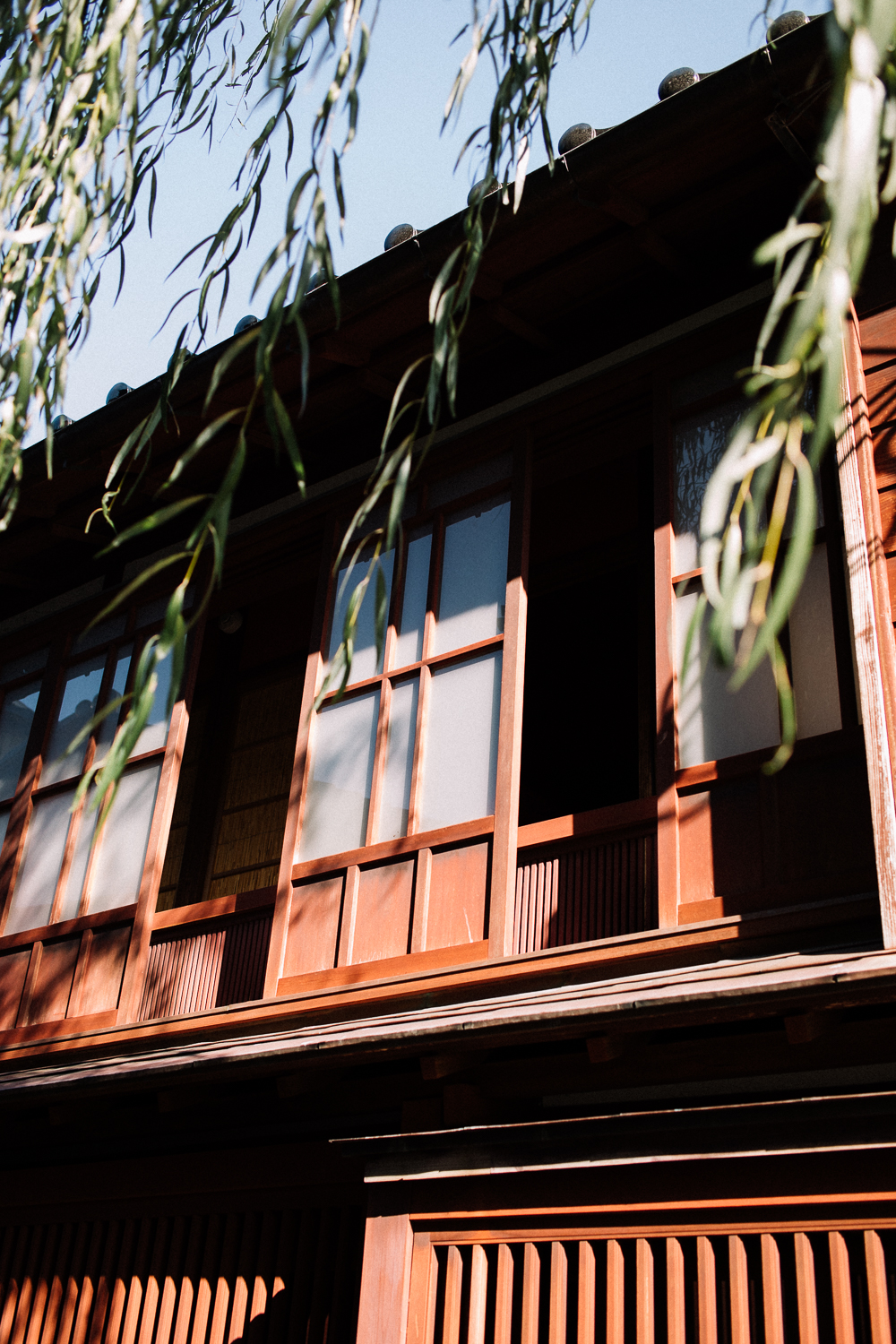 The geisha district of Higashi Chaya consists of a main street of the most famous tea houses in Kanazawa, surrounded by several neighborhoods of craftsmen, artists, and cafes. Often called Kanazawa's "Old Town," the stately wooden townhouses and cobbled streets are designed with for the merchant classes and the descendants of samurai.
Looking for any souvenirs for yourself? Kihachi Kobo is a lovely lacquerware shop in the neighborhood using traditional techniques and modern designs. Sayuu just down the same street is an atelier and gallery, with jewelry, cutlery and crafts hand-selected by the owner.
12:30 ► Lunch
Higashi Chaya is a great spot for lunch, with several delicious shops throughout. Here are a few of my top picks:
Chokichi: The oyakodon bowl of chicken and egg is the house specialty.
Jiyuken: Western cuisine, Japanese style! This restaurant has a long history as well. Careful, the katsu-sand is addictive.
Onyu: A quiet and restful soba noodle restaurant. For a special treat, order the hanamaki.
14:30 ► Kaname Inn Tatemachi: Lobby
From the Higashi Chaya District, take a "RL" Loop Bus or the local #32 back around to either the Katamachi or Kohrinbo bus stops, respectively. Pick up your luggage from Kaname Inn, where our staff can call you a taxi within minutes.
15:00 ► Kanazawa Station: Rekireki Sushi
Insider tip: It's typical in Japan not to be able to find a quality restaurant in train stations. Kanazawa is definitely the exception, especially for the local catch of sushi!
Still hungry, or just itching for that last bit of local sushi that only the Sea of Japan (East Sea) can provide? Rekireki is amazing, and conveniently located inside the Kanazawa Station, to boot!
16:00 ► To your next destination!
What a busy schedule for an overnight stay! But if you can do it, you'll have seen the peak tourist spots of Kanazawa. Of course, there are so many more hidden and wonderful secrets here; all the more reason to plan a next trip!
Enjoy your stay!
---
photos by Nik van der Giesen (hitonoto) unless otherwise noted
---
Notice concerning COVID-19: Information and services for the above sites may be temporarily suspended due to the coronavirus pandemic. Please check again close to the dates of your visit. Guests of Kaname Inn Tatemachi may also use our concierge service to make inquiries as necessary. Thank you for your understanding, and we eagerly look forward to your stay.