Eating Kanazawa: Hiroshi's Favorite Lunch Spots
24.02.2019
So far I've covered some of my favorite late-night haunts. Sushi is always good. And after a night of drinking, ramen, udon and soba are our comfort foods. Rachel has shared their favorite breakfast spots. Now it's time for lunch: here are my recommendations for your next visit to Kanazawa!
Ageha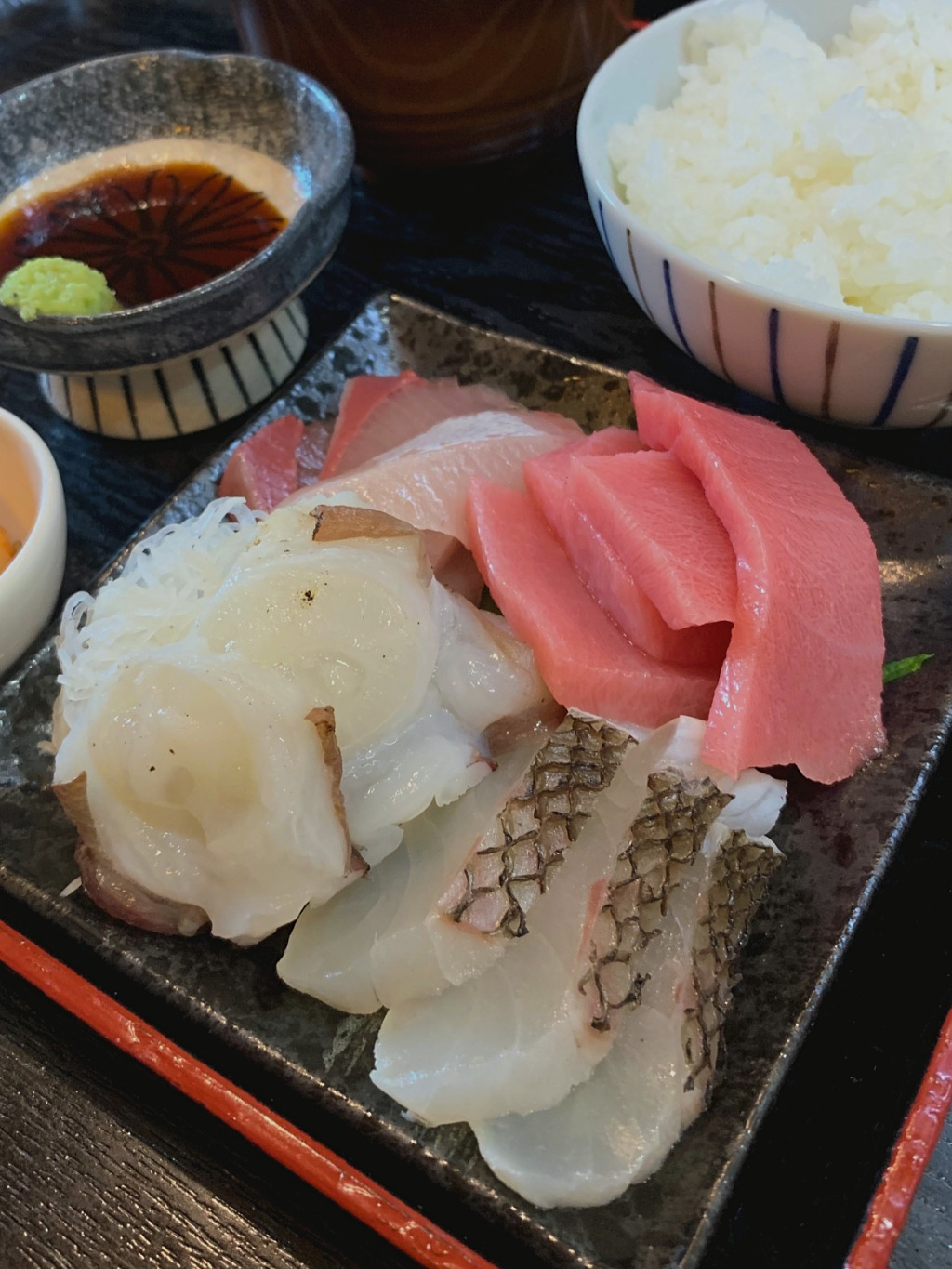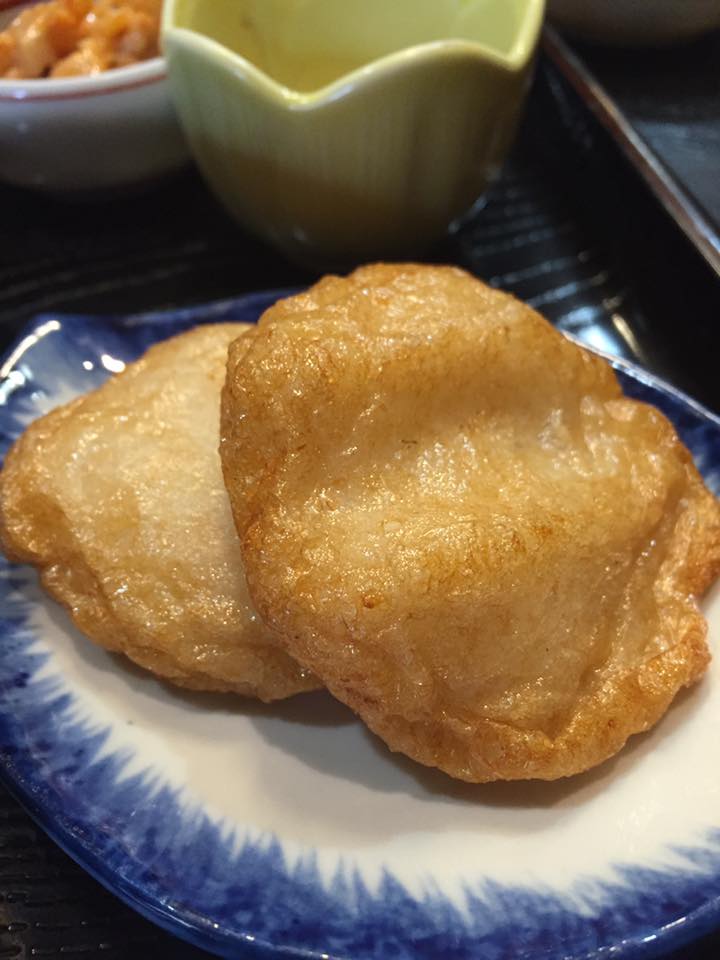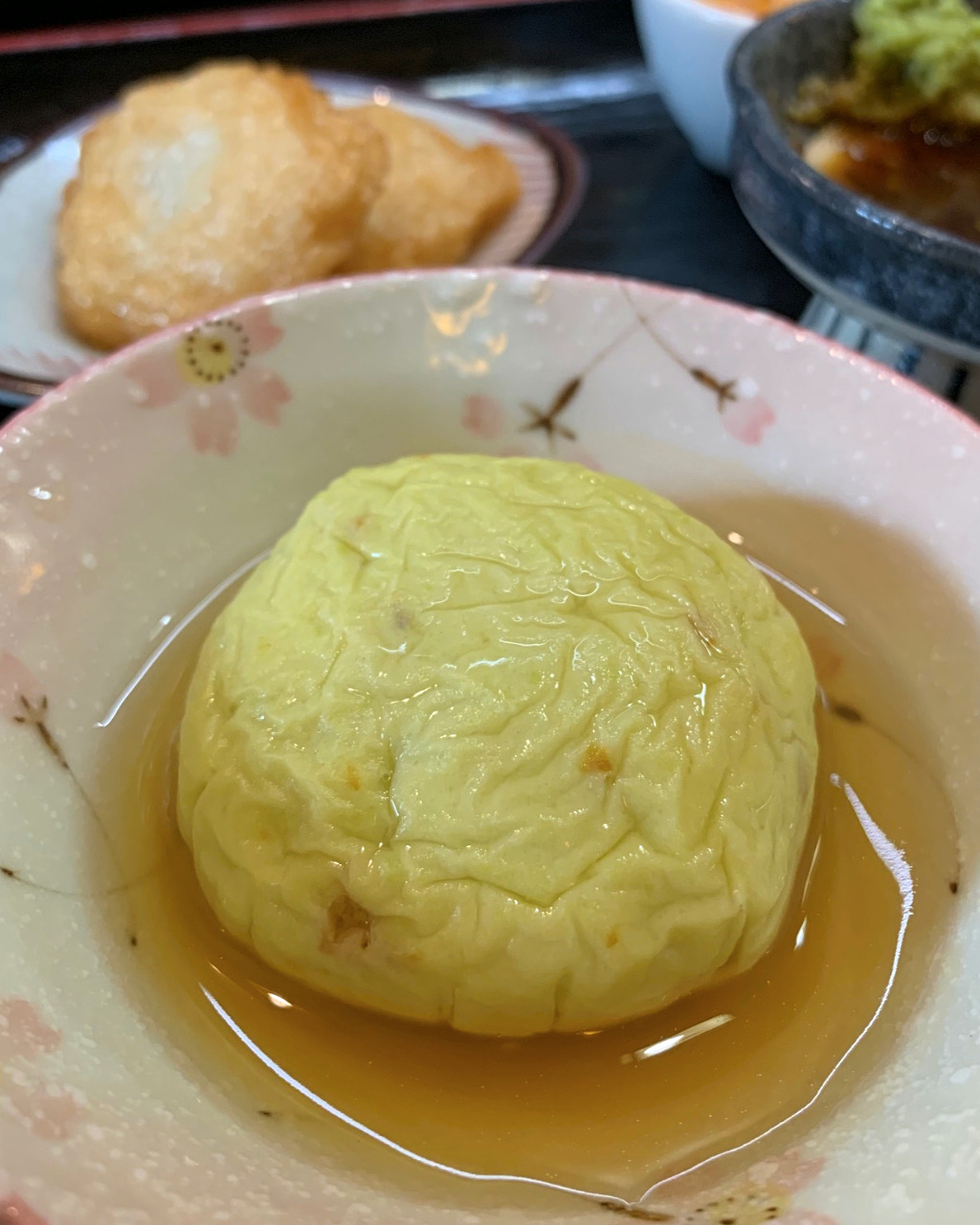 A staff favorite, a great value, and the best lunch in Kanazawa in my opinion.
Ageha is a fishcake shop, specializing in nerimono, boiled seafood paste. It may sound off-putting, but it's a staple of Japanese bentos and lunches. Because it is such a common food for us, even Japanese visitors are surprised that a whole shop is dedicated to it. But Ageha has mastered the art of fishcake. They even sell a fishcake cake! You'll need to reserve one of these in advance, however. But today, we're here for their lunch set…
A line will have already formed when it opens at 11:30 a.m., so I recommend getting there by 11:15, if possible. Thursdays and rainy days are your best bets.
The sashimi is chosen by the taisho, the shop master, who has an excellent eye for fish. The whole set, called Ageha Gozen Manju – with miso soup, vegetables, and your choice of the day's ever-changing seafood paste dumplings – is only 1130 yen.
Ageha
COVID-19 Notice: As of spring 2021, Ageha is temporarily closed.
11:30 a.m. – 3:00 p.m. (lunch)
6:00 p.m. – 10:00 p.m. (dinner)
closed Monday, Tuesday, Wednesday
1-1-28 Hirosaka, Kanazawa
090-8260-2995
250 meters from Kaname Japan (about 3 min. walk)
---
Uchūken Shokudo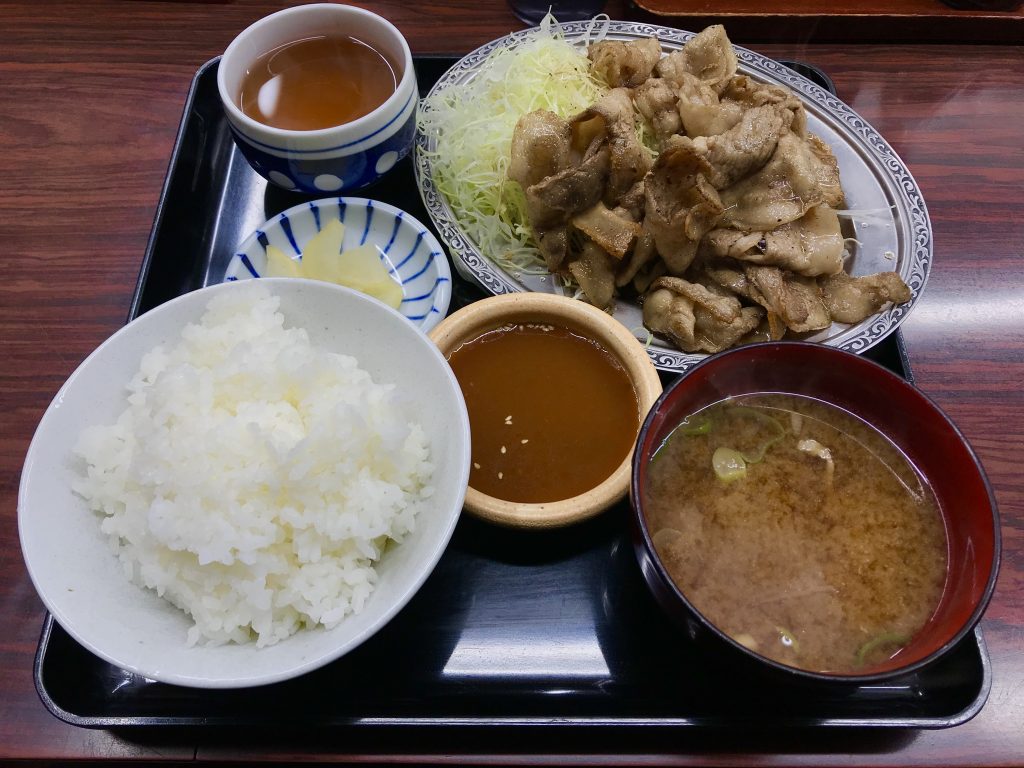 For some easy-to-order and easy-to-eat local food, this is Kanazawa people's soul food. Order the butabara teishoku and add the word "double," for the grilled pork lunch set with twice the serving of meat. You will want the double, trust me.
Dip the slices in the miso-based sauce and chase it with some rice. It's quick, it's easy, it's delicious, and best of all, it's just around the corner!
Uchūken Shokudo
11:00 a.m. – 12:00 midnight
(until 11:00 p.m. Sundays, holidays)
closed Tuesday
1-5-29 Katamachi, Kanazawa
076-9726-0626
140 meters from Kaname Inn Tatemachi (about 2 min. on foot)
---
Choukichi Higashiyama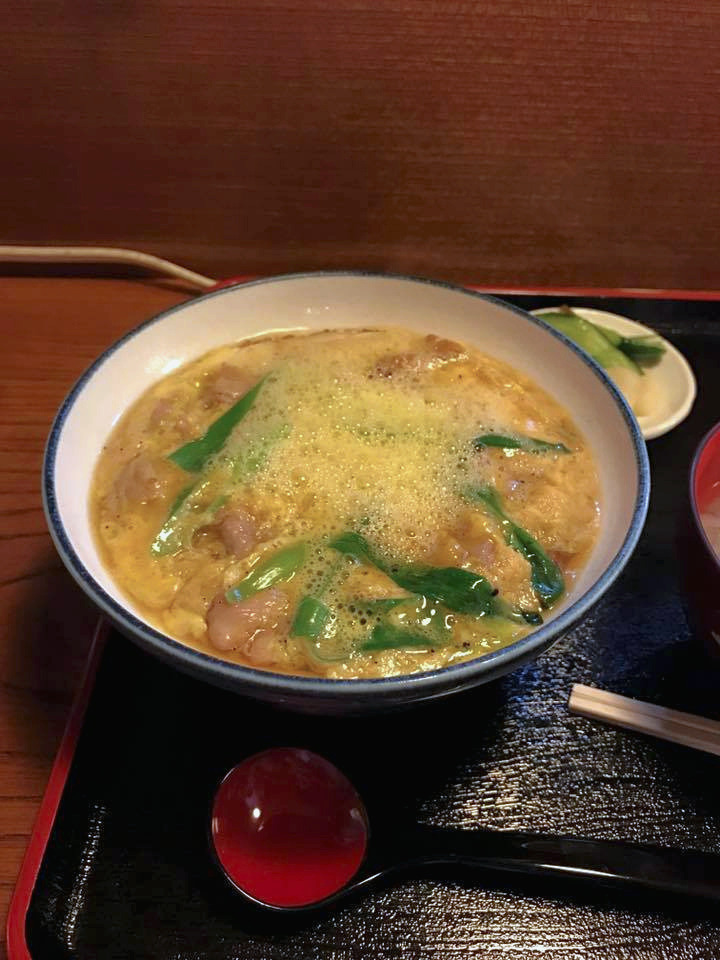 Chokichi is a quality yakitori restaurant in Kanazawa two branches. The Katamachi branch is quite close to us, only 300 meters away, perfect for dinner. But only the branch in Higashi Chaya offers lunch.
Oyako-don translates as "rice bowl of parent-and-child," the later of which refers to chicken-and-egg. With soy sauce seasoned chicken, fluffy egg, and light rice, this bowl is an intersection of the sweet, salty, and umami.
Choukichi Higashiyama
11:30 a.m. – 2:00 p.m. (lunch)
5:30 p.m. – 11:00 p.m. (dinner)
closed Sunday
1-2-13 Higashiyama, Kanazawa
076-251-1306
2.6 km from Kaname Inn Tatemachi (9 min. by car or 15 min. by bus)
---
Notice concerning COVID-19: Information and services for the above sites may be temporarily suspended due to the coronavirus pandemic. Please check again close to the dates of your visit. Guests of Kaname Inn Tatemachi may also use our concierge service to make inquiries as necessary. Thank you for your understanding, and we eagerly look forward to your stay.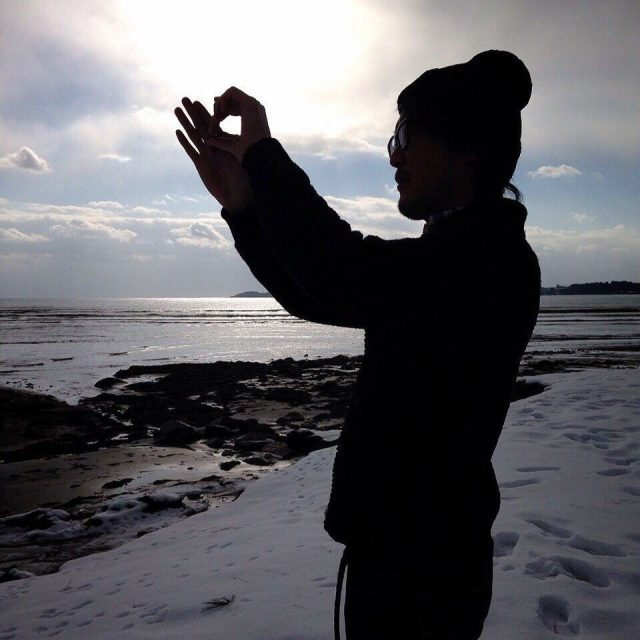 Hiroshi
A foodie who has explored all things edible in Kanazawa, from high-end sushi and ryokan multi-course dinners to casual meals and snack bars. His recommendations have been shared by friends and now even magazines ask for his opinions! Unofficially the best taster in the city. ;) Ask him anything!