Silver Screen, Diamond Sky: Tatemachi Rooftop Film Fest
30.05.2019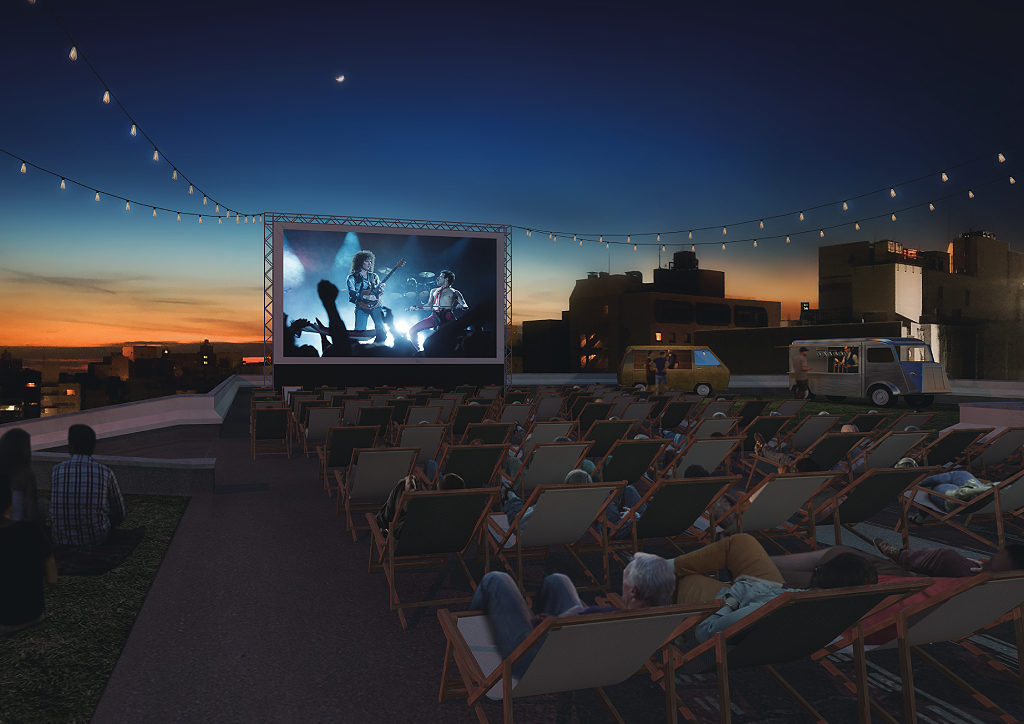 illustration only
It's summer, and the Hollywood blockbusters are due to dominate cinemas around the world. Meanwhile, summer also makes the best time to go camping and enjoy nature at its wildest.
But, between star gazing or gazing at stars, why choose? Why not both?
Tatemachi Rooftop Film Fest
In the shopping promenade of Tatemachi Street, even a parking lot becomes a tourist attraction?!
Powered by the Kanazawa Film Festival, the brand new Tatemachi Rooftop Film Fest sets out to make a movie experience that is both modern and nostalgic, with a little something extra.
From the Top of Tatemachi Parking, the open sky offers views of the setting sun's light bouncing off the nearby mountain range. Lounging deck chairs are set out and frosty beer served on the 6 level. And each night, a double feature plays on a massive screen against the mid-summer night's sky.
What's showing?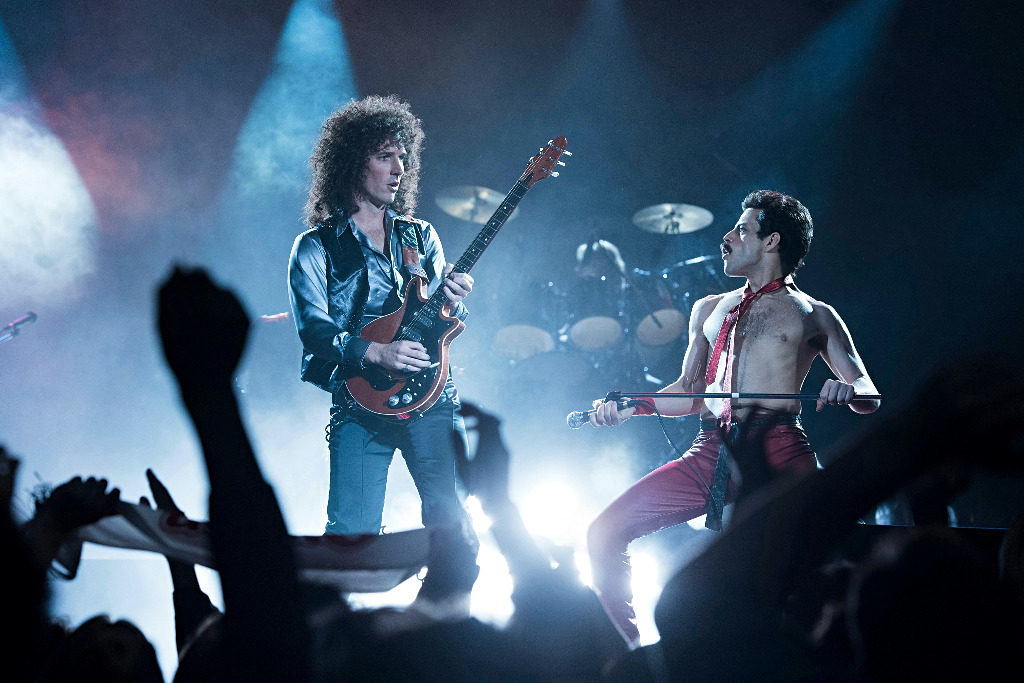 © 2018 Twentieth Century Fox Film Corporation. All Rights Reserved.
Bohemian Rhapsody
A biographical film depicting the lead of the legendary rock band Queen with lead vocalist Freddie Mercury. The climactic Live Aid scene should be even more exciting screened under an open sky, as the night of this film's showing will be the anniversary of that very event!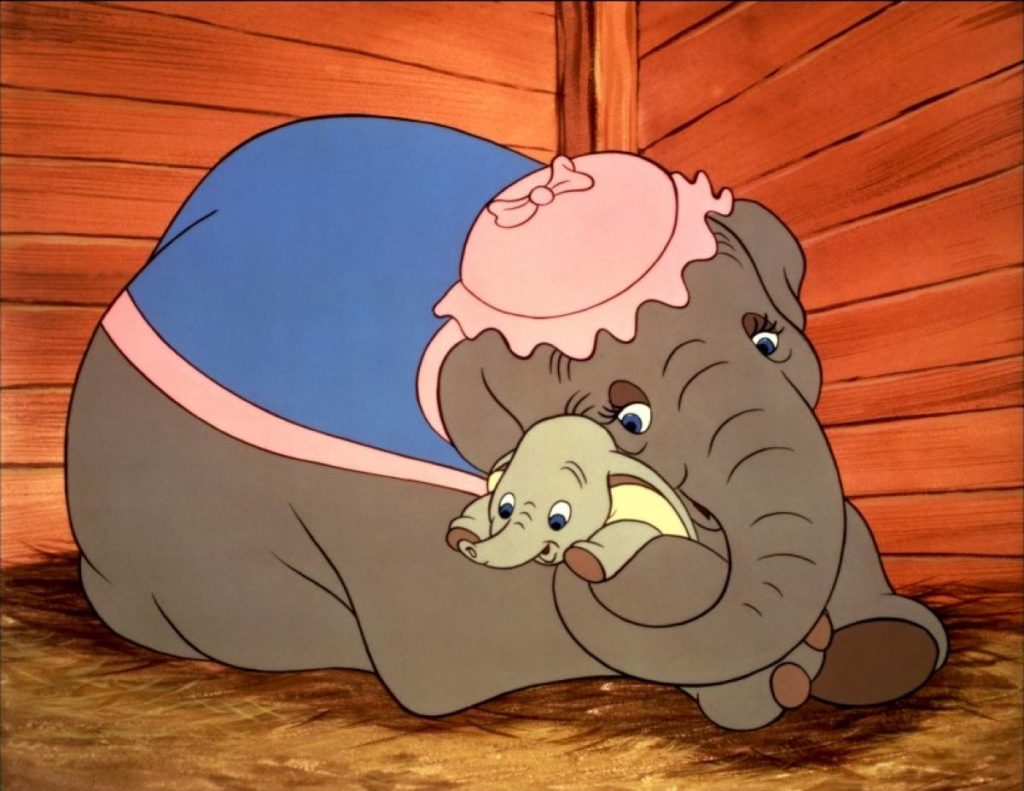 © 1941 Walt Disney Productions. All Rights Reserved.
Dumbo
The large-eared elephant named Dumbo was born in the circus. Having been separated from his mother, Dumbo goes out on a great adventure to find her again. This masterpiece is absolutely enjoyable whether as a parent or a child.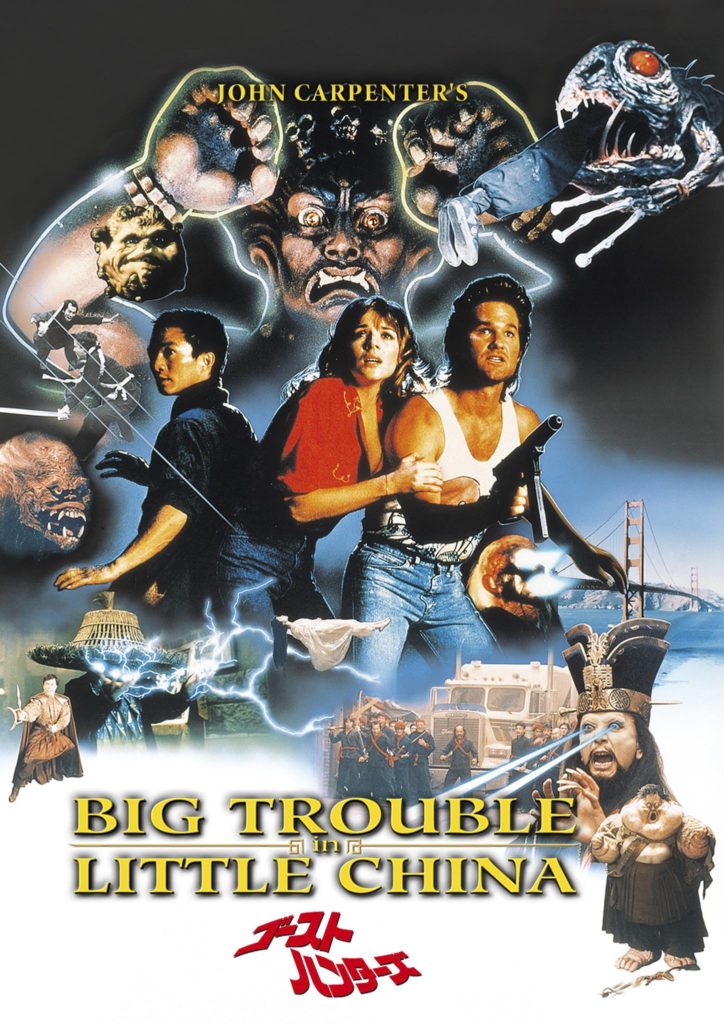 © 1986 Twentieth Century Fox Film Corporation. All Rights Reserved.
Big trouble in Little China
When truck-driver Jack's fiancee is kidnapped in Chinatown, the world turns vile. A jet roller action masterpiece that pairs the best of '80s camp with the worst of yellow peril, from evil magicians to all kinds of monsters, from underground labyrinths full of traps to the Chinese Mafia.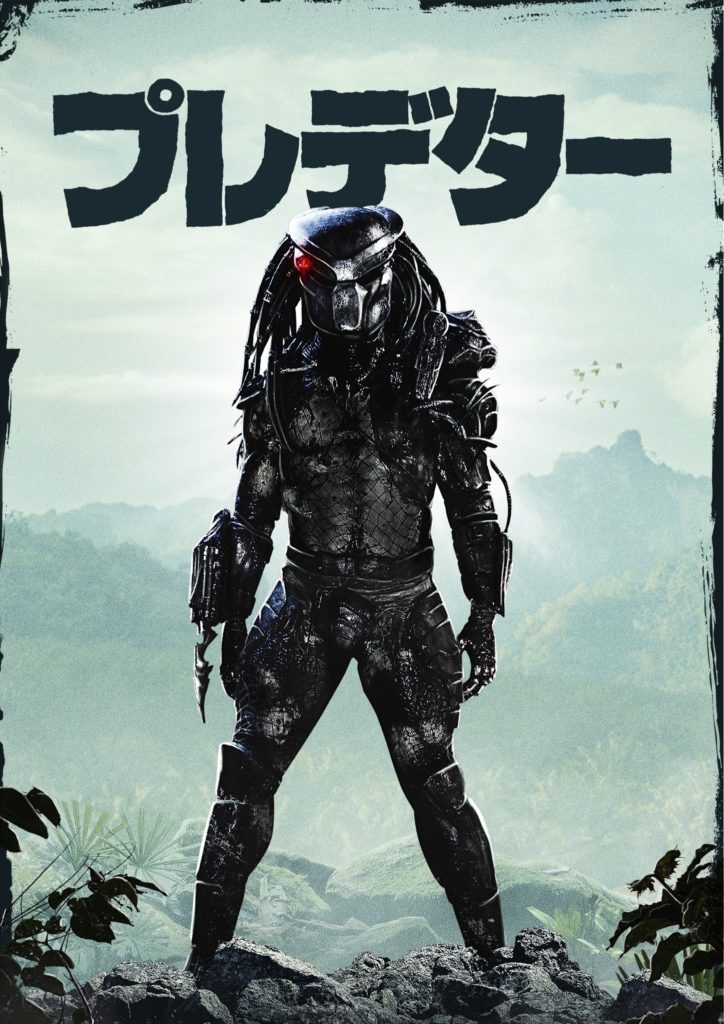 © 1987 Twentieth Century Fox Film Corporation. All Rights Reserved.
Predator
A U.S. military special unit running a guerrilla clean-up operation in the jungles of South America encounters an alien. Fight-to-the-death battle. The original first work of the popular series that continues today. A sci-fi horror action masterpiece where you can fully enjoy the appearance of a young Schwarzenegger (who still sports some of that '80s baby fat… or at least as much as Arnold ever had).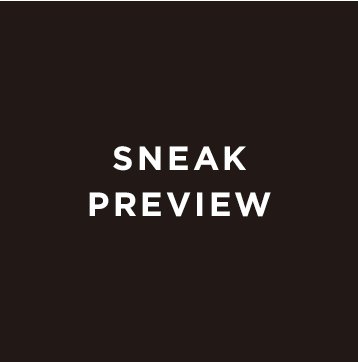 SNEAK PREVIEW
This show is a surprise! Even we don't know what will show until it starts. The only hints we have is that this will be the first roof top showing in Japan for this film, and it's from the 2000s.
July 12 – 14th, 2019
Venue
Tatemachi Parking Rooftop (7F, Entrance will be on 6F)
94-1 Tatemachi, Kanazawa, Ishikawa
Schedule
July 12th
18:30 (6:30 p.m.) Talkshow and Interviews
19:50 (7:50 p.m.) Sneak Preview
July 13th
19:20 (7:20 p.m.) Dumbo (1941)
21:00 (9:00 p.m.) Bohemian Rhapsody
July 14th
19:20 (7:20 p.m.) Predator (1978)
21:50 (9:50 p.m.) Big Trouble in Little China
Tickets
SA: lounging deck chair, front half
B: standard chair, back half
Children 12 years and under are eligible for the Child's Tickets for Dumbo
Single Showing Advance Ticket:
SA: ¥3,000
B: ¥2,000
Single Showing Same-Day Ticket:
SA: ¥3,500
B: ¥2,500
Double Feature (same night):
SA: ¥5,500
B: ¥3,500
Full Pass (all showings):
SA: ¥13,000
B: ¥8,000
Child's Advance Ticket for Dumbo (1941):
¥1000
Child's Same-Day Ticket for Dumbo (1941):
¥1,200
Rain or shine. However, depending on the weather conditions, it is also possible to hold indoors under one floor. In that case, you will be notified on the "tatemachi.com" website, SNS, etc. immediately before.
Sponsored by
Tatemachi Promenade Promotional Union
In partnership with
Eiga-no-kai Movie Association Institute
And supported by
Kanazawa City
21st Century Museum of Contemporary Art (Kanazawa Art Creation Foundation)
Hokkoku Shimbun
Downtown Kanazawa Town Development Council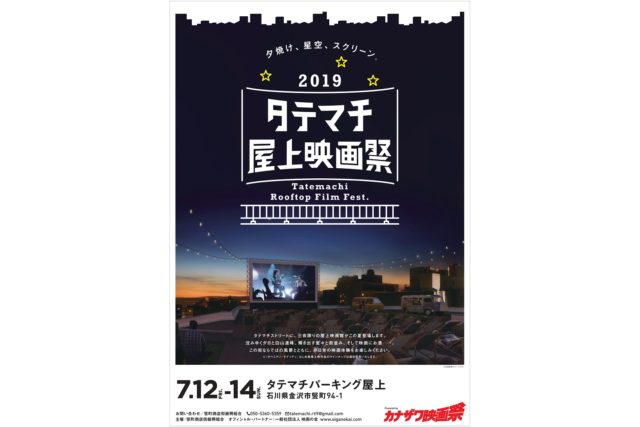 Official Website / Ticket: https://www.eiganokai.com/event/filmfes2019/tatemachi
Facebook: https://www.facebook.com/kanazawa.tatemachi/
Twitter: https://twitter.com/tm430
---
Notice concerning COVID-19: Information and services for the above sites may be temporarily suspended due to the coronavirus pandemic. Please check again close to the dates of your visit. Guests of Kaname Inn Tatemachi may also use our concierge service to make inquiries as necessary. Thank you for your understanding, and we eagerly look forward to your stay.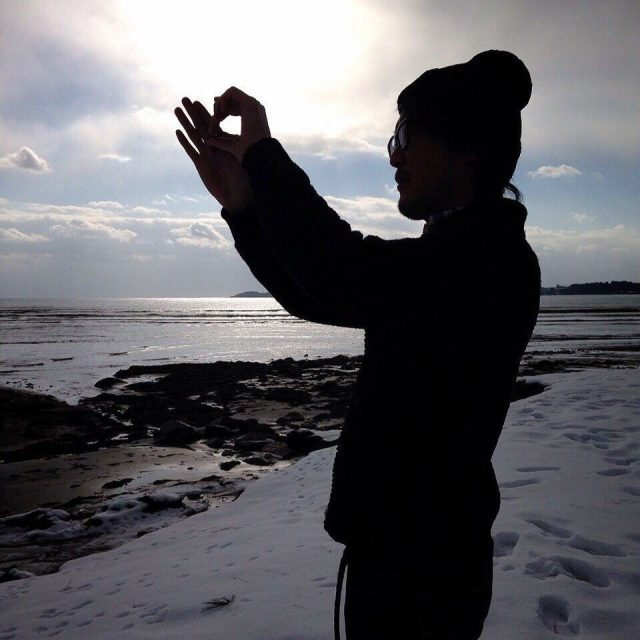 Hiroshi
A foodie who has explored all things edible in Kanazawa, from high-end sushi and ryokan multi-course dinners to casual meals and snack bars. His recommendations have been shared by friends and now even magazines ask for his opinions! Unofficially the best taster in the city. ;) Ask him anything!