Eating Kanazawa: Hiroshi's Favorite Kaiseki Ryotei
17.02.2019
— ARCHIVED —
This article is no longer being updated and may contain old or incorrect information. For the latest information on Kanazawa and recommendations for guests of Kaname Inn Tatemachi, please check our
IDEAS main page
.
Don't ask to go to a "kaiseki restaurant"; ask for a good ryotei!
Kaiseki is the cuisine. It refers to the many small and finely presented dishes that typify Japanese fine dining. It usually features dishes of seafood, vegetables and fruits. Sometimes it includes other meats and ingredients.
A ryotei is a fine dining restaurant. They almost always serve very traditional and very high quality kaiseki. Years ago, you could only go to a ryotei if someone introduced you to one, just like you could only meet a geisha through her current clients. Nowadays, ryotei are often public, but they are still high quality and quite expensive.
If you want to enjoy such a special treat, then here are my kaiseki recommendations!
Zeniya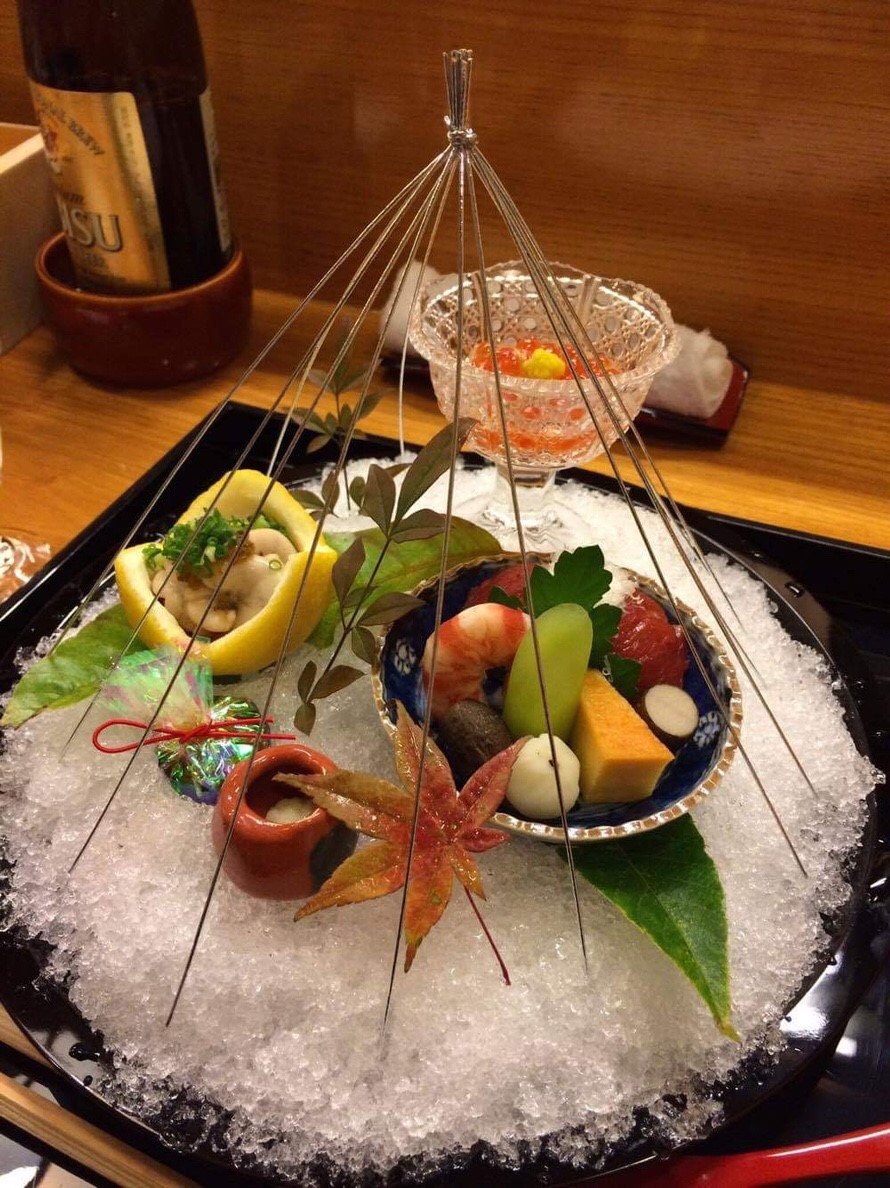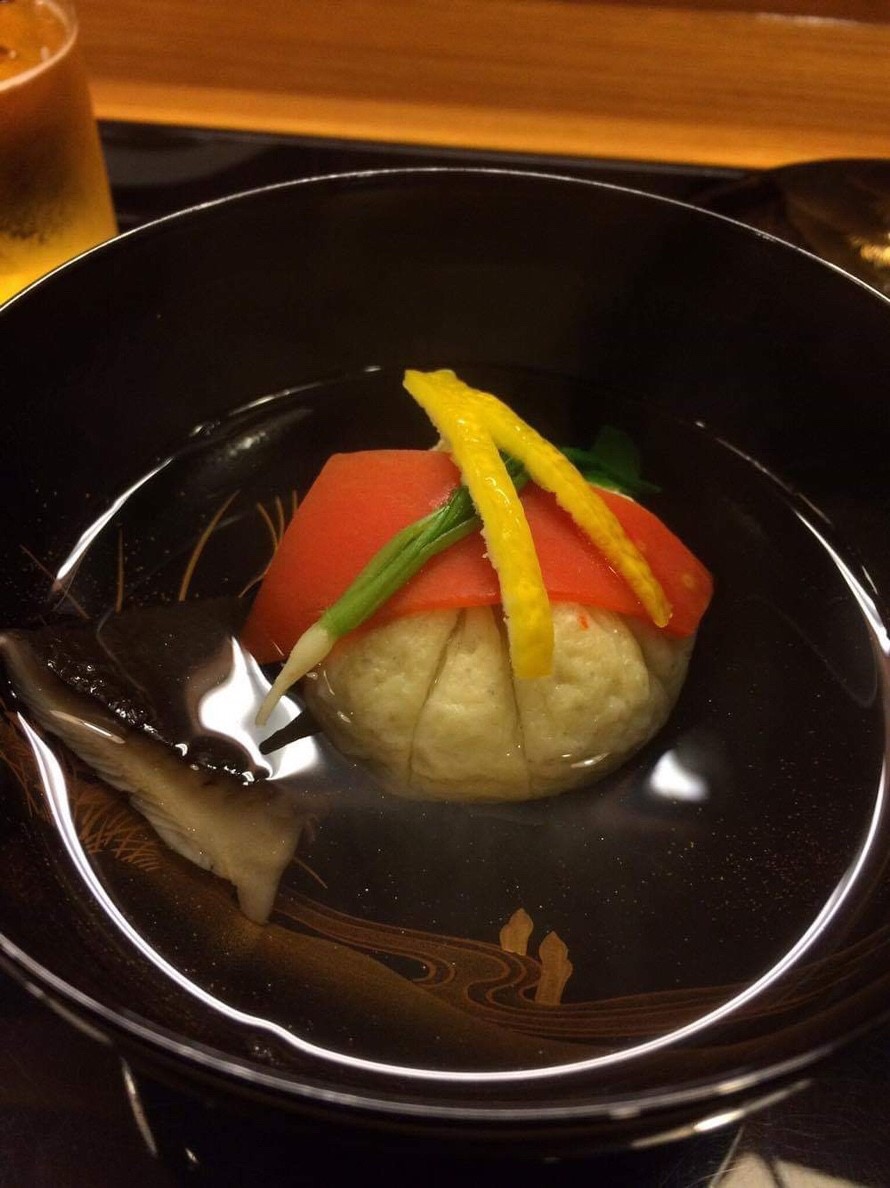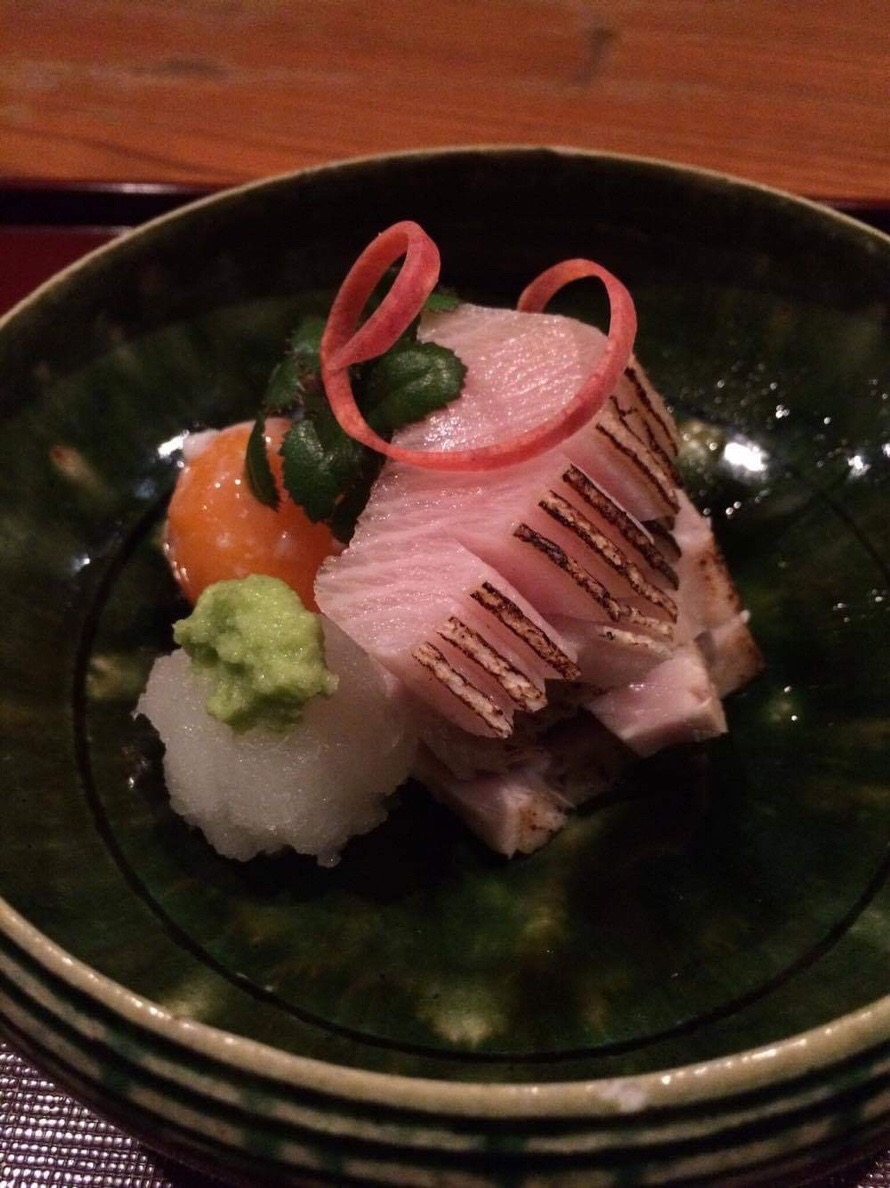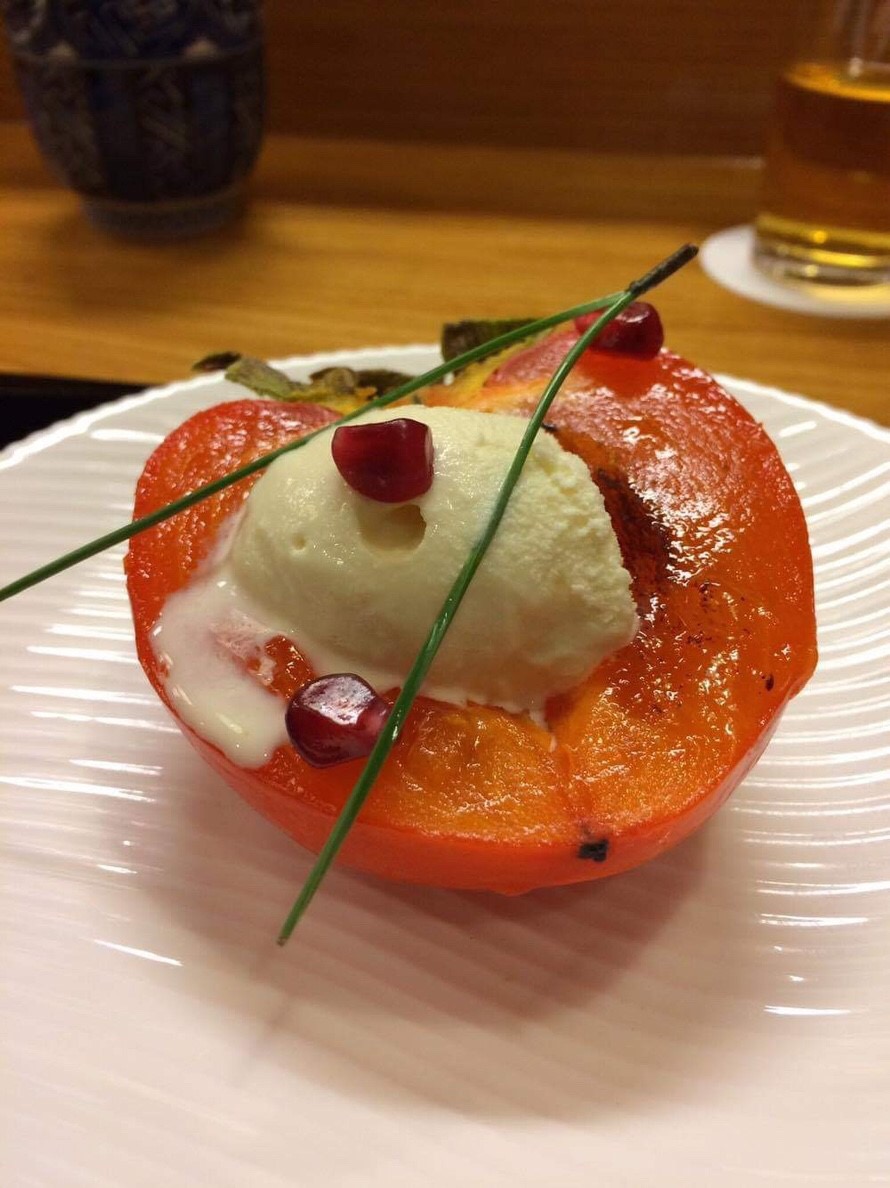 Nihon Ryori Zeniya ("Japanese Cuisine Zeniya") is one of the oldest ryotei in Kanazawa. If you can, taste their seasonal kanburi, winter yellowtail. The fish is a specialty of the Hokuriku region and is never not delicious. But Zeniya takes kanburi to a whole new level.
Zeniya is well-known for their pairing of food with antique regional ceramics. Their presentation nears perfection. A delight to the eyes, the nose, the tongue and the touch against the sounds of the kitchen at work… With all five senses stimulated, it's no surprise that the restaurant earned two Michelin Stars in 2017.
Reservations must be made through their website. Budget for 20,000 yen per person.
日本料理 銭屋 (Nihon Ryori Zeniya)
12:00 – 2:00 p.m. (lunch)
5:30 – 10:00 p.m. (dinner)
closed Sunday
2-29-7 Katamachi, Kanazawa
076-233-3331
550 meters from Kaname Inn Tatemachi (6 min. on foot)
---
Ryori Komatsu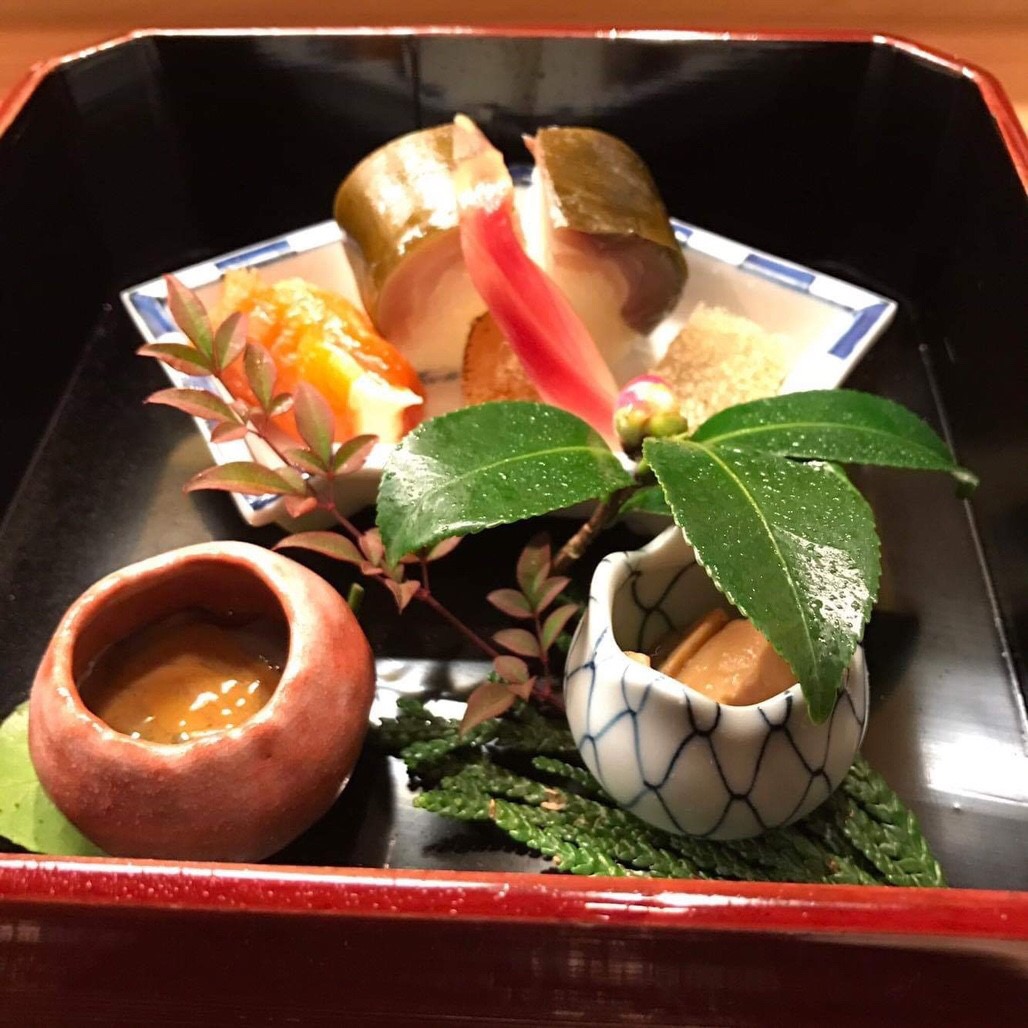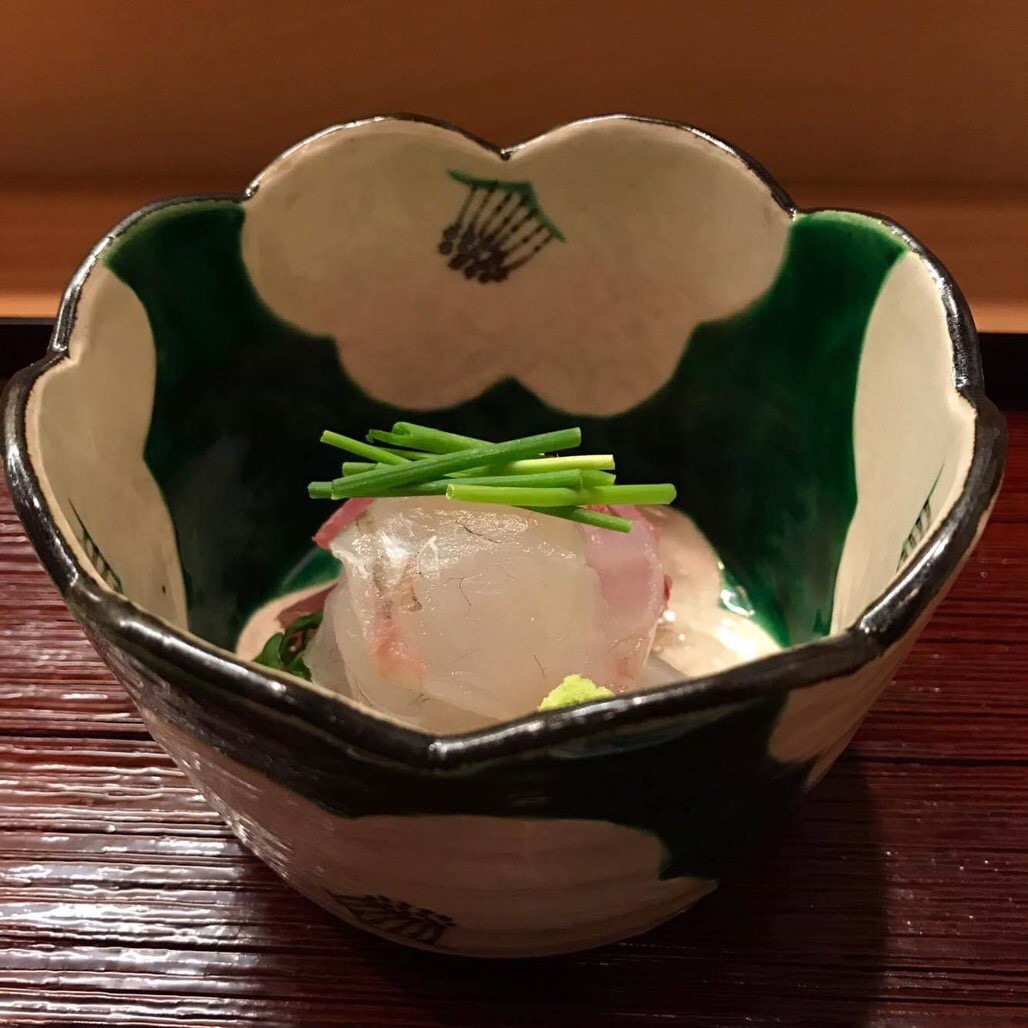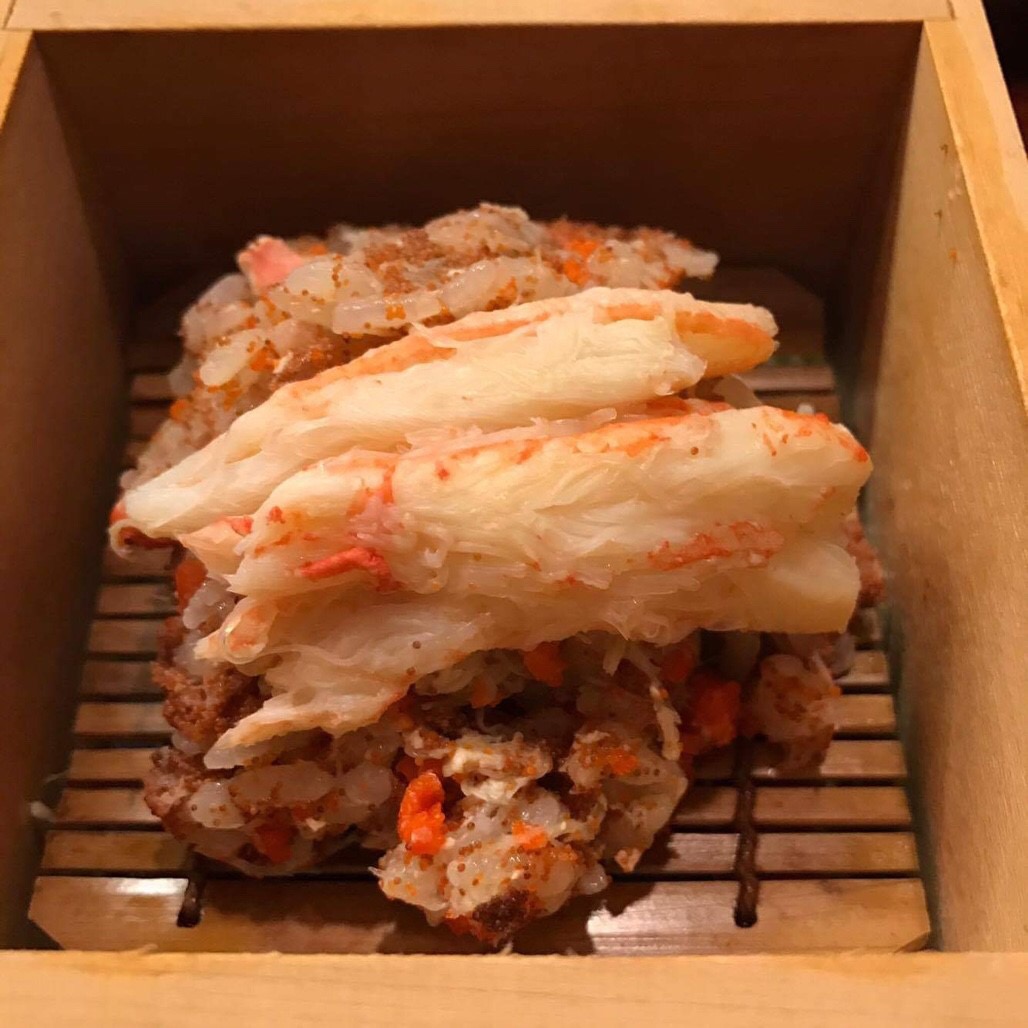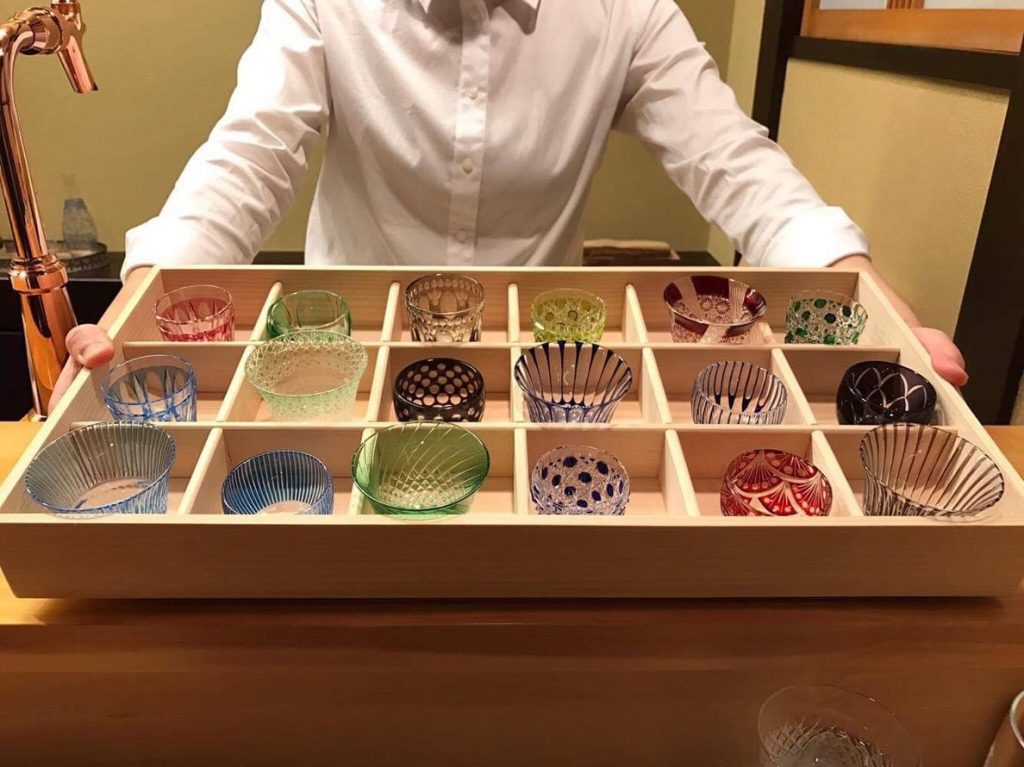 (Not to be confused with Komatsu Yasuke, another wonderful restaurant of a different type.)
The chef of Ryori Komatsu trained at Zeniya, and everything he makes is art. Even a simple starter like shinjo, fish cake in dashi soup, becomes exquisite in his hands.
A taste for nihon-shu rewards here. I love his selection of handcrafted glass sake cups, an equally beautiful accompaniment to his dishes.
Select a course for your budget (expect to spend at least 10,000 yen and around 20,000 for the finest course) and save a little extra for drinks.
料理 小松
6:00 – 8:30 p.m. (last order)
closed Sunday and the 3rd Monday of the month
11-29 Saiwaicho, Kanazawa-shi
076-224- 0118
700 meters from Kaname Inn Tatemachi (8 min. on foot)
---
Kataori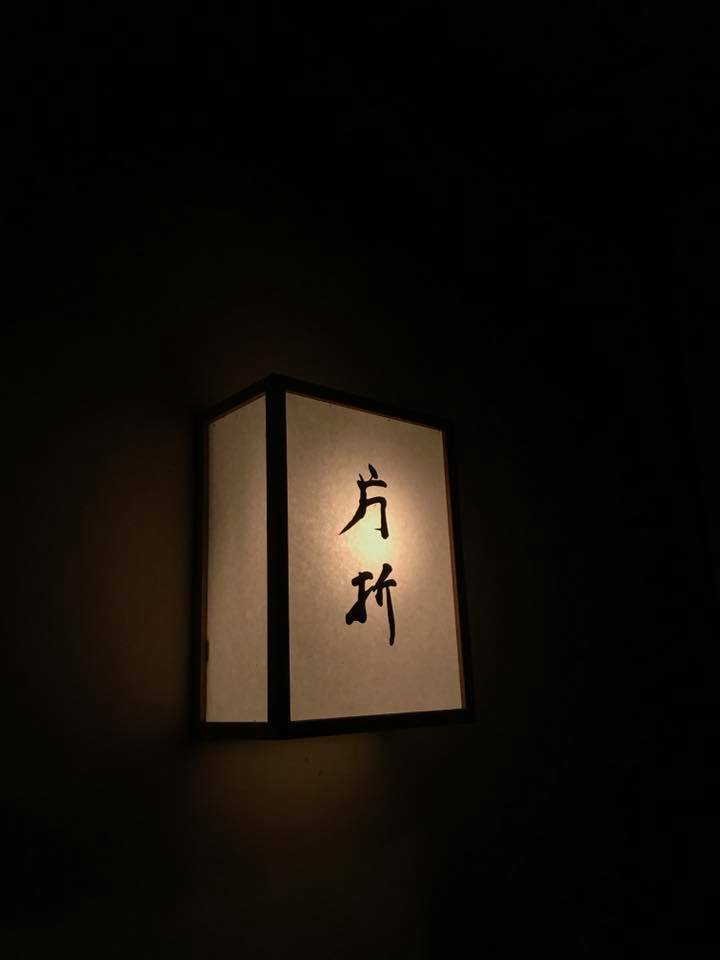 As with Mekumi, photos are not allowed inside…
After having worked at Tsuruko for 11 years and at Gyokusen-tei for another 4, the chef of Kataori opened up his own shop in May of 2018. The cuisine's focus is in extracting and enhancing the natural flavor of the ingredients. Even those of simple dashi soup are finely selected: water from Nakajima in the Noto Peninsula and bonito flakes from slapjack tuna in Makurazaki, Kagoshima. He let me smell the bonito before he cooked with it, and I was surprised at the richness of the aroma.
His plateware is equally carefully selected, chosen piece by piece over years. His glassware is from the antique shop, Vermeer, along Shin-Tatemachi Street. The lady of the house shares his love of each piece and shared the stories behind each one.
片折
12:00 – 2:30 p.m. (lunch, Sunday & Wednesday only)
5:00 – 7:30 p.m., 8:00 – 9:30 p.m.
irregular holidays
30 min on foot from Kaname Inn
3-36 Namikimachi, Kanazawa
076-255-1446
2 km from Kaname Inn Tatemachi (30 min on foot or 8 by taxi)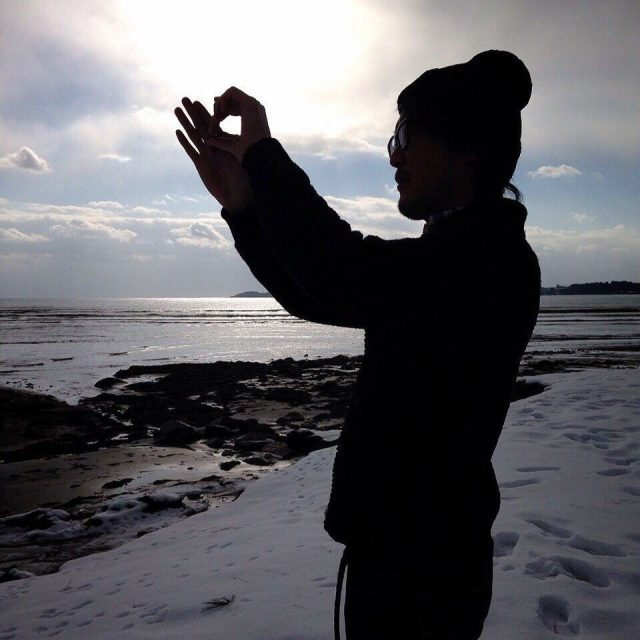 Hiroshi
A foodie who has explored all things edible in Kanazawa, from high-end sushi and ryokan multi-course dinners to casual meals and snack bars. His recommendations have been shared by friends and now even magazines ask for his opinions! Unofficially the best taster in the city. ;) Ask him anything!