The Fukui Prefectural Dinosaur Museum
06.07.2018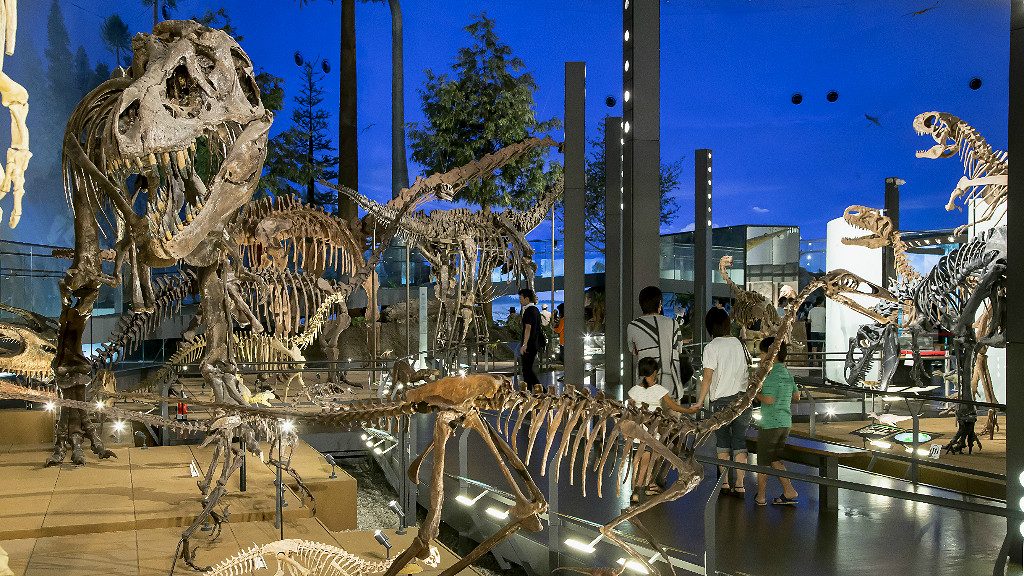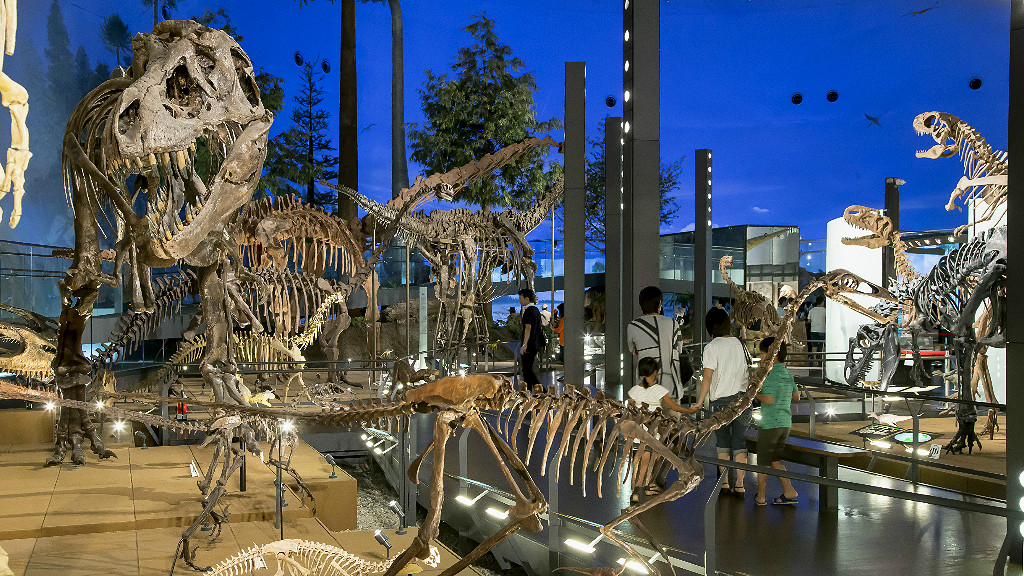 One of the top thee museums of its kind in the world, and the largest in Japan, the Fukui Prefectural Dinosaur Museum is dedicated to excavation, research, and most of all, education. With plenty of available English, an outdoor park, and excavation activities, we readily recommend it as an exciting day trip to families visiting Kanazawa. Its location also makes it a good dual trip for a visit to the nearby Eijei-ji Temple, one of the founding temples of Zen Buddhism in Japan.
The Museum Experience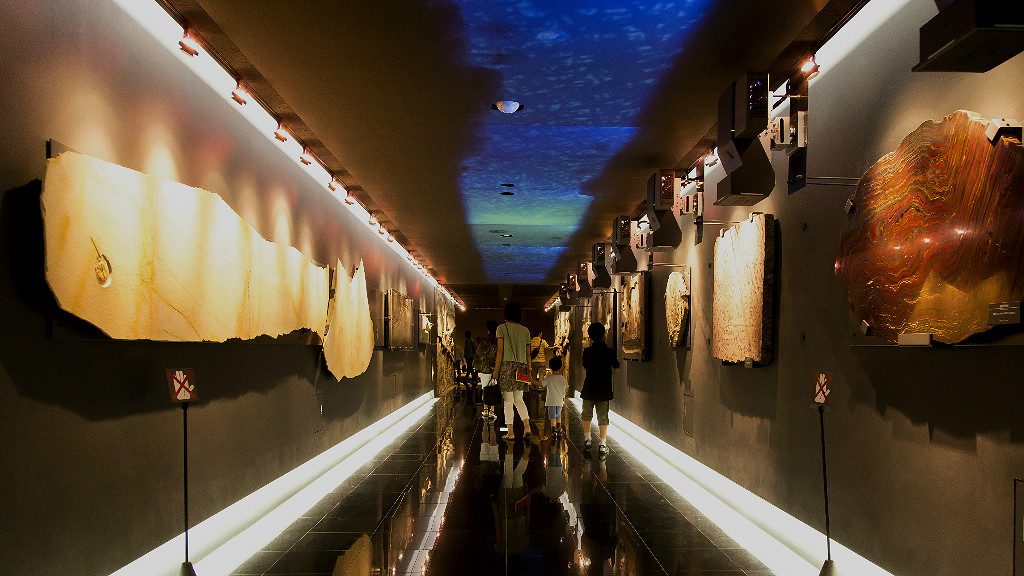 The museum includes an excellent English audio guide, which I highly recommend. Upon entering the museum proper, an escalator guides visitors down to the bottom level. The experience becomes one of ascension through geology, chronology, and knowledge. Specialized areas are marked with titles like "Dino Street," "History of Life" and "Dino Lab" and include both hands-on and observational exhibits.
Thirty-five complete skeletons are exhibited, alongside a number of replicas. The museum features the Fukuiraptor and Fukuisaurus prominently, two of several species discovered in the nearby excavation site. Life-sized animatronics greet visitors to the "Dinosaur World" floor where recreations of prehistoric jungles line the walls.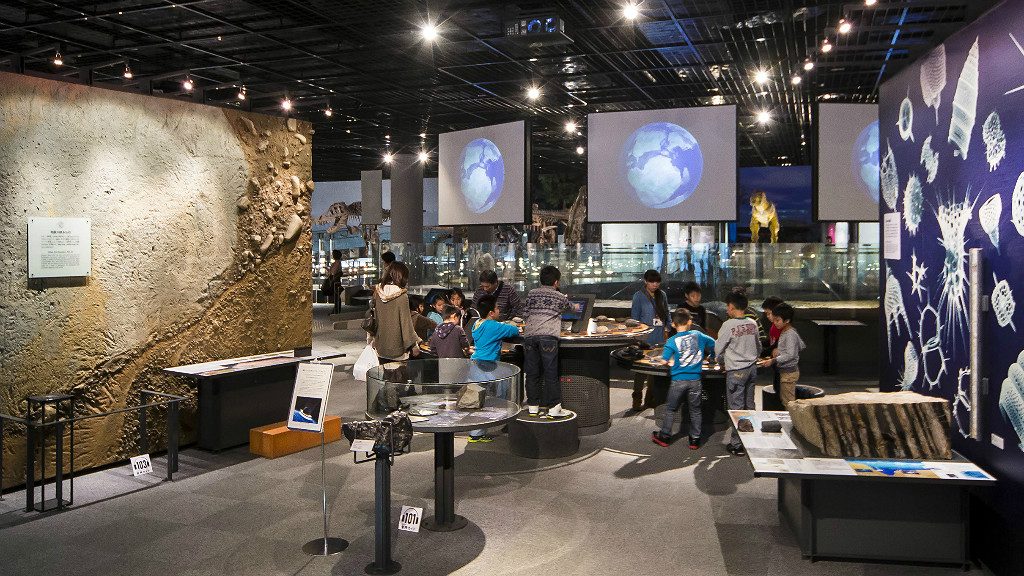 The Fukui Prefectural Dinosaur Museum also includes an extensive "Earth Sciences" exhibition, covering plate tectonics and the formation of rocks, minerals and precious gems. Further along, the "History of Life" section details 4.6 billion years of evolution, including how dinosaurs evolved into modern-day birds. (A favorite fossil of mine is the ancestor to the turtle, whose car-sized skeleton is suspended from the ceiling, forever swimming in the air.)
Ascending again, the lighting changes from the dark feel of a planetarium to the bright lights of a university. Here, the "Dino Lab" provides a hands-on experience for those curious to touch real fossils. Visitors can freely peek into the "Fossil Preparation Lab" to watch technicians and laboratory workers treat and clean recently excavated fossils in real time. A rest area is available in the "Dino Gallery," an art gallery dedicated to exactly what you would expect. Nearby, computer terminals are available for further education.
Museum Peripherals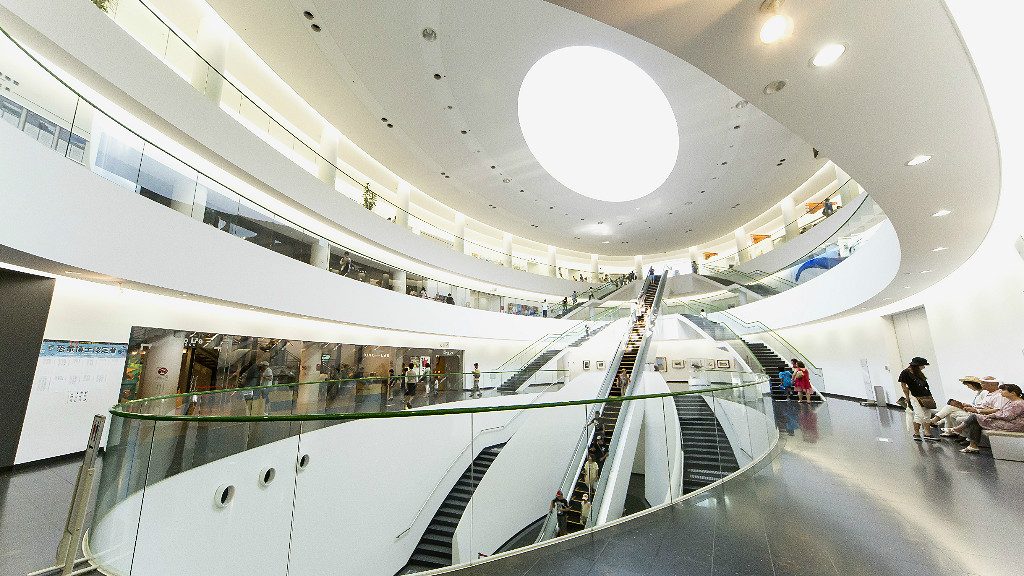 The museum's upper floors include a colorful gift shop and cafe-style restaurant, DINO. The library, with a selection of colorful books is free for all visitors. The museum itself is surrounded by several outdoor park areas to the northwest and east, perfect for letting youngsters release some energy.
A special exhibition may also be available for an additional cost. The special entry fee and availability of English for these vary.
Excavation Activities at the Dinosaur Quarry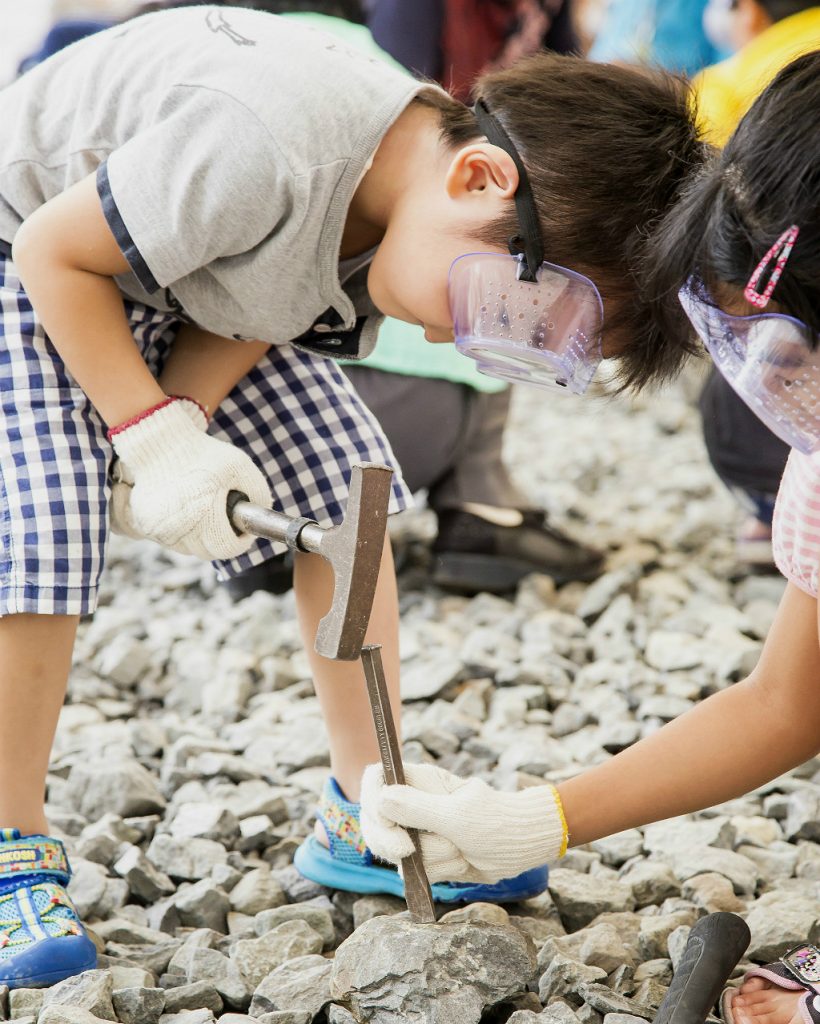 From the end of April to the beginning of November, visitors can participate in fossil excavation at the nearby "Dinosaur Quarry," where more dinosaurs have been found than anywhere else in Japan! Many of the excavators and staff speak English as well.
Excavation activities are separate from the museum and require online reservations at least two days in advance. Visitors meet outside the museum, where a bus will ferry them 20 minutes to the field station. Gloves are required, but extra are sold at the field station for those who need.
---
Museum Information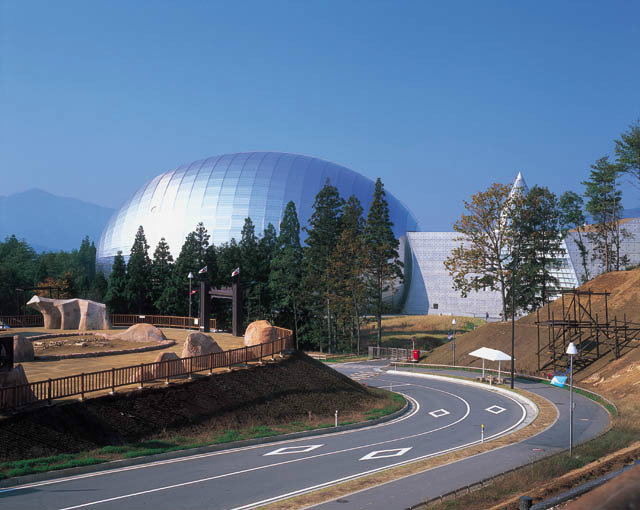 Fukui Prefectural Dinosaur Museum
51-11 Terao, Muraoka-cho, Katsuyama, Fukui Prefecture
phone: (0779) 88-0001
English homepage
9:00 a.m. – 5:00 p.m. (last entry: 4:30 p.m.)
holiday: 2nd & 4th Wednesday each month
Bonus closures on national and New Year holidays; see official calendar, Japanese only.
Open daily for summer vacation in August.
Museum Fee
adults: 720 yen (not including special exhibition)
high school & university students: 410 yen
younger students: 260 yen
6 and under: free
English audio guide: 540 yen
Excavation Activities
adults: 1200 yen
high school & university students: 800 yen
younger students: 600 yen
6 and under: free
Getting There
By Train
From Kanazawa Station to Fukui Station:
fast: 45 minutes on the limited express: 2820 (low season) to 3220 yen (peak season)
cheap: 90 minutes on the JR Hokuriku Line: 1320 yen
At Fukui Station, switch to the local Echizen Line bound for Katsuyama. Let the ticket master know you're headed to the dinosaur museum for a discounted combination ticket around 2000 yen that covers the round trip on the Echizen Line, the local bus to the museum, and the museum entrance fee.
The trip to Katsuyama Station is another 55 minutes (770 yen one way without combo ticket).
The bus from Katsuyama Station to the museum is about 15 minutes (300 yen one way, without combo ticket).
By Car
Exit the Hokuriku Expressway at Maruoka IC or Fukui North IC. The Fukui Dinosaur Museum is easy to identify, as it appears as a giant, silver egg, nestled in the prefecture's green fields.
Images courtesy of the City of Fukui.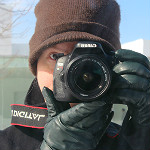 Ryann
Half a decade ago Ryann fell off a bus and then fell in love with this traditional-crafts and ice-cream-consuming capital of Japan. Editor and amateur photographer with a penchant for nature and history. Not actually fifty songbirds in a trench coat.