Under that Ishikawa Sky
28.08.2020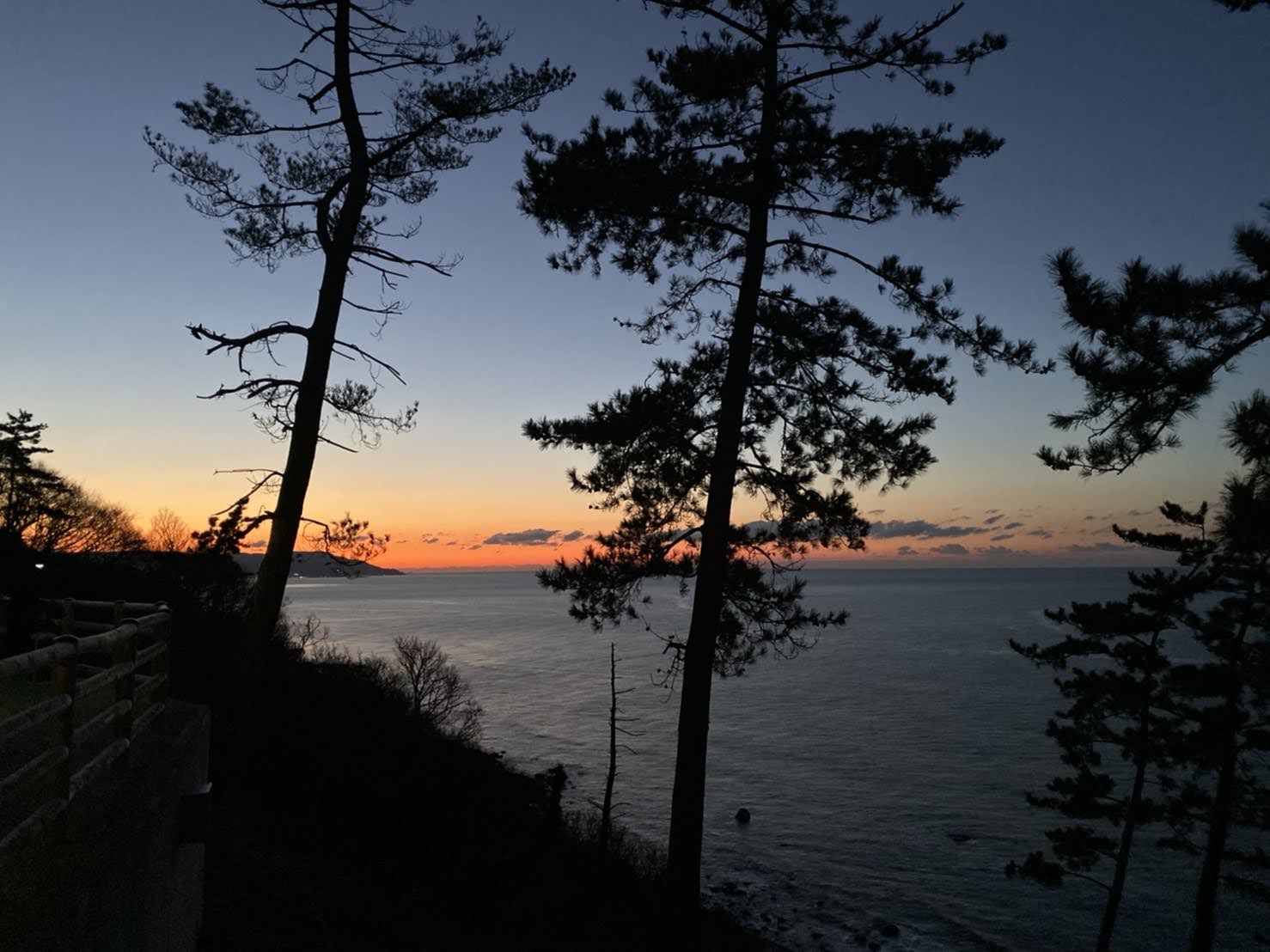 Doesn't it look like a Hiroshige woodblock?
Last summer, after seven years of living in Nagoya and Tokyo, I moved back to my hometown of Kanazawa to relax and be closer to nature. To my surprise, Kanazawa has developed dramatically! There have been more non-Japanese visitors to the city, more available cultural activities, and more trendy cafés than I have ever seen. When I was in high school, we only had a Mister Donut!
In the year since I've returned, I've rediscovered the beauty of this city in Noh theatre, regional craftworks, and the local cuisine. There's so much I hadn't noticed merely growing up here.
By far, the best thing has been the sky. And as if the heavens above Kanazawa weren't stunning enough on their own, they are even more so when framed by the Japanese Alps around Mount Haku or overlooking the East Sea / Sea of Japan. It's simply inspiring.
Uchinada Beach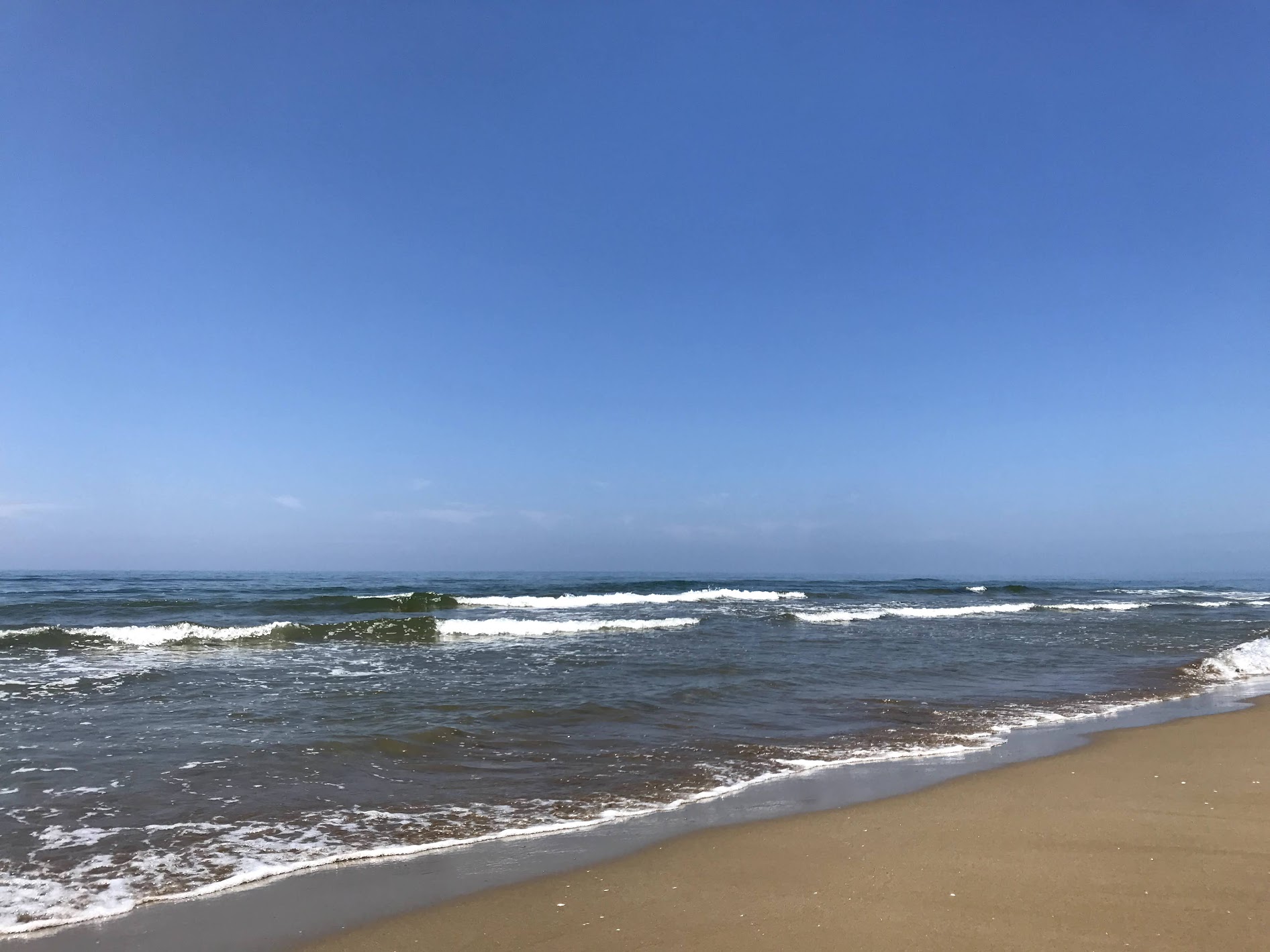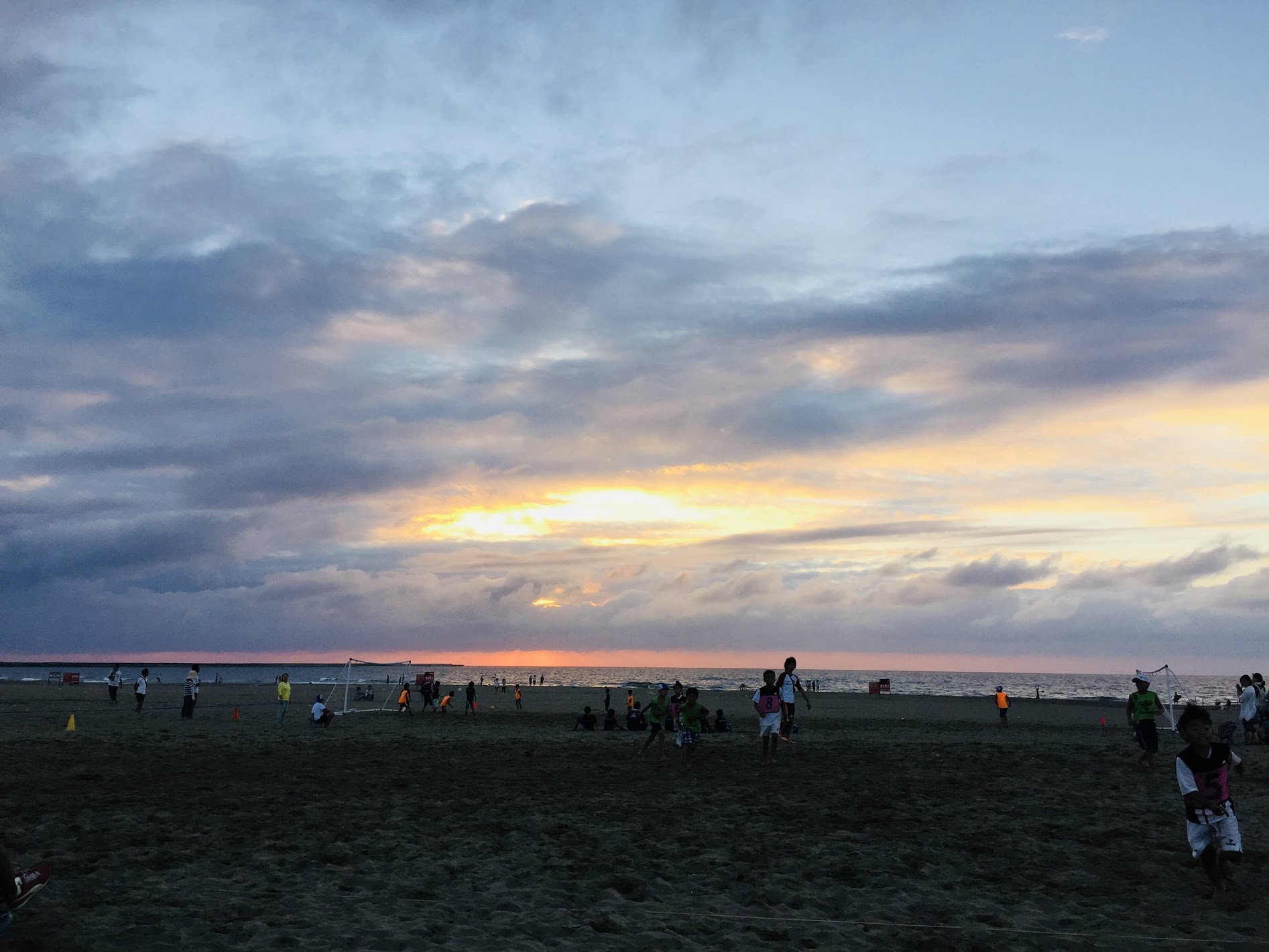 Uchinada is the biggest beach area in Ishikawa, only twenty minutes away by car or train from Kanazawa Station. Every season the sunset changes, and in summer, many tourists and local people enjoy swimming, marine sports, and even a kite festival. I've never seen such a view in a metropolitan area.
Shirayama Hime-Jinja Shrine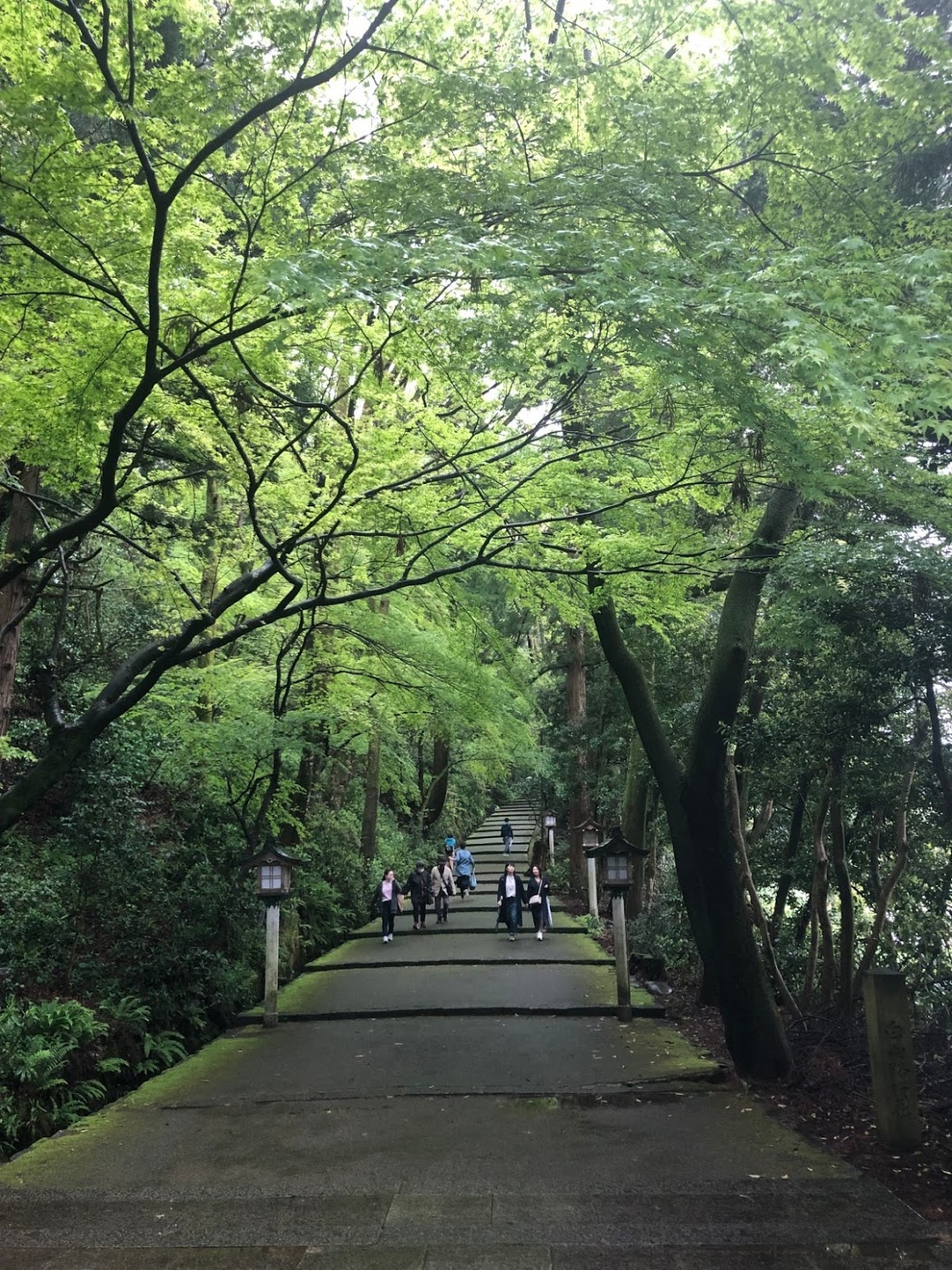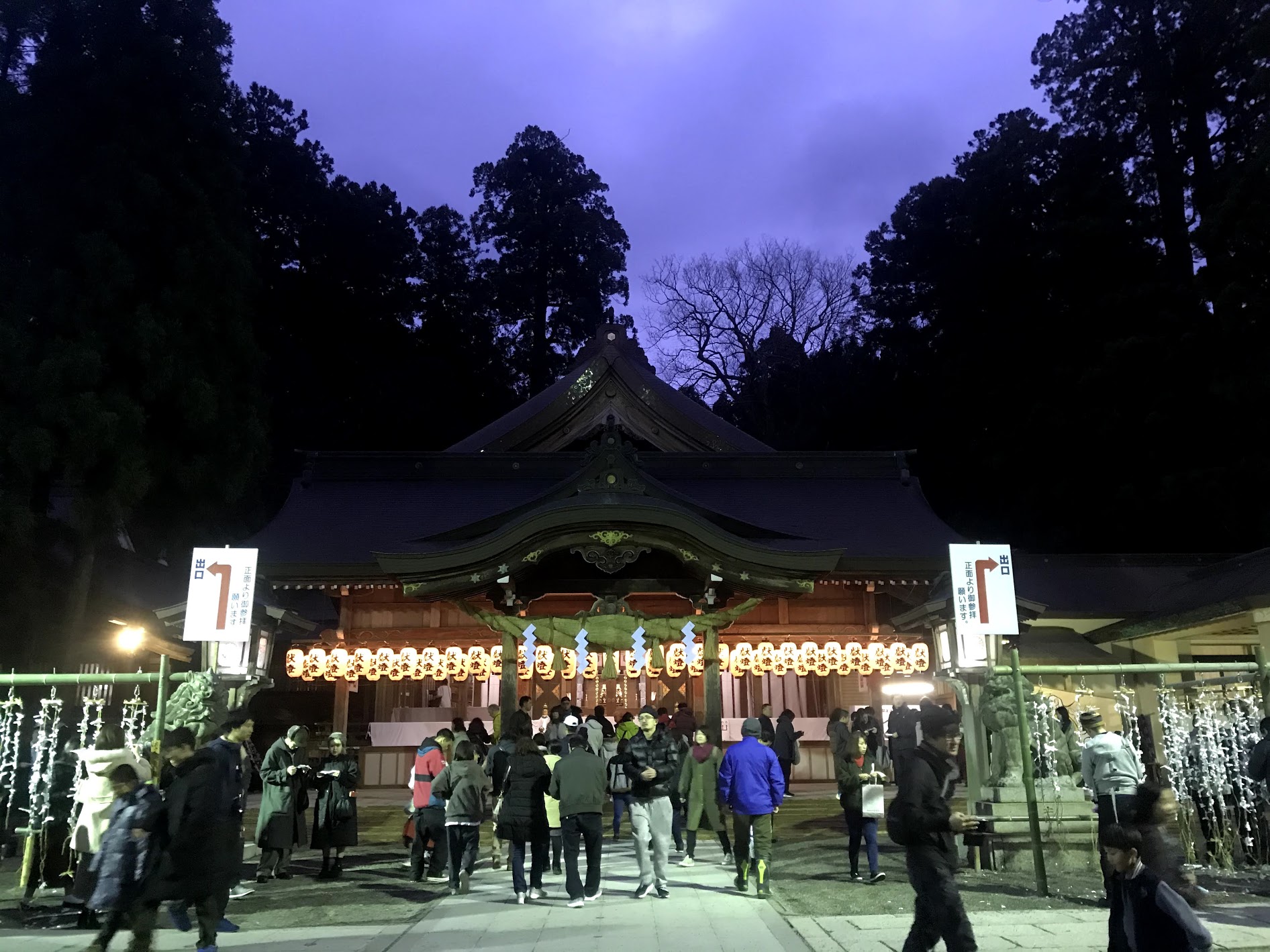 Shirayama Hime-Jinja Shrine is located in the city of Hakusan in the southern part of Ishikawa Prefecture, about a half-hour drive from Kanazawa. It's the head shrine of the Hakusan shrines throughout Japan honoring the sacred Mount Haku, with three gods enshrined inside, including a goddess of matchmaking. Local people refer to this sacred shrine as "Shirayama-san," much in the same way they call Mount Haku "Haku-san."
That second photo was from a late afternoon in winter. The purple sky had such a mysterious and breathtaking feel.
Hakusan Wataga-taki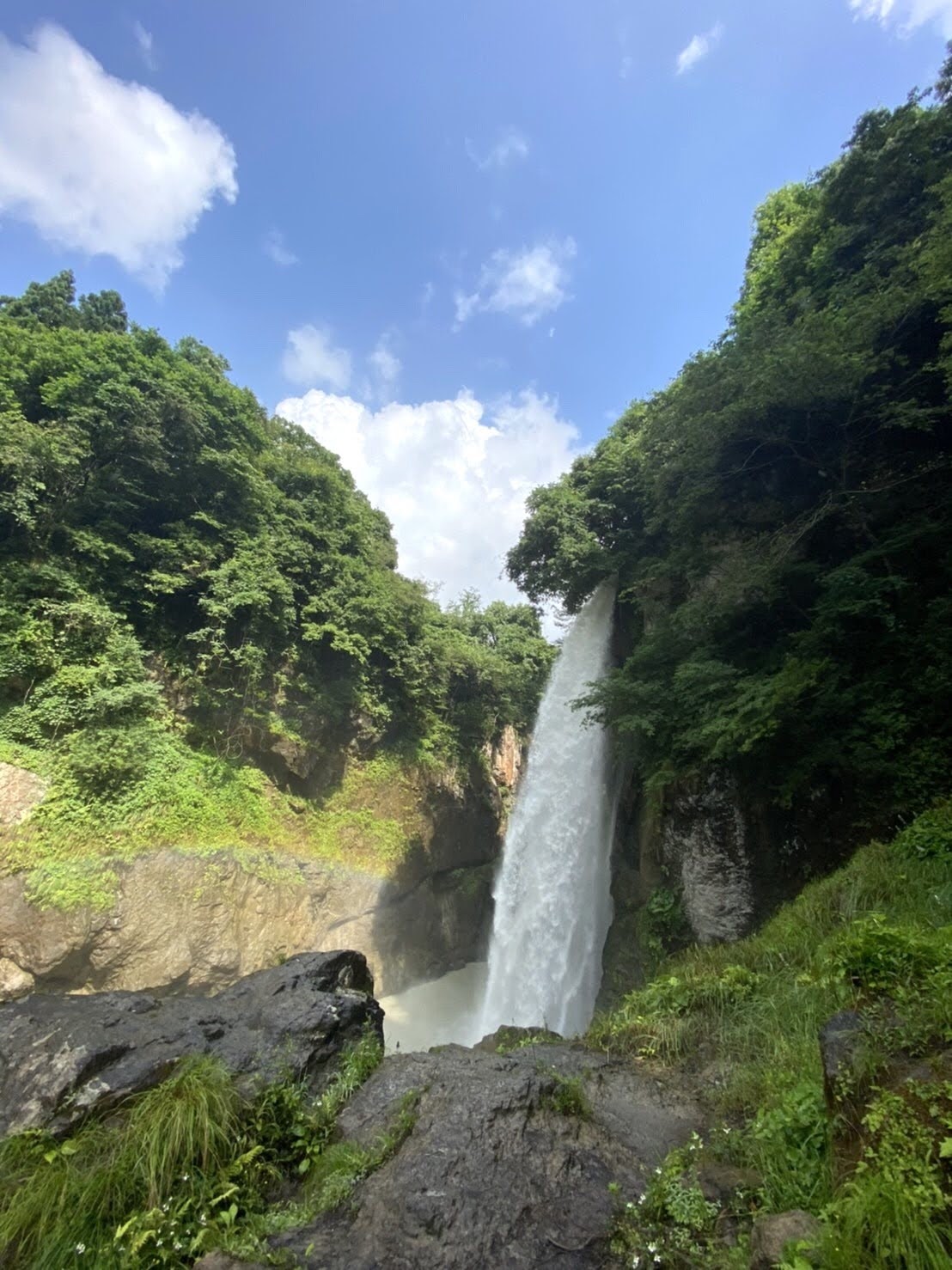 Head further south of Shirayama Shrine and you'll be in the countryside in the thick of nature with a view of the Tedori River, the longest in Ishikawa, and the Tedori Gorge. One of the gorge's most famous spots is Wataga-taki, a must-see waterfall. A footpath is available for those who want an up-close view, but take care as the steps can be steep and slippery.
Shirayone Senmaida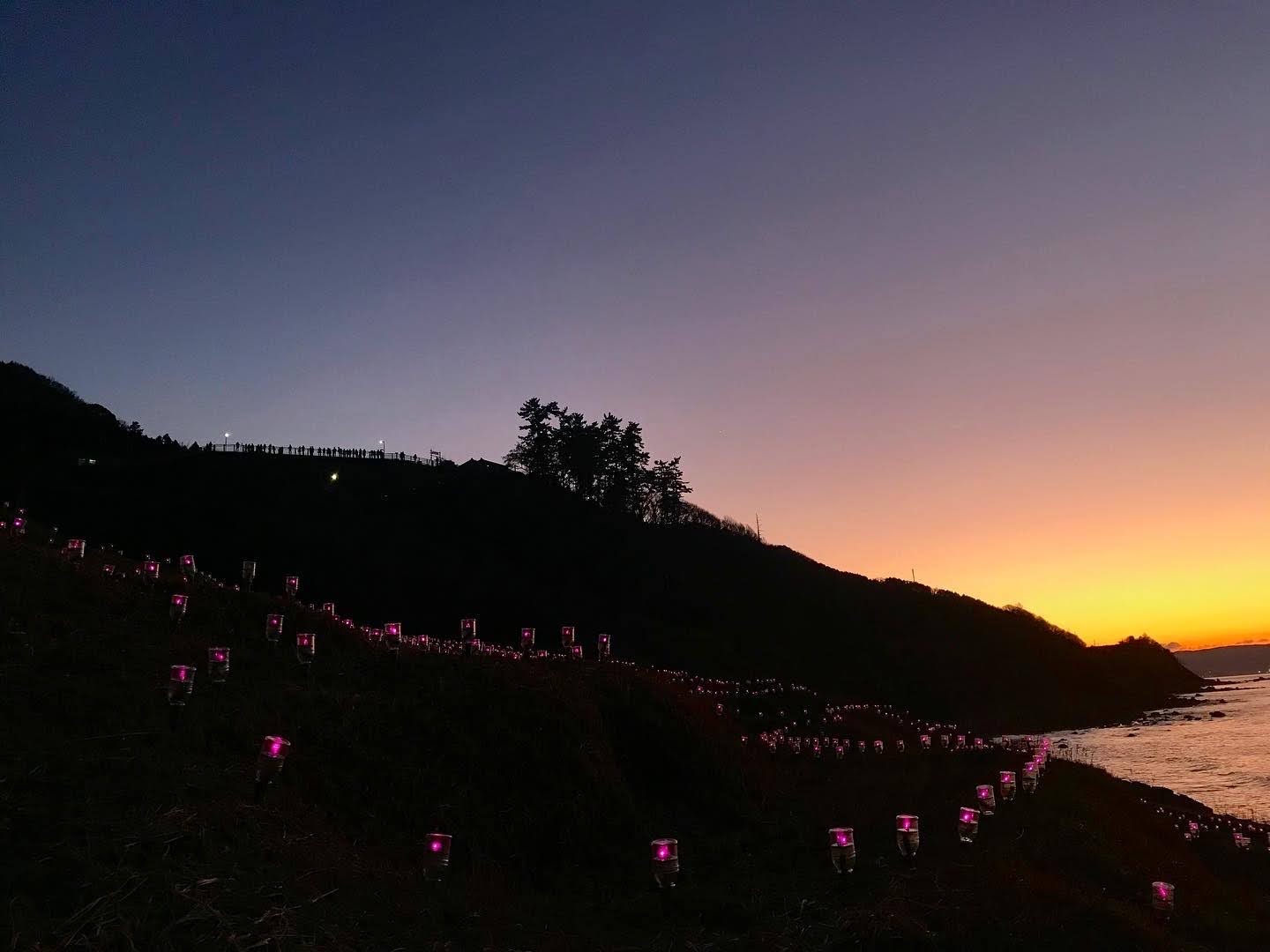 Head north up into the Noto Peninsula to see the picturesque rice terrace—designated a Globally Important Agricultural Heritage System—facing the sea in Wajima City. The outlines of each rice paddy are illuminated with solar-powered lights in autumn and winter. There's nothing like watching the sunset over the sea followed by the glow of Senmaida's illumination!
Kaname Inn Tatemachi's 9th Floor Balcony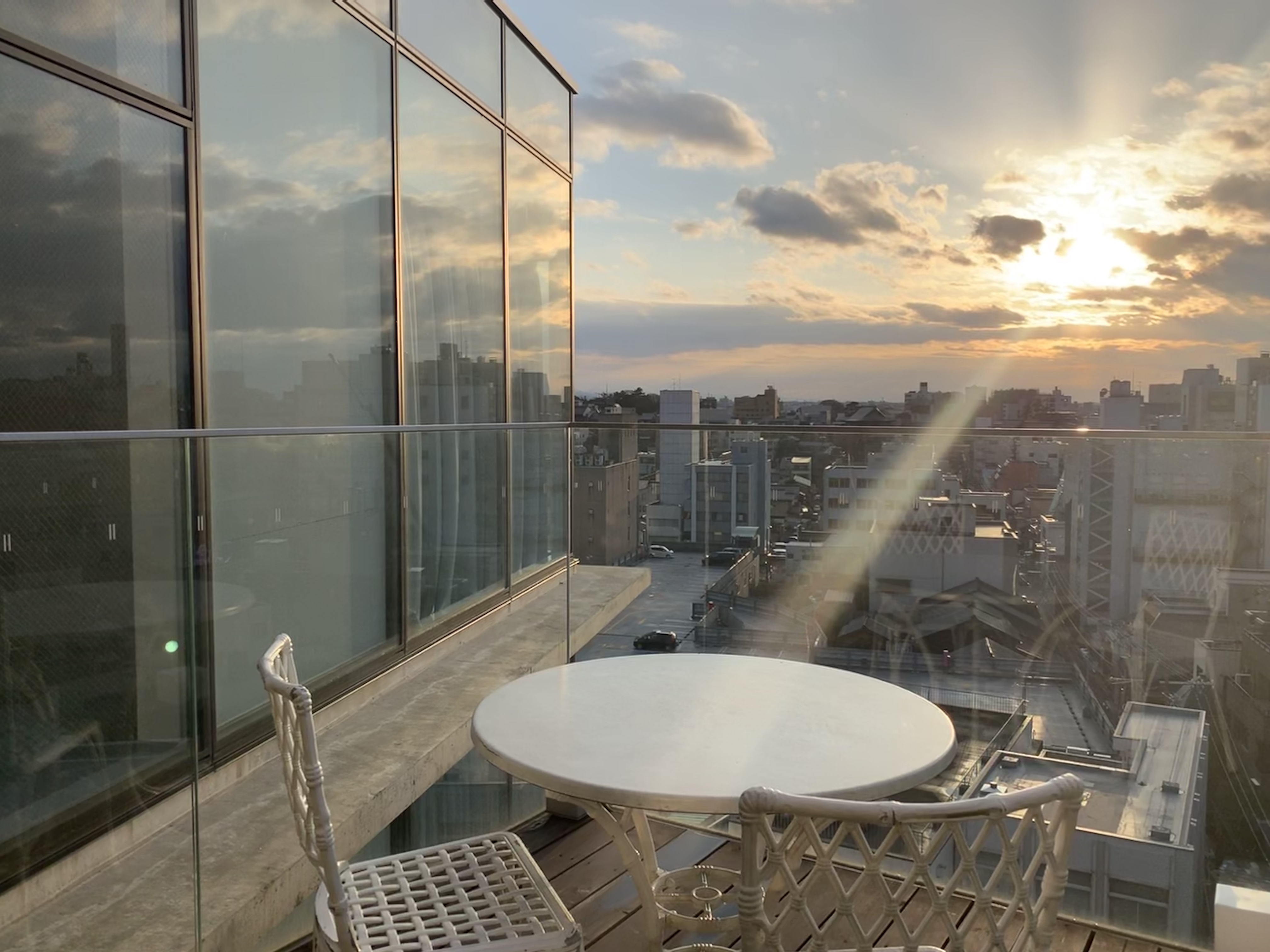 I feel I have to toot my own horn! Our communal balcony on the hotel's top floor catches a lovely breeze and gives a nice view of the sun setting over downtown Kanazawa. Some of our guests have enjoyed reading a book here in the morning, and others relax in the evening with a beer in hand.
---
I never thought to spend time just gazing at the sky, but back in Kanazawa, I find I can't stop.
On your next chance to visit Ishikawa, why not add "skygazing" to your bucket list? It's "take in nature" and "enjoy the view" wrapped up in one!
Of course, these are my favorites and only a few views of the area's scenery. Are you looking for a particular kind of nature spot? Ask me, and I'm happy to point you in the right direction!
---
Notice concerning COVID-19: Information and services for the above sites may be temporarily suspended due to the coronavirus pandemic. Please check again close to the dates of your visit. Guests of Kaname Inn Tatemachi may also use our concierge service to make inquiries as necessary. Thank you for your understanding, and we eagerly look forward to your stay.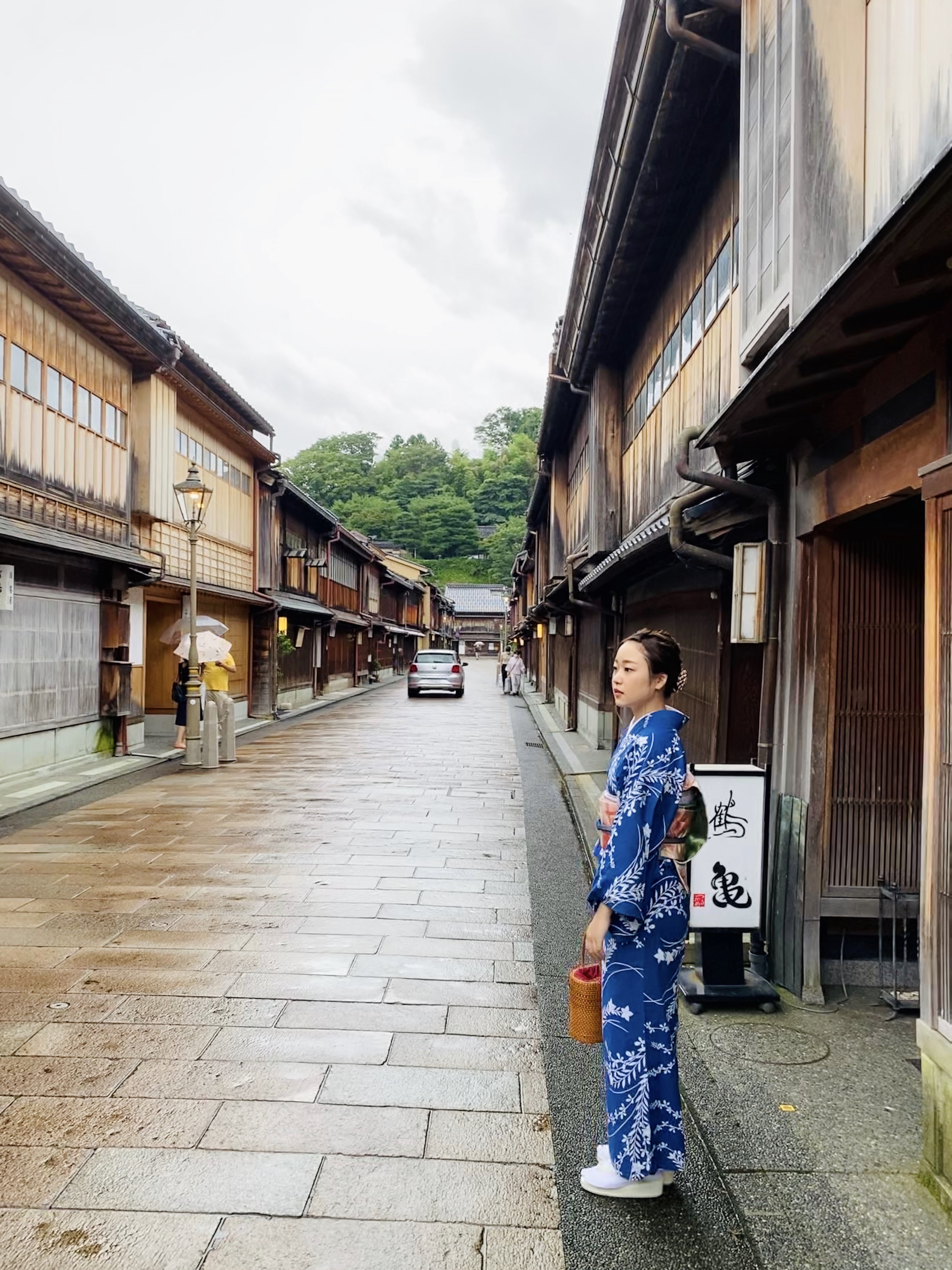 Karen
Let's discover the beauty of Kanazawa together! I'm a native of Kanazawa, where many traditions are still alive and where nature thrives between the mountains and the sea. It's my favorite part of Kanazawa! I also love playing music and currently hope to make a bamboo yokobue flute of my very own!