Kanazawa in Focus: Museum Round Up
13.08.2018
Aaron Mannino is a multimedia artist based in the Greater Philadelphia area, which has shared a rich history with Japan since 1876. Mannino's artistic discipline is site-specific and involves film/video, photography, installation and drawing. They also dabble with the written word as an analytical film reviewer. While visiting Kanazawa, Mannino produced a series of articles cataloguing some of their favorite places, spaces and experiences in the City of Gold.
---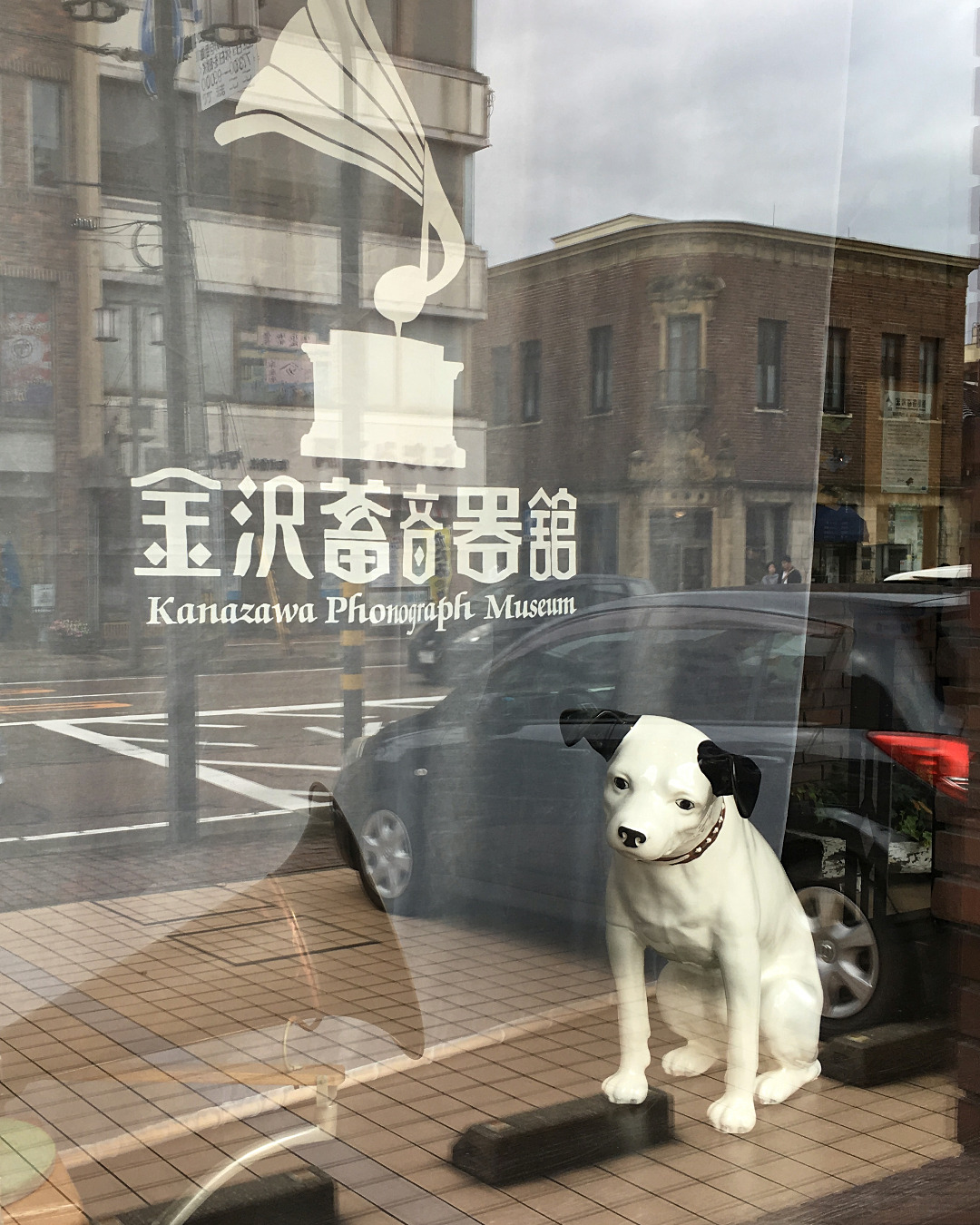 If Kanazawa has anything, it has museums. Peppered throughout the city are an array of strikingly specific venues that celebrate above all else, creative processes. This created an inspirational constellation for my artistic intentions in Japan, and also a framework for my daily excursions. Whether we're talking about the Yasue Gold Leaf Museum, the Museum of Japanese Wooden Sweets Molds (Kashi Bunka Kaikan), or the Noh Museum, these institutions of Kanazawa preserve and revere their respective crafts, objects, persons or themes to the maximum degree, allowing one to access culture through materiality.
Treat yourself to a one or three-day Cultural Facilities Passport which gets you admission to nearly all the major museums for a steep discount. (It literally pays for itself after two visits.) These were but four of my favorite discoveries:
Kanazawa Phonograph Museum
Kaga-yuzen Kimono Center
Karakuri Memorial Museum
Izumi Kyoka Museum
Sounds from an Era Past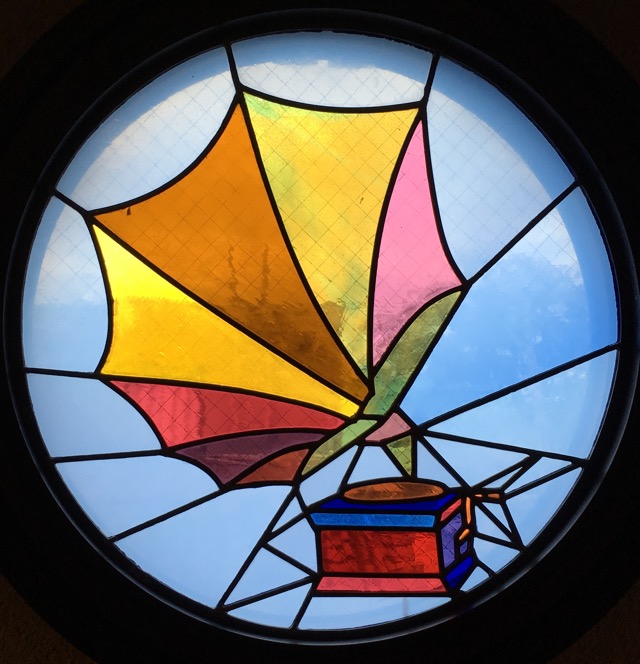 Of all the places to capture my attention, the Kanazawa Phonograph Museum surprised even me. Three floors of a handsome red brick building, proximal to the Higashi Chaya District, house a massive survey of 540 phonographs spanning the entire life of the invention.
It is a treasure trove of stained wood surfaces, glistening gold and chrome known as the Yamachiku Collection, amassed by Kanazawa native and record shop owner Hiroshi Yokaichiya over the course of fifty years. The Phonograph Museum also contains a substantial record collection (20,000 to be exact), grainy samples of which are played to transportive effect.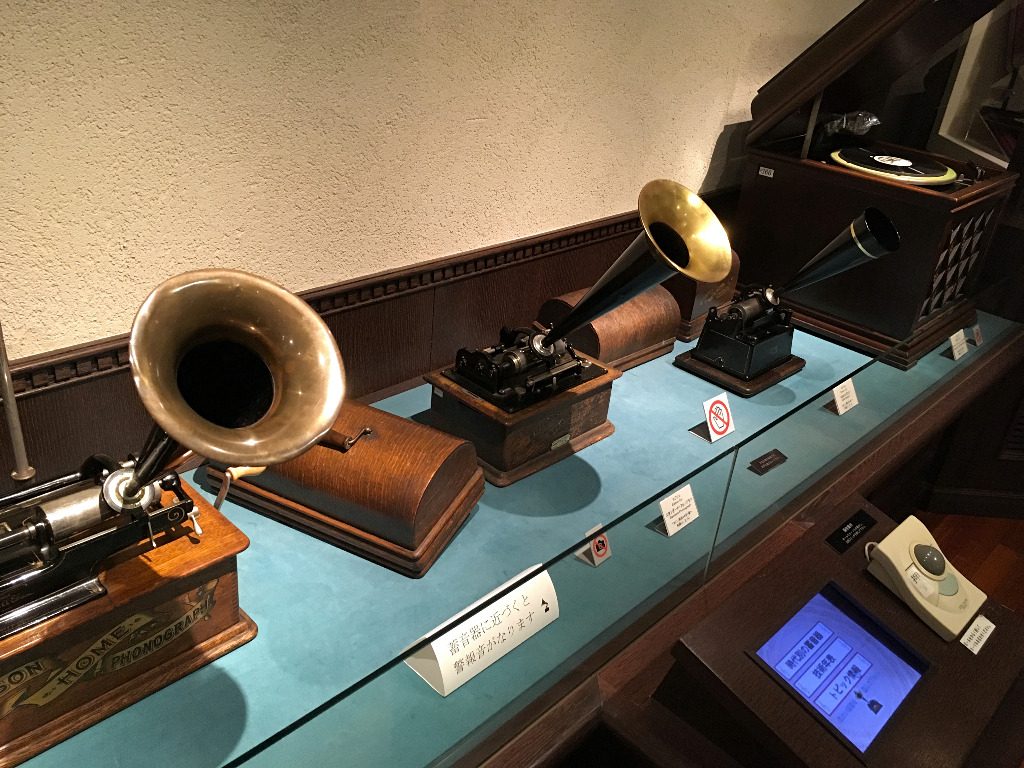 With intimacy, simplicity and directness, the Phonograph museum extols the virtues of this object, maximally celebrating its evolution and impact. As their brochure suggests, I did indeed "fall in love with sounds from an era past."
The Skill Behind Kimono Silk
As an artist who studied printmaking, I was thunderstruck by the Kaga Yuzen Kimono Center. Kaga-yuzen is a meticulous silk dying process which dates back to the 18th century, noted for its connection to Ishikawa Prefecture (called the Kaga Region in the Edo period). The stencil-based process has many stages, all conducted by a single artisan, who uses starches and applied heat to help isolate fields of color in a painterly fashion. Kaga-yuzen is characterized by seasonal floral imagery, soft gradations of color and incredibly fine detail.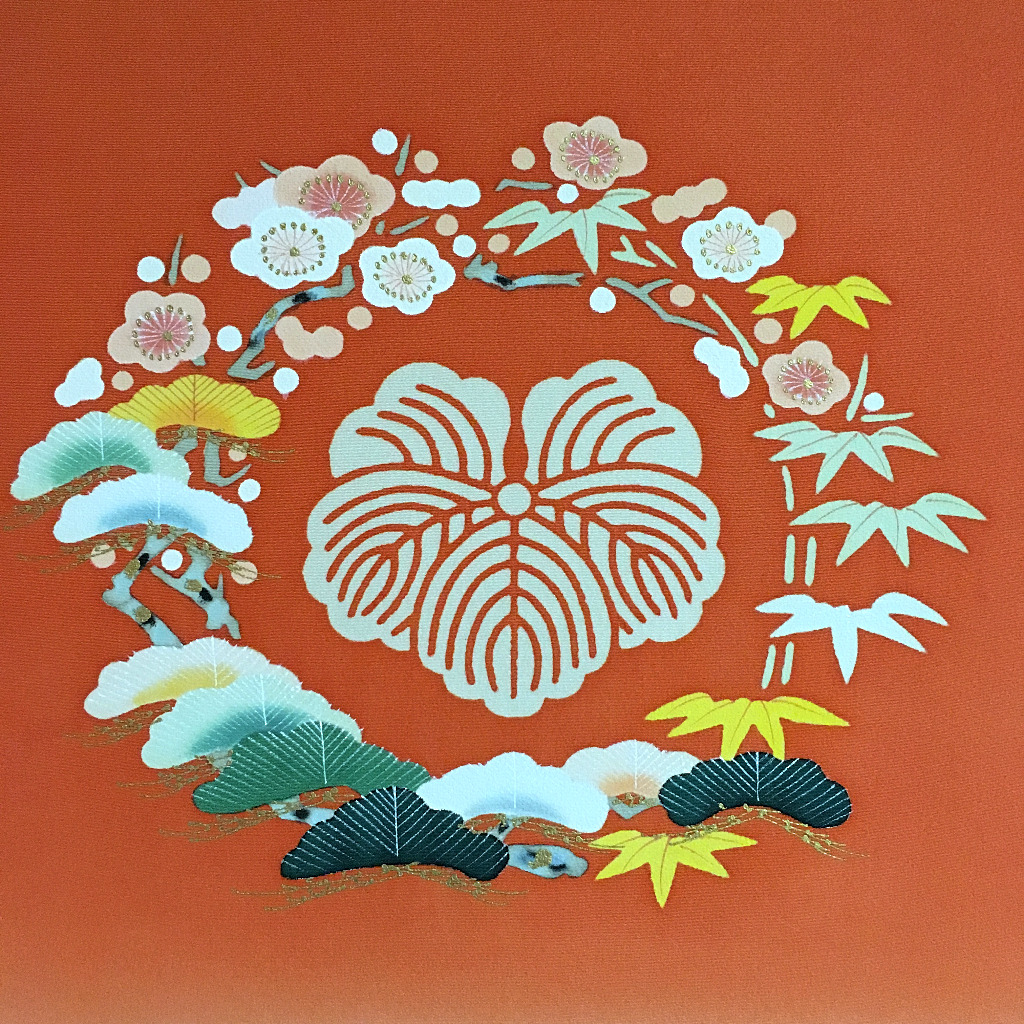 The patient manner of its execution remains relatively unchanged to this day. However, a resident artist demonstrated its varied application on modern dress shirts, guitars, amplifier grilles and other objects that would surely surprise the originator of Kaga-yuzen, Yuzen-sai Miyazaki. A looping at the center film presentation demonstrates all stages of the dye process with cinematic relish, helping to deepen one's appreciation and awe of each enchanting kimono in the gallery. For additional fees, one may even try on kimono for full effect.
Timeless Toys
Feeling rather intrepid one day, I decided to ride a bike (about twenty-five minutes) to the westernmost Port of Ohno in order to visit the Karakuri Memorial Museum, dedicated to the preservation of vintage wooden and metal toys made by Benkichi Ohno (1801 – 1870), a Kanazawa resident from 1831 until his death.
The museum's exterior is striking as it stands at the very edge of the port's outcropping. The intoxicating umami aroma of shoyu is carried on the breeze from the nearby Yamato Soy Sauce Brewery.
Housed within the Karakuri Memorial Museum are myriad wooden puzzles, dolls, puppets and early mechanical toys restored to perfection. As it is largely a "please touch" kind of museum, children will find it rather accessible. There is also an adjacent gallery of more modern toys that clearly derive from the karakuri influence, ready to be played with. More than a mere "kids museum," Karakuri Memorial's interactivity, historicity and sense of nostalgia make it great for adults as well.
Stories of the Surreal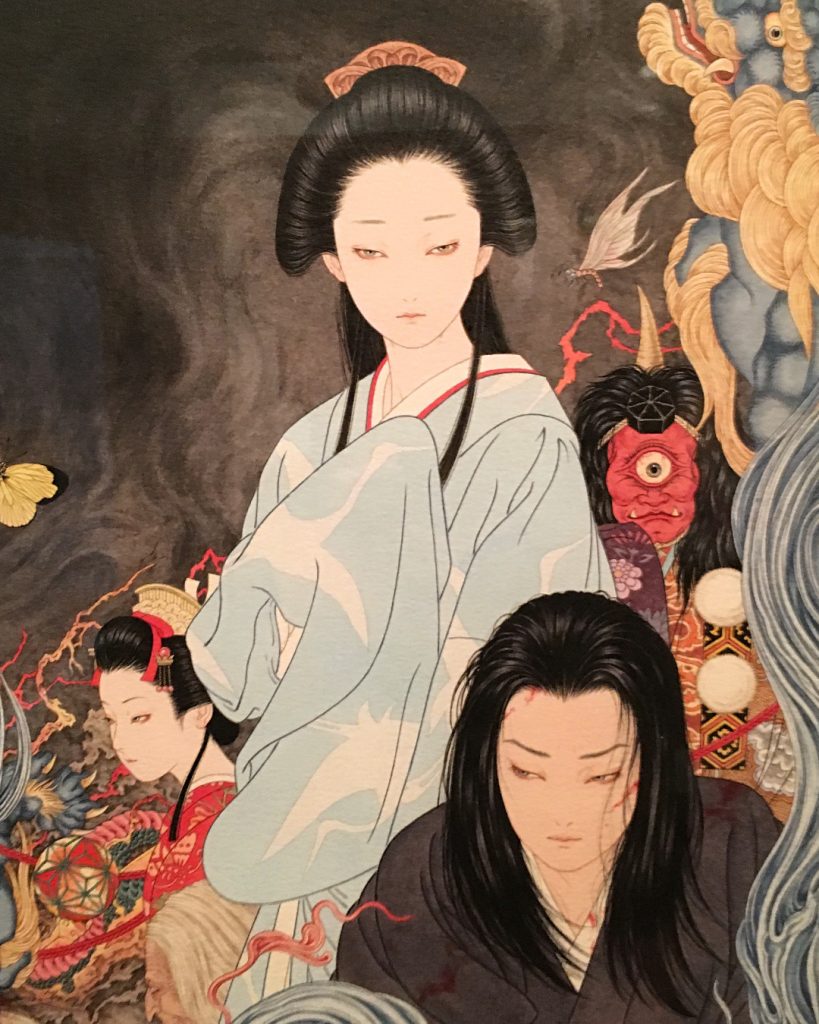 Another unassuming gem in Kanazawa's museum constellation is the Izumi Kyoka Kinenkan Museum. Izumi Kyoka (1873 – 1936) was a renown author and playwright, native to Kanazawa. His works are regarded for their rich prose and supernatural leanings, though I confess his name was brand new to me. Fortunately, some of his short gothic tales have been translated into English.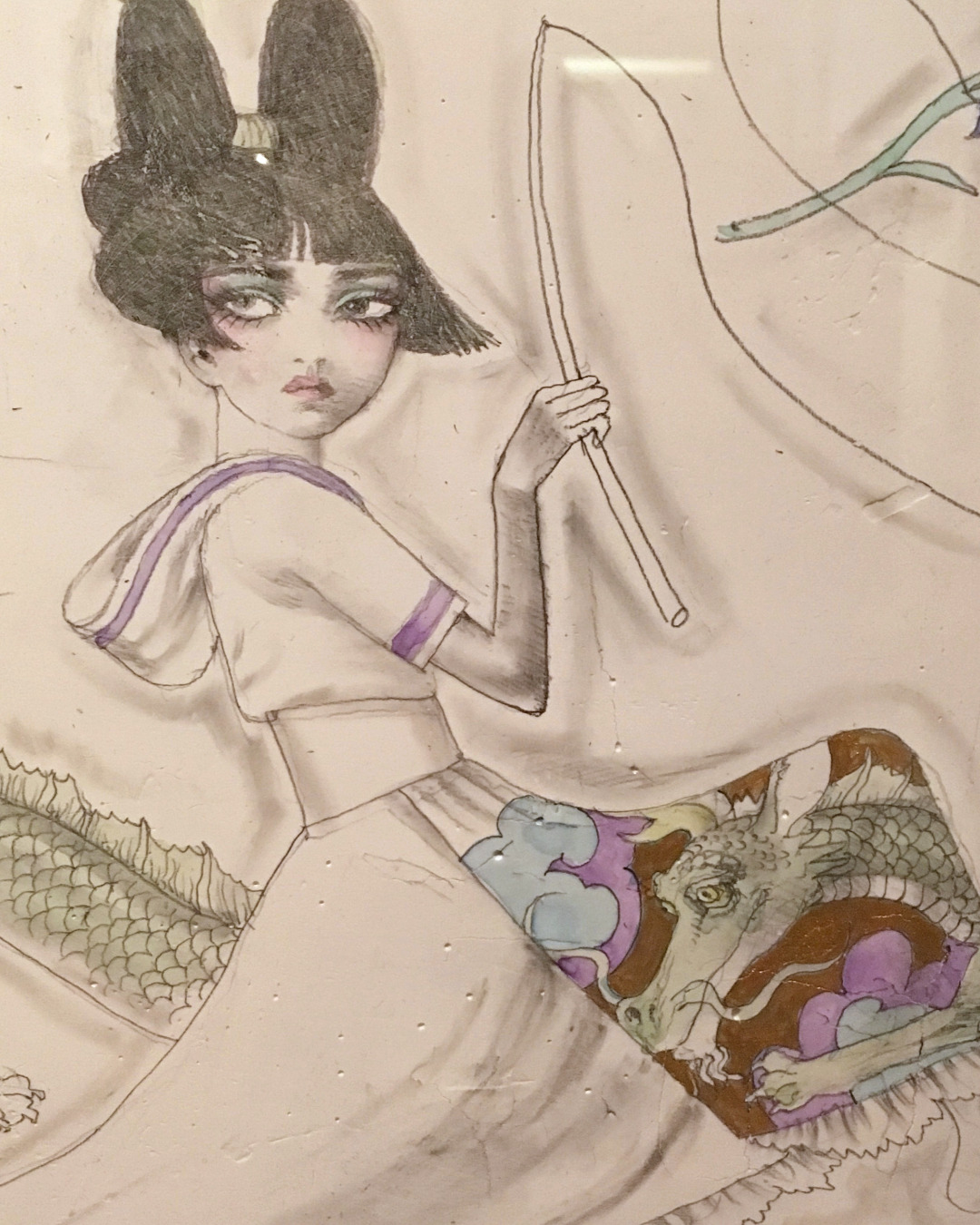 What captivated my attention was the exhibition of thematically related illustrative works of Takato Yamamoto and Aquirax Uno. These adventurous images burned into my brain a dark and yet playful sense of the bizarre. Comparable perhaps only to what I feel when I watch Kubrick's "The Shining," the act of peering into perfect and refined horror with a flutter of folkloric underpinnings. Both artists collaborated on a 100th Anniversary of Izumi Kyoka's Tales Of A Castle Keep.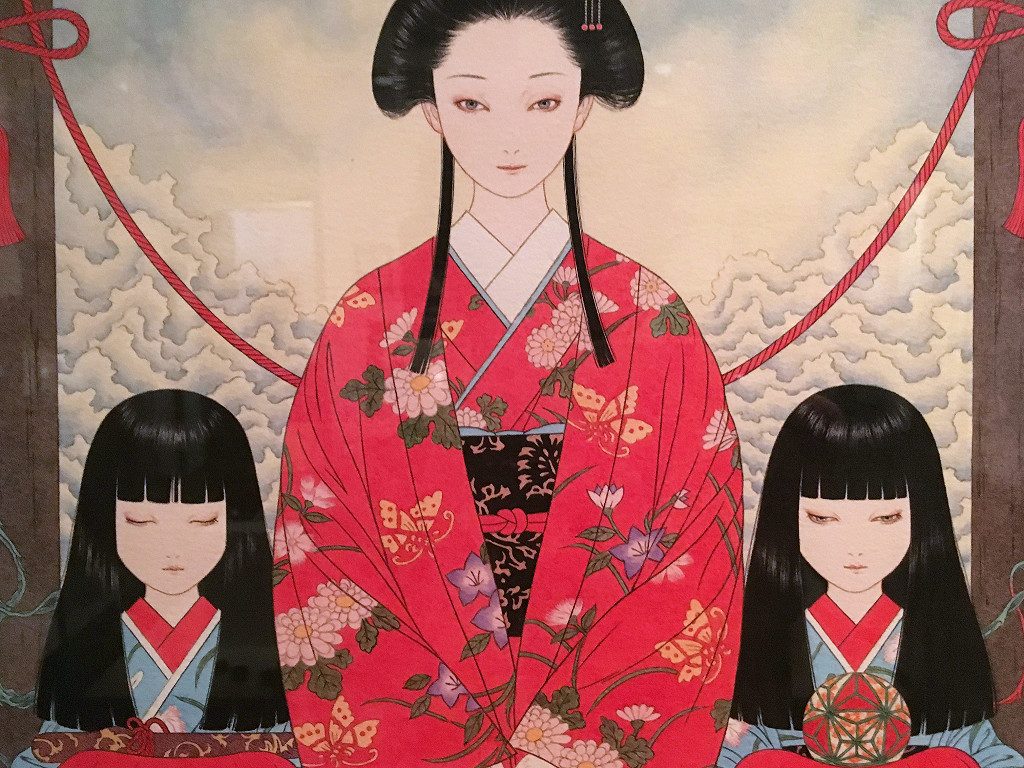 Overall, I find the distillation and privacy of Kanazawa's museums to be their greatest strengths. Each is highly focused without feeling daunting, and the result is something memorable every time. As such, I felt constantly satisfied and enriched by each one.
---
Originally posted on the website of the Japan America Society of Greater Philadelphia. Republished with permission from the author.
---
Notice concerning COVID-19: Information and services for the above sites may be temporarily suspended due to the coronavirus pandemic. Please check again close to the dates of your visit. Guests of Kaname Inn Tatemachi may also use our concierge service to make inquiries as necessary. Thank you for your understanding, and we eagerly look forward to your stay.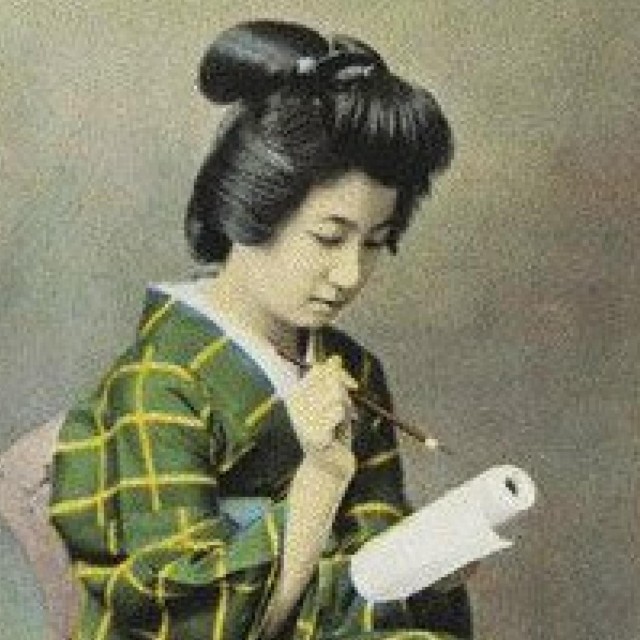 guest authors
Do you have a Kanazawa experience you'd like to share? Have you been a guest in one of Kaname's accommodations or restaurants? We'd love to share your story! Contact us about submissions to see your experience featured here.