Ono, Port Town of Innovation
08.09.2018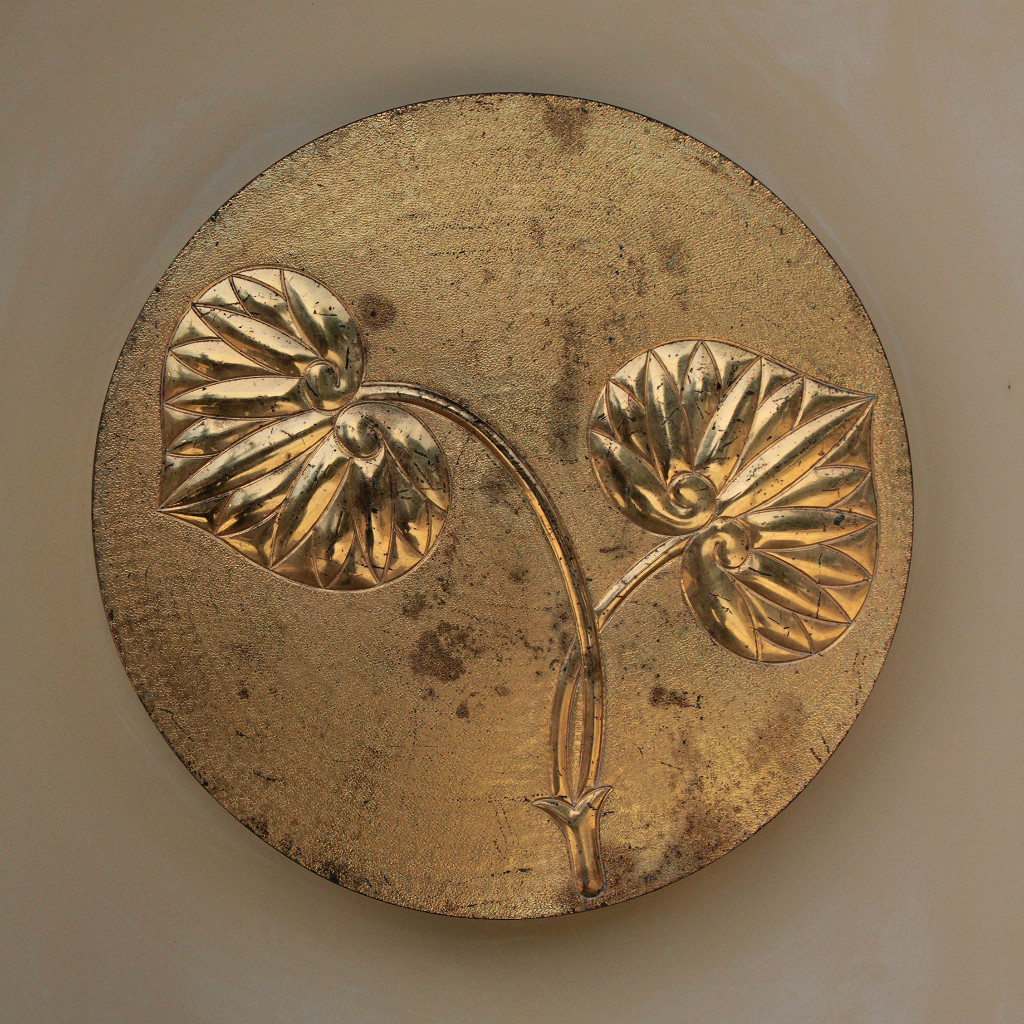 Kanazawa's small port town of Ono is one of the top producers of soy sauce in all of Japan. Although there are only a few buses, it's accessible by bicycle and car and is well worth the visit for both tasting and touring.
Iki Iki Seafood Market
Kouji Park
Karakuri Museum
Hiyoshi Shrine
---
Iki Iki Seafood Market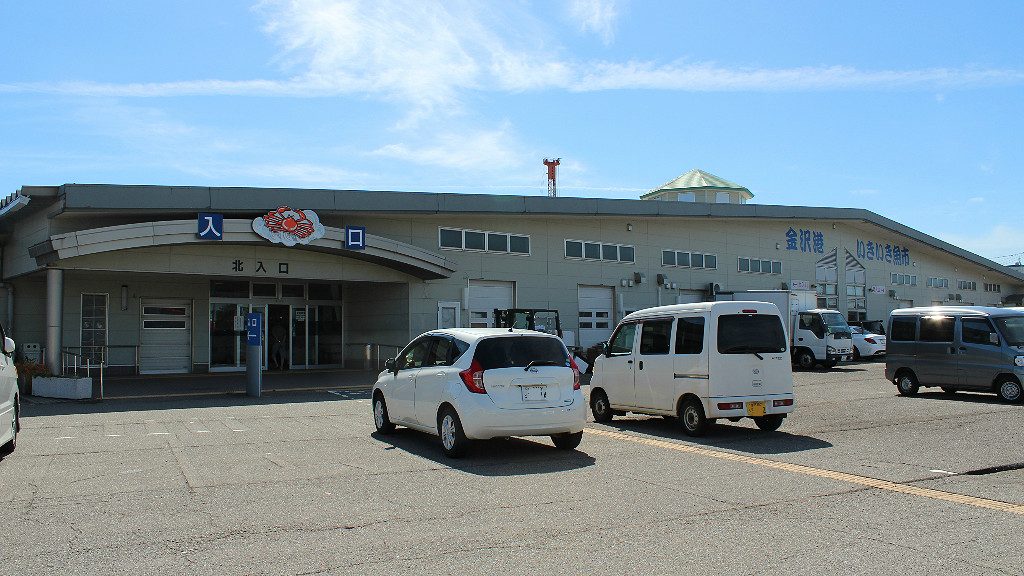 While Omicho Market in central Kanazawa takes up several neighborhoods, Iki Iki is one small warehouse sitting over the ocean waters. Only a dozen stalls occupy its small space. Vocal vendors target their pitches at the neighborhood denizens who've come to shop for that evening's meal.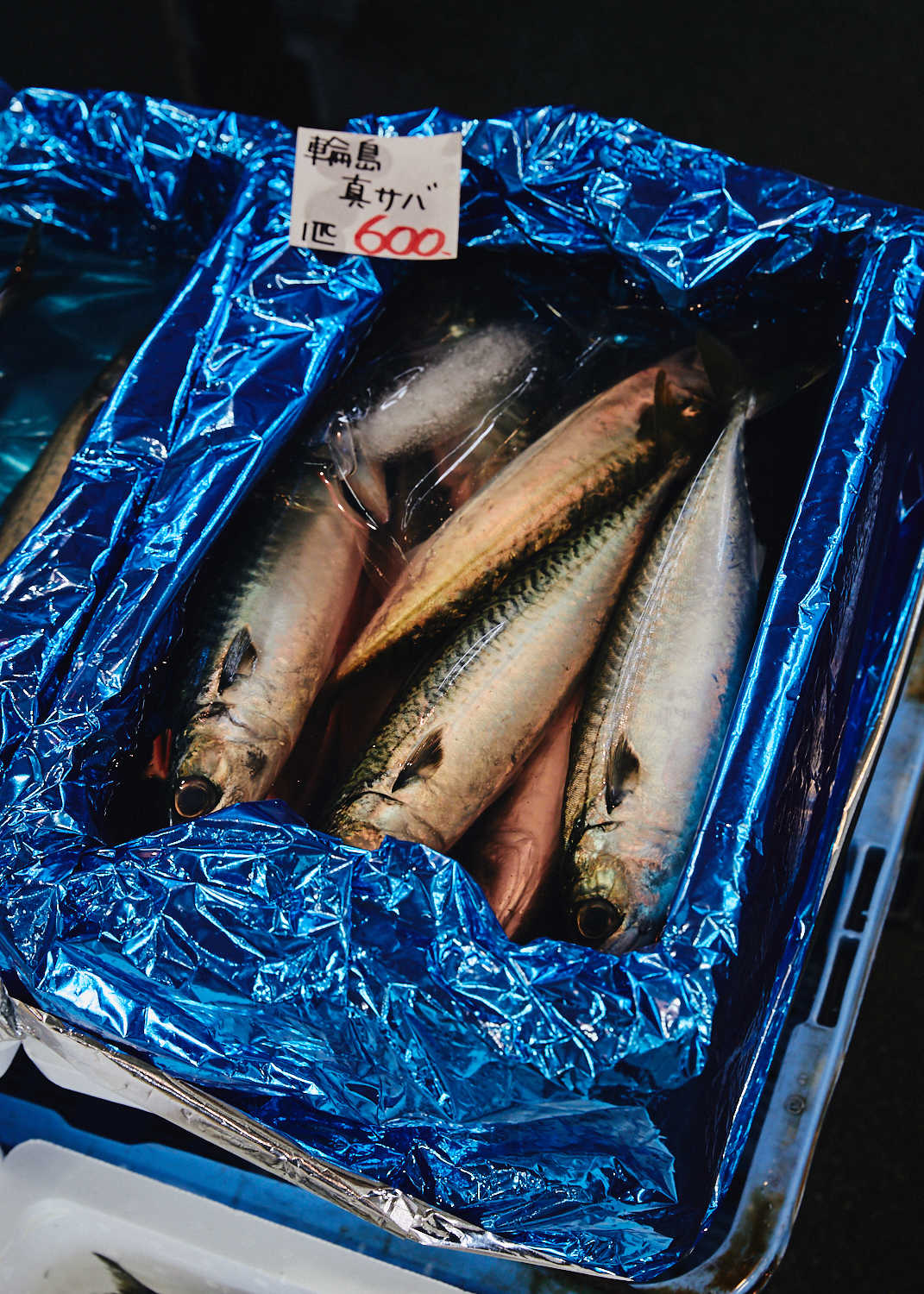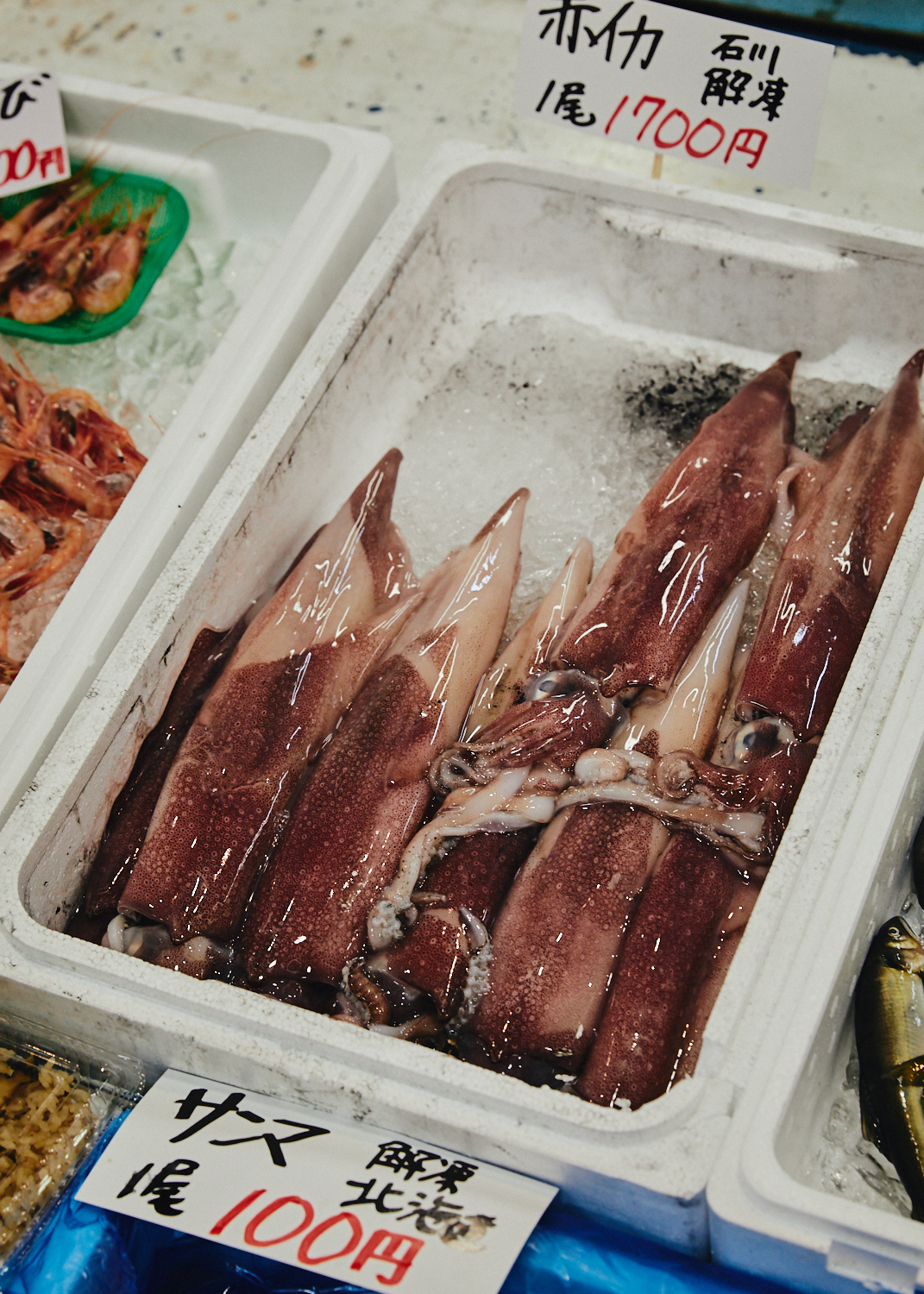 above two photos by Nik van der Giesen
Most of the stalls are raw fish, and most still twitching. One even has an aquarium to guarantee freshness. The centermost stall is a dining area that serves seasonal seafood rice bowls.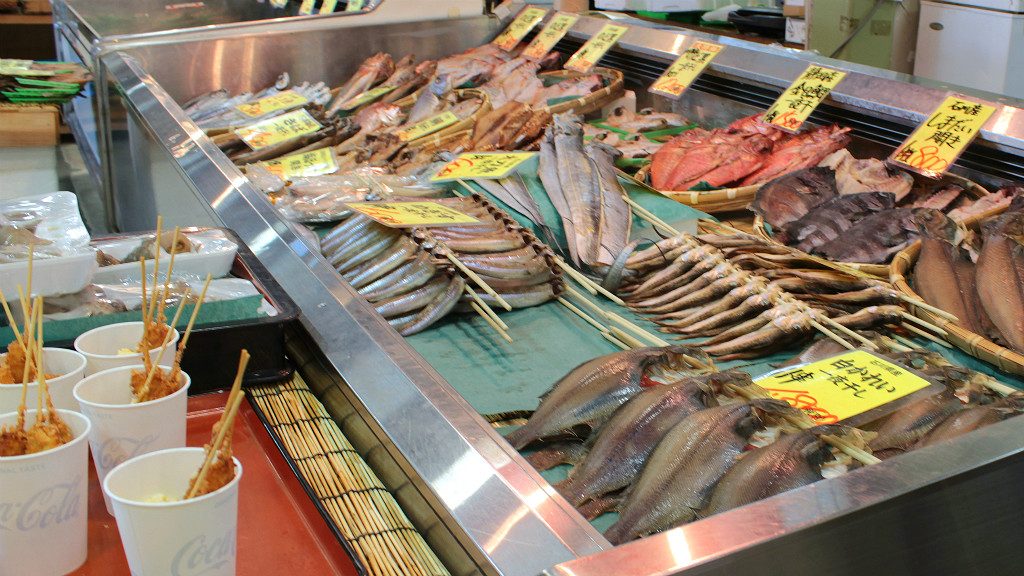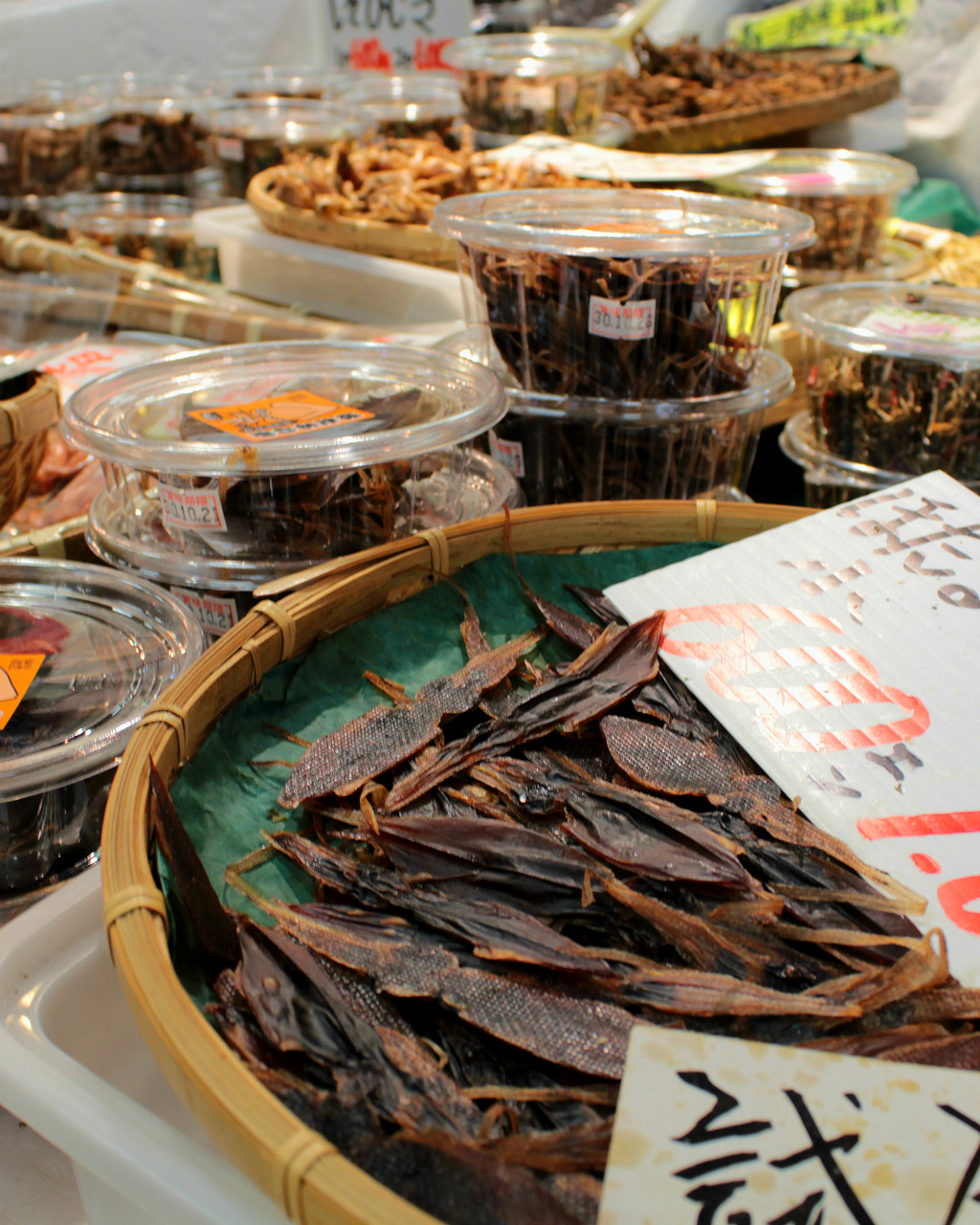 As this was the first of several stops for me on a hot summer day, I didn't risk taking anything fresh, but instead opted for something from the dried snacks booth. I debated a moment on the pressed squid jerky, which the vendor was eager to show me changed taste and texture over a fire. However, amaebi, literally "sweet shrimp," is a Kanazawa specialty straight from the Sea of Japan (a.k.a. the East Sea). The dried version offered here was particularly scrumptious.
Kouji Park and Yamato Soy Sauce & Miso Co.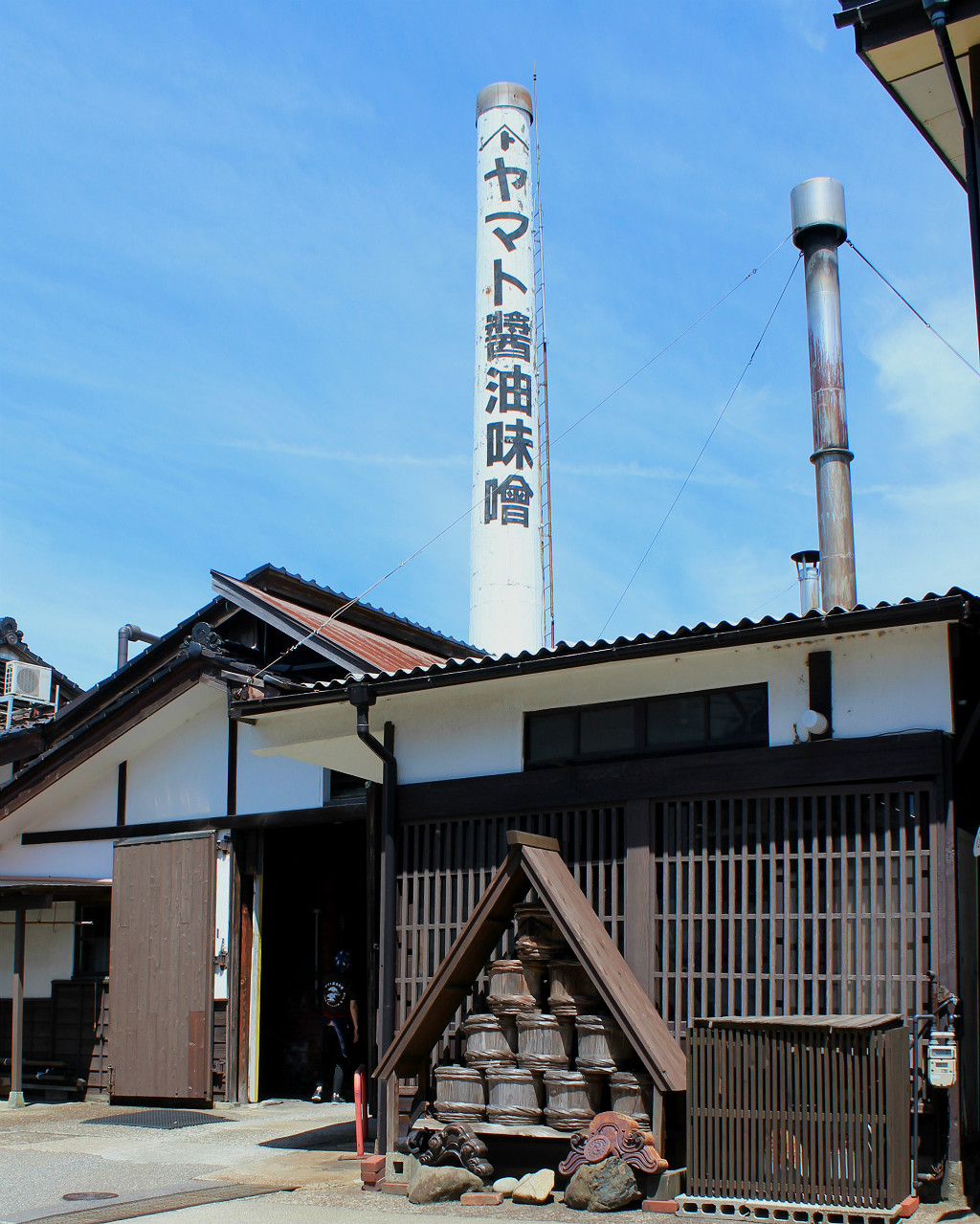 Ono is home to several soy sauce producers, and soy sauce cafes are common in the area. But the biggest tourism draw is at Kouji Park and the Yamato Soy Sauce and Miso company, and with good reason. Part factory, part boutique dining, part museum, and part shop, one can easily spend a couple of hours here.
Opt for the Tour…
…and reserve in advance if you'd like an English guide. You'll get a brief overview of the history of the Yamato Soy Sauce & Miso Company, including a visit to the old burners where workers would shovel coal for up to 40 hours straight, cooking the sauce at an exact temperature for premium taste.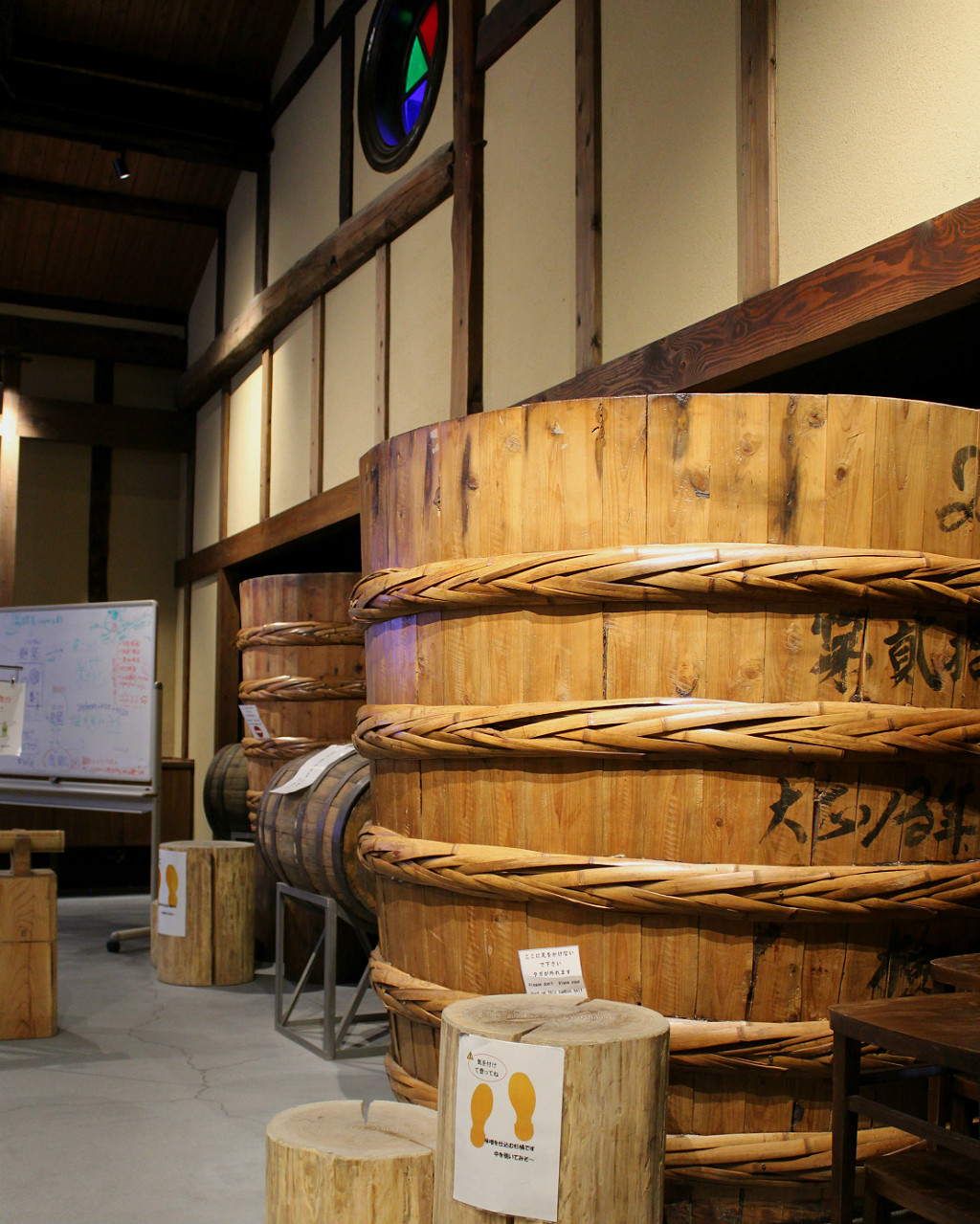 You can also soak your hands in a "koji bath," water using the same mold specimen that ferments soy sauce, miso and sake. After a few minutes, your hands are softer than most lotions would make them!
In the same room, peer down into the massive wooden barrels in which soy sauce and miso are aged.
Bring Your Stomach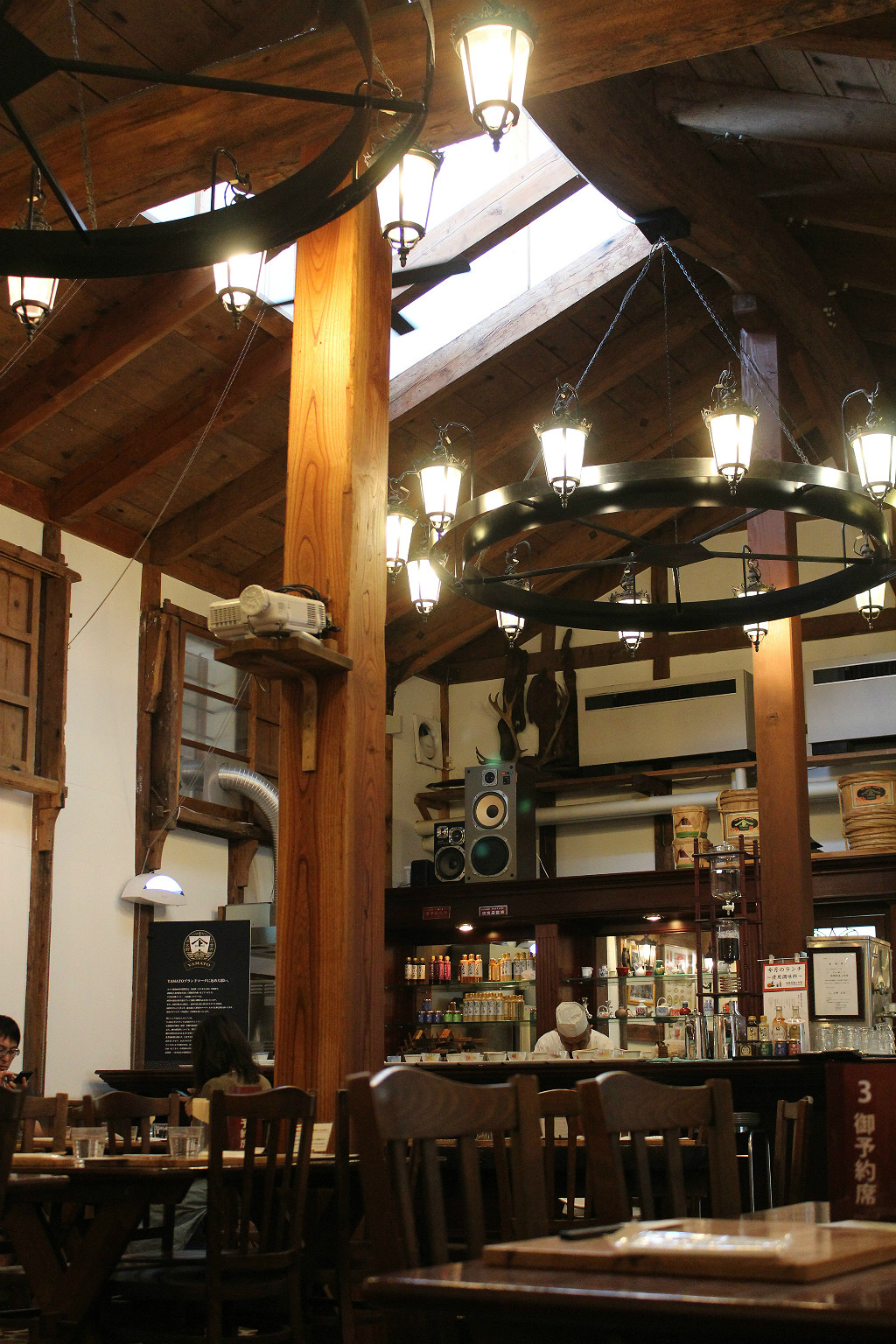 The bar area is almost a century old and specializes in a healthy and delicious all-fermented-foods lunch for 1500 yen. Everything had a unique flavor, and the sweet vegetables surprised me the most. Even the light jelly dessert had a subtle, complex flavor. You can get in without a reservation if space is available, but generally, a reservation is best.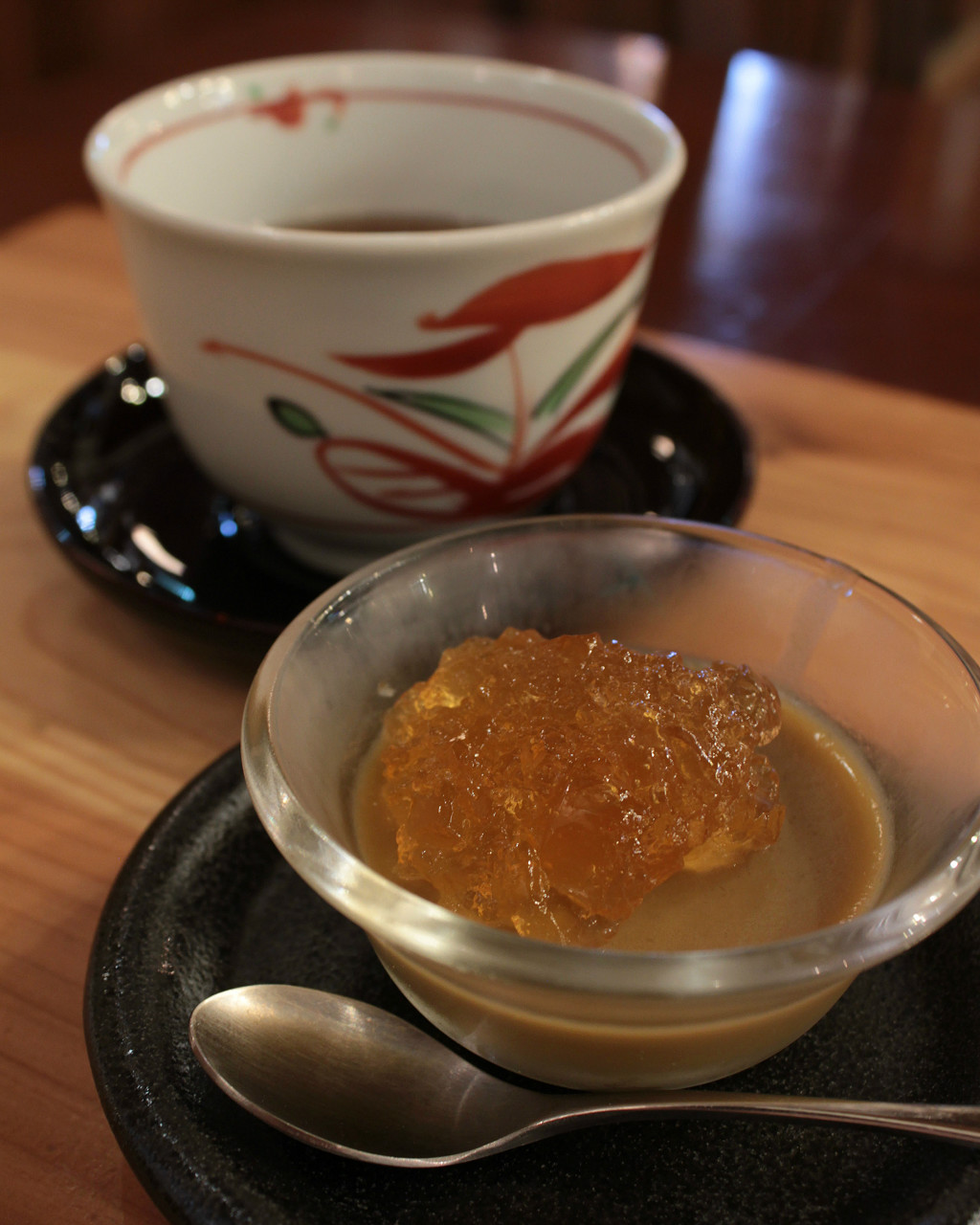 Just across the way from the bar entrance is a take-out counter for drinks and a true Kanazawa treat: soy sauce ice cream! It has a deliciously rich, salty caramel taste. Brown rice and amazake (sweet, non-alcoholic sake) were also available flavors when I went.
Inside the shop, samples are abundant, so purchases can be made with confidence. As part of the company's mission is to expand the use of koji beyond simple soy sauce and miso, a variety of goods are on offer, including salad dressings and drinks. My guide's favorite was a lovely, earthy barley amazake, while I was immediately drawn to Kaga bocha amazake, which incorporates the flavor of the region's specialty, roasted twig tea. One of each left the store with me.
Karakuri Memorial Museum & Japan's Edo Era Robots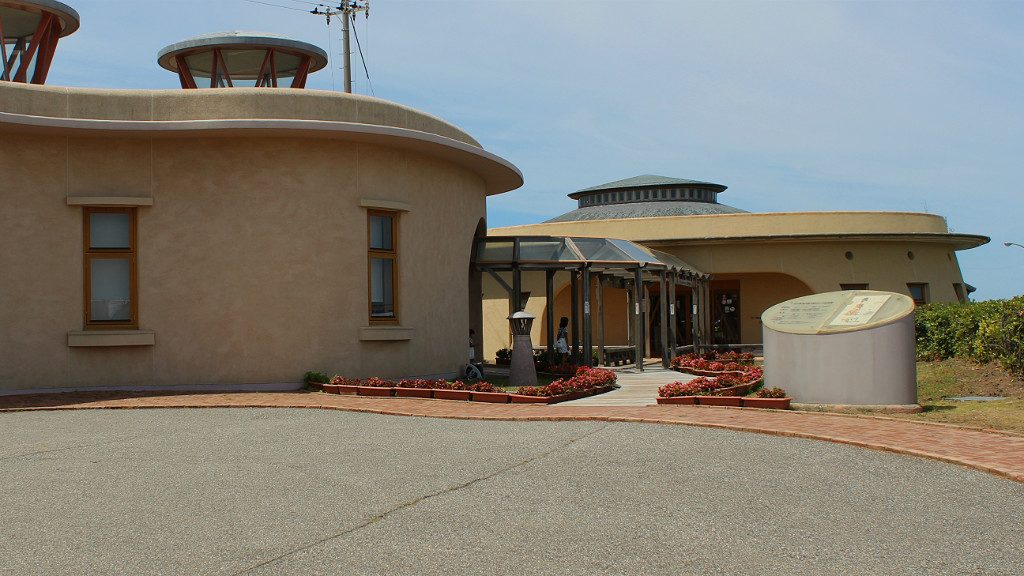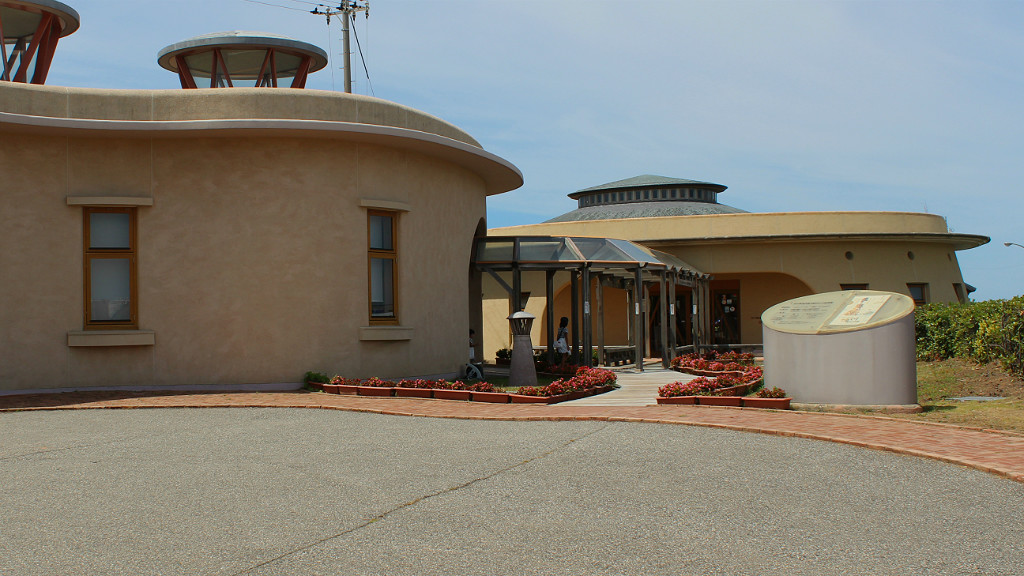 Upon a previous suggestion to check it out, I rode up the island just a few more minutes to the Karakuri Memorial Museum. Divided into three buildings and connected by winding paths, the architecture is both playful and mysterious, a fitting tribute to the contents inside. The large, dark wood structure in the back permits no photography inside, but architecture lovers should make a point to visit for its obtuse walls and oval ceiling.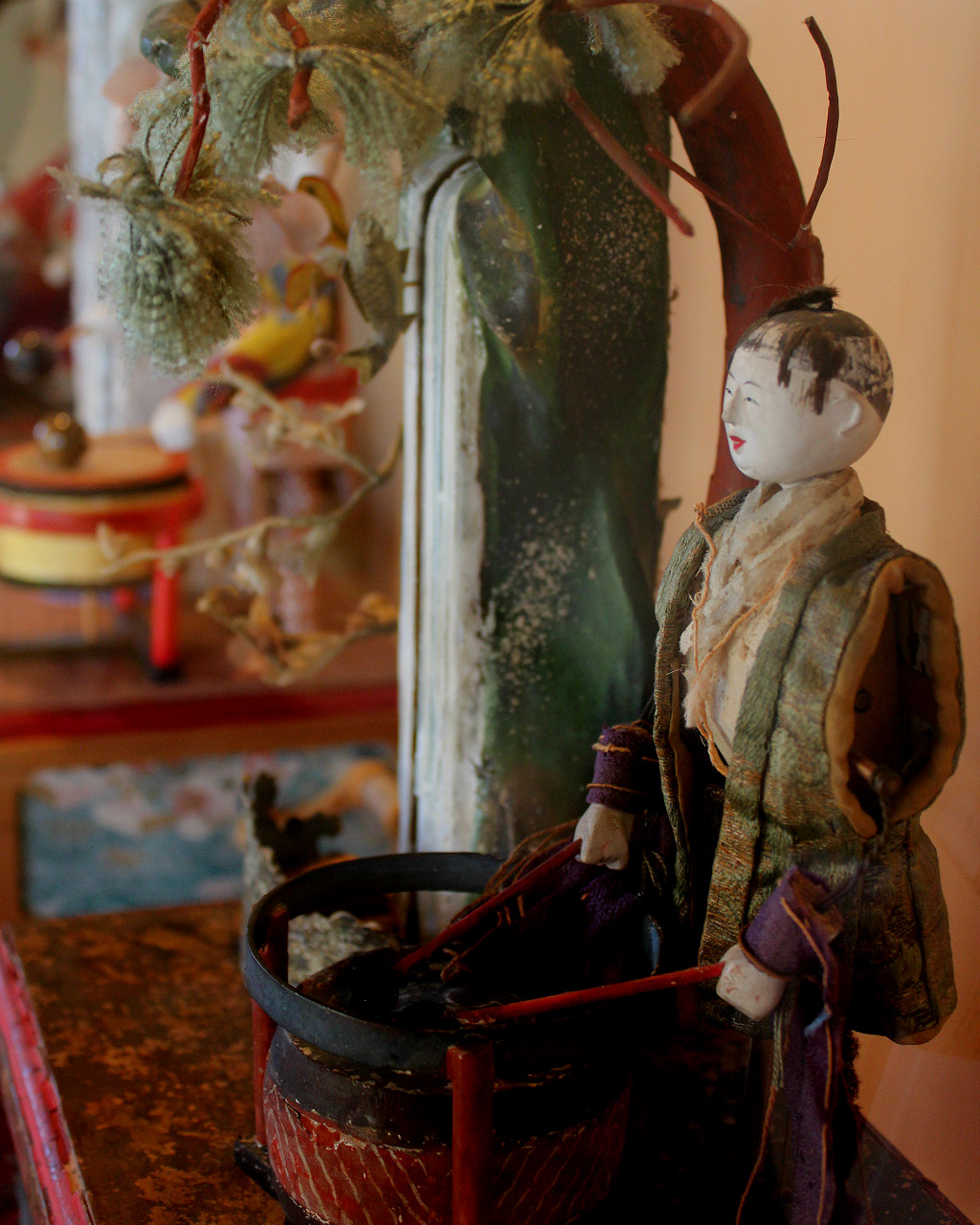 Karakuri are wooden automatons dating back to the Meiji and Edo eras of Japan, ancestors of the modern Japanese love of robots. They are constructed and used in various ways for theatre, religious ceremony and household play. The latter is found at the museum in Ono, the home of a prolific karakuri-maker who shares the town's name. (An example of theatre style karakuri can be viewed at "the Princess Temple," Tentokuin.)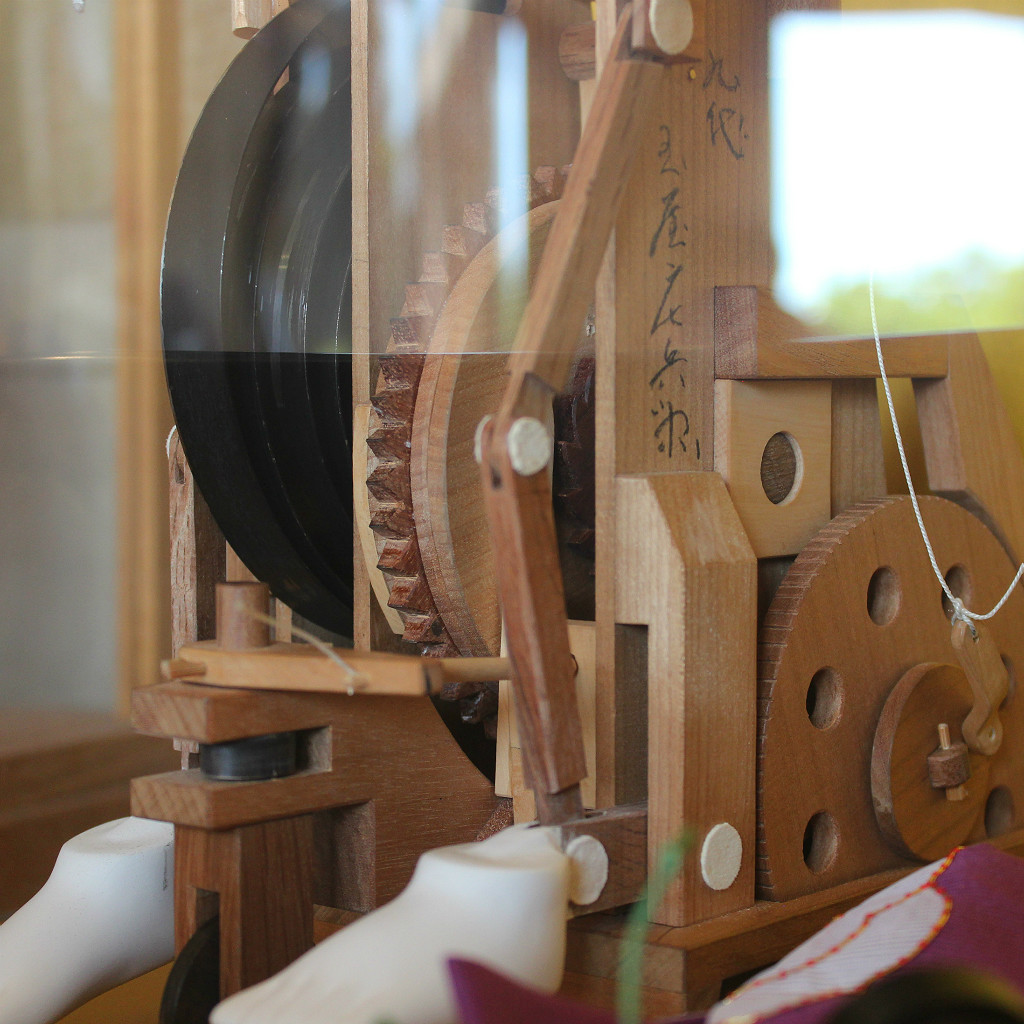 In addition to Mr. Ono's own history, the main building features a collection of puzzle replications that visitors are welcome to tinker with. My favorite was a beautifully adorned woman who, with a pull of a lever, transformed into a Japanese devil. All the mechanisms are exposed, and the springs and pulleys are ingenious.
The Karakuri Museum is an excellent spot to bring the kids, as the last hall is made especially for their play. The puzzles range in difficulty, making the entire complex a place for any age.
The Shrine of Ono: Hiyoshi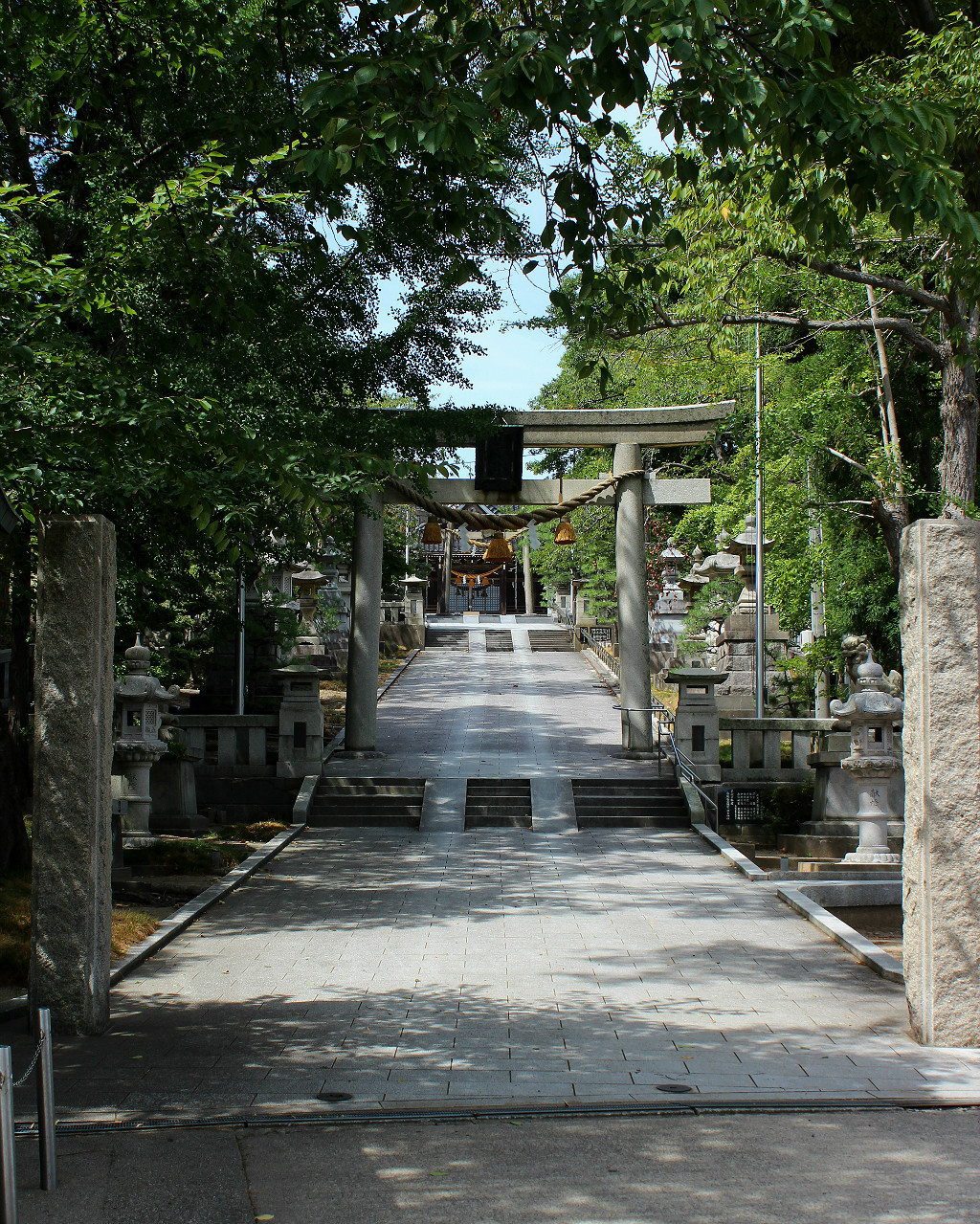 Four gods dwell here.
Up a steep slope in the west side of Ono-machi rests the town's largest active shrine, Hiyoshi. Though neighbored by residences and businesses near the front gate, it's otherwise surrounded by forest, with a view of the city and mountains to the south.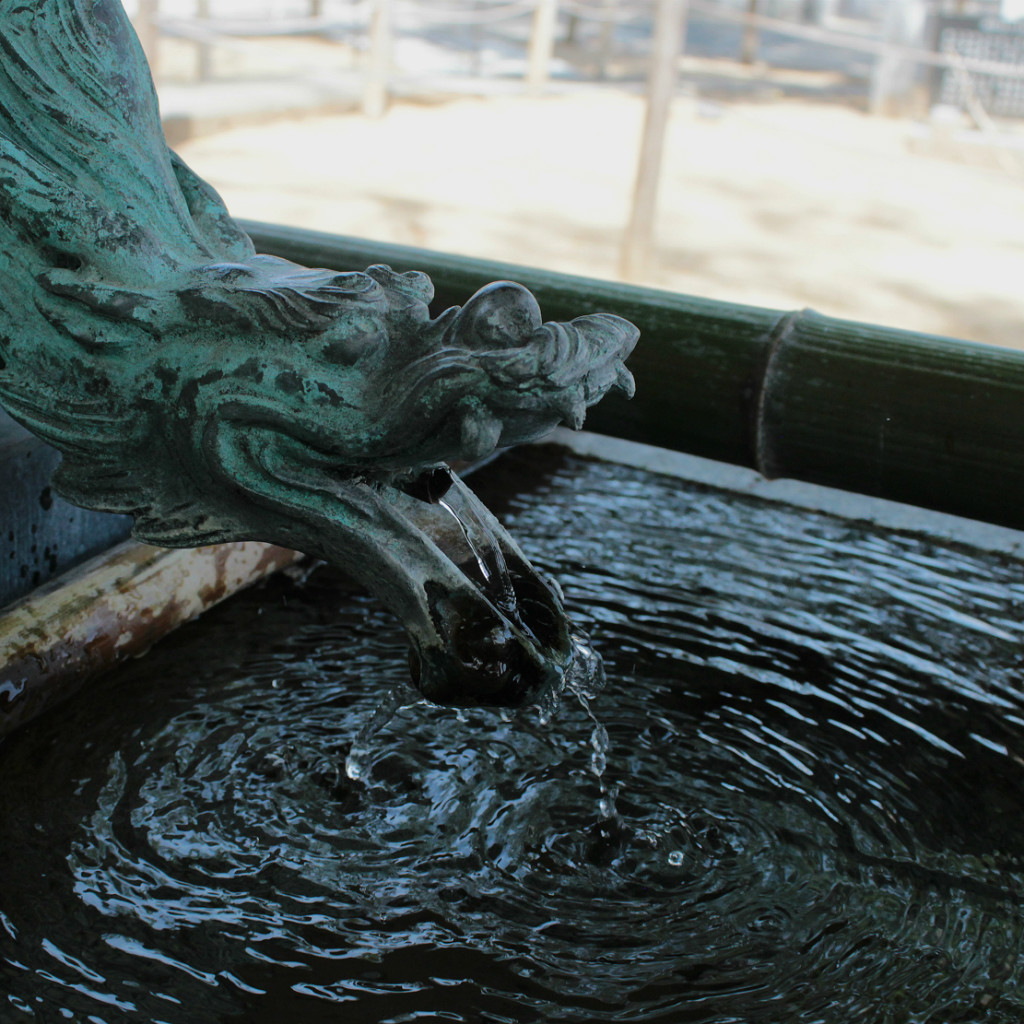 For fishing, soy sauce production, and the safety of trade ships, the community of Ono have prayed at this shrine for almost thirteen centuries.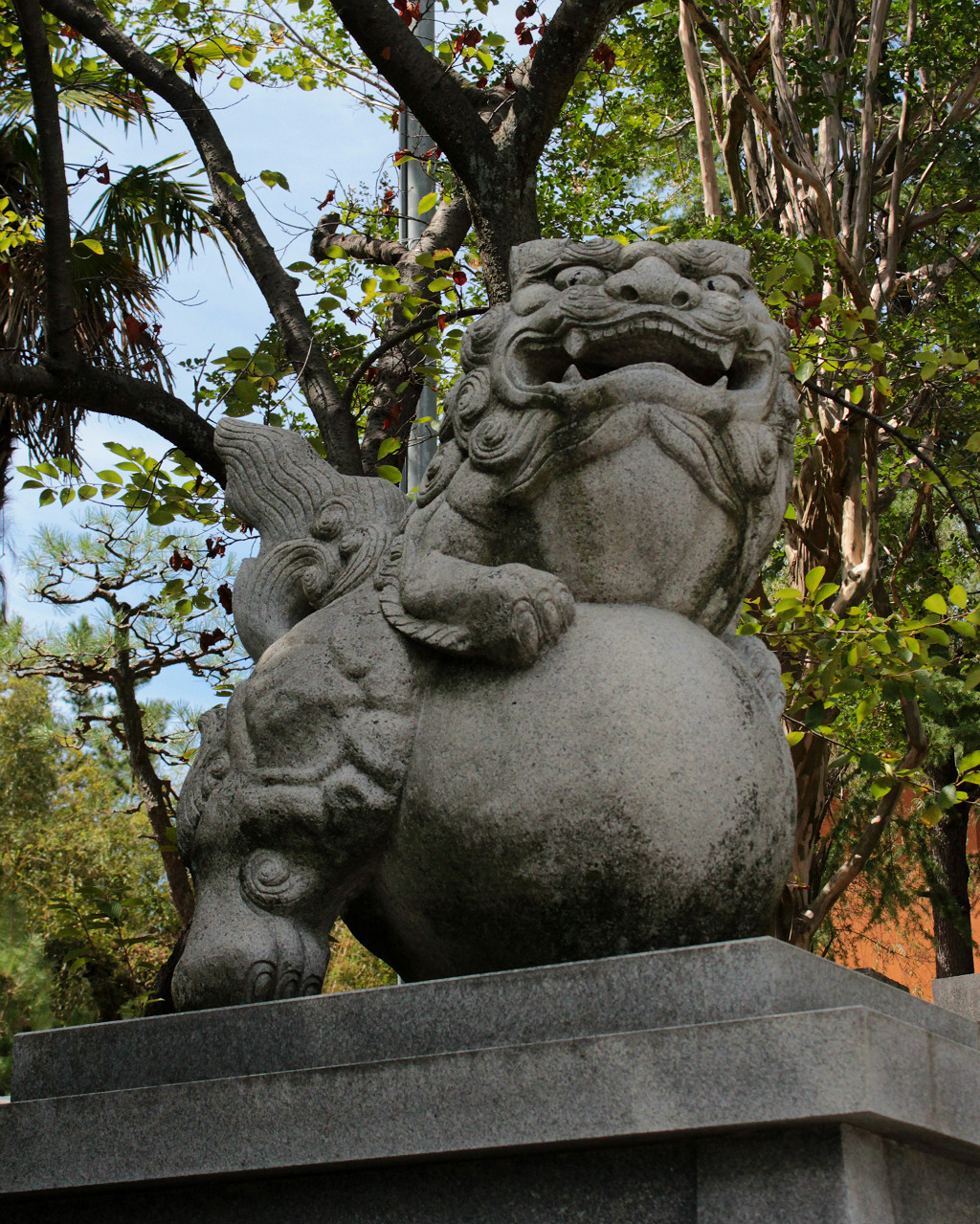 Hiyoshi Shrine boasts three large torii gates, including a massive one near the road entrance. Visitors will also find an abundant collection of stone lanterns lining the approach to the shrine and four pairs of lion-dog guardians, with others about the shrine grounds.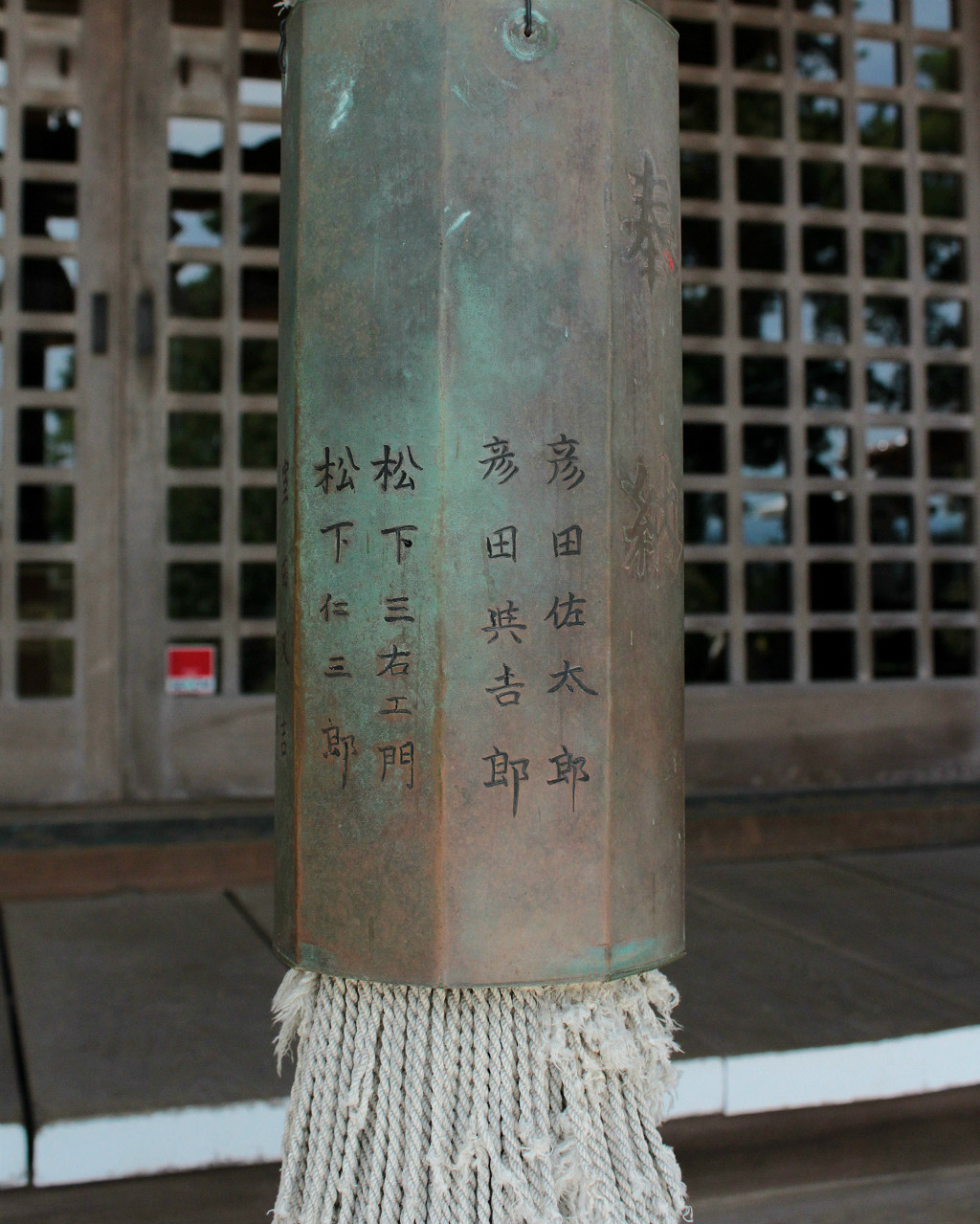 At the shrine proper, blessings adorn the massive bell pull, ready to call the gods to hear prayers.
Hiyoshi Shrine and Ono celebrate with the Sanno-sai festival in the latter half of July. Visitors who catch it can enjoy lion dances and sword fights. At the shrine, the east-most building holds all the neighborhoods' mikoshi, or portable shrines, while at rest.
---
Getting There
Only on weekends do buses from Katamachi or Kanazawa Station make round trips to Ono. We strongly recommending traveling by bicycle, taxi or car for mobility.
8.2 km from Kaname Inn Tatemachi:
20 minutes by car or taxi 
35 minutes by bicycle
Note that Hiyoshi Shrine does not have parking and is 15 minutes from other attractions on foot. A number of restaurants are along the main road, however.
---
Notice concerning COVID-19: Information and services for the above sites may be temporarily suspended due to the coronavirus pandemic. Please check again close to the dates of your visit. Guests of Kaname Inn Tatemachi may also use our concierge service to make inquiries as necessary. Thank you for your understanding, and we eagerly look forward to your stay.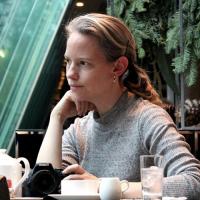 Rachel
About a decade ago Rachel fell off a bus and then fell in love with this traditional-crafts and ice-cream-consuming capital of Japan. Editor and amateur photographer with a penchant for nature and history. Not actually fifty songbirds in a trench coat. (Former penname: Ryann)