Japan bucket list in Kanazawa, Pt 1: Everything Delicious!
16.12.2022
Everyone has their bucket list of things they just have to do while in Japan! But have you really had time to get to yours? You're in luck in Kanazawa! This well-preserved castle town lets you breathe in Japan's beauty at a more laid-back pace than the big touristy cities possibly can. Now's your opportunity to seek out those Japan-esque experiences at your own pace. No sense starting on an empty stomach, so…
The Sweet…
wiggly, jiggly, super-fluffy pancakes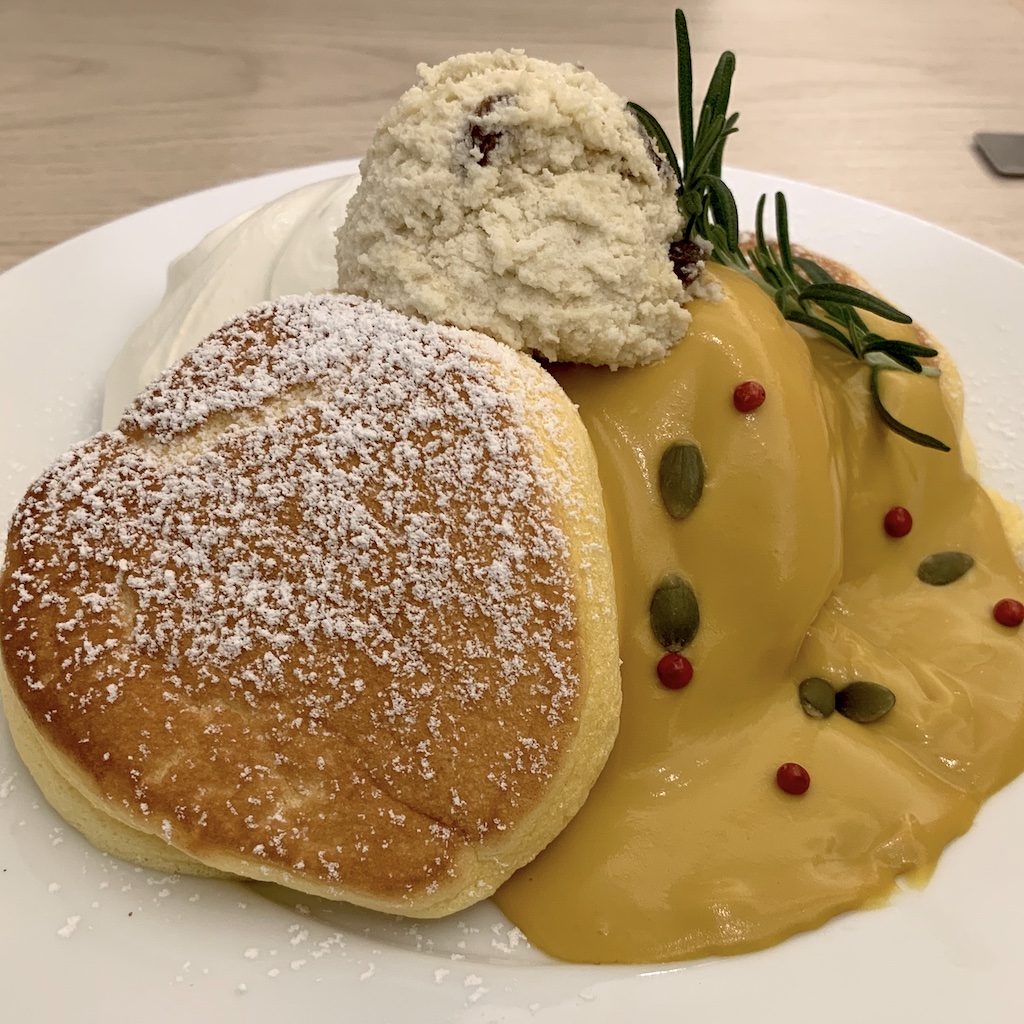 Those wiggly, jiggly, supremely Instagram-able pillows of pancake are not to be missed! Luckily for visitors to Kanazawa, one such pancake shop is conveniently close to Kanazawa Station, just inside Forus on the 6th floor, aptly named "Happy Pancake."
If you want a plate of your own to shake, expect to spend an hour or two, as the lines are long, and the pancakes themselves take at least 20 minutes of careful preparation. Kaname Inn's staff are happy to help our guests make reservations!
And if you're in the geisha district of Higashi Chaya, or just want to get away from the bustle of the station for a bit, check out Ayumi's recommended pancake shops!
gold leaf ice cream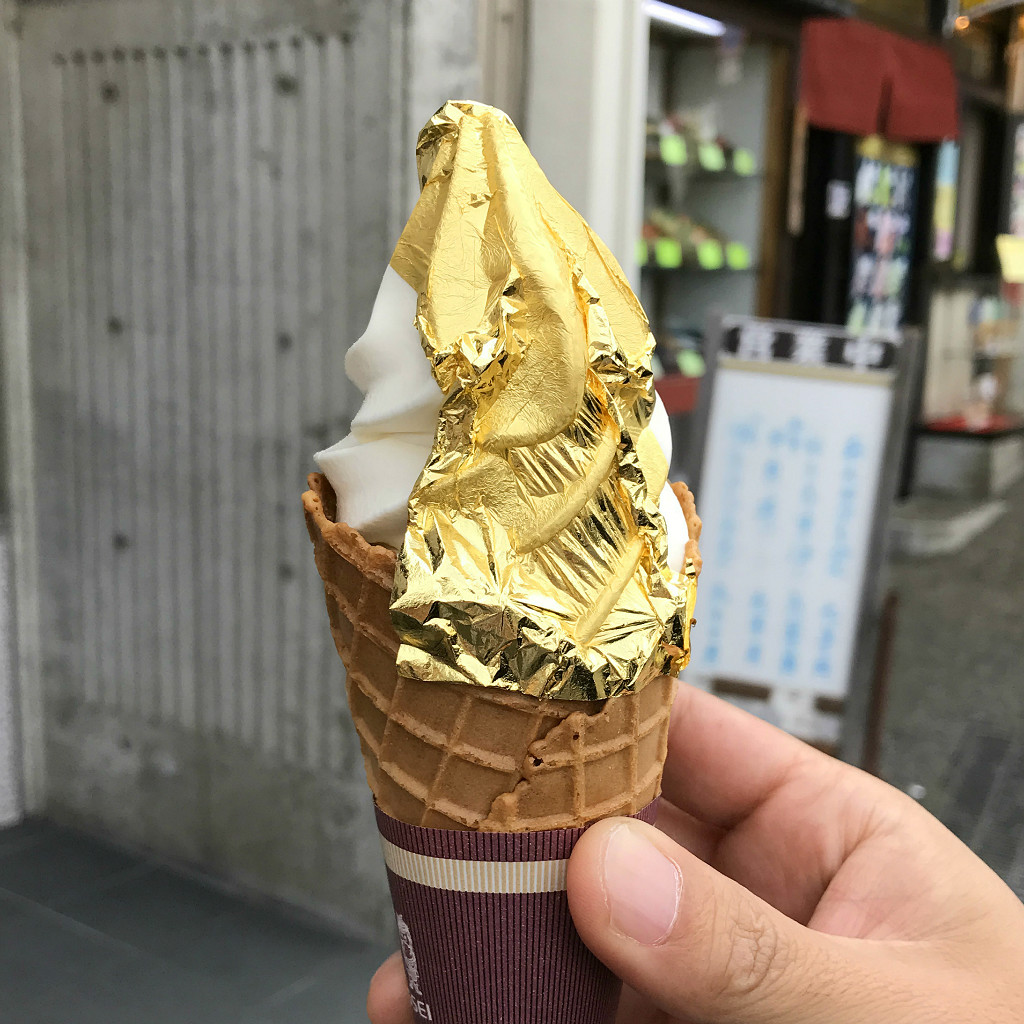 Where better to indulge in this delight than in Kanazawa, the source of more than 99% of Japan's gold foil and home to the country's most beautiful gold leaf crafts—and treats!
Gold leaf ice cream can be bought almost anywhere in the city, but visitors might most enjoy the treat along the slope of sweet shops between Kenrokuen Garden and Kanazawa Castle.
a bowl of matcha green tea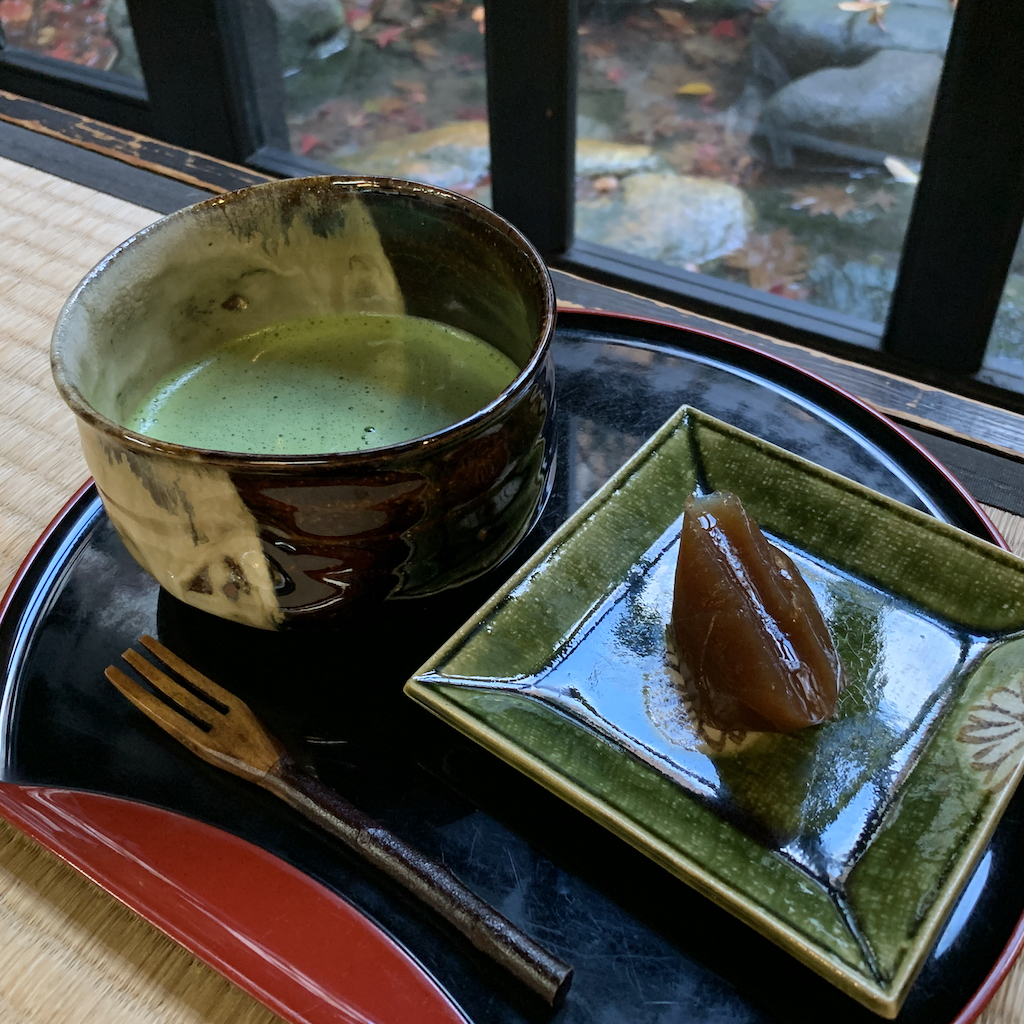 Tea service with real matcha is a must when visiting Japan. And there's no shortage of options in Kanazawa, either!
If you're planning a day at the Higashi Chaya or Kazue-machi geisha districts, reserve a morning ceremony at Mikoto Tea House. You can even choose between thin tea—which you can try almost anywhere—or thick tea, a strong, ceremonial version. Be careful as it may be too bitter for some!
Mikoto is also a great place to try other kinds of Japanese teas as well, like the healthy and traditional sencha or the local specialty, Kaga-boucha twig tea. Our "More than Matcha" article covers quite a few, with Mikoto's kind help. Tell them we said, "Hello!"
Chasha Mikoto
1-chome 9-66 Hikoso-machi
To enjoy a bowl at your own pace, head to Nodaya Tea Shop just down the street from us. This cafe-style tea shop offers a simple set with sweets, and makes for a nice stop between shopping trips. It's also ideal if you have traveling companions with different tastes, as they offer different teas and even various and local flavors of ice cream.
Nodaya Tea Shop
3 Tatemachi
…and the Savory!
a bowl of ramen in a real ramen shop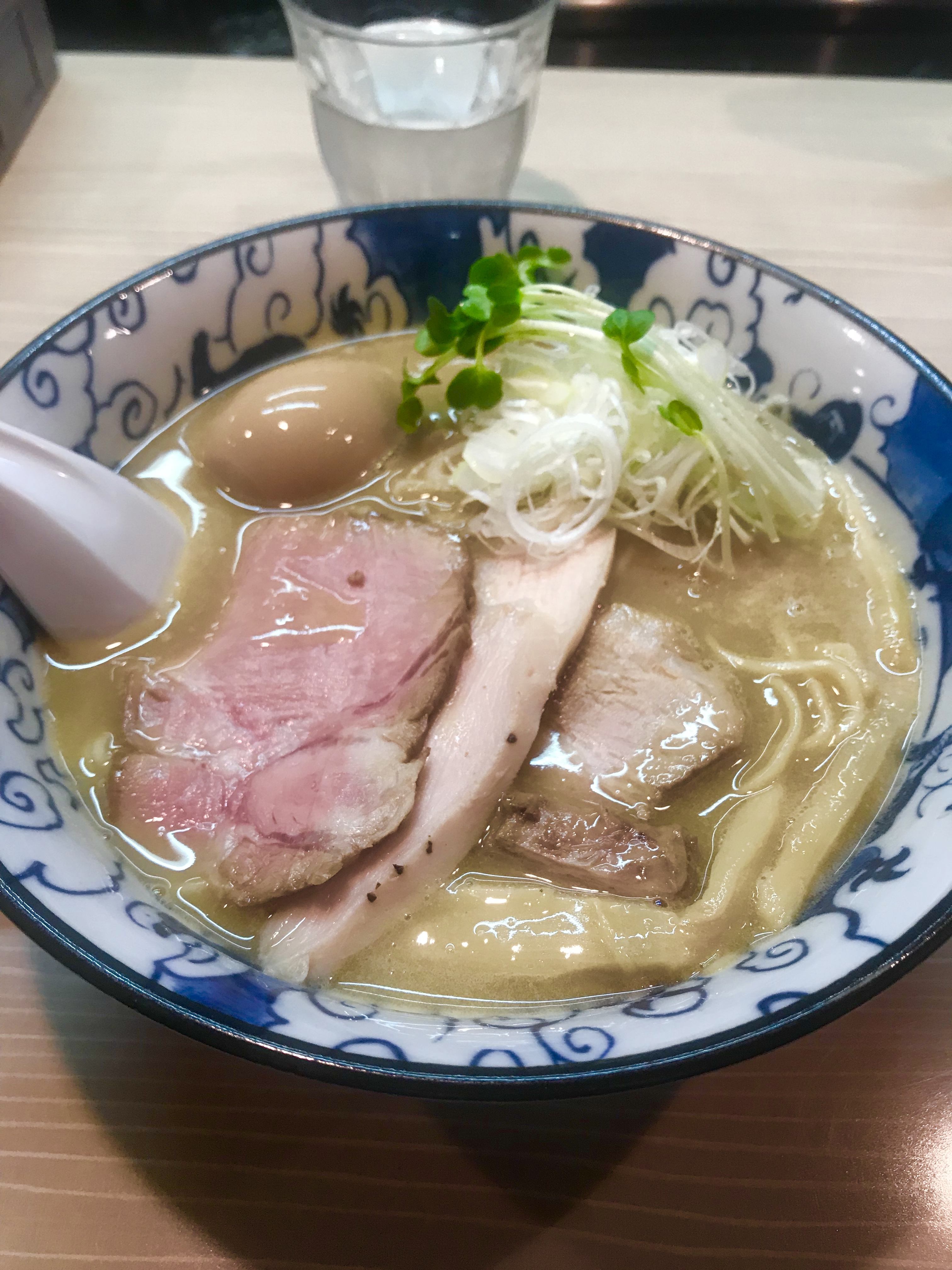 Cup noodle can be gotten in many places in the world, but true ramen connoisseurs will head to a ramen shop!
Hachiman and Ippudo, both chain restaurants with reaches outside of Japan, are both close by. However, for the real ramen experience, one must squeeze into a hole-in-the-wall restaurant.
Near Kaname Inn is a personal favorite ramen restaurant, Uguisu. Named for the quintessential springtime bird, a bowl of his soy sauce ramen will make you sing! Open until 2:00 a.m., this is also a perfect spot to catch a late night meal, while many other restaurants close hours before.
Ramen Shop Uguisu
1-chome 5-32 Katamachi
No chance to visit Sapporo but itching for some miso ramen? No worries! Miso ramen is the specialty of Miso Taiga, a tiny shop hidden just off the road near the station. Expect a line most days, but the hearty bowl will be worth the wait.
Ramen Shop Miso Taiga
6-3 Horikawa-machi
vending machine sake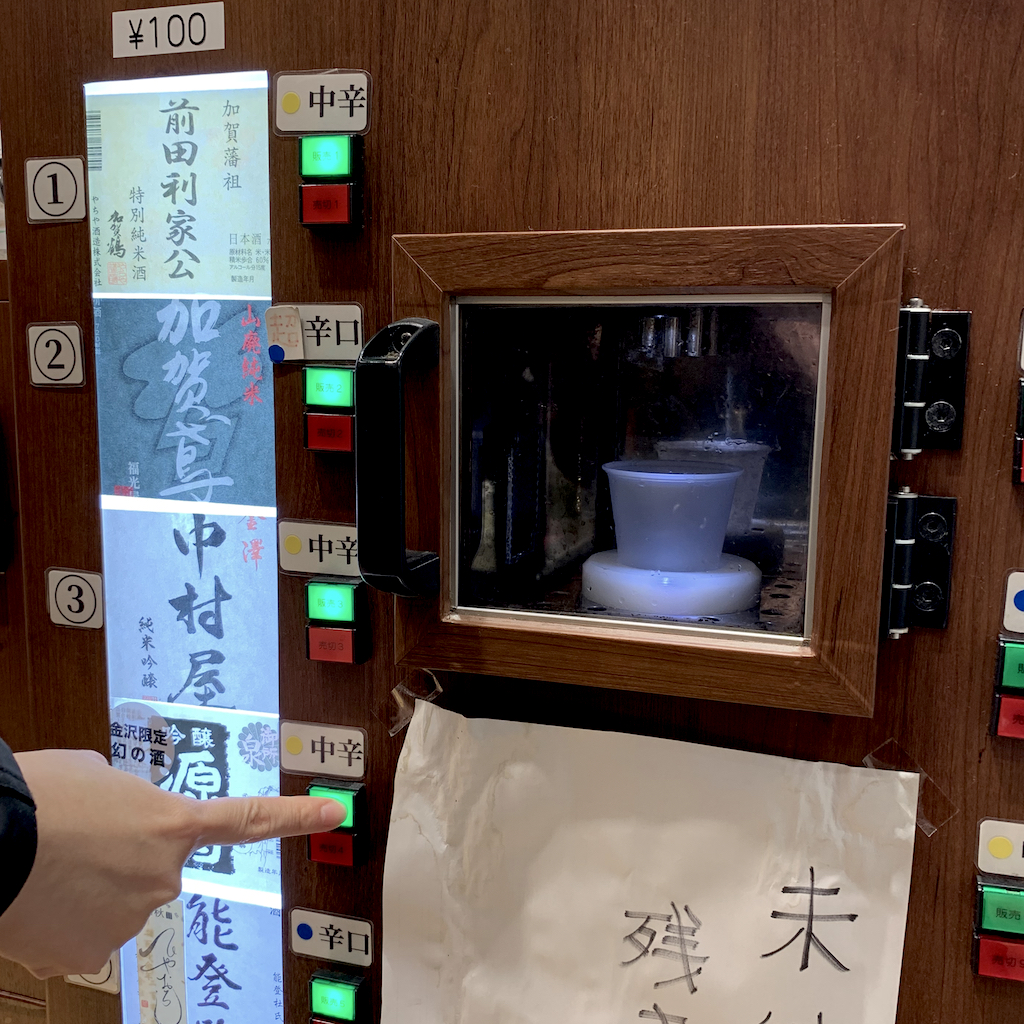 When you next find yourself in Kanazawa Station, stop by Ishikawa Sake Shop & Bar Zizakegura in the Anto shopping area and try the sake vending machine! Pull a plastic cup and slip some hundred-yen coins in for the sake of your choice from a selection of local favorites. The cheapest are only ¥100. The higher grade sake will cost ¥300.
If you find one you like, you're likely to find it in the shop as well, so be sure to grab a bottle to go! If you need help with labels, we have a cheat sheet in our Essentials of Sake article, along with some more sake shop recommendations.
vending machine beer (right here at Kaname Inn Tatemachi!)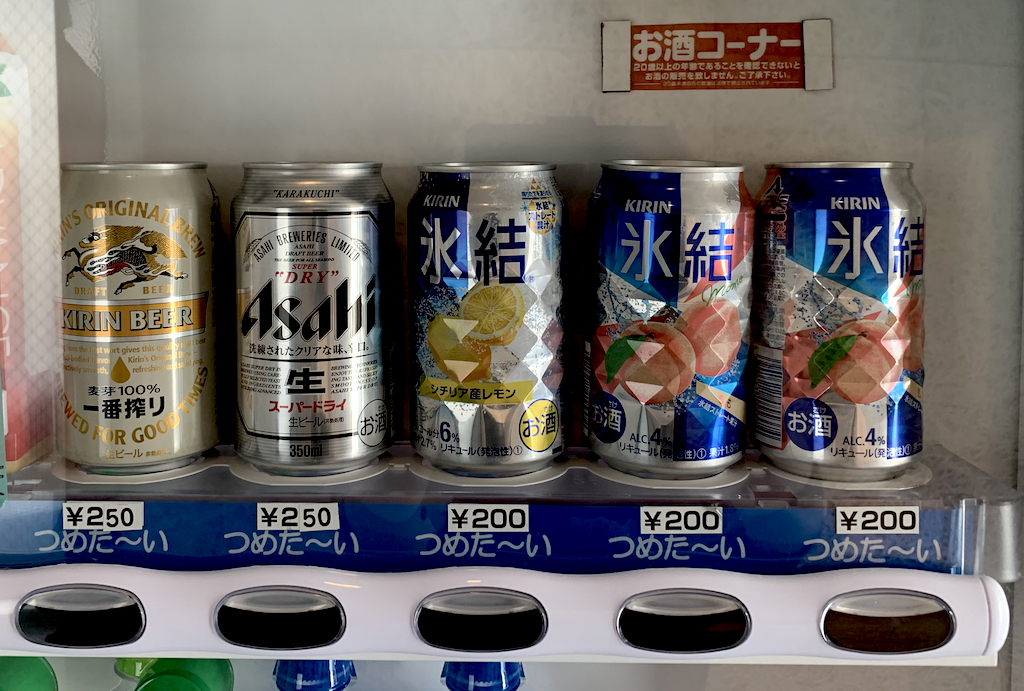 Too exhausted from running around town to hit the bar? Fear not! Check "unusual vending machine purchase" off your bucket list and purchase an alcoholic beverage on the 5th floor of our hotel. Along with two of Japan's most popular beers—Asahi Dry and the richer-flavored Kirin—our machine carries some not-too-sweet but still fruity chuhai.
Remember to drink responsibly! The minimum drinking age in Japan is 20 years old.
an ekiben boxed lunch on the shinkansen bullet train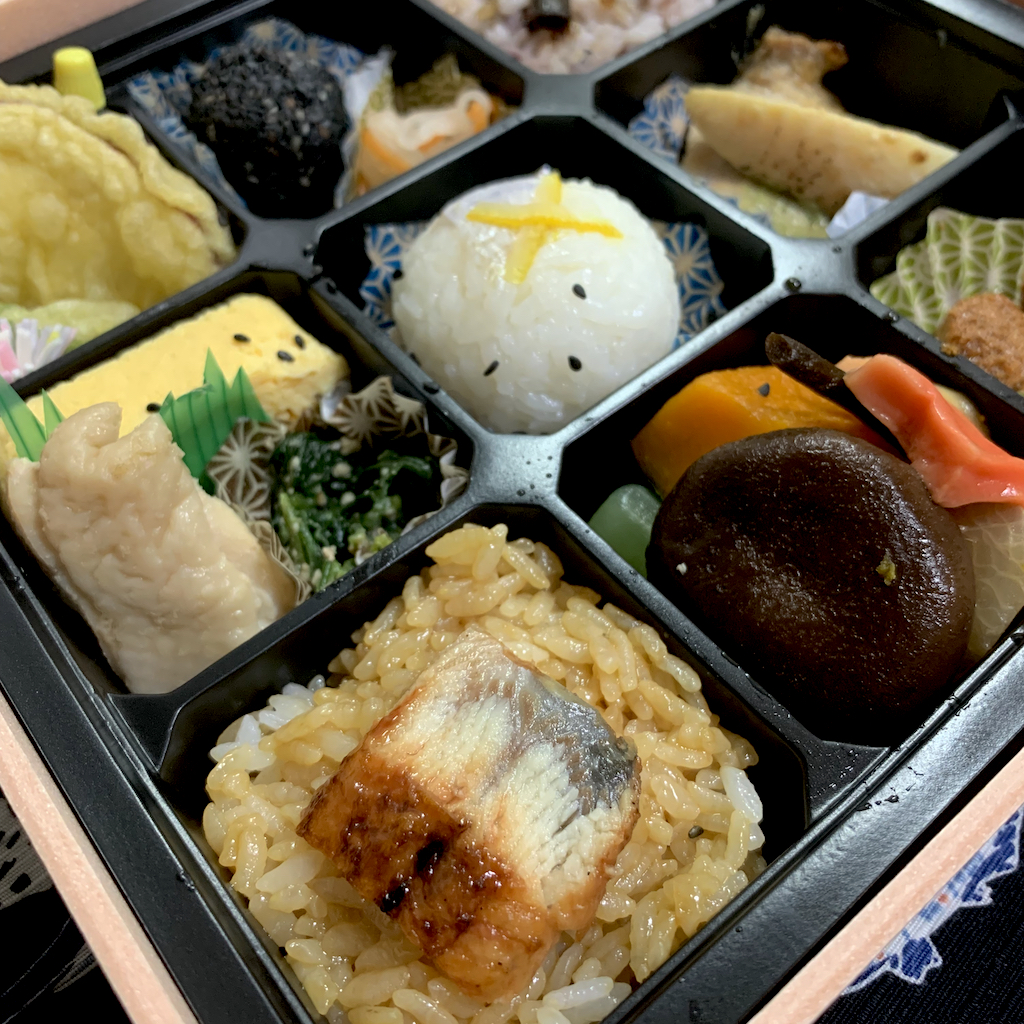 Whether on your way here or heading home, no experience on the bullet train is complete without enjoying an ekiben! The Japanese abbreviation of "station lunchbox," ekiben are sold at large stations and typically feature bento-friendly cuisine of the region.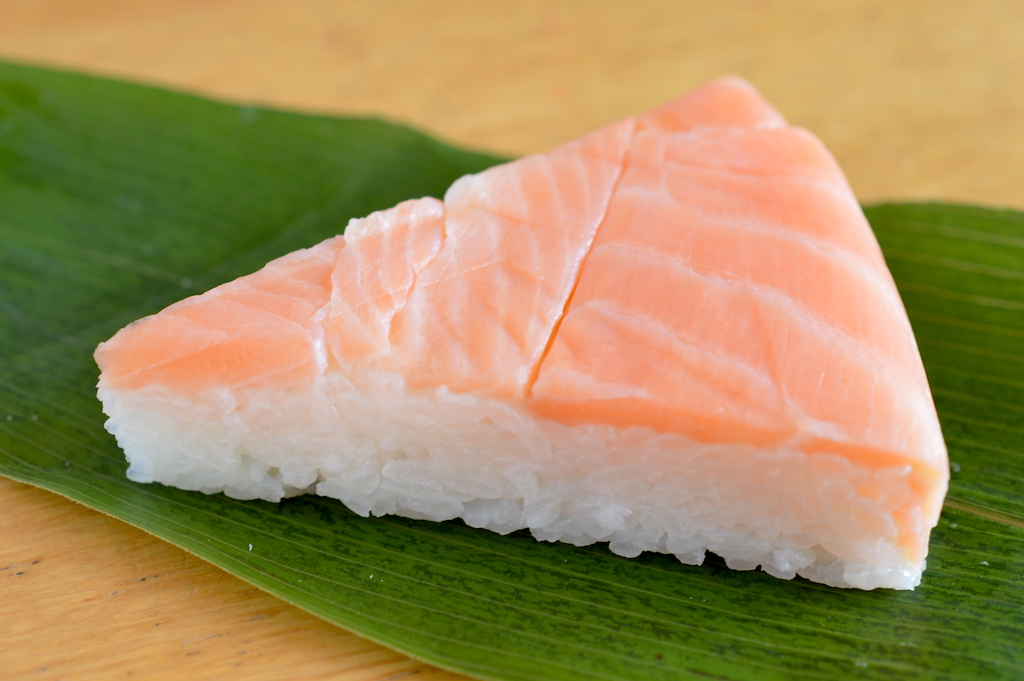 a slice of masuzushi; photo courtesy the Toyama Tourism Association
Kanazawa Station has no shortage of ekiben choices. If you head into Anto, the shopping area on the station's south side, you'll find a selection of shops with bentos available. If you're more in the mood for something simple, pick up some masuzushi, a Toyama specialty of lightly-pickled and pressed trout sushi wrapped in bamboo leaves. It's a Hokuriku favorite!
I personally recommend heading to the west exit of the station, near which is the shop, Ekiben Dokoro Kanazawa. This is also a great spot to get some onigiri (riceballs) if you haven't tried them already.
At the back wall is a selection of bentos under a sign showing a preview of each. Do yourself a favor and splurge on #19, the "Story of Echizen Asakura Clan" bento, named after the historical feudal domain and samurai family of what is now Fukui Prefecture.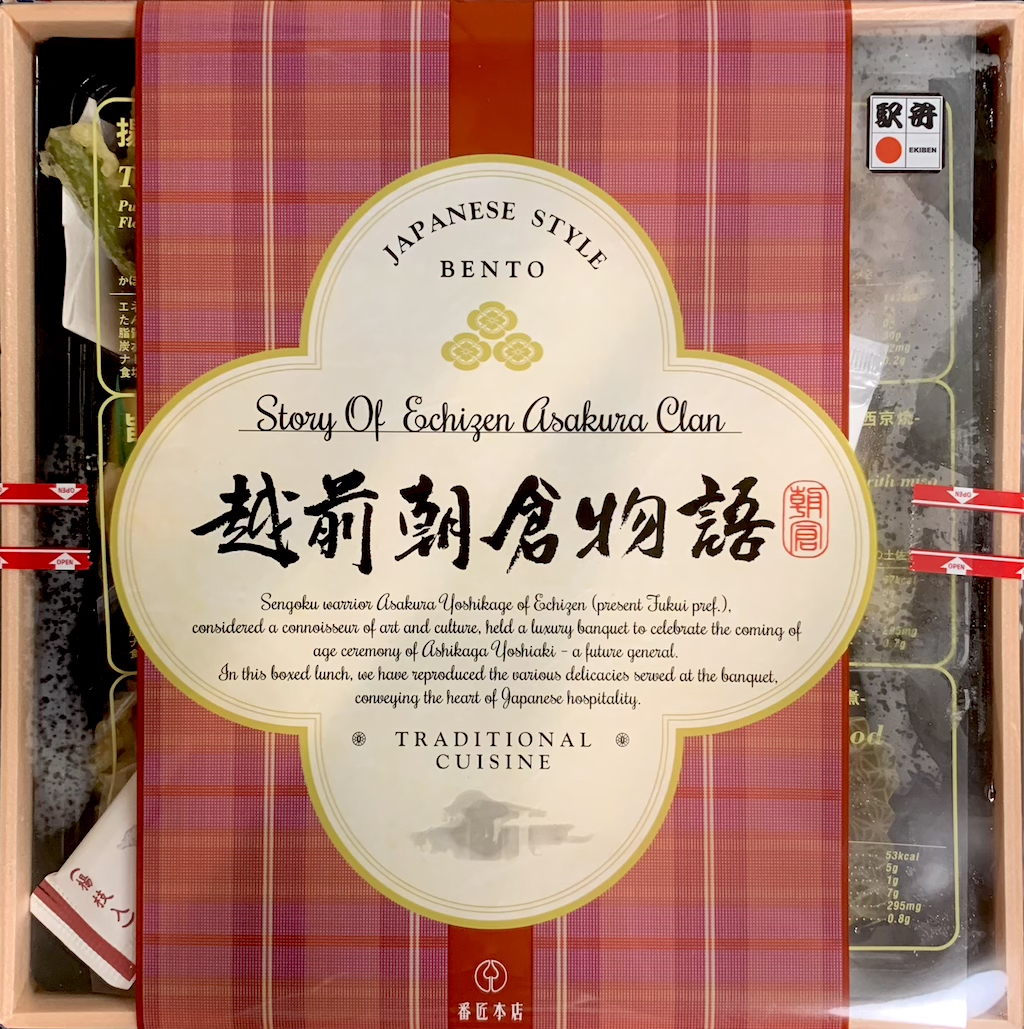 In addition to being a feast of a bento box, it has complete nutritional information in both Japanese and English, along with a story of the land's history and Edo-era imagery.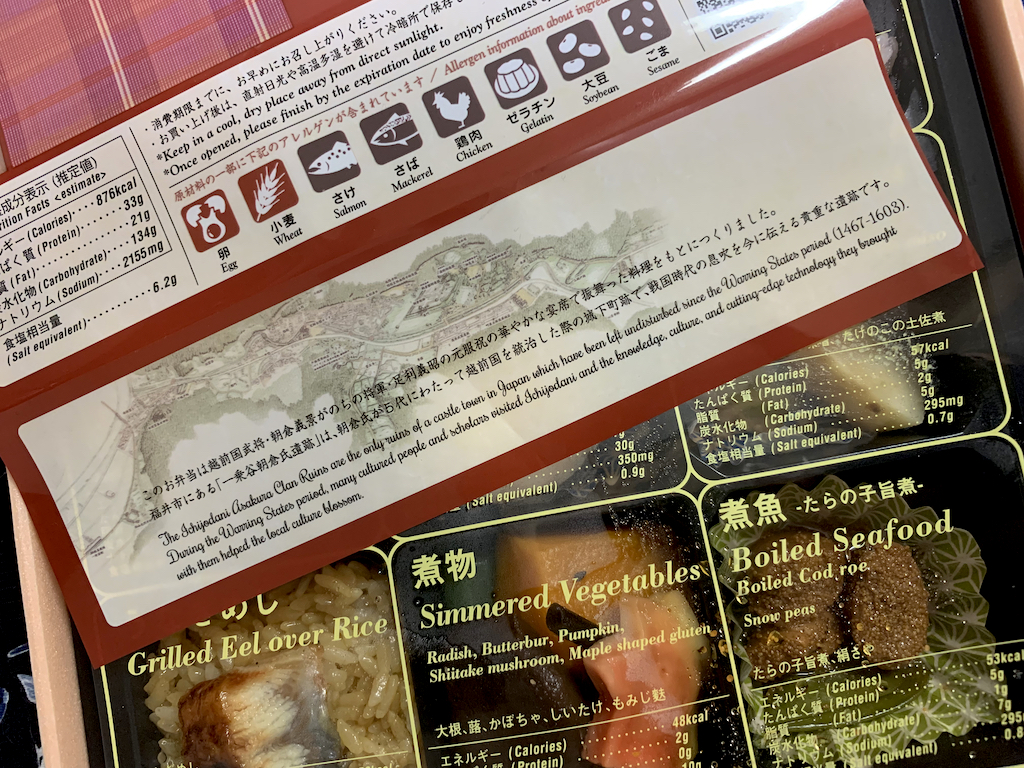 ---
Which food and drink items have you checked off your bucket list?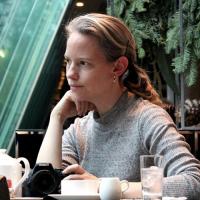 Rachel
About a decade ago Rachel fell off a bus and then fell in love with this traditional-crafts and ice-cream-consuming capital of Japan. Editor and amateur photographer with a penchant for nature and history. Not actually fifty songbirds in a trench coat. (Former penname: Ryann)