Our Favorite Vegan & Vegetarian Friendly Restaurants in Kanazawa
15.03.2019
Pork and fish are everywhere in Japan. What are vegetarians and vegans to do? Veggie-friendly options may be limited, but they do exist and they are delicious! Here are our favorite spots in central Kanazawa.
Ihanoha Vegan Cafe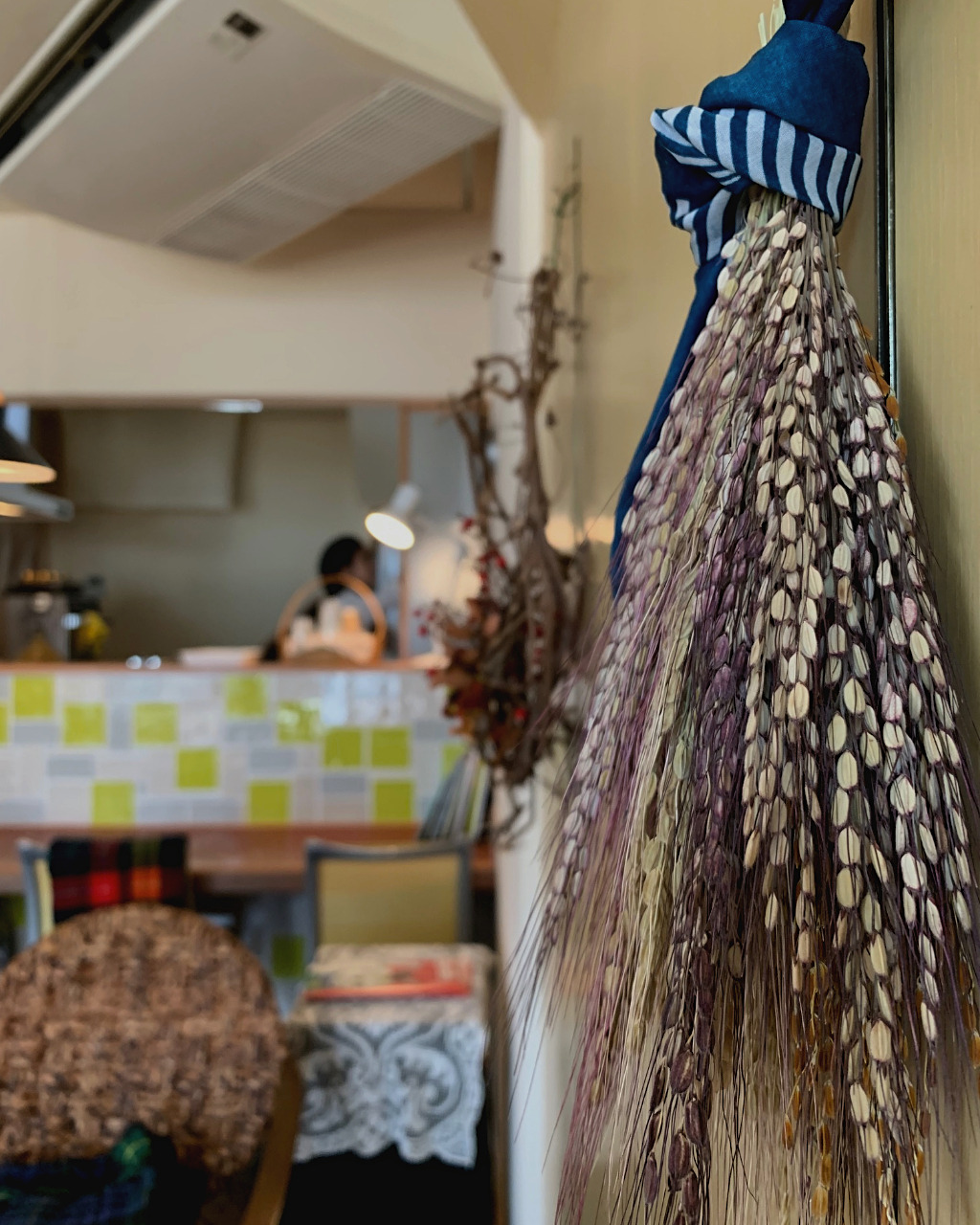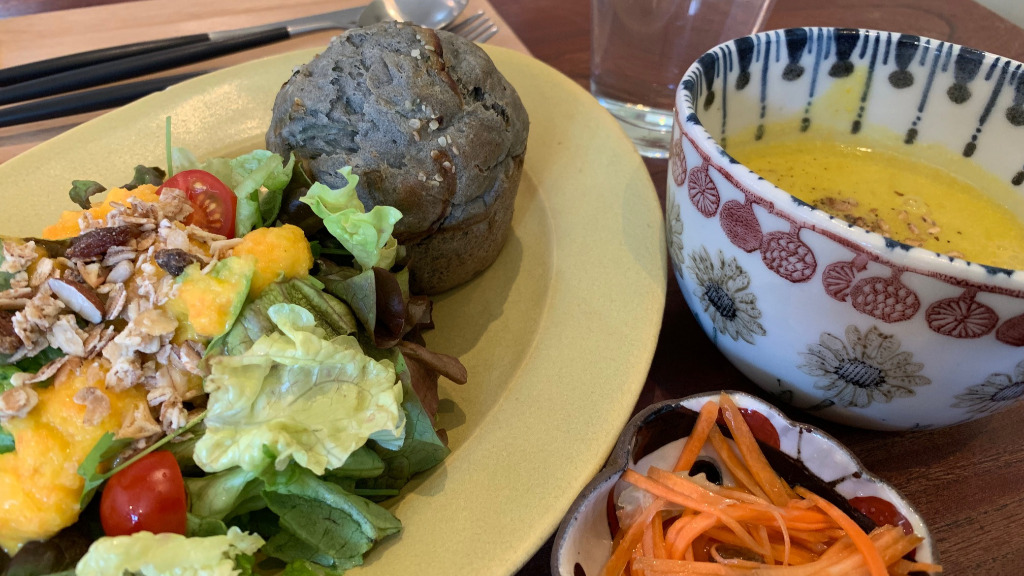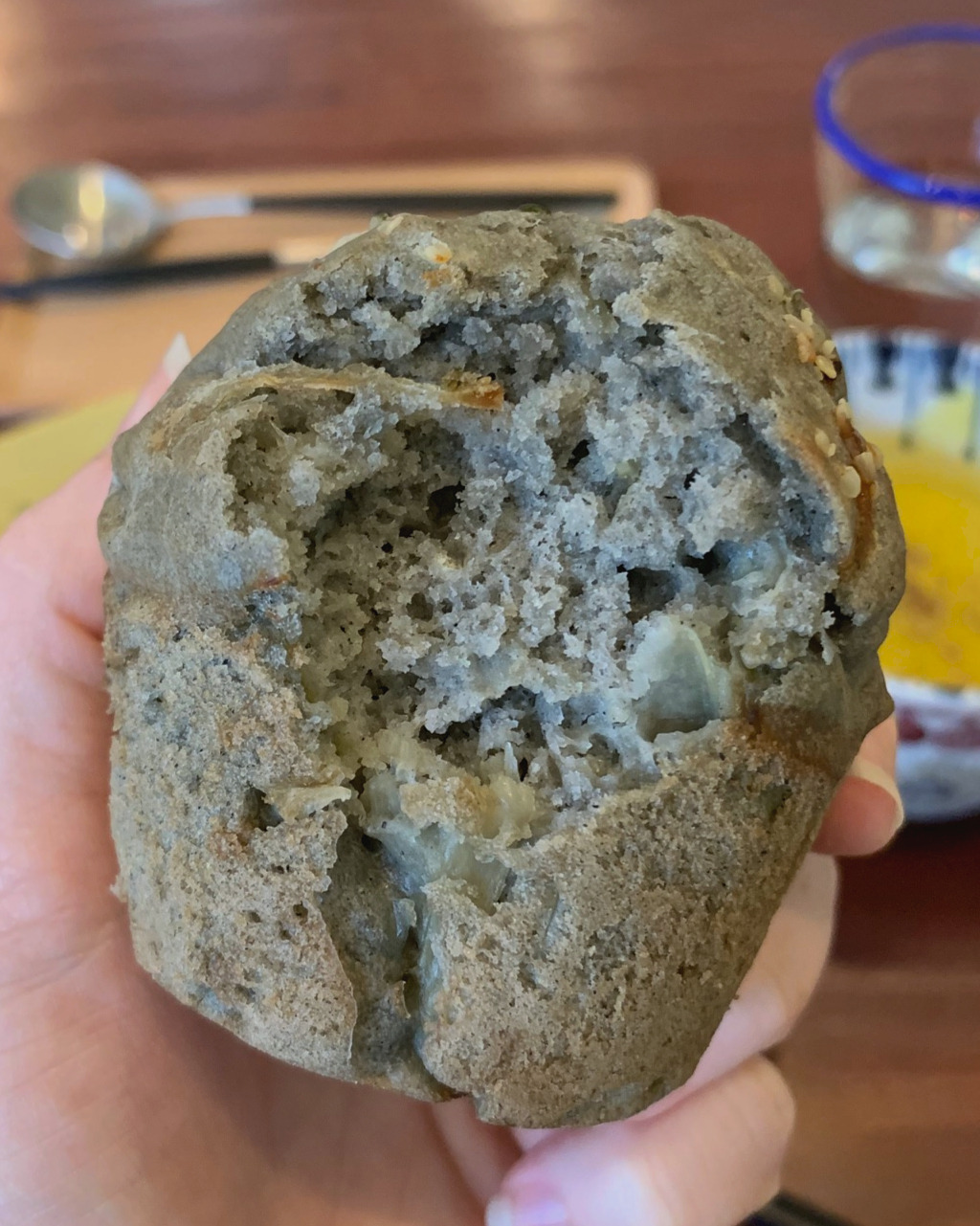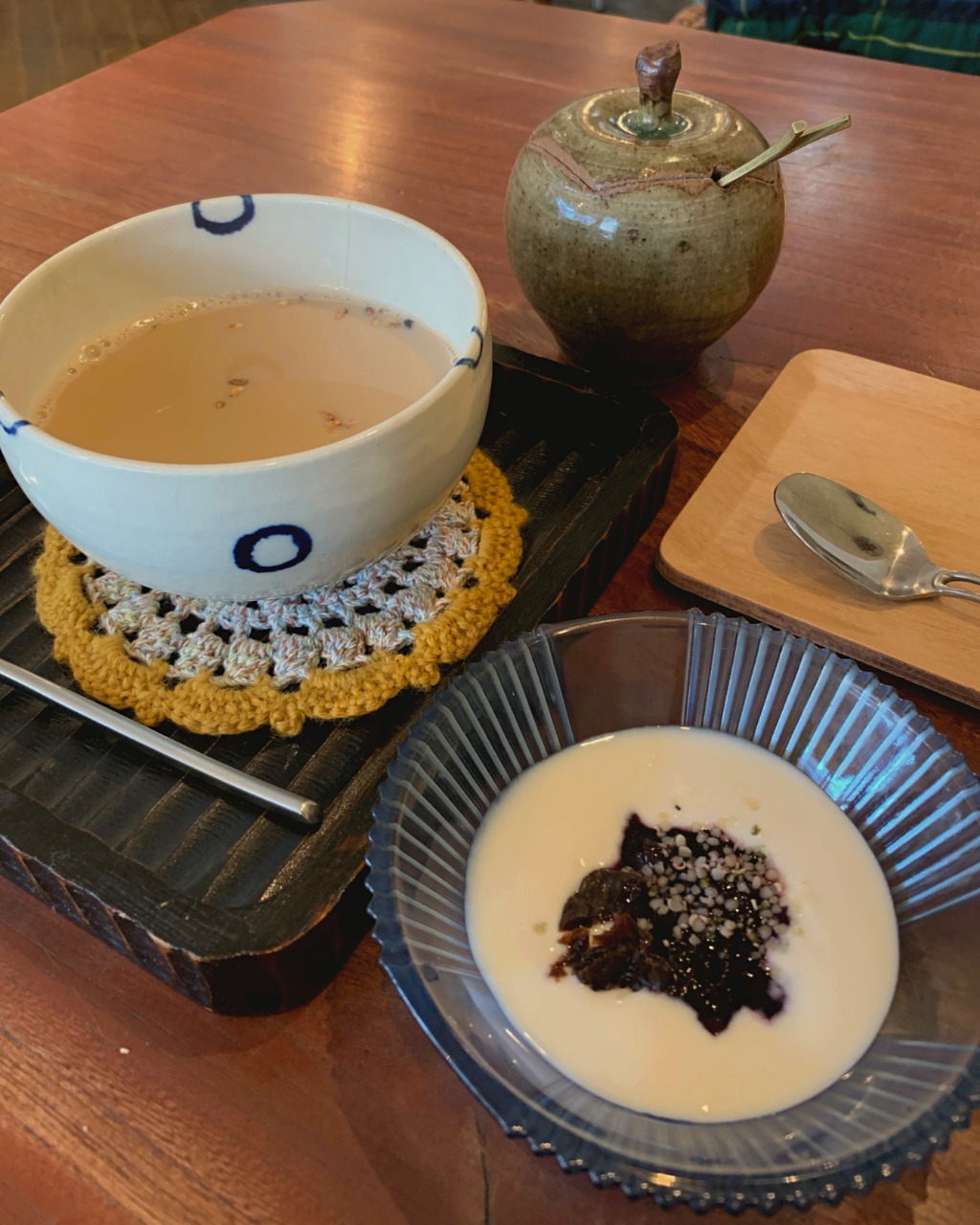 At the southern end of Tatemachi Street, cross the way into Shin-Tatemachi, a promenade of small mom-and-pop stores between us and the Sakura-bashi Bridge crossing the Saigawa River, in the direction of Teramachi, the largest temple district.
Not far from the neighborhood entrance is Ihanoha Vegan Cafe. Definitely more of a cafe than a restaurant, it's fare is light and casual. But you can still fill up on either the Veggie Pasta Set or the Muffin Plate. The latter includes a choice of the day's freshly baked muffins, which include both savory and sweet flavors. I opted for the Hemp Seed and Onion Muffin (pictured above). The blue-gray color was initially off-putting, but the flavor is mouth watering, and the fluffiness of the muffin spot on! The set also includes a soy-milk yogurt with fruit for dessert, and I couldn't resist adding the Amazake and Soy Milk Spiced Chai, one of the day's specials.
A family-friendly shop, Ihanoha has an elevated play area for youngsters and a baby room to help settle a fussy little one or hide away for nap time. A small children's menu includes juice, soup, pasta and for the smallest customers, a soy-based powdered formula.
イハノハ
10:30 a.m. – 4:30 p.m. weekdays
11:00 a.m. – 5:30 p.m. weekends
closed Wednesday
3-98 Shin-Tatemachi, Kanazawa
076-222-0208
some spoken English
Close to: the shopping promenade of Tatemachi Street, the sakura-lined banks of the Sai River, and the northern side of the temple district, Teramachi.
350 meters from Kaname Inn Tatemachi (about 4 min. walk)
---
Taste & Scent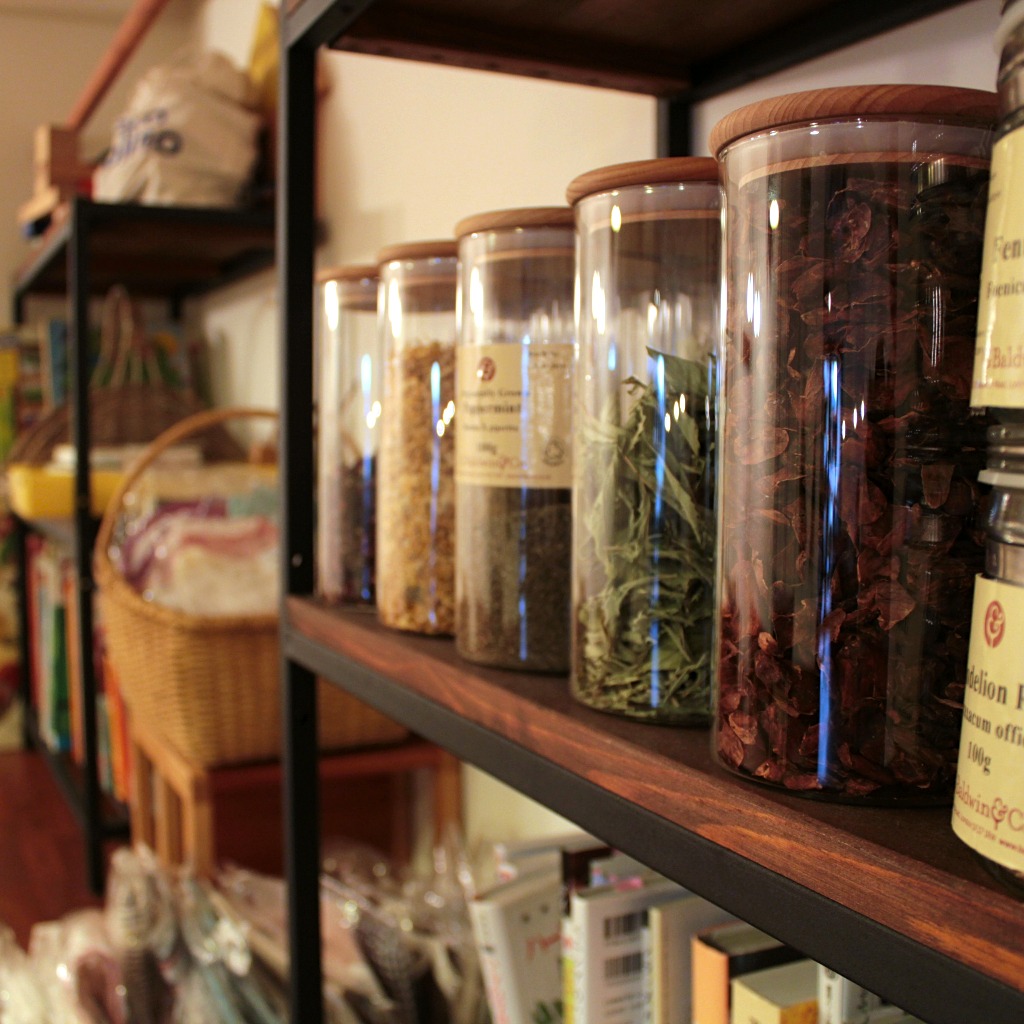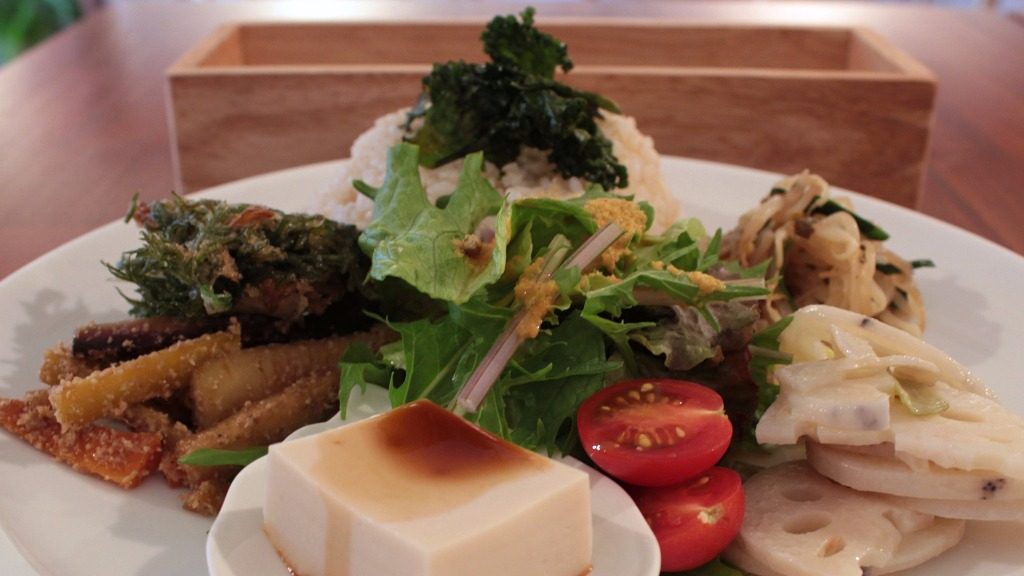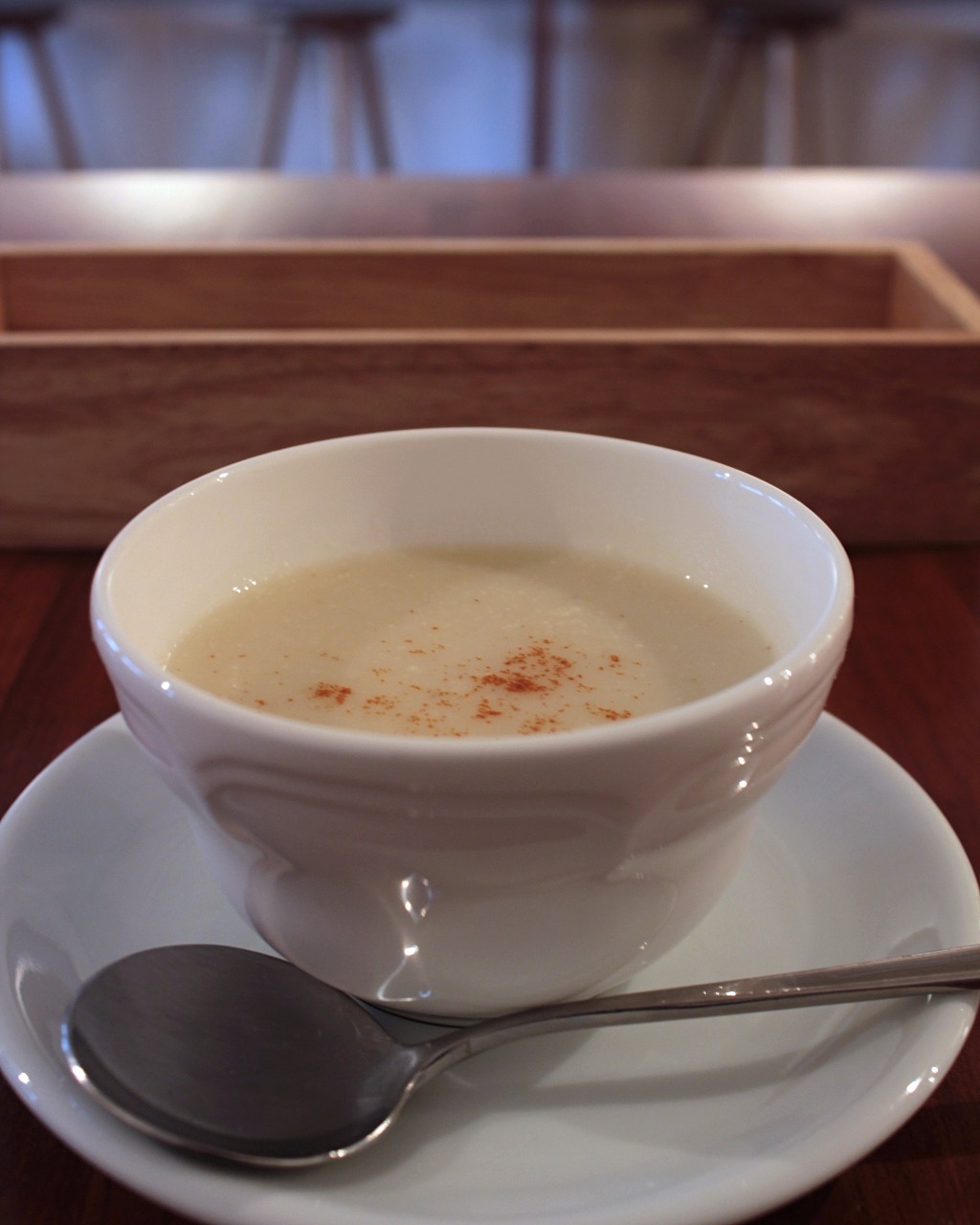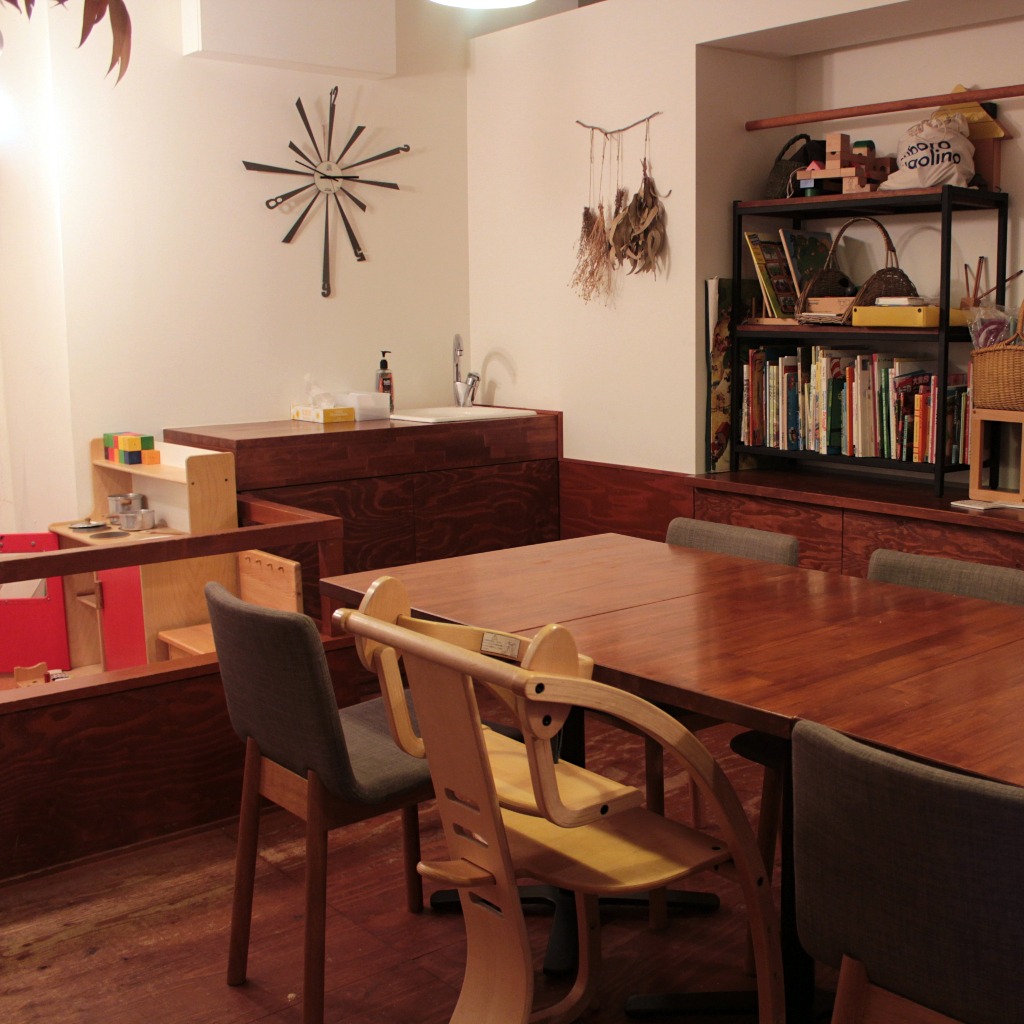 A lovely cafe tucked away between temples, Taste & Scent provides a mostly vegan and vegetarian menu with a few non-veggie options on the side. Most items are clearly marked for which diet they adhere to.
The Zembu Set is a complete meal of soup, variety plate, drink and dessert. It's an excellent mix of cold and hot dishes, as well as fried, fresh, and stewed vegetable and tofu selections. A la carte options are also available on the menu. And, if you're looking for a veggie bento for your hanami picnic during the sakura season, this is the spot to pick one up!
Taste & Scent is another especially family-friendly restaurant, with high chairs, books, toys and a dedicated play area for little ones.
Taste & Scent
11:00 a.m. – 4:00 p.m.
closed Sunday, Monday
5-5-75 Teramachi, Kanazawa
076-255-7062
moderate English on menu, limited spoken. 
Close to: the Ninja Temple, the western geisha district of Nishi Chaya Gai, and nestled inside the temple district of Teramachi.
800 meters from Kaname Inn Tatemachi (about 8 min. walk)
---
Aashirwad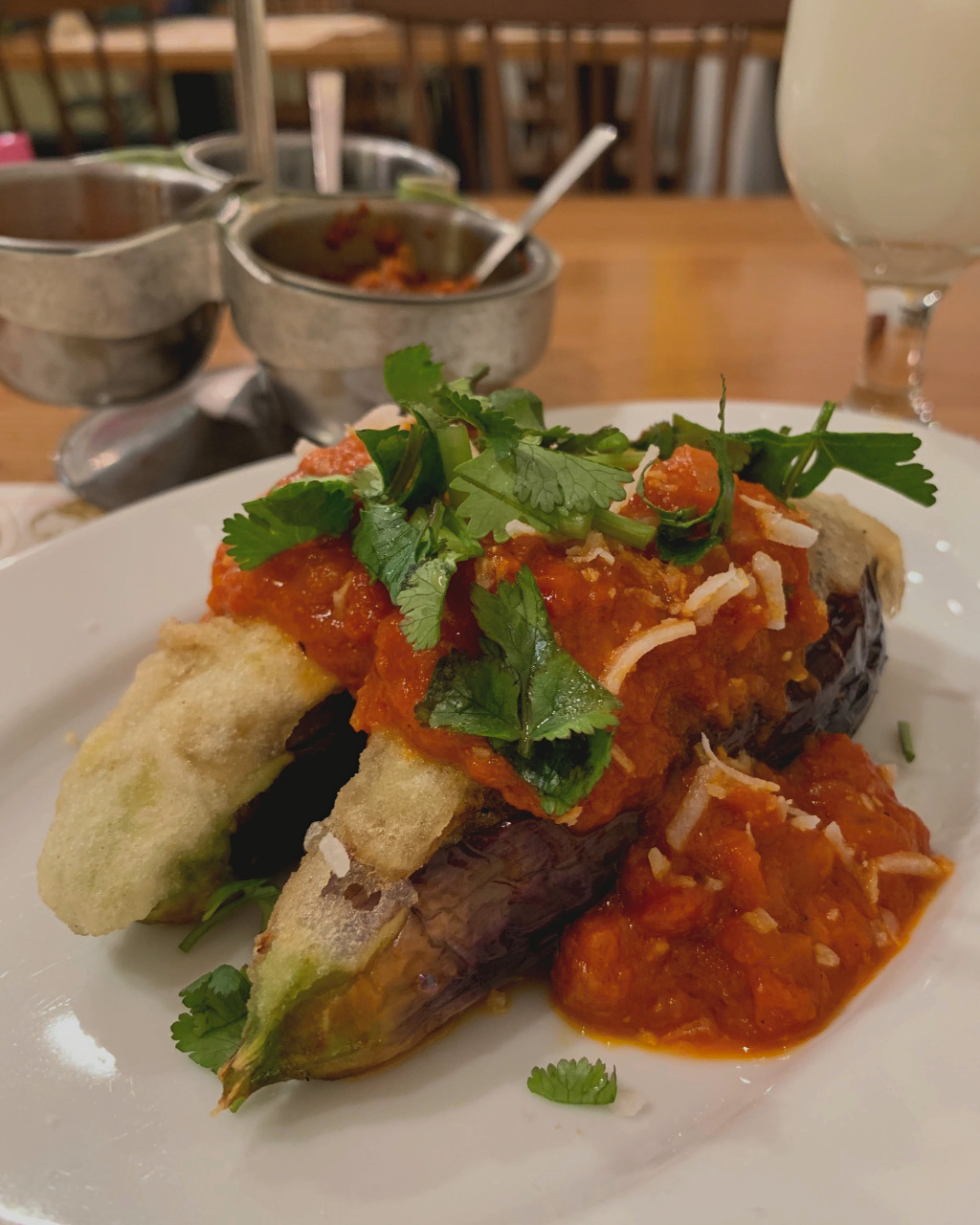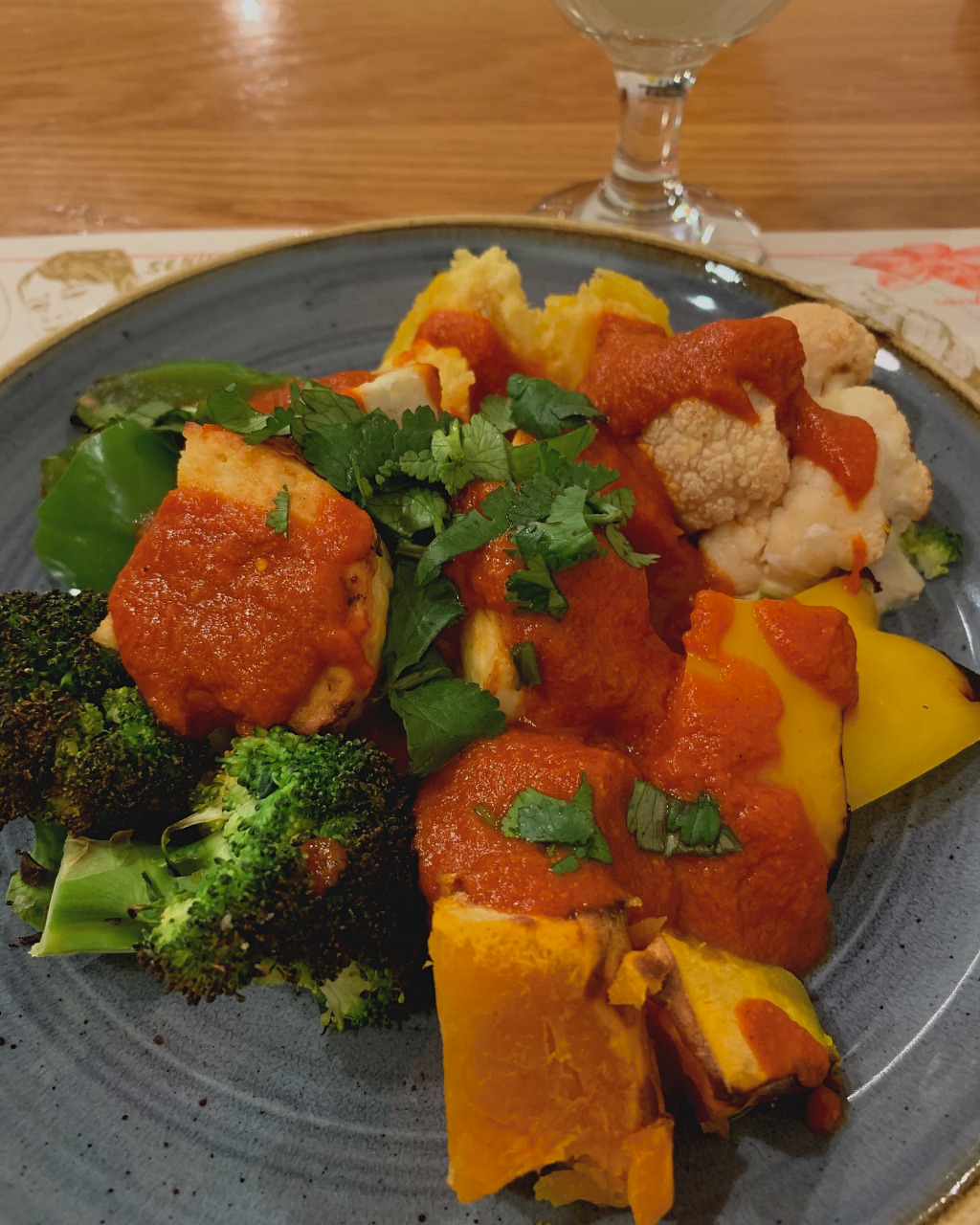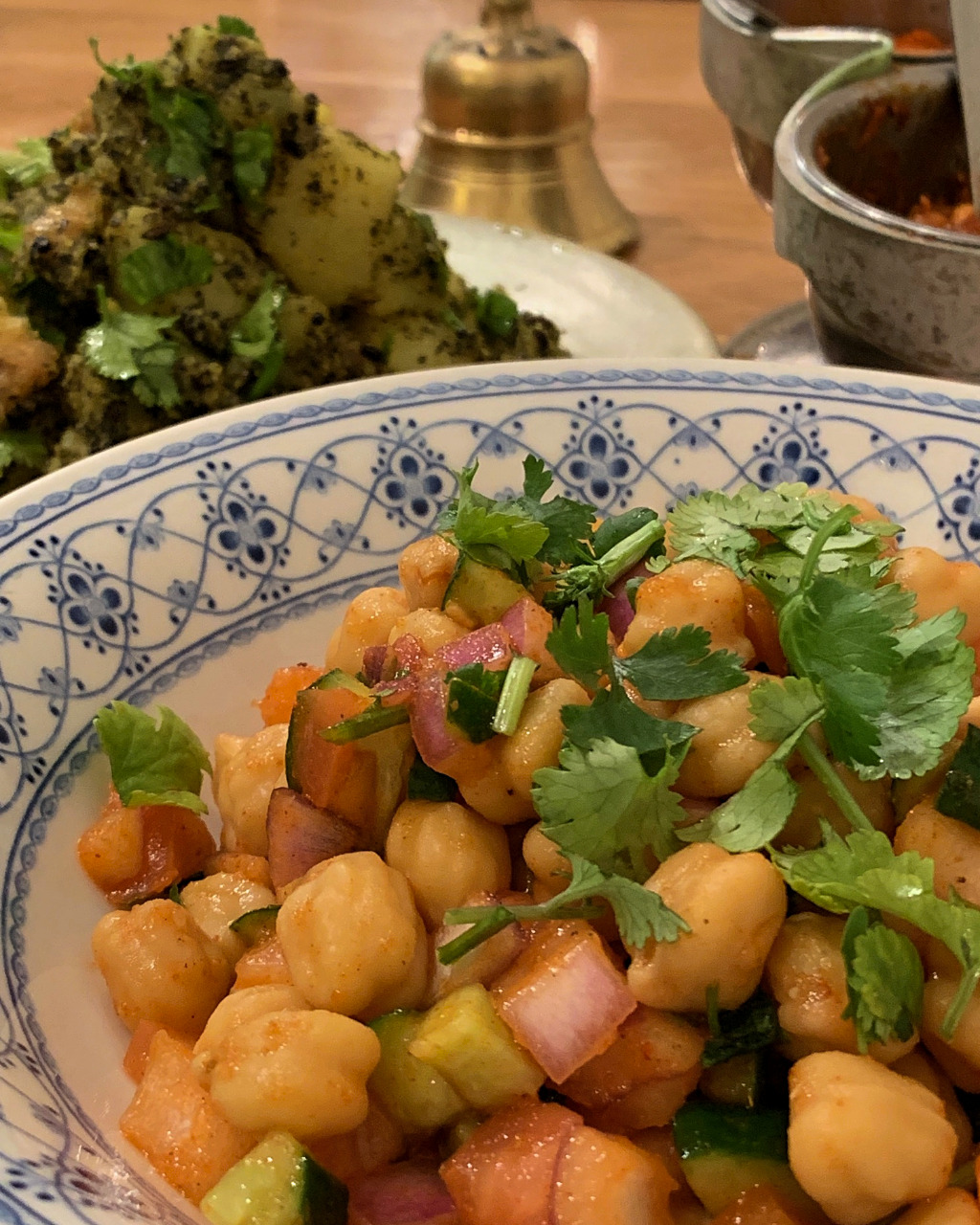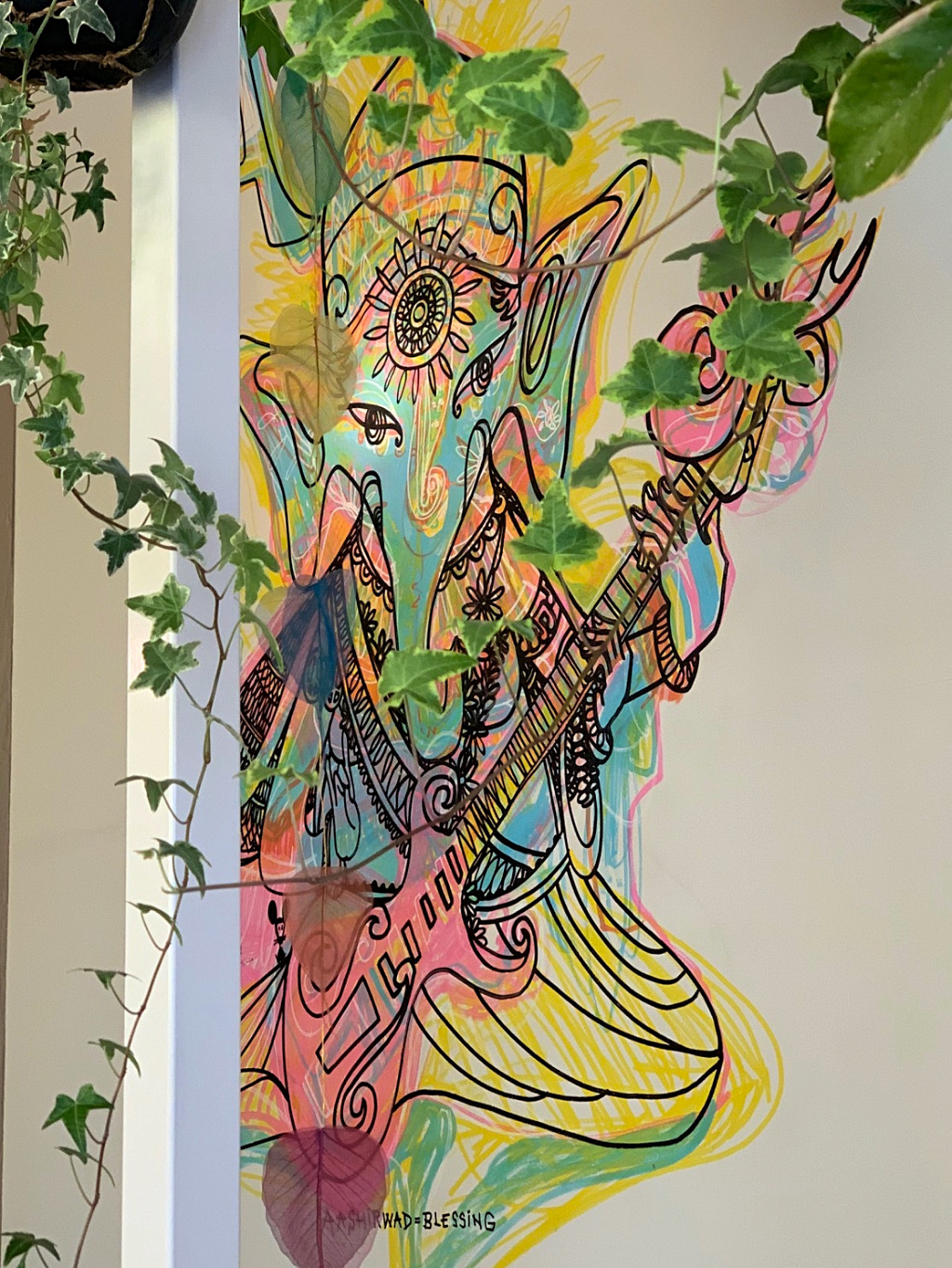 Just down the street from the Nomura Museum in the Nagamachi Samurai Residence District is the Nepalese-Indian restaurant, Aashirwad. It's is my top recommendation for a non-Japanese meal. Everything is rich and flavorful, and both spice lovers and the spice averse can enjoy much of the extensive menu. True to their roots, the chefs offer no beef, but do ask the host for recommendations if your diet is restricted. They understand veganism and vegetarianism and will help you make a satisfying choice.
Most vegetable dishes are clearly noted. Weekday lunches and the larger weekend lunch sets are limited but always include veggie-safe options. The evening curry lists include 4 paneer cheese options, and 8 vegetable options.
Definitely pick up their vegan special recipe, the Coconut Stuffed Eggplants (pictured). The Tandor Grilled Vegetables (also pictured) are crispy with a savory sauce, but are served with paneer cheese. Note that all desserts contain dairy, and the aromatic Vegetable Biryani comes with a yogurt side.
Their family style dishes lend themselves well to groups, like the Chana Salda (chickpeas with vegetables and lemon) and the Aloo Sadeko (potatoes with coriander and other seasonings), pictured above.
Aashirwad
11:30 a.m. – 2:30 p.m. (lunch)
6:00 – 9:30 p.m. (dinner)
closed Monday, or the Tuesday following a Monday holiday
1-4-59 Nagamachi, Kanazawa
076-262-2170
excellent English menu and spoken
600 meters from Kaname Inn Tatemachi (about 7 min. walk)
---
Los Angeles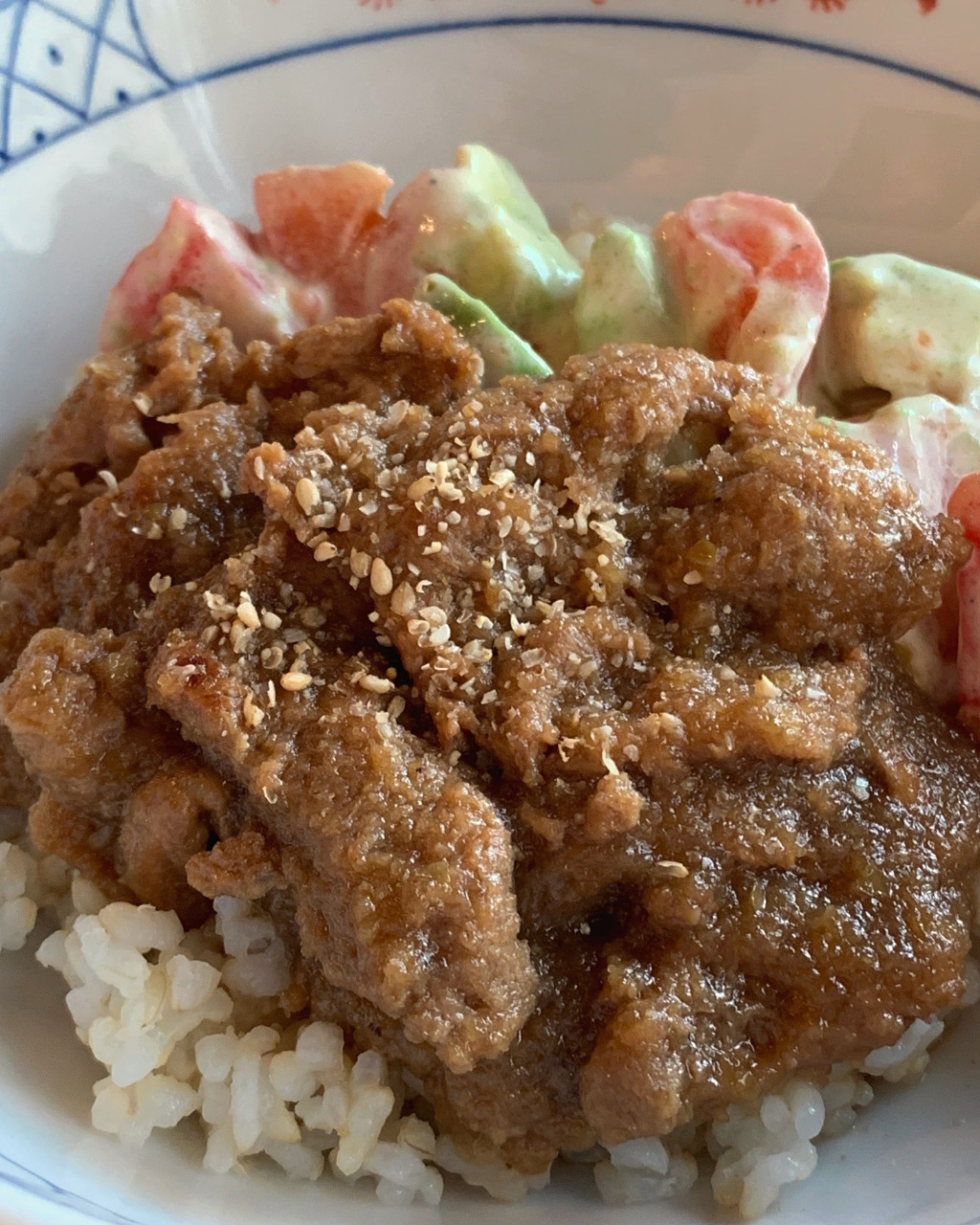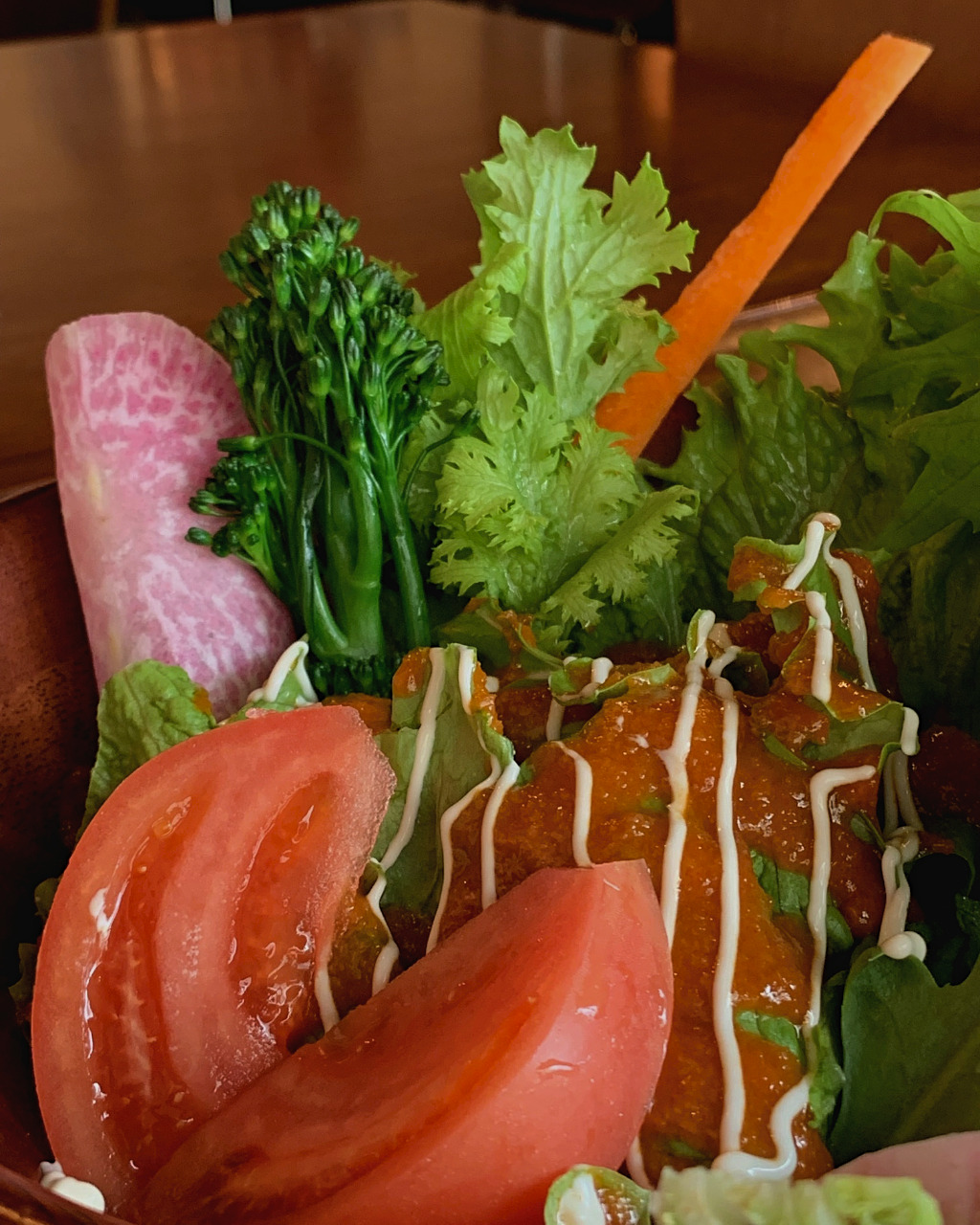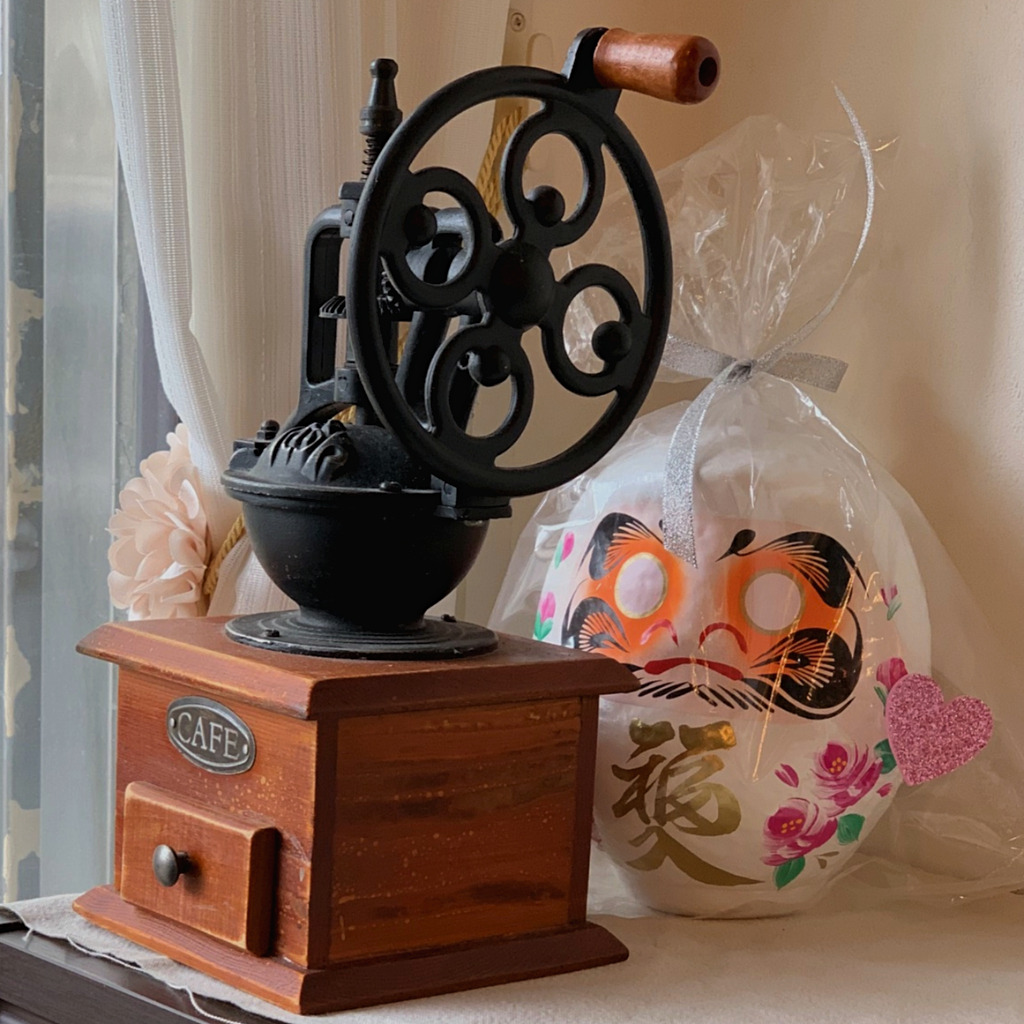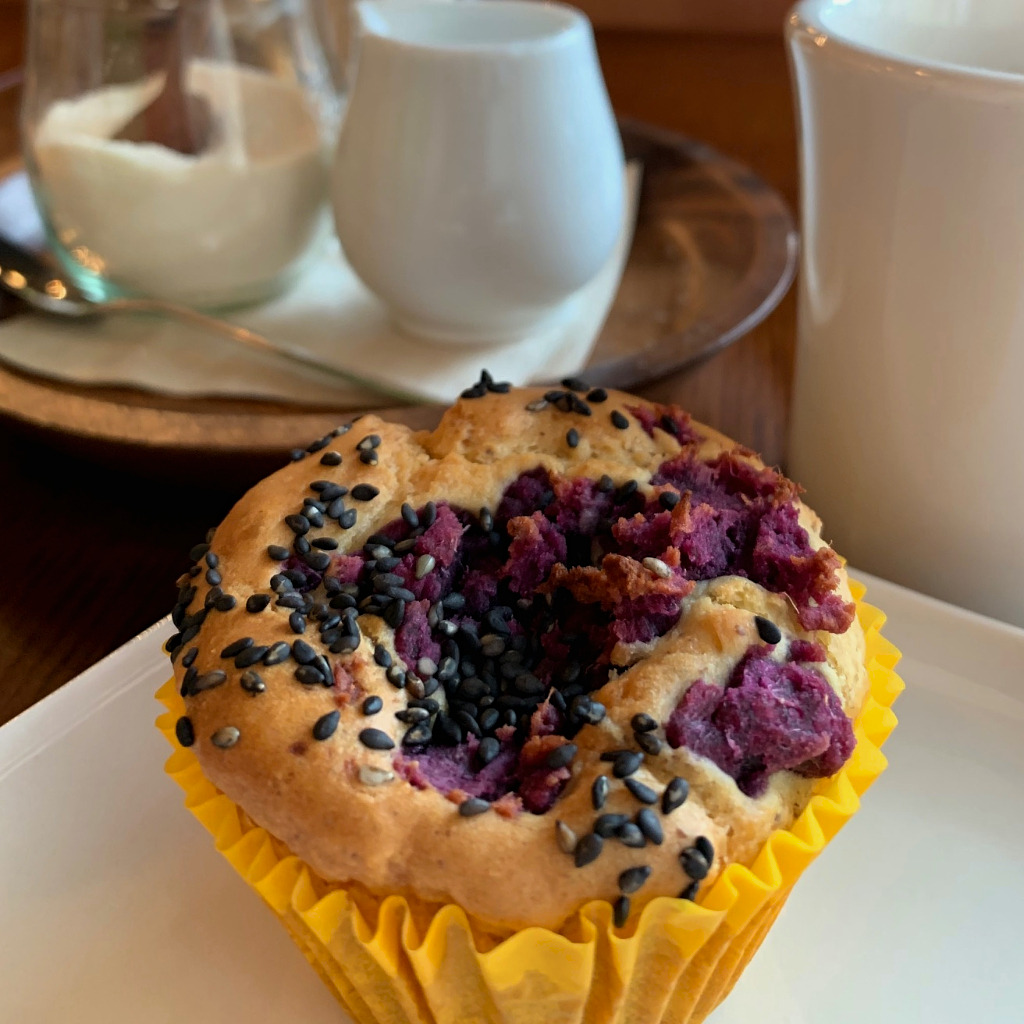 Conveniently located on the backside of Kanazawa Castle Park, Los Angeles is a perfect stop between the castle and Omicho Market. It's also the only restaurant in Kanazawa offering an exclusively vegan menu, making meal selection secure and easy.
The Ginger Steak Set is a lovely choice for meat lovers or those still missing meaty options. The soy steak slices are the perfect toughness to sink your teeth into. The ginger sauce isn't overwhelming, but has a nice flavor that balances well with the brown rice and vegetables. I splurged on the homemade ginger-ale, a rich, but not-too-sweet iced drink. The ample salad had a nice variety of textured greens, and I opted for a sesame and potato muffin from a choice of eight desserts to cap off the meal, alongside coffee (or tea) served with heated and foamed almond milk.
The couple running the place were kind, and the gentleman in particular was more forward and extroverted than most you'll meet in Kanazawa.
Los Angeles
10:00 a.m. – 6:00 p.m.
open every day
2-25-101 Otemachi, Kanazawa
076-225-7573
good spoken English and English menu
1.6 km from Kaname Inn Tatemachi (about 20 min. walk or 15 min. by bus)
---
Curio Espresso & Vintage Design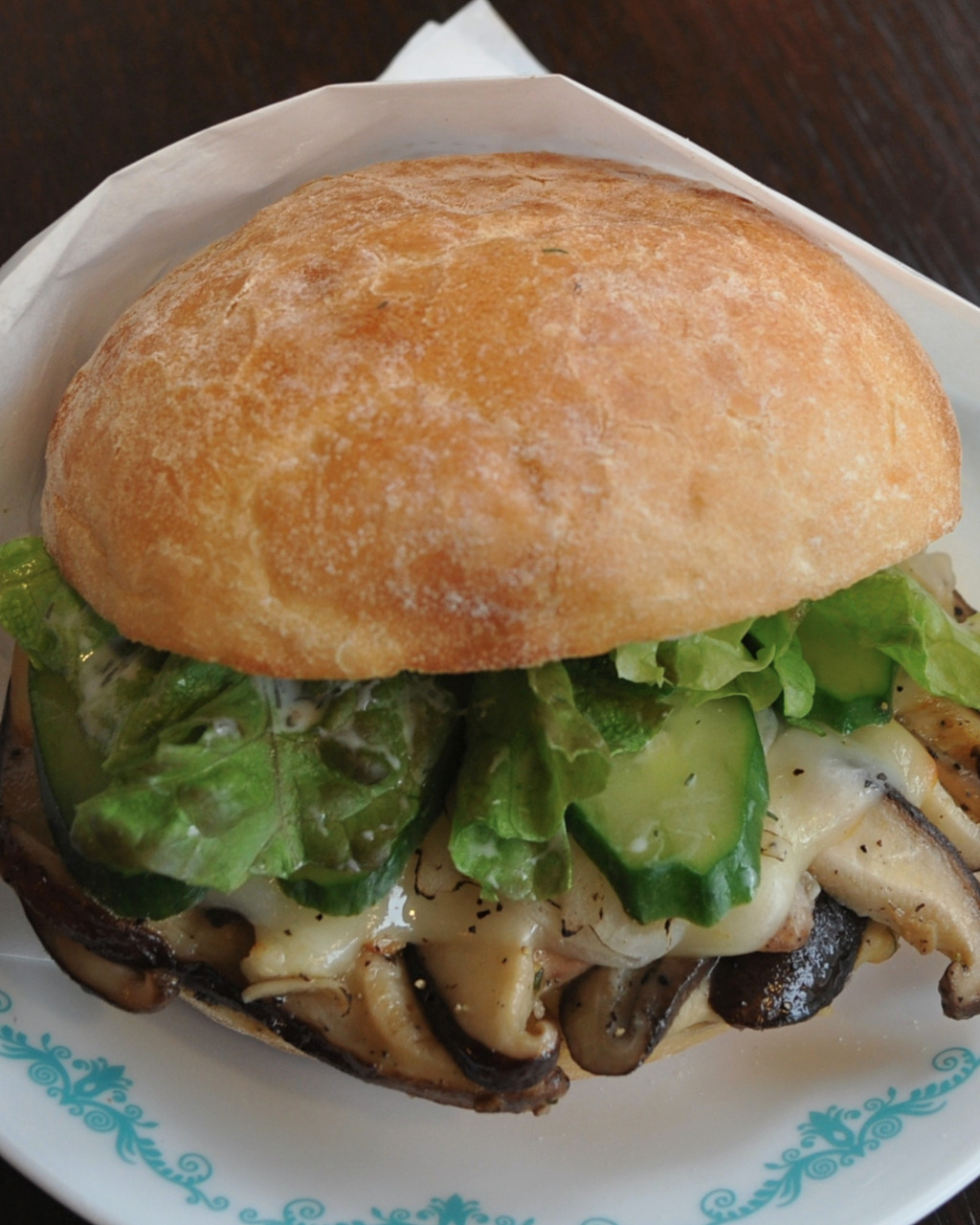 courtesy Curio Espresso & Vintage Design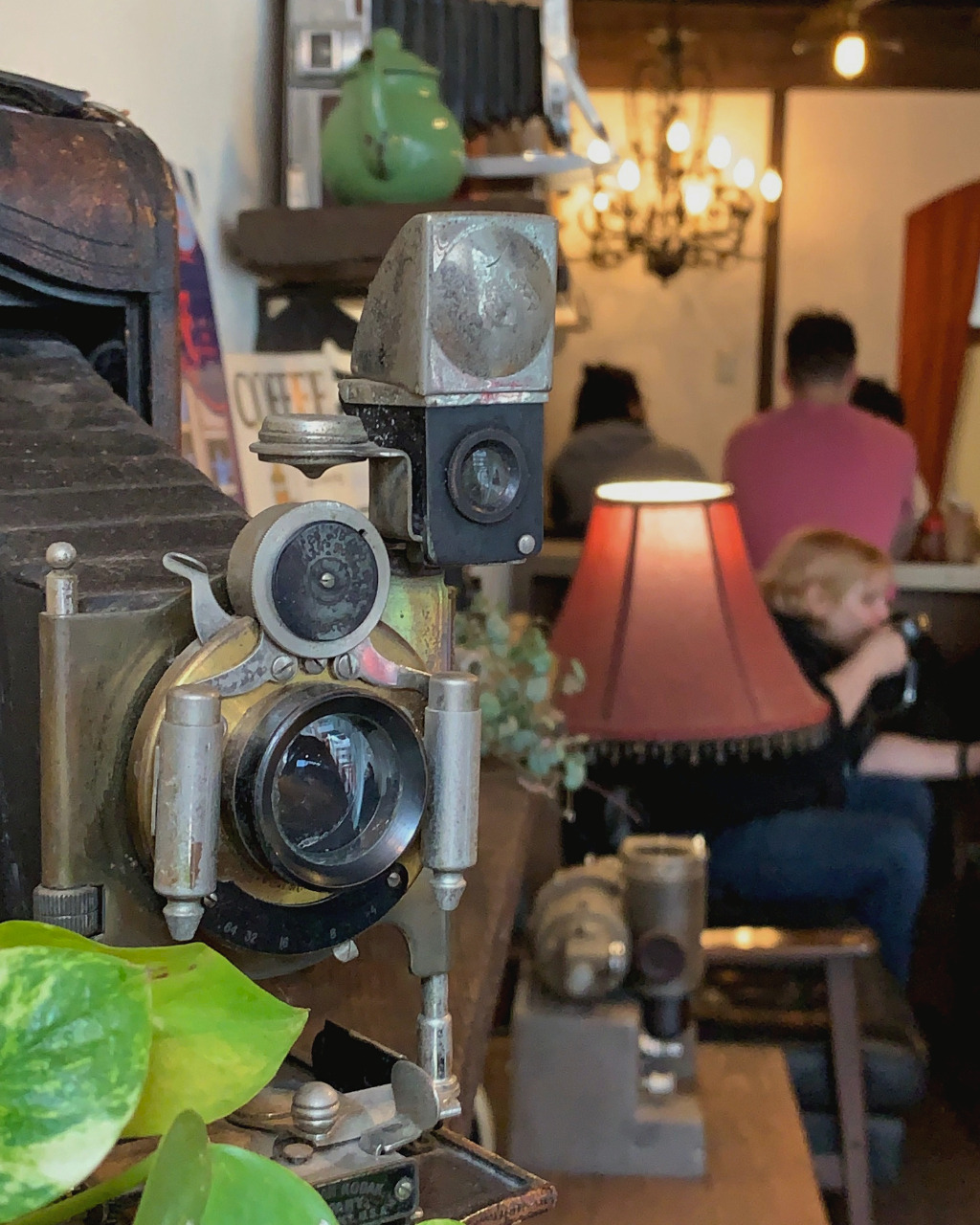 Curio Espresso & Vintage Design
Located close to Omicho, Curio is perfect for breakfast before touring the market or afterward for a cuppa. It's been a haven for one of our writers, too!
Though the menu is small, Curio caters to veggie needs. Among their vegetarian- and vegan-friendly dishes are the Curio Greek Sandwich (choose the chickpea option), the Hummus Plate, the Vegetable Sandwich (pictured above), and soups and chilies. Don't worry about that cheese! Let them know if your restrictions include dairy products and they'll gladly adjust accordingly. Even the espresso-based coffees for which they're locally famous can be enjoyed with soy milk, too.
All staff speak English and an English menu is available.
Curio Espresso & Vintage Design
8:00 a.m. – 5:00 p.m.
from 9:00 a.m. Saturdays & Sundays, closed Tuesdays
1-13 Yasuecho, Kanazawa
076-231-5543
1.6 km from Kaname Inn Tatemachi (12 min. by bus)
---
Looking for something a little further away or concerned what others have said? Happy Cow has an entry for Kanazawa!
---
Notice concerning COVID-19: Information and services for the above sites may be temporarily suspended due to the coronavirus pandemic. Please check again close to the dates of your visit. Guests of Kaname Inn Tatemachi may also use our concierge service to make inquiries as necessary. Thank you for your understanding, and we eagerly look forward to your stay.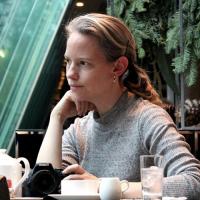 Rachel
Half a decade ago Rachel fell off a bus and then fell in love with this traditional-crafts and ice-cream-consuming capital of Japan. Editor and amateur photographer with a penchant for nature and history. Not actually fifty songbirds in a trench coat. (Former penname: Ryann)